QUICK LINKS for Busy People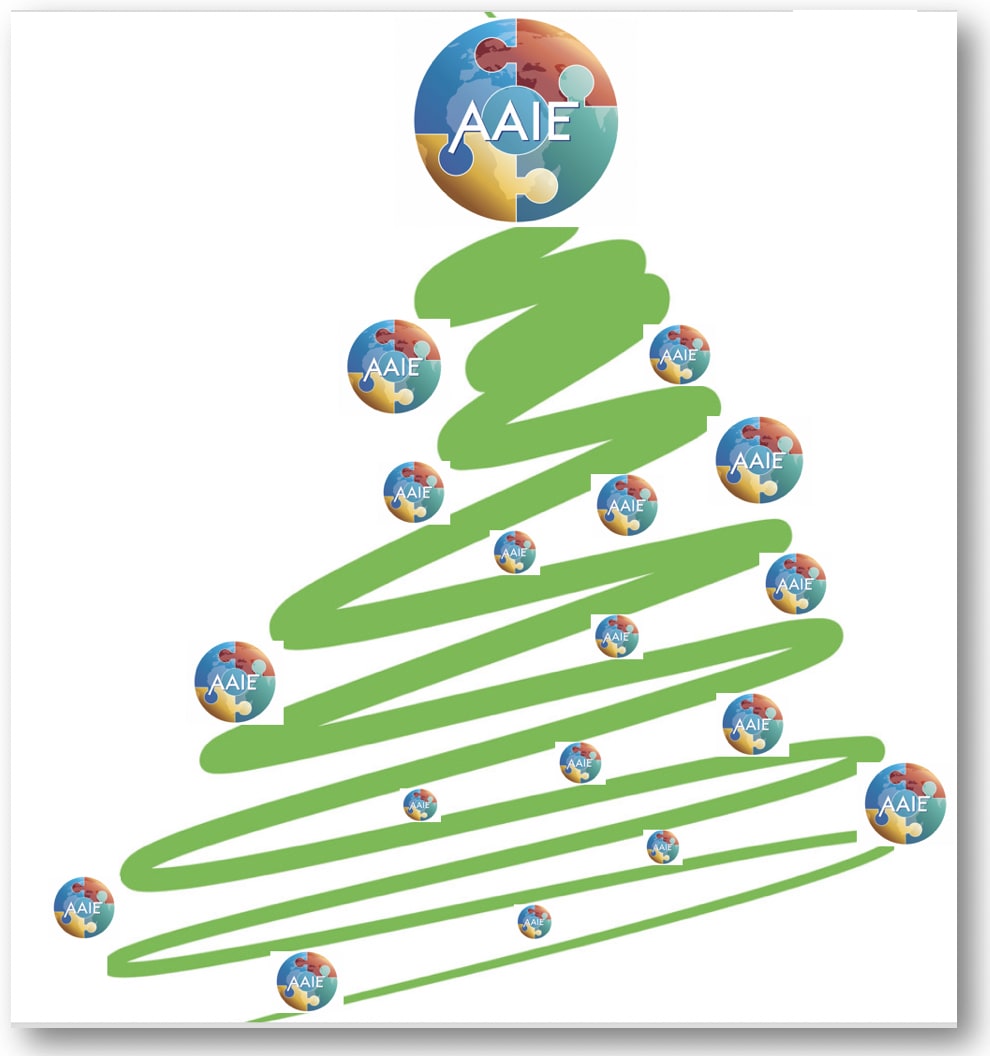 –WEDNESDAY–
AAIE's COVID-19 BRIEFING
#145
Data and Ideas to Support Your Crisis Leadership
December 2, 2020
FOR THE RECORD: One year and one day ago, the first case of Covid-19 was identified. As of today, 366 days later, there are now 64,293,447 cases worldwide.
TODAY'S BRIEFING HIGHLIGHTS
Holding on to the 100-day concept: Today's Panel Discussion on leading through your community's "flight to extremity"
The WHO Director General gives voice to holiday advice
In an upside down world- rethinking cultural values
A children's book reminds that it's about putting in the time

Health care workers and elderly are the priority

(CDC)

Cursing 2020 Is bad for your mental health

Undetected coronavirus in December 2019
–THE REST OF THIS WEEK'S CONVERSATIONS–
with International School Leaders from Around the World
THURSDAY
December 3
8:00AM EST
OUR WEEKLY CONVERSATION
SCHOOL HEADS AND SENIOR LEADERS AROUND THE WORLD #40
– hosted by Will Richardson
Join our weekly CONVERSATION between School Heads and Senior Leaders. Our discussions continue to be contemporary, important and a time we teach each other. Thanks to Will Richardson who has facilitated each Thursday since the very beginning.
THURSDAY
December 3
10:00AM EST
OUR WEEKLY CONVERSATION
THE LATIN AMERICA COMMUNITY #29
– hosted by Sonia Keller and Dereck Rhoads
A weekly CONVERSATION between School Heads and Senior Leaders within the AMISA (new name for AASSA) and the Tri-Association regions. Although the CONVERSATIONS focus on specific issues within Central and South America, all school leaders from around the world are always welcome.
FRIDAY
December 4
8:00AM EST
THE AAIE NEW SCHOOL PROJECT: Principle #3–
– hosted by our Sherpas– Homa Tavangar, Kevin Bartlett, Will Richardson
This week our session will focus on PART II of our investigation of the third PRINCIPLE: Learning: We ensure dynamic, engaging, impactful, and joyful learning experienced owned and driven by learners. Our curators Gwyn Underwood and Rachel McKinnon will bring essential research and our discussion as a group will focus upon implementation strategies.
Anytime is a good time to join in on the NEW SCHOOL discussion...we need many voices and perspectives.
TODAY'S CONVERSATION:
Taking on a Community's "Flight to Extremity"

Editor's Note: We welcomed Dr.Sean Truman, Dr Cynthia Tems, Dr. Vanessa Myles and Dr. James Rosow to our AAIE community today. In response to our ongoing CONVERSATIONS on leading the welfare of our school community through tough times, they provided much needed perspective. Here are a few quotes that qualify as both helping to take a deep breath and real gems.
Quotes from "The Psychology of Keeping Your Community Safe and Focused"–the Truman Group
People can tolerate and get used to lots of things and learn to live in many different ways if they're given parameters. There's no end in sight to the pandemic and the way that we organize ourselves psychologically and functionally, we're not able to do as well. It's taking a toll. it's very wearing, much more tiring, you have difficulty forging ahead without being able to organize around when it's going to end, what success looks like and what it will feel like when it does.

Heads of School are struggling with the idea of professionalism. We all define ourselves based on doing our jobs well. This is important to who we are. The problem is the bar isn't there anymore. The cracks are showing everywhere because we have so much work to do, we don't have good goalposts as to what we should be achieving and it really starts to wear away at self-esteem. We work around redefining the meaning of the profession and what we do and what the goals are for all of this. Without a defined end to the situation, you have to shift away from it and redefine it.

THE 100 DAYS CONCEPT: With the pandemic, there is no sense of a beginning, a middle and an end but, in fact, there is. One of the troubling things going on is the representations of this, especially in the media that we are in an unending experience that is going to be destructive and completely uncontrollable unless some magical thing happens. This isn't our first rodeo, we've been through this before in 1918 when the Spanish flu swung through. We actually know more right now about what's going to happen in the next 100 days. Assuming the vaccine rolls out as expected, we have a 100 day problem...not an infinite problem. In the next 100 days, if we start to think about what's about to change in many communities, it's going to change. Giving yourself that parameter, it's more manageable.

Think about the mindset of a marathon athlete in managing the incredible duration of extremity. What they do is break it up into sections that are more manageable. You have to have discrete goals to bring the horizon into yourself so you can make it possible to get from here to here. 100 days is better than an infinite span of time but even that's too far. You then break it down into incremental pieces that allows you to wrap your head both in terms of the pragmatic pieces but also the emotional context in order to be engaged more effectively. And we're going to be okay … we're going to get through it. As Heads of Schools, if you can start to frame these issues in these ways and if you start to message this to your people, yes it's really terrible in lots of respects, but it's manageable and it's going to end and we have a mechanism that we're going to use to try to combat some of the adversity that we're coping with here.

It feels like there's light at the end of the tunnel and things are going to change and hopefully that gives us all a bit of lift and helps us to deal with what happens in a shorter time frame.

There's really good evidence that the vaccine will be safe and effective. When you put people in a situation with a great deal of deprivation and high levels of emotional strain, we see people flee to the poles. A lot of grayscale disappears and people become more extreme in their thinking in how they manage themselves. We are seeing polarization in schools with the group of people who remained in place through the spring and the summer and the second group who left the country in the spring and returned when school restarted. There are significant schisms in these communities between these two groups. It has to do with the notion of extremity pressures people are coping with and people's thinking and emotional experience is pushed to the outer parameters of what's usual for them. It's really not the way that you're used to expecting how your colleague responds to what's going on in the schools and in their lives.

In the example of the polarization of the two groups, there were lots of issues between them. Both clung to their side, I had to do more, they had it easier, I was under more stress, they were given more, I was given less. When encouraged to speak and be self disclosing and introspective and were greeted from both sides with, I want to understand this, and not fighting back, they were able to move and speak directly to each other about their own problems and issues and then were able to feel more empathetic. When things feel like there's very little, people cling to what they have very, very strongly and they dig in. What they don't have in those moments are ways to manage themselves … to be resilient, to understand what's going on and our best play in this situation is to greet them with trying to be understanding of what this all means to them. Put it into words to encourage self disclosure and encourage the real interchange of what's going on. In talking about 'how hard it was for me', they were able to shift and be more empathetic and see the situation as a communal problem.

Heads are pinched between their faculty and boards and it's an extraordinarily stressful situation to be in. There is no refuge in being an advocate and responsive to your board and safeguarding the faculty and students. These pressures are frequently countervailing and this is one of the most common experiences we are having.

The situation we are in is a by-product of our primate brain. This is what happens when you take a human being and subject them to extraordinary emotional force. It shifts because there is really clear data that should easily guide decision making in a way that is congruent with everyone's interest. The challenge as leaders, is to continually focus on the data in ways that allow you to make rational decisions. There is such a thing as real life; there is such a thing as reality; there is a way to make decisions that are grounded in data that will lead you to do better over time as an individual and an organization and it's your responsibility to be bound to that kind of thinking.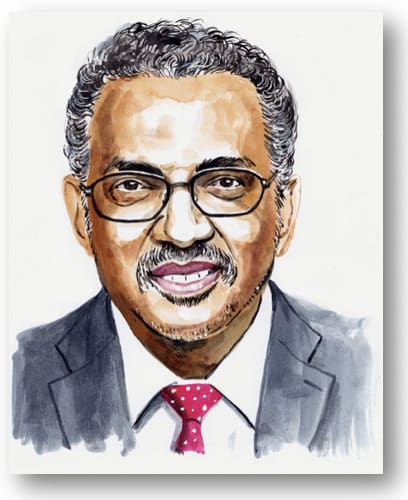 Dr. Tedros Adhanom Ghebreyesus
The Upcoming Holiday:
Advice to Share with Your International School Community, Using the Voice of the WHO's Director General
This is no time for complacency, especially with the holiday season approaching in many cultures and countries.
We all want to be together with the people we love during festive periods. But being with family and friends is not worth putting them or yourself at risk.
We all need to consider whose life we might be gambling with in the decisions we make.
The COVID-19 pandemic will change the way we celebrate, but it doesn't mean we can't celebrate. We still can celebrate. The changes you make will depend on where you live. Always follow your local or national guidelines.
The first question to ask yourself is, do you need to travel? Do you really need to travel.
For many people, this is a season for staying home and staying safe. Celebrate with your household, and avoid gatherings with many different households and families coming together.
If you do meet people from a different household, meet outdoors if you can, maintain physical distance and wear a mask.
Avoid crowded shopping centers, shop at less crowded times, and use online shopping if you can.
If traveling is essential, take precautions to minimize the risk – for you and others.
Maintain distance from others and wear a mask when you're in airports and train stations, and on planes, trains and buses. Carry hand sanitizer with you, or wash your hands frequently with soap and water. And if you feel unwell, don't travel.
Even if we can't celebrate as normal this year, make a plan to celebrate with your family and friends once it's safe to do so. We know it will be safe, it's a matter of time.
The pandemic will end – and we all have a part to play in ending it.
Published Authors within the AAIE Community
–BOOK TALK #1–
Another Take On "WOULD YOU KILL STEVE?"-
Stories of Cultural Intelligence
Editor's NOTE: As a follow-up to Monday's BRIEFING, consider catching up to Peter Welch's new book, Who on Earth Are You? With quick wit and insight Peter observes that fundamental cultural values can help us make sense of our topsy-turvy and remarkably unpredictable world.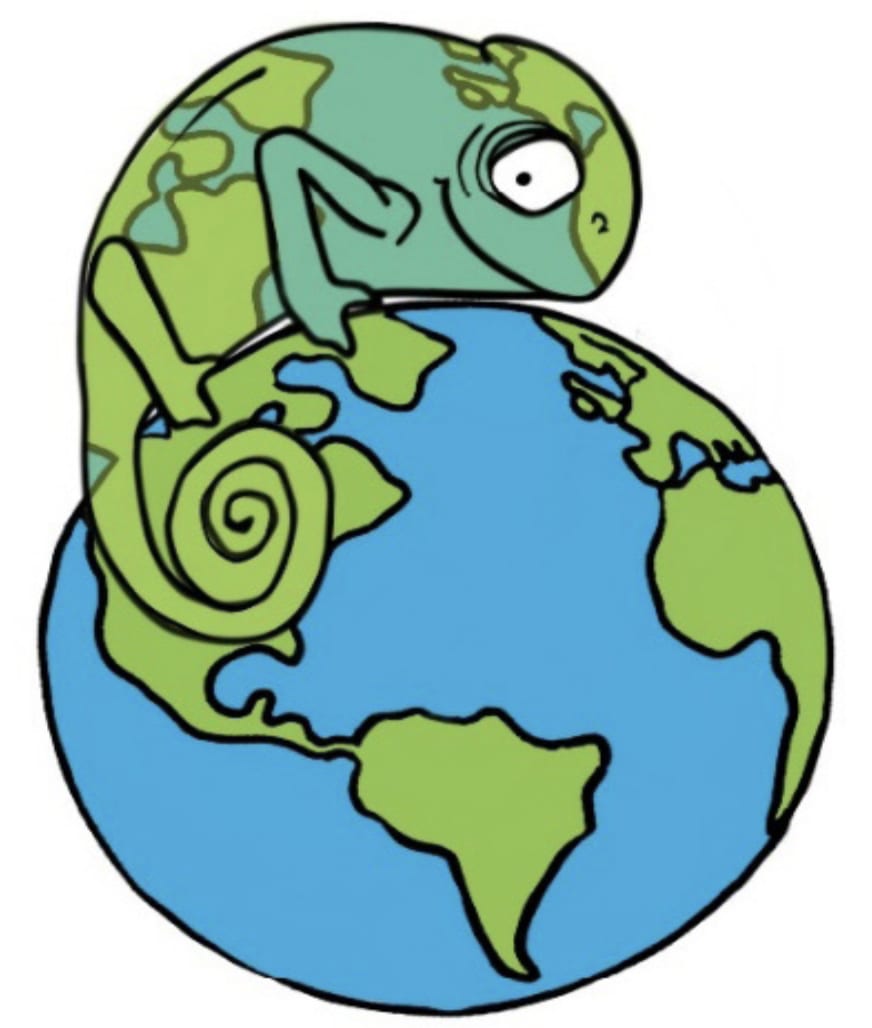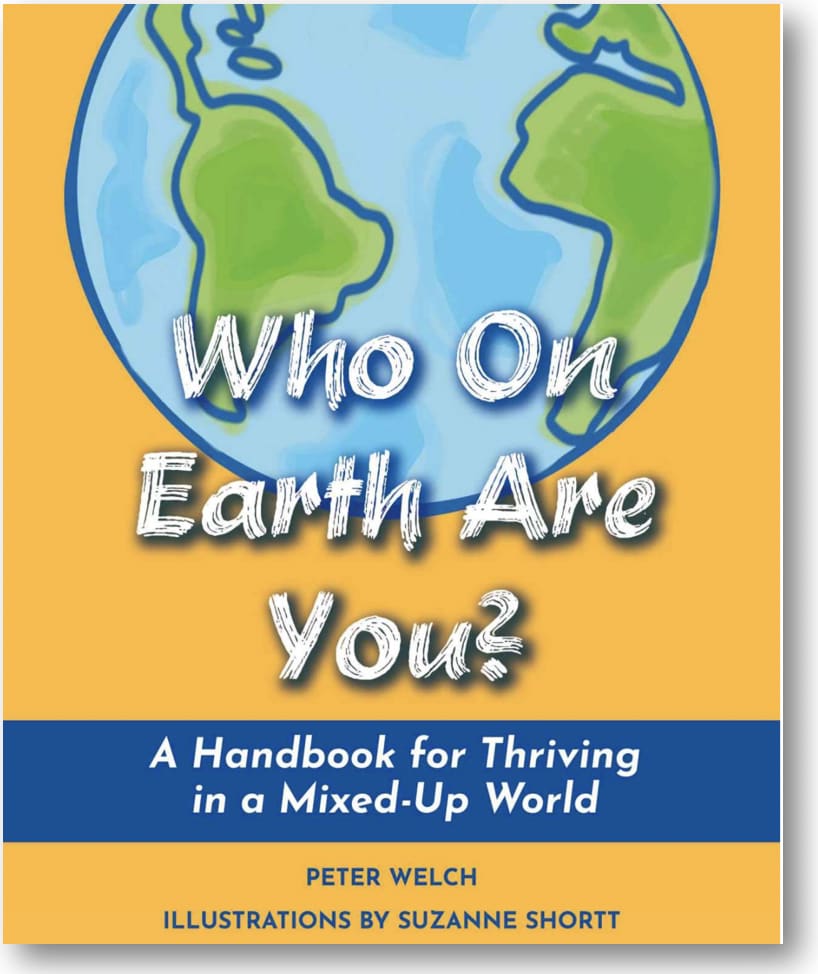 – by Peter Welch, Director, American International School of Bucharest
Peter's book explores the fundamental cultural values that define who we are. It asks, where do these core beliefs come from? And how do we hold our norms in balance with others in such a diverse world? If you are always on time, follow the rules and queue politely, how do you understand the free-wheeling, queue-jumper who parks in your spot? If you are a quiet, reserved individual, who secretly dreams of owning a Ferrari, how do you make sense of loud, gregarious folks, who give all their money away?

We are living in an extraordinary time of both cultural convergence and divergence. An unprecedented movement of people and ideas has brought many opportunities, yet multiculturalism has brought with it tremendous challenges, too. Making the case for cross-cultural learning and living as a global citizen is now more urgent than ever.

Peter examines different beliefs about human equality, our concept of self and others, how language defines us, the importance of time, our norms for personal space, and coping with uncertainty. These ideas are illustrated with personal anecdotes from a lifetime spent living all over the world.
–BOOK TALK #2–
I'll Be the Water: A Story of a Grandparent's Love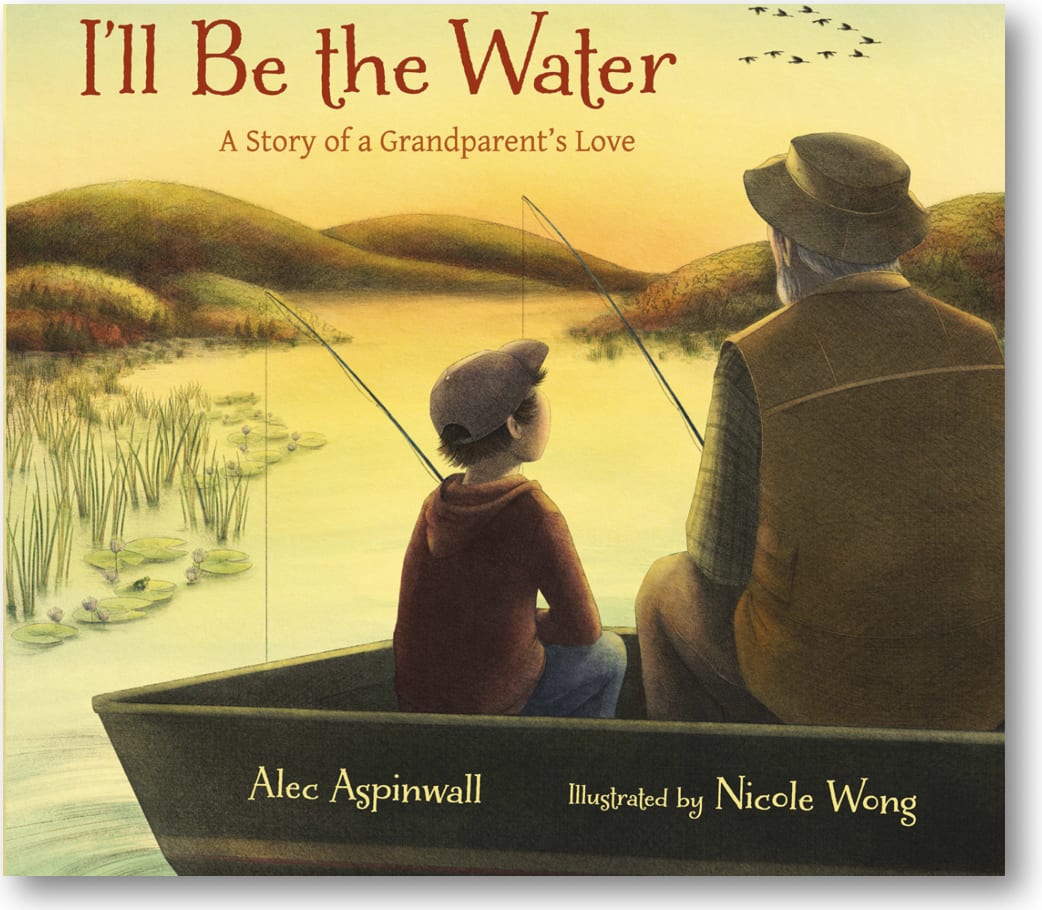 Editor's Note: Some of life's lessons are best taught through children's literature. Alec Aspinwall, Admissions and Advancement Director at the Frankfurt International School is also a new best-selling author.
The story is important to the times. At a moment when distance is equal to isolation and disconnection– the message of forever relationships born out of ease of conversation and powerful unspoken forever love defines what we can control.
Values and a model of goodness are also forever, in fact it's our mandate to live and help others to uphold and then to pass on. The two characters in the story are found in a boat, fishing with little success. Yet the message is about ensuring the space and place to build memories and being proud of a grandchild, in this case, or proud of those in your community and making it known. It's about creating a bond and being there. A lesson for us all.
–TODAY's POEM TO CONSIDER–
A poem, just for you ... (thank you Bob Hetzel)
Don't Hesitate
If you suddenly and unexpectedly feel joy,
don't hesitate. Give in to it. There are plenty
of lives and whole towns destroyed or about
to be. We are not wise, and not very often
kind. And much can never be redeemed.
Still, life has some possibility left. Perhaps this
is its way of fighting back, that sometimes
something happens better than all the riches
or power in the world. It could be anything,
but very likely you notice it in the instant
when love begins. Anyway, that's often the
case. Anyway, whatever it is, don't be afraid
of its plenty. Joy is not made to be a crumb.
–by Mary Oliver
STAY FOCUSED ON COVID-19 SCIENCE
FROM Science (AAAS)
CDC Advisory Panel Takes First Shot at Prioritizing Who Gets the First Shots of COVID-19 Vaccines
Health care workers and elderly people living in long-term care facilities should receive top priority for COVID-19 vaccines in the United States if, as expected, one or more becomes available next month in limited supply. That's what a group that advises the U.S. Centers for Disease Control and Prevention (CDC) on such fraught issues decided today in a near-unanimous vote.
After hearing detailed presentations from CDC scientists who explained the rationale for this specific prioritization scheme, the Advisory Committee on Immunization Practices (ACIP) voted 13 to one to support their proposal. Under the scheme, the first phase of vaccination, known as 1a, would begin with about 21 million health care workers and about 3 million adults who live in long-term care facilities. As spelled out in the 4-hour-long virtual meeting, these groups are at highest risk of becoming seriously ill or dying from COVID-19, and protecting them first, in turn, reduces the burden on society.
FROM STATnews
The Covid-19 Vaccines are a Marvel of Science.
It appears science may have found the Covid-19 pandemic's off-ramp.
Two vaccines developed with stunning speed — and showing remarkable initial efficacy — are poised to be approved for emergency use in the United States in December. A number of other vaccines are expected to follow.
Vaccines that prevent symptomatic Covid infection in roughly 95% of people vaccinated — as the data from clinical trials of the Pfizer-BioNTech and Moderna vaccines suggest — should, over time, help the country and the world return to a life where we can travel without quarantining; where sporting events can be played before live audiences, not cardboard cutouts; and where snowstorms are the only reasons school gets canceled.
But if we're not careful, we could fail to take full advantage of the opportunity scientists and governments, pharmaceutical companies and philanthropic foundations have created for us.
And there's a possibility that the pandemic off-ramp doesn't merge with a straight road back to Normalville, but instead becomes a meandering country lane with the occasional detour. We may need to choose the right turns and avoid the potholes as we make our way to our destination. It will require patience.
Blaming 2020 Is Bad for Your Mental Health
FOCUS ON WHAT YOU CAN CONTROL

–By Jordan Davidson
The false hope that the negative events of this year will get better in 2021 is an example of what psychologists call 'magical thinking'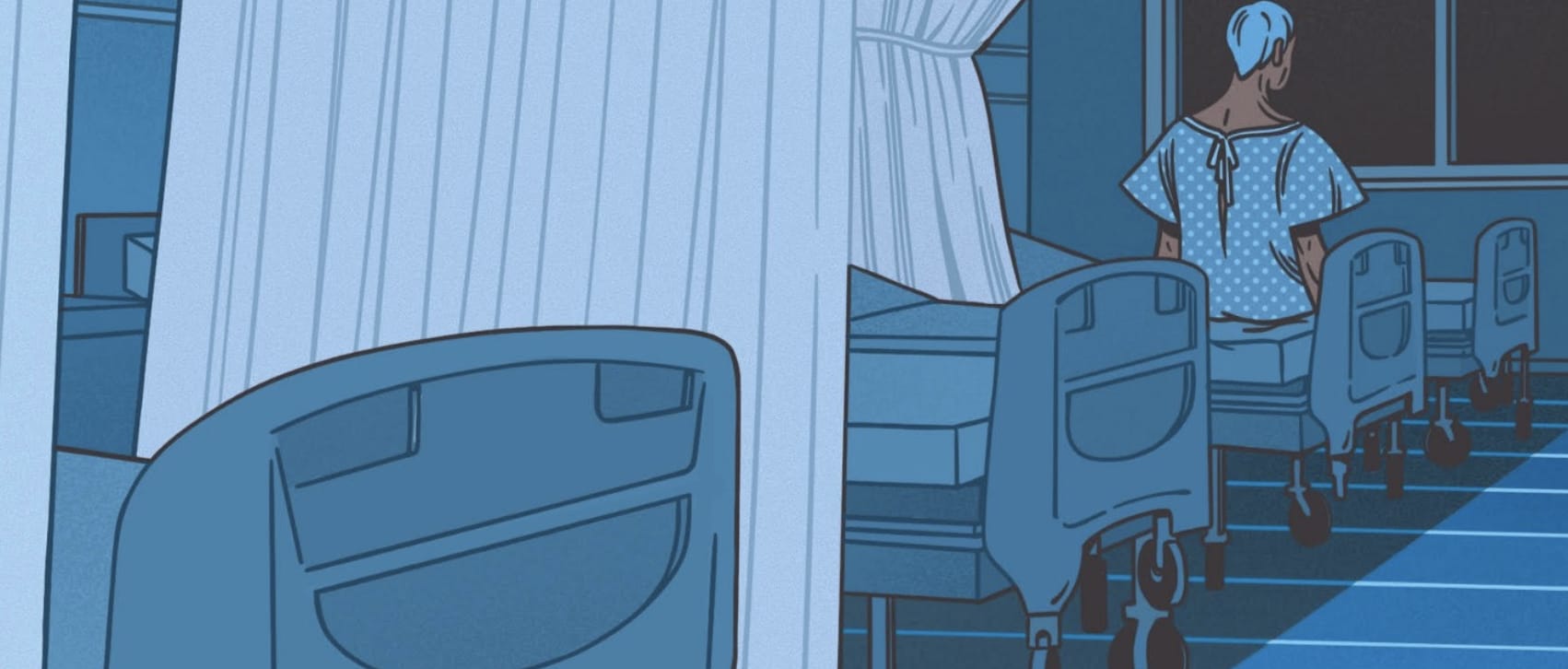 To hell with 2020. We've all thought it or said it aloud at least once or 100 times this year. Between the Covid-19 pandemic, the disastrous global effects of climate change, a swell of deep-seated racial injustice, and ongoing political tumult, this year has been marred by an endless barrage of negative news.
It's difficult to absorb so much in such a short period of time. "There's a lot of good research to show that unpredictability and uncertainty [are] the most surefire ways to get us overwhelmed, anxious, depressed," says Cortland Dahl, PhD, a research scientist at the University of Wisconsin, Madison's Center for Healthy Minds.
This false hope that the negative events of this year are caused by the year itself and will get better with the passing of it is an example of what psychologists call "magical thinking."
To make sense of the chaos and uncertainty, our brains look for patterns, an easy way to explain what's happening. "If there's an easy shortcut to take, we take it, and that's a helpful thing because that often gives us patterns that we can see in the world," says Regine Galanti, PhD, clinical psychologist and author of Anxiety Relief for Teens. One of those shortcuts: blaming it all on 2020.
Jelena Kecmanovic, PhD, a clinical psychologist and adjunct professor of psychology at Georgetown University in Washington D.C., compares blaming 2020 to setting New Year's resolutions. Both are centered around the belief that the changing of the year itself can bring a better outcome. "When used sparingly, [this thinking] is not necessarily detrimental," Kecmanovic says. "We all need a little bit of false hope from time to time."
This false hope that the negative events of this year are caused by the year itself and will get better with the passing of it is an example of what psychologists call "magical thinking." Magical thinking isn't inherently bad; it's what fuels most harmless superstitions. However, if you see the problem as something so far removed that you're powerless to it, it becomes an unhelpful coping mechanism.
Blaming 2020 for everything is a form of learned helplessness
As innocuous as chalking up the world's woes on the year itself may seem, the act of doing so likely won't help your mental health. In fact, it may even hurt it.
In response to repeat exposure to stressful events people perceive to be beyond their control, some develop an inability to change or alter their situation — even when presented with options that could positively impact the scenario. This behavior, known as learned helplessness, can lead to hopelessness which in turn can develop into depression, Kecmanovic says.
According to the hopelessness theory of depression, negative environmental factors, like a global pandemic, can lead to depressive symptoms. But in order to develop depression, you must believe these events affect your entire life and that the situation was caused by something that cannot be changed, such as believing this year's issues were caused by the year itself.
"Because you are putting all hope on something that's out of your control, you're putting all hope in external things that you have nothing to do with," Kecmanovic says. "So what if [2021] doesn't [improve things]? Then you're left with this profound sense of disappointment and loss and sadness, and it can get worse and [develop] into bad depression."
Focus on what you can control
Instead of blaming 2020, a better approach to handling the bad news and chaos is to build healthy coping strategies that focus on your values and what you can control. "You don't need to solve climate change, racial injustice, and a global pandemic all in the same day," Galanti says. "And if you do kind of try and stew in that, then you're probably not accepting, you're probably ruminating and wallowing, and that's going to make you feel a lot worse."
It may seem small compared to 2020's seemingly insurmountable challenges, but if you're struggling to find meaning, tying small behaviors to your values can help you feel as though you're achieving something.
"So what if [2021] doesn't [improve things]? Then you're left with this profound sense of disappointment and loss and sadness, and it can get worse and [develop] into bad depression."
If health is one of your values, try connecting that to a small action like wearing a mask. Now, instead of wearing a mask because it's mandated by the store, you're acting in accordance with your values. You're taking an action that can protect the health of yourself and others. You're also exercising control over a situation that previously made you feel powerless.
"All of a sudden it takes this activity that might seem mundane, or that [you're] just trying to get through, and all of a sudden, that seems deeply meaningful, because [you've] connected it to a really inspiring motivation," Dahl says.
The next time you feel overwhelmed by the news cycle, remember your values and ask yourself what you can do in the next hour, the next day, the next week, the next year, Kecmanovic says. It's easy to let yourself think these small actionable steps won't make much impact but focusing on what you can control is a much better way of saying "To hell with 2020" than throwing in the towel.
–THE NEWS of COVID-19–
64,293,447
Cases Worldwide (Johns Hopkins CSSE)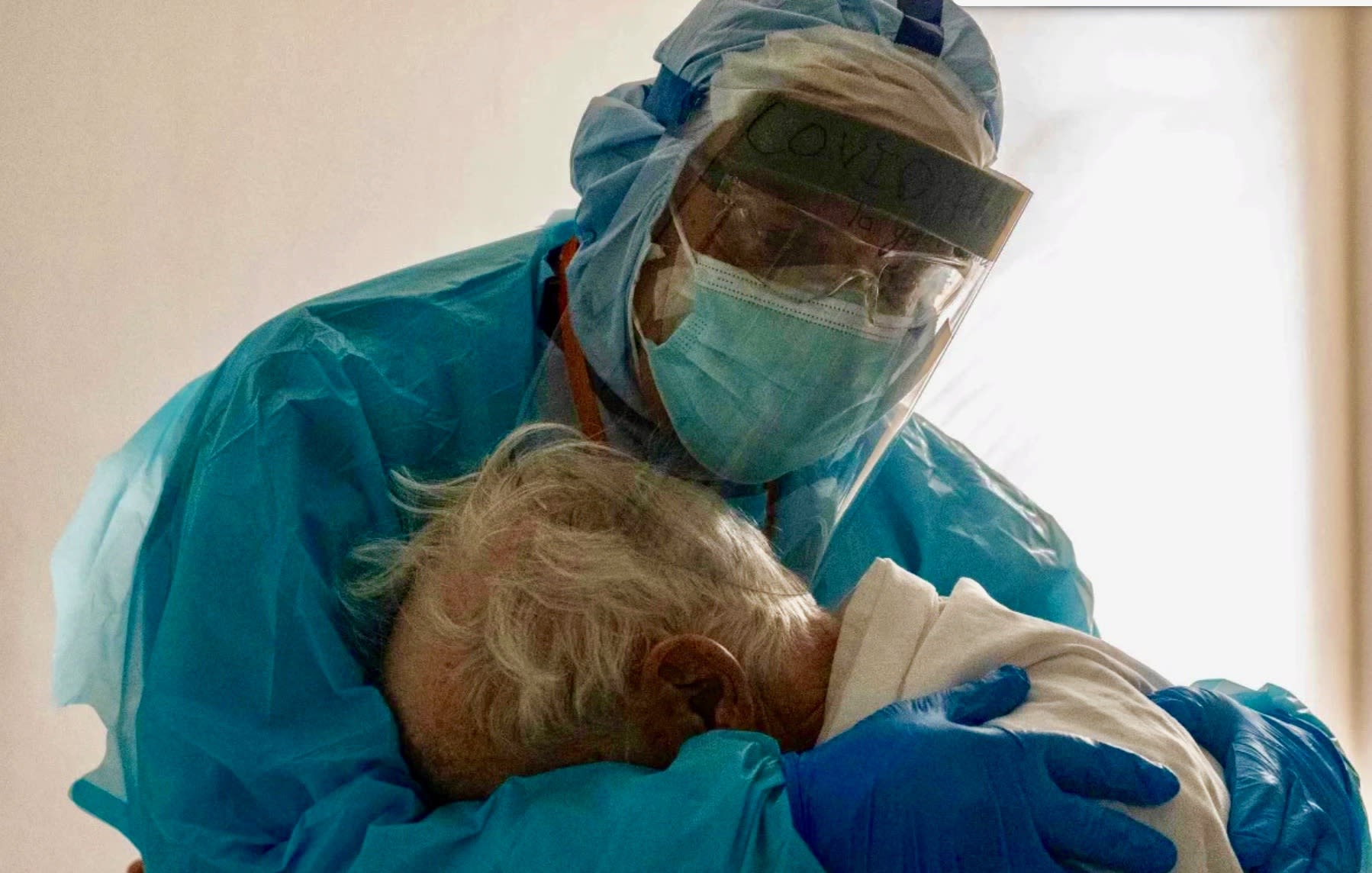 Dr. Varon comforting an elderly COVID patient in tears.
Latest news, the patient will survive.
Health Workers, Long-term Care Facilities Should Get Covid-19 Vaccine First, CDC Advisory Panel Says
Members of the Advisory Committee on Immunization Practices voted 13 to 1 to put health care providers and long-term care residents — two groups that represent about 24 million Americans — at the top of the vaccine priority list. Health care providers is a very broad group encompassing people who work in hospitals and outpatient clinics, the staff of long-term care facilities, people who deliver home health care or who work in public health, emergency medical services and pharmacies.The one dissent was cast by Helen "Keipp" Talbot, a vaccine researcher at Vanderbilt University, who argued there aren't yet data to support the use of Covid vaccines in long-term care residents.
"I have spent my career studying vaccines in older adults. We have traditionally tried a vaccine in a young, healthy population and then hoped it worked in our frail, older adults. And so we enter this realm of 'We hope it works and we hope it's safe.' And that concerns me on many levels," said Talbot.
While Covid-19 vaccines have not yet been tested in long-term care residents, they have been tested in some older adults in clinical trials. Talbot noted that these volunteers reported fewer side effects after vaccination, raising questions about how strong an immune response the vaccines are inducing.
Another member of the committee, Peter Szilagyi, a pediatrician at UCLA's Mattel Children's Hospital, called the decision "a Solomon's choice" but noted that for Americans not in the two first priority groups, more vaccine will be coming "very soon." In fact, the committee was told the government expects to begin to take possession of between 5 million and 10 million doses a week this month and anticipates having enough vaccine to vaccinate 20 million people by the end of December. (STATnews)
The UK Has Granted Emergency Approval for Pfizer/BioNTech's Covid-19 Vaccine
The news: The UK's regulator has approved Pfizer/BioNTech's vaccine, making it the first country in the world to provide emergency authorization for a covid-19 vaccine. The UK had already signed an agreement to buy 40 million doses of the vaccine due to be delivered this year and in 2021, with the first batch set to arrive in the coming days. As the vaccine requires two doses, that is enough for 20 million people.
The basis for the decision: The UK's Medicines & Healthcare Products Regulatory Agency (MHRA) studied Pfizer and BioNTech's data on a rolling basis as it came in from the trials, including data from the Phase 3 clinical trial, which found the vaccine to be 95% effective. Pfizer reported that there were no serious safety concerns related to the vaccine in its study.
A project like no other: Now the vaccine has been approved, the enormous task of distribution can start. A particular challenge posed by the vaccine is its need to be kept at -70°C. Pfizer and BioNTech have developed containers which use dry ice to keep the vaccine at these ultra-cold temperatures. The UK is on the precipice of the biggest vaccination campaign in its history, starting with elderly and vulnerable patients within days. (MIT Tech Report)
Disturbing Numbers
The United States has reached an appalling milestone: more than one million new coronavirus cases every week. Hospitals in some states are full to bursting. The number of deaths is rising and seems on track to easily surpass the 2,200-a-day average in the spring, when the pandemic was concentrated in the New York metropolitan area. Some epidemiologists predict that the death toll by March could be close to twice the 250,000 figure that the nation surpassed only last week. "The next three months are going to be just horrible," said Dr. Ashish Jha, dean of Brown University's School of Public Health and one of two dozen experts interviewed by The New York Times about the near future. (The New York Times)
COVID Infections in the USA, December 2019?
The new coronavirus infected people in the U.S. in mid-December 2019, a few weeks before it was officially identified in China and about a month earlier than public health authorities found the first U.S. case, according to a government study published Monday. The findings significantly strengthen evidence suggesting the virus was spreading around the world well before public health authorities and researchers became aware, upending initial thinking about how early and quickly it emerged. Scientists at the U.S. Centers for Disease Control and Prevention found evidence of infection in 106 of 7,389 blood donations collected by the American Red Cross from residents in nine states across the U.S., according to the study published online in the journal Clinical Infectious Diseases. (The Wall Street Journal)
More Research News from Moderna–100% Effective
Against Severe Onset of COVID
Continuing the spate of stunning news about COVID-19 vaccines, the biotech company Moderna announced the final results of the 30,000-person efficacy trial for its candidate in a press release today: Only 11 people who received two doses of the vaccine developed COVID-19 symptoms after being infected with the pandemic coronavirus, versus 185 symptomatic cases in a placebo group. That is an efficacy of 94.1%, the company says, far above what many vaccine scientists were expecting just a few weeks ago. More impressive still, Moderna's candidate had 100% efficacy against severe disease. There were zero such COVID-19 cases among those vaccinated, but 30 in the placebo group. The company today plans to file a request for emergency use authorization (EUA) for its vaccine with the U.S. Food and Drug Administration (FDA), and is also seeking a similar green light from the European Medicines Agency. (sciencemag.org)
Turkey Tightens Coronavirus Curbs as Death Toll Hits Record High
Turkish President Recep Tayyip Erdogan has announced a new round of tight restrictions in a bid to stem a surge in coronavirus infections, extending curfews to weeknights and imposing a full lockdown during the weekend.
After only reporting symptomatic cases for four months, Turkey last week resumed reporting all positive COVID-19 cases that saw logged daily infections jump to about 30,000.
On Monday, the number of daily new cases reached a record high of 31,219, while the COVID-19 death toll hit a record high for an eighth consecutive day, with 188 fatalities in the last 24 hours, according to figures from the health ministry. Speaking after a cabinet meeting on Monday, Erdogan said a curfew would be implemented on weekdays between 9pm and 5am. He also announced total weekend lockdowns from 9pm on Friday evenings to 5am on Monday. (Washington Post)
Countries Jockey for COVID Vaccine Doses
The makers of the three vaccines that seem closest to widespread distribution — AstraZeneca-Oxford, Pfizer-BioNTech and Moderna — estimate that their total production capacity for 2021 is 5.3 billion doses. That could cover between 2.6 billion and 3.1 billion people, depending on whether the AstraZeneca-Oxford vaccine is administered in two doses or one and a half.
But most of these doses have already been purchased by wealthy countries. Analysts estimate that many people in low-income countries might not get vaccinated until 2023 or 2024. "Now that we are seeing really good results, everyone is feeling more optimistic. They are starting to make deals," says Andrea Taylor at the Duke Global Health Innovation Center in Durham, North Carolina. "But it's quite a scary picture at the minute, because so many countries are missing." (Nature)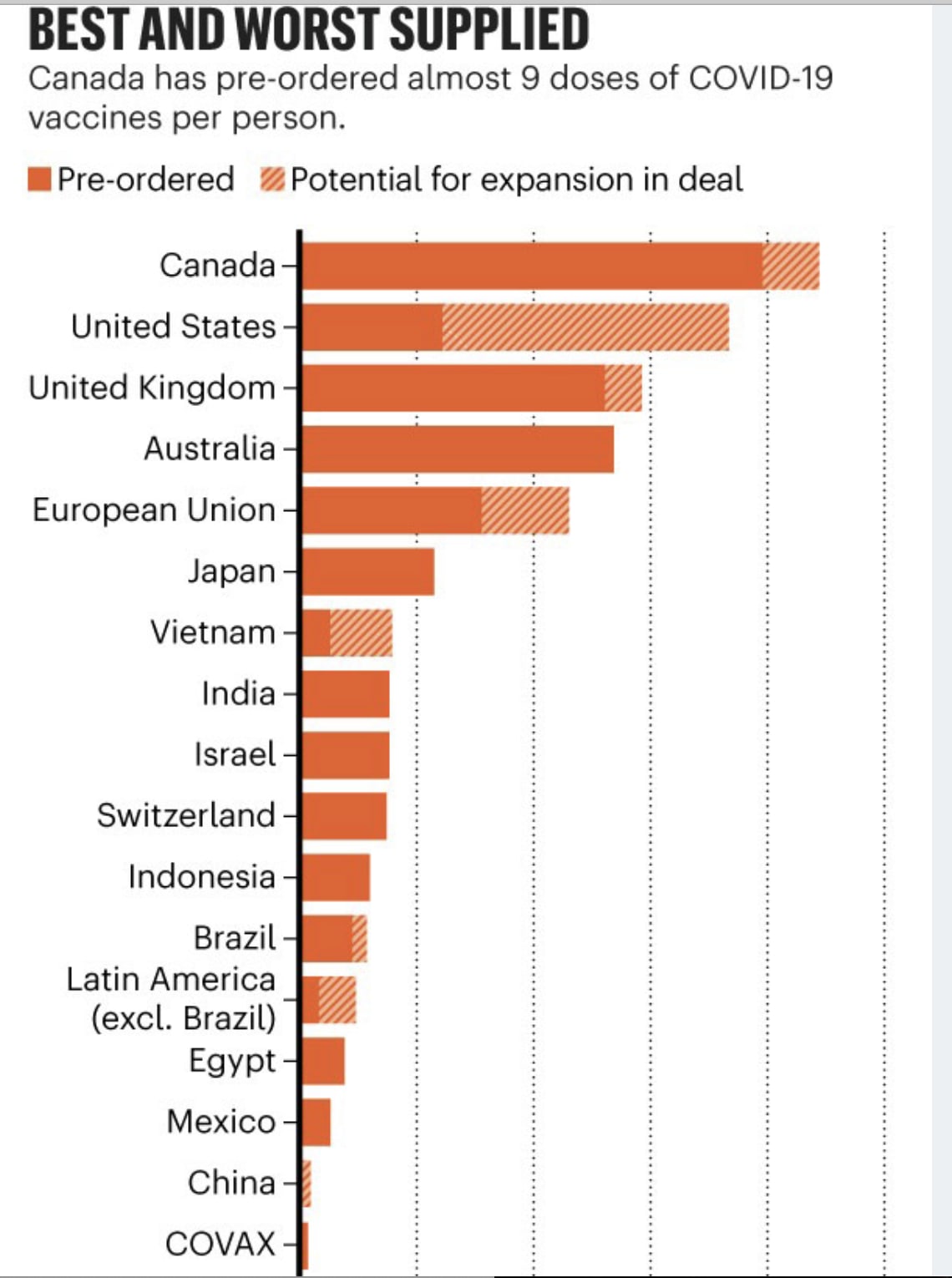 How China Mishandled Early Days of COVID
Documents leaked from Hubei province, the origin of the COVID-19 outbreak, reveal a series of missteps by local and central Chinese government agencies, reports CNN. The agency in charge of disease response, the China Center for Disease Control and Prevention, was underfunded and mired in bureaucracy. Numbers of cases and deaths were lowballed when presented to the public. Tests were inaccurate, diagnosis was slow and early cases might have been counted as flu. "It was clear they did make mistakes — and not just mistakes that happen when you're dealing with a novel virus — also bureaucratic and politically-motivated errors in how they handled it," said global-health expert Yanzhong Huang. "These had global consequences…. [But] It would probably not have stopped this developing into a pandemic." (Nature)
–The STATS–
TODAY's TOTAL
GLOBAL CASES:
Johns Hopkins– 64,293,447
WHO–63,360.234
TOTAL GLOBAL DEATHS (WHO):
Today–1,456,687
Two Days Ago–1,456,687
EVOLUTION OF-GLOBAL CASES (WHO):
Today–63,360.234
Two Days Ago–
62,363,527
NEW CASES (WHO):
491,420
–Tracking the Virus Around the World–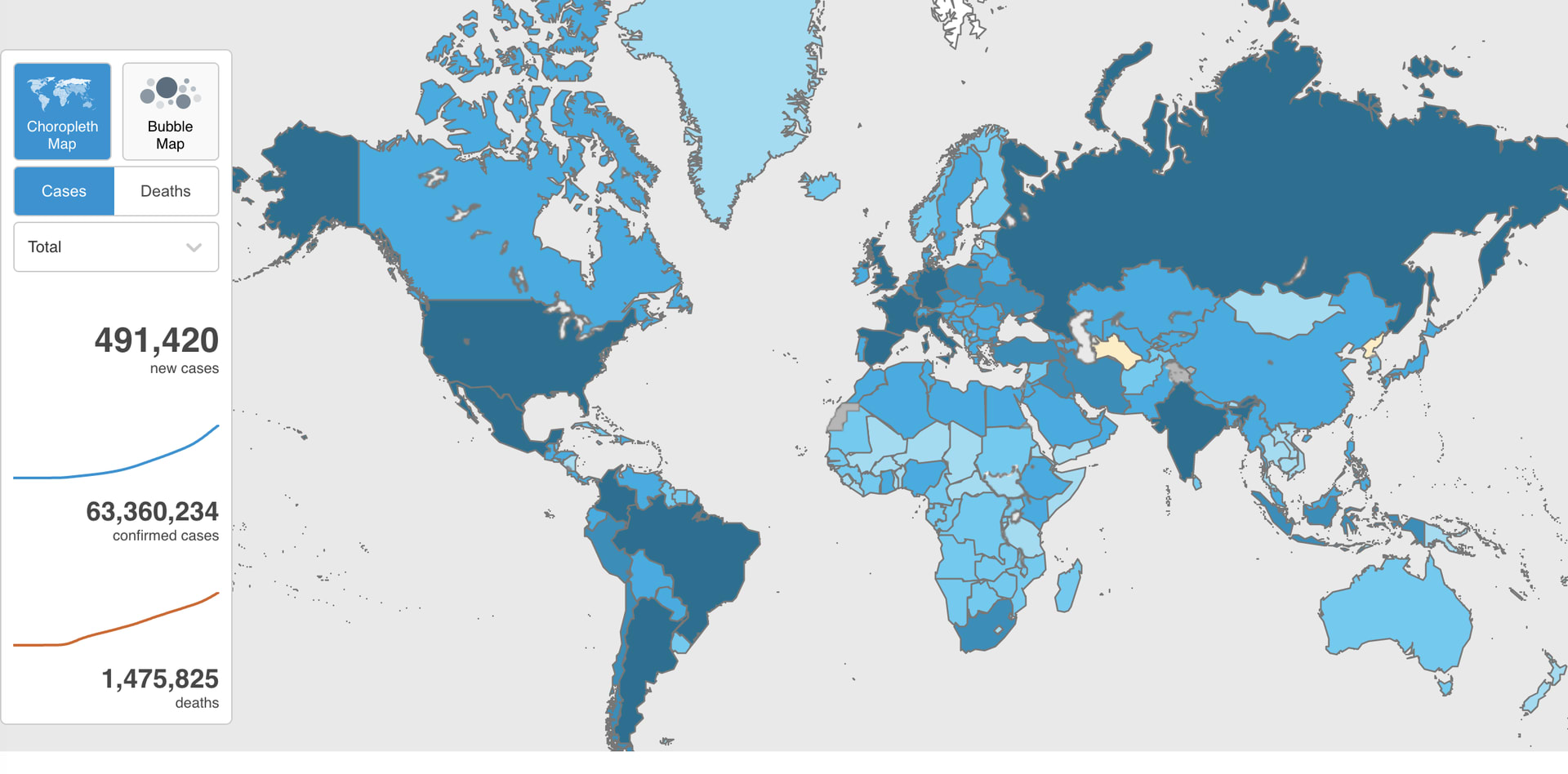 –FROM JOHNS HOPKINS CSSE–
The Cultures of Dignity Resources for Supporting
Social-Emotional Wellness
From Cultures of Dignity

,

For the Social-Emotional Tiny Guides from Rosalind Wiseman and Charlie Kuhn– a gift to our AAIE community– resources with no fee but plenty of insight.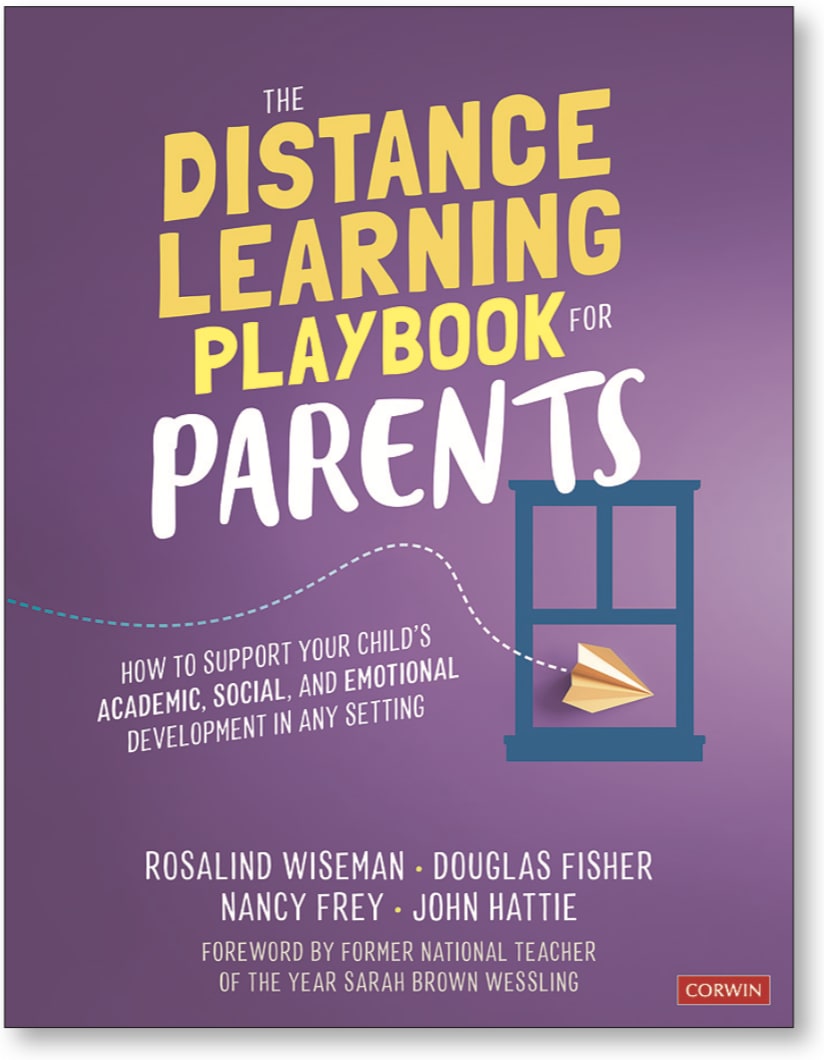 Rosalind Wiseman's newest book:

"Distance Learning Playbook for Parents–How to Support Your Child′s Academic, Social, and Emotional Development in Any Setting
A Final Note: The AAIE COVID-19 Briefing is provided to support your leadership for the school community you serve. We encourage you to use these resources in any way, shape or form that helps you, your communications and toward furthering close relationships across your community. – The AAIE Board