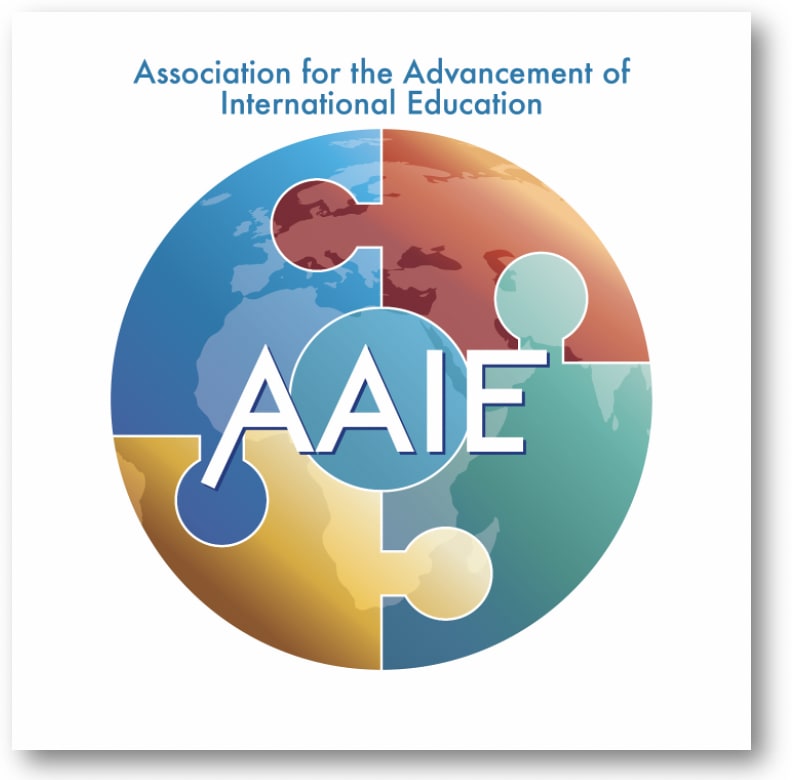 –WEDNESDAY–
AAIE's COVID-19 BRIEFING #192
Data and Ideas to Support Your Crisis Leadership
March 31, 2021
Global Leadership CONVERSATION Logistics
The Leadership CONVERSATION password and the needed ZOOM (our platform) links will be sent to you next week, and then share with your colleagues.
Please watch for an email next week that will contain the unique login credentials needed to access the links to the conference sessions. In order to receive the credentials, your conference registration must be paid in full. You may pay by credit card on AAIE's website or by AAIE Bank Wire Transfer. Thank you.
AAIE'S Keynoters for the April 11-16 International School Global Leadership CONVERSATION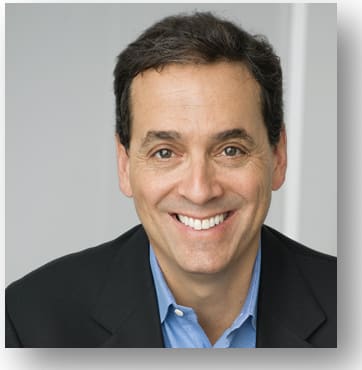 DANIEL PINK
MONDAY, APRIL 12, 2021
"The Motive to Lead"
What motivates people to do their best work, especially in a time of crisis? The question is central to leadership, strategy, and innovation. And in the time of COVID-19, what is the motive to lead and take on the uncertainty and multiple dilemmas of keeping a community safe yet helping all stay focused on the mission?
In this presentation, Daniel Pink, #1 New York Times bestseller author of Drive —and an international school parent for the past 20 years— offers ideas, perspectives, and a few answers.
Tapping 50 years of research in behavioral science and then marshaling the evidence, Pink will discuss a more effective motivational approach. This new system, which smart organizations worldwide have embraced, promotes enduring motivation through autonomy, mastery, and purpose — the fundamentally human desires to direct our own lives, make progress in work that matters, and contribute to a team. These ideas have never been more critical than when a global pandemic brings unexpected everyday challenges, where leaders must inspire and support a community to find meaning and purpose.
MICHAEL G. THOMPSON and ROB EVANS
TUESDAY, APRIL 13, 2021
"Making Sense of It All"
International schools around the world have not only been the first to confront the global pandemic, but are likely the most affected by it as well. Yes, you have many stories to tell about the once in a hundred years plague. Your stories are surely vivid and are filled with the many dilemmas you have faced, then resolved. It's clear how much of your job description has changed in that you were at once the learning leader, the mayor of your community, the chief school sustainability office, as well as the head of safety and security.
Our session with you will be to share a perspective on how you can best make sense of all you've been through as a school leader. We want to wonder with you about how the crucible of the past fifteen months has shaped your ideas about leadership and the human capacity to persevere. We think you have a fine story to tell about how your expertise and experience supported your success in confronting a global pandemic.
We also know that your capacity to bring compassion, empathy and decency to the day-to-day challenges can define the most important leadership experience of your career. Let's talk together about how you– working with your team and others–have thrived rather than only survived. We look forward to having this more lengthy CONVERSATION with the intrepid souls of AAIE.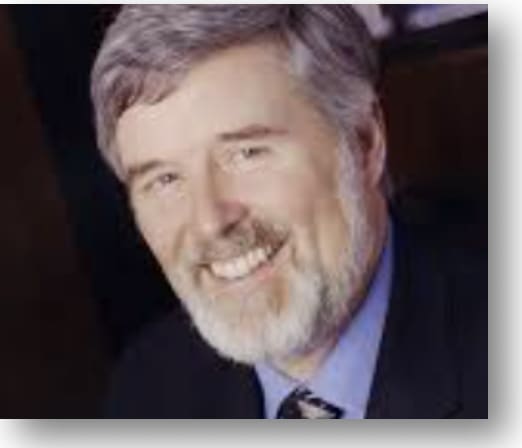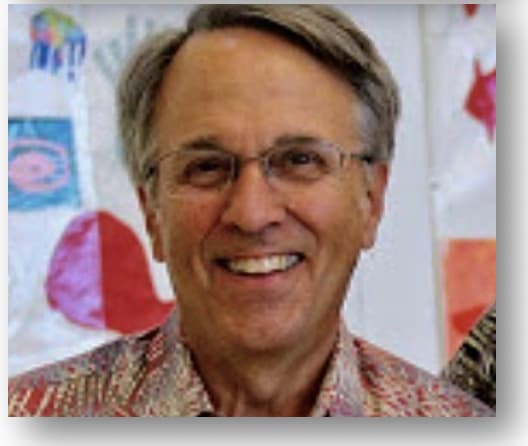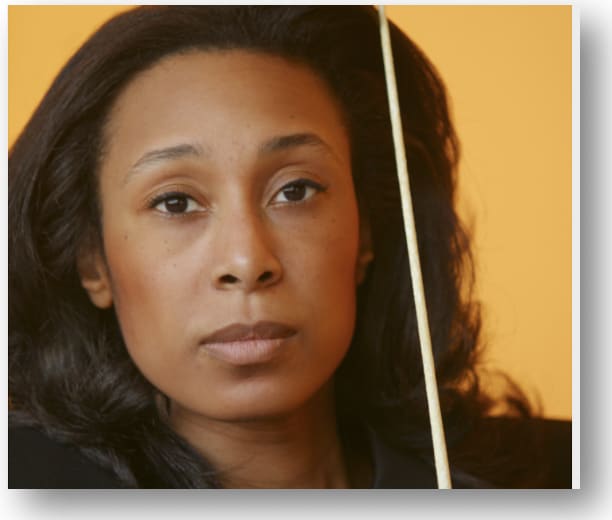 Conductor, Jeri Lynne Johnson
JERI LYNNE JOHNSON
WEDNESDAY, APRIL 14, 2021
"Shaping the Silence– Creating the Space for Genius to Emerge and How Diversity Creates a Symphony of Solutions"
The conductor and her orchestra is a metaphor for a new leadership paradigm and the importance of embodying the values of diversity, equity and inclusion. This audience participation activity will offer those in attendance a brief crash course into the art of conducting. Using their arms, participants will learn about how conductors silently convey messages to the orchestra by creating specific shapes in the air called "beat patterns". This activity will involve interaction with real-time streamed music.This talk will be accompanied by musical illustrations of key ideas and concepts.
DAVID SHEFF
THURSDAY, APRIL 15, 2021
"Lessons in a Father's Story About
Hope and Recovery"
How schools can help kids, families, and communities through an unequaled time of stress and trauma. The rates of drug and alcohol abuse, addiction and suicide have skyrocketed since the Covid-19 pandemic hit. On the frontlines, schools -- even as they've been forced to adapt to the global crisis -- are in a position to help children and families survive and thrive in spite of the worsening problems.
When his teenage son became addicted, writer David Sheff embarked on what became a decade-long journey to understand the "diseases of despair" and identify why societies have failed in their efforts to prevent them and treat those who 've become afflicted. As he worked to save his son's life, he learned that these diseases are preventable and treatable.
In his talk to AAIE members, he'll explain that we can reverse the trends – but only if we reject the failed paradigm in which sufferers are blamed and stigmatized and adopt a new one based on an understanding of the connection between stress and mental illness.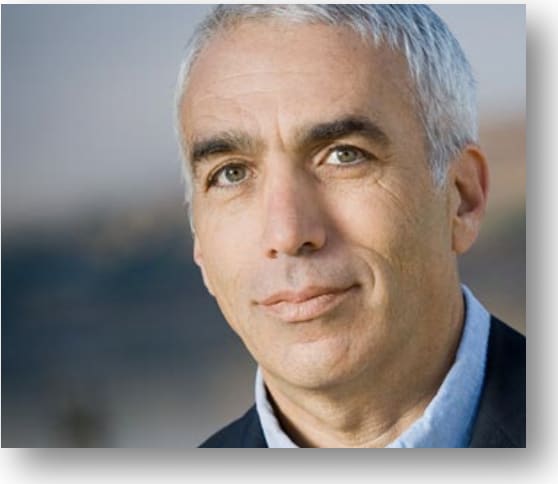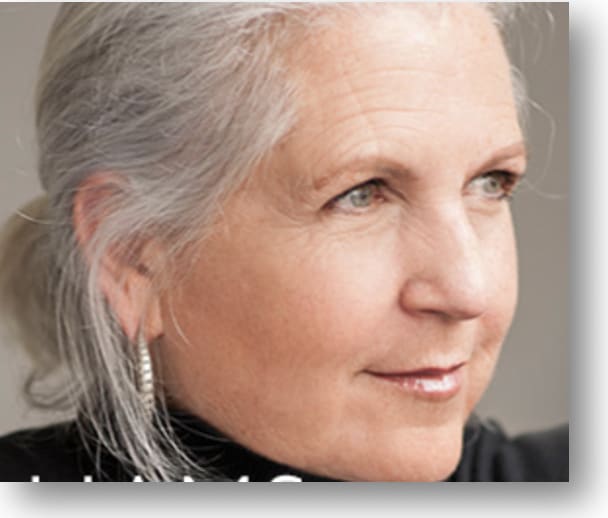 TERRY TEMPEST WILLIAMS
FRIDAY, APRIL 15, 2021
"A Year of Pause: A Reckoning and an Awakening"
In this year at home where we have all been brought to our knees, we have experienced a full range of emotions from grief to gratitude. But what have we learned? We thought the pandemic was a pause, now we know it as a place: a place of reckoning and an awakening.
Terry Tempest Williams will share what she has learned as a writer, an educator, and a resident of the red rock desert of Utah. She writes, "We are eroding and evolving, at once. The questions before us are many. For me, these questions loom large, "How will we emerge from this isolation and who will we emerge as? What is normal when normal was already crazy?"
QUICK LINKS for Busy People
125,864,307

Worldwide Cases

This week's and Upcoming

CONVERSATIONS

Our weekly global

CONVERSATION

is tomorrow

Office of Overseas Schools and AAIE open the GOOD GOVERNANCE PROJECT website

The 14-Country Joint Statement on the WHO Origin Study

How long after vaccination will antibodies protect you?

Third lockdown in France
SEEN ON A SCHOOL BULLETIN BOARD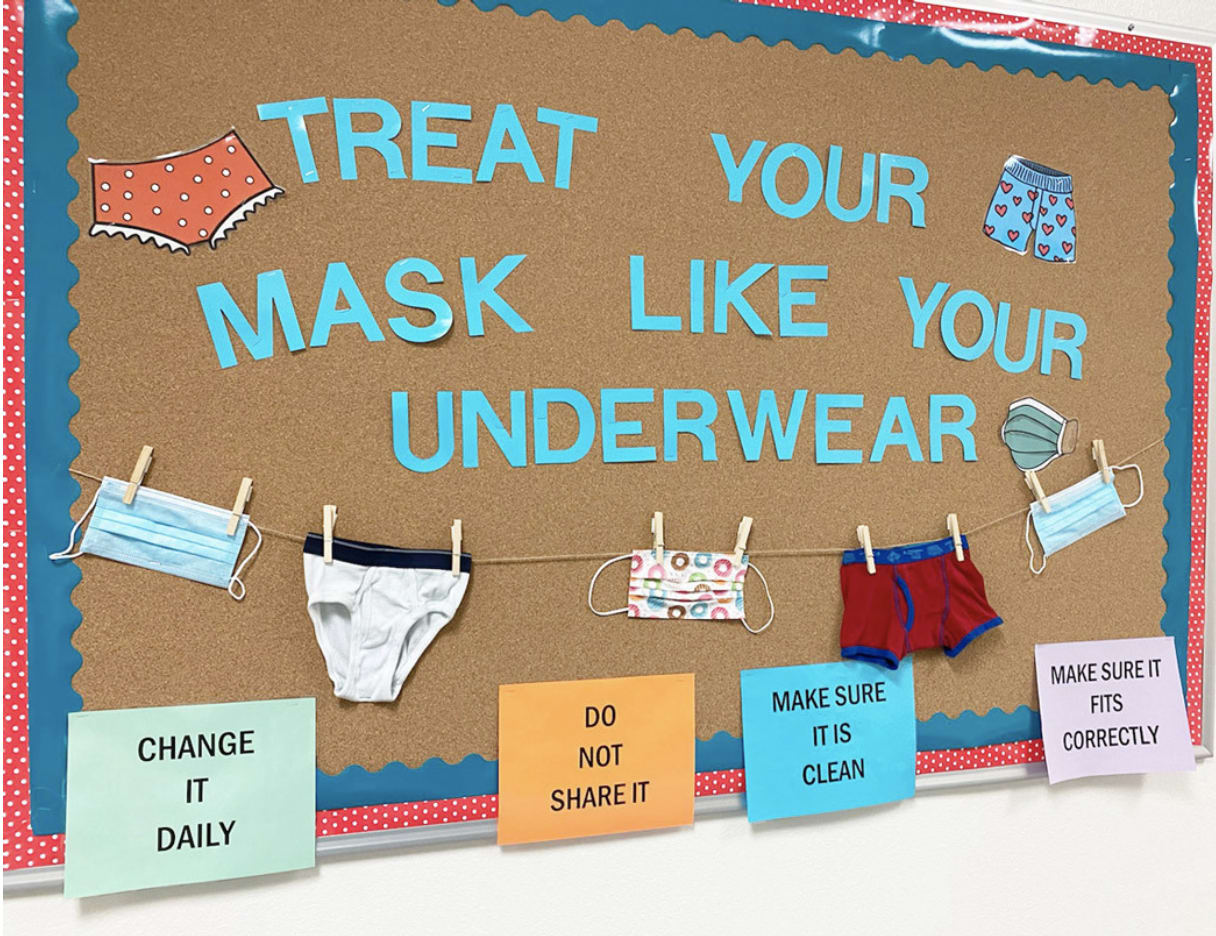 inspiration from Bob Hetzel
Imaginary Conversation
You tell me to live each day
as if it were my last. This is in the kitchen
where before coffee I complain
of the day ahead—that obstacle race
of minutes and hours,
grocery stores and doctors.
But why the last? I ask. Why not
live each day as if it were the first—
all raw astonishment, Eve rubbing
her eyes awake that first morning,
the sun coming up
like an ingénue in the east?
You grind the coffee
with the small roar of a mind
trying to clear itself. I set
the table, glance out the window
where dew has baptized every
living surface.
— Linda Pastan
–THIS WEEK'S AND UPCOMING CONVERSATIONS–
with International School Leaders from Around the World
WEDNESDAY'S INNOVATION AND THE FUTURE OF EDUCATION NOW DISCUSSION SERIES #4
WEDNESDAY
7 APRIL 2021
8:00AM EDT
Western Academy of Beijing (WAB) and AAIE present Round 4 of our panel discussion series that focuses on schools that continue to find new pathways for improving teaching, learning and ownership of students in the Journey.
On April 7, we will feature the innovation work of Riffa Views International School and the International School of Beijing
Riffa Views International School from Bahrain will share how they have continued to flourish and innovate throughout. They started a series of faculty future searches to reflect upon what is core and what can be left behind, Their signature IGNITE Day program continued to evolve despite restrictions with learning pods and inspired Voice of RVIS podcast, run entirely by students. Their multi-year portfolios have become even more relevant and authentic...
With the belief that the first stage of innovation is empathy, RVIS has continued to serve their community with 3Cs and an F: Communicate, Connect, Care & have fun. The school is co-host to the Compassion Summit and has designed and facilitated a regional design sprint with the goal to co-create across schools.
For RVIS:
Tara Waudby, Head of School
Jessica Davis, Director for Learning
Dhara Levers, Futures Coordinator
For The International School Beijing
Stacy Stephens, Director of Learning
Laura Brown, Innovative Learning Coordinator
Erin Fazekas, Teacher of Grades 1-3 in Dragons Abroad Academy
Bessy Belay, Grade 10 student in Dragons Abroad Academy
ISB will discuss The Power of Language to Support Innovation
Guided by our professional growth framework, Tripod 7Cs, we developed models of learning which employed the use of consistent language in anticipation of the start of the 2020-21 academic year. This approach provided much-needed consistency, at a time when we needed to be resilient and flexible, as we transitioned between learning models in response to the COVID-19 pandemic.
The period of serving students outside China using our online instruction model lasted much longer than any of us anticipated and the feedback from our community provided rich data to inform how we should improve online instruction. Findings told us that students and teachers needed stronger connections, parents wanted a team of teachers to specialize in a more personalized online program, and teachers were confident they could meet the needs of online learners with a dedicated model of instruction. In January 2021, our fifth iteration of online learning, Dragons Abroad Academy was launched. This revised online program ensures we are providing the best educational experience for our online learners.
OUR WEEKLY GLOBAL
LEADERSHIP CONVERSATION #54
Yes! No fooling! (April Fools Day) We are meeting this week, knowing that some of you will be on spring/religious holiday. We want to be on hand for those of you who can join the CONVERSATION.
THURSDAY
1 April 2021
8:00AM EDT
THE LATIN AMERICA CONVERSATION #42
NOT MEETING NEXT WEEK BECAUSE OF THE HOLIDAY BREAK
THURSDAY
We'll be back on Thursday April 8, 2021
10:00AM EDT
THE AAIE NEW SCHOOL PROJECT: PHASE THREE
Our deliberations continue on the SEVEN PRINCIPLES that can guide NEW SCHOOL thinking for the future of international education.
FRIDAY
2 April 2021
8:00AM EDT
THIS WEEK FOR THE NEW SCHOOL PROJECT:
Working groups continue with their research and synthesis of key ideas for each of the Seven NEW SCHOOL PRINCIPLES. The work teams are also preparing for a presentation during the April 11-16 AAIE Global Leadership CONVERSATION.
The Office of Overseas Schools and AAIE Announce the
Good Governance Project

Editor's Note: The Good Governance Project came about through support from the US State Department Office of Overseas Schools to assist international schools' Boards of Trustees in meeting the challenge of governing their schools during these volatile times. The core of the Project is the A/OS International School Board Development Curriculum, a succinct compendium of the critical performance standards characterizing effective governance.
"The A/OS Good Governance Project seeks to ensure best practices in board governance and to teach key leadership behaviors that ensure school heads can best "lead-together" with her/his board chair and trustees, supporting a high-performing school.
This curriculum was developed based on extensive review of proven practice, established guidelines of leading international schools and non-profit governance consulting organizations, accreditation standards, and the wise input of scores of Board Chairs and Heads of Schools. The curriculum led directly to the development of the Leading Together Curriculum that focuses on the school head and board chair partnership. Then came the production of a Board Evaluation Instrument, serving as a self-assessment tool for Boards interested in assessing and strengthening their governance capacity. A trustee handbook and model policies as resources to international schools around the world are also valuable resources provided for the governance project.
Rick Detwiler and David Chojnacki as authors, in collaboration with REO, Bea Cameron, have brought the research and best practices to what was in the beginning a NESA initiative. Consistent with other projects developed within the Office of Overseas Schools, the Good Governance Project is ready to be shared worldwide.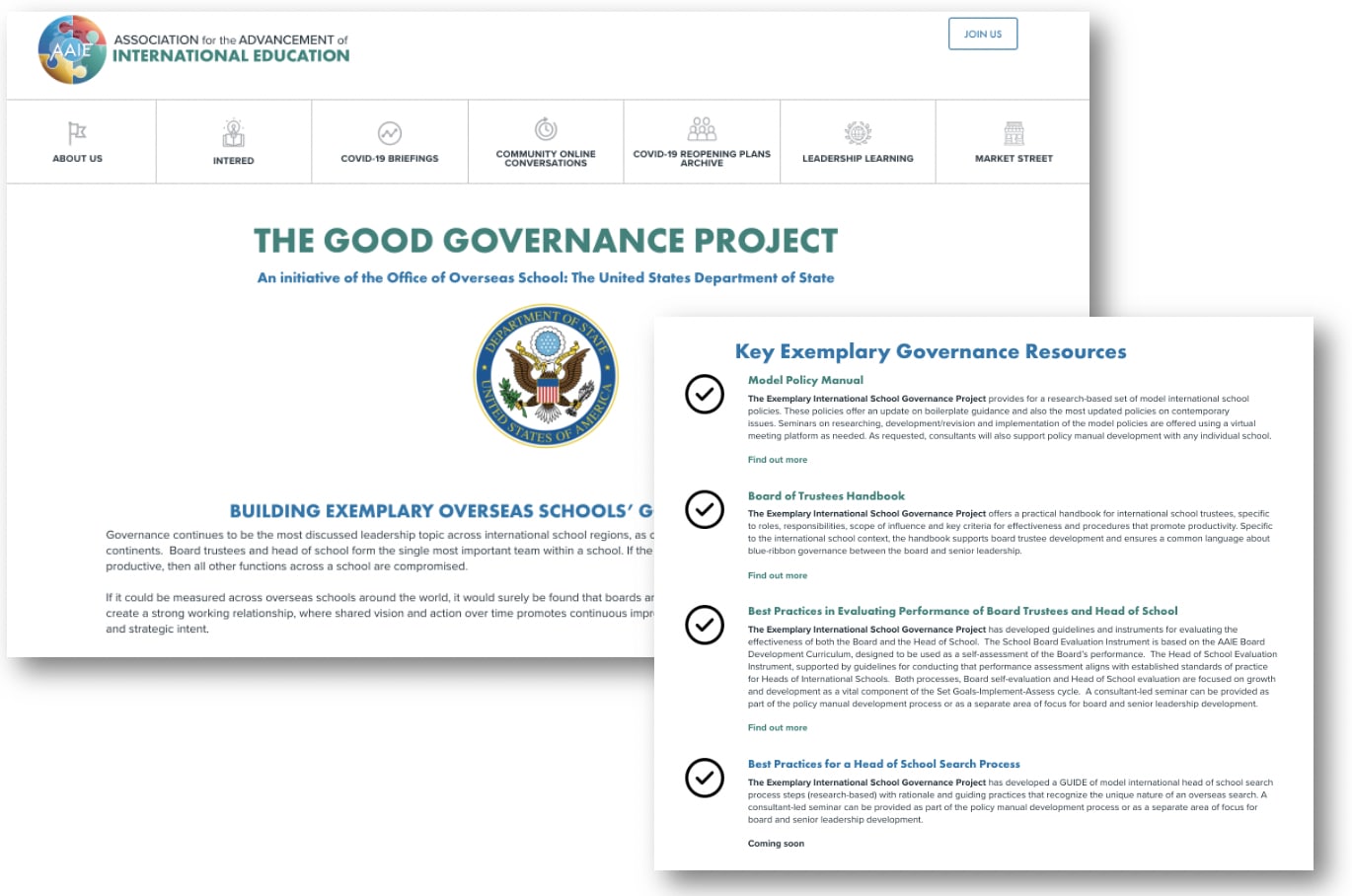 How Long Will the Coronavirus Vaccines Protect ?
Experts Weigh In
There's a crucial question on most of our minds: How long will the vaccine really protect us?
As with most aspects of the virus, the answer is not completely clear. Why? Because although we have been battling the pandemic for more than a year, the vaccines were granted emergency use authorization relatively recently. So experts have not had time to observe their long-term effectiveness.
However, that research is underway, and in the meantime, experts say we can make an educated guess.
How long will vaccine immunity last?
Based on clinical trials, experts do know that vaccine-induced protection should last a minimum of about three months. That does not mean protective immunity will expire after 90 days; that was simply the time frame participants were studied in the initial Pfizer, Moderna and Johnson & Johnson trials. As researchers continue to study the vaccines, that shelf life is expected to grow.
In the real world, the protection should last quite a bit longer, though the length of time still needs to be determined with further studies, experts said. There are also certain factors that may influence how much protection they provide and for how long.
Chunhuei Chi, director of the Center for Global Health at Oregon State University, said immune responses vary from person to person. People who have a stronger immune response to a vaccine will produce more antibodies and memory cells — and therefore have stronger immunity, he said. But there is not currently evidence to show that a stronger immune response will increase the duration of immunity.
And it does not mean people with a stronger immune response will have more severe side effects from the shots or vice versa.

So far, evidence suggests the available vaccines are still effective against most variants, but that could change if the virus continues to mutate.
The more prevalent the virus and the longer it takes to vaccinate people against it, the higher the risk of developing mutations that will then make the vaccines less effective. That's why it's urgent to vaccinate as many people as fast as possible.
Immunity could also depend on what happens with future variants. If a person were exposed to a variant capable of evading vaccine-induced antibodies, for instance, a vaccine might not be as effective as initially expected, said Lana Dbeibo, an infectious-disease expert at the Indiana University School of Medicine.
Although researchers do not yet have all the answers, previous knowledge of other coronaviruses, as well as emerging research about the current strain, may provide clues.
Looking at studies on natural immunity from the coronavirus, experts hypothesize that protective immunity from the vaccines will last at least six to eight months. And if immunity from SARS-CoV-2 ends up being similar to other seasonal coronaviruses, such as "common colds," it is even possible the vaccines could provide protection for up to a year or two before requiring a booster, the experts said.
KEEP READING: More on immune responses, the benefit of "B" Cells, COVID and a seasonal virus, how long until antibodies from vaccination are no longer protective?
Follow the Global Pandemic Science
mRNA Vaccination Boosts Cross-variant Neutralizing Antibodies Elicited by SARS-CoV-2 Infection
Emerging SARS-CoV-2 variants have raised concerns about resistance to neutralizing antibodies elicited by previous infection or vaccination. We examined whether sera from recovered and naïve donors collected prior to, and following immunizations with existing mRNA vaccines, could neutralize the Wuhan-Hu-1 and B.1.351 variants. Pre-vaccination sera from recovered donors neutralized Wuhan-Hu-1 and sporadically neutralized B.1.351, but a single immunization boosted neutralizing titers against all variants and SARS-CoV-1 by up to 1000-fold.
14-Country Joint Statement on the WHO-Convened COVID-19 Origins Study
The Governments of Australia, Canada, Czechia, Denmark, Estonia, Israel, Japan, Latvia, Lithuania, Norway, the Republic of Korea, Slovenia, the United Kingdom, and the United States of America remain steadfast in our commitment to working with the World Health Organization (WHO), international experts who have a vital mission, and the global community to understand the origins of this pandemic in order to improve our collective global health security and response.
Together, we support a transparent and independent analysis and evaluation, free from interference and undue influence, of the origins of the COVID-19 pandemic. In this regard, we join in expressing shared concerns regarding the recent WHO-convened study in China, while at the same time reinforcing the importance of working together toward the development and use of a swift, effective, transparent, science-based, and independent process for international evaluations of such outbreaks of unknown origin in the future.
The mission of the WHO is critical to advancing global health and health security, and we fully support its experts and staff and recognize their tireless work to bring an end to the COVID-19 pandemic, including understanding how the pandemic started and spread. With such an important mandate, it is equally essential that we voice our shared concerns that the international expert study on the source of the SARS-CoV-2 virus was significantly delayed and lacked access to complete, original data and samples.
Scientific missions like these should be able to do their work under conditions that produce independent and objective recommendations and findings. We share these concerns not only for the benefit of learning all we can about the origins of this pandemic, but also to lay a pathway to a timely, transparent, evidence-based process for the next phase of this study as well as for the next health crises.
Pfizer and BioNTech Say Vaccine Prevents Covid-19 in Adolescents
(also see other vaccine news below)
Pfizer and BioNTech said Wednesday that their Covid-19 vaccine prevented symptomatic disease and was well-tolerated in a Phase 3 study of adolescents ages 12 to 15. The companies say they will submit the data to the Food and Drug Administration as an amendment to the vaccine's emergency use authorization, and will also submit the results to other regulators around the world.
Pfizer CEO Albert Bourla said in a press release that the companies hope it will be possible to begin vaccinating adolescents in this group before the beginning of the next school year.
The Phase 3 trial enrolled 2,260 adolescents who were randomly assigned to receive two doses of the vaccine or placebo. The main measure of the vaccine's efficacy was whether a subset of subjects developed antibodies at the same level seen in older adolescents and adults. The antibody levels, expressed as SARS-CoV-2 neutralizing geometric mean titers, were 1,239.5, compared to geometric mean titers of 705.1 in subjects between the ages of 16 and 25 in previous studies. Those levels are considered non-inferior to one another.
But the vaccine also prevented symptomatic Covid-19 infection. There were 18 cases of Covid-19 among patients who received placebo and none in those who received the vaccine, the companies said.
Natalie Dean, a statistician specializing in vaccines at the University of Florida, said that the data on cases of Covid-19 is encouraging. "Considering that wasn't even the primary aim, that's a good amount of data because it's coupled with the other information."
The companies also said that the vaccine was well-tolerated, with symptoms similar in the 12 year-old to 15 year-old age group as among those aged 16 to 25. The vaccine is authorized in the U.S. for people aged 16 and older.
In December, Pfizer and BioNTech released side effect data from 100 adolescents in the 12 to 15 age group as part of the FDA's review of the vaccine. One in five reported fever after their second dose, compared to none in the placebo group. More than a quarter reported having chills, compared to less than one in ten on placebo.
–THE NEWS of COVID-19–
1XXXXXXXX Cases Worldwide (Johns Hopkins CSSE)
A Third National Lockdown Seems Likely in France
as Hospitals are Overwhelmed
More than a year after the government in France ordered its first national lockdown to fight back the Covid-19 pandemic, the authorities now seem to have little choice but to do the same again, as infections rise sharply across the country and hospitals in Paris are overflowing.
President Emmanuel Macron will address the country at 8 p.m. on Wednesday and is expected to announce new restrictions, possibly bringing in a third national lockdown, which he has long tried to avoid.
France on Tuesday reported more than 5,000 people in intensive care units for the first time since last April, with bed shortages in hospitals in the most affected areas becoming acute. And the slow vaccine rollout has not prevented an outburst of infections, as an average of about 37,000 daily new cases have been reported over the past week.
"The outlook is worse than frightening," Jean-Michel Constantin, the head of the intensive care unit at the Pitié-Salpêtrière hospital in Paris, told RMC radio on Monday. "We're already at the level of the second wave and we're quickly getting close to the threshold of the first wave," he said. "April is going to be dreadful."
New restrictions were introduced on the regional level in mid-March in an attempt to stave off a third wave of infections, affecting about a third of the population, including the Paris region. The rules forced businesses that are considered nonessential to close, ordered residents to limit their outdoor activities to places within six miles of their homes and banned travel to or from regions where infections were rising.
But as infections nonetheless stubbornly rose, pressure has been building on Mr. Macron to implement tougher measures. Writing in Le Journal du Dimanche, 41 doctors from the Paris region warned that hospitals may soon become so stretched that they will have to choose which patients to try to save. "All indicators show that the current measures are and will be insufficient to quickly reverse the alarming curve of contaminations," they wrote.
Mr. Macron, in the same newspaper, said that he would "look at the effectiveness of the containment measures in the coming days, and we'll take others if they are necessary."
In late January, Mr. Macron made a calculated gamble of resisting a new national lockdown, hoping that his government could tighten restrictions just enough to fight back a rise in infections.
That strategy seemed to be working until mid-March, when infections rose sharply and the vaccination campaign failed to gather speed, amid the disarray of the rollout of the AstraZeneca vaccine. (New York Times)
The Pfizer-BioNTech Vaccine is Highly Effective in Adolescents
The Pfizer-BioNTech Covid vaccine is extremely effective in adolescents 12 to 15 years old, perhaps even more so than in adults, the companies reported on Wednesday. No infections were found among children who received the vaccine in a recent clinical trial; they produced strong antibody responses and experienced no serious side effects.
The findings, if they hold up, may well speed a return to normalcy for millions of American families. Depending on regulatory approval, vaccinations could begin before the start of the next academic year for middle school and high school students and for elementary school children not long after.
The companies announced the results in a news release that did not include detailed data from the trial, which has not yet been peer-reviewed or published in a scientific journal.
The good news arrives even as the country records an alarming rise in infections and health officials renew calls for Americans to heed precautions and get vaccinated. On Monday, Dr. Rochelle Walensky, director of the Centers for Disease Control and Prevention, said that rising caseloads had left her with a sense of "impending doom." President Biden urged Americans to keep wearing masks, whatever state officials might say.
The researchers recorded 18 cases of coronavirus infection in the placebo group, and none among the children who received the vaccine. Still, the low number of infections makes it difficult to be too specific about the vaccine's efficacy in the population at large, said Angela Rasmussen, a virologist affiliated with Georgetown University.
The adolescents who received the vaccine produced nearly twice the levels of antibodies on average, compared with participants 16 to 25 years of age in an earlier trial of adults. (New York Times)
Refreshed Credibility–
Honest and Vulnerable Leadership from the Head of the CDC
The head of the Centers for Disease Control and Prevention pleaded with Americans to wear masks and stick with Covid-19 mitigation measures, warning of "impending doom" as cases, hospitalizations and deaths begin to rise again. Rochelle Walensky, speaking at a press briefing Monday, fought back tears as she outlined a series of warning signals and said she was frightened about a looming fourth wave of Covid cases.
The seven-day average for new daily Covid-19 cases is now almost at 60,000, up 10% from the prior week. Hospitalizations are also up, to about 4,800 a day from 4,600 a week earlier. Deaths, a lagging indicator, have also started to rise again, she said. "I'm going to reflect on the recurring feeling I have of impending doom. We have so much to look forward to, so much promise and potential of where we are and so much reason for hope, but right now I'm scared," she said. (Bloomberg News)
More News from Pfizer-BioNTech
The coronavirus vaccines made by Moderna and Pfizer-BioNTech are proving highly effective at preventing symptomatic and asymptomatic infections under real-world conditions, federal health researchers reported on Monday. Consistent with clinical trial data, a two-dose regimen prevented 90 percent of infections by two weeks after the second shot. One dose prevented 80 percent of infections by two weeks after vaccination.
The news arrives even as the nation rapidly broadens eligibility for vaccines, and the average number of daily shots continues to rise. The seven-day average of vaccines administered hit 2.76 million on Monday, an increase over the pace the previous week, according to the Centers for Disease Control and Prevention. (The New York Times)
The WHO Wuhan Origins Study Questioned by 14 Countries and
the WHO Director General
The head of the World Health Organization has called for further investigation into the origins of the coronavirus pandemic after the report on its mission to Wuhan left important questions unanswered. "As far as WHO is concerned, all hypotheses remain on the table," said Tedros Adhanom Ghebreyesus, director-general of the WHO.
The remarks amounted to a rebuke of China, which has sought to shield international experts from examining its early response to the outbreak in Wuhan and play down the country's role in the spread of the virus worldwide. Tedros was joined by 14 countries, including the US and the UK, that expressed "shared concerns" over the WHO study in a joint statement issued on Tuesday. (Financial Times)
The Wuhan Whitewash
A WHO report on Covid's origin echoes Chinese propaganda. The World Health Organization on Tuesday finally released its report on the origins of the coronavirus, and the result wasn't worth the wait. The document is best understood as a whitewash heavily influenced by the Chinese Communist Party and Westerners with conflicts of interest.
The report—based primarily on an international team's visit this year to the city of Wuhan, where Covid-19 was first detected—has little new information. But the team analyzes four origin scenarios.
The report says the most likely origin was a transfer to humans through bats with an intermediary host. The second most probable, according to the report, is that bats directly transmitted Covid-19 to humans. The report also takes too seriously a third theory, pushed by Beijing, that the virus arrived in China in frozen food, which the WHO claims is "possible" and merits more study.
Most telling is that the team concludes it is "extremely unlikely" that the virus leaked from a lab such as the Wuhan Institute of Virology (WIV). The report simply asserts that WIV facilities "were well-managed, with a staff health monitoring programme." The report suggests "regular administrative and internal review of high-level biosafety laboratories worldwide" and following up on new evidence.
Yet enough already is known about the WIV to suggest this lacks credibility. In 2018 U.S. officials warned in diplomatic cables about safety and management issues at the WIV that could lead to a pandemic. This is especially troubling because the WIV conducted "gain of function" research on coronaviruses that theoretically can enable them to infect a new species. (Wall Street Journal)
German Efficiency a Questionable Stereotype
Germans have been grumbling about the slow pace of inoculations for weeks now: so far, only 11 per cent of the population have received at least one dose, compared with 45 per cent in the UK, 29 per cent in the US and 60 per cent in Israel, according to latest Our World in Data figures. But in recent days the frustration has grown into something worse: alarm at the increasingly chaotic feel of government policy and a creeping loss of confidence in Germany's institutions. "Germans long believed they lived in a well-governed country, one that was better run than most other states in Europe," says Alexander Graf Lambsdorff, a senior MP for the liberal Free Democrats. "Both assumptions have turned out to be wrong." (Financial Times)
Worldwide Vaccinations per 100 People: As of MARCH 31, 2021
–UAE and Uruguay Lead the World–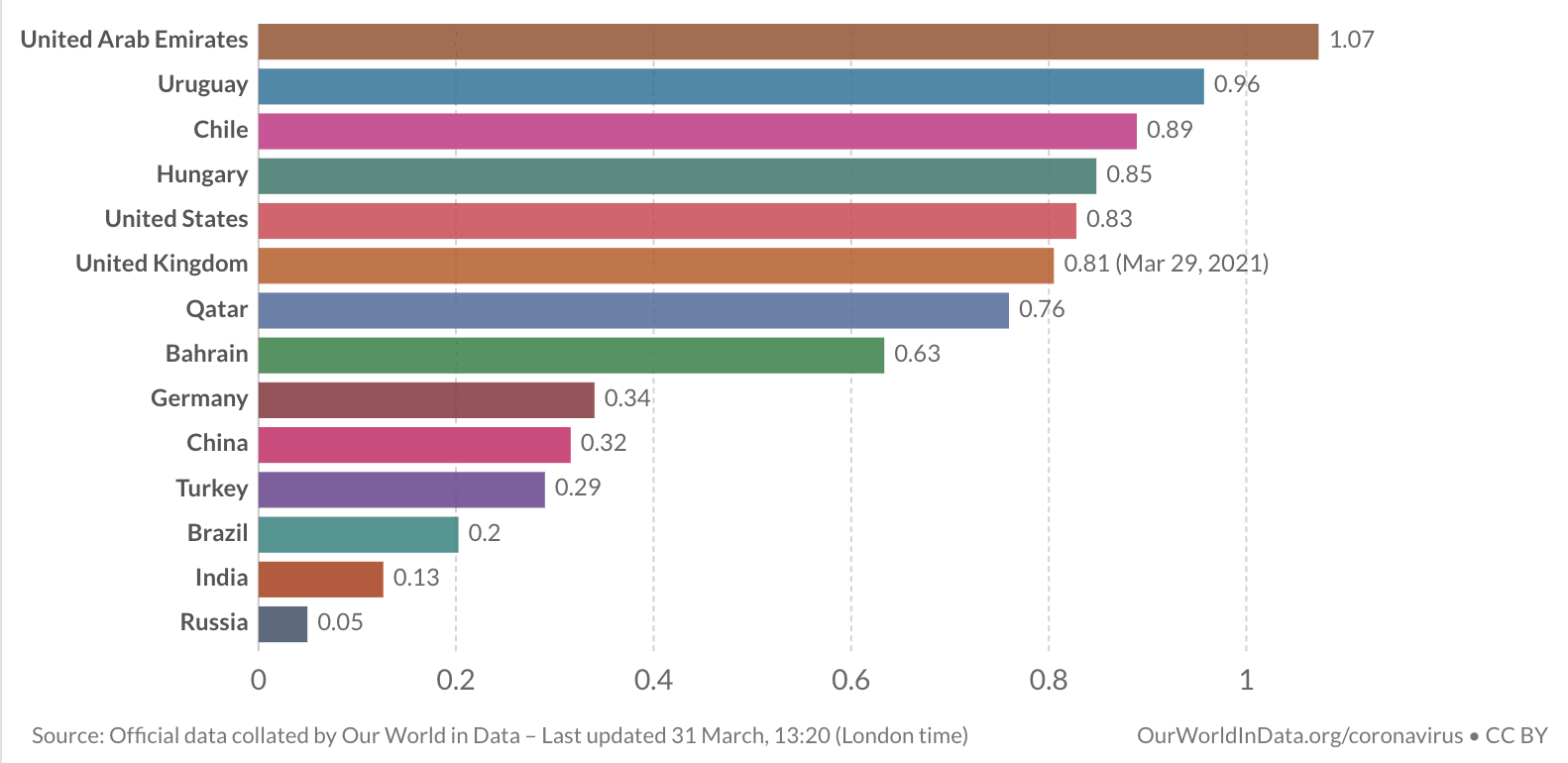 –FROM JOHNS HOPKINS CSSE–
From Johns Hopkins

CSSE,

the

Infection Rate World Graphic
The Cultures of Dignity Resources for Supporting
Social-Emotional Wellness
From Cultures of Dignity

,

For the Social-Emotional Tiny Guides from Rosalind Wiseman and Charlie Kuhn– a gift to our AAIE community– resources with no fee but plenty of insight.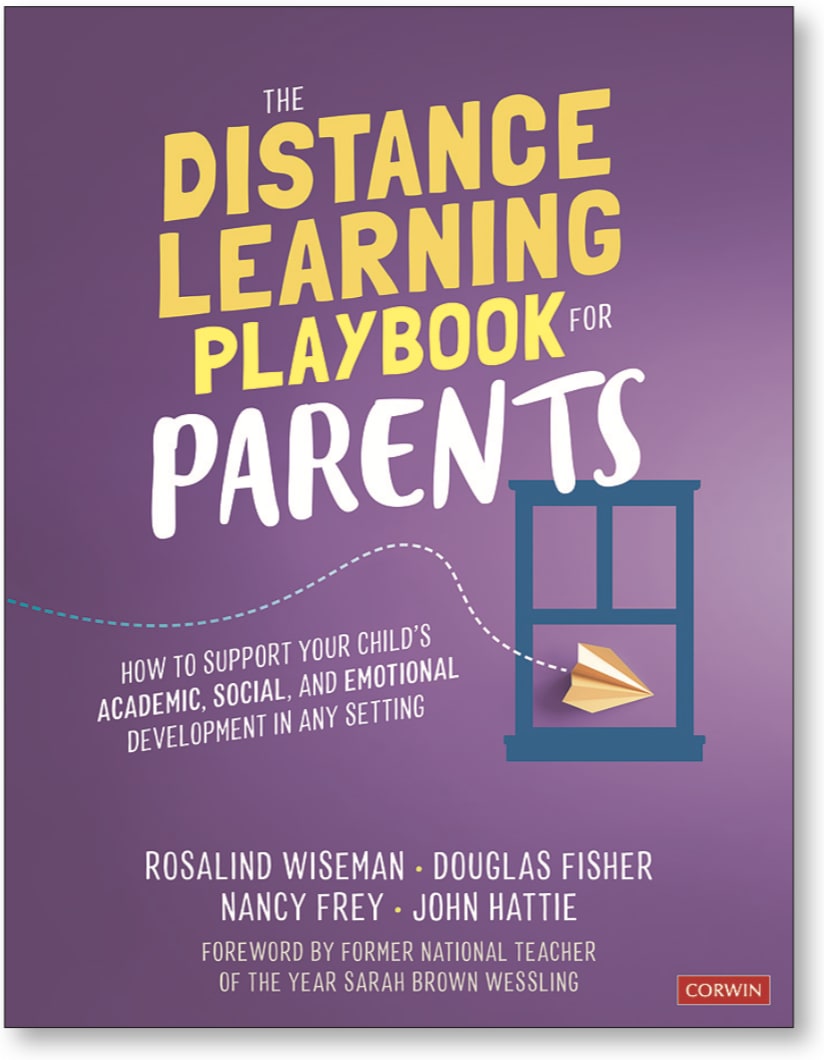 Rosalind Wiseman's newest book:

"Distance Learning Playbook for Parents–How to Support Your Child′s Academic, Social, and Emotional Development in Any Setting
A Final Note: The AAIE COVID-19 Briefing is provided to support your leadership for the school community you serve. We encourage you to use these resources in any way, shape or form that helps you, your communications and toward furthering close relationships across your community. – The AAIE Board