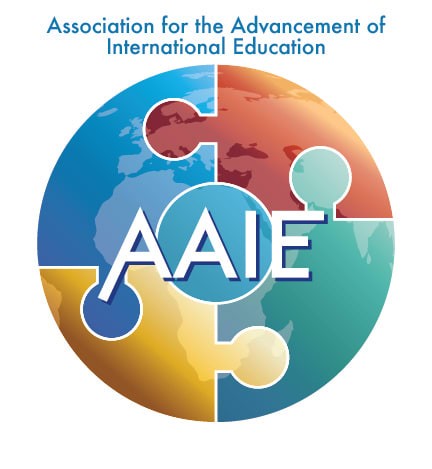 –Wednesday–
AAIE's COVID-19
BRIEFING #88
July 22, 2020
Highlights
15,033,861 Cases World-wide

–

(Johns Hopkins CSSE)

Tomorrow's

CONVERSATION

: A "Q and A" with Tom Shearer, Director, Office of

Overseas Schools, Department of State

The elegance of the ISPrague reopening plan

Reports of vaccine success

In Defense of Our Teachers– the need for a safety plan

Latest on COVID-19 immunity

ICU's and success of therapeutics
See the International School of Prague's Reopening Ploan
News of Vaccine Success
–THE NEWS of COVID-19–
15,033,861 Cases Worldwide (Johns Hopkins CSSE)
–The STATS–
TOTAL GLOBAL CASES:
Johns Hopkins
15,033,861
WHO–14,765,256
GLOBAL DEATHS (WHO):
Today–612 054
Two Days Ago–603,691
One Month Ago–
456,973
EVOLUTION OF-GLOBAL CASES (WHO):
Today–
14,765,256
Two Days Ago–
14,348,858
One Week Ago–
13,378,853
One Month Ago–
8,860,331
NEW CASES (WHO):
Today–202,726
Two Days Ago–229,780
One Week Ago–
226,181
One Month Ago–
152,323
"Overall mortality of Covid-19 patients treated in ICUs had fallen to just under 42% at the end of May from almost 60% in March. That's according to the first systematic analysis of two dozen studies involving more than 10,000 patients in Asia, Europe and North America."
Over 15,000,000 Infections Worldwide
Vaccine News– Best to Curb Your Enthusiasm
A coronavirus vaccine could be available this year, Oxford University researchers said yesterday after a "milestone" clinical trial produced encouraging results. The vaccine stimulated "robust immune responses" and there were no serious side-effects in a phase-one trial involving about 1,100 healthy volunteers. The subjects displayed sufficient levels of neutralizing antibodies, thought to be critical in protecting against viral infection, to give researchers grounds for optimism. A second important aspect of the immune system, T-cells, were also mobilized, according to a study in The Lancet. The question remains as to how well the studies have been controlled vs. the hurry-up fashion of the trials. (Times of London, The Lancet)
Trials of Chinese Vaccine
Begin in Brazil
Brazil will begin advanced clinical testing of a Chinese-made vaccine against the new coronavirus Tuesday, issuing the first doses to around 900 volunteers, officials said. The coronavirus vaccine, developed by private Chinese pharmaceutical firm Sinovac, is the third in the world to enter Phase 3 trials, or large-scale testing on humans -- the last step before regulatory approval. It will be administered to doctors and other health workers who volunteer for the program across six states in Brazil, one of the countries hit hardest by the pandemic. (AFP/Yahoo! News)
A Multiple Sclerosis Therapeutic Used with Success for Covid-19
An initial trial showing that an immunosuppressant drug can significantly increase the likelihood of recovery among patients hospitalized by Covid-19 sent the share price of biotech company Synairgen soaring on Monday. In a study involving 101 patients from nine UK hospitals, those who were given interferon beta — which is commonly used to treat multiple sclerosis and thyroid dysfunction — were more than twice as likely to recover and were 79 per cent less likely to develop a more severe version of the disease. Their breathlessness was also "markedly reduced", the company said. The results of the study have not yet been peer reviewed or publicly published but other studies have indicated that beta interferon can inhibit Sars-Cov-2 reproduction in human cells and mice, and may protect against disease. Interferons are produced by the body as part of the immune response. (The Financial Times)
Two Doses Better than One and the Complications that Go With It
When it comes to protecting the world from the coronavirus, two doses of a vaccine may be better than one. But doubling the number of jabs each person needs could complicate efforts to immunize billions of people. The latest results from front-runners in the sprint to come up with a vaccine, including the University of Oxford-AstraZeneca partnership and Moderna Inc., highlight that prospect. Both efforts are conducting final-stage testing with two doses. Producing vaccines and deploying them to the world's population in the midst of a pandemic would be a massive challenge even if researchers are able to deliver one-dose inoculations. A need for two would make manufacturing and logistics even more complex. Those challenges would get even tougher if -- as some experts think is possible -- a vaccine's efficacy wanes over time and repeat doses are needed, potentially every year. (Bloomberg News)
More on Covid-19 Mutations
A new mutation of Covid-19 is now the most dominant strand of the virus globally and forming clusters quicker in the UK than the original virus from Wuhan, an expert has warned. Professor Nick Loman of the University of Birmingham, who is part of the Covid-19 Genomics Consortium, said the mutation, known as D614G, has an observable impact on cases in humans. While it is not thought the new form of the virus causes a greater risk of death, or lengthier hospital stays, it is helping outbreaks spread more rapidly across the world. The findings come after scientists analyzed more than 40,000 genomes in the UK and found D614G mainly increases transmissibility in human cases, according to Professor Loman. (The Daily Telegraph)
Epicenter USA
The United States on Tuesday recorded more than 1,000 daily deaths from the coronavirus for the first time since May, another grim sign the country is struggling to contain the pandemic six months after it emerged in the U.S. The daily death toll from Covid-19 had been falling steadily for months after peaking at over 2,000 in mid-April, but deaths began trending upward again earlier this month as the virus stormed across the South and Southwest. There were 1,029 new deaths reported on Tuesday, according to the Covid Tracking Project. Though the daily death toll fluctuates, and numbers declined over the weekend when reporting typically lags, states last week were regularly recording over 900 new deaths per day. (Politico)
ICU Treatment Success Increases
Fewer Covid-19 patients are dying in intensive-care units, researchers found, indicating that hospitals are getting better at treating severe forms of the pandemic disease. Overall mortality of Covid-19 patients treated in ICUs had fallen to just under 42% at the end of May from almost 60% in March. That's according to the first systematic analysis of two dozen studies involving more than 10,000 patients in Asia, Europe and North America. (via Bloomberg News)
Grim Warnings from Iran
Iran's President Hassan Rouhani warned the coronavirus pandemic will worsen in the coming months as the country's fatality count has continued rising. "Our scientific predictions estimate more hospitalizations in the coming months compared to the previous months," said Mr Rouhani on Wednesday in the weekly cabinet session. "We must get medically ready as our estimates show the burden of this illness will get heavier." He urged Iranians to change their lifestyle and hold off on mourning or wedding ceremonies for now should they want to overcome the Covid-19 pandemic in the country. (via Twitter/Financial Times)
Covid-19 With Us for a Long Time?
Humanity will be living with the coronavirus for "many years," says health charity chief
"Things will not be done by Christmas," Jeremy Farrar, director of the Wellcome Trust, a large biomedical health charity, and a member of the government's Scientific Advisory Group for Emergencies, told MPs today, speaking about the UK's coronavirus pandemic. "This infection is not going away, it's now a human endemic infection," he said. Even if we had a vaccine or very good treatments, "humanity will still be living with this virus for very many, many years… decades to come," he said. Farrar's comments come after UK prime minister Boris Johnson announced further easing of restrictions in England last week and said he hoped for a "significant return to normality" by Christmas. Farrar was giving evidence to the Commons Health and Social Care Select Committee as part of an on-going inquiry into the government's handling of the coronavirus pandemic.

India's Infections Continue to Increase
Daily cases of the coronavirus disease (Covid-19) surpassed the 40,000 mark for the first time since the outbreak on Sunday, taking the national tally of infections past 1.1 million, with the latest 100,000 cases being reported in three days. India reported 40,118 new cases and 675 deaths on Sunday, taking the total number of cases to 1,116,597, and deaths to 27,487. While the spread of the virus, Sars-CoV-2, which causes Covid-19, is beginning to show signs of plateauing in some urban epicenters of the contagion such as Delhi, other regions such as Andhra Pradesh, Karnataka and Bihar have started showing spikes in daily new cases.
Nearly half the new cases came from three states, Maharashtra (9,518), Tamil Nadu (4,979) and Andhra Pradesh (5,041) – all record single-day highs. Several states and UTs such as Uttar Pradesh (2,211 new cases), West Bengal (2,278), Bihar (1,412), Rajasthan (934) and Jammu and Kashmir (701) reported record single-day case spikes on Sunday. Delhi reported 1,211 new cases, Karnataka 4,120 and Telangana 1,296, according to respective state bulletins. In the past week, until July 19, India recorded more than 34,000 new cases a day on average, compared to 26,000 a week before — a statistic that highlights the rate of cases growing in the country. The doubling rate of cases — the number of days it takes for infections to double — is currently 20.2 days. (Hindustan Times)
–For Infection Charts, See Below
–Tomorrow's CONVERSATION– (summer schedule)
Be with us on July 23–8:00AM EDT
Our Global Leadership Community- Together
Twenty-One Weeks Running
A Weekly CONVERSATION between School Heads and Senior Leaders #21
Taking a Global View
"Q and A" session with Tom Shearer, Director of the
Office of Overseas Schools
With thanks to Will Richardson who has facilitated our Thursday CONVERSATIONS since the very beginning.
The International School of Prague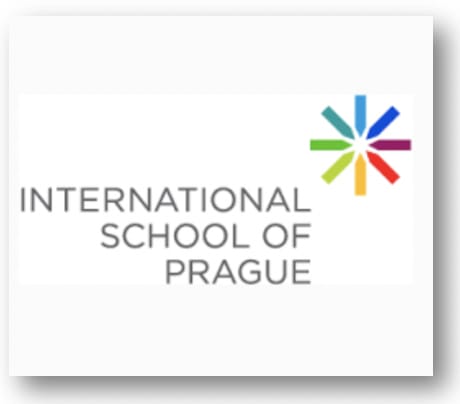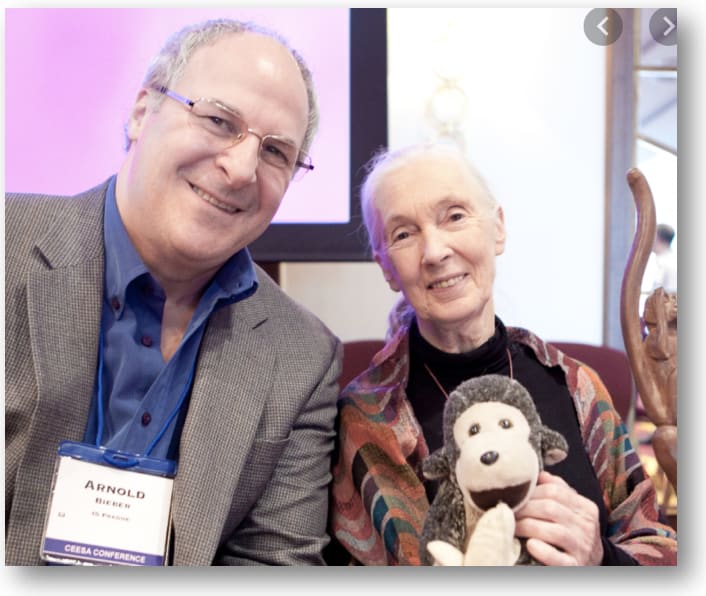 Dr. Arnie Bieber with
Dr. Jane Goodall
Three Guiding Principles for Reopening
Learning: ensure highest quality of learning.
Well-being: ensure social, emotional, physical and cognitive wellbeing.
Belonging: ensure our sense of community.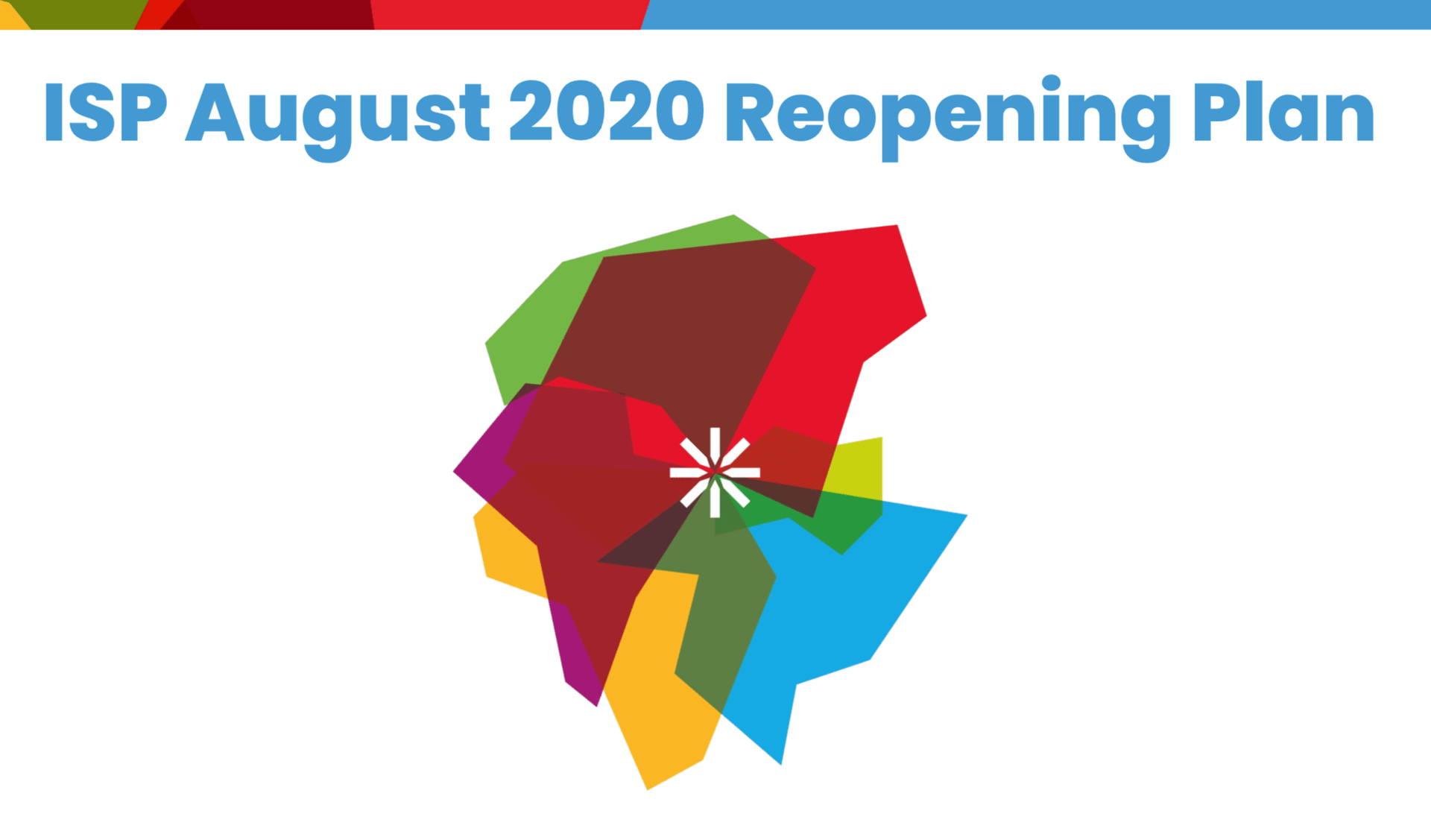 Editor's Note: The elegance of the ISP plan is its simplicity. Communicating with visual graphics and icons, the ISP plan is a fine example of how the context of the Czech Republic drives their plan. The Czech Covid-19 experience is more positive than most places in the world. Take special note of ISP's early childhood decisions.
"So far, things are looking very good in Prague and the Czech Republic, with very few cases, so we are hopeful that we will "fully" be reopening with a variety of precautions in place."
–Dr. Arnie Bieber
From the ISP Reopening Plan INTRODUCTION
"Given how well the Czech Republic has responded to COVID-19, we have confidence that with thorough, common sense health and safety measures, ISP will fully reopen in August.
"As long as the pandemic remains a threat, we must prepare for continuity despite any government restrictions that may be imposed on us. The following pages provide further details on how we would respond to three potential scenarios."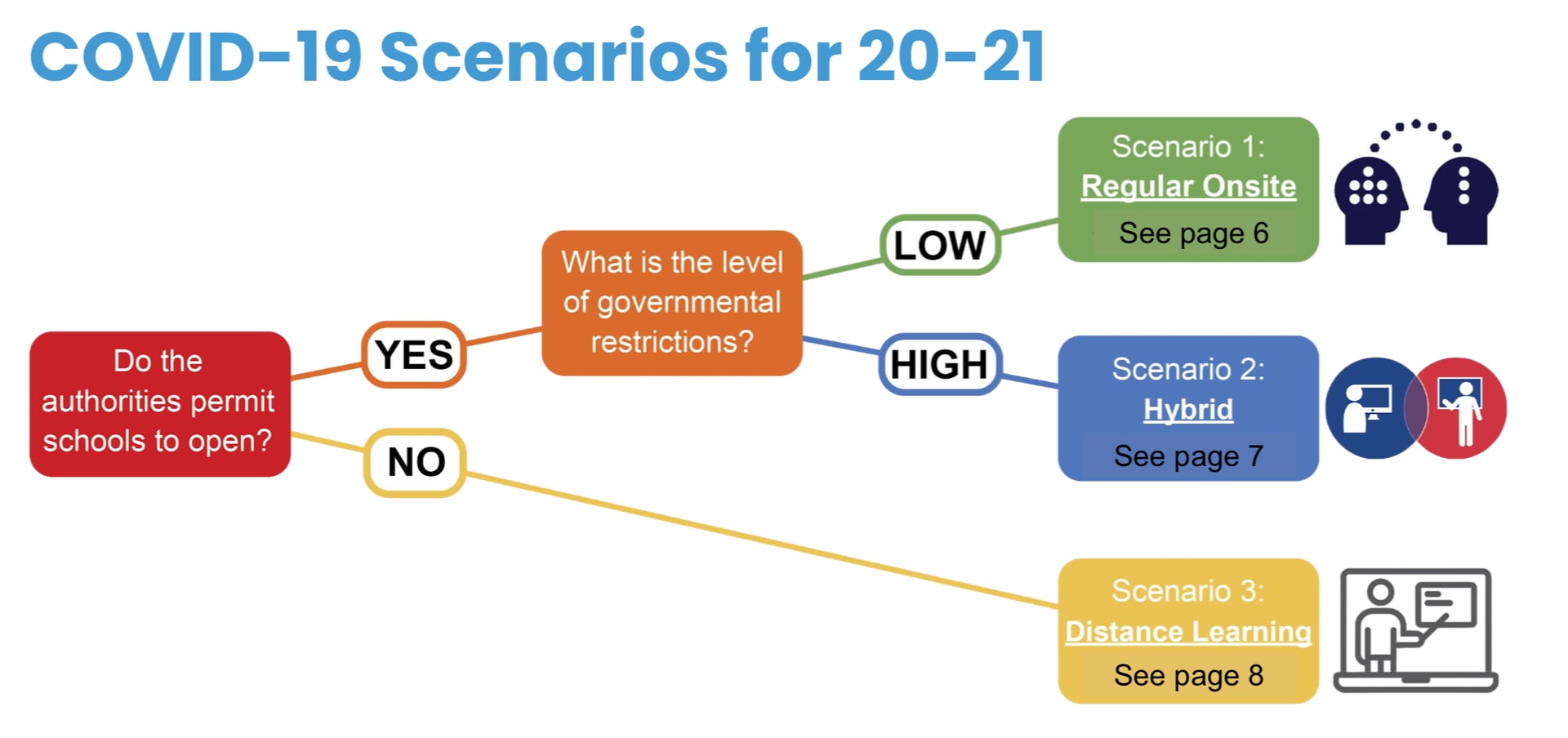 To ensure that learning continues at the highest level, ISP is prepared to move with agility between Scenarios 1, 2 and 3 as necessary.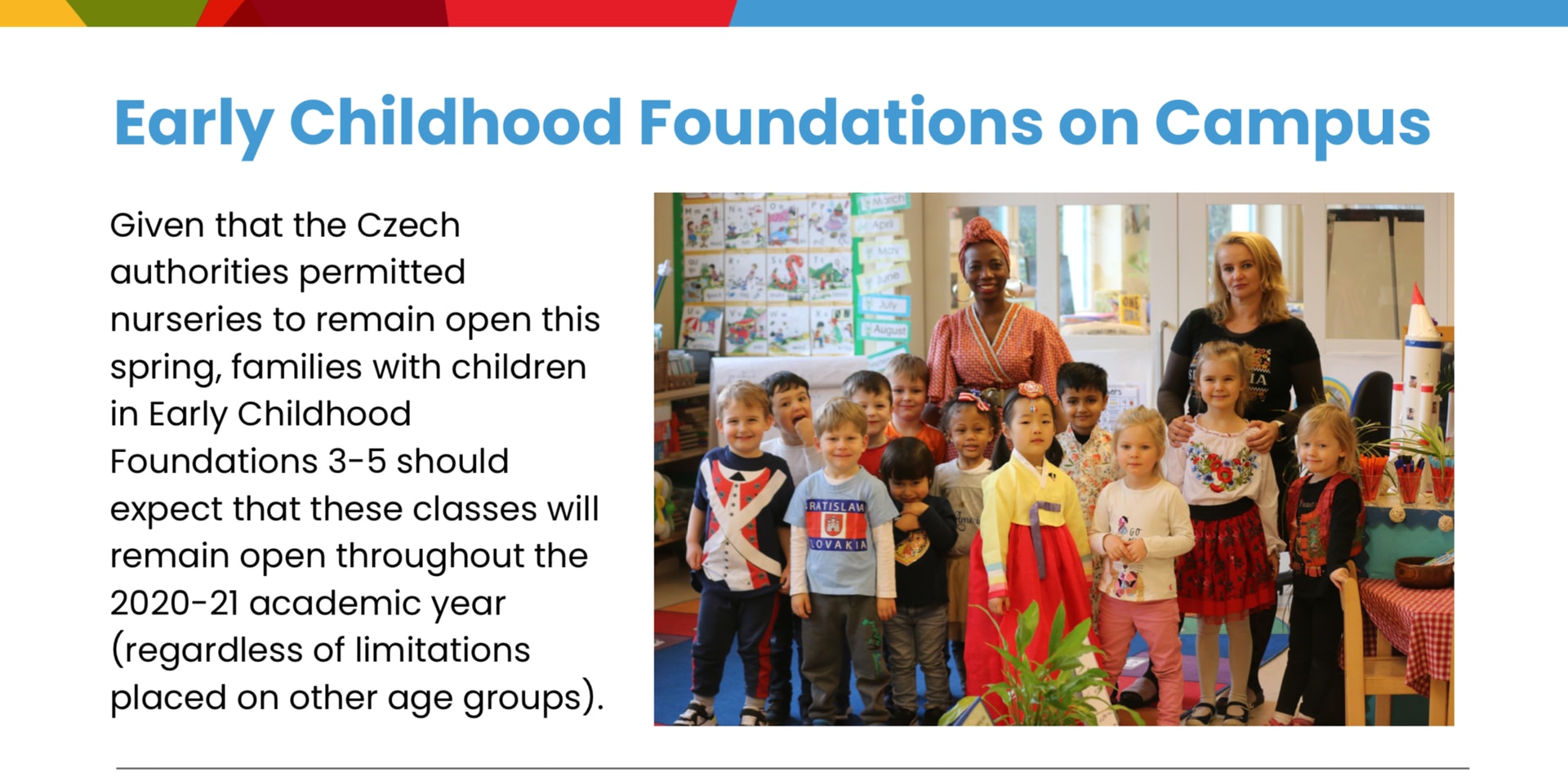 A crystal clear decision on the early childhood foundations program
Inside the Four Vaccine Front-Runners
(From Nature Briefing)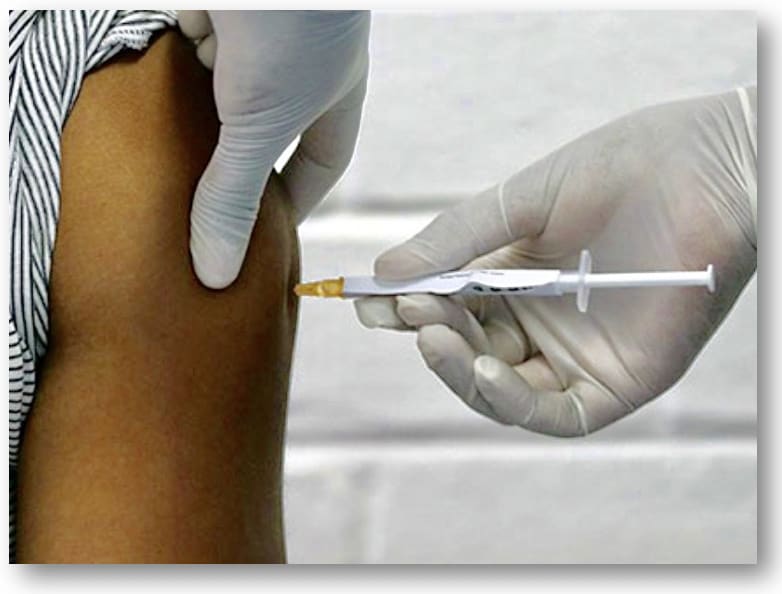 "All four vaccine-makers said that their vaccines elicited some kind of immune response in people, broadly similar to that seen in recovered patients, without serious side effects. Scientists caution against picking a favorite, yet."
–(Nature Briefing)
A flood of data from the first human coronavirus-vaccine trials have revealed four promising candidates. All work by exposing the immune system to the virus's spike protein, in hopes of provoking a reaction against a real infection in the future. (see COVID-19 NEWS above)
A 'viral vector' vaccine from the University of Oxford and AstraZeneca in the United Kingdom. It harnesses a genetically modified adenovirus that causes colds in chimpanzees that expresses the coronavirus spike protein.

A similar approach from CanSino Biologics in China, which uses a modified human adenovirus instead.

An RNA-based vaccine from Pfizer and German company BioNTech. It relies on messenger RNA that synthesizes a crucial part of the coronavirus called the receptor-binding domain.

Another RNA vaccine from US company Moderna in collaboration with the US National Institute of Allergy and Infectious Disease.
All four vaccine-makers said that their vaccines elicited some kind of immune response in people, broadly similar to that seen in recovered patients, without serious side effects. Scientists caution against picking a favorite, yet. "The data are so early and so preliminary, one thing to avoid is saying one is better at this stage because we just don't know," says immunologist Rafi Ahmed. Next: the completion of phase III trials. These will reveal whether a vaccine triggers an immune response that protects against COVID-19 — a process that is not yet well understood.
They Were the Most Depressing Headlines I'd Read All Year
(From the Atlantic, July 20, 2020 )
How Long Does COVID-19
Immunity Last?
"They were the most depressing headlines I'd read all year. And that's saying a lot.
"Immunity to COVID-19 Could Be Lost in Months," The Guardian declared last week, drawing on a new study from the United Kingdom. Forbes grimly accelerated the timeline: "Study: Immunity to Coronavirus May Fade Away Within Weeks." And the San Francisco Chronicle took things to a truly dark place: "With Coronavirus Antibodies Fading Fast, Vaccine Hopes Fade, Too."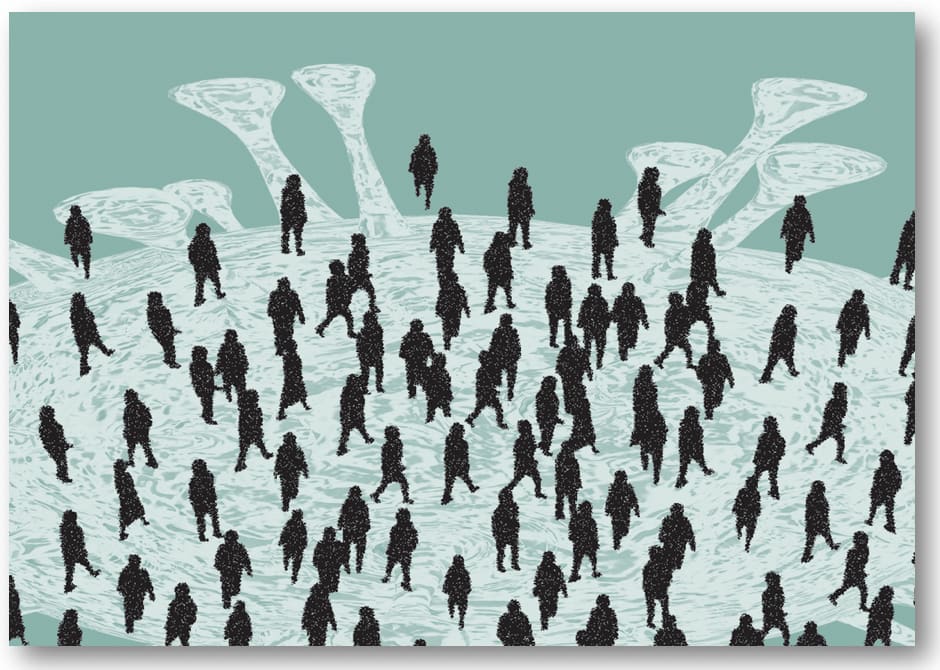 –In Defense of Our Teachers–
When it comes to the daunting question of reopening schools,
educators deserve a plan, not a trap. (thanks to Bob Hetzel)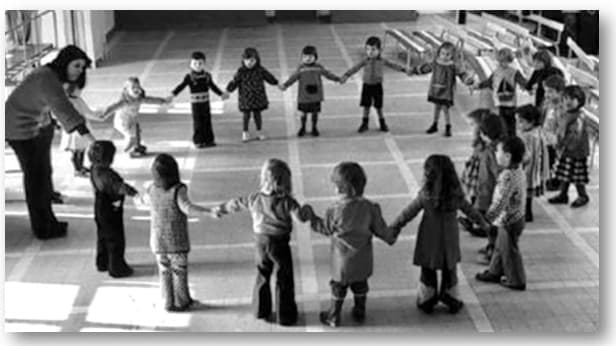 ...a personal account
"Every kid should be so lucky to have that favorite teacher, the one who changes your life for the better. My mother helped generations of children learn how to learn, and, like most other teachers, exhibited a selfless concern for others. Though I was never her student, she will forever be my favorite teacher.
"Every teacher has a "plan." Don't they deserve one too? My mother had to come up with three separate lesson plans every single day (public speaking, AP English, and English 10), because that's what teachers do: They provide you with the necessary tools to survive. Who is providing them with a set of their own? Teachers are caught in a trap, set by indecisive and conflicting sectors of failed leadership that have never been in their position and can't possibly relate to the unique challenges they face." (From Atlantic, July 21, 2020)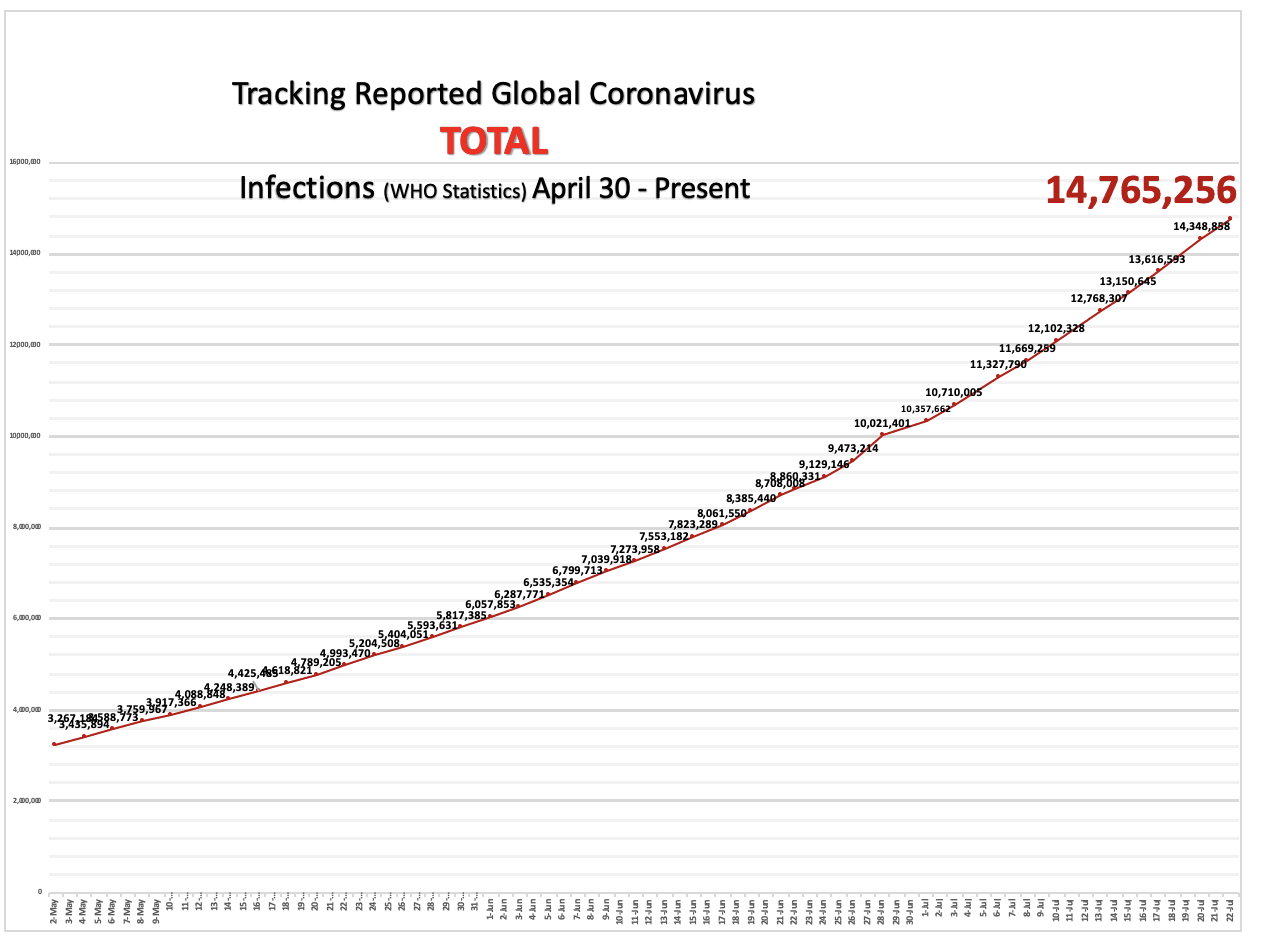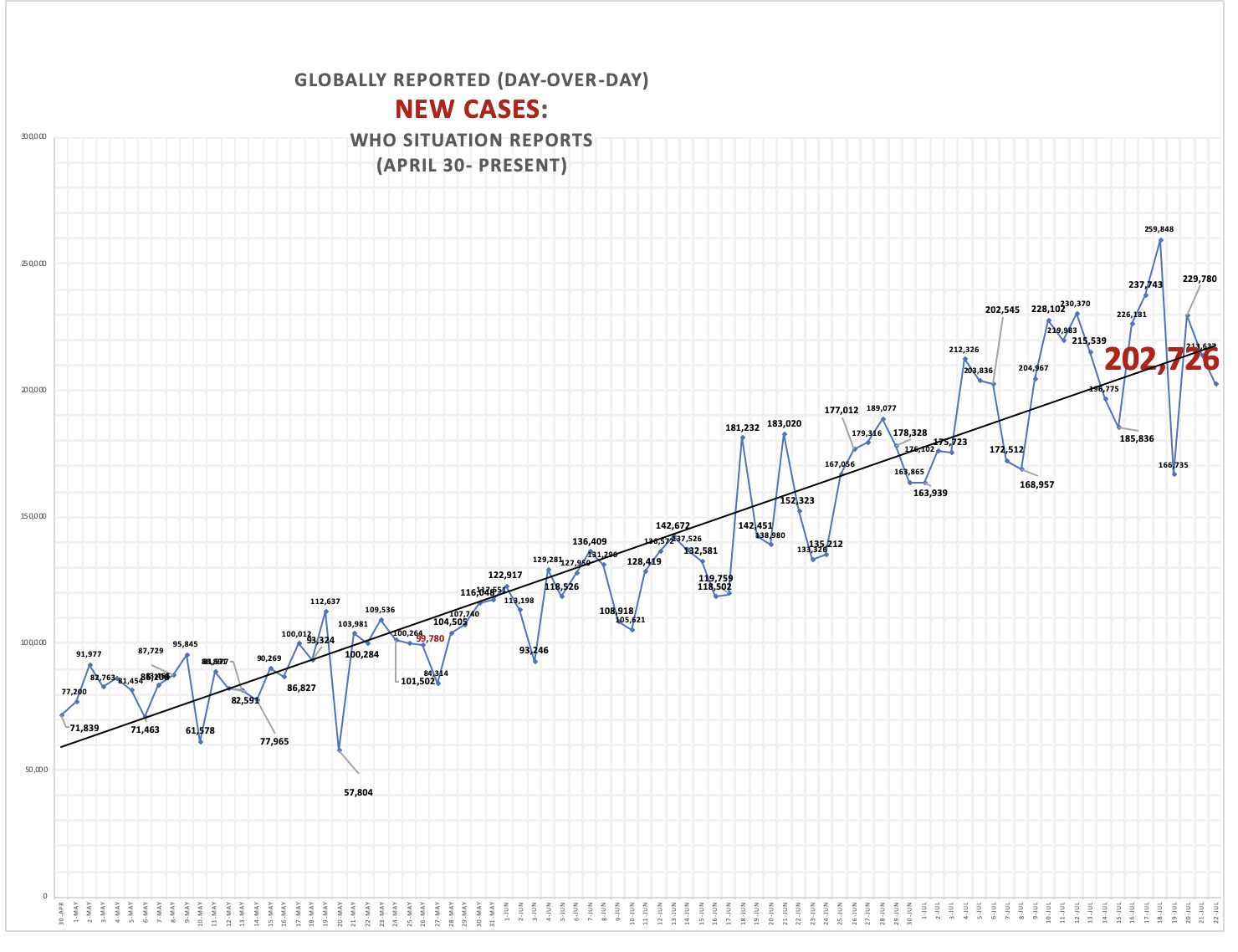 –FROM THE WHO and JOHNS HOPKINS CSSE–
From the WHO

, the Situation Report for July 22

,

2020
From the WHO

, The European Region Dashboard
From Cultures of Dignity

,

For the Social-Emotional Tiny Guides from Rosalind Wiseman and Charlie Kuhn– a gift to our AAIE community– resources with no fee but plenty of insight.



A Final Note: The AAIE COVID-19 Briefing is provided to support your leadership for the school community you serve. We encourage you to use these resources in any way, shape or form that helps you, your communications and toward furthering close relationships across your community. – The AAIE Board