ASSOCIATION for the ADVANCEMENT of INTERNATIONAL EDUCATION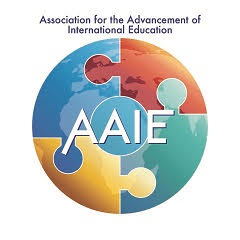 OUR MISSION
A global community that connects diverse people, ideas and resources, AAIE helps international educators lead with vision, wisdom, courage and integrity.
F3
Friday's Five Ideas for the Future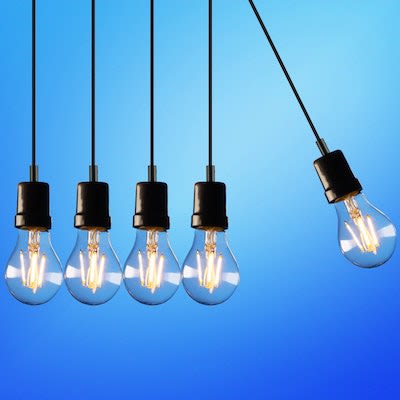 Leading in Uncertain Times
October 8, 2021
Welcome to this week's Friday Five (F3). This week we look at empathy, and while empathy is not a new skill, it has become a critical one for today's leaders. From problems concentrating, finishing tasks and sleeping to increased stress, anxiety and emotional exhaustion - there is no denying that this is a hard time for both leaders and their teams. As we go through tough times and struggle with burnout, empathy can be a powerful antidote and contribute to positive experiences. Leaders do not have to be experts in mental health in order to demonstrate they care and are paying attention. It's enough to check in, ask questions and take cues from their staff about how much they want to share. If you are able to take that understanding of someone else's situation and turn it into compassion and action, you will be creating positive relationships that will lead to happy productive teams and ultimately drive results.
We will continue to send the weekly F3 Newsletter and will also extend the conversation on our LinkedIn Page. Please join us and share articles and ideas with us as we learn from each other globally.
Your Board of Trustees and Laura
WORTH A CONVERSATION
"Be brave enough to start a conversation that matters."
- Margaret Wheatley
OUR WEEKLY GLOBAL LEADERSHIP CONVERSATION
Thursdays at 8:00AM EDT with Will Richardson
Our international school leadership CONVERSATIONS are the place where we take on the dilemmas of leading our school community through a global pandemic. ALL SENIOR LEADERS ARE INVITED - We need all voices and more perspectives as we take on the too many dilemmas together.
Next session October 14, 2021 at 8:00AM EDT
LATIN AMERICA HEAD OF SCHOOL CONVERSATION
Thursdays at 10:00AM EDT with Sonia Keller, Michael Adams and Dereck Rhoads facilitated by Homa Tavangar or Will Richardson
The unique leadership context of Latin America provides the context for crisis leadership and school sustainability CONVERSATIONS.
Next session October 14, 2021 at 10:00AM EDT
WORTH A THOUGHT
"People say you only live once. I say, no, you only die once - you live every day,"
- Robin Roberts
Now on to Friday's Five...
8 Tips for Conducting an Excellent Remote Interview
Remote interviewing is here to stay, as the pandemic and its evolving offshoot, the Great Resignation, continue to reshape the modern workplace. Today's job hunters aren't just looking to boost their salaries. They're also seeking flexibility, well-being, and a workplace culture that aligns with their own values and sensibilities. Interviews that delve into these topics can give both parties valuable information about whether a prospective employee is likely to feel fulfilled and engaged at a particular organization. As author Rae Ringel explains in this Harvard Business Review article, we can absolutely have these conversations "face to face," even when we're not in the same physical room. Ringel presents eight tips for employers seeking to master the medium in order to identify top talent from a distance.
Empathy is The Most Important Leadership Skill According to Research
You always knew demonstrating empathy is positive for people, but new research demonstrates its importance for everything from innovation to retention. Empathy has always been a critical skill for leaders, but it is taking on a new level of meaning and priority. Far from a soft approach it can drive significant business results. In this Forbes article, author Tracy Brower describes how great leadership requires a fine mix of all kinds of skills to create the conditions for engagement, happiness and performance, and empathy tops the list of what leaders must get right.
How to Get Employees to (Actually) Participate in Well-Being Programs
New research from Gartner reveals that although 87% of employees have access to mental and emotional well-being offerings, only 23% of employees use them. In this Harvard Business Review article, author Carolina Valencia suggests three strategies to boost employee participation in these programs and maximize their investment in employee well-being: 1) Increase employee understanding of well-being needs and offerings, 2) Reduce well-being stigma and apathy, and 3) Reduce the time and effort needed to participate in well-being programs.
Hold Yourself Accountable
Holding our teammates accountable is almost never easy, even for the best leaders and the most healthy organizations. In this Patrick Lencioni's The Table Group Podcast, Pat, Cody and Tracy discuss how to hold yourself accountable for holding others accountable. If you are a leader, even though it is often uncomfortable you need to be able to tell someone something hard that will benefit them and the team.
GMA's anchor Robin Roberts' Lessons in Storytelling, Leadership and Purpose
For the past 16 years, Robin Roberts has served as co-anchor of Good Morning America. It is a career move that's undoubtedly transformed her life. Although Roberts has been a leader in her own right, leading GMA and Rock'n Robin Productions has given her a valuable framework for how she views true leadership. In this Fast Company article by KC Ifeanyi, Roberts discusses what you need to be a good leader -- including the the 3 Cs, and an E.
WORTH A READ
"Many people, myself among them, feel better at the mere sight of a book."
- Jane Smiley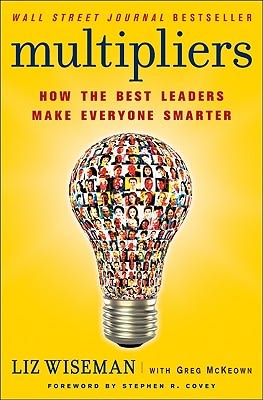 Multipliers: How the Best Leaders Make Everyone Smarter
by Liz Wiseman, Greg McKeown
Are you a genius or a genius maker? We've all had experience with two dramatically different types of leaders. The first type drain intelligence, energy, and capability from the ones around them and always need to be the smartest ones in the room. On the other side of the spectrum are leaders who use their intelligence to amplify the smarts and capabilities of the people around them. When these leaders walk into a room, lightbulbs go off over people's heads, ideas flow, and problems get solved. These are the leaders who inspire employees to stretch themselves to deliver results that surpass expectations. These are the Multipliers. And the world needs more of them, especially now, when leaders are expected to do more with less.
Just as we are sensitive to the challenges of the coronavirus concerns - F3 will only focus on leadership learning and we'll ensure you receive our every-other-day coronavirus update as a separate publication.
To sign up for this newsletter
Please opt-in so that we remain in touch with the future and each other.
Contact Us
Mailing Address: AAIE PO Box 3496 Princeton, NJ 08543-3496
Physical Address: AAIE 15 Roszel Road Princeton NJ 08540

Phone: +1 609-716-7441
or +1 609-452-0990
Cell: +1 970-488-9416
www.aaie.org
© 2021 AAIE
If you received this email in error, you may unsubscribe from this list.