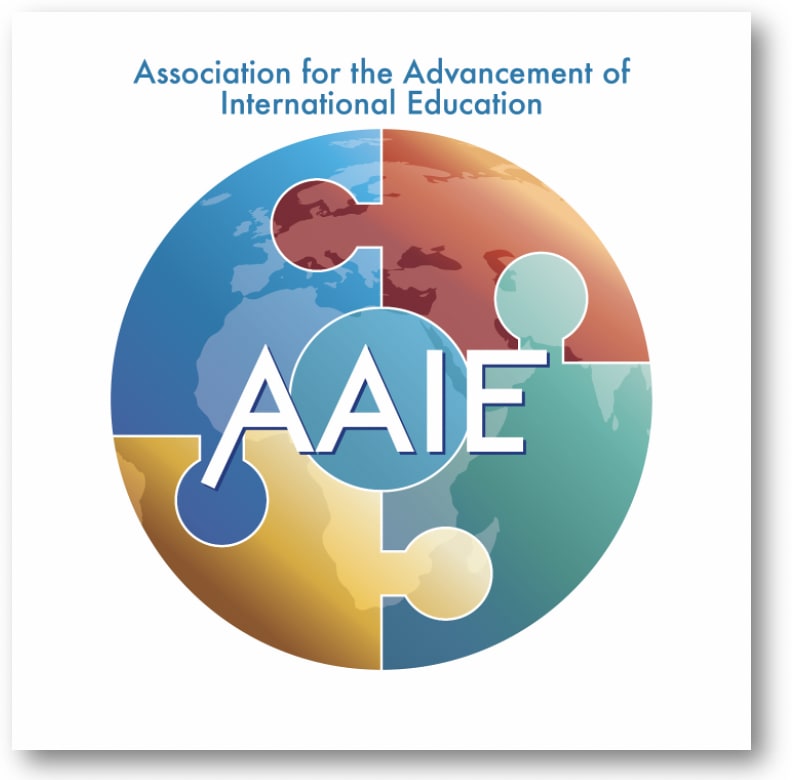 –FRIDAY–
AAIE's COVID-19 BRIEFING #184
Data and Ideas to Support Your Crisis Leadership
March 12, 2021
The AAIE Global Leadership CONVERSATION:
April 11-16, 2021
Each School, One Ticket, Everyone Joins In
"Humans of AAIE"
"The Things We Will Leave Behind": Stories of fear and everyday uncertainty
"The Things We Will Not Let Go": Stories of learning, hope, and community
"The Things We Will Carry Into Tomorrow": Stories of reflection and reinventio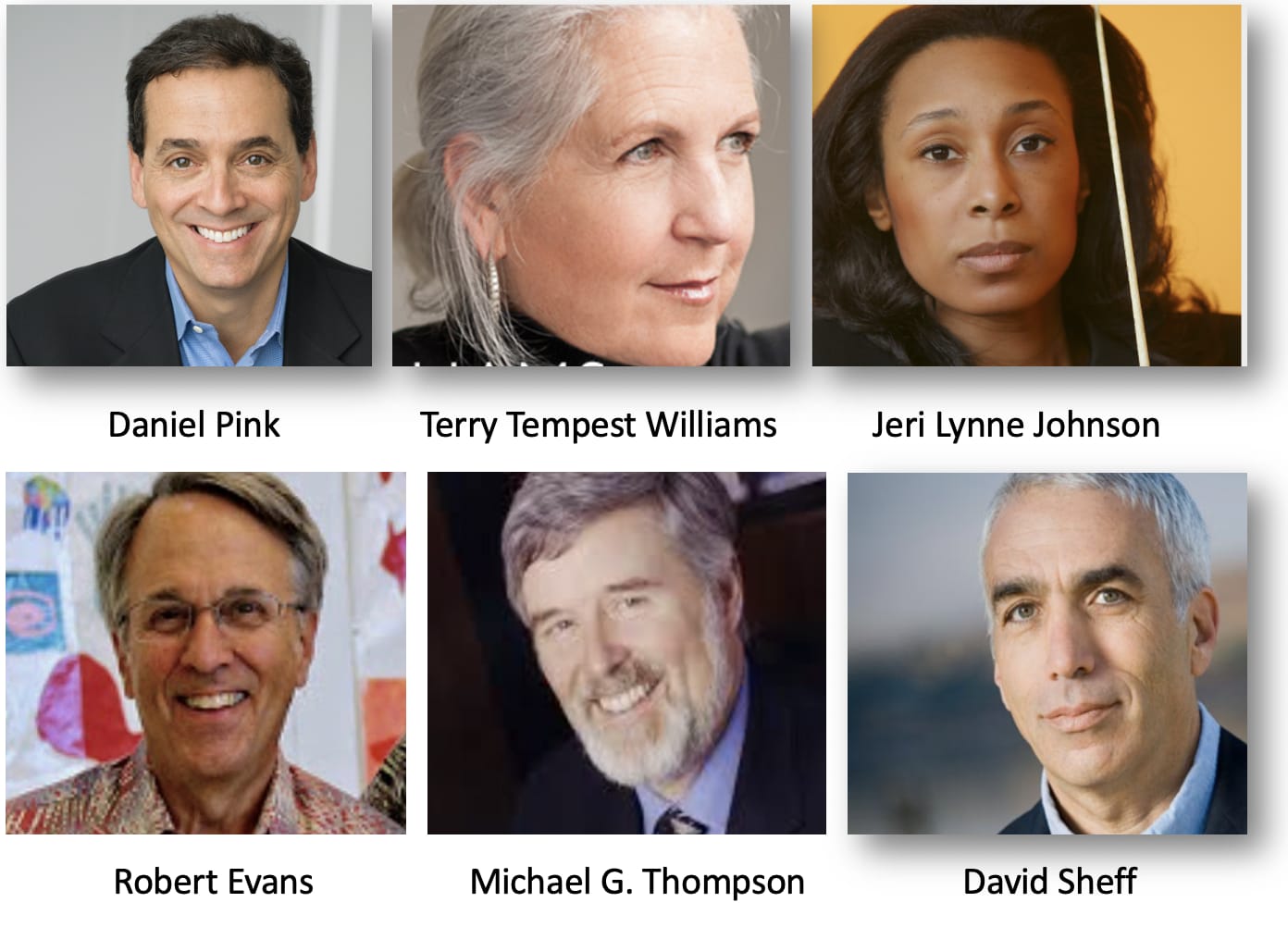 * by registering you are supporting the work of AAIE as well
QUICK LINKS for Busy People
118,851,321 Worldwide Cases

NEXT WEEK'S

CONVERSATIONS

Innovation in Our Schools– panel discussion video from session 1

Wednesday– Round 2 of of the Innovation in Our Schools series

"Forever Changed" by Sascha Heckmann

One year under lockdown, a photo essay from Reuters

Thursday– the IBO's Sally Holloway joins our global CONVERSATION

Italy and Germany in the glare of the spotlight

MIT weighs in on the complexity of reopening schools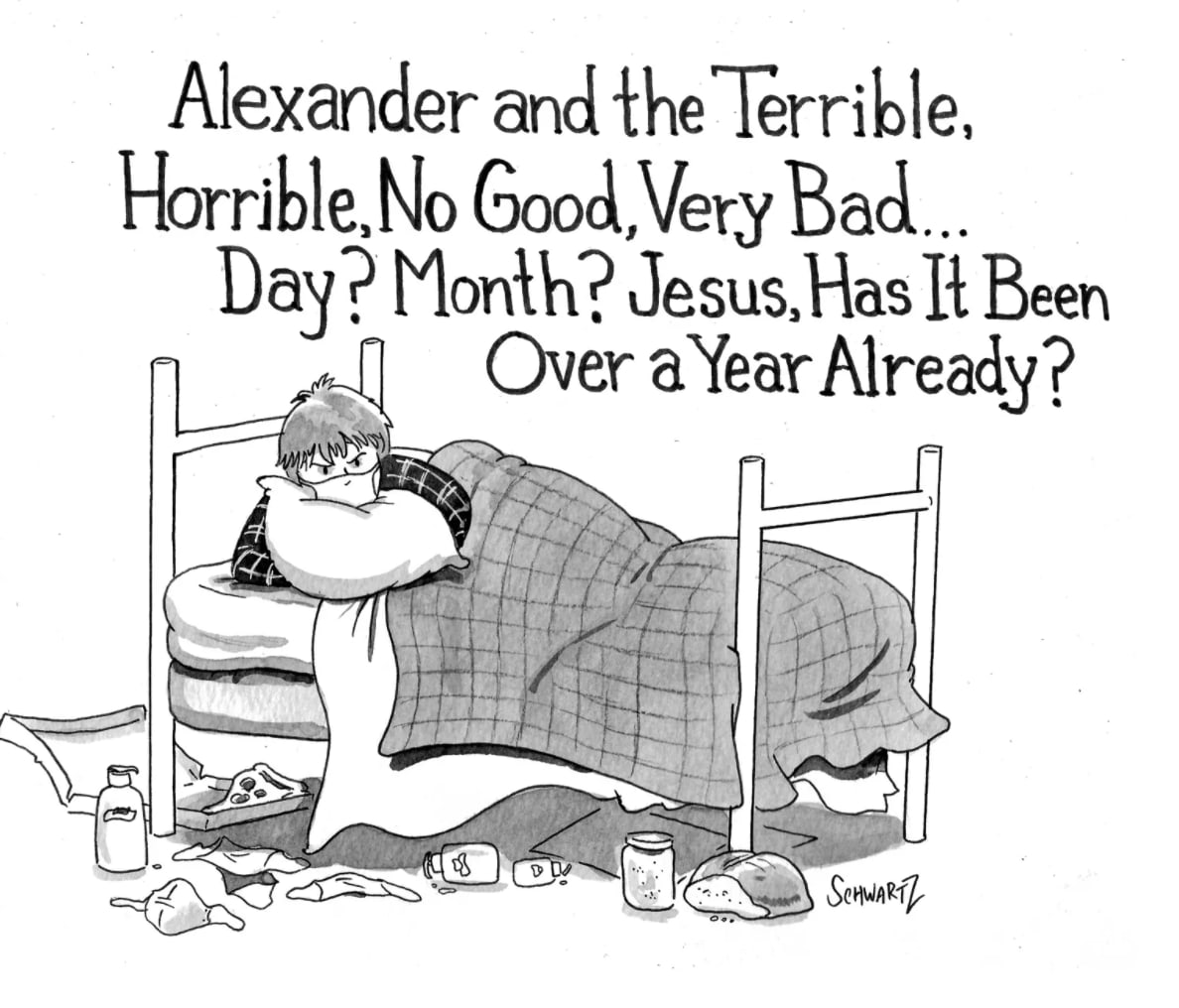 inspiration from Bob Hetzel
No Problem
The problem is there is no problem and
the problem solvers have nothing to do
so they start creating problems out
of thin air, out of nothing. Then the problem
is not to see that there are big problems
everywhere and it is woe unto
him or her who cannot see or who will
not acknowledge the problems—they become
part of the problem, a big part of it,
their apathy or obstinacy holding
progress back until they are educated
to the fact that, one, there are big problems,
and, two, if you are not part of solving
them then you represent the problem
the problem solvers have been talking about
all along. So you see now how it is:
there is no problem worse than no problem.
— Kevin McCaffrey
–NEXT WEEK'S CONVERSATIONS–
with International School Leaders from Around the World
Although a weekly series, please do re-register for each Wednesday session
INNOVATION IN OUR SCHOOLS:
A PANEL DISCUSSION SERIES #2
Western Academic of Beijing (WAB) and AAIE are partnering to bring you Round 2 of our panel discussion series that focuses on schools that continue to innovate and find new pathways for continually improving teaching, learning and ownership of students in the journey.
WEDNESDAY
17 March 2021
8:00AM EDT
We are inviting schools from around the world to share the learnings and innovations that have helped them grow and thrive during the pandemic. On March 17th we are zooming into Beijing and will be joined by Beijing City International School (BCIS) and the Keystone Academy Beijing..
For Beijing City International School
Julie Lawton, Head of School
Mark Sullivan, Secondary School Principal
Ellie Flesher, IDEATE Coordinator
BCIS will share with us how innovation has continued in the IDEATE program, their bespoke alternative pathway to the IBDP, as well as what they've learned from being online with teachers located all over the world. We will get an insight into how BCIS approach to project mentoring has changed as a result of remote learning and the difference in the types of work experience their students are finding.
For Keystone Academy
Paulina Aguilera, Dean of Faculty
Meredith Phinney, Assistant Head of Middle School
Grace Wang, Assistant Head of Primary School
During the period of February 2020- August 2020, Keystone Academy, Beijing surveyed the students, teachers and leaders to get a general sense of the well-being of their community. The results of these surveys were used to generate a list of belief statements and a process was developed to engage the community in discussions to identify the top "Ideas Worth Preserving." This is now Keystone's guide of lessons learned and a compass that helps steer the school-wide strategic goals.
Hope many of you will join us and engage in a lively and inspiring professional conversation.
OUR WEEKLY GLOBAL
LEADERSHIP CONVERSATION #52
THIS WEEK THE IBO'S DEPUTY DIRECTOR GENERAL, SALLY HOLLOWAY, JOINS THE CONVERSATION.
Our international school leadership CONVERSATIONS continue– the place where we take on the dilemmas of leading our school community through a global pandemic. ALL SENIOR LEADERS ARE INVITED– We need all voices and more perspectives as we take on the too many dilemmas together.
THURSDAY
18 March 2021
8:00AM EDT
THE LATIN AMERICA CONVERSATION #40
Hosted by Sonia Keller and Dereck Rhoads, the unique leadership context of Latin America provides the backdrop for crisis leadership and discussions on school sustainability.
THURSDAY
18 March 2021
10:00AM EDT
THE AAIE NEW SCHOOL PROJECT: PHASE THREE
Our deliberations on the SEVEN PRINCIPLES that can guide NEW SCHOOL thinking for the future of international education continue.
FRIDAY
19 March 2021
8:00AM EDT
NEXT WEEK FOR THE NEW SCHOOL PROJECT:
We now have work groups in play, focusing on capturing the discussions, research and best practices to define pathways and implementation of strategies for each of the seven NEW SCHOOL PRINCIPLES. Please join in with your ideas to bring value and to support how we are approaching implementation ideas for the Seven Principles. Adding your voice is the means to support international school leaders (ledaers of learning) around the world.
CLICK HERE to sign-up for a work group, and we again this coming Friday, using our weekly time to bring practical implementation strategies to each principle.
DEBRIEF FROM WEDNESDAY:
INNOVATION IN OUR SCHOOLS: A PANEL DISCUSSION SERIES CONVERSATION #1
Editor's Note: We had a ZOOM glitch last Wednesday, so today we share both the first session's CHAT Script and also the VIDEO– well worth your time to review and to learn from fellow leaders.
–And Again–
Our Thanks to the AVENUES World School and Tim Carr, Head of School, Online Learning, David Palumbo, Senior Advisor to R&D, and Anne Baldisseri, Head of Lower School, Sao Paolo Campus,
Equally, our Thanks to INTERNATIONAL SCHOOL OF HELSINKI and Kathleen Naglee, Head of School, Ben Thrash, Deputy Head of School, and Rachael Thrash, Connection Catalyst Coach
Forever Changed -
My Reflections on One Year of Pandemic Life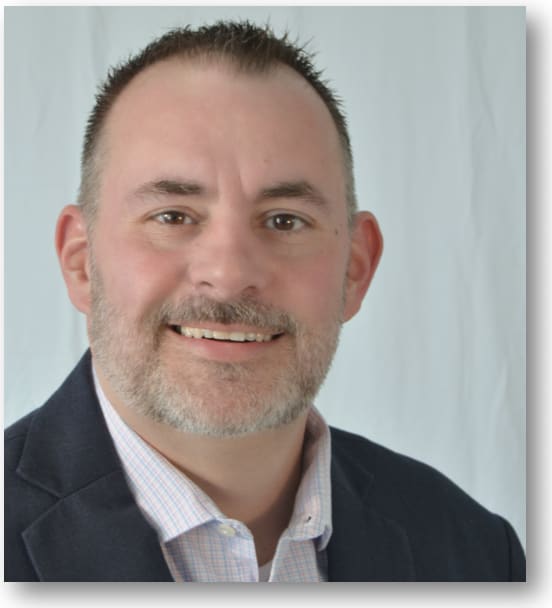 Editor's Note: All of us at AAIE invite you to share your essay on the leadership challenges of the past year. Today, we are pleased to feature Sascha and his reflections. During Thursday's Global online CONVERSATION, we talked about the importance of journaling– the idea that you know what you know when you write it down. We sincerely hope you too will step-up to offer your story. MEU
The past year has been the most difficult in my life time. It is hard to believe it has been a year since I went to work in a physical school building. Exactly one year ago, I visited Monterrey for a week of meetings to begin my leadership transition to ASFM. It was a remarkable week that today seems all too distant. Who would have imagined, children playing on a school playground, something so routine in the daily life of a school, would become a novelty? While it has been said over and over again, the past year has been, in almost every way of life, an unpredictable series of events that has impacted us all.
March 17th, 2021 will represent one year of distance learning and one year of pandemic living. The ASFM leadership team felt it was important that we acknowledge this reality, but found it difficult to find the right tone with so many people facing difficult circumstances. Finding the correct tone from which to acknowledge the past year was in and of itself a challenging task. I don't know if what I am about to write is the right message, yet I felt it was important to be open, share, and connect around a year from which we all will be forever changed.
Disruption
In March of last year, my family and I started our pandemic journey. Eight days after returning from Mexico, my prior school moved the entire instructional program online. Five days after this decision, my family, as well as many others, were evacuated from Mozambique. We took the second to last commercial flight out of the country. The borders closed behind us, leaving our pets and possessions in a land far away. 48-hours later we arrived back in the US to set-up a temporary home and re-initiate our life all the while leading, teaching, and learning at a school that was 7,000 miles and 10 time-zones away.
March 17th, 2021 will represent one year of distance learning and one year of pandemic living. The ASFM leadership team felt it was important that we acknowledge this reality, but found it difficult to find the right tone with so many people facing difficult circumstances.
We established new routines for work, school, and life. We explored new grocery stores, restaurants (via Uber Eats), and re-ignited friendships, all the while mourning the loss of friends left behind and the inability to say goodbye to our host country of the last three years. It was a challenging period during which we experienced a range of emotions and we were forever changed.
Transition
Living with my parents allowed us to reconnect, but it also highlighted a new challenge. My parents could no longer manage independent living. As a family we decided it was best for them to move to my sister's in Philadelphia. May became the month of sorting their belongings, downsizing, and relocating. It is remarkable how many things a person can accumulate in 50 years of marriage. May also led to additional discovery. Working fulltime and facilitating your own children's distance learning is tough! We were all tired of distance learning and we made the bold decision to withdraw our kids from school three weeks early to allow them to rest and recover from the prior trauma. Nola and I continued to work our jobs through the end of the school year. With my parents transitioning to the East Coast, the reality of a move to a new country and the possibility of a vacant house set in. In mid-June, we decided to add to it by renovating and selling our house. In 6 weeks, we fully remodeled and sold our home and it went on the market day before we left for Mexico. On July 23, 2020, we packed our mini-van and trailer, starting our transition journey south.. We were exhausted and forever changed.
Our transition to Mexico was a highlight of our journey. We experienced so many new things - new country, a new school, a new community, a new culture, a new home, and new friends. The newness was exciting and stimulating, while also being intimidating and overwhelming. We arrived in San Pedro, at what was then thought to be the height of COVID, and experienced a strict 14-day quarantine. We felt like prisoners within the white walls of our colonia. We had to figure out Rappi, Cornershop, and Walmart, online, all in a different language. Our third day in Monterrey, I recall being at my wits end over not being able to receive the bottled water order and thinking to myself, what have I done, I can't even get water for my kids? Yet as many things with the pandemic, that too was overcome. We soon developed a slight Rappi obsession ordering food, snacks, medicine, basically everything you can imagine, and our Spanish improved too. Our new life, with all its ups and downs, was coming together and we were forever changed.
Loss
As our new life in Mexico was becoming familiar, in November we received news that my father was diagnosed with terminal pancreatic cancer. He was given a short time to live. We were presented with a difficult choice - do we visit my dad one final time and take the risk of traveling during COVID, or do we follow health guidelines and stay in Mexico for the holidays? After much soul searching we decided to squeeze in a Christmas visit to Philadelphia to see my dad for what would be his final Christmas. Shortly after the New Year, he passed away. The traumatic experiences of the past now seemed like blessings as we were able to support my parents and we got extended time with my dad before his passing. It was my children's first experience with the death of a loved one and it caused all of the loss and grief of the past months to surface. As a family we had experienced the loss of friends, two homes, a country, and now a loved one. It was a lot to experience and we were forever changed.
Making it harder yet is the reality that we do not know when it will end, but we know it will and what becomes of the next phase of our lives will hinge on our ability to embrace our humanity, embody empathy, and exude kindness.
Adjustment
As I reflect on the past year, I am sure that our experience isn't unique. Many people have shared similar life events. Together we are all grieving our losses, adapting to new circumstances, and are appreciative of new opportunities. Our family continues to search for our identity in the new normal of COVID. The last 12 months have crammed a lifetime's worth of experience into one year. At times we are emotionally numb, while at others we are overwhelmed by a flood of emotions, both positive and negative. We know we are not alone, but it sure can feel that way at times. I often struggle to grasp all that has happened. I am sure with more time and distance we will make sense of this whole experience. I am proud of my family for all we have endured and overcome. It has not been easy, and even the good times are met with periods of sadness. Making it harder yet is the reality that we do not know when it will end, but we know it will and what becomes of the next phase of our lives will hinge on our ability to embrace our humanity, embody empathy, and exude kindness.
My biggest lesson from the past year is that regardless of our perceived control, the future is unpredictable. Be mindful in the moment, be open to what might come next, and in all things be kind, as time moves us forward we will all be FOREVER CHANGED.

–A Photo Essay–
One Year with COVID:
Life under lockdown
Looking back on one year– from birthday parties celebrated within a grouping of parked cars to physicians conducting COVID testing in the streets of Hong Kong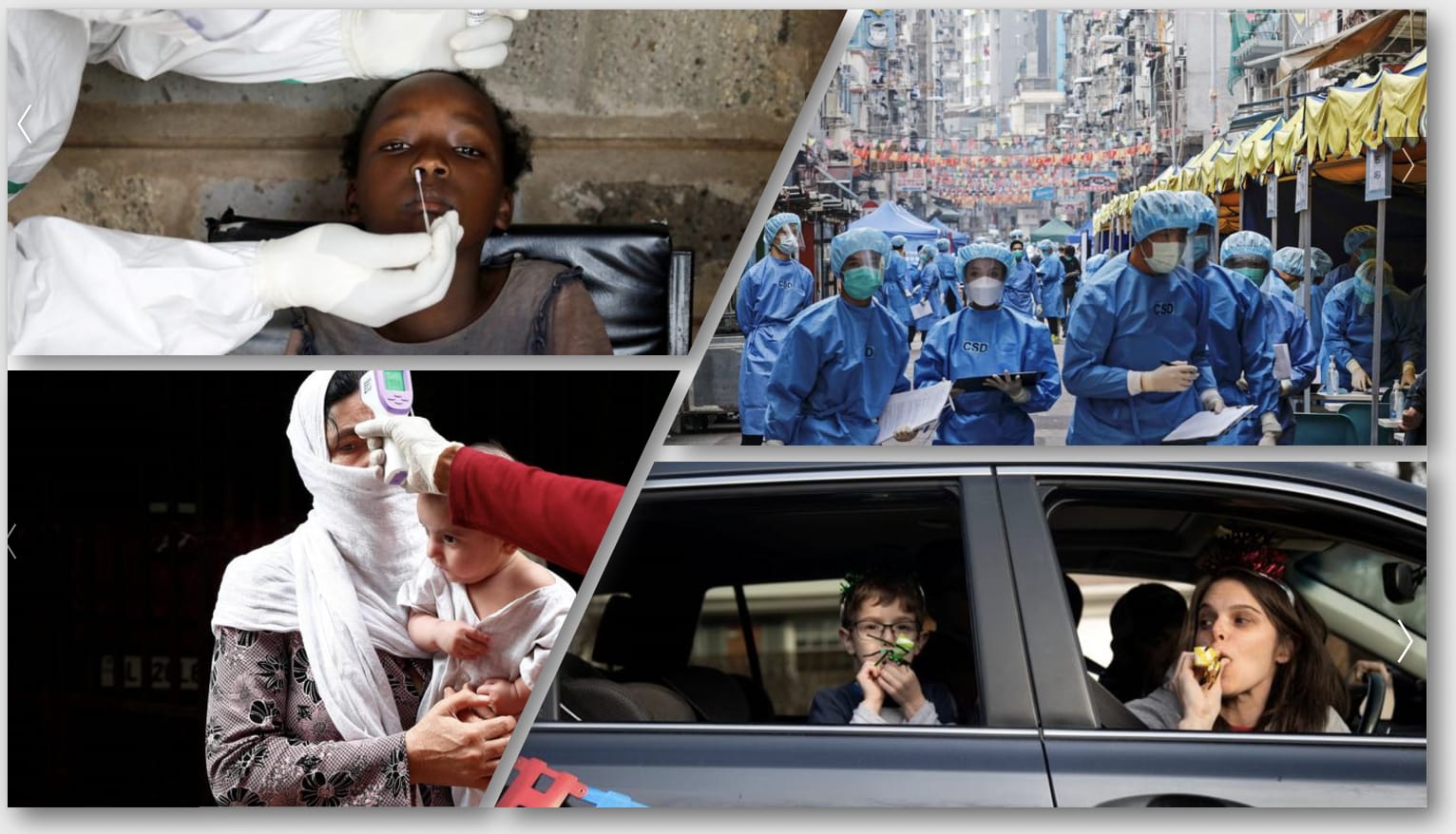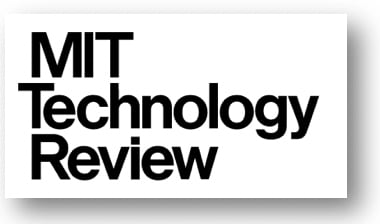 Why Reopening Schools is So Complicated
A USA Perspective: Published March 5, 2021
Across the country, schools are wrestling with the difficult choice of whether to reopen, and how to do it with reduced risk. In Kalamazoo, Michigan—not far from one the main sites where Pfizer is frantically manufacturing vaccines—they plan to stay virtual through the end of the school year. In Iowa, a state without a mask mandate, kids can now go back to in-person learning full time. Meanwhile, in a school district in San Mateo County, California, that borders Silicon Valley, there's no clear decision—and low-income and affluent parents are clashing over what to do.
It's been a difficult journey. Since March 2020, when most schools closed, districts have been asked to adjust over and over—to new science about how the virus behaves, new policy recommendations, and the different needs of families, kids, teachers, and staff.
Now, as President Biden forges ahead with his promise to reopen most schools within his first 100 days, the debates sound as complicated as ever—and offer a glimpse into many of the difficulties of reopening society at large.
The limits of "guidance"
Schools across the country have looked to the Centers for Disease Control and Prevention for guidance on how to operate in the pandemic. In its latest recommendations, the CDC says a lot of the things we've heard all year: that everyone in a school building should wear masks, stay at least six feet apart, and wash their hands frequently. But schools have found that even when guidelines seem relatively straightforward on paper, they are often much harder—or downright impossible—to put into practice.
"There's a difference between public health mitigation policies when we think them through and when we write them down, and then when we try to implement them," says Theresa Chapple, an epidemiologist in Washington, DC. "We see that there are barriers at play."
Chapple points to a recent study by the CDC that looked at elementary schools in Georgia. After just 24 days of in-person learning, the researchers found nine clusters of covid-19 cases that could be linked back to the school. In all, about 45 students and teachers tested positive. How did that happen? Classroom layouts and class sizes meant physical distancing wasn't possible, so students were less than three feet apart, separated only by plastic dividers. And though students and teachers mostly wore masks, students had to eat lunch in their classrooms.
Researchers also note that teachers and students may have infected each other "during small group instruction sessions in which educators worked in close proximity to students."

STAYING UP-TO-DATE ON CORONAVIRUS SCIENCE
–A First Person Account and Entertaining Too–
Late-Stage Pandemic Is Messing With Your Brain
We have been doing this so long,
we're forgetting how to be normal.
I first became aware that I was losing my mind in late December. It was a Friday night, the start of my 40-somethingth pandemic weekend: Hours and hours with no work to distract me, and outside temperatures prohibitive of anything other than staying in. I couldn't for the life of me figure out how to fill the time. "What did I used to … do on weekends?" I asked my boyfriend, like a soap-opera amnesiac. He couldn't really remember either.
Since then, I can't stop noticing all the things I'm forgetting. Sometimes I grasp at a word or a name. Sometimes I walk into the kitchen and find myself bewildered as to why I am there. (At one point during the writing of this article, I absentmindedly cleaned my glasses with nail-polish remover.)
Other times, the forgetting feels like someone is taking a chisel to the bedrock of my brain, prying everything loose. I've started keeping a list of questions, remnants of a past life that I now need a beat or two to remember, if I can remember at all: What time do parties end? How tall is my boss? What does a bar smell like? Are babies heavy? Does my dentist have a mustache? On what street was the good sandwich place near work, the one that toasted its bread? How much does a movie popcorn cost? What do people talk about when they don't have a global disaster to talk about all the time? You have to wear high heels the whole night? It's more baffling than distressing, most of the time.
So What Can People Actually Do after Being Vaccinated?
It's complicated; not even the experts agree
What are all the things the newly vaccinated among us can and cannot do, as if we were working off a master list of approved activities?
Like so many things associated with this pandemic, the truth is nowhere near that clean. No such list exists, and even the Centers for Disease Control and Prevention (CDC) has only issued recommendations, not requirements. Community and regional medical metrics come into play, and politics will carry its own dark weight when it comes to local or statewide decisions in areas as critical as masking, capacity in buildings and restaurants and so on.
Even such basic concepts as risk are subject to variances of opinion. And as there are no clinical trials to address many of these questions, scientists are left to provide their best recommendations based on their interpretation of risk tolerance, both at an individual and population level, and their scientific knowledge of the virus and its kinetics.
People infected with the coronavirus variant called B.1.1.7 are at a higher risk of dying than are people infected with other circulating variants, regardless of their age, sex and pre-existing health problems.
Daniel Grint at the London School of Hygiene & Tropical Medicine and his colleagues studied the health records of 184,786 people in England who tested positive for SARS-CoV-2 between 16 November 2020 and 11 January 2021. Of these individuals, 867 died by 5 February 2021 (D. Grint et al. Preprint at medRxiv https://doi.org/fzwq; 2021).
The researchers found that for three people who died within a month of testing positive for a previously circulating viral variant, some five died after testing positive for B.1.1.7. The risk of death increases with age and the presence of pre-existing health problems, and men are at higher risk of dying than women.
First detected in the United Kingdom, B.1.1.7 is now the dominant variant there and is spreading widely across Europe. Without control measures and vaccines, the variant could cause a more deadly pandemic than previously circulating versions of the virus, the researchers say.
A team of scientists at The National Institute for Communicable Diseases (NICD) released a *preprint of a paper on March 9th, 2021 entitled "Increased mortality among individuals hospitalized with COVID-19 during the second wave in South Africa."
When a second wave of infections swept across the globe, most countries reported a rise in cases, but a lower case-fatality risk (CFR). The outcomes evoked a sense of cautious optimism, that can in part be attributed to better patient treatment, increased testing capacity and improved preparedness of health care systems. When the second wave hit South Africa, peaking in January 2021, the new variant (SARS-CoV-2 501Y.V2) was identified as the leading contributor of the rapid rise in infections. Although the severity of 501Y.V2 is yet to be determined, some data do suggest increased transmissibility between individuals.
In an effort to understand the rate of mortality during the second wave, NICD scientists analyzed data from DATCOV, a National Hospital Surveillance System that enabled public and private hospitals to submit data on all COVID-19 hospital admissions. The team compared in-hospital mortality, and other patient characteristics between the first and second waves of COVID-19.
The study revealed that in-hospital mortality increased with more patients being admitted for COVID-19. It furthermore showed that in-hospital case fatality-risk (CFR) increased from 17.9% in the weeks of low COVID-19 admission numbers (<3,500 admissions) to 29.6% in the weeks of very high occupancy. Importantly, even after accounting for the effects of the increased load of COVID-19 hospital patients, there was an additional 20% risk of in-hospital mortality (in the second wave) which could possibly be related to the new variant.
The data ultimately suggests that the 501Y.V2 lineage may be associated with higher in-hospital mortality compared to old lineages. However, the data should be interpreted with caution as the team did not have individual level data on who was infected with the new or old lineages. And other factors could have changed from the first to the second wave period. Individual level studies, comparing the outcomes of those with and without the new lineage, based on sequencing data, is needed.
–THE NEWS of COVID-19–
118,851,321 Cases Worldwide (Johns Hopkins CSSE)
Italian Government Approves Strict New Covid Measures
as Cases Rise
The Italian government has approved regulations that could result in half of the country, including Lazio, the region surrounding Rome, entering total lockdown from Monday as coronavirus infections surge.
The cabinet of the prime minister, Mario Draghi, has given the green light to a decree that will categorize regions as being in high-risk "red zones" if they have more than 250 weekly cases per 100,000 residents.
Italy registered 25,673 new Covid-19 infections on Thursday and 373 deaths.The regions facing complete lockdown from Monday include Lombardy, Lazio, Emilia-Romagna, Friuli Venezia Giulia, Veneto, Piedmont, Marche and the province of Trento, according to reports in the Italian press.
Campania and Bolzano province were already in the red zone and will stay there, while Abruzzo, Calabria, Liguria, Molise, Puglia, Sicily, Umbria and the Aosta Valley will be in the slightly less stringent orange zone. Sardinia was classified in the lowest-risk white zone earlier this month and will stay there. The restrictions will remain in place until Easter weekend, during which the whole country, apart from Sardinia, will be classified as a red zone.
Brazil Hospitals Buckle in Absence of National Virus Plan
Brazil's hospitals are faltering as a highly contagious coronavirus variant tears through the country, the president insists on unproven treatments and the only attempt to create a national plan to contain COVID-19 has just fallen short.
For the last week, Brazilian governors sought to do something President Jair Bolsonaro obstinately rejects: cobble together a proposal for states to help curb the nation's deadliest COVID-19 outbreak yet. The effort was expected to include a curfew, prohibition of crowded events and limits on the hours nonessential services can operate.
The final product, presented Wednesday, was a one-page document that included general support for restricting activity but without any specific measures. Six governors, evidently still wary of antagonizing Bolsonaro, declined to sign on.
Piaui state's Gov. Wellington Dias told The Associated Press that unless pressure on hospitals is eased, growing numbers of patients will have to endure the disease without a hospital bed or any hope of treatment in an intensive care unit.
"We have reached the limit across Brazil; rare are the exceptions," Dias, who leads the governors' forum, said. "The chance of dying without assistance is real."
Those deaths have already started. In Brazil's wealthiest state, Sao Paulo, at least 30 patients died this month while waiting for ICU beds, according to a tally published Wednesday by the news site G1. Occupancy of ICUs is above 90% in 15 of 27 capitals, according to the state-run Fiocruz institute. In southern Santa Catarina state, 419 people were waiting for transfer to ICU beds. Neighboring Rio Grande do Sul's capacity was at 106%. Alexandre Zavascki, a doctor in its capital, described a constant arrival of hospital patients struggling to breathe. (AP)
Vaccine Geo-Politics
The US has crafted a plan with Japan, India and Australia to provide 1 billion doses of Johnson & Johnson's Covid-19 vaccine to south-east Asian nations in a bid to counter Chinese influence in the Indo-Pacific region. President Joe Biden and his counterparts will unveil the initiative on Friday when they convene the first "Quad" summit. Under the deal, the US and Japan will finance production of the vaccine in India, while Australia will help to distribute the jabs across south-east Asia. One US official described it as a "historic deliverable" that would demonstrate the importance of the Quad, which emerged in 2004 when the nations co-operated on disaster relief after a tsunami devastated Indonesia. (Financial Times)
Germany's Third Wave Has Begun
Germany's third wave is in full swing, the president of Germany's Robert Koch Institute for infectious diseases (RKI), told the UN Journalists Association in Geneva on Wednesday.
"We have clear signs: The third wave in Germany has already begun," said Lothar Wieler.
Thursday marks one year since the World Health Organization (WHO) declared a global pandemic.
Wieler's comments came as the RKI recorded 14,356 new infections in the past 24 hours on Thursday, an increase of more than 2,400 over the prevous Thursday.
The infection rate also continued to rise, reaching 69.1 new cases per 100,000 people in the past seven days for Germany as a whole. The infection rate on Wednesday was 65.4. Wieler described the vaccination drive as a race against the mutating virus, but was hopeful that 80% of the population could become immune to coronavirus by fall. Until then he considered continued hygiene measures to be necessary.(DW- Germany)
What Happened to Germany?
The pandemic has exposed two German myths: of competency and superiority.
Fortunes have turned. The German government's serial errors in the management of the pandemic have ended any notion of German competence or superiority. During a talk show last week, a group of experts agreed on what one of them called state failure - the dysfunctional state of the entire apparatus of government and parliament.
Being a scientist by training herself, Merkel is more inclined to listen to scientific advice, and perhaps more likely to understand the subtleties of the advice she is given. But she is just as prone to panic as other politicians when under pressure. Last week, she was forced into a U-turn. The scientists she normally listened to wanted the government to stick to the previously agreed threshold of 35 infections per 100,000 inhabitants as a precondition for lifting the lockdown.
Merkel supported a compromise to raise the threshold to 100, which is above the current national average rate of around 60. That allows some of the state premiers to end the lockdown if they wish, despite the vaccination delays. As of this weekend, only 6% of Germans have been vaccinated, compared to 40% in the UK. (Euro Intelligence)
Covid-19 Variant Vaccine From Moderna Begins Human Testing
Moderna Inc. said Wednesday that the first study volunteers have received modified Covid-19 vaccines designed to better target a more contagious variant of the coronavirus, marking a milestone in the race to stay ahead of the shifting pathogen.
The Cambridge, Mass., company, which has one of the Covid-19 vaccines widely in use, plans to enroll 60 people to test the new shot.
The subjects had previously received the standard two doses of Moderna's original shot as part of a mid-stage study that began last year. In the new portion of the study, these adult volunteers will receive a booster shot containing Moderna's modified vaccine, code-named mRNA-1273.351.
Moderna designed the modified shot to better target a highly transmissible strain of the virus that was first identified in South Africa and has spread elsewhere.
Some subjects will receive the variant vaccine alone in the mid-stage, or Phase 2, study, while others will get a single shot, code-named mRNA-1273.211, containing both the variant and original vaccines. (Wall Street Journal)
Brazil Continues to Struggle with Health System in Collapse
Brazil recorded more than 2,000 COVID-related deaths for the first time on Wednesday. The health ministry reported that some 2,286 people had died from the virus in the past 24 hours, bringing the country's total death toll to 270,656 since the pandemic began.
South America's largest country has recorded 11.2 million infections — only the US and India have recorded more.
The health system in many cities has collapsed as the country has been ravaged by a particularly contagious variant. President Jair Bolsonaro has continued to play down the pandemic and to reject implementing restrictions. (DW)
Worldwide Vaccinations per 100 People: As of MARCH 12, 2021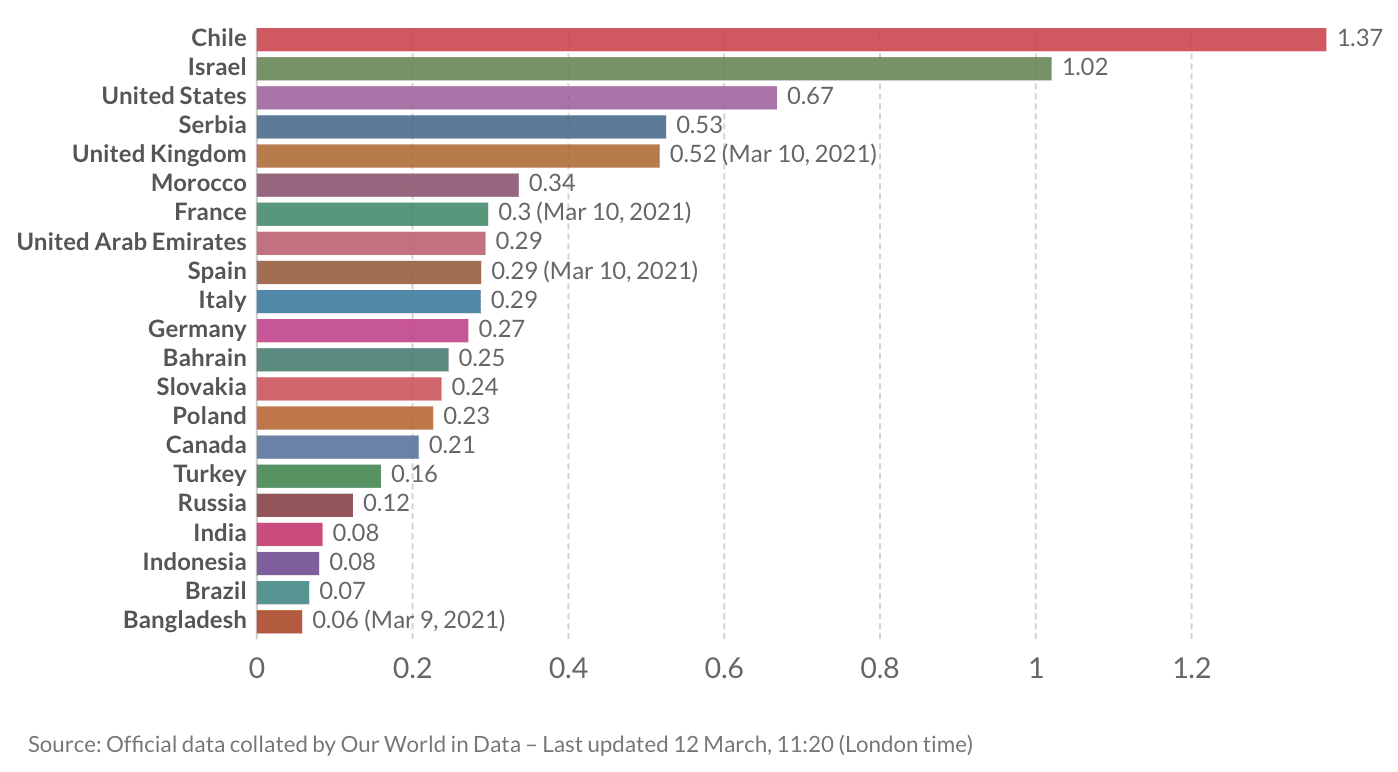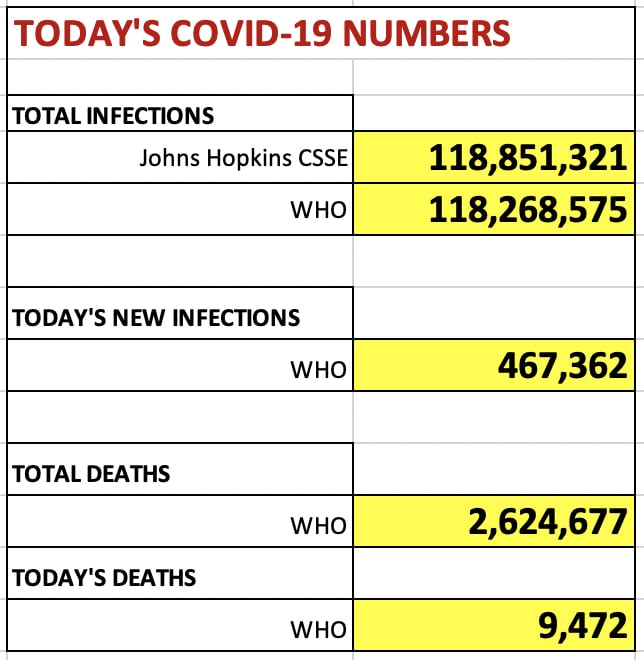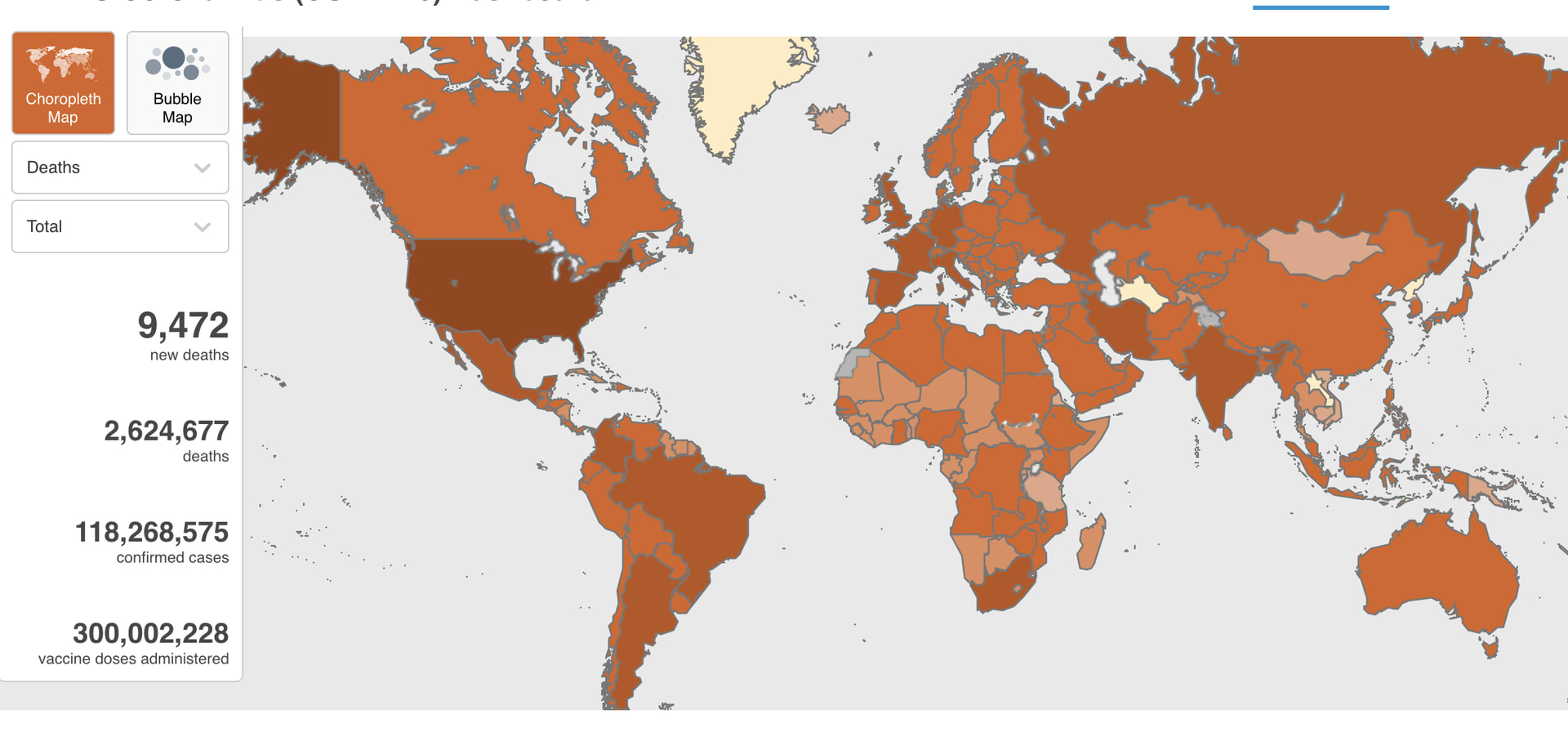 –FROM JOHNS HOPKINS CSSE–
From Johns Hopkins

CSSE,

the

Infection Rate World Graphic
The Cultures of Dignity Resources for Supporting
Social-Emotional Wellness
From Cultures of Dignity

,

For the Social-Emotional Tiny Guides from Rosalind Wiseman and Charlie Kuhn– a gift to our AAIE community– resources with no fee but plenty of insight.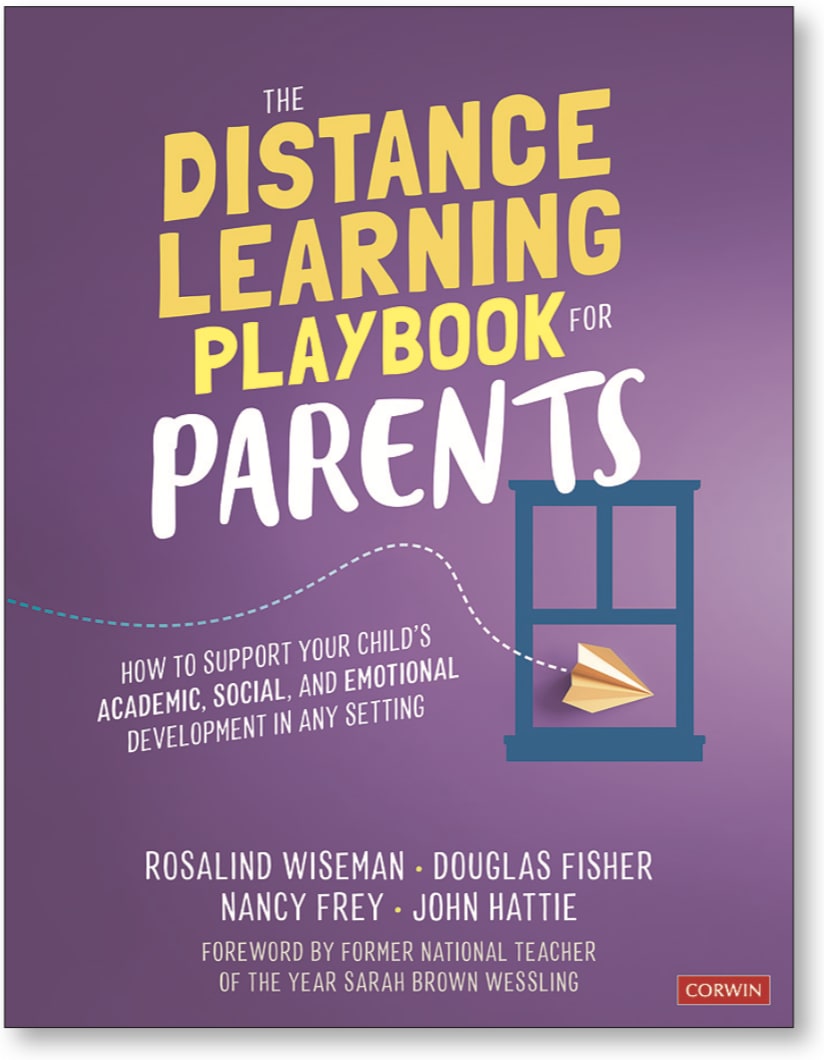 Rosalind Wiseman's newest book:

"Distance Learning Playbook for Parents–How to Support Your Child′s Academic, Social, and Emotional Development in Any Setting
A Final Note: The AAIE COVID-19 Briefing is provided to support your leadership for the school community you serve. We encourage you to use these resources in any way, shape or form that helps you, your communications and toward furthering close relationships across your community. – The AAIE Board