QUICK LINKS for Busy People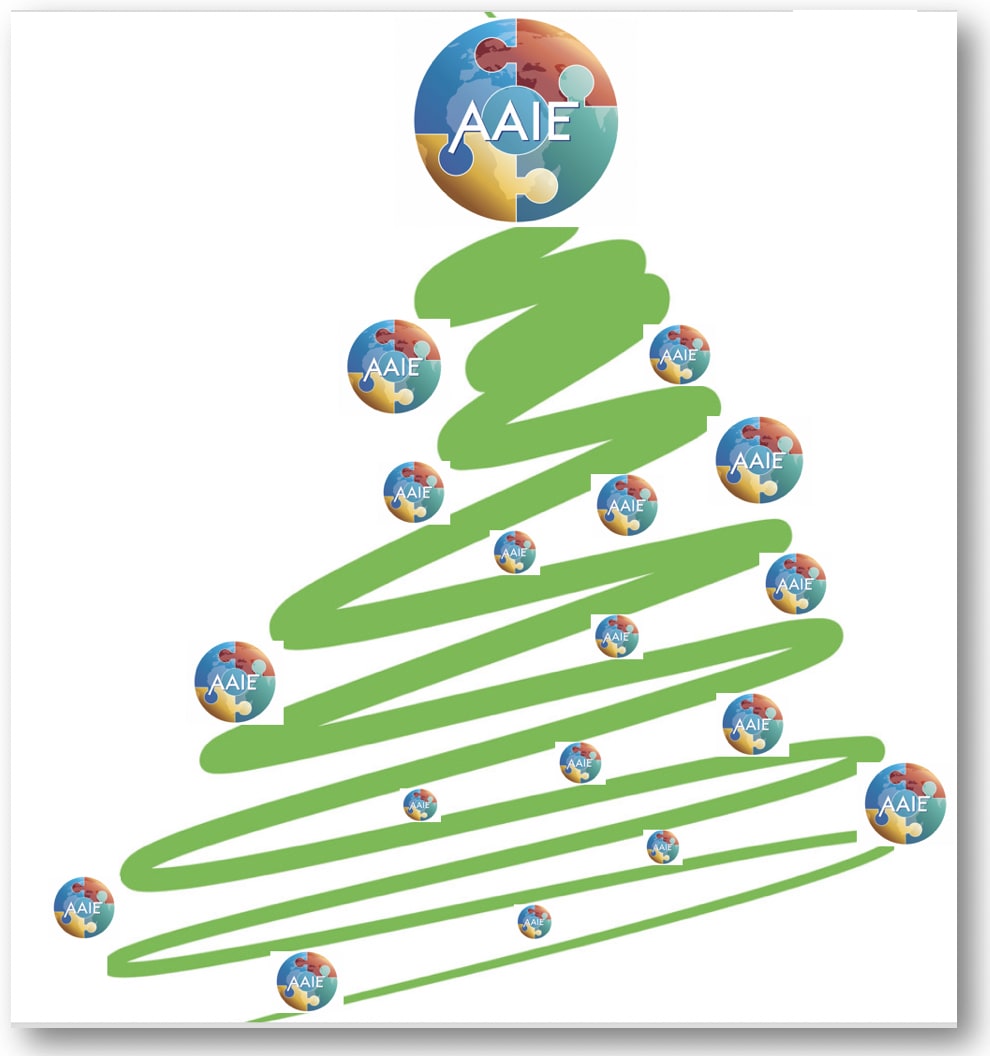 –WEDNESDAY–
AAIE's COVID-19 "BRIEFLY"
(during the winter holiday)
#151
Data and Ideas to Support Your Crisis Leadership
December 16, 2020
–TODAY'S "Briefly" HIGHLIGHTS–
73,696,995 identified cases (Johns Hopkins)
How science beat the virus and with some fallout too

Safety messages about the Pfizer vaccine

Meet ten people who are at the center of leading the way through the global pandemic

The undoing of Sweden's hospitals

High Numbers in Germany

California is Looking Overseas for Health Care Workers
"Much like famous initiatives such as the Manhattan Project and the Apollo program, epidemics focus the energies of large groups of scientists. In the U.S., the influenza pandemic of 1918, the threat of malaria in the tropical battlegrounds of World War II, and the rise of polio in the postwar years all triggered large pivots. Recent epidemics of Ebola and Zika each prompted a temporary burst of funding and publications. But "nothing in history (is) even close to the level of pivoting that's happening right now."
― Dr. Madhukar Pai of McGill University


Editor's Note: Not unlike the Manhattan Project or the Moonshot, COVID-19 marshaled scientific research like no other time in history. So much talent to discover so much new knowledge in so short a time. How fortunate in this moment that there are seven times the number of life scientists in the world than in the 1960s. Published scientific papers about COVID-19 are nearly ten-fold to those about Ebola. Take the time to read this fascinating story of unleashed scientific capacity, where science shifted with a singleness of purpose to resolve the most serious health issue in over 100 years. There has been a downside too.
In fall of 2019, exactly zero scientists were studying COVID‑19, because no one knew the disease existed. The coronavirus that causes it, SARS‑CoV‑2, had only recently jumped into humans and had been neither identified nor named. But by the end of March 2020, it had spread to more than 170 countries, sickened more than 750,000 people, and triggered the biggest pivot in the history of modern science. Thousands of researchers dropped whatever intellectual puzzles had previously consumed their curiosity and began working on the pandemic instead. In mere months, science became thoroughly COVID-ized.
As of this writing, the biomedical library PubMed lists more than 74,000 COVID-related scientific papers—more than twice as many as there are about polio, measles, cholera, dengue, or other diseases that have plagued humanity for centuries. Only 9,700 Ebola-related papers have been published since its discovery in 1976; last year, at least one journal received more COVID‑19 papers than that for consideration. By September, the prestigious New England Journal of Medicine had received 30,000 submissions—16,000 more than in all of 2019. "All that difference is COVID‑19," Eric Rubin, NEJM's editor in chief, says. Francis Collins, the director of the National Institutes of Health, told me, "The way this has resulted in a shift in scientific priorities has been unprecedented."
"Amid a long winter of sickness, it's hard not to focus on the political failures that led us to a third surge. But when people look back on this period, decades from now, they will also tell stories, both good and bad, about this extraordinary moment for science. At its best, science is a self-correcting march toward greater knowledge for the betterment of humanity. At its worst, it is a self-interested pursuit of greater prestige at the cost of truth and rigor."
Studying deadly viruses is challenging at the best of times, and was especially so this past year. To handle SARS‑CoV‑2, scientists must work in "biosafety level 3" labs, fitted with special airflow systems and other extreme measures; although the actual number is not known, an estimated 200 such facilities exist in the U.S. Researchers often test new drugs and vaccines on monkeys before proceeding to human trials, but the U.S. is facing a monkey shortage after China stopped exporting the animals, possibly because it needed them for research. And other biomedical research is now more difficult because of physical-distancing requirements. "Usually we had people packed in, but with COVID, we do shift work," Akiko Iwasaki, a Yale immunologist, told me. "People are coming in at ridiculous hours" to protect themselves from the very virus they are trying to study. LEARN MORE HERE
–OUR WEEKLY CONVERSATIONS ARE ON HOLIDAY–
with International School Leaders from Around the World
Everyone's taking a break (we hope!). Instead of joining in on the CONVERSATION in the coming several weeks, celebrate the ones you love and do things that take care of you. Please look for the registration links in the first briefing of 2021, on Monday, January 4th.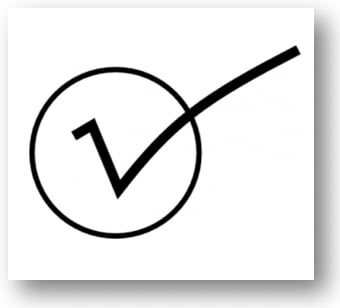 Our GLOBAL LEADERSHIP CONVERSATION resumes on Thursday, January 7, 2020– 8:00-AM EST
The LATIN AMERICA conversation with Sonia Keller and Dereck Rhoads hosting, resumes on Thursday, January 7, 2021 at 10:00AM EST.
The NEW SCHOOL PROJECT conversation with Homa Tavangar, Kevin Bartlett and Will Richardson as our "sherpas" resumes on Friday, January 8, 2021 at 8:00AM EST.
–TODAY's POEM TO CONSIDER–
A poem, just for you ... (thank you Bob Hetzel)
SPIDERWEB
From other
angles the
fibers look
fragile, but
not from the
spider's, always
hauling coarse
ropes, hitching
lines to the
best posts
possible. It's
heavy work
everyplace,
fighting sag,
winching up
give. It
isn't ever
delicate
to live.
–by Kay Ryan
STAY FOCUSED ON COVID-19 SCIENCE
FROM STATnews
A Guide to Who Can Safely Get the
Pfizer/BioNTech Covid-19 Vaccine
Questions abound about who can safely get the vaccines. Expect answers to those questions to evolve as the vaccines go into broader use. But here's what is known so far, and what experts at or advising the Centers for Disease Control and Prevention recommend regarding their use at this point.
The Covid vaccine developed by Pfizer and its partner, BioNTech, hasn't yet been tested in pregnant people — in fact none of the vaccines in development have been. For now, the CDC's assessment is that pregnant people should be offered a chance to get the vaccine, but should be informed it hasn't yet been tested in the population.
To date the vaccine's safety in those who are lactating hasn't been studied. So there are no data on which to advise whether they should be vaccinated. On the other hand, messenger RNA vaccines — the Pfizer and Moderna vaccines are both mRNA vaccines — are not thought to pose a risk to a breastfeeding infant, the CDC said, indicating that if those who are lactating are in a priority group eligible for vaccination, they can choose to be vaccinated if they wish.
Reports that two nurses in Britain developed anaphylaxis after being immunized with the Pfizer vaccine last week triggered concerns about whether people with allergies should be vaccinated. Both the women had serious allergies and carried EpiPens.
The CDC's clinical guidance, which the agency posted to its website on Monday, is broken down into three categories — proceed with vaccination, vaccinate with caution, and don't vaccinate.
People who have allergies to foods, animals, insects, latex, and other common allergies can be vaccinated. Likewise, people with allergies to oral drugs, even if they are the oral equivalent to an injectable drug, can take the vaccine, the CDC guidance said. Included in this group are people who have had a non-serious allergic reaction to an injection — though not anaphylaxis — and people who have a family history of anaphylaxis, but who have not experienced it themselves.
People who have had a severe allergic reaction to a vaccine or an injectable therapy can be vaccinated, but with caution. These people should undergo a risk assessment with their care provider. People who have a severe allergic reaction to a dose of this vaccine should not receive another dose.
Children and teens younger than 16
The Pfizer vaccine was authorized for use in people 16 years of age and older. While the company is now studying its use in adolescents aged 12 to 15, data from that work were not part of the company's application to the FDA for an emergency use authorization. So for now, the vaccine isn't authorized for use in anyone below the age of 16.
Nature's 10: Ten People Who Helped
Shape Science in 2020

Editor's Note: Here is a quick summary of FIVE of the ten most influential people during the time of COVID-19. Key people who are making a difference and who bring one quality in common to you– they are tenacious!
Click on the link to read about all TEN.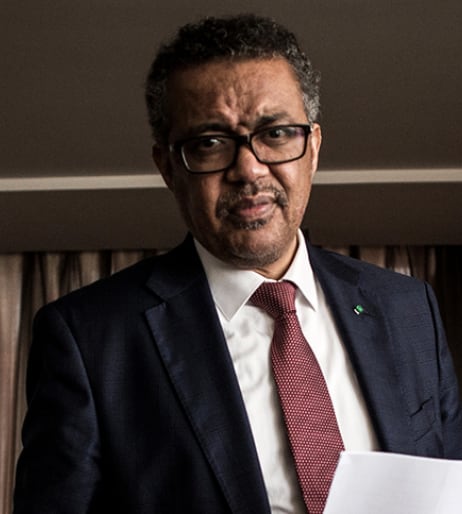 –Tedros Adhanom Ghebreyesus
The public-health leader faced challenges from all sides in trying to rally the globe against COVID-19.
Tedros says his focus remains on the COVID-19 "end game" — ensuring that all countries enjoy the same access to vaccines. As the world enters that stage, and the political headwinds that might ensue, Tedros promises to "just put my head down and power through".
Gonzalo Moratorio
Coronavirus hunter
A virologist aided Uruguay's successful response to the new coronavirus.
Gonzalo Moratorio helped Uruguay dodge the worst consequences of the pandemic. Moratorio, a virologist at the Pasteur Institute and the University of the Republic, both in Montevideo, and his colleagues designed a coronavirus test and a national program for administering it that has helped to keep COVID-19 cases at bay as outbreaks have swept through Latin America — including Uruguay's closest neighbors, Argentina and Brazil. Uruguay continues to record one of the world's lowest death tolls — only 87 people by 10 December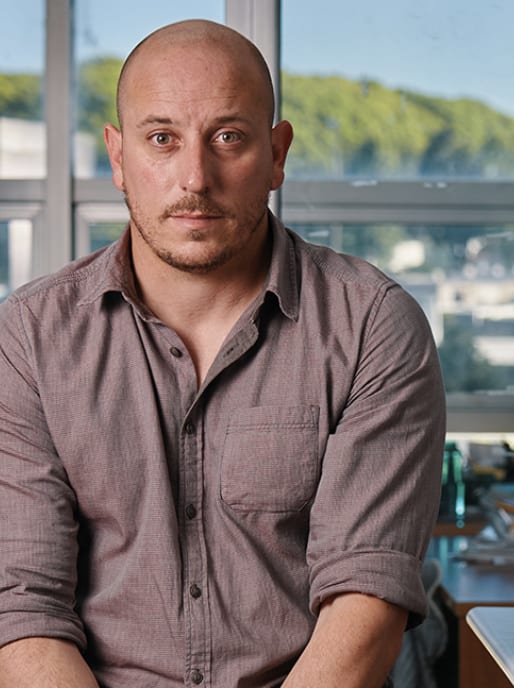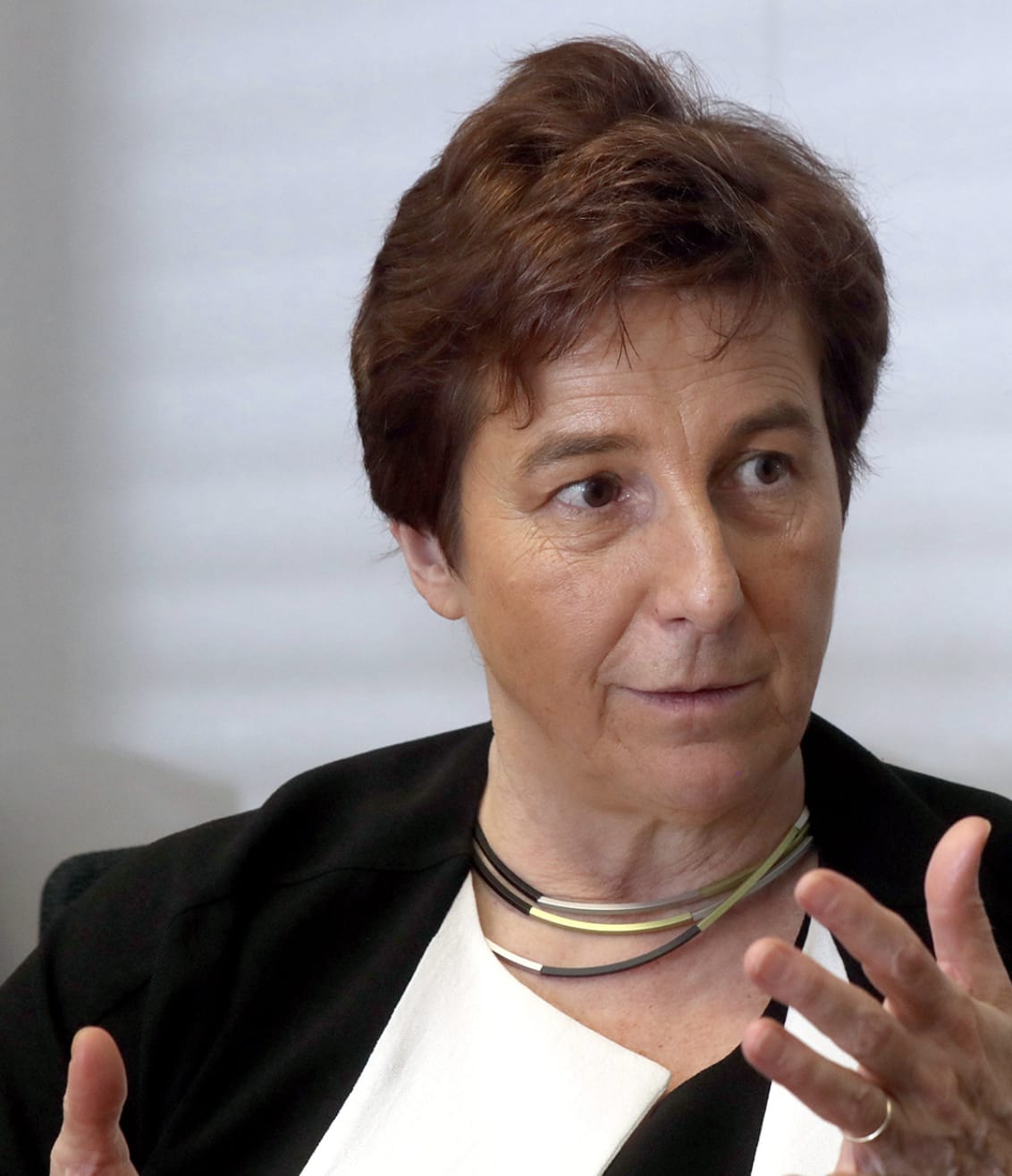 Kathrin Jansen
Vaccine leader–This executive managed one of several lightning-speed efforts to successfully develop a COVID-19 vaccine.
Kathrin Jansen knew she was taking a big risk. When the COVID-19 pandemic hit, vaccines based on messenger RNA were an unproven technology. No firm had managed to win approval to use one in humans before. But with the death count mounting around the globe in March, Jansen went all in on the new vaccine platform.
As head of vaccine research and development at US drug firm Pfizer, Jansen led a whirlwind, record-setting effort to show that the company's COVID-19 vaccine was safe and effective in people. Her team managed that feat in just 210 days, from the beginning of testing in April to the completion of phase III clinical trials in November.
Jacinda Ardern
Crisis leader–New Zealand's prime minister won praise for effective action during the pandemic.
At a time of global anxiety and trepidation, Ardern has drawn international praise for leading her nation with compassion and decisive action. She unified the country of 5 million behind unprecedented measures that have made New Zealand a rare success story in the pandemic. The island nation has now twice stamped out community outbreaks of COVID-19, limiting cases to just over 2,000 and deaths to 25.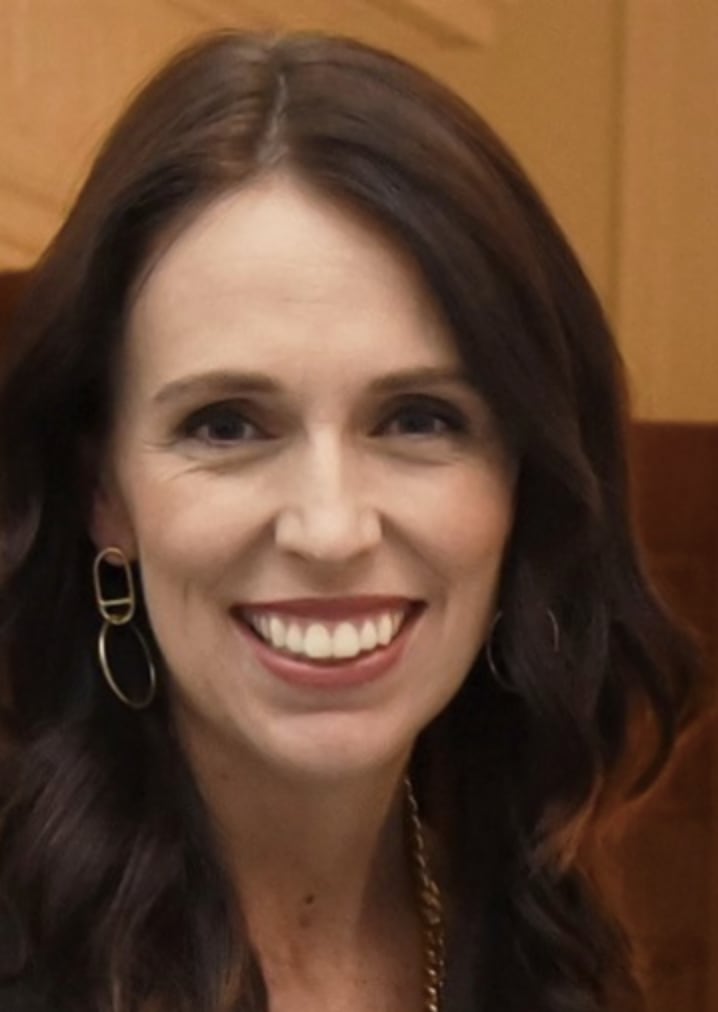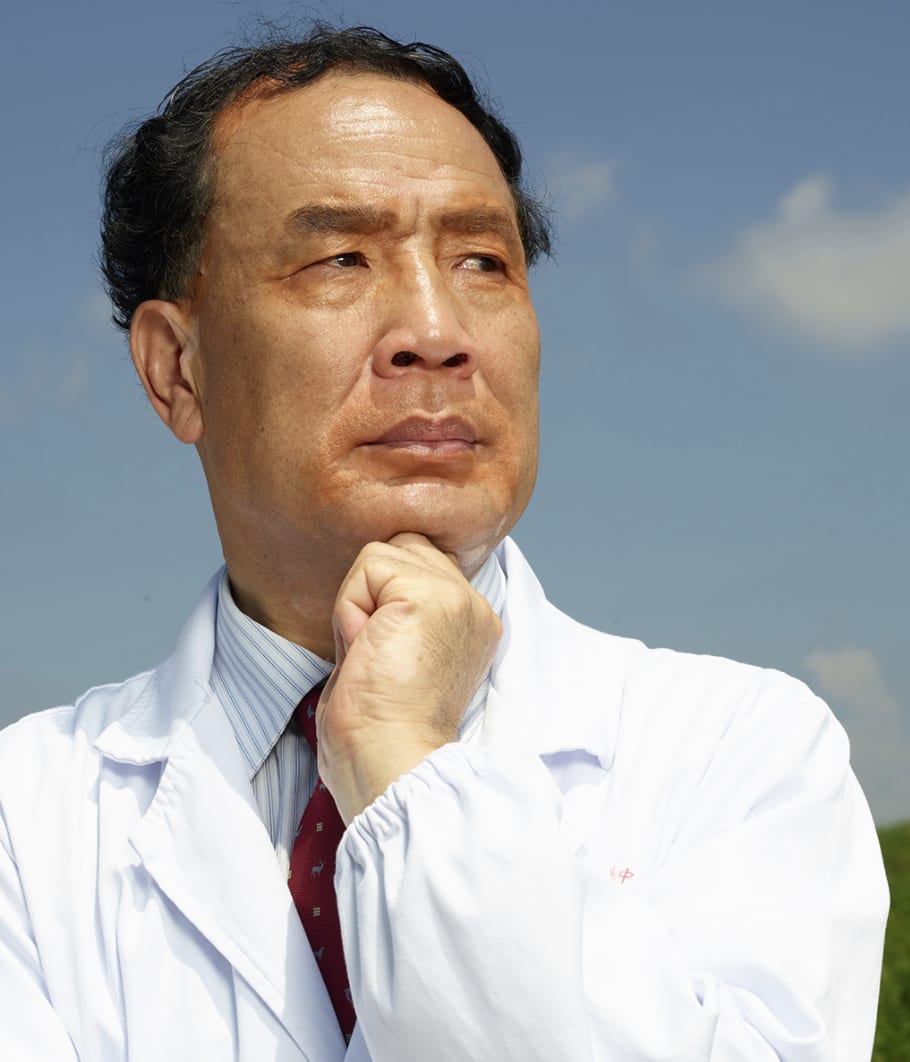 Zhang Yongzhen
Genome sharer: This scientist and his team posted the coronavirus's RNA sequence online before anyone else.
The international scientific battle against COVID-19 began on the morning of 11 January in Shanghai. That was when virologist Zhang Yongzhen, after days of hesitation, agreed to post online the genome of the virus that was causing pneumonia-like illness in Wuhan, China.
The data was central to vaccine development.
His sharing showed the world that this was a new coronavirus, and similar to the one that caused the deadly 2003 outbreak of SARS (severe acute respiratory syndrome). Researchers immediately pored over the genome to investigate the virus's key proteins, produce diagnostic tests and design vaccines. "That was the most important day in the COVID-19 outbreak," says Linfa Wang, a virologist at Duke–National University of Singapore Medical School.
–THE NEWS of COVID-19–
73,696,995
Cases Worldwide (Johns Hopkins CSSE)
–Thanks to the New Yorker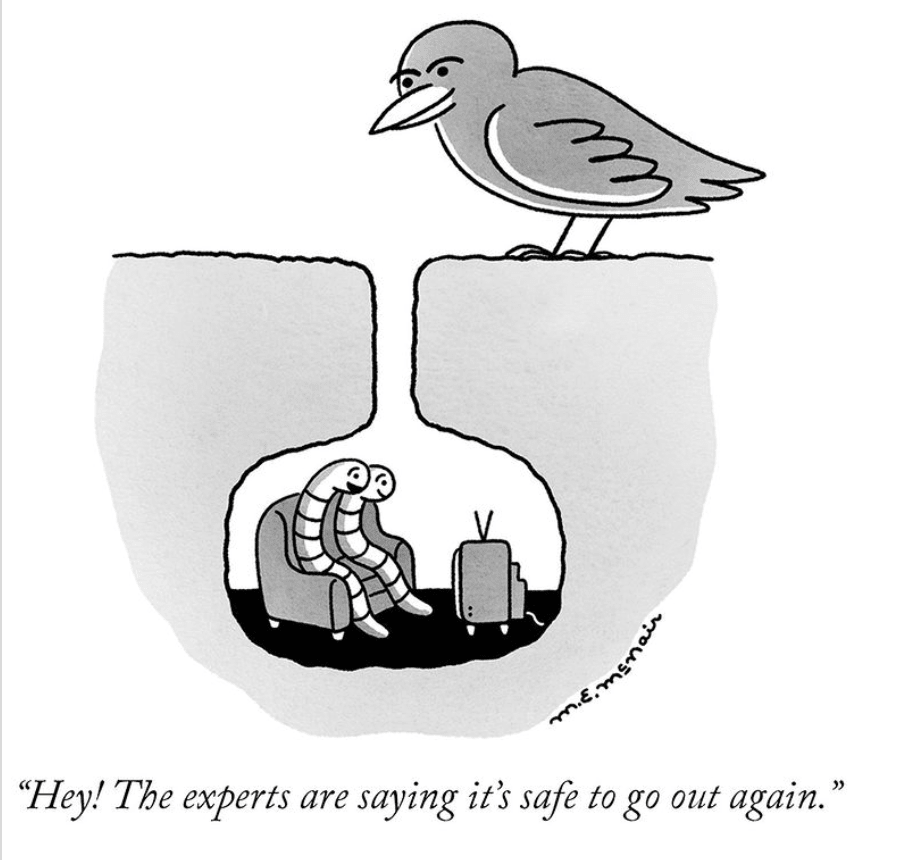 Mutation Continues– A New Strain?
A new variant of the coronavirus that may be associated with faster spread has been identified in southeast England, UK health minister Matt Hancock said today. However, researchers have responded skeptically to the claim. Eric Topol at The Scripps Research Institute said, "This is going to require rigorous assessment before it can be confirmed. New variant sure, functionally significant unlikely. Suspect it will be refuted or seriously questioned." (BBC News, Twitter, New Scientist)
MORE ON MUTATIONS– British Officials Identify Coronavirus Mutations, but significance Remains unclear
Scientists say the virus is under pressure as it collides with vaccines and the human immune system.
As vaccines are rolling out, the coronavirus is on the move as well, not merely spreading but also mutating, and possibly becoming more transmissible. There is no evidence that these changes are making the virus deadlier, but new research has provided evidence that the virus is not a static target of vaccines and will need to be watched closely to see how it responds to therapeutic interventions and the human immune system.
The issue of mutations sparked headlines across the United Kingdom after a top government official, Health Secretary Matt Hancock, stood in the House of Commons on Monday and announced that more than 1,000 confirmed coronavirus infections in southeast England show a suite of genetic mutations that might be driving the surge in that region.
That news was quickly followed by a striking statement from Jeremy Farrar, the head of the Wellcome Trust biomedical research foundation, saying "there is evidence to indicate a new variant of the Covid-19 virus" and calling this development "potentially serious." He said it is unclear whether the variant is responsible for the spike in infections in parts of the U.K. or what this may or may not mean for transmission of the virus and the efficacy of vaccines.
"The pressure on the virus to evolve is increased by the fact that so many millions of people have now been infected. Most of the mutations will not be significant or cause for concern, but some may give the virus an evolutionary advantage, which may lead to higher transmission or mean it is more harmful," (Washington Post)
Sweden's Hospitals Now Face Nationwide Staff Shortages
Sweden's capital is considering shelving all non-essential health-care services to free up resources needed to tackle the relentless rise in Covid-19 cases. The proposal, which would be effective till the end of January, is due to be discussed later on Tuesday, Bjorn Eriksson, Director of Health and Medical Services for the Stockholm region, told reporters in the Swedish capital.
The redeployment would help Sweden tackle the "historically high" health-care needs its citizens are facing during the pandemic. Occupancy rates in the intensive care wards of the largest Nordic metropolis were "well over 100%" on Monday, Eriksson said.
Almost all of Sweden's regional hospitals are now struggling with a shortage of health-care staff, Swedish Radio reported. University hospitals across the country, with the single exception of Norrland University Hospital in Sweden's northernmost region, no longer have enough employees to look after the sickest Covid patients, the broadcaster said.
Sweden is trying to contain a much more serious resurgence of the virus than its top health authorities predicted would grip the country in a second wave. Prime Minister Stefan Lofven criticized that failure, in a separate report published in Aftonbladet on Tuesday.
Last week, Stockholm's health-care system almost caved under the pressure of the pandemic as its intensive care capacity hit 99%. Local authorities have since raised the alarm level to the second of three categories, enabling a forced redeployment of staff to address the health emergency.
As of Tuesday, Sweden had registered 651 confirmed cases per 100,000 inhabitants over the past 14 days, compared with 527 and 98 in neighboring Denmark and Norway, respectively, according to World Health Organization data. (Bloomberg)
From Genetic Sequence to a Vaccine- in Ten Months
In the 11 months since they devoted themselves to stemming the deadliest pandemic in over a century, Ozlem Tureci and Ugur Sahin's precious few private moments have been spent exercising along deserted suburban streets near their home in the German city of Mainz, listening to '80s pop playlists. Deluged by paperwork from regulators around the world last week, the co-founders of BioNTech missed the TV footage of 90-year-old Margaret Keenan rolling up her sleeve at a hospital in Coventry in the UK to become the first patient injected with their approved Covid-19 vaccine — the news trickling in via messages from friends and colleagues. The symbolism of those images, however, was unmistakable: it effectively kickstarted humanity's fightback against a disease which has claimed more than 1.6 million lives. The mere fact that a safe and effective inoculation is available less than a year after the genetic sequence for a new, pneumonia-like pathogen was released puts the achievement by Dr Sahin and Dr Tureci, who are the FT's People of the Year for 2020, alongside the greatest medical breakthroughs of our time. (Financial Times)
Moderna Vaccine is Up Next
The Food and Drug Administration said Tuesday that the Covid-19 vaccine developed by Moderna was "highly effective," setting the stage for an emergency authorization later this week that would add a second vaccine to the arsenal against the pandemic. The agency posted online documents, prepared by its staff and by Moderna, analyzing the safety and effectiveness of the vaccine in a large clinical study. The findings will go before an independent advisory panel that will vote Thursday on whether to recommend FDA authorization. (The Wall Street Journal)
California Looks Internationally for Health Care Workers
California is scrambling to find enough nurses, doctors and other medical staff for the increasing demands of the unrelenting pandemic, with the state having so far acquired just one in 10 temporary contracted positions needed to treat surging caseloads. Meanwhile, the state's Health Corps, created by Gov. Gavin Newsom's administration in March, has been unable to provide the help needed to make up the difference, with only a small fraction of the thousands of people who signed up for the volunteer service available to staff overloaded facilities. To address the shortage, Newsom said Tuesday that California is "looking overseas" for additional staffing because other states are "in a similar predicament" to California and can't spare their own healthcare workers. (The Los Angeles Times)
Coronavirus: Daily Record 952 deaths as Germany Enters Lockdown
The record death toll for a single day coincided with the country beginning new, tougher COVID-19 lockdown restrictions. Reinforced measures are expected to run at least until January 10, affecting stores and schools.
The Robert Koch Institute (RKI) reported a record 952 deaths in Germany on Wednesday, the country's highest daily death toll since the start of the coronavirus pandemic. The previous record, set less than a week ago, was 598.
Germany also recorded 27,728 new infections as the country entered a stricter lockdown which closed schools and most shops nationwide.
One reason for the surge in deaths could be down to delayed reporting of data from earlier in the week from Saxony — one of the worst-hit regions.
The total number of deaths from coronavirus-related problems has reached 23,427. The total number of infections reported by the Robert Koch Institute, the country's national agency for disease control, since the beginning of the pandemic stands at 1,379,238. Just over 1 million of those cases have since registered as having recovered from the virus. (DW)
–The STATS–
TODAY's TOTAL
GLOBAL CASES:
Johns Hopkins– 73,696,995
WHO–71,919,834
TOTAL GLOBAL DEATHS (WHO):
Today–1,623,064
Two Days Ago–1,608,648
EVOLUTION OF-GLOBAL CASES (WHO):
Today–71,919,834
Two Days Ago–
71,051,805
NEW CASES (WHO):
335,834
–Tracking the Virus Around the World–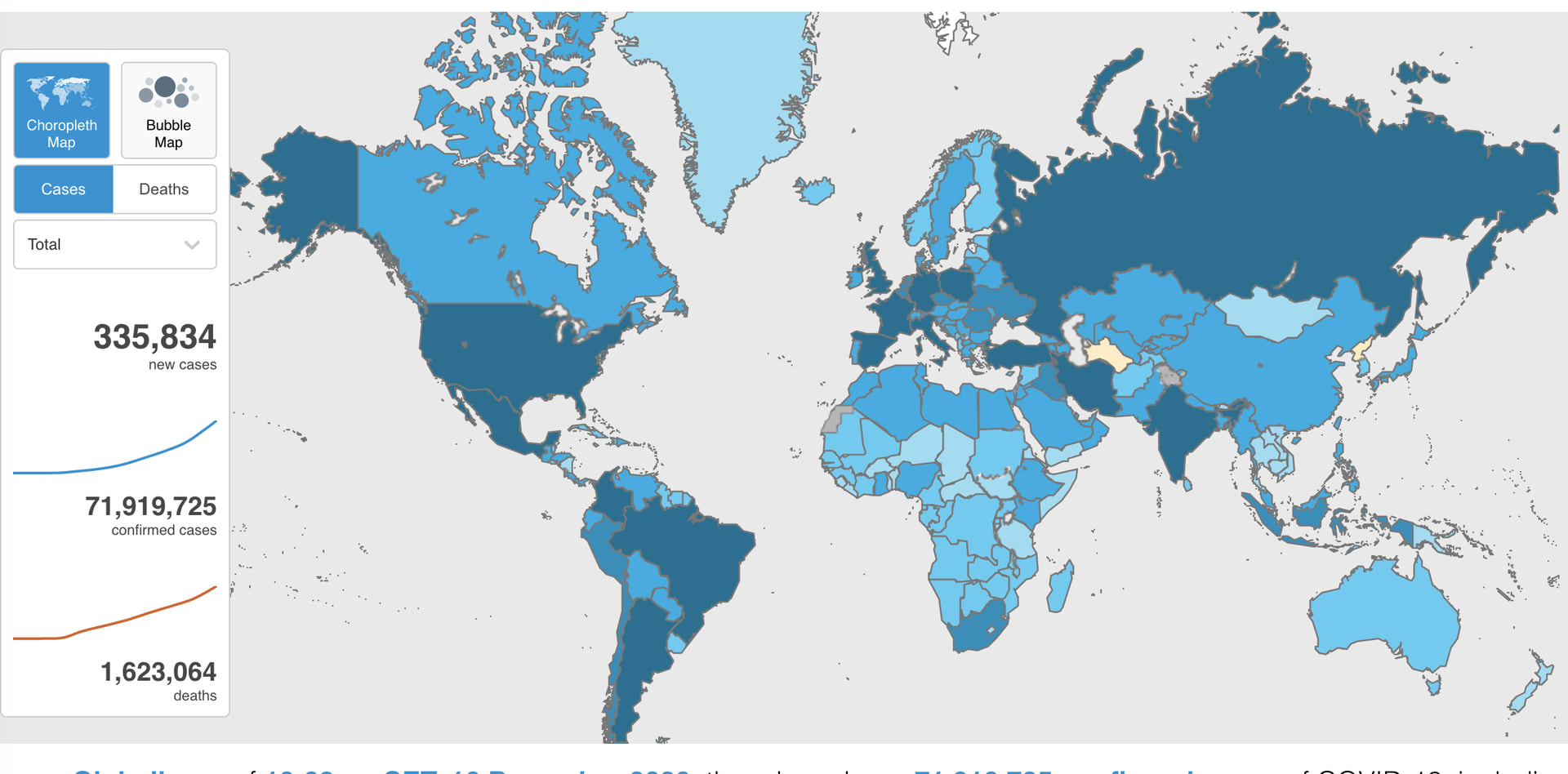 –FROM JOHNS HOPKINS CSSE–
The Cultures of Dignity Resources for Supporting
Social-Emotional Wellness
From Cultures of Dignity

,

For the Social-Emotional Tiny Guides from Rosalind Wiseman and Charlie Kuhn– a gift to our AAIE community– resources with no fee but plenty of insight.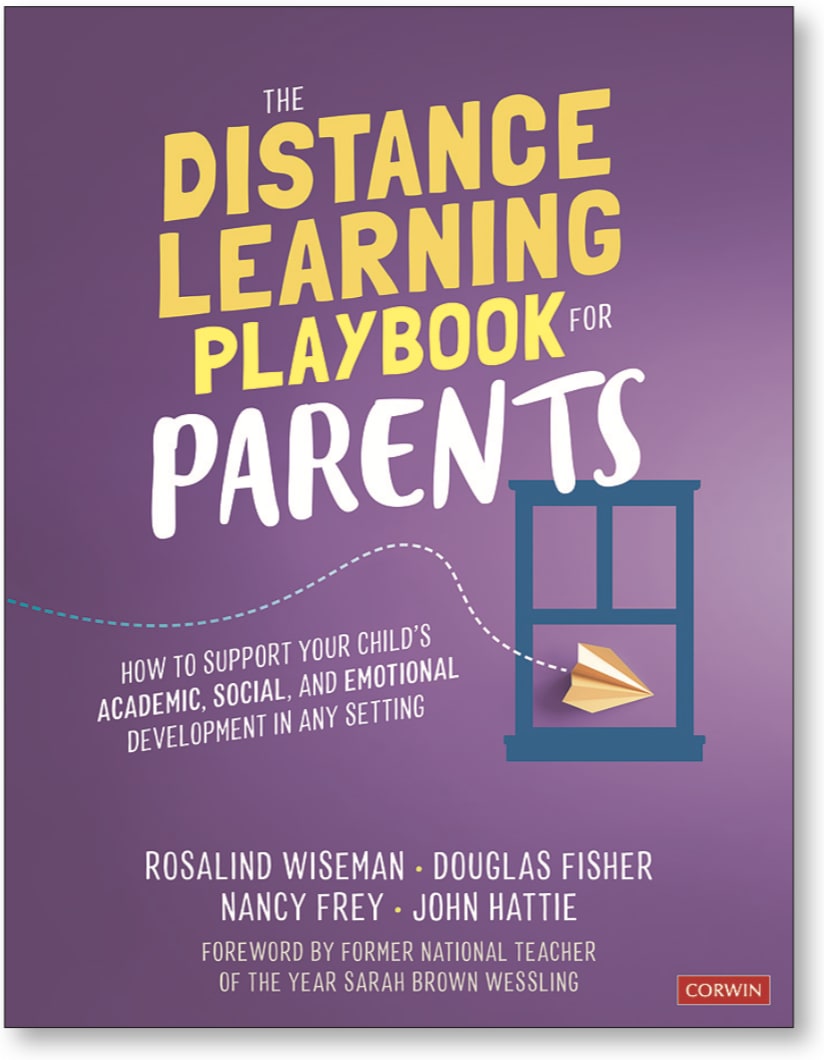 Rosalind Wiseman's newest book:

"Distance Learning Playbook for Parents–How to Support Your Child′s Academic, Social, and Emotional Development in Any Setting
A Final Note: The AAIE COVID-19 Briefing is provided to support your leadership for the school community you serve. We encourage you to use these resources in any way, shape or form that helps you, your communications and toward furthering close relationships across your community. – The AAIE Board