ASSOCIATION for the ADVANCEMENT of INTERNATIONAL EDUCATION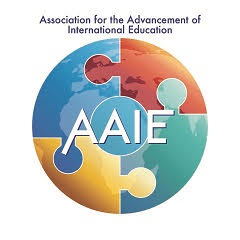 OUR MISSION
A global community that connects diverse people, ideas and resources, AAIE helps international educators lead with vision, wisdom, courage and integrity.
F3
Friday's Five Ideas for the Future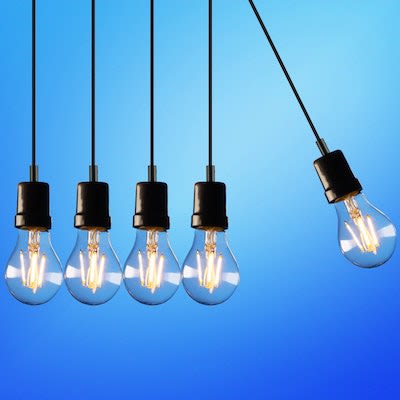 Leading in Uncertain Times
February 12, 2021
Welcome to this week's Friday Five (F3). This week we are asking you to get angry - or at least open yourself to the idea that it is okay if you are. As leaders, we strive to stay positive and focus on the bright side - but sometimes this is not only impossible but in fact detrimental when helping those around us. At its core, your anger is telling you that there's a problem and one way to productively express it is to use the energy it provides to solve that problem. Using your anger might also mean having a meaningful but difficult conversation. However, it is important to remember the importance of listening and not just talking. We need to remember that those around us are also experiencing a great deal of stress and anger. It can be challenging to maintain professionalism and stay on topic when you're angry, but communicating how you're feeling, along with listening to others in those moments, can be another valuable way that your anger can serve you. Lastly, if stress is one of the greatest factors in anger getting the best of us, how do we manage that stress to ensure that we are not letting the anger lead us in the wrong direction.
We will continue to send the weekly F3 Newsletter and will also extend the conversation in LinkedIn. Please join us and share articles and ideas with us as we learn from each other globally.
Your Board of Trustees and Mark
WORTH A THOUGHT
"Anybody can become angry - that is easy, but to be angry with the right person and to the right degree and at the right time and for the right purpose, and in the right way - that is not within everybody's power and is not easy." - Aristotle
Now on to Friday's Five...
There's a Dark Side to Looking on the Bright Side ... Here's a Healthier Antidote

While well-intentioned, too much positivity can actually suppress emotions. That can lead to stronger negative emotions, such as anxiety and depression, which can also manifest as physical illness. Experiences of this toxic positivity are not limited to well-meaning friends and family. It is also increasingly taking hold in the workplace as leaders lean into optimism in the face of massive COVID-19 economic and social impacts. In this Fast Company article, organizational psychologist Laura Gallaher, PhD offers an antidote to toxic positivity.
Why Our Pursuit of Happiness May Be Flawed
When asked "what do you want from life," chances are that your answer will come down to one thing: happiness. Our culture's fixation on happiness can seem almost religious and it is one of the only reasons for an action that seemingly needs justification: happiness is good because being happy is good. Author Nat Rutherford asks can we build our lives on this circular reasoning? In this BBC article he wonders if our obsession with being happy is in fact a recipe for disappointment.
The Lost Art of Listening
Think about how rare good listening is. For example, it is common for doctors to interrupt their patients within 11 seconds, even though patients may need 29 seconds to describe their symptoms. And ironically among managers who had been rated as the worst listeners by their employees, 94 percent of them evaluated themselves as good or very good listeners. In one poll, one-third of women said their pets were better listeners than their partners. In this TED article and talk, Adam Grant, PhD provides excerpts from his new book and discusses how listening well is more than a matter of talking less.
How to Be Angry

Anger is an emotion characterized by an intense feeling of displeasure. It ranges from the frustration you might feel when you can't find your car keys to the intense rage you feel when you or someone you care about is treated terribly. People often attribute their anger directly to external events. A better explanation is that anger emerges from three interacting factors: a provocation, the person's interpretation of the provocation, and their mood at the time. In this PSYCHE article, Ryan Martin explains that when you understand your anger, you can better manage it, and use it in more productive ways. Anger is a fuel that's dangerous when out of control - but when managed well, it can energize you to identify and confront problems. (with thanks to Bob Hetzel for this article)
Work-Life Balance Is a Cycle, Not an Achievement
Research has definitively shown that overwork isn't good for employees or their companies - and yet, in practice, it can be hard to overcome unhealthy work habits and reach a more sustainable work-life balance. In this Harvard Business Review article, Ioana Lupu and Mayra Ruiz-Castro explore what it takes for busy professionals to make a change for the better. The authors conducted a series of interviews with middle and senior-level managers at two global firms. They found that while the majority of respondents assumed working long hours was inevitable, a significant minority of them were able to resist this pressure and achieve a healthier balance through a process of increasing awareness, conscious reprioritizing, and implementation of public and private changes.
WORTH A READ
"There is more treasure in books than in all the pirate's loot on Treasure Island." – Walt Disney
Just as we are sensitive to the challenges of the coronavirus concerns - F3 will only focus on leadership learning and we'll ensure you receive our every-other-day coronavirus update as a separate publication.
To sign up for this newsletter
Please opt-in so that we remain in touch with the future and each other.
Contact Us
Mailing Address: AAIE PO Box 3496 Princeton, NJ 08543-3496
Physical Address: AAIE 15 Roszel Road Princeton NJ 08540

Phone: +1 609-716-7441
or +1 609-452-0990
Cell: +1 970-488-9416
www.aaie.org
© 2020 AAIE
If you received this email in error, you may unsubscribe from this list.