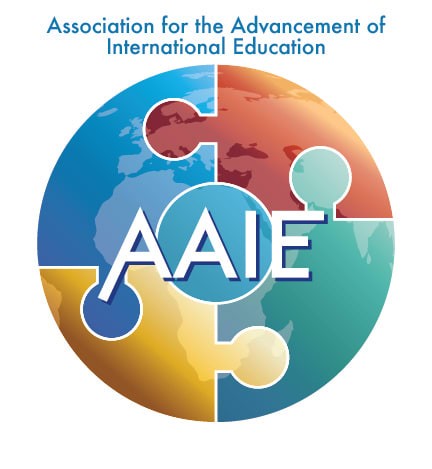 –Monday–
AAIE's COVID-19
BRIEFING #85
Editor's Note: During summer holiday, the BRIEFING will be published on Monday, Wednesday and Friday of each week.
July 15, 2020
Highlights
13,405,694 Cases World-wide–

(Johns Hopkins CSSE)

Student-visa rule change

Thursday's

CONVERSATIONS

continue...Tomorrow!

International leadership and impact on COVID-19–From the WHO Director General

ISHyderabad Reopens TODAY

The American International School of Cape Town's Roadmap

UPDATE on the Moderna vaccine trials

John C. Littleford– Be careful with short-term solutions
The AISCT Plan has been added- now 31 reopening plans on file
US cancels student-visa rule change
The US government has backed off of a visa rule change that put international students at risk of deportation if all their classes were taught online. The government agreed to rescind the change after it was sued by Harvard and the Massachusetts Institute of Technology. The issue had thrown the futures of more than one million foreign students — presently facing visa delays and pandemic-related travel restrictions — into doubt. Some students had already been turned away at US airports because of the rule. (The Wall Street Journal)
–A Quote to Note–
(In reference to the Moderna news)
"The hallmark of a vaccine is one that can actually mimic natural infection and induce the kind of response that you would get with natural infection. And it looks like, at least in this limited, small number of individuals, that is exactly what's happening,"
– Dr. Anthony Fauci, director of the National Institute for Allergy and Infectious Diseases
(see Covid-19 News
below)
– The WHO Director General Announces the State of Play–
It's All About Leadership–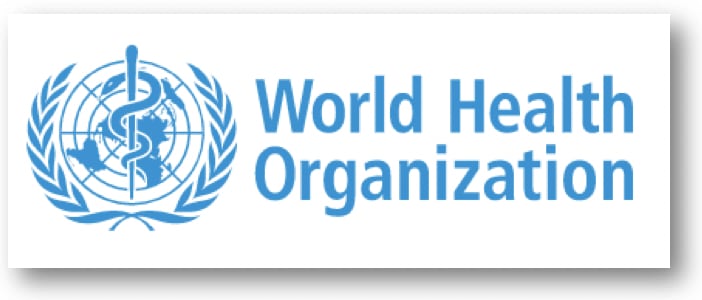 50% of the World's Cases in the Americas
"Yesterday, 230,000 cases of COVID-19 were reported to WHO. Almost 80% of those cases were reported from just 10 countries, and 50% come from just two countries.
Although the number of daily deaths remains relatively stable, there is a lot to be concerned about.

"All countries are at risk of the virus, as you know, but not all countries have been affected in the same way. There are roughly four situations playing out across the world at the moment.

"The first situation is countries that were alert and aware – they prepared and responded rapidly and effectively to the first cases. As a result, they have so far avoided large outbreaks. Several countries in the Mekong region, the Pacific, the Caribbean and Africa fit into that category. Leaders of those countries took command of the emergency and communicated effectively with their populations about the measures that had to be taken. They pursued a comprehensive strategy to find, isolate, test and care for cases, and to trace and quarantine contacts, and were able to suppress the virus.

"The second situation is countries in which there was a major outbreak that was brought under control through a combination of strong leadership and populations adhering to key public health measures. Many countries in Europe and elsewhere have demonstrated that it is possible to bring large outbreaks under control.

"In both of these first two situations, where countries have effectively suppressed the virus, leaders are opening up their societies on a data-driven, step-by-step basis, with a comprehensive public health approach, backed by a strong health workforce and community buy-in.

"The third situation we're seeing is countries that overcame the first peak of the outbreak, but having eased restrictions, are now struggling with new peaks and accelerating cases. In several countries across the world, we are now seeing dangerous increases in cases, and hospital wards filling up again. It would appear that many countries are losing gains made as proven measures to reduce risk are not implemented or followed.

"The fourth situation is those countries that are in the intense transmission phase of their outbreak. We're seeing this across the Americas, South Asia, and several countries in Africa. The epicentre of the virus remains in the Americas, where more than 50% of the world's cases have been recorded."
–Dr Tedros Adhanom Ghebreyesus
–Refreshing Optimism in Hyderabad, India–
The International School of Hyderabad (ISH) Starts the School Year 2020-2021 on…July 15
EDITOR'S NOTE: An open letter about the new school year beginning today in Hyderabad. Filled with can-do spirit, the school community has come together in strong understanding of what it takes to rally behind teaching and learning as local Covid-19 cases have increased eight-fold. Optimism reigns supreme.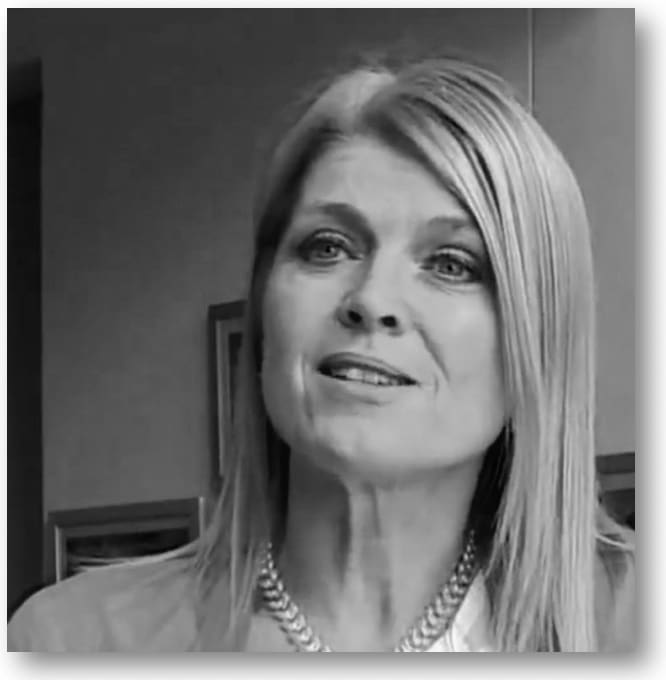 Dr. Oli Tooher-Hancock, Head of School
–by Dr. Oli Tooher-Hancock
Today, July 15, ISH began its new school year. Every school has a unique set of challenges in this COVID situation and as the bulk of our community could not travel this summer, we sent a survey out to all groups of our community to see if an early start would meet everyone's needs. Overwhelmingly, the response was "Please, please do this". Only a few of our juniors and seniors wanted to start in August because they had online summer courses already booked.
As a consequence, we were able to restructure our calendar for the year. We now have extended our December break from three weeks to five for example and have better spaced our breaks throughout the year. So, we have started the school year with a five-week block of learning and then will have a week off at the end of August. We knew that we would be starting virtually, so communicated such to parents two months ago, so everyone was clear and accepting of the decision.
Our school is situated on a very large UN scientific research center. All our expat teachers and leaders live on campus, so although we have been on lockdown since March 14, we have all been able to be in school (all be it with no support staff) and this has helped greatly in planning, communication, and decision making.
Like most schools, we have lost students but we started the school year with 387 (down by 50) and 28 new students joined us from around the world on a whole school zoom assembly at 8.30 am (IST). We had nearly full attendance despite the time differences. Our learners then went off to extended homeroom and so the year began. There was a buzz of excitement in the air and everyone seemed happy to be back at school, most notably the parents!
In my update to the community, I compared the COVID figures from our last day of the school year which was June 12. In one month, the number worldwide has nearly doubled, the numbers in India tripled and the numbers here in Hyderabad has increased 8-fold, so although we are preparing the school to be safe for a blended learning approach, from the beginning of September, we doubt this will be the case for us. And so we must get better at what we do, how we do it and most importantly why.
Through the advice and learnings of many international schools around the world and our own experiences from last semester, we were able to adjust our schedules with confidence, to get more balance between synchronous and asynchronous learning. Parents now understand that time on a zoom with the teacher does not equal all the learning time. We have made Wednesdays largely asynchronous, with a view for teachers to attend professional learning to continually improve their delivery in a continuous learning model.
It will be interesting to see how this next phase unfolds but we remain bold, resilient and most of all optimistic, appreciating our situation each day and making the very most of it. My colleagues on campus are quite a diverse bunch and so a good dollop of humor has really helped us in the most trying of times.
Thank you to Mark, who appeared to be glued to the same spot for three months (!), for arranging the conversations for international school leaders. These AAIE calls over the past few months have not only been lifesavers in terms of keeping our spirits lifted but the practical advice we have received from other schools has been simply incredible. A final shout -out to whomever it was that suggested delivering pizza to faculty (I think it was Colin in Spain), but we managed to have 'Pizza Tuesday' for our campus dwellers, which they loved!
I wish everyone a continued well- earned rest wherever you are and a successful start to your school year.

With kind regards,
Oli
–THIS WEEK's CONVERSATION– (summer schedule)
Be with us on July 16- Tomorrow
Our Global Leadership Community- Together
Twenty Weeks Running
A Weekly CONVERSATION between School Heads and Senior Leaders #20
Maybe the most important CONVERSATION of all– talking together on the most pressing issues, from enrollment, community safety, seniors seeking college student visas and the upcoming reopening decisions.
We are finding hope because we are in this thing together. A full measure of candor, debate and problem-solving in the mix of unprecedented leadership demands and creative problem-solving.
With thanks to Will Richardson who has facilitated our Thursday CONVERSATIONS since the very beginning.
NOTE: Our Thursday leadership community gatherings will continue throughout the summer months.
–An Open Letter from John C. Littleford–
Short Term Solutions Can Lead to Long Term Problems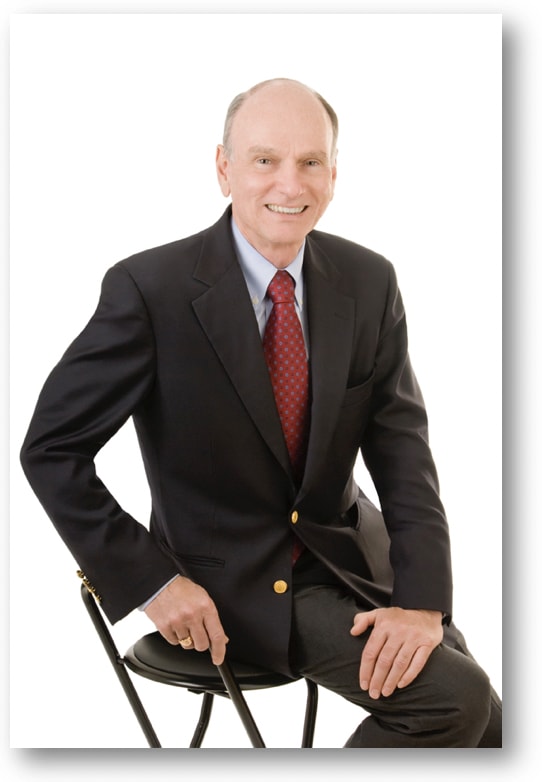 John C. Littleford
Senior Partner
Littleford & associates
In these unprecedented, highly uncertain and stressful times, boards are pressing heads for answers to these questions: "Should we cut tuition? Should we cut staff? Should we refund tuition and/or fees? Should we freeze salaries and benefits?" Parents, faculty and staff obviously are eagerly and anxiously awaiting the responses.
Heads find themselves caught in the middle. Do they reopen school and risk spreading the virus from contagious but asymptomatic students to highly susceptible adults, older staff or those with compromised immune systems? Might the school be risking a potential lawsuit? Or, do heads push back against opening school completely, offering other options like staggered schedules thereby potentially facing attacks for not being "tough" enough or incurring the wrath of local, regional or national governments for not following public school guidelines to open up?
Here is what one Head wrote about her dilemma:
"With the exchange rate, we are being killed in terms of budget. The Board initially asked me to cut $2.8 million (local currency) from the budget (faculty and staff). I've been arguing this, stating the reasons of staff morale, need for more not less people with having to group students differently, hurting our international reputation, etc. And, I was able to bring that figure down by 50%, with the Board agreeing to tap into our emergency fund, just a little. The fund is at 9 months of operational expenses, and my first and constant suggestion is to cover all shortfalls from this fund, just for one year.
In the end, we compromised on a more equal approach to balance the budget (slight tuition increase, some staffing cuts, and some money from the fund). But if we covered it all with the fund, it would only be 10% of the fund."
This Head rightly states that slashing the budget for faculty and staff salaries will likely hurt staff morale; impact the School's ability to respond adequately and safely to the challenges of the pandemic; and possibly damage the School's international reputation and its recruiting efforts. The place to start is to trim operations and delay non-essential projects.
Here are other points to consider regarding this critical financial time for our schools.
In the US recession of 2008 to 2010, there were winners and losers in the independent schools world. The schools that kept their tuitions and their tuition hikes as announced and beefed up substantially their need based financial aid budgets, "carried" their wounded families along until the economy stabilized and jobs returned and these folks dropped off the aid they had received. These schools had created no long-term expectation that they would reduce tuition for everyone even for those who were able to pay for it fully without aid.
The schools that cut tuition or refunded parts of it or switched positions on their announced tuition increases by and large created a class of parents who for several years going forward pestered administrations to keep tuitions low or with no increases at all. Down the road, these same schools THEN found themselves having to bump tuition by 10% or more for several years in a row just to make up for lost ground. That created a new furor.
A similar scenario happened with capital campaigns. The schools that continued them even at a more modest level in 2008-2010 saw their campaigns jump forward towards meeting their goal when the recession was over because their campaigns were already well planned and partially funded. Those schools that abandoned their campaigns and waited three years to restart them were way behind the giving curve and the local competition.
Be careful of what appears to be the easy solution now but will become a problem in the next few years.
The Head mentioned above had done the best that she could. Given that the board/head relationship is so critical at this time, it was wise for both to compromise in order to find a solution. But a school that has a cash reserve of 9 months of operations and if using only 10% of that reserve would mean no reduction in force and no loss of benefits and salaries for a year or two until the economy comes back, is actually in a relatively healthy financial position. A school would have been well advised to tap into that reserve to the tune of 10%. This virus is the biggest threat since the last World War. It constitutes a threat of the kind for which cash reserves are designed.
Boards are often conservative fiscally, as they should be. But wise boards know the difference between insightful stewardship and anxiety-based decisions that often react too quickly to parent demands and board members' own worries.
Remember that most boards of international and independent schools are made up of current parents who are understandably anxious about their own professional and personal lives. It is always challenging for some of them to take off their "parent hats" but it is never more important than now to do so and think long-term and strategically.
–An International School Reopening ROADMAP
for South Africa–
The American International School of Cape Town
Editor's Note: Take special note of the use of the "3 Ds" concept, specific to South Africa, the crystal clear decision matrix (a rubric format) and the emphasis on teaching and learning and associated pedagogy, depending on safety in the community. Everyone's safety comes first.

–by Dr. Daniel Jubert and Team
"We have benefited so much from others
to make ours come together!"
Looking forward to the 2020-21 school year and beyond, the American International School of Cape Town is committed to doing everything possible to reopen our campus because we believe doing so is in
the best interest of our community. Yet we recognize that AISCT needs to find a roadmap for reopening safely with the health and wellbeing of our entire community being paramount.
This Roadmap for 2020-2021 is guided by the assumption that the current health pandemic will remain part of our reality for an indeterminate amount of time.
Even as we plan to reopen our campus in August, we know we may need to close again with very little warning. This means AISCT must be prepared to be nimble and be able to move between different learning models designed to fit a variety of circumstances.
As the school plans for reopening the campus to teachers, staff, students, and the rest of the community, four critical areas are core to our policies and protocols. These areas include:
Physical distancing and reducing density

Health screening and preventative hygiene

Cleaning, sanitizing, and disinfecting

Communications, training, and coordination
Each of these critical areas helps shape our approach to ensuring our policies and protocols provide the necessary conditions to mitigate the risk of exposure to COVID-19. The school will then assess how learning and wellbeing can best be supported with special consideration to the benefits of classroom-based instruction and/or remote learning and against risk factors related to the reopening of the school.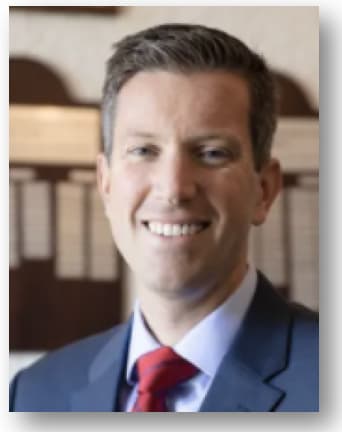 Dr. Daniel Jubert,
Head of School
AISCT's Guiding Principles
Being back together as a community, to the greatest extent possible

Prioritizing community health, safety, and wellbeing

Continuing to provide a strong, rigorous, and balanced educational program to meet the learning needs of all students
"The challenge of planning for the reopening of the AISCT campus must consider:
What would an average school day for a typical student look like in our current reality?
"Therefore every policy, protocol, and practice is reviewed with the goal of ensuring preventative hygiene or providing for
physical distancing."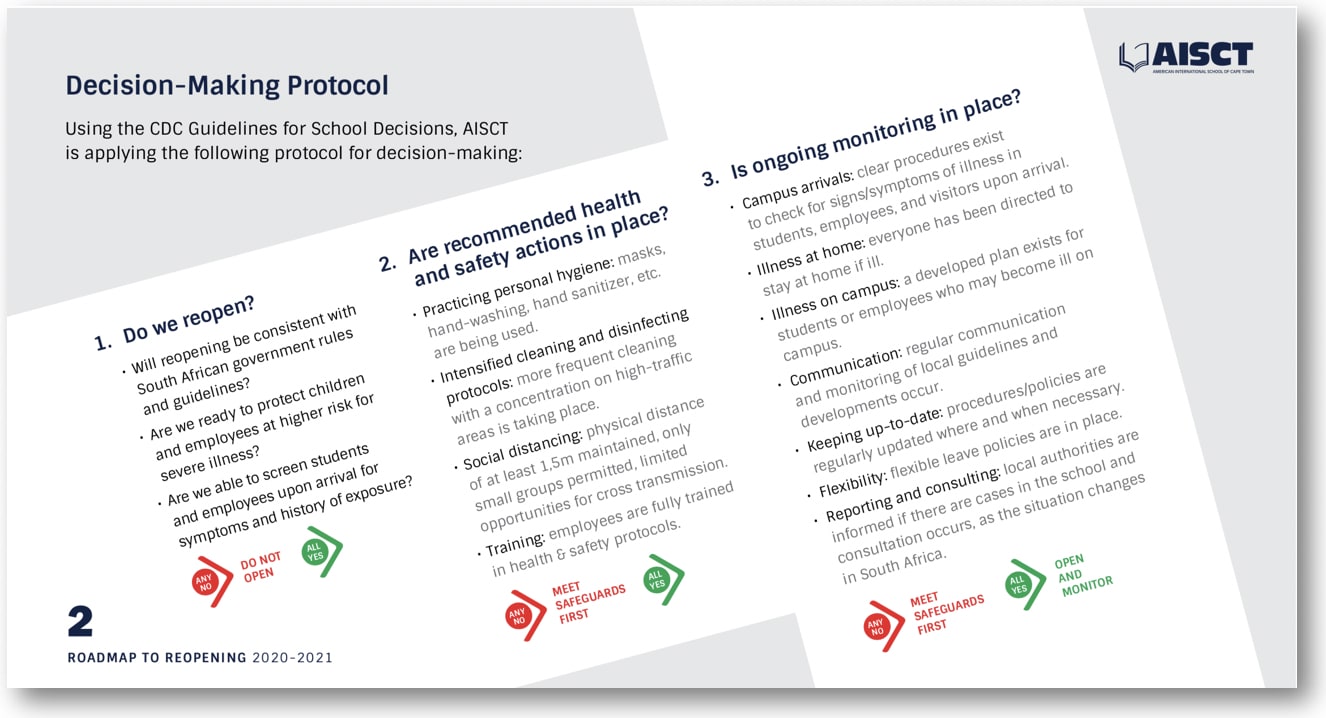 The decision-making protocol for all to understand across the AISCT community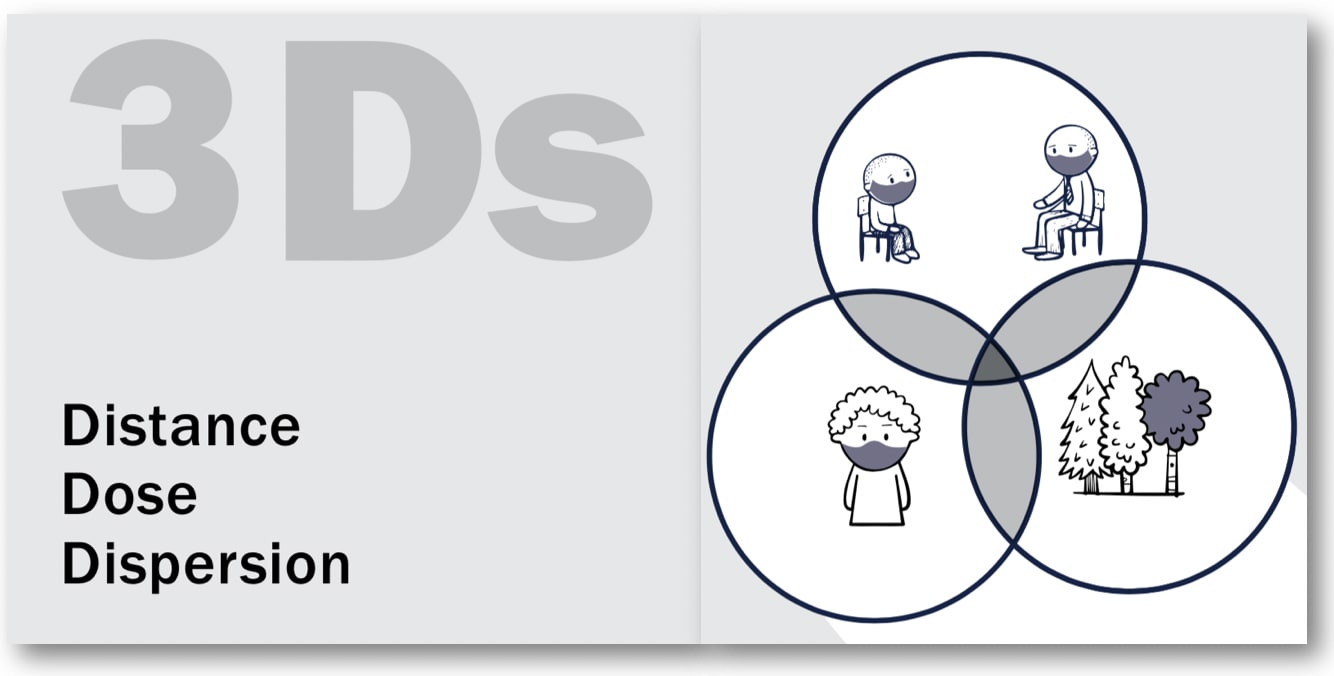 The AISCT safety protocol is based on the "3 Ds"
Distance: The further away individuals are from someone who is infected, the less likely they are to be infected by them or to inhale particles the other person has exhaled.
Dose: To become infected, individuals need to have contact with a minimum dose, which takes time and exposure to people with the virus.
Dispersion: Because smaller particles hang around in the air, the movement of air makes a big difference. The particles disperse quickly when people are outside.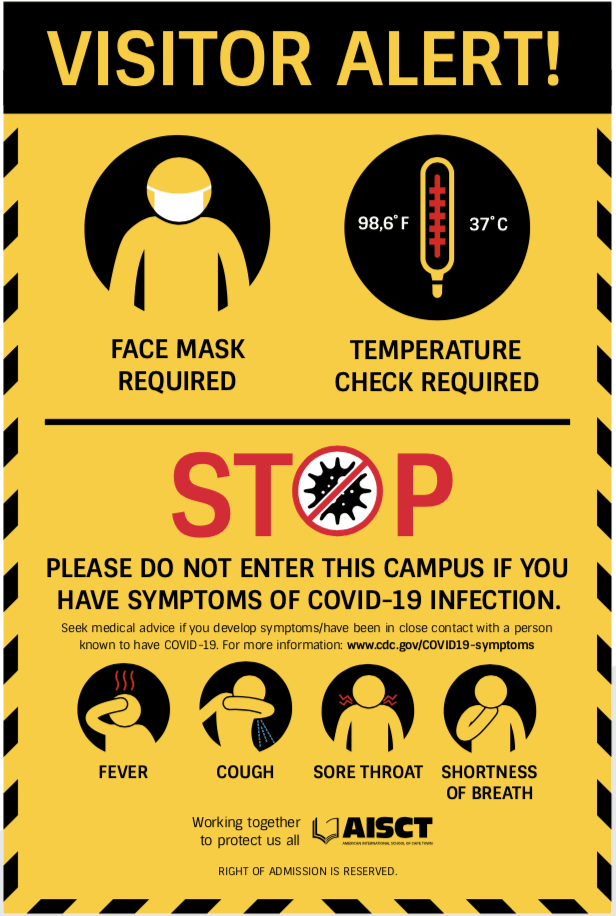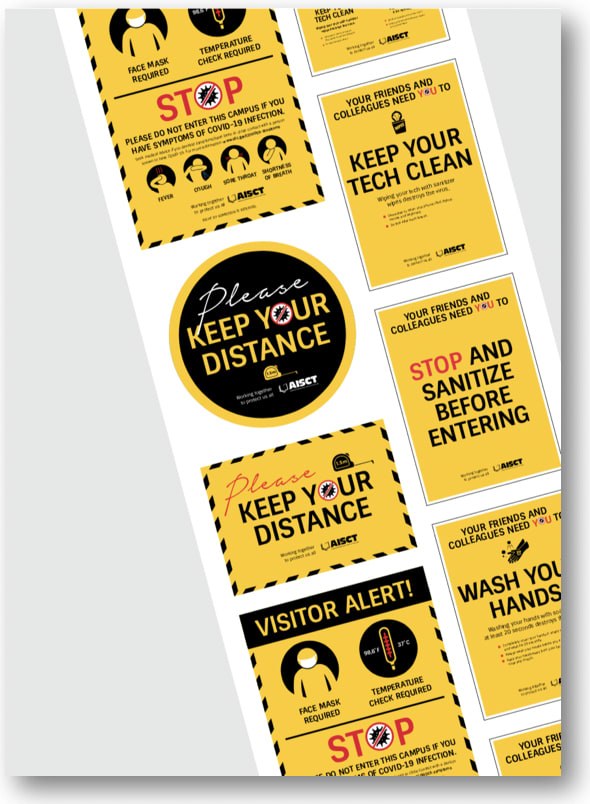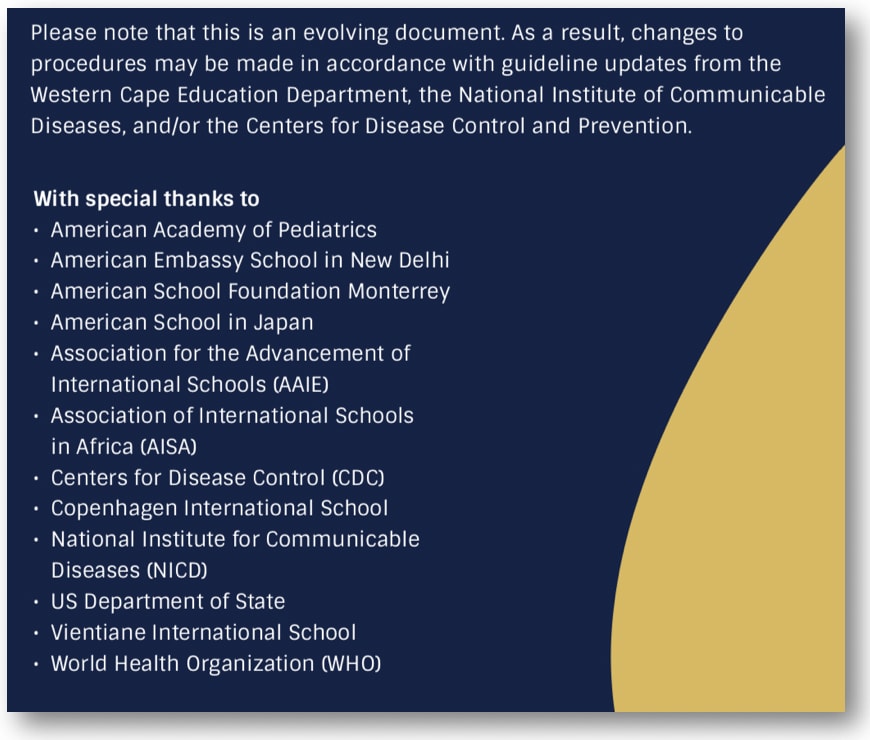 Recognizing the contributions of many toward the welfare of the AISCT community.
–THE NEWS of COVID-19–
13,405,694 Cases Worldwide (Johns Hopkins CSSE)
A Global View
Coronavirus cases soared by more than a million globally in just five days as the numbers continue to accelerate from week to week, according to figures from Johns Hopkins University.
Reported cases increased by 1,046,200 from July 6 through July 10, up from a 994,400 increase over the five days from July 5 through July 9.
The total global case number surpassed 13 million on Monday, growing by 1,061,600 between July 8 and July 13. While some countries that were hit early in the outbreak have managed to contain the virus, the number of cases globally has been accelerating fairly steadily. There have now been more than half a million deaths from the virus worldwide, according to JHU data.
The World Health Organization's director-general on Monday warned there would be "no return to the old normal for the foreseeable future." Tedros Adhanom Ghebreyesus told a media briefing in Geneva that there were no shortcuts out of this pandemic, and that while we may hope for an effective vaccine, there must be a focus on using the tools that are available now to suppress transmission and save lives. "We need to reach a sustainable situation where we do have adequate control of this virus without shutting down our lives entirely, or lurching from lockdown to lockdown," Tedros said. (CNN)
If Everyone Just Wore a Mask– from CDC
The spread of the novel coronavirus "under control" within a matter of weeks if everyone wore face coverings, Centers for Disease Control and Prevention Director Robert Redfield said Tuesday. He said masks — which can act as a barrier for respiratory droplets that can be propelled into the air an infected person coughs, shouts or sneezes — are among the most effective measures to prevent the spread of the virus. Redfield said he was "saddened" that the wearing of masks has become politicized. "I think if we could get everybody to wear a mask right now, I think in four, six, eight weeks we could bring this epidemic under control," Redfield said. (Washington Post)
There are Positive Developments
Here are six positive developments to remind us that there is hope in this crisis:
Therapeutic treatments (in addition to what we already have for the most sick patients) will arrive before vaccines. Scientists have now engineered clones of these antibodies — what we call monoclonal antibodies — and they are showing to be effective both therapeutically and to prevent infection.
Saliva Tests: Rapid, low-cost saliva tests are also coming, and, they are a game-changer. Why? These are like home pregnancy tests but for covid-19. Imagine a test you could take at home every day, that gives you an answer in a few minutes after spitting into a vial and costs only $1 to $5. Such a test would change our ability to slow outbreaks where early detection is everything.
Masks as Non-political Tools: The debate is finally over: Masks work. It took three months, but universal mask-wearing is catching on. (Not all masks are created equal, so fortunately, there is now guidance on what constitutes a good mask.)
Agreement on Airborne Spread: Consensus has finally emerged that airborne spread is happening. This week, the tide turned when 239 scientists signed a letter to the WHO urging it to acknowledge airborne transmission. And that's exactly what the WHO did.
Many of Us with T-Cells: There is some science showing that past exposure to common-cold coronaviruses might be playing a protective role for some people. Several studies are now showing that 20 to 50 percent of people who had never been exposed to the novel coronavirus have immune cells — known as memory T cells — in their body that react to this new virus.
Vaccine Success Step-by-Step: Vaccine trials seem to be working, and drug manufacturers have already said they might be able to deliver doses by October. Remember, it was not a given that vaccines would work, so the fact that the early-stage clinical trials are showing positive signs is encouraging. Also a reminder that this is lightning-fast; if we get a vaccine within 12 months, that will be the quickest vaccine ever developed — by several years. For the first time in history, nearly every scientist in the world is focused on the same problem. This is starting to pay real dividends. (Washington Post)
First data for Moderna Covid-19 Vaccine Show it Spurs an immune Response
Moderna's Covid-19 vaccine led patients to produce antibodies that can neutralize the novel coronavirus that causes the disease, though it caused minor side effects in many patients, according to the first published data from an early-stage trial of the experimental shot. The results were published Tuesday in the New England Journal of Medicine. Moderna had previously released some results in a press release, but many experts said they were not sufficient to draw many conclusions. Even now, many are withholding judgment. The study, which was run by the National Institutes of Health, showed that volunteers who received the vaccine made more neutralizing antibodies than have been seen in most patients who have recovered from Covid-19. But a second injection, four weeks after the first, was required before the vaccine produced a dramatic immune response. "We don't know how much [antibody] we need to be protected, so we can't say" all the participants "achieved a protective level," Kathryn Edwards, scientific director of the Vanderbilt Vaccine Research Program, said in an email to STAT. "What we can say is that they made antibody that neutralized the virus, which is good."
Asked to compare the Moderna and Pfizer vaccine data, Dr. Fauci said, "I don't think you could say anything about one being better than the other. They both induce good responses. Let's see what happens in the real world." (STATnews)
An International Commitment to Wearing Masks?
Although we don't yet know what proportion of new infections are the result of transmission from people who are asymptomatic or pre-symptomatic, we know enough to require everyone, unless they have a medical condition like severe asthma that would make mask a health hazard, to wear a mask anytime they are in indoor public spaces or crowded outdoor spaces.
People infected with SARS-CoV-2, the virus that causes Covid-19, most actively shed the virus at the time symptoms begin. Individuals without symptoms who test positive for Covid-19 show viral loads as high as those with symptoms. Individuals who are infected with the virus can feel fine but still transmit virus for days before they develop any symptoms. A mask order can be nuanced. Evidence continues to suggest that indoor aerosol or droplet transmission is key to the spread of the epidemic. A mask probably doesn't need to be worn while jogging or strolling through a park or lightly populated outdoor area if you won't be close to other people. But they should be worn in urban areas with heavy pedestrian traffic, during protests, or at political rallies. Wearing masks does not eliminate the risk of spreading Covid-19. But it prevents individuals who are infected but feel well from becoming, in essence, walking weapons. (STATnews)
–The STATS–
TOTAL GLOBAL CASES:
Johns Hopkins
13,405,694
WHO– 13,150,645
GLOBAL DEATHS (WHO):
Today–574,464
Two Days Ago–566,654
One Month Ago–
431,541
EVOLUTION OF-GLOBAL CASES (WHO):
Today–
13,150,645
Two Days Ago–12,768,307
One Week Ago–
11,874,226
One Month Ago–
7,823,289
NEW CASES (WHO):
Today–185,836
Two Days Ago–215,539
One Week Ago–
204,967
One Month Ago–
132,581
South Africa's Dire Health Services Infrastructure
With key staff on strike or sick with coronavirus in the Eastern Cape province, nurses are forced to act as cleaners, surgeons are washing their own hospital laundry and there are alarming reports of unborn babies dying in overcrowded and understaffed maternity wards. As doctors, unions and management fight over scarce resources, one senior doctor described the situation as "an epic failure of a deeply corrupt system", while another spoke of "institutional burn-out… a sense of chronic exploitation, the department of health essentially bankrupt, and a system on its knees with no strategic management".
The revelations come just as South Africa - which held the coronavirus back for months with an early, tough, and economically devastating lockdown - now sees infection rates soar nationwide, prompting President Cyril Ramaphosa to warn that "the storm is upon us". (BBC World)
South Africa Ranks #9
South African President Cyril Ramaphosa said Sunday the country will return to a ban of the sales of alcohol immediately to reduce the volume of trauma patients so that hospitals have more beds to treat COVID-19 patients.
Confronted by surging hospitalizations due to the coronavirus, South Africa is also reinstating a night curfew to reduce traffic accidents and has made it mandatory for all residents to wear face masks in public. Ramaphosa said that top health officials warn of impending shortages of hospital beds and medical oxygen as South Africa reaches a peak of COVID-19 cases, expected between the end of July and September.
South Africa's rapid increase in reported cases has made it one of the world's centers for COVID-19, now the 9th country most affected by the disease, according to Johns Hopkins University. The country has reported increases of more than 10,000 confirmed cases for several days and the latest daily increase was nearly 13,500. South Africa accounts for 40% of all the confirmed cases in Africa, with 264,184, including 3,971 deaths, acccording to the Africa Centers for Disease Control and Prevention. (Washington Post)
Latin America Leads in Recorded Deaths
Latin America and the Caribbean have now recorded more coronavirus deaths than the US and Canada, a CNN analysis of Johns Hopkins University data shows.
As of Tuesday, Latin America and the Caribbean have reported at least 146,515 deaths due to Covid-19. The United States and Canada combined have recorded at least 144,451 coronavirus deaths. The analysis is based on Johns Hopkins figures as of 4 a.m. ET today. The data for "Latin America and the Caribbean" includes the following countries: Brazil, Peru, Chile, Mexico, Colombia, Argentina, Ecuador, Bolivia, Panama, Dominican Republic, Guatemala, Honduras, El Salvador, Venezuela, Costa Rica, Haiti, Paraguay, Nicaragua, Cuba, Uruguay and Jamaica.(CNN)
India's Statistics In the Past 24-hours
More than 100,000 people in India have tested positive in just the past four days, said the Indian Ministry of Health and Family Welfare on Tuesday. The country recorded 28,498 new cases and 553 new deaths in the last 24 hours, said the ministry. That raises the country's total to 906,752 cases and 23,727 deaths. (Washington Post)
In Spain, one million hidden asymptomatic cases
Europe's largest effort to identify people who have been infected by the new coronavirus has found that roughly one-third of them did not show symptoms. Researchers tested more than 61,000 people from randomly selected households across Spain for SARS-CoV-2 antibodies. Nationwide, some 5% of people tested positive, of which around 1 in 3 were asymptomatic. On the basis of their results, the researchers estimate that roughly one million infected people could have gone undetected because they did not show symptoms. (Lancet)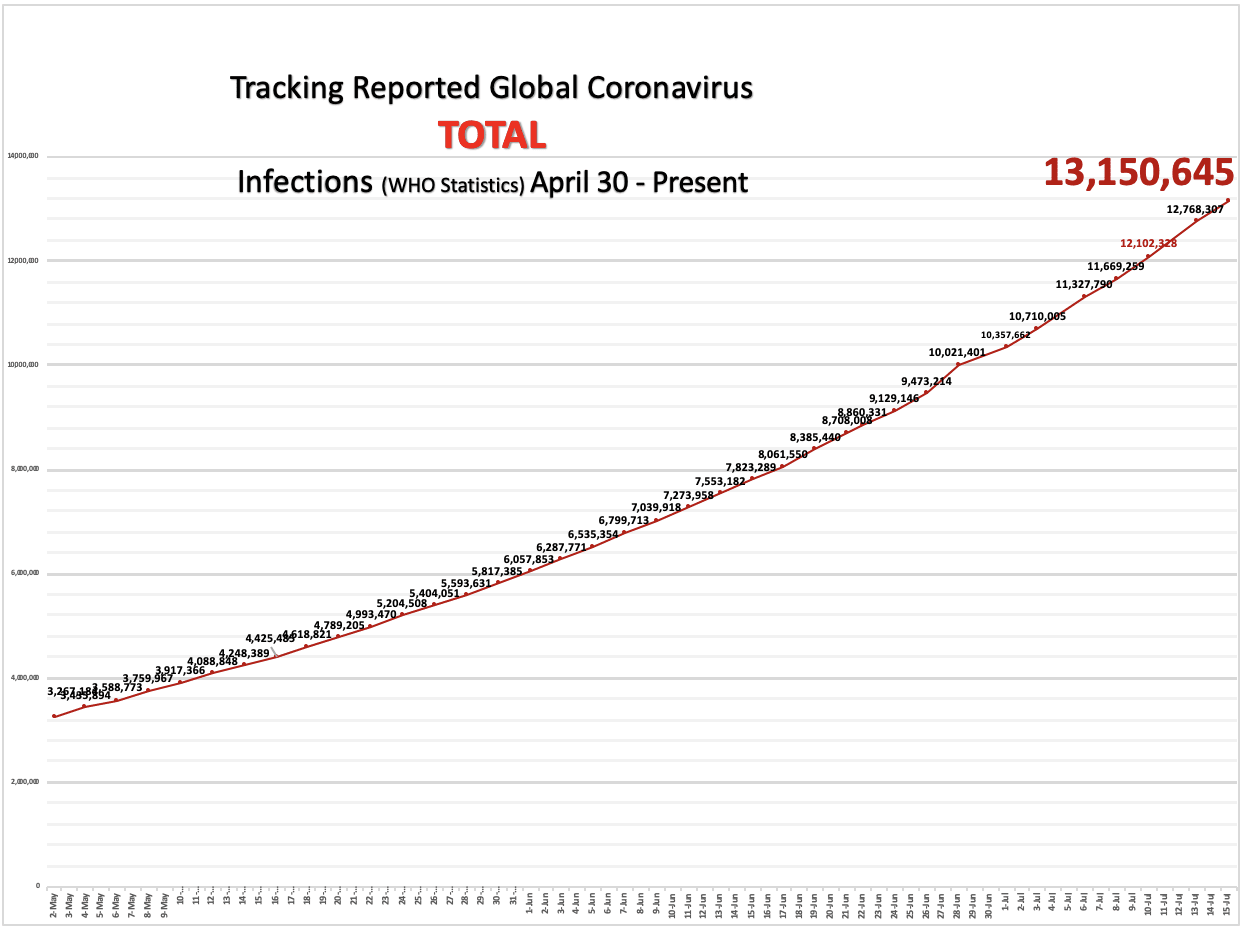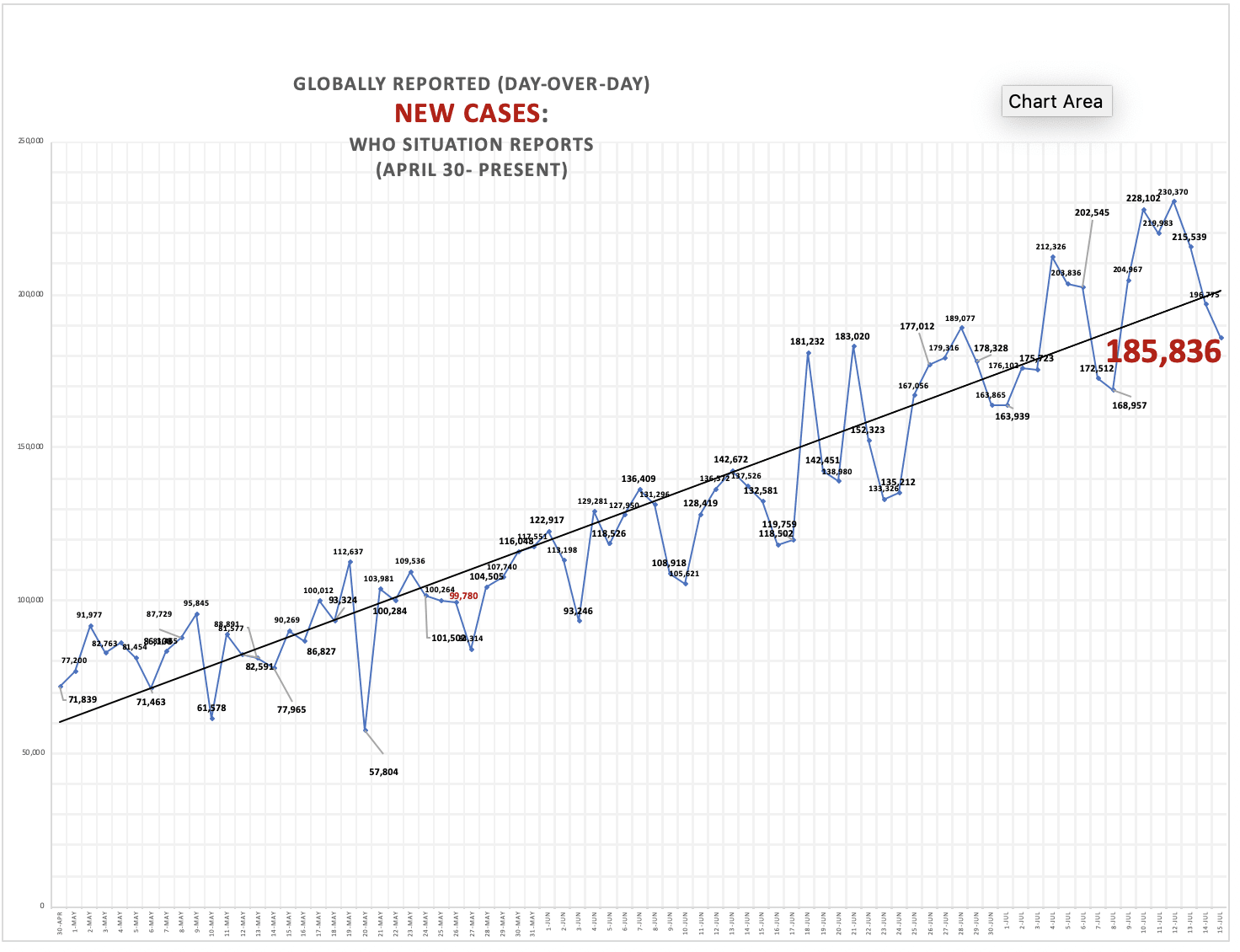 –FROM THE WHO and JOHNS HOPKINS CSSE–
From the WHO

, the Situation Report for July 15

,

2020
From the WHO

, The European Region Dashboard
From Cultures of Dignity

,

For the Social-Emotional Tiny Guides from Rosalind Wiseman and Charlie Kuhn– a gift to our AAIE community– resources with no fee but plenty of insight.



A Final Note: The AAIE COVID-19 Briefing is provided to support your leadership for the school community you serve. We encourage you to use these resources in any way, shape or form that helps you, your communications and toward furthering close relationships across your community. – The AAIE Board