ASSOCIATION for the ADVANCEMENT of INTERNATIONAL EDUCATION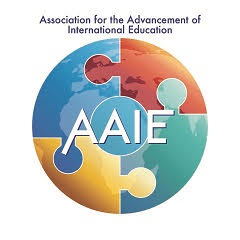 OUR MISSION
A global community that connects diverse people, ideas and resources, AAIE helps international educators lead with vision, wisdom, courage and integrity.
F3
Friday's Five Ideas for the Future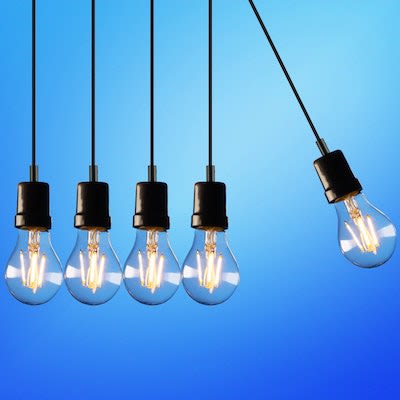 Leading in Uncertain Times
September 4, 2020
Welcome to this week's Friday Five (F3). This has easily been the hardest "back to school" to date. It is never an easy feat but this year we added a lot of extra uncertainty and anxiety to the opening of schools. We found ourselves having to change virtually every aspect of what we do. From teaching in the classrooms and how we interact throughout the day - to embracing online learning and/or a hybrid model - nothing looked the same. So was it all worth it? I think the answer can be measured by the students ending their days exhausted but happy, and in the teachers content to be back in front of students. So as we take small steps to "normal" we must remember that this will take time, and that now is the moment for great patience. Patience for schools trying to make changes at record speed as new regulations are announced, for teachers taking on many more responsibilities and roles inside and outside of the classroom, for students trying to learn while distracted by their anxiety and for parents that are constantly second guessing what is the best decision for their children. Now is the time to remember that we are all in this together and we can find comfort that while we are not yet quite at "normal" we are at "better" - and that is the right path.
We will continue to send the weekly F3 Newsletter and will also extend the conversation in LinkedIn. Please join us and share articles and ideas with us as we learn from each other globally.
Your Board of Trustees and Mark
AAIE CONVERSATIONS
Leadership Can Be Lonely; Let's Change That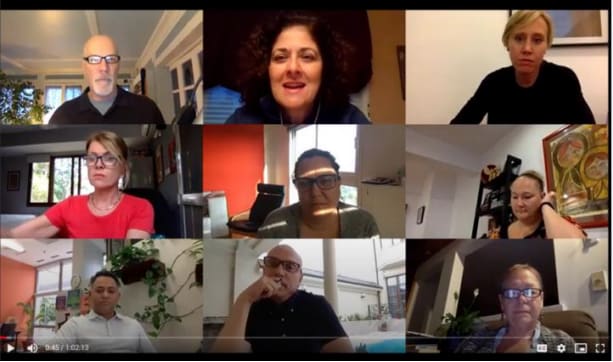 AAIE'S Leadership Masterminds Cohorts
We are pleased to announce our second round of AAIE Leadership Masterminds for 2020-21. We're opening up two cohorts of 10-12 international and independent school leaders each, who will meet via Zoom once a month (and via Slack in the interim) to engage in the critical CONVERSATIONS you need to be having to figure out the next steps into the future of your school.
These cohorts will be guided by AAIE partners Homa Tavangar and Will Richardson, founders of the Big Questions Institute. Will and Homa are internationally respected speakers and coaches well versed in the complexities of the moment and the conversations required to deal with them.
WORTH A THOUGHT
"Human beings are works in progress that mistakenly think they're finished." - Daniel Gilbert
Now on to Friday's Five...
Becoming a More Patient Leader

Leading effectively - especially during a crisis - takes patience. If you can't retain your composure in the face of frustration or adversity, you won't be able to keep others calm. When your direct reports show signs of strain, you need to support them, not get irritated. Solutions to new challenges usually take time to put into practice. In this Harvard Business Review article David Sluss discusses how often leaders want quick fixes and can't wait for strategies to take hold. Sluss conducted a survey to learn more about how patience affects a leader's influence on direct reports, especially during challenging times. The results: when leaders demonstrated patience their reports' self-reported creativity and collaboration increased by an average of 16% and their productivity by 13%.
Stay visible - but don't be needed: How Alain Bejjani is leading through the unexpected

A five-year, purpose-driven digital transformation has helped the CEO of Majid Al Futtaim, and his organization, to cope with the coronavirus pandemic. In this Gemma D'Auria interview in McKinsey Quarterly, Alain Bejjani explains how he redefined the company's purpose as creating "great moments for everyone, every day," brought digital technology to every part of the company, delivered stellar financial performance, and ensured that MAF has several years of liquidity. Bejjani reflects on his "CEO moment" and explained why the work involved in that transformation came in handy when COVID-19 hit, what it's been like to manage through the crisis, and the two leadership behaviors he tries most to embody.
Politics Sucks
Politics in the workplace is one of the most painful, damaging, and success killing realities in business. Truth telling is the best way for a group of people trying to get the most done in the least amount of time in a way that produces the best ideas or products. In this At The Table Podcast, Patrick Lencioni and his team discusses how office politics are destroying your culture and the importance of saying what you mean and doing what you say.
Take Ownership of Your Future Self

We tend to think that the person we are today is the person we will always be. Yet most people, when asked if they are the same person they were 10 years ago, will say no. Although change is inevitable (and critical), it is not out of our control. In this Harvard Business Review article Benjamin Hardy provides three strategies to help you become your desired future self.
Asynchronous Remote Learning Is The Most Humane Way To Teach This School Year

Long classroom video calls have become the norm in our desperate attempt to teach children remotely during COVID-19. However, as Forbes contributor Zak Ringelstein explains, this is not just causing angst among adults; it is bad for child development. We know from experience (and research) that children learn more, retain more, and are more engaged when they are the drivers of their own learning as opposed to simply passive observers of content. Ringelstein argues that parents and educators need a more developmentally appropriate, research-based approach to remote learning: asynchronous, project-based instruction.
WORTH A READ
"The reading of all good books is like conversation with the finest (people) of the past centuries." - Descartes
Just as we are sensitive to the challenges of the coronavirus concerns - F3 will only focus on leadership learning and we'll ensure you receive our every-other-day coronavirus update as a separate publication.
To sign up for this newsletter
Please opt-in so that we remain in touch with the future and each other.
Contact Us
Mailing Address: AAIE PO Box 3496 Princeton, NJ 08543-3496
Physical Address: AAIE 15 Roszel Road Princeton NJ 08540

Phone: +1 609-716-7441
or +1 609-452-0990
Cell: +1 970-488-9416
www.aaie.org
© 2020 AAIE
If you received this email in error, you may unsubscribe from this list.