ASSOCIATION for the ADVANCEMENT of INTERNATIONAL EDUCATION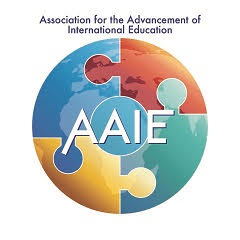 OUR MISSION
A global community that connects diverse people, ideas and resources, AAIE helps international educators lead with vision, wisdom, courage and integrity.
F3
Friday's Five Ideas for the Future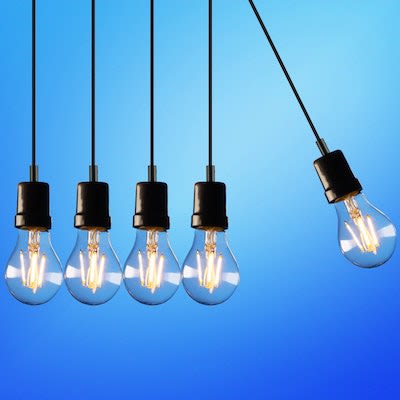 Leading in Uncertain Times
September 11, 2020
Welcome to this week's Friday Five (F3). Today we are reminded of the exact moment we learned about the attack on the World Trade Center. It will forever be a story we relive in our memories and one we continue to recount to friends and family. As we look back now, it feels far away and as we tell these stories, they become more and more abstract in our minds - and yet this shared experience continues to connect us all. Right now we are all living through another life altering moment. From the inside, it can often feel like an endless cycle of new and unexpected challenges, but we will emerge from this crisis and in time we will begin to tell stories from a distance and with perspective. With this in mind, I encourage you to sit down and write a letter to your future self. Write about what you have learned - what you have discovered you want to do away with and what you want to keep - and most importantly, what we need to change. One day you will read these words and be reminded of all you learned during this crisis, and perhaps the story you will tell will be: "and this was the moment we all realized it was time to change, and so we did."
We will continue to send the weekly F3 Newsletter and will also extend the conversation in LinkedIn. Please join us and share articles and ideas with us as we learn from each other globally.
Your Board of Trustees and Mark
WORTH A THOUGHT
"To handle yourself, use your head; to handle others, use your heart." - Eleanor Roosevelt
Now on to Friday's Five...
HR Says Talent is Crucial for Performance - and the Pandemic Proves It

Now, more than ever, HR officers are central to how companies are reimagining their personnel practices to build organizational resilience and drive value. The COVID-19 crisis is accelerating pre-existing trends in five areas of talent management: finding and hiring the right people, learning and growing, managing and rewarding performance, tailoring the employee experience, and optimizing workforce planning and strategy. In this article by McKinsey & Company authors Bryan Hancock and Bill Schaninger, look at how HR can take action in those areas to craft a strong and durable talent strategy for the post pandemic world.
How to be Indistractable

Distraction has become the norm. We're blessed with pocket-sized supercomputers that connect us to anyone and everyone, as well as a buffet of information. But there's a dark side: those same gadgets distract us, often at the moments that matter most. Of course, smartphones didn't invent distraction – they're just the latest culprit. In this Pysche article Nir Eyal reminds us to stop blaming technology - as distraction starts within. After a five year journey studying distraction, Nir offers ways to manage your inner triggers to enjoy greater focus and a fuller life.
3 Effective Ways To Improve Your Internal Communication To Boost Employee Engagement

Whether strong, weak or non-existent, the internal communication of a company directly impacts employee engagement. When employees are kept in the loop of what's happening internally, their loyalty and satisfaction increase, ultimately improving the annual revenue and reputation of the company. Having an effective internal communication strategy eliminates rumors, increases trust and strengthens the morale and engagement of employees. In this Forbes article Heidi Lynne Kurter provides three ways companies can show they value their employees through effective communication.
Don't be a Cowardly Manager

Even by today's standards, 'cowardly' is a strong word. In this At the Table with Patrick Lencioni podcast, the team discusses the importance of interpersonal courage and the consequences of being a cowardly manager.
The Key to Inclusive Leadership

What leaders say and do makes up to a 70% difference as to whether an individual reports feeling included in an organization. And this really matters because the more people feel included, the more they speak up, go the extra mile, and collaborate - all of which ultimately lifts organizational performance. Given this formula, inclusive leadership is emerging as a unique and critical capability helping organizations adapt to diverse customers, markets, ideas and talent. In this Harvard Business Review article, Juliet Bourke and Andrea Espedido share a cluster of six signature traits of inclusive leaders.
WORTH A READ
"A classic is a book that has never finished saying what it has to say." – Italo Calvino
Just as we are sensitive to the challenges of the coronavirus concerns - F3 will only focus on leadership learning and we'll ensure you receive our every-other-day coronavirus update as a separate publication.
To sign up for this newsletter
Please opt-in so that we remain in touch with the future and each other.
Contact Us
Mailing Address: AAIE PO Box 3496 Princeton, NJ 08543-3496
Physical Address: AAIE 15 Roszel Road Princeton NJ 08540

Phone: +1 609-716-7441
or +1 609-452-0990
Cell: +1 970-488-9416
www.aaie.org
© 2020 AAIE
If you received this email in error, you may unsubscribe from this list.