ASSOCIATION for the ADVANCEMENT of INTERNATIONAL EDUCATION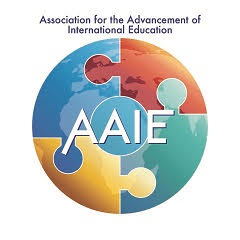 OUR MISSION
A global community that connects diverse people, ideas and resources, AAIE helps international educators lead with vision, wisdom, courage and integrity.
F3
Friday's Five Ideas for the Future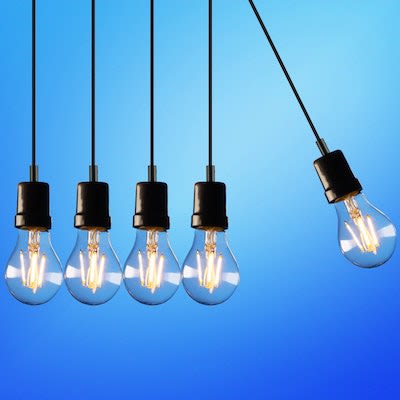 Leading in Uncertain Times
September 17, 2021
Welcome to this week's Friday Five (F3). The conversations that we have shared over the past "pandemic year" have brought us closer together than ever been before. Although our schools and organizations span the globe, we have come together as a community to share stories, to laugh, and to sometimes cry. As we moved from online learning, to hybrid, and to in-the-classroom education (and sometimes back again) we shared advice, learnings, and compassion. Later this month, we will take these CONVERSATIONS a step further with the Future of Education Now & Next Virtual Conference. From September 22-24, Western Academy of Beijing and AAIE host a single conversation with different voices from and for our community. This is a moment for all schools to come together, as one registration allows for all in your school who wish to attend to do so. We hope that you will take advantage of this opportunity to connect virtually in a larger and very important way.
We will continue to send the weekly F3 Newsletter and will also extend the conversation in LinkedIn. Please join us and share articles and ideas with us as we learn from each other globally.
Your Board of Trustees and Mark
WORTH A CONVERSATION
"One good conversation can shift the direction of change forever."
- Linda Lam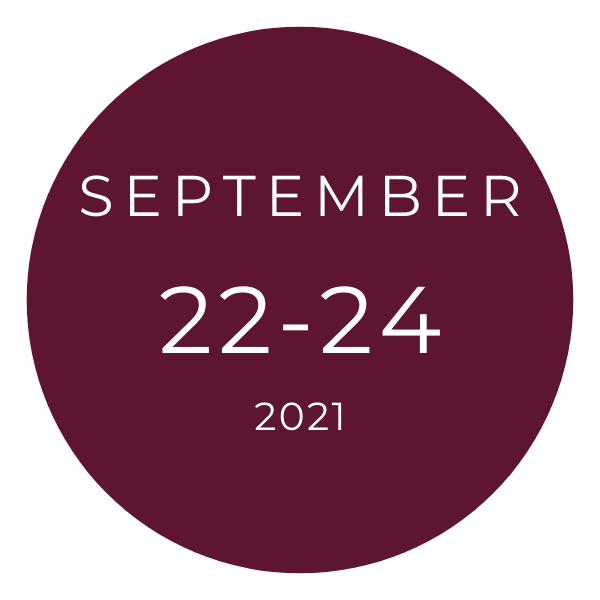 NEXT WEEK!
THE FUTURE OF EDUCATION VIRTUAL CONFERENCE
The Western Academy of Beijing in collaboration with AAIE will present a three-day global seminar on The Future of Education: Now and Next – Equity, Voice and New Realities to Amplify Impact.
Conference September 22-24, 2021
There is still time to Register before Next Week
WORTH A THOUGHT
"Leadership is lifting a person's vision to high sights, the raising of a person's performance to a higher standard, the building of a personality beyond its normal limitations."
- Peter Drucker
Now on to Friday's Five...
Becoming Thoughtfully Fit
In this Forbes article, Roberta Matuson provides an excerpt from her interview with Darcy Luoma, author of new book, Thoughtfully Fit: Your Training Plan for Life & Business Success. In Darcy's book, she writes about how she applied the principles of the Thoughtfully Fit business model she had created to her own personal situation. These principles were developed to help people get mentally fit to take on whatever business or personal challenges they may have. Darcy reminds us that although we don't have complete control over what happens to us, we do have control over how we respond.
Crucibles of Leadership
What makes a good leader? Why is it that certain people seem to naturally inspire confidence, loyalty, and hard work, while others (who may have just as much vision and smarts) stumble, again and again? It's a timeless question, and there's no simple answer. But as this Harvard Business Review article by Warren Bennis and Robert J. Thomas explains, it has something to do with the different ways that people deal with adversity. Indeed, recent research has led them to conclude that one of the most reliable indicators and predictors of true leadership is an individual's ability to find meaning in negative events and to learn from even the most trying circumstances.
Don't Let Power Corrupt You
Although power is essential to taking charge and driving change, it makes leaders vulnerable to two traps that can not only erode their own effectiveness but also undermine their team's. Hubris - the excessive pride and self-confidence that can come with power - causes people to greatly overestimate their own abilities, while self-focus makes them less attentive to subordinates, diminishing their ability to lead successfully. In this Harvard Business Review article, Julie Battilana and Tiziana Casciaro offer strategies for recognizing and avoiding these pitfalls and how to exercise influence without losing your moral compass.
How to Be a Human Leader
In this The Atlantic article, Megan Garber gives us a glimpse at the answers women leaders provided to the question "what strategies do you use to make sure you are heard in meetings?" These highly successful women have some tips for developing that most fundamental and crucial of skills: speaking up. It is advice that works for men as well as women who want to be seen and heard and valued. And these experts are entirely correct to offer that advice: If women are to be better represented in business as in other arenas, they need first of all to have that proverbial and all-too-literal seat at the table.
Enabling Student Success: What We're Learning From Distance And Hybrid Education
Google has spent much of the past year listening to educators, students, and families - from pre-K to Ph.D. - about what's worked, and what hasn't, in navigating remote and hybrid learning during a very challenging time. There has never been a more disruptive trend in global education and it prompted new and critical conversations about the role of technology, access to its benefits, and all the ways that education relies on human connection. In this Forbes article, Shantanu Sinha discusses what Google has learned from the experience of distance and hybrid learning.
WORTH A READ
"The best moments in reading are when you come across something – a thought, a feeling, a way of looking at things – which you had thought special and particular to you. Now here it is, set down by someone else, a person you have never met, someone even who is long dead. And it is as if a hand has come out and taken yours."
- Alan Bennett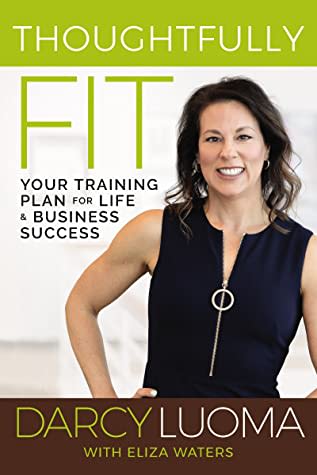 Thoughtfully Fit: Your Training Plan for Life and Business Success
by Darcy Luoma
Grounded in simple yet proven strategies,Thoughtfully Fit trains your mind to perform well under any challenging circumstance. It helps you identify your strengths and weaknesses, maximize your full potential, and customize a plan for success.
Just as we are sensitive to the challenges of the coronavirus concerns - F3 will only focus on leadership learning and we'll ensure you receive our every-other-day coronavirus update as a separate publication.
To sign up for this newsletter
Please opt-in so that we remain in touch with the future and each other.
Contact Us
Mailing Address: AAIE PO Box 3496 Princeton, NJ 08543-3496
Physical Address: AAIE 15 Roszel Road Princeton NJ 08540

Phone: +1 609-716-7441
or +1 609-452-0990
Cell: +1 970-488-9416
www.aaie.org
© 2021 AAIE
If you received this email in error, you may unsubscribe from this list.