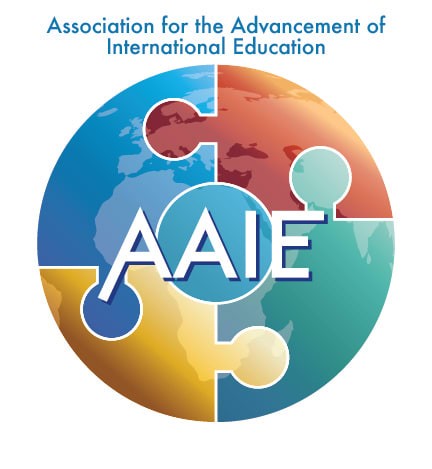 –Friday–
AAIE's COVID-19
BRIEFING #83
Editor's Note: During summer holiday, the BRIEFING will be published on Monday, Wednesday and Friday of each week.
July 10, 2020
Highlights
11,900,855 Cases World-wide–

(Johns Hopkins CSSE)

Unifying around the common enemy that kills indiscriminately

21 best reasons to wear a mask- ideas for your community

An exchange of letters between The Graded School and Stanford's d.school

The Association for the Advancement of Science (AAASA) steps up on school reopening– defining the critical questions

Thursday's

CONVERSATIONS

continue- candor at its best.

Health system overwhelmed in USA states

South Africa and Mexico set new daily infection records
–The July 9, 2020 WHO Briefing–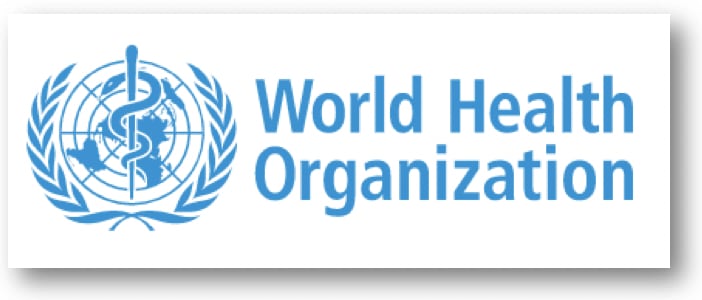 World Health Organization Director-General Tedros Adhanom Ghebreyesus pleaded Thursday for international unity to fight the pandemic devastating the world. With tears in his eyes, Tedros said the true enemy was not the virus itself but "the lack of leadership and solidarity at the global level and national levels. (Washington Post)
"How difficult is it for humans to unite to fight a common enemy that's killing people indiscriminately. Can't we understand that the divisions or the cracks between us actually are to the advantage of the virus? The virus is not under control; it's getting worse. This once-in-a-century pandemic has hammered home a critical lesson: When it comes to health, our destinies are intertwined. The best way forward and the only way forward is together."
–Dr Tedros Adhanom Ghebreyesus
–NEXT WEEK's CONVERSATION– (summer schedule)
A Remarkable Discussion This Week– Be with us on July 16
Our Global Leadership Community- Together
Twenty Weeks Running
A Weekly CONVERSATION between School Heads and Senior Leaders #20
Maybe the most important CONVERSATION of all– talking together on the most pressing issues, from enrollment, community safety, seniors seeking college student visas and the upcoming reopening decisions.
We are finding hope because we are in this thing together. A full measure of candor, debate and problem-solving in the mix of unprecedented leadership demands and creative problem-solving.
With thanks to Will Richardson who has facilitated our Thursday CONVERSATIONS since the very beginning.
NOTE: Our Thursday leadership community gatherings will continue throughout the summer months.
AN EXCHANGE OF LETTERS
On Design Thinking and Scenario Planning
Between Ariel Raz and Richard Boerner–
...Continued
EDITOR's NOTE: Ariel Raz of Stanford's d.school and Richard Boerner of the Graded School in Sao Paulo continue their dialog on design thinking and scenario planning. They are finding ever more reasons to apply the scenario planning protocol in a world that seems relentless in offering the unexpected. Their exchange of letters confirms that they recognize the day-to-day challenges, but are taking on the future.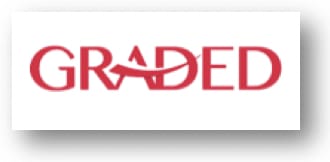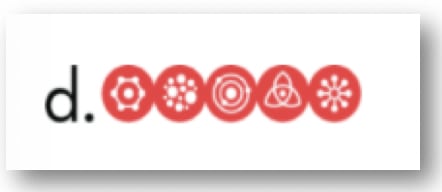 –Letter Two–
This is the second letter in a series between two educators, Ariel Raz a designer at the Stanford d.school, and Richard Boerner, Superintendent of Graded – The American School of São Paulo.
Dear Ariel,

During the 15 years I have been working overseas, my travel home this summer was by far the most bizarre and unsettling. My break will be short, as I will return to Brazil within the next two weeks to begin the 2020-21 school year in the most unique way — from a distance.

For us in Brazil, the pandemic arrived swiftly and hit aggressively. Our campus doors closed on March 13, and we remained in distance learning mode until June 10, at which time we concluded our school year.

I must confess that responding to the pandemic while leading an international school was one of the, if not the, most challenging professional experiences of my life. Living with ambiguity is unsettling. Sometimes school leaders are described as "town mayors" and when in doubt, people want answers. Moving so quickly to distance learning required our teachers to be incredibly nimble and flexible. Soon after our distance learning launch, I began to pivot my thinking to the future — to August and the opening of a new school year.
Questions that immediately came to mind were:
How would we design learning when we could not predict the modality in which we would be operating?

In what ways could we ensure the best learning experience for students while mitigating the risk of viral transmission?
What actions and measures would we need to take, in the midst of a pandemic, to ensure our community the confidence to send their children to school for in-person learning?
As Graded began to face this looming reality, we needed a way to bring clarity, objectivity, and process to our thinking and decision-making. For the last few years, Graded has, fortuitously, been deeply embedding design thinking into our operational structure.

We started on a macro level by formulating assumptions about the future and making bets as to what the months ahead might hold. We then used that thinking to help us design various scenarios in response to potential conditions we might face. We considered student schedules, course offerings, transportation, internal and external learning spaces, health and safety, cleaning protocols, lunch experience, and student movement throughout campus. This design/futures thinking experience offered us several pathways, which ultimately allowed us to prepare multiple deployable solutions.
.
As we conducted our design experience and tackled specific COVID-related challenges, we reached out to our stakeholders. By assembling a short-term faculty task force, engaging our Board of Directors, and holding parent information sessions, we built confidence, understanding, and community. Trust during moments of disruption is key.

Our reopening plan, Eagles Reunite, prioritizes the health and wellbeing of our students and faculty, while allowing for an optimal learning experience.

We will prioritize student, faculty, and staff health, safety, and well-being over all other objectives:
By establishing and promoting practices and policies that reduce the risk of viral transmission and enable us to be responsive and agile when facing evolving health circumstances.

By ensuring hygiene- and health-related policies are research-based, effectively implemented, clearly communicated, and diligently enforced.
We will emphasize student learning and the integrity of faculty instruction:
By providing as much face-to-face instruction as is safe.

By conducting full-day in-person instruction with physical distancing when it is safe.

By ensuring that the social and emotional needs of students and teachers are met.

By providing the greatest level of instructional consistency between in-person and distance learning modes.
Ariel, in what ways are you deploying design and futures thinking to help remedy the ambiguity schools around the world are facing? In what ways are you designing for equity as these schools plan for reopening?

Be well and stay safe my friend.

Richard Boerner,
–The 21 Best Arguments for Wearing a Mask–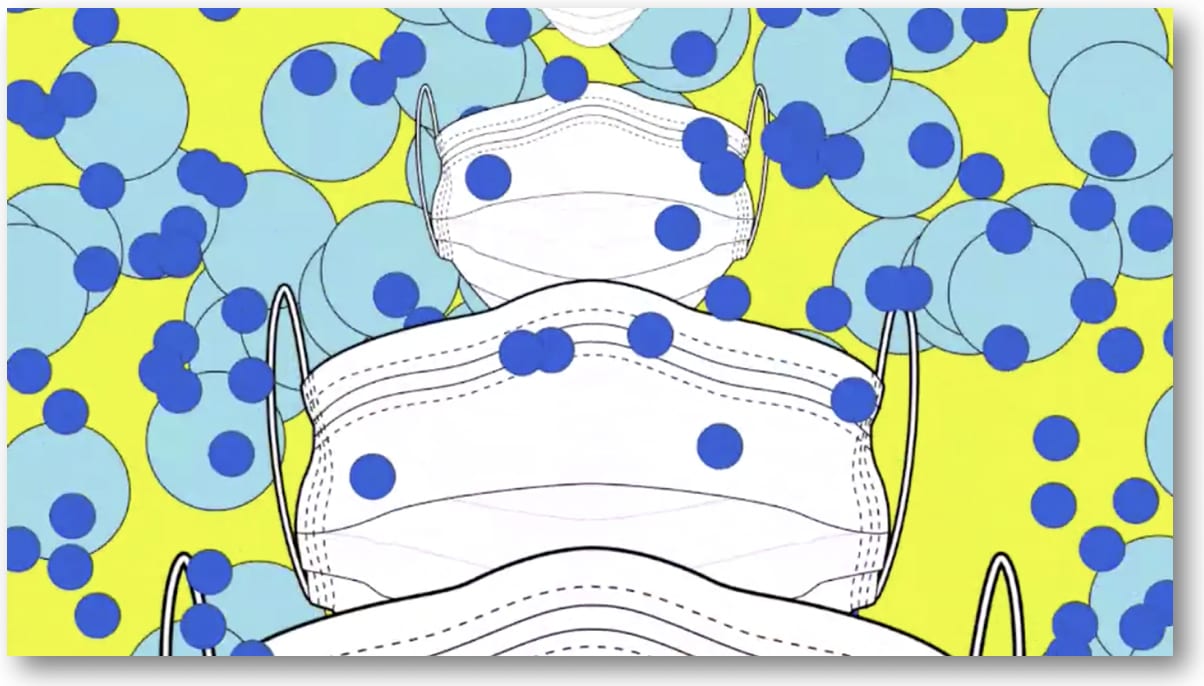 (From Fast Company,
July 9, 2020)
Here are 21 reasons to wear a mask, addressing just about every naysaying argument imaginable. Of course, you already know that you should wear a mask. So share this story with someone who might not.
Don't miss reading the full Fast Company article. Each reason to wear a mask is documented, providing rationale to share with your school community.
(When outside) "With a windspeed of just one mile per hour, everything changes. Under these conditions, droplets can reach six feet within two seconds, then keep going. And with a windspeed of 10 miles per hour, they reach 20 feet in a mere 1.6 seconds."
"Hazmat, dystopian fashion has been on the rise on catwalks for years. Don't miss this moment to embrace coolness without looking like a try-hard in the process."
MASKS SAVED US IN PREVIOUS PANDEMICS

EVERYONE ELSE IS DOING IT

MASKS ACTUALLY HELP THE ECONOMY

YOU CAN BUY THEM CHEAP . . .

. . . SERIOUSLY, CHEAP!

MASKS AREN'T PERFECT, BUT THEY ARE WAY BETTER THAN NOTHING

MASKS ARE A DEFENSE AGAINST LOUSY SOCIAL DISTANCING

THEY'RE FASHIONABLE

YOU CAN STILL DRINK, IF THAT'S YOUR THING (use a straw)

YES, MASKS ARE ANNOYING TO CLEAN. BUT YOU CAN STERILIZE ONE IN YOUR MICROWAVE

EVERY MASK IS AN HOMAGE TO HIDDEN FIGURES

TOTALLY GROSS: COVID-19 DROPLETS CAN TRAVEL 20 FEET

BAD VENTILATION IN BUILDINGS FORCES YOU TO BREATHE OLD AIR

BAD VENTILATION ACROSS MOST TRAVEL ISN'T MUCH BETTER

HUMIDITY ISN'T HIGH ENOUGH IN MANY BUILDINGS TO STOP AIRBORNE VIRUSES

TWO WORDS: TOILET PLUMES

EXERCISE IN A MASK? SURE!

YOU CAN AVOID SWEATY HOT FACE

MASKS DON'T NEED TO MEAN FOGGY GLASSES

THEY CAN WORK FOR DEAF PEOPLE AND THE HARD OF HEARING

YOU DON'T WANT TO KILL OTHER PEOPLE, RIGHT?
Essential Questions for Schools to Reopen Across the Globe: AAAS Offers Perspectives
"Responding to the global pandemic has been a vast, uncontrolled experiment." The same can be said for efforts to reopen schools anywhere in the world. An experiment.
Some schools imposed strict limits on contact between children, while others let them play freely. Some required masks, while others made them optional. Some closed temporarily if just one student was diagnosed with COVID-19; others stayed open even when multiple children or staff were affected, sending only ill people and direct contacts into quarantine.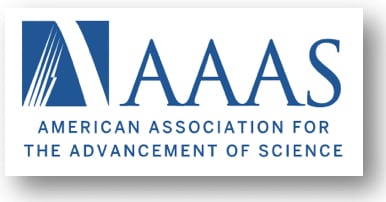 Supported by the Pulitzer Center, AAAS scanned global educational systems and in this article offer differing perspectives for each oof the following essential questions. Our international school leaders understand the importance of context, yet we are all asking many of the same questions in leading global school communities. AAAS places updated science behind key pandemic concepts. Excellent background information for your school's communications and to inform reopening plans. AAAS focuses on the following essential questions:
How likely are children to catch and transmit the virus?

Should children play together?

Should kids wear masks?

What should schools do when someone tests positive?

Do schools spread the virus to the wider community?

What lies ahead?
The article ends with a sobering reality: The experiment will continue. Yet scientists lament that as before, it may not generate the details they crave about infection patterns and paths of transmission. "There just isn't really a culture of research" in schools. Gathering data from schoolchildren comes with layers of complexity beyond those of traditional pediatric research. In addition to seeking consent from parents and children, it often requires buy-in from teachers and school administrators who are already overwhelmed by their new reality. Integrating research—the only sure way to gauge the success of their varied strategies—may be more than they can handle.
–THE NEWS of COVID-19–
12,318,610 Cases Worldwide (Johns Hopkins CSSE)
COVID-19 and Brain Disorders
Doctors may be missing signs of serious and potentially fatal brain disorders triggered by coronavirus, as they emerge in mildly affected or recovering patients, scientists have warned. Neurologists are publishing details of more than 40 UK Covid-19 patients whose complications ranged from brain inflammation and delirium to nerve damage and stroke. In some cases, the neurological problem was the patient's first and main symptom. The cases, published in the journal Brain, revealed a rise in a life-threatening condition called acute disseminated encephalomyelitis (Adem), as the first wave of infections swept through Britain. At UCL's Institute of Neurology, Adem cases rose from one a month before the pandemic to two or three per week in April and May. One woman, who was 59, died of the complication. (The Guardian)
New Infection Record in Mexico
Mexico on Thursday posted a fresh record for new coronavirus cases reported on a single day, with 7,280 cases, bringing its overall tally of infections to 282,283, health ministry data showed. The country also recorded 730 additional fatalities, bringing its overall death toll to 33,526. Mexico's previous one-day record was posted a day earlier on Wednesday, when 6,995 new cases were registered.
(Jerusalem Post)
South African Infections–
Highest Daily Number
South Africa announced Thursday its highest daily number of confirmed coronavirus cases with 13,674.
Africa's most developed country is now a hot spot in the global pandemic with 238,339 total confirmed cases. Gauteng province, which contains Johannesburg and the capital, Pretoria, is home to more than a third of the total cases. Health Minister Zweli Mkhize said South Africa could run out of available hospital beds within the month. The African continent has more than 523,000 confirmed virus cases after having passed the half-million mark on Wednesday. But shortages in testing materials mean the true number is unknown. (WWL)
Protesting Mishandling of the Coronavirus
Thousands of Serbs demonstrated for a second consecutive night on Wednesday in response to President Aleksandar Vucic's management of the coronavirus crisis and wider concerns over the state of democracy in Serbia. The protests were the first major pandemic-related unrest in Europe since the start of the crisis, and were met by a violent police response that some analysts said they had not witnessed in Serbia since the rule of Slobodan Milosevic, who governed Serbia during the 1990s. (The New York Times)
–The STATS–
TOTAL GLOBAL CASES:
Johns Hopkins
12,318,610
WHO– 12,102,328
GLOBAL DEATHS (WHO):
Today–551,046
Two Days Ago–539,906
One Month Ago–
408,025
EVOLUTION OF-GLOBAL CASES (WHO):
Today–
12,102,328
Two Days Ago–11,669,259
One Week Ago–
10,922,324
One Month Ago–
7,145,539
NEW CASES (WHO):
Today–228,102
Two Days Ago–168,957
One Week Ago–
212,326
One Month Ago–
105.621
Italy Limits Access
Italy's health minister has issued an ordinance barring entry of people who have stayed in or traveled through 13 countries in the past two weeks.
The ordinance applies to travelers from the following countries: Armenia, Bahrain, Bangladesh, Brazil, Bosnia-Herzegovina, Chile, Kuwait, North Macedonia, Moldova, Oman, Panama, Peru and the Dominican Republic. Minister Roberto Speranza says the ordinance he signed aims to safeguard the "enormous sacrifices" Italians have made to reduce spread of coronavirus infection in their country, where Europe's devastating outbreak began in February. On Thursday, 12 deaths were confirmed and 229 new infections. (WWL)
Melbourne Locked Down
Melbourne residents are in lockdown since Wednesday. It is both easier and much harder this time around. Gone is the optimism that powered the first Australia-wide lockdown in March, where people spoke of flattening the curve and experimented with baking sourdough bread and bought jigsaw puzzles. The curve has flattened, bent, and bounced back up. The return to lockdown, announced after Victoria recorded its highest daily increase in cases of the pandemic so far, was met with a mixture of resignation and relief; fury and sadness. The stage three stay-at-home orders will ban anyone from leaving their home except for essential shopping, work or school that cannot be done remotely, caregiving and medical appointments, and exercise. There is a nastiness to the public discourse that was absent in March. The nastiness is driven in part by frustration, but also by fear. Australia did not have community transmission on this scale when the cases peaked in March. The risk is more pronounced. (The Guardian)
Southern Part of the USA Infections Strain the Health System
The coronavirus pandemic's merciless march through the Sun Belt is killing record numbers of Americans there, overrunning hospitals and exhausting supplies. But even as some leaders fall ill themselves, they have failed to contain the disease's spread. On Thursday, Governor Ron DeSantis offered no new restrictions as Florida joined Texas and California in reporting record deaths. Arizona Governor Doug Ducey promised more testing and limited restaurant capacity after the state announced the most cases in six days. In Mississippi, where many lawmakers had resisted wearing masks in the Capitol, 26 of them tested positive, including the leaders of both legislative chambers. New U.S. virus cases topped 60,000 in a day for the first time Thursday. And in states where the disease rages, a nightmarish paralysis hit institutions filling with the sick and dying. Quinn Snyder, an emergency physician in Mesa, near Phoenix, said patients were flooding in from other parts of Arizona and as far as New Mexico as smaller hospitals near the saturation point.
(Bloomberg News, AP, Los Angeles Times)
The Federalist System Ineffective in a Pandemic
The rising tide of coronavirus cases in the U.S. South and West, coming four months into the outbreak, emerged amid a patchwork of often confusing or conflicting rules across government that have proved inconsistent and often difficult to enforce, making the pandemic harder to halt. With the federal government handing off many decisions over reopening, the states have been the primary drivers behind moves with the most impact on the coronavirus's spread. States, in turn, have often given responsibility for many of those decisions to counties, cities and businesses. The result is a dizzying mix of rules and guidelines that can differ widely from one region to the next. It reflects the American system of governance that limits federal power and distributes power across states and localities, but to health officials it is an ineffective way to manage a pandemic. (The Wall Street Journal)
Politics and Opening Schools
The Center for Disease Control, America's top public health agency, is coming under intense pressure from President Trump and his allies, who are downplaying the dangers in a bid to revive the economy ahead of the Nov. 3 presidential election. In a White House guided by the president's instincts, rather than by evidence-based policy, the CDC finds itself forced constantly to backtrack or sidelined from pivotal decisions. The latest clash between the White House and its top public health advisers erupted Wednesday, when the president slammed the agency's recommendation that schools planning to reopen should keep students' desks six feet apart, among other steps to reduce infection risks. In a tweet, Trump — who has demanded schools at all levels hold in-person classes this fall — called the advice "very tough & expensive." (The Washington Post)
Mission to Trace COVID-19's Animal Origin
The World Health Organization is sending scientists to China this weekend to investigate the origins of the COVID-19 outbreak. "It will be the first, unbiased effort to communicate with Chinese scientists and public-health leaders on this very sensitive and politicized issue," says zoologist Peter Daszak, the president of EcoHealth Alliance in New York City. Researchers have urged investigators to focus on activities linked to the wildlife trade, keep open minds and look beyond national borders. Most researchers agree that SARS-CoV-2 probably originated in horseshoe bats, but the route it took to get to humans remains a mystery.
(Nature)
–Today's COVID-19 QUOTE–
"If online learning – or a hybrid online/in-person model - extends into the next academic year (2020-2021) the new normal may prove better than the old. Having raced to close gaps to virtual teaching and learning, K-12 education will likely seek to continue the expanded technology infrastructure, flexibility, and virtual learning benefits to improve education long-term. For learners unable to attend school in physical classrooms for various reasons, the pandemic-initiated move to virtual learning could be a welcome and permanent improvement."

— Dr. Christine Greenhow, Associate Professor of Educational Psychology
and Educational Technology, Michigan State University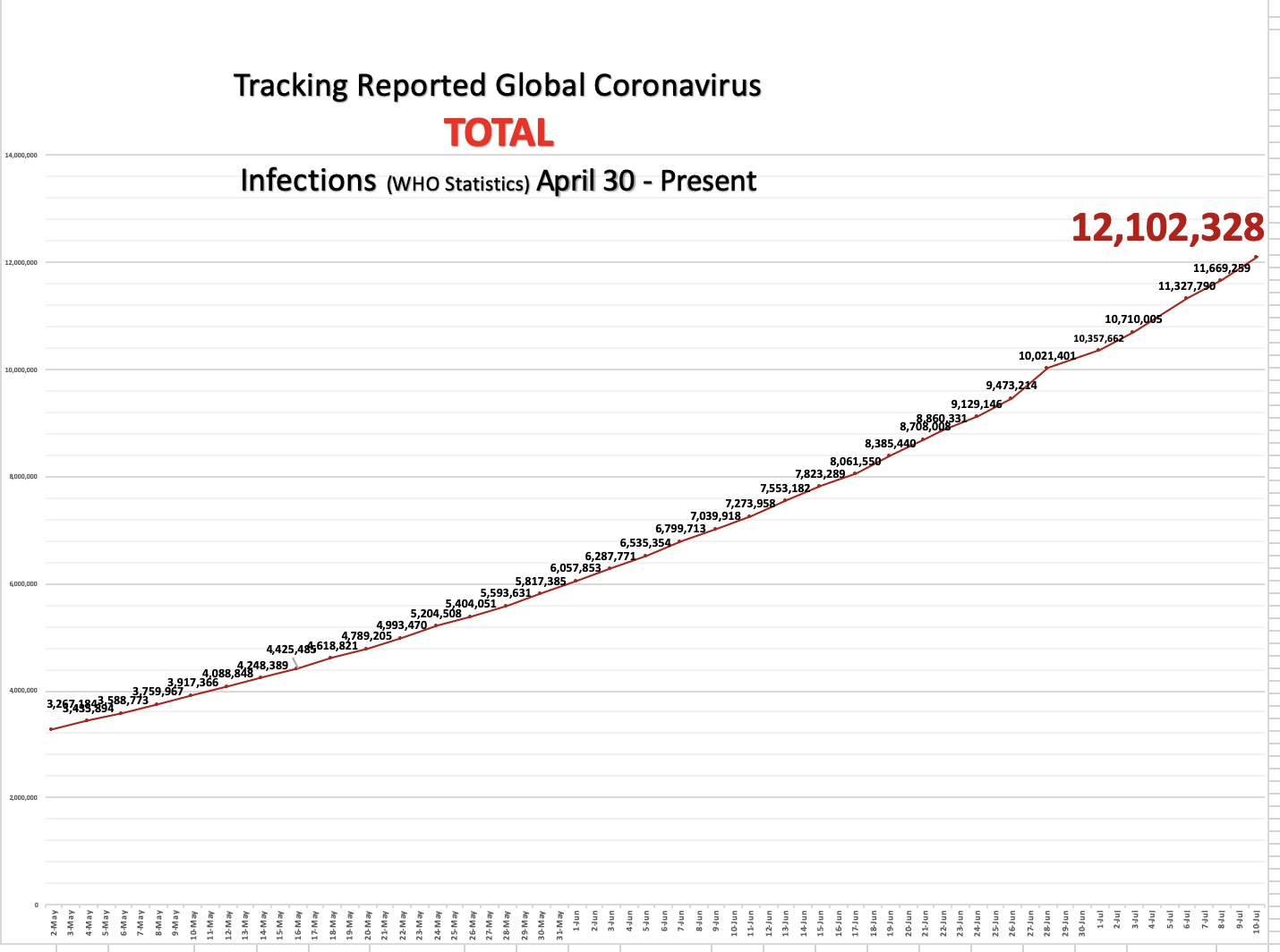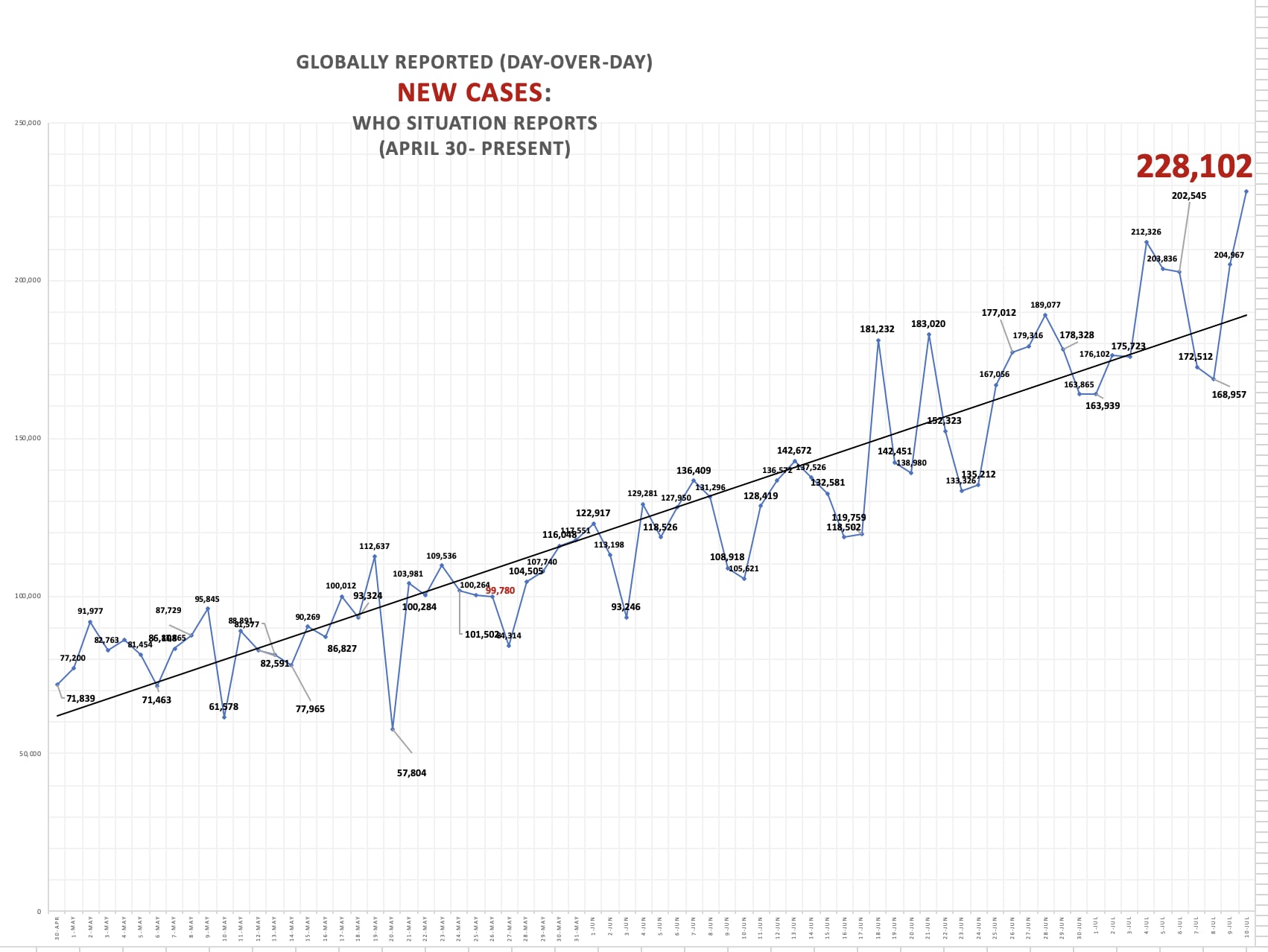 –Leadership Learning Opportunities to Consider–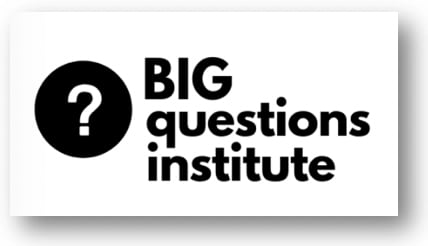 The uncertainty we're feeling as trustees and school leaders charged with safely guiding our children through this moment and into the future is shared by almost everyone right now. But we know that the most effective paths forward will be created by those with the deepest understanding of all of the complexities of the present as well as the emerging opportunities of the future.
The Big Questions Institute's three-day heads and trustee virtual retreat will deepen your mastery of the current contexts and amplify your ability to discuss and design steps forward in the most relevant and effective ways. Led by Homa Tavangar and Will Richardson of the Big Questions Institute, you'll engage in six hours of "fearless inquiry" that will amplify your abilities as leaders and decision makers in a profoundly complex and uncertain time. Unique challenges require unique learning. Join us as we learn our way through this moment together.
(Use the coupon code AAIE20 for 20% off at registration.) No proceeds go to AAIE, but rather we have encouraged the partnership based on the key leadership dilemmas outlined in the recent survey.
A Reminder
–REBUILDING COMMUNITY–
BELONGING AND CONNECTION
with Dr. Fran Prolman
A Partnership Between the Learning Collaborative and AAIE,
Focusing on a Key Leadership Dilemma

In four, 2-hour sessions, you'll understand the reality of the pandemic effects on yourself, your students, the school community, and get concrete strategies for re-engaging your community in the future of your school, both now and into the fall.
With a focus on highlighting the necessary skill sets for addressing pandemic‐induced trauma and anxiety,

How to rebuild classroom community, strengthen the infrastructure of belonging, connection and community, while embracing psychological safety and anti-racist education.

Within the course, Dr. Prolman will provide practical, focused, intentional structures and strategies to uplift, heal, and reconnect your school, classroom and one another.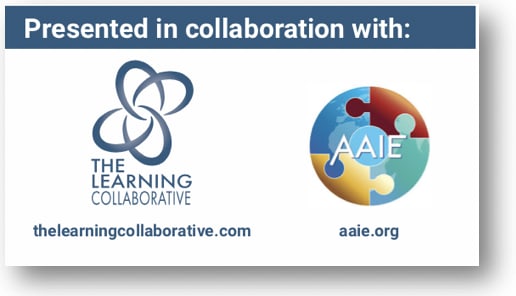 –Digital Wellbeing During Tough Times–
A live conversation with Devorah Heitner and Rosalind Wiseman moderated by Susan Borison of Your Teen Media
THURSDAY, JULY 16th
6pm EST / 3pm PST
Strategies to support your child's wellbeing and balance technology

How to understand and empathize with the ways social media can be challenging right now

Skills to help young people understand and process the news cycle–for some kids this is an activating inspiring time, for others it can be overwhelming

How to help our kids deal with anxiety during this time
–How Cutting Off Student Visas Hurts a Nation–
"Putting up a 'not welcome' sign for engineers, executives, IT experts, doctors, nurses, and other workers won't help our country, it will hold us back. Restrictive changes to our nation's immigration system will push investment and economic activity abroad, slow growth, and reduce job creation." (The Science Journal)
For the record (USA-centric): 50% of postdocs and 28% of science and engineering faculty in the United States are immigrants. Of the Nobel Prizes in chemistry, medicine, and physics awarded to Americans since 2000, 38% were awarded to immigrants to the United States. I don't know the number of prizes given to second-generation Americans but Steven Chu—current chair of the AAAS Board of Directors—is among them. READ THE FULL EDITORIAL HERE
–FROM THE WHO and JOHNS HOPKINS CSSE–
From the WHO

, the Situation Report for July 10

,

2020
From the WHO

, The European Region Dashboard
From Cultures of Dignity

,

For the Social-Emotional Tiny Guides from Rosalind Wiseman and Charlie Kuhn– a gift to our AAIE community– resources with no fee but plenty of insight.



A Final Note: The AAIE COVID-19 Briefing is provided to support your leadership for the school community you serve. We encourage you to use these resources in any way, shape or form that helps you, your communications and toward furthering close relationships across your community. – The AAIE Board