ASSOCIATION for the ADVANCEMENT of INTERNATIONAL EDUCATION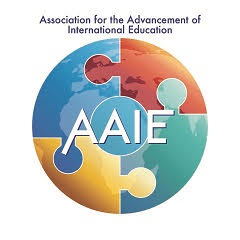 OUR MISSION
A global community that connects diverse people, ideas and resources, AAIE helps international educators lead with vision, wisdom, courage and integrity.
F3
Friday's Five Ideas for the Future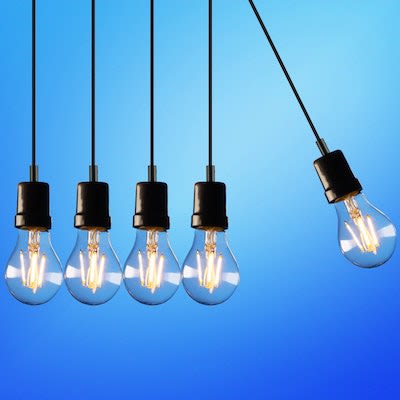 Leading in Uncertain Times
April 23, 2021
Welcome to this week's Friday Five (F3). If someone had told us a year ago that the AAIE CONVERSATION in 2021 would be held virtually, we would not have believed them. In fact, we probably would have thought the concept was farfetched ... that there would be no way to bring together our global community of school leaders virtually in ways that could approximate our in-person conferences. And yet here we are, a week after one of the most exciting, engaging, and thought provoking conferences in AAIE's history. The stories, discussions, and connections made last week were proof positive that the AAIE community is as strong and connected as ever, perhaps even more so. With the time and effort it took to help ensure that the CONVERSATION was successful, we needed to 'press pause' on F3 but now, we are back! As we continue to look back on the richness of last week's CONVERSATIONS, we are pleased to 'press play' on F3 and resume sharing leadership articles that make sense and matter most to the AAIE Community.
We will continue to send the weekly F3 Newsletter and will also extend the conversation in our NEW LinkedIn Company Page. Please join us and share articles and ideas with us as we learn from each other globally.
Your Board of Trustees and Mark
WORTH A THOUGHT
"Simple can be harder than complex: You have to work hard to get your thinking clean to make it simple. But it's worth it in the end because once you get there, you can move mountains."
– Steve Jobs
Now on to Friday's Five...
What Psychological Safety Looks Like in a Hybrid Workplace

Sorting out hybrid work arrangements requires managers to rethink and expand one of the strongest proven predictors of team effectiveness: psychological safety. When it comes to psychological safety, managers have traditionally focused on enabling candor and dissent with respect to work content. The problem is, as the boundary between work and life becomes increasingly blurred, managers must make staffing, scheduling, and coordination decisions that take into account employees' personal circumstances. In this Harvard Business Review article, authors Amy C. Edmondson and Mark Mortensen suggest a series of five steps to create a culture of psychological safety that extends beyond the work content to include broader aspects of employees' experiences.
What Data Can't Do
When it comes to people and policy, numbers are both powerful and perilous. The phenomenal power of data has never been more evident than today, and the pandemic has demonstrated just how vulnerable the world can be when you don't have good statistics. In a year of uncertainty, numbers have even come to serve as a source of comfort. Seduced by their seeming precision and objectivity, we can feel betrayed when the numbers fail to capture the unruliness of reality. In this The New Yorker article, author Hannah Fry describes how once a number becomes a measure of success, it ceases to be a useful number. This is known as Goodhart's law, and it reminds us that the human world can move once you start to measure it - and that numbers can be at their most dangerous when they are used to control things rather than to understand them.
How to Measure Burnout Accurately and Ethically
The Maslach Burnout Inventory (MBI) is the first scientifically developed measure of burnout and is used widely in research studies around the world. Since its first publication in 1981, the MBI has been applied for other purposes, such as individual diagnosis or organizational metrics. When used correctly, these applications of the MBI can greatly benefit employees and organizations. When used incorrectly, it can result in more confusion about what burnout is rather than greater understanding. In this Harvard Business Review article, authors Christina Maslach and Michael P. Leiter explore what the MBI is, how misuses of the MBI have led to troubling outcomes, and how following the best practices for administering the MBI can help leaders design effective ways to build engagement and establish healthier workplaces.
Overthinking is the Bane of Decision-making. This is How to Cut Back on Constantly Analyzing Things
Overthinking risks more than just wasted time, as overanalyzing can also hold you back from pursuing new opportunities. How you process feelings has a direct connection to your happiness and productivity. If you let your mind run rampant, it can become your worst enemy. In this Fast Company article, author Sara Sabin looks at research which reveals the large part intuition plays in productivity and better decision-making. She then offers suggestions on how to better manage your mind.
To Lead Better Under Stress, Understand Your Three Selves

A year into a global pandemic the complexity and intensity of the challenges many people are facing exceeds their emotional resilience. Yet understanding what is happening in your body, mind, and emotions is at least as important to sustainable performance as the skills you bring to the work you do. In this Harvard Business Review article, authors Tony Schwartz, Emily Pines, and Kashera Booker look more deeply at how we react to different levels of stress in our lives. They present a roadmap for better stress management grounded in the premise that human beings don't operate from a single stable self. Rather, we unconsciously move between three primary selves — the child self, the defender, and the adult self — which vie for attention and control, depending on the demands we're facing.
WORTH A READ
"Wear the old coat and buy the new book." – Austin Phelps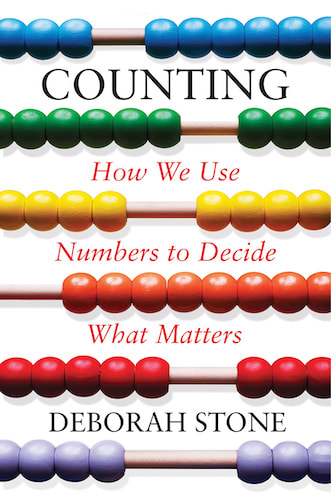 Counting: How We Use Numbers to Decide What Matters
by Deborah Stone
What do people do when they count? What do numbers really mean? We all know that people can lie with statistics, but in this groundbreaking work, eminent political scientist Deborah Stone uncovers a much deeper problem. With help from Dr. Seuss and Cookie Monster, she explains why numbers can't be objective: in order to count, one must first decide what counts. Every number is the ending to a story built on cultural assumptions, social conventions, and personal judgments.
Just as we are sensitive to the challenges of the coronavirus concerns - F3 will only focus on leadership learning and we'll ensure you receive our every-other-day coronavirus update as a separate publication.
To sign up for this newsletter
Please opt-in so that we remain in touch with the future and each other.
Contact Us
Mailing Address: AAIE PO Box 3496 Princeton, NJ 08543-3496
Physical Address: AAIE 15 Roszel Road Princeton NJ 08540

Phone: +1 609-716-7441
or +1 609-452-0990
Cell: +1 970-488-9416
www.aaie.org
© 2020 AAIE
If you received this email in error, you may unsubscribe from this list.