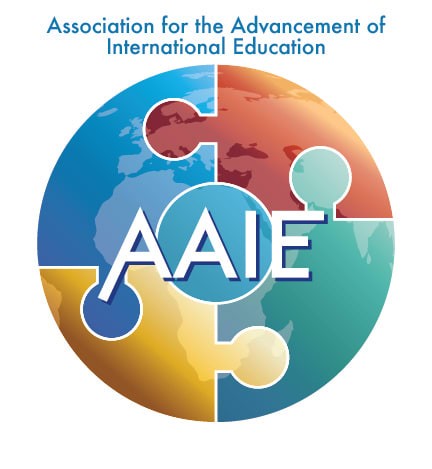 –MONDAY–
AAIE's COVID-19 BRIEFING
#123
Data and Ideas to Support Your Crisis Leadership
October 12, 2020
This Coming Wednesday's Panel CONVERSATION Essential Question:
"How will the global pandemic impact recruitment of international school teacher and school leadership talent?"
–Highlights–
37,693,968 Cases World-wide

(Johns Hopkins)

THIS WEEK'S

CONVERSATIONS

Reminder:

Teacher and Leadership Recruiting Agencies Speak– the state of play for capturing talent in the midst of a pandemic, Wednesday, October 14

Resilient Leadership Seminar

- a collaboration between the Circulus Institute and AAIE
The facts about the "Fifteen Minute Rule", science vs assumption and rumor.
Czech Republic, Spain, UK and France with second wave interventions-local lockdowns
–QUICK LINKS FOR BUSY PEOPLE–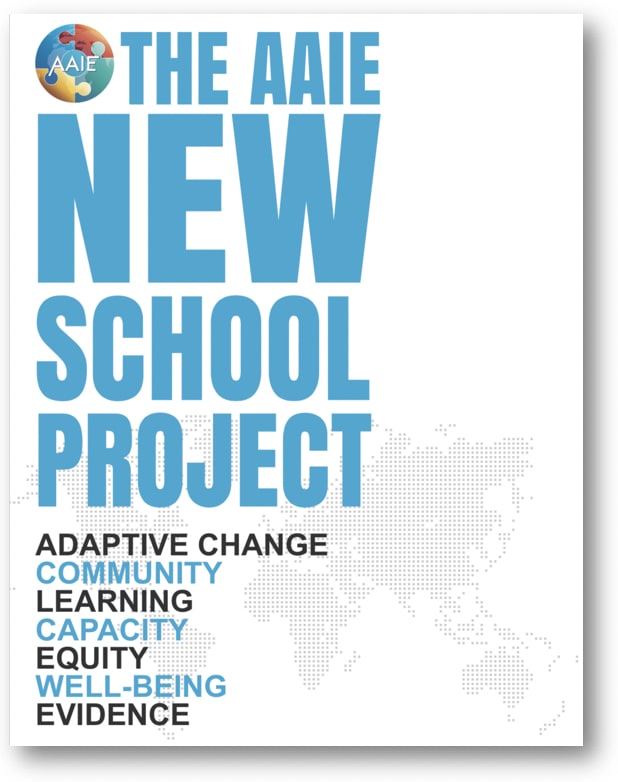 THE SEVEN PRINCIPLES FOR THE
NEW SCHOOL PROJECT
Our Phase II discussions will move from principles to practice. Please join the CONVERSATION– moving from the driving ideas into action.
Today's Quote to Consider:
"...the 15-minute guideline is a way to help contact tracers quantify which types of interactions were long enough to be meaningful in this context. But again, it's just a guideline, not a hard and fast rule. "We don't have strong evidence for exactly what the right distance or the right duration is, or else we'd use that,"
–Dr. Emily Gurley, Johns Hopkins Bloomberg School of Public Health
–LEADERSHIP RESILIENCE–
The Unspoken Question from International School Heads and Senior Leaders:
"Am I Going to Make It?"
Finding Your Way Through Unrelenting Leadership Challenges
Announcing a Three-Hour Seminar
Tuesday, October 20th and 27th and November 3rd:
8:00-9:00 AM ET
Editor's Note: Our weekly CONVERSATIONS have so often focused on student and teacher welfare and an ongoing worry that our school communities carry considerable angst and concern. Just so much uncertainty. Add in to each day what seems yet another new wrinkle to our leadership challenges and you have the makings of very real emotional well-being concerns. We worry about you too. Many of you have asked for increased emphasis and learning about leadership resilience. We're doing something about it, ASAP.
One Request: There is no fee attached to this three-hour seminar (taught over three successive Tuesdays) as Ellen and Kristin are volunteering their time and expertise for you. Please register and then do all you can to be part of the session. We will let you know topics for each session in case you are unable to attend all three gatherings. Thank you!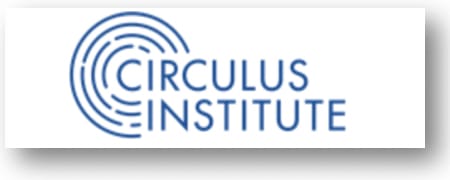 "A Leader's own personal struggles, high levels of stress, and not enough autonomy make it difficult to bring a best self to work every day, especially during this unprecedented time."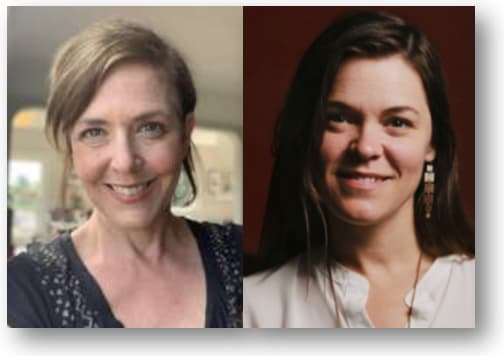 Dr. Ellen Mahoney Kristin Daniel, M.Ed.
Reflect, Recharge, Respond:
How leaders can avoid burnout, strengthen their resilience, and build capacity for themselves and their schools

AAIE has partnered with The Circulus Institute to invite school leaders to participate in a three part seminar. Join us as we:
Reflect on what has helped us be resilient thus far and account for the lessons learned

Identify the signs of burnout and practical prevention skills for you and your community

Design and employ practices to strengthen our resilience and the resilience of those in your community

Learn the importance of collective efficacy, a research-based skill that helps schools thrive during stressful times

Explore practical and easy-to-implement strategies to strengthen resilience and build efficacious schools.
Ellen Mahoney and Kristin Daniel, co-founders of Circulus Institute will create the place and time for you to join your peers in a confidential and supportive space. They will guide you through your exploration of resilience, provide opportunities to reflect and recharge, and share practical research-backed solutions that will help you build your own capacity and the capacity of your community.
"Our approach to professional development whether online or in person is to create experiences that focus on personal connection, reflection, and growth. Research shows that sustained, reflective, collaborative, and coached professional learning are the most effective forms of professional development (Darling-Hammond et al, 2017). All of our professional learning offerings are designed to create meaningful and sustained learning using research-based adult learning strategies." (Ellen and Kristin)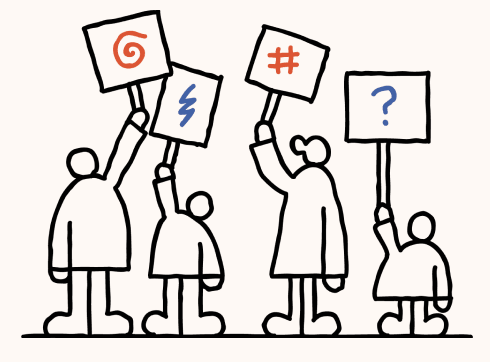 A safe place to investigate the principles of Resilient Leadership. Learning together as an AAIE community, through case studies, latest research and practice and of course, CONVERSATION.
THE REGISTRATION LINK AND THE ZOOM LINK WILL BE THE SAME FOR THE THREE CONSECUTIVE WEEKS OF THE SEMINAR - ONE TIME REGISTRATION
THIS WEEK'S
LEADERSHIP CONVERSATIONS
with International School Leaders Around the World
WEDNESDAY
October 14
08:00AM EDT
PANEL DISCUSSION:
RECRUITING TEACHER AND LEADERSHIP TALENT IN THE TIME OF COVID-19
Presenters from Carney-Sandoe and Associates, International Schools Services, RG175 and Search Associates
Leading with the essential question, "How will the global pandemic impact the process of faculty and leadership recruitment and how will it effect the talent pool?", our colleagues from various recruiting agencies will provide a CONVERSATION about the current state of play for recruiting teacher and leadership talent.
As international school leaders, many of our recent CONVERSATIONS have been about what now seems to be a recruiting season without end. That it is now year-round and how in the midst of a pandemic there have been all number of complications with even trying to get new teachers into the country. What does the crystal ball say to the professional recruiting agencies?
THURSDAY
October 15
08:00AM EDT
SCHOOL HEADS AND SENIOR LEADERS AROUND THE WORLD #33
Our Weekly Conversation
– hosted by Will Richardson
Weekly Learning as a Community– All international school senior leaders are welcome. A Weekly CONVERSATION between School Heads and Senior Leaders– #33. Our discussions continue to be contemporary, important and a time we teach each other. With thanks to Will Richardson who has facilitated our Thursday CONVERSATIONS, since the very beginning.
The topics from these gatherings are a source of information for AAIE to bring key thought leaders into our community and to support leadership development for all.
THURSDAY
October 15
10:00AM EDT
LATIN AMERICAN SCHOOL LEADERS– Our Weekly Conversation #23
– hosted by Sonia Keller
(Tri-Association) and Dereck Rhoads (AASSA)
The weekly Thursday CONVERSATIONS between Latin America school heads and senior leaders in collaboration with Tri-Association and AASSA. All are welcome to join the discussion. Our sessions are hosted by Sonia Keller and Dereck Rhoads.
FRIDAY
October 16
8:00AM EDT
THE AAIE NEW SCHOOL PROJECT: Phase II
From Principles to Practice
– an unprecedented collaboration between international schools around the world.
Discussions Facilitated by
Will Richardson, Homa Tavangar and Kevin Bartlett
A PROGRESS REPORT AND NEXT STEPS:
Those of you who have been engaged with us in this transformative project will know that, last year, we worked intensively to co-create Seven Principles that would define and drive a 'New School'. Together, we began to re-imagine 'the thing we call school' to better meet the needs of a post-Covid reality.

Phase II of the Project is designed to turn vision into reality, to translate principles into practice so that our work has a substantive and sustainable impact on learning for all stakeholders. The process is supported by three willing 'sherpas' (their label): Homa Tavangar, Will Richardson and Kevin Bartlett, have co-designed a working pattern for our conversations, with a two-week focus on each Principle:
Week One: Co-creating the Meaning....a generative deep-dive into the essence of each Principle so that we develop deep, enduring understanding of the most compelling concepts it captures.
Week Two: Co-constructing the Means...a practical assembling of strategies and tools to help us achieve our aspirations.
Today we 'interrogated' Principle One:
ADAPTIVE CHANGE - "WE USE FEARLESS INQUIRY TO CONTINUALLY INTERROGATE AND SHED EMBEDDED PRACTICE THAT DOES NOT AMPLIFY AND INSPIRE PROFOUND LEARNING THROUGHOUT OUR SCHOOL COMMUNITIES."
We made personal and shared meaning around terms like 'fearless inquiry' using generative questions like, 'What are we afraid of, and why?'. We debated questions around how to decide which 'embedded practices' to shed, and how. We wondered together about what makes some learning more 'profound'.

We then began to 'write a history of the future', sharing ideas as to what this Principle would look like when enacted by learners, parents, teachers, leaders and trustees.
As always, we learned from each other...that's what happens when smart, dedicated leaders engage in generative conversations.

Of course, the sherpas learned too, meeting for an extended debrief after the session, and have already modified future plans to create more conversation space.
Next week, we stick with Principle One, sharing a whole range of the best practical tools and strategies we know for driving Adaptive Change in authentic, challenging contexts.

Please join us for another powerful professional leadership conversation to make Friday a day for re-energizing and building our own efficacy.
From Johns Hopkins Bloomberg School of Public Health
What's The Deal With The '15 Minute Rule'?

"Some of these particles are released as droplets, which generally fall to the ground within a few feet of the person who exhaled them. That's where the 6-foot guideline comes from – though it's just a guideline, not a shield of impenetrability."
–Dr. Emily Gurley, Johns Hopkins
How long do you need to be exposed to someone with COVID-19 before you are at risk for being infected?
The question was brought to the forefront this week after the White House announced it would only perform contact tracing for people who had spent more than 15 minutes within 6 feet of President Trump, who tested positive for the coronavirus on Oct. 1. That "15-minute rule" is the Centers for Disease Control and Prevention's guideline for defining a close contact of an infected person.

But experts say the risk of infection is a lot more nuanced than that guidance might imply. The 15-minute rule does not necessarily put you at zero risk if your exposure to an infected person was of a shorter duration. "It doesn't mean that you're getting off scot-free, nor does the '6-foot rule,' " says Dr. Joshua Barocas, an infectious disease specialist at Boston University School of Medicine.
"There is no magic number when it comes to distance or duration," says Emily Gurley, an epidemiologist and contact-tracing expert at the Johns Hopkins Bloomberg School of Public Health. The coronavirus spreads when an infected person releases infectious particles while talking, coughing, singing, sneezing or even just breathing. Some of these particles are released as droplets, which generally fall to the ground within a few feet of the person who exhaled them. That's where the 6-foot guideline comes from – though it's just a guideline, not a shield of impenetrability.
A person can also expel smaller infectious particles that linger in the air for minutes or even hours and travel farther than 6 feet in a room, Barocas notes. In a poorly ventilated, enclosed space, these smaller particles can build up in the air over time. If you're in a crowded room with lots of unmasked people talking, "whether you're [in contact for] 15 minutes or within 6 feet, it may not actually be that important anymore because there's so much virus in the air," Barocas says.
Gurley says in some jurisdictions, contact tracers also look for so-called proximate contacts – people who were in an enclosed room with an infected person at greater than 6 feet away – though they aren't considered close contacts under CDC guidance.
So where did that 15-minute part of the guideline come from? Gurley says it's based on earlier data from China on who was being infected and how infections occurred. "Even when they found lots and lots of very casual, quick contacts, that's not where they saw evidence of transmission," she says.
Instead, she says, infections were occurring when people had "meaningful" amounts of close contact – such as traveling, dining or living together – that had a higher probability of resulting in transmission. She says the 15-minute guideline is a way to help contact tracers quantify which types of interactions were long enough to be meaningful in this context. But again, it's just a guideline, not a hard and fast rule. "We don't have strong evidence for exactly what the right distance or the right duration is, or else we'd use that," Gurley says. And lots of variables can affect the risk of infection from close interactions, experts say.
"Certainly, if you're in very close contact with somebody who's shedding a lot of virus, and you happen to get a droplet on your hand and then wipe your nose, that could take far less than 15 minutes" to infect you, says Angela Rasmussen, a virologist at Columbia University Mailman School of Public Health.
How you interacted also matters a great deal, Barocas says. For example, was the infected person coughing? Was the person wearing a mask, which can help contain a lot of the infectious particles someone might be breathing out? Were you indoors or outdoors, where airflow would quickly disperse any infectious particles the person might have exhaled? How infectious was the person at the time of interaction? (Studies have shown that people with the coronavirus are most infectious just before and in the first few days after they start to show symptoms.) If an infected person were to cough on you while walking past, that would constitute a high-risk interaction – even if it was brief, he says. "All of those [factors] go into what I would think of as a combined likelihood or combined probability" of getting infected, Barocas says.
Conversely, not every type of lengthy interaction is equally risky, he says. Talking outdoors on the beach on a windy day for longer than 15 minutes with someone who is asymptomatic at the time is going to be less of a risk, he says.
While indoor settings are generally higher risk than outdoor ones, the context is key, Rasmussen says. An indoor bar where people are drinking, which requires unmasking, and possibly shouting to be heard over loud music (thus emitting more particles as they talk) is going to be riskier than a trip to a hair salon where everyone is masked and only a limited number of clients are in the room at the same time.
"I finally got my first pandemic haircut a couple of weeks ago," Rasmussen notes. "And I was there for two hours." But she wouldn't dine indoors, she says, because you can't eat while wearing a mask.
Rasmussen says because so many variables can influence the risk of transmission, it's important to focus on doing all the things we know can reduce the risk of infection – wearing a mask, washing your hands, keeping your distance, trying to keep interactions outdoors as much as possible, avoiding crowds and poorly ventilated spaces. You might not always be able to do all of these things all of the time, she says – but the more of them you can do at once, the more you'll reduce your risk of infection.
–THE NEWS of COVID-19–
37,693,968
Cases Worldwide (Johns Hopkins CSSE)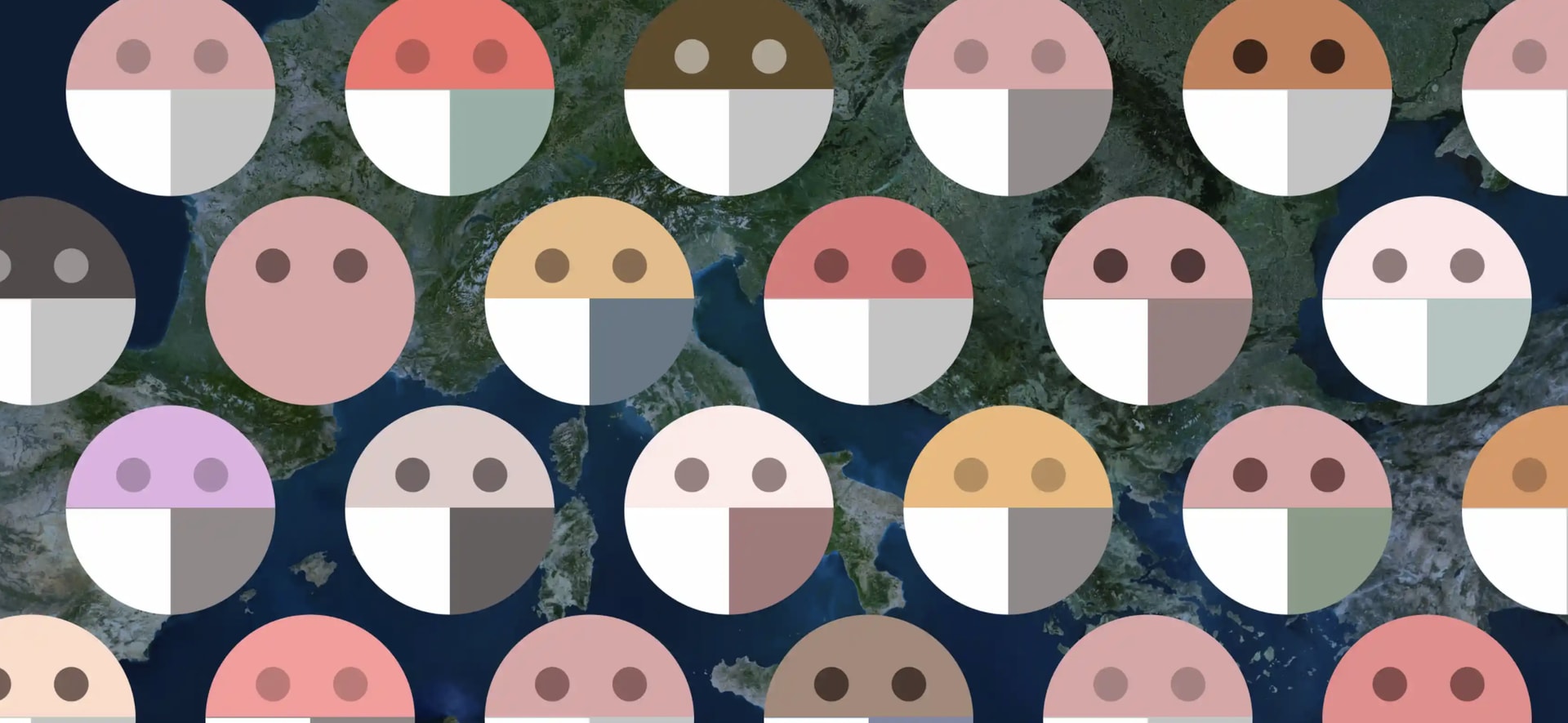 China Reported a New Cluster
China snapped a streak of over two months without local transmission, underscoring the risk of resurgence in countries that have achieved near-eradication of the pathogen. A city in Shandong province said on Sunday that it found three asymptomatic cases linked to a hospital which treats Covid-19 patients coming from abroad. Expanded testing of hospital patients and staff then found another nine infections -- of the total of 12 in the cluster so far, six are asymptomatic. (Bloomberg News)
Czech Republic Goes from Model Covid-19 Response to Brink of Second Lockdown
The Czech Republic could be set for a second lockdown following a dramatic rise in Covid-19 infections that has transformed it into Europe's fastest growing outbreak just months after being hailed as one of the continent's success stories in managing the pandemic. A new peak of 8,618 cases was recorded on Friday in the country of 10.7 million, up more than 3,000 on the previous day and significantly more per capita than any other European state. Spain, with a population of just under 47 million and currently the second worst-affected country, documented 12,788 infections on the same day. (The Guardian)
New Three-tier Coronavirus System Announced for England
UK prime minister Boris Johnson today announced a new three-tier system for setting coronavirus rules in England, due to come into force on Wednesday subject to a debate and vote in parliament tomorrow. Under the new system, different sets of restrictions of increasing severity will apply to different regions. They will be classified as being on medium, high or very high alert based on their case rates per 100,000 people as well as the rate at which infections are rising. The Liverpool city region, which recorded 600 cases per 100,000 people in the week ending 6 October will face the tightest restrictions, classified as tier three. This will mean that those living in Liverpool and surrounding areas will not be allowed to meet people from different households indoors, while gyms and pubs will be required to shut until the measures are reviewed in a month, Johnson told parliament.
Most areas that already have some form of additional restrictions will be classed as high alert level and put under tier two restrictions, meaning that people will not be allowed to mix with those from other households indoors. Nottinghamshire and east and west Cheshire will also be put under tier two rules, said Johnson. The medium alert level will cover most of England and will feature tier one restrictions, including the rule of six and the 10 pm closing time for pubs. Johnson said the goal of the three-tier system was to simplify and standardize local rules. (The Guardian)
The French Prime Minister Warns that Local Lockdowns
May be Imposed
France is weighing the possibility of local lockdowns as the country battles a second wave of the coronavirus epidemic, Prime Minister Jean Castex said Monday.
Mr. Castex told Franceinfo that France faces an unprecedented surge in cases that is putting increasing pressure on hospitals, saying that many citizens were not taking health warnings seriously.
Nearly 27,000 new infections were reported by health authorities on Saturday — a record — and the rate of positive results from testing passed 11 percent. The number of deaths is increasing at a higher rate than over the summer, though much more slowly than in the spring, and hospitalizations, including in intensive care units, are rising.
"Nothing can be excluded when one sees the situation in our hospitals," Mr. Castex said when asked if authorities might put certain cities or regions under lockdown.
But Mr. Castex denied suggestions that France's testing and tracing strategy had failed, castigating the French instead for failing to heed health warnings.
Mr. Castex said the country had ended a period of confinement "efficiently," referring to May, when France's nationwide lockdown ended. "And then the holidays arrived and we — the French, collectively — believed that it was over, that it was behind us."
He added that the people of France believed that the threat had disappeared, "a bit too quickly, despite our warning about the fact that we had to live with the virus." (New York Times)
More on Europe and the USA
Painful social lockdowns in Europe and some American states helped blunt the coronavirus. Now, amid a fitful and uneven reopening, the pandemic is once again surging across both continents. Data compiled by Johns Hopkins University shows a jump in new cases in France, Spain and the U.K., where the virus is moving into younger populations and straining health systems at the onset of winter. The data also shows new cases rising 10% or more week over week in at least eight U.S. states. (The Wall Street Journal)
COVID-19 Roaring Back
Across Europe and beyond, Covid-19 has come roaring back, and, as happened last spring, officials are invoking restrictions to try and suppress it. But this time is different. Still reeling from the economic, emotional and physical toll of nationwide lockdowns that brought the Continent to a virtual standstill, government officials are finding that the public might not be so compliant the second time around. In some places new restrictions are accepted, albeit grudgingly, because the alternative — new nationwide lockdowns — would only be worse. But there is widening skepticism that the public would even go along with such a drastic step. (The New York Times)
State of Emergency Declared in Spain
Spain declared a state of emergency in a move that will allow it to extend a partial lockdown on Madrid, where hospitals are filling again with Covid-19 patients and local authorities have resisted fresh restrictions. Spain is once again at the center of a surge in coronavirus cases in Europe, with 7,000 new infections a day, compared with a low of 134 cases in June. The country was one of the worst-hit in the world in the spring, as 27,000 people died of Covid-19 between March and late June. (The Wall Street Journal)
A Five-Minute COVID Test Using Gene-editing Technology
A team of California-based researchers have developed a test that can detect the coronavirus in five minutes using gene-editing technology and a modified mobile phone camera, a discovery that could solve the issue of under-testing in epidemic-stricken countries. Led by University of California, Berkeley's Dr Jennifer Doudna, who is the joint winner of this year's Nobel Prize for chemistry, the test's successful development was announced in a research paper published on September 30. The paper is still in preprint, meaning it has not been peer-reviewed. (South China Morning Post, berkeley.edu, nobelprize.org)
How Sweden Hopes to Prevent a Second Wave of Covid-19
To prevent a second wave, Sweden is putting new measures into the mix. It recently resumed contact-tracing and quarantining, backed up by an expanded testing capacity. In most of Europe, strict 14-day quarantines are slapped on all contacts of infected people and anyone who travels to some parts of Europe. Sweden's quarantine, however, is for seven days and only for those who live with an infected person. If a test on day five is negative, the quarantine can end then. Children with no symptoms are exempt from quarantine. All other contacts are simply alerted that they may be infected. They are urged to work from home for a week, to get tested if they have even the slightest symptoms in the next 14 days, and to be extra careful about seeing elderly relatives in that period.
The World Health Organisation bristles at quarantines shorter than 14 days. But the Swedish approach is to have measures that people can live with for at least a year, says Dr Carlson, because there is no vaccine yet. The goal is to stop as much transmission as possible without unduly disrupting people's lives, especially in ways that harm their mental or physical (not to mention economic) health. Transmission happens most easily within households, and people are most contagious in the first week after they are infected. So Sweden's quarantine policy could stop the bulk of covid's spread—as long as people comply.
–The STATS–
TOTAL GLOBAL CASES:
Johns Hopkins– 37,693,968
WHO–37,423,660
GLOBAL DEATHS (WHO):
Today–1,074,817
Three Days Ago–1,056,186
EVOLUTION OF-GLOBAL CASES (WHO):
Today–37,423,660
Three Days Ago–
36,361,054
NEW CASES (WHO):
Today–307,403
–Tracking the Virus Around the World–
–FROM JOHNS HOPKINS CSSE–
The Cultures of Dignity Resources for Supporting
Social-Emotional Wellness
From Cultures of Dignity

,

For the Social-Emotional Tiny Guides from Rosalind Wiseman and Charlie Kuhn– a gift to our AAIE community– resources with no fee but plenty of insight.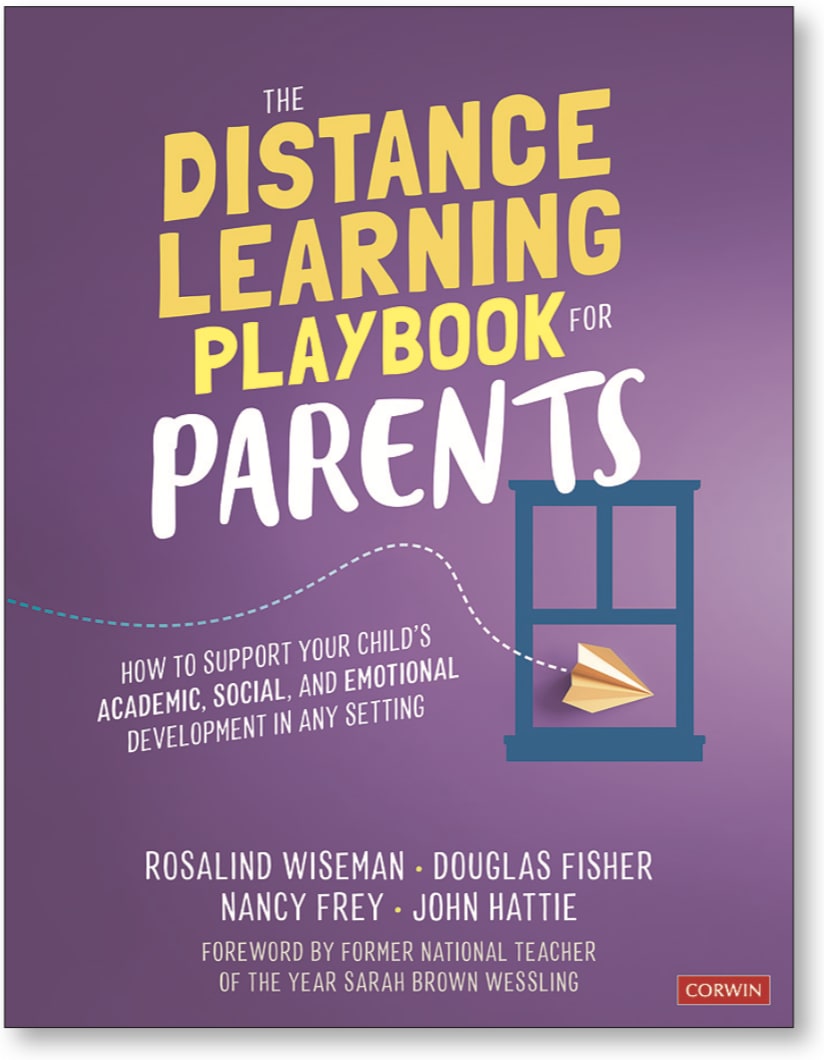 Rosalind Wiseman's newest book:

"Distance Learning Playbook for Parents–How to Support Your Child′s Academic, Social, and Emotional Development in Any Setting
A Final Note: The AAIE COVID-19 Briefing is provided to support your leadership for the school community you serve. We encourage you to use these resources in any way, shape or form that helps you, your communications and toward furthering close relationships across your community. – The AAIE Board