ASSOCIATION for the ADVANCEMENT of INTERNATIONAL EDUCATION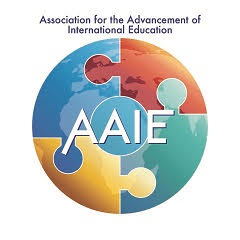 OUR MISSION
A global community that connects diverse people, ideas and resources, AAIE helps international educators lead with vision, wisdom, courage and integrity.
F3
Friday's Five Ideas for the Future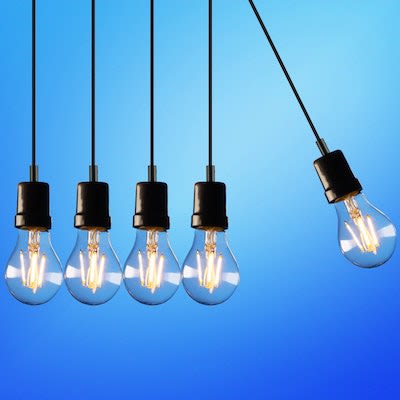 Leading in Uncertain Times
November 12, 2021
Welcome to this week's Friday Five (F3). This week we are look at learning, or rather the lifelong learning which is required as a leader. Adaptive and proactive learners are highly prized assets for organizations, and as leaders investing in our learning, they create long-term dividends for our careers. The ability to learn, relearn, and sometimes even unlearn is vital for our long-term career success. So how do we incorporate learning into our days where we spend so much of our time, energy, and efforts on daily tasks that it feels like there is no space left? As the articles below point out, we can learn from the success of other leaders, from slowing down and listening more, and importantly from our jobs themselves which can provide the most significant opportunities for learning. As we have seen at AAIE, we can also learn from each other through conversations, and we hope you will join us in February 2022 at the AAIE Virtual International Leadership CONVERSATION to pause, listen, and learn from each other.
We will continue to send the weekly F3 Newsletter and will also extend the conversation on our LinkedIn Company page. Please join us and share articles and ideas with us as we learn from each other globally.
Your Board of Trustees and Laura
WORTH A CONVERSATION
"Ah, good conversation - there's nothing like it, is there?
The air of ideas is the only air worth breathing." - Edith Wharton
OUR WEEKLY GLOBAL LEADERSHIP CONVERSATION
Thursdays at 8:00AM EST with Will Richardson
Our international school leadership CONVERSATIONS are the place where we take on the dilemmas of leading our school community through a global pandemic. ALL SENIOR LEADERS ARE INVITED - We need all voices and more perspectives as we take on the too many dilemmas together.
Next session NOVEMBER 18, 2021 at 8:00AM EST
LATIN AMERICA HEAD OF SCHOOL CONVERSATION
Thursdays at 10:00AM EST with Sonia Keller, Michael Adams, and Dereck Rhoads. Facilitated by Homa Tavangar or Will Richardson
The unique leadership context of Latin America provides the context for crisis leadership and school sustainability CONVERSATIONS.
Next session NOVEMBER 18, 2021 at 10:00AM EST
AAIE 2022 Virtual International Leadership CONVERSATION
Humans of AAIE: Curators of Care
To Lead Into the Future With Vision, Wisdom, Courage, and Integrity
AAIE invites you to join our upcoming Virtual International Leadership CONVERSATION: Humans of AAIE: Curators of Care – February 2022. Join us to hear from subject matter experts who help us grapple with our leadership challenges. We will also hear the voices from within our own community alongside student voices, all sharing their leadership stories and wisdom. As has been our custom, through CONVERSATIONS, we work together to generate collaborative ideas, explore innovations, and discuss what keeps us up at night. The powerful lessons of the past help us determine what we carry forward into our future.
SAVE THE DATE More details next week
WORTH A THOUGHT
"The learn-it-all will always do better than the know-it all." - Satya Nadella, CEO of Microsoft
Now on to Friday's Five...
Unpacking 5 Myths About Management
In science the key question is, "Is it true?" In management, the key question is "Does it work?" Here, context is critical. Many of the ideas developed by management thinkers are helpful in a particular context. The problem comes when these ideas start being treated as if they were universal truths. It is then that they turn into myths, and myths can lead us astray. In this Harvard Business Review article, author Stephen Bungay describes five of the most common ideas that tip into myth that he encounters most often in his work with clients, the reasons they are plausible, and how to keep them within their proper limits.
A Measured Approach to Making a Drastic Change
The pandemic has profoundly affected how we think about our work. But before we all jump on the Great Resignation bandwagon and make potentially life-altering decisions, a word of caution is in order. We shouldn't ignore the lessons learned during the pandemic, but we should pressure test these insights against some of the most obvious biases we struggle with and try to avoid getting trapped on the wrong side of a one-way door. In this Harvard Business Review article, Mark Mortensen recommends splitting your focus between two distinct elements by asking yourself: a) How can I improve the data (and interpretation) going into my decision to yield a more accurate outcome?, and b) How can I improve the execution of my decision to reduce the downside risk if my conclusion proves wrong?
Make Learning a Part of Your Daily Routine
In our increasingly "squiggly" careers, where people change roles more frequently and fluidly and develop in different directions, the ability to unlearn, learn, and relearn is vital for long-term success. It helps us increase our readiness for the opportunities that change presents and our resilience to the inevitable challenges we'll experience along the way. As Helen Tupper and Sarah Ellis explain in this Harvard Business Review article, adaptive and proactive learners are highly prized assets for organizations, and investing in learning creates long-term dividends for our career development. Based on their experience designing and delivering career development training for over 50,000 people worldwide, the authors present several techniques and tools to help you make learning part of your day-to-day development.
Space, Pace, and Grace: How to Handle Challenging Conversations

In this podcast, the discussion is about the power of slowing down during difficult workplace situations. Being a better listener has a lot to do with silence, explains Collins Dobbs, a lecturer in management at Stanford Graduate School of Business. A lot of people are uncomfortable with the smallest modicum of silence, but learning often happens when we create distance for useful reflection. In this episode of Think Fast, Talk Smart, Dobbs talks with host Matt Abrahams about the importance of "space, pace, and grace" when you're receiving others' feedback and handling the emotions that come out during tough discussion.
13 Best-Led Company CEOs Reveal Their Pro Tips for Leadership Success
Great companies are run by great leaders - so who better to solicit for leadership advice than the leaders of those teams? To help you sift for the very best leadership advice, the staff at Inc. tapped many of this year's 250 Best-Led Companies for their CEO's pro tips. Some execs had just one piece of sage leadership advice, while others had multiple points to make. The resulting list is jam-packed with unvarnished, wise words from the mouths of CEOs who know of what they speak.
WORTH A READ
"Reading one book is like eating one potato chip."
- Diane Duane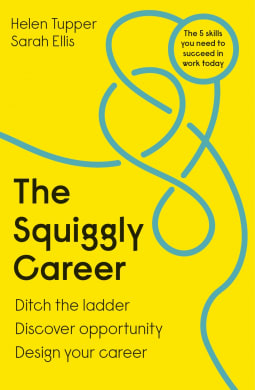 The Squiggly Career: Ditch the Ladder, Embrace Opportunity
and Carve Your Own Path Through the Squiggly World of Work
by Helen Tupper, Sarah Ellis
Careers are changing; they are no longer linear and there's no such thing as a 'job for life'. Squiggly careers, where people jump constantly between roles, industries and locations, are becoming the new normal. Squiggly careers are filled with opportunity and excitement, but they can also be ambiguous and overwhelming if we don't know how to make the most of them. Packed with insights about the changing-face of work, exercises to aid your growth, and tips and inspiration from highly successful people, this book will help you be happier, and ultimately more successful in your career.
Just as we are sensitive to the challenges of the coronavirus concerns - F3 will only focus on leadership learning and we'll ensure you receive our every-other-day coronavirus update as a separate publication.
To sign up for this newsletter
Please opt-in so that we remain in touch with the future and each other.
Contact Us
Mailing Address: AAIE PO Box 3496 Princeton, NJ 08543-3496
Physical Address: AAIE 15 Roszel Road Princeton NJ 08540

Phone: +1 609-716-7441
or +1 609-452-0990
Cell: +1 970-488-9416
www.aaie.org
© 2021 AAIE
If you received this email in error, you may unsubscribe from this list.