ASSOCIATION for the ADVANCEMENT of INTERNATIONAL EDUCATION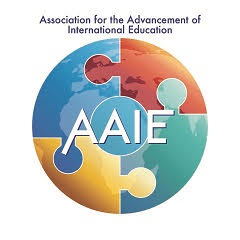 OUR MISSION
A global community that connects diverse people, ideas and resources, AAIE helps international educators lead with vision, wisdom, courage and integrity.
F3
Friday's Five Ideas for the Future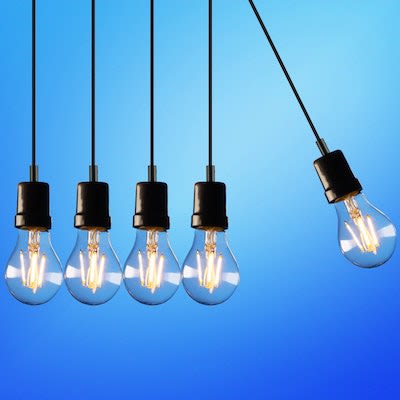 Leading in Uncertain Times
November 5, 2021
Welcome to this week's Friday Five (F3). As leaders, we have so many decisions to make, some with great impacts on our communities. Is it any wonder that we struggle with these decisions considering the plethora of strong opinions from others about which pathway is correct? Today, we find ourselves in a time of great division - both beneath the surface and, more often, out in the open. So how do we allow for diverging opinions while working together toward a common goal? As you will find in the articles below, perhaps the best approach is through conversations, listening, and storytelling. We have observed the success of these approaches through the impact of AAIE's weekly CONVERSATIONS in how we have learned from each other in times of crisis. To broaden the scope and reach of our weekly gatherings, we return to hosting the AAIE International Leadership CONVERSATION In February, 2022 - virtually over the course of three days - to once again come together as a community to share our stories of success, challenges, and failures. In creating this space for school leaders, we hope to expand the opportunities to learn from each other's experiences to better care for our own school communities. Look for more details next week!
We will continue to send the weekly F3 Newsletter and will also extend the conversation on our LinkedIn Company page. Please join us and share articles and ideas with us as we learn from each other globally.
Your Board of Trustees and Laura
WORTH A CONVERSATION
"People need recognition and a sense of worth as much as they need food and water."
- Colin Powell
OUR WEEKLY GLOBAL LEADERSHIP CONVERSATION
Thursdays at 8:00AM EST with Will Richardson
Our international school leadership CONVERSATIONS are the place where we take on the dilemmas of leading our school community through a global pandemic. ALL SENIOR LEADERS ARE INVITED - We need all voices and more perspectives as we take on the too many dilemmas together.
Next session NOVEMBER 11, 2021 at 8:00AM EST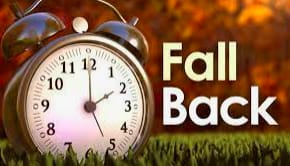 LATIN AMERICA HEAD OF SCHOOL CONVERSATION
Thursdays at 10:00AM EST with Sonia Keller, Michael Adams, and Dereck Rhoads. Facilitated by Homa Tavangar or Will Richardson
The unique leadership context of Latin America provides the context for crisis leadership and school sustainability CONVERSATIONS.
Next session NOVEMBER 11, 2021 at 10:00AM EST
Please be mindful that the US returns to standard time on 11-7-2021
WORTH A THOUGHT
"Happiness is a butterfly, which, when pursued, is always just beyond your grasp, but which, if you will sit down quietly, may alight upon you." - Nathaniel Hawthorne
Now on to Friday's Five...
The 3 Equations for a Happy Life, Even During a Pandemic

A look back to April 2020, and how the lessons for a happy life are just as relevant today. In this The Atlantic article, author Arthur C. Brooks offers three equations for well-being that you need to understand in order to start managing your own happiness more proactively. Brooks explains how enduring happiness comes from human relationships, productive work, and the transcendental elements of life. Importantly, what makes work meaningful is not the kind of work it is, but the sense it gives you that you are earning your success and serving others. One of the most robust findings in happiness literature is the centrality of productive human endeavor in creating a sense of purpose in life.
Why Emotionally Intelligent People Still Follow Colin Powell's 13 Rules for Leaders
In this Inc. article, author Bill Murphy looks again at General Colin Powell's 13 rules of effective leadership; a compelling and complicated legacy which shows that emotionally intelligent leadership matters. Each rule succeeds because each is about separating actions from emotions, a key aspect of emotional intelligence. Murphy breaks down the 13 rules, which Powell first compiled for a magazine profile in 1989, and later revisited in print many times.
3 Ways Managers Can Unite a Divided Workplace
Right now your workplace likely has some deep divisions within it - either under the surface or, increasingly, out in the open. Questions related to our health and to our identity cut straight to our sense of safety and belonging - and that of our friends and family. At the same time, work needs to get done. Our divisions not only threaten daily productivity, they also threaten the trust and social bonds that managers have worked so hard to cultivate on their teams. In this Gallup Workplace article, Ben Wigert offers three time-tested and evidence-based actions managers can use to keep their teams engaged, future-focused and unified during divisive times.
How Sharing Our Stories Builds Inclusion

It's time for the conversation around inclusion and diversity to take a human-centric approach. It's not just about the numbers, it's about the people. As inclusion consultants Selena Rezvani and Stacey A. Gordon explain in this Harvard Business Review article, storytelling, one of the most universal human experiences, gives us a rare chance to look through new lenses. And perspective-taking is a life skill, not just a workplace one. Companies that prioritize inclusion will emerge from crisis stronger, and stories are one major vehicle to help them get there. Rezvani and Gordon offer steps to implement a story-based approach to DEI where employees are encouraged to tell their stories, own them, and consider how they impact their day-to-day experiences at work.
Bill Gates Says He Now Asks 4 Questions That He Would Never Have Asked at Age 25
To assess his quality of life, Bill Gates asks himself different questions that we should be asking ourselves as we age - and different from those of our youth. In this Inc. article, Marcel Schwantes digs into Gates' blog post, where Gates said that he still assesses the quality of his work, but the questions are very different from the ones he would have asked in his 20s. They include: Did I devote enough time to my family? Did I learn enough new things? And Did I develop new friendships and deepen old ones? Gates readily admits these questions would have been "laughable" to him at 25; however at 63, they're that much more meaningful.
WORTH A READ
"Once you have read a book you care about, some part of it is always with you."
- Louis L'Amour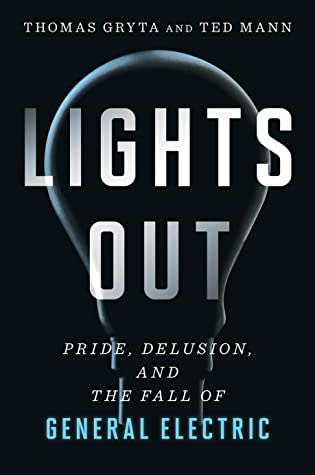 Lights Out: Pride, Delusion, and the Fall of General Electric
by Thomas Gryta, Ted Mann
How could General Electric - perhaps America's most iconic corporation - suffer such a swift and sudden fall from grace? This is the definitive history of General Electric's epic decline, as told by the two Wall Street Journal reporters who covered its fall. Lights Out examines how Welch's handpicked successor, Jeff Immelt, tried to fix flaws in Welch's profit machine, while stumbling headlong into mistakes of his own. In the end, GE's traditional win-at-all-costs driven culture seemed to lose its direction, which ultimately caused the company's decline on both a personal and organizational scale. Lights Out details how one of America's all-time great companies has been reduced to a cautionary tale for our times.
Just as we are sensitive to the challenges of the coronavirus concerns - F3 will only focus on leadership learning and we'll ensure you receive our every-other-day coronavirus update as a separate publication.
To sign up for this newsletter
Please opt-in so that we remain in touch with the future and each other.
Contact Us
Mailing Address: AAIE PO Box 3496 Princeton, NJ 08543-3496
Physical Address: AAIE 15 Roszel Road Princeton NJ 08540

Phone: +1 609-716-7441
or +1 609-452-0990
Cell: +1 970-488-9416
www.aaie.org
© 2021 AAIE
If you received this email in error, you may unsubscribe from this list.