ASSOCIATION for the ADVANCEMENT of INTERNATIONAL EDUCATION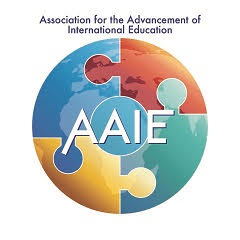 OUR MISSION
A global community that connects diverse people, ideas and resources, AAIE helps international educators lead with vision, wisdom, courage and integrity.
F3
Friday's Five Ideas for the Future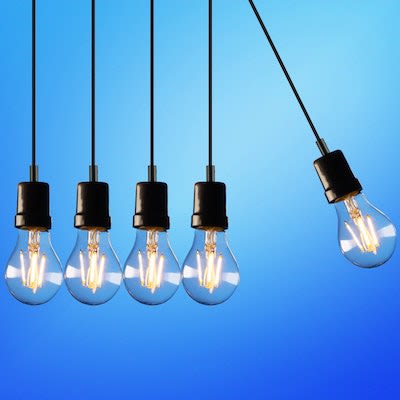 Leading in Uncertain Times
December 4, 2020
Welcome to this week's Friday Five (F3). At this time of year when we would normally be spending time with our family and friends, we now find ourselves under even more anxiety and stress. The struggle between connecting with people important to us - and staying physically distant to protect them - is enormously difficult. This week, we look at how we can take care of ourselves while faced with these difficult decisions. If there is one person that you do need to take time out to care for over the holidays, that person is you. You must give yourself a break from the stress and anxiety that this year has brought, and as a leader, make the space to build back your resilience for what is yet to come in 2021 (we are not quite out of the woods yet). Resilience is not only about bouncing back, but also about experiencing some sort of growth, such as finding meaning and purpose, self-awareness or experiencing improvement in interpersonal relationships. Take time for yourself now, and hopefully you will reap the dividends in 2021.
We will continue to send the weekly F3 Newsletter and will also extend the conversation in LinkedIn. Please join us and share articles and ideas with us as we learn from each other globally.
Your Board of Trustees and Mark
WORTH A THOUGHT
"One must always maintain one's connection to the past and yet ceaselessly pull away from it." – Gaston Bachelard
Now on to Friday's Five...
Anxiety, Depression, and Working Moms in a Pandemic

In this episode of the Harvard Business Review podcast, The Anxious Achiever, Jessica Calarco discusses how the pandemic is affecting the mental health of working mothers. Calarco, an associate professor of sociology at Indiana University, is studying women struggling to balance work and parenting during the Covid-19 pandemic. She explains how societal pressures and our own ideas about motherhood, along with systemic failures, are causing working mothers to suffer greater anxiety and depression than before the pandemic. But she says there are ways a workplace can help.
How to Avoid Rushing to Solutions When Problem-Solving
Before you can solve a problem, you need to know what exactly you're trying to solve. Unfortunately, too many of us want to rush to conclusions before clearly understanding the problem. In this Harvard Business Review article, Daniel Markovitz describes a four-step process that helps you define the problem. . These four steps don't guarantee a solution, of course. But they will provide a more clearly defined problem, and while that's less immediately gratifying, it's a necessary step to finding a solution that really works.
8 Decisions That Aren't Really Decisions and Lead To Failure
A decision is not an opinion. It's not a wish. It's not your current stand on an issue. It's not a group conclusion. Nope, a decision is not really a decision until it paves the way for action. In this Forbes article, Ann Latham lays out the five steps you must have to do that. Until you have these five components, you don't really have a decision. You only have an idea of what you would like to do.
How to be Resilient
Life is unpredictable. Adversity is everywhere. It can strike when you least expect it, and it might be accompanied by unpleasant, albeit normal reactions such as anxiety, excessive worry, disappointment, grief, shame, frustration and sadness. Moving on from, and even growing through a difficult or traumatic experience can be hard, but it is possible. In this Psyche article, Selda Koydemir offers a suite of coping mechanisms, both internal and external, to create resilience.
Nine Non Obvious Ways to Have Deeper Conversations
After all we've been through this year, wouldn't it be nice, even during a distanced holiday season, to be able to talk about this whole experience with others, in a deep, satisfying way? In this New York Times article, David Brooks has put together a list of non obvious lessons for how to have better conversations, which he has learned over the years. Discover the art of making connections even in a time of dislocation.
WORTH A READ
"A book is like a piece of rope; it takes on meaning only in connection with the things it holds together." – Norman Cousins
Just as we are sensitive to the challenges of the coronavirus concerns - F3 will only focus on leadership learning and we'll ensure you receive our every-other-day coronavirus update as a separate publication.
To sign up for this newsletter
Please opt-in so that we remain in touch with the future and each other.
Contact Us
Mailing Address: AAIE PO Box 3496 Princeton, NJ 08543-3496
Physical Address: AAIE 15 Roszel Road Princeton NJ 08540

Phone: +1 609-716-7441
or +1 609-452-0990
Cell: +1 970-488-9416
www.aaie.org
© 2020 AAIE
If you received this email in error, you may unsubscribe from this list.