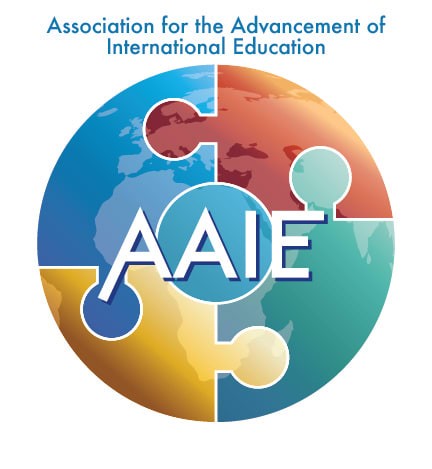 –WEDNESDAY–
AAIE's COVID-19 BRIEFING
#124
Data and Ideas to Support Your Crisis Leadership
October 14, 2020
Sign-up for the Masterminds Program Ends Tomorrow:
–Highlights–
38,326,891 Cases World-wide

(Johns Hopkins)

THIS REST OF THIS WEEK'S

CONVERSATIONS

Starting October 20th

: Resilient Leadership Seminar-

with each session outlined

Schools as super-spreaders: the data suggests otherwise

The assertive voice of WHO's Director General

Six cases of COVID-19 reinfection

Vaccine setback

NEXT WEDNESDAY

– Rosalind Wiseman and her new book, The Distance Learning Playbook for Parents
–QUICK LINKS FOR BUSY PEOPLE–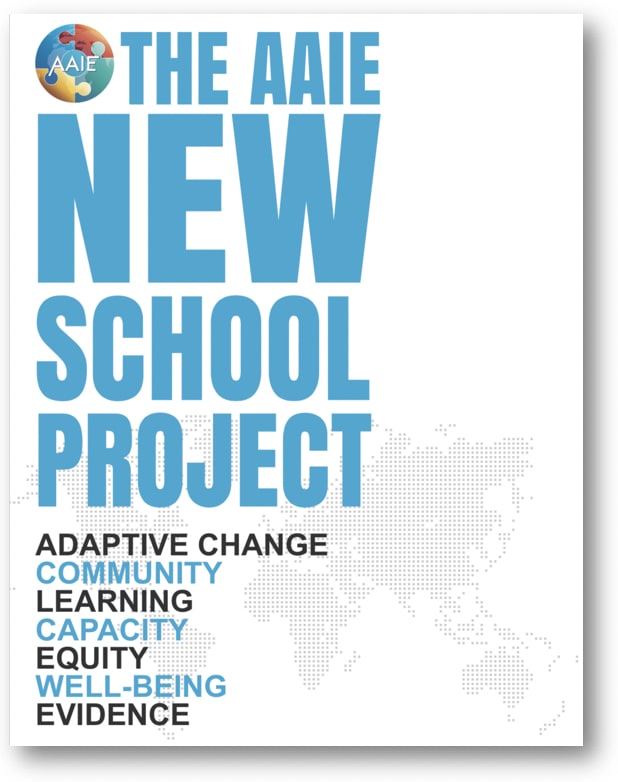 THE SEVEN PRINCIPLES FOR THE
NEW SCHOOL PROJECT
Our Phase II discussions will move from principles to practice. Please join the CONVERSATION– moving from the driving ideas into action.
Today's Quote to Consider:
"Never in the history of public health has herd immunity been used as a strategy for responding to an outbreak, let alone a pandemic. It is scientifically and ethically problematic.

...we don't know enough about immunity to COVID-19."
–Dr Tedros Adhanom Ghebreyesus, Director General, WHO
–An Update: LEADERSHIP RESILIENCE–
The Unspoken Question from International School Heads and Senior Leaders:
"Am I Going to Make It?"
Announcing a Three-Hour Seminar
Tuesday, October 20th and 27th and November 3rd:
8:00-9:00 AM ET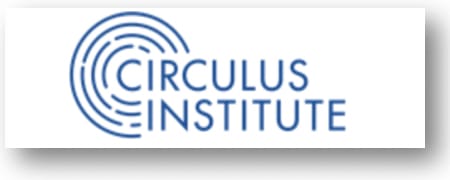 The Next Three Tuesdays
A Three-Hour Seminar- one hour each day on October 20th, 27th and November 3rd– 8:00AM EDT
Join as many sessions as you can. Join as a leadership team.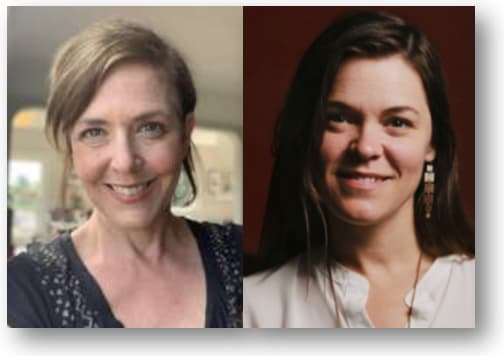 Dr. Kristin Daniel, Ellen Mahoney M.Ed.
Reflect, Recharge, Respond:
How leaders can avoid burnout, strengthen their resilience, and build capacity for themselves and their schools
OCTOBER 20, 2020:
Part One: Building Your Own Resilience
Participants will:
Define resilience and learn what the research tells us about how to build and maintain our resilience during stressful times

Through the practice of a narrative strategy, reflect on what has helped us be resilient thus far, identifying personal resilient acts and new strategies to use in the future.
OCTOBER 27, 2020:
Part Two: Building Your School Community's Resilience
Participants will
Identify the causes and signs of burnout and discover tools to prevent burnout for you and your staff

Explore the concept of collective efficacy, and how to build this in your school as a way to prevent burnout and build capacity
NOVEMBER 3, 2020:
Part Three: Putting Practice Into Action
Participants will
These sessions on Resilient Leadership are designed for school heads and all senior leaders across the school. Join in as a leadership team.
A safe place to investigate the principles of Resilient Leadership. Learning together as an AAIE community, through case studies, latest research and practice and of course, CONVERSATION.
THE REGISTRATION LINK AND THE ZOOM LINK WILL BE THE SAME FOR THE THREE CONSECUTIVE WEEKS OF THE SEMINAR - ONE TIME REGISTRATION
THE REST OF THIS WEEK'S
LEADERSHIP CONVERSATIONS
with International School Leaders Around the World
THURSDAY
October 15
08:00AM EDT
SCHOOL HEADS AND SENIOR LEADERS AROUND THE WORLD #33
Our Weekly Conversation
– hosted by Will Richardson
Weekly Learning as a Community– All international school senior leaders are welcome. A Weekly CONVERSATION between School Heads and Senior Leaders– #33. Our discussions continue to be contemporary, important and a time we teach each other. With thanks to Will Richardson who has facilitated our Thursday CONVERSATIONS, since the very beginning.
The topics from these gatherings are a source of information for AAIE to bring key thought leaders into our community and to support leadership development for all.
THURSDAY
October 15
10:00AM EDT
LATIN AMERICAN SCHOOL LEADERS– Our Weekly Conversation #23
– hosted by Sonia Keller
(Tri-Association) and Dereck Rhoads (AASSA)
The weekly Thursday CONVERSATIONS between Latin America school heads and senior leaders in collaboration with Tri-Association and AASSA. All are welcome to join the discussion. Our sessions are hosted by Sonia Keller and Dereck Rhoads.
FRIDAY
October 16
8:00AM EDT
THE AAIE NEW SCHOOL PROJECT: Phase II
From Principles to Practice
– an unprecedented collaboration between international schools around the world.
Discussions Facilitated by
Will Richardson, Homa Tavangar and Kevin Bartlett
A PROGRESS REPORT AND NEXT STEPS:
Those of you who have been engaged with us in this transformative project will know that, last year, we worked intensively to co-create Seven Principles that would define and drive a 'New School'. Together, we began to re-imagine 'the thing we call school' to better meet the needs of a post-Covid reality.

Phase II of the Project is designed to turn vision into reality, to translate principles into practice so that our work has a substantive and sustainable impact on learning for all stakeholders. The process is supported by three willing 'sherpas' (their label): Homa Tavangar, Will Richardson and Kevin Bartlett, have co-designed a working pattern for our conversations, with a two-week focus on each Principle:
Week One: Co-creating the Meaning....a generative deep-dive into the essence of each Principle so that we develop deep, enduring understanding of the most compelling concepts it captures.
Week Two: Co-constructing the Means...a practical assembling of strategies and tools to help us achieve our aspirations.
Today we 'interrogated' Principle One:
ADAPTIVE CHANGE - "WE USE FEARLESS INQUIRY TO CONTINUALLY INTERROGATE AND SHED EMBEDDED PRACTICE THAT DOES NOT AMPLIFY AND INSPIRE PROFOUND LEARNING THROUGHOUT OUR SCHOOL COMMUNITIES."
We made personal and shared meaning around terms like 'fearless inquiry' using generative questions like, 'What are we afraid of, and why?'. We debated questions around how to decide which 'embedded practices' to shed, and how. We wondered together about what makes some learning more 'profound'.

We then began to 'write a history of the future', sharing ideas as to what this Principle would look like when enacted by learners, parents, teachers, leaders and trustees.
As always, we learned from each other...that's what happens when smart, dedicated leaders engage in generative conversations.

Of course, the sherpas learned too, meeting for an extended debrief after the session, and have already modified future plans to create more conversation space.
Next week, we stick with Principle One, sharing a whole range of the best practical tools and strategies we know for driving Adaptive Change in authentic, challenging contexts.

Please join us for another powerful professional leadership conversation to make Friday a day for re-energizing and building our own efficacy.
Schools Aren't Super-Spreaders
Fears from the summer appear to have been overblown?
"We know that children can get COVID-19, even if they do tend to have less serious cases. Even if there were no spread in schools, we'd see some cases, because students and teachers can contract the disease off campus. But the numbers are small—smaller than what many had forecasted."
–Dr. Emily Oster, Brown University

Editor's Note: A USA-centric "Ideas" article, but a well-argued piece– as usual from Dr. Oster– that challenges initial observations about children as "super-spreaders" within a school setting. The author does announce upfront that there will always be infection risk, yet evidence-based data indicate that schools are not the super-spreader centers in society. Dr. Oster, in what may seem a contrarian view, offers the essential question on whether there is greater risk in not opening our attendance centers to students.
In early august, the first kids in America went back to school during the pandemic. Many of these openings happened in areas where cases were high or growing: in Georgia, Indiana, Florida. Parents, teachers, and scientists feared what might happen next. The New York Times reported that, in parts of Georgia, a school of 1,000 kids could expect to see 20 or 30 people arrive with COVID-19 during week one. Many assumed that school infections would balloon and spread outward to the broader community, triggering new waves. On social media, people shared pictures of high schools with crowded hallways and no masking as if to say I told you so.
Fear and bad press slowed down or canceled school reopenings elsewhere. Many large urban school districts chose not to open for in-person instruction, even in places with relatively low positivity rates. Chicago, L.A., Houston—all remote, at least so far.
It's now October. We are starting to get an evidence-based picture of how school reopenings and remote learning are going (those photos of hallways don't count), and the evidence is pointing in one direction. Schools do not, in fact, appear to be major spreaders of COVID-19.
Since early last month, I've been working with a group of data scientists at the technology company Qualtrics, as well as with school principal and superintendent associations, to collect data on COVID-19 in schools. (See more on that project here.) Our data on almost 200,000 kids in 47 states from the last two weeks of September revealed an infection rate of 0.13 percent among students and 0.24 percent among staff. That's about 1.3 infections over two weeks in a school of 1,000 kids, or 2.2 infections over two weeks in a group of 1,000 staff. Even in high-risk areas of the country, the student rates were well under half a percent. (You can see all the data here.)
School-based data from other sources show similarly low rates. Texas reported 1,490 cases among students for the week ending on September 27, with 1,080,317 students estimated at school—a rate of about 0.14 percent. The staff rate was lower, about 0.10 percent.
These numbers are not zero, which for some people means the numbers are not good enough. But zero was never a realistic expectation. We know that children can get COVID-19, even if they do tend to have less serious cases. Even if there were no spread in schools, we'd see some cases, because students and teachers can contract the disease off campus. But the numbers are small—smaller than what many had forecasted.
Predictions about school openings hurting the broader community seem to have been overblown as well. In places such as Florida, preliminary data haven't shown big community spikes as a result of school openings. Rates in Georgia have continued to decline over the past month. And although absence of evidence is not evidence of absence, I've read many stories about outbreaks at universities, and vanishingly few about outbreaks at the K–12 level.

One might argue, again, that any risk is too great, and that schools must be completely safe before local governments move to reopen them. But this approach ignores the enormous costs to children from closed schools. The spring interruption of schooling already resulted in learning losses; Alec MacGillis's haunting piece in The New Yorker and ProPublica highlights the plight of one child unable to attend school in one location, but it's a marker for more. The children affected by school closures are disproportionately low-income students of color. Schools are already unequal; the unequal closures make them more so. Virtual school is available, but attendance levels are not up to par. Pediatricians have linked remote schooling to toxic stress.
Parents are struggling as well, not just children. Cities have recognized the need for child care for parents who cannot afford to quit their jobs to supervise their kids, but this has led to a haphazard network of options. Houston, for example, has opened some schools as learning centers. L.A. has learning centers set up for low-income students in alternative locations. These spur the questions: If school isn't safe for everyone, why is it safe for low-income students? And if school is safe for low-income students, why isn't it safe for everyone?
Where can the country go from here? From my end, we are going to continue to collect data through our dashboard, to try to better understand the patterns we are seeing and what correlates with "safe" re-openings. I hope that more schools and districts will see these data, and others, and perhaps start to think about how reopening might work. We do not want to be cavalier or put people at risk. But by not opening, we are putting people at risk, too.
–Latest UPDATE from the WHO Director General–
Editor's Note: A most assertive message coming from the WHO Director General. The commentary provides a world status report and a strong rebuke on the unethical nature of "herd immunity" at a time when there is still much to understand about COVID-19. An important read.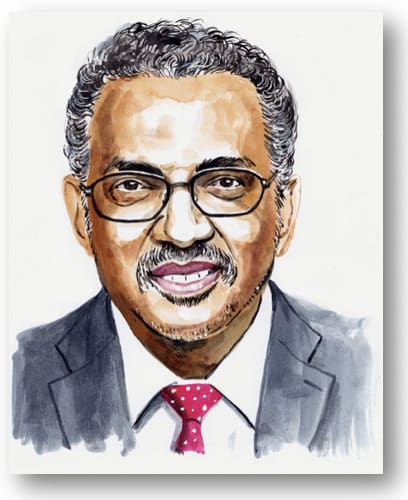 Dr Tedros Adhanom Ghebreyesus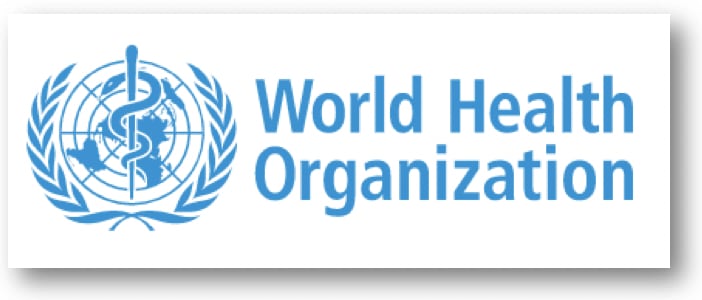 Around the world, we're now seeing an increase in the number of reported cases of COVID-19, especially in Europe and the Americas.

Each of the last four days has been the highest number of cases reported so far.

Many cities and countries are also reporting an increase in hospitalizations and intensive care bed occupancy.

At the same time, we must remember that this is an uneven pandemic.

Countries have responded differently, and countries have been affected differently.

Almost 70% of all cases reported globally last week were from 10 countries, and almost half of all cases were from just three countries.

For every country that is experiencing an increase, there are many others that have successfully prevented or controlled widespread transmission with proven measures.
Those measures continue to be our best defense against COVID-19.

There has been some discussion recently about the concept of reaching so-called "herd immunity" by letting the virus spread.

Herd immunity is a concept used for vaccination, in which a population can be protected from a certain virus if a threshold of vaccination is reached.

For example, herd immunity against measles requires about 95% of a population to be vaccinated. The remaining 5% will be protected by the fact that measles will not spread among those who are vaccinated.

For polio, the threshold is about 80%.

In other words, herd immunity is achieved by protecting people from a virus, not by exposing them to it.

Never in the history of public health has herd immunity been used as a strategy for responding to an outbreak, let alone a pandemic. It is scientifically and ethically problematic.

First, we don't know enough about immunity to COVID-19.

Most people who are infected with the virus that causes COVID-19 develop an immune response within the first few weeks, but we don't know how strong or lasting that immune response is, or how it differs for different people. We have some clues, but we don't have the complete picture.

There have also been some examples of people infected with COVID-19 being infected for a second time.

Second, the vast majority of people in most countries remain susceptible to this virus. Seroprevalence surveys suggest that in most countries, less than 10% of the population have been infected with the COVID-19 virus.

Letting the virus circulate unchecked therefore means allowing unnecessary infections, suffering and death.

And although older people and those with underlying conditions are most at risk of severe disease and death, they are not the only ones at risk. People of all ages have died.

Third, we're only beginning to understand the long-term health impacts among people with COVID-19. I have met with patient groups suffering with what is now being described as "Long COVID" to understand their suffering and needs so we can advance research and rehabilitation.

Allowing a dangerous virus that we don't fully understand to run free is simply unethical. It's not an option.

But we do have many options. There are many things that countries can do and are doing to control transmission and save lives.

It's not a choice between letting the virus run free and shutting down our societies.

This virus transmits mainly between close contacts and causes outbreaks that can be controlled by implementing targeted measures.

Prevent amplifying events.

Protect the vulnerable.

Empower, educate and engage communities.

And persist with the same tools that we have been advocating since day one: find, isolate, test and care for cases, and trace and quarantine their contacts.

This is what countries are proving works, every day.

Digital technologies are helping to make these tried-and-tested public health tools even more effective, such as mobile applications to support contact tracing efforts.

Germany's Corona-Warn app has been used to transmit 1.2 million test results from labs to users in its first 100 days.

The Aarogya Setu app from India has been downloaded by 150 million users, and has helped city public health departments to identify areas where clusters could be anticipated and expand testing in a targeted way.

In Denmark, more than 2700 people have been tested for
COVID-19 as a result of notifications received through a mobile application.

And the United Kingdom has rolled out a new version of its NHS COVID-19 app, which had more than 10 million downloads within the first week.

As well as alerting users that they may have been exposed to a positive COVID-19 case, the app allows users to book a test and receive results, keep track of the places they've visited and receive the latest advice on local restrictions.

WHO is working with the European Centre for Disease Prevention and Control to help countries evaluate the effectiveness of their digital contact tracing apps.

This is just one example of the innovative measures countries are taking to control COVID-19.

There are many tools at our disposal: WHO recommends case finding, isolation, testing, compassionate care, contact tracing, quarantine, physical distancing, hand hygiene, masks, respiratory etiquette, ventilation, avoiding crowds and more.

We recognize that at certain points, some countries have had no choice but to issue stay-at-home orders and other measures, to buy time.

Many countries have used that time to develop plans, train health workers, put supplies in place, increase testing capacity, reduce testing time and improve care for patients.

WHO is hopeful that countries will use targeted interventions where and when needed, based on the local situation.

We well understand the frustration that many people, communities and governments are feeling as the pandemic drags on, and as cases rise again.

There are no shortcuts, and no silver bullets.

The answer is a comprehensive approach, using every tool in the toolbox.

This is not theory: countries have done it and are doing it today, successfully.

My message to every country now weighing up its options is: you can do it too.
–THE NEWS of COVID-19–
38,326,891
Cases Worldwide (Johns Hopkins CSSE)
A Man Caught Coronavirus Twice—and it was worse the second time
That makes him the fifth recorded person to have caught the coronavirus twice—and raises more questions about how immunity might work.
The news: A man in the US caught covid-19 for a second time in the space of just two months, according to a study published in The Lancet Infectious Diseases. That makes him the fifth person to have officially caught the coronavirus twice, after cases recorded in Hong Kong, Belgium, Ecuador, and the Netherlands (and there will certainly be more cases we don't know about). However, what's strange about his case is that he had had a worse bout of illness the second time. His doctors compared the genome of the virus during the two illnesses and found they were too different to have been caused by the same infection. There's only one other recorded instance where this has happened—the case in Ecuador.
The details: The 25-year-old man tested positive for the first time on April 18, after experiencing several weeks of symptoms including sore throat, cough, headache, nausea, and diarrhea. He felt fully recovered by April 27, and tested negative for the virus on both May 9 and 26. But just two days later, on May 28, he developed symptoms again, this time with fever and dizziness too. He tested positive on June 5 and needed to be hospitalized after his lungs were unable to get enough oxygen into his body, causing hypoxia and shortness of breath. He had no underlying health conditions. The man has now recovered.
The significance: Being infected once does not mean you're protected from being infected again, even if such cases are still vanishingly rare, with just five identified out of nearly 40 million confirmed cases worldwide. That means people who have had covid-19 still need to stay vigilant, following the advice on social distancing, wearing face masks, and avoiding crowded, poorly ventilated spaces. This was not altogether unexpected: coronavirus experts warned us that other coronaviruses, such as the common cold, are seasonal. However, there are still many questions that researchers are racing to answer. How much protection does having covid-19 confer? Is that mainly through antibodies or T cells? How long does protection last? What does it mean for the medical treatments that are being developed, or for vaccines? Will we all require a yearly shot rather than a one-off vaccine, for example? If nothing else, this new case is a reminder of how much about this virus we still don't know. (Nature)
USA Still Reports Over 40,000 New Infections Each Day.
The U.S. reported fewer than 50,000 new coronavirus cases for the first time in five days, while cases remained elevated in several states, particularly in the Midwest. In Wisconsin, the seven-day average of new coronavirus cases hit 2,510 as of Sunday, the highest level since the pandemic began, according to the state's Department of Health Services. Wisconsin's daily tally was more than 2,600, down from a peak of more than 3,000 reached Thursday. (The Wall Street Journal)
Pubs Close in the UK- Based Regional Reported Cases
Prime Minister Boris Johnson on Monday ordered pubs, bars and gyms in the high-risk city of Liverpool to be closed, a move that inflamed tensions with local officials and laid bare how the second wave of the coronavirus pandemic is hitting Britain's north harder than London or the rest of the south. Mr. Johnson's measures dramatized the country's increasingly urgent battle to avert a repeat of last spring's deadly outbreak. But the rigors of this latest campaign are being felt unevenly: 2.4 million people in Liverpool and its suburbs face tough new restrictions while for now, life in London goes on more or less normally. (The New York Times)
Hospital Resources in Europe and Reasons for Concern
Europe's hospitals have largely coped with the region's reemergence as a coronavirus hot spot, but pressure is expected to grow as cases surge. Authorities are imploring pandemic-weary citizens to knuckle down on hygiene and distancing rules over concern that health-care resources are set to get stretched. There's already been a steady uptick in hospitalizations that could quickly spike the way it did in the spring. "As with tidal waves, it might seem like we have time, but actually, in the end, it's a race," Aurelien Rousseau, director of the regional health authority for Paris, said on France's BFM TV on Monday. "We're at that point where we're entering a race against time. (Bloomberg News)
Johnson & Johnson Covid-19 Vaccine Study Paused Due to Unexplained Illness in Participant
The study of Johnson & Johnson's Covid-19 vaccine has been paused due to an unexplained illness in a study participant.
A document sent to outside researchers running the 60,000-patient clinical trial states that a "pausing rule" has been met, that the online system used to enroll patients in the study has been closed, and that the data and safety monitoring board — an independent committee that watches over the safety of patients in the clinical trial — would be convened. The document was obtained by STAT.
Contacted by STAT, J&J confirmed the study pause, saying it was due to "an unexplained illness in a study participant." The company declined to provide further details. "We must respect this participant's privacy. We're also learning more about this participant's illness, and it's important to have all the facts before we share additional information," the company said in a statement.
J&J emphasized that so-called adverse events — illnesses, accidents, and other bad medical outcomes — are an expected part of a clinical study, and also emphasized the difference between a study pause and a clinical hold, which is a formal regulatory action that can last much longer. The vaccine study is not currently under a clinical hold. J&J said that while it normally communicates clinical holds to the public, it does not usually inform the public of study pauses. (STATnews)
More on Johnson & Johnson, and Now Eli Lilly Pauses Covid-19 Trials for Possible Safety Issues
Pharmaceutical giant Johnson & Johnson became the second vaccine maker to halt late-stage trials this week as investigators probe whether a participant's undisclosed illness may be linked to the vaccine.
On Tuesday, Eli Lilly & Co. also paused a trial of its closely watched monoclonal antibody drug — the same class of medicine President Trump received and credited with his recovery — for safety concerns.
Experts say the pauses of trials of vaccines from Johnson & Johnson and AstraZeneca and a treatment from Eli Lilly demonstrate the system to protect participants' safety is working as intended. But the intense scrutiny of the fast-moving covid-19 trials mean that the lack of transparency around possible adverse events could unintentionally help foster distrust of the scientific effort to develop ways to prevent and treat the disease. (Washington Post)
Covid-19 and the World Economic Outlook
The coronavirus crisis will wreak "lasting damage" on people's living standards across the world and taxes on the rich and on companies may have to rise to address this economic harm, the IMF has warned. The pandemic will leave significant scars on the global economy in the form of job losses and bankruptcies and whole sectors of the economy will be left unviable, according to the fund's first medium-term forecasts since the onset of the virus. This damage will persist because the adjustment from struggling sectors such as travel to expanding ones such as digital technology will inevitably be slow and painful for many people, the IMF said in its twice-yearly World Economic Outlook, published yesterday. (Financial Times)
Found: Genes that Sway the Course of the Coronavirus
(a bit technical but important for understanding research on therapeutics)
It's one of the pandemic's puzzles: Most people infected by SARS-CoV-2 never feel sick, whereas others develop serious symptoms or even end up in an intensive care unit clinging to life. Age and preexisting conditions, such as obesity, account for much of the disparity. But geneticists have raced to see whether a person's DNA also explains why some get hit hard by the coronavirus, and they have uncovered tantalizing leads.
Now, a U.K. group studying more than 2200 COVID-19 patients has pinned down common gene variants that are linked to the most severe cases of the disease, and that point to existing drugs that could be repurposed to help. "It's really exciting. Each one provides a potential target" for treatment, says genetic epidemiologist Priya Duggal of Johns Hopkins University.
Kenneth Baillie of the University of Edinburgh, an intensive care physician and geneticist, led the new study, which he discussed on 2 October at an online meeting of a data-pooling effort called the COVID-19 Host Genetics Initiative. He's hoping the results, also posted as a preprint on medRxiv, will speed treatments, although he cautions that any clinical trial inspired by the findings should wait for the study's acceptance in a peer-reviewed journal. "Because the epidemic is progressing at such an alarming rate, even a few months of time saved will save lots of lives," Baillie says.
In a standard approach to finding genes that influence a condition, geneticists scan the DNA of large numbers of people for millions of marker sequences, looking for associations between specific markers and cases of the disease. In June, one such genomewide association study in The New England Journal of Medicine (NEJM) found two "hits" linked to respiratory failure in 1600 Italian and Spanish COVID-19 patients: a marker within the ABO gene, which determines a person's blood type, and a stretch of chromosome 3 that holds a half-dozen genes. Those two links have also emerged in other groups' data, including some from the DNA testing company 23andMe.

The new study confirmed the chromosome 3 region's involvement. And because 74% of its patients were so sick that they needed invasive ventilation, it had the statistical strength to reveal other markers, elsewhere in the genome, linked to severe COVID-19. One find is a gene called IFNAR2 that codes for a cell receptor for interferon, a powerful molecular messenger that rallies the immune defenses when a virus invades a cell. A variant of IFNAR2 found in one in four Europeans raised the risk of severe COVID-19 by 30%. Baillie says the IFNAR2 hit is "entirely complementary" to a finding reported in Science last month: very rare mutations that disable IFNAR2 and seven other interferon genes may explain about 4% of severe COVID-19 cases. Both studies raise hopes for ongoing trials of interferons as a COVID-19 treatment. (Science)
–The STATS–
TOTAL GLOBAL CASES:
Johns Hopkins– 38,326,891
WHO–38,002,699
GLOBAL DEATHS (WHO):
Today–1,083,234
Two Days Ago–1,074,817
EVOLUTION OF-GLOBAL CASES (WHO):
Today–38,002,699
Two Days Ago–
37,423,660
NEW CASES (WHO):
Today–287,031
–Tracking the Virus Around the World–
–FROM JOHNS HOPKINS CSSE–
The Cultures of Dignity Resources for Supporting
Social-Emotional Wellness
From Cultures of Dignity

,

For the Social-Emotional Tiny Guides from Rosalind Wiseman and Charlie Kuhn– a gift to our AAIE community– resources with no fee but plenty of insight.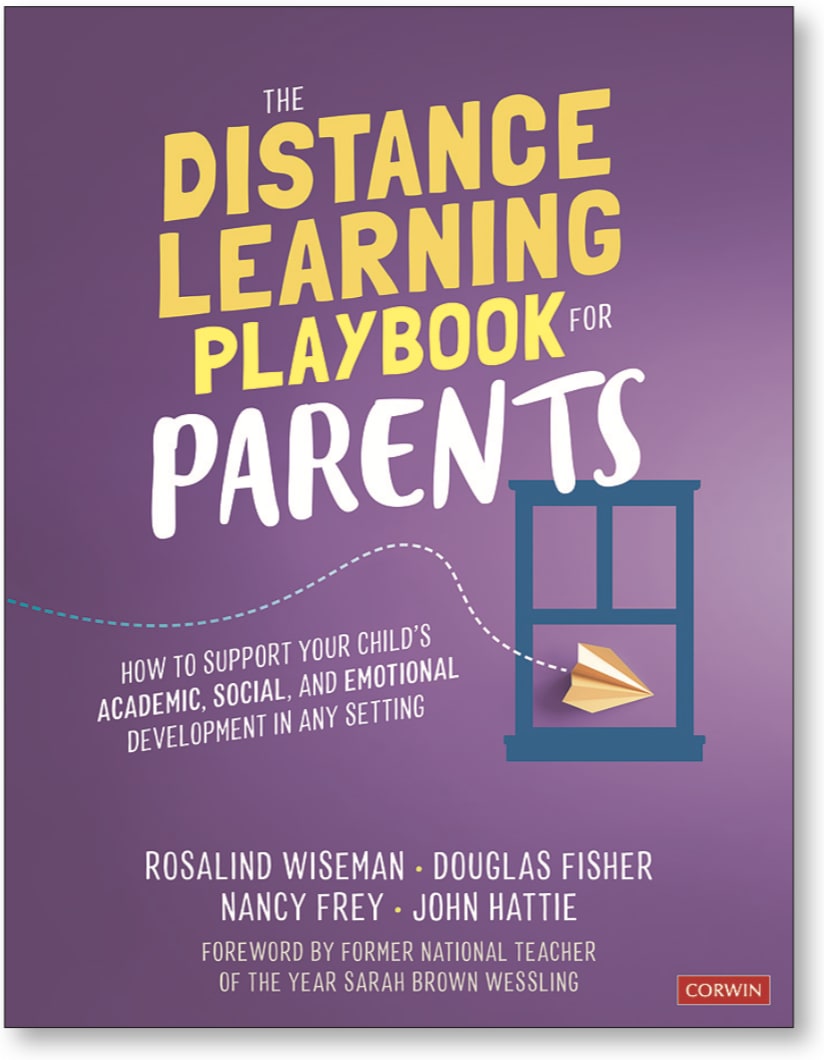 Rosalind Wiseman's newest book:

"Distance Learning Playbook for Parents–How to Support Your Child′s Academic, Social, and Emotional Development in Any Setting
A Final Note: The AAIE COVID-19 Briefing is provided to support your leadership for the school community you serve. We encourage you to use these resources in any way, shape or form that helps you, your communications and toward furthering close relationships across your community. – The AAIE Board