ASSOCIATION for the ADVANCEMENT of INTERNATIONAL EDUCATION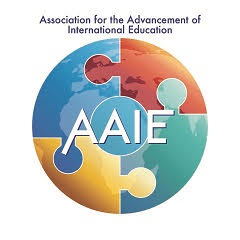 OUR MISSION
A global community that connects diverse people, ideas and resources, AAIE helps international educators lead with vision, wisdom, courage and integrity.
F3
Friday's Five Ideas for the Future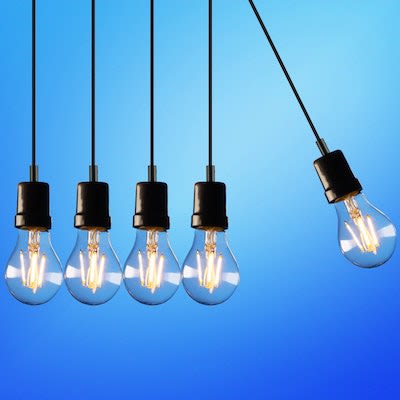 Leading in Uncertain Times
November 6, 2020
Welcome to this week's Friday Five (F3). It may not feel like the ideal moment to take on a new project, but with leaders stretched to the brink, perhaps now is the exact moment to find new ways to empower our teams and allow others to help us carry some of the load. To be a good leader and teacher (and human) it is not enough to tell others how to act - it is also critical to understand how your behavior, and the way you think and act, affects others. Good leaders recognize how their assumptions shape their behavior - and learn to consciously adopt mindsets that produced better outcomes. This week we are looking at some examples of just how to do that, in an effort to help you lighten your load and hopefully find more capacity to develop yourself as a leader, with a little help from other schools and leaders from around the globe.
We will continue to send the weekly F3 Newsletter and will also extend the conversation in LinkedIn. Please join us and share articles and ideas with us as we learn from each other globally.
Your Board of Trustees and Mark
WORTH A THOUGHT
"As a leader, it's a major responsibility on your shoulders to practice the behaviour you want others to follow." - Himanshu Bhatia, Founder and CEO, Rose International Inc.
Now on to Friday's Five...
Anyone Can Learn to Be a Better Leader
Occupying a leadership position is not the same thing as leading. To lead, you must be able to connect, motivate, and inspire a sense of ownership of shared objectives. Heightening your capacity to lead others requires being able to see how you think and act, and how your behavior affects others. Leading well requires a continuous journey of personal development. In this Harvard Business Review article, Monique Valcour argues that although tools can be handy aids to good leadership - none of them can take the place of fearless introspection, feedback seeking, and committed efforts to behavioral change for greater effectiveness and increased positive impact on others.
Talking About Mental Health with Your Employees - Without Overstepping
As the pandemic drags on, there is a rising number of people who are struggling with mental health issues. As leaders, you don't want to overstep, but you can - and should - open up a conversation with your employees about how they are doing. In this Harvard Business Review article, author Deborah Grayson Riegel offers several suggestions for how to do that including talking about health holistically, avoiding making your employees feel like they are "broken," and listening actively. Of course, it's not your job to be your employees' therapist, but it is your role to create an open, inclusive, and safe environment that allows them to bring their whole selves to work.
Are You Ready to Be Coached?

Executive coaching can help you achieve higher performance and greater personal satisfaction at work. While you may be aware that you need to make changes - in behavior, mindset, or both - to advance your career, you won't reap the benefits of coaching unless you're prepared to fully engage in the process. In this Harvard Business Review article Brenda Steinberg advises assessing the substantial investment of time and effort before you move forward, and asking the important question, "Am I ready to be coached?"
Forget Time Management ... Master This to Meet Your Productivity Goals

Right now our lives are brimming with distractions. Unless we make deliberate choices about what to focus on at any given moment, it's virtually impossible to get anything meaningful done. Time management alone won't solve the problem. In this Fast Company article, Sarah Goff-Dupont-Atlassian explains that the missing piece is a mental practice known as attention management— the art of consciously setting aside trivial matters and directing our focus to bigger, more important things. Attention management isn't about eliminating distraction—- it's a matter of being intentional about how you respond to them and specifically giving the most attention to the most meaningful, high-impact tasks.
Why COVID-19 Is Our Equity Check

The COVID-19 outbreak has put a mirror in front of our faces magnifying the inequities in our school systems and in our society that too many of us have allowed to exist without question. With students dispersed, schools and our society must confront long-simmering inequities. In this excerpt from the ASCD Educational Leadership Special Report, Dena Simmons asks why we haven't invested in our young people's educational resources and access more generously before. This is a question we must ponder and continue to ask on the other side of the pandemic, especially since educational equity requires partnerships between groups—inside and outside of the school system.
LEADERSHIP LEARNING SPOTLIGHT
Leadership Mentoring and Coaching Program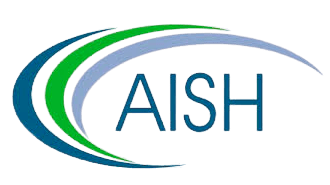 AISH and AAIE Leadership Mentoring and Coaching Program
Never in our lifetime has school leadership been more in the spotlight. Over the past months you have redefined the tenets of strategic thinking, tactical flexibility, innovation, creative problem-solving and the agility to pivot from one set of plans to the next as new urgencies arrive each day. You've done all this with your teams and community in the span of eight months. And certainly there have been days you wondered if you could please anyone in the midst of unrelenting perspectives and opinions across stakeholders.
Learning more about and enhancing your leadership skills is entirely proactive and liberating too. Knowing you are seeking to continuously improve cements your confidence to take on the challenges that are more daunting than ever before.

The AISH and AAIE Mentoring and Coaching Program is for any international school leader who wishes to be mentored, who is either fresh to the profession or seasoned with years of experience. Becoming a mentor to a colleague is rich in professional learning too. On both sides of the mentee or mentor equation, the time together increases accountability to your own effectiveness, giving focus to high-performance leadership and defining blind spots in your perspective and skill sets. Seeking a mentor or agreeing to mentor a colleague is to model people development – and it begins with you. Deciding to place yourself in a professional mentoring setting is to model humility as a learner and leader with the resolve to do what it takes to keep getting better. We hope you will get involved and we'll support you in the process.
WORTH A READ
"Books are a uniquely portable magic". - Stephen King
Just as we are sensitive to the challenges of the coronavirus concerns - F3 will only focus on leadership learning and we'll ensure you receive our every-other-day coronavirus update as a separate publication.
To sign up for this newsletter
Please opt-in so that we remain in touch with the future and each other.
Contact Us
Mailing Address: AAIE PO Box 3496 Princeton, NJ 08543-3496
Physical Address: AAIE 15 Roszel Road Princeton NJ 08540

Phone: +1 609-716-7441
or +1 609-452-0990
Cell: +1 970-488-9416
www.aaie.org
© 2020 AAIE
If you received this email in error, you may unsubscribe from this list.