ASSOCIATION for the ADVANCEMENT of INTERNATIONAL EDUCATION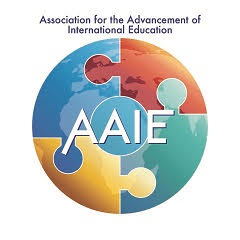 OUR MISSION
A global community that connects diverse people, ideas and resources, AAIE helps international educators lead with vision, wisdom, courage and integrity.
F3
Friday's Five Ideas for the Future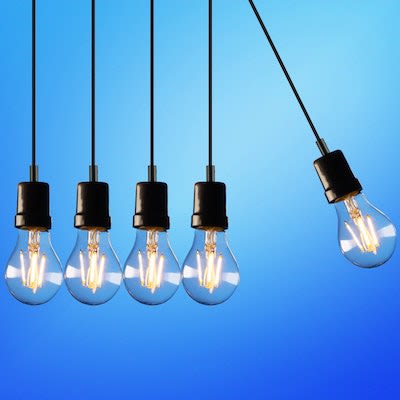 Leading in Uncertain Times
August 14, 2020
Welcome to this week's Friday Five (F3). Today we are unsure of what the future looks like; however as leaders we are forced to move forward even without the roadmap. But what lessons might we be able to take from our past, both professionally and personally? Despite never having experienced this epic level of crises (pandemic, economy, political unrest, natural and man-made disasters), this is certainly not the first time we have had to pivot in our careers. This week we ask, "How can we look to the past to help us move forward?" By looking at how organizations have worked though times of change, we can find the tools for success. At the same time, it is important to remember what to focus on - and equally important, identify what needs to be let go. Ultimately, you will never be able to solve every problem for every stakeholder, but instead of focusing too much on the negative majority, you must listen to all voices to find a path to common solutions. And remember to write down what works this time around because the one thing we can be sure of is that there will be another surprise in our roles as leaders - and indeed another reason to pivot.
We will continue to send the weekly F3 Newsletter and will also extend the conversation in LinkedIn. Please join us and share articles and ideas with us as we learn from each other globally.
Your Board of Trustees and Mark
WORTH A THOUGHT
"Anyone can lead when the plan is working. The best lead when the plan falls apart."
- Robin Sharma
Now on to Friday's Five...
In Times Of Uncertainty, These Are The 7 Habits Of Highly Effective Leaders

For most, any plan we had for 2020 has likely fallen apart. August feels like a watershed month as we come to terms with the fact that the past few months may have only been the pre-season. With second (and third) waves of Covid-19, and immense economic uncertainty looming, leaders are pausing to ask the questions that are critical to every organization: How can we move past merely enduring it all, to functioning effectively and even thriving? In this Forbes article, Anita Sands helps explain what effective leadership entails at times like these, by outlining seven things from some of the world's top CEOs.
What Leaders Need To Do To Interrupt The Confirmation Bias

A well-known concept from psychology is the confirmation bias which describes the tendency for people to recognize, remember, and value new information that confirms what they already believe. Understanding what confirmation bias is and recognizing how it can lead even smart, experienced people to make poor decisions, is a helpful start to interrupting them. However, knowledge and insight alone are insufficient. Leaders need to create an environment to reduce the likelihood of biases becoming decision traps. In this Forbes article Constance Dierickx details how, although people can't sidestep biases every time, there are ways that can help.
Let the Haters Hate
By giving too much of our time and focus to the negative voices, we risk ignoring our biggest supporters - and importantly those that remain undecided. In this Table Group Podcast, Patrick Lencioni and team discuss the real danger of trying to convince naysayers in an organization and the law of thirds. Lencioni explains why giving all of your energy to changing their minds is not only a waste of time, but that it can have a very negative impact on your organization as a whole.
Leadership in a (Permanent) Crisis

Crisis leadership has two distinct phases. First is the emergency phase when your task is to stabilize the situation and buy time. Second is the adaptive phase when you tackle the underlying causes of the crisis and build the capacity to thrive in a new reality. The adaptive phase is especially tricky. We thought it was worth revisiting the lessons and advice from this very relevant Harvard Business Review article from 2009. In the article Ronald Heifetz, Alexander Grashow and Marty Linsky discuss how you can move ahead in a time of crisis while faced with a way forward that isn't at all obvious. It is worth a look backwards to see how this can be applied today.
How Safe Is Your School's Reopening Plan? Here's What To Look For

While schools around the globe are grappling with bringing kids back into the classroom - students, parents and teachers are worried about safety. In this article, NPR looked for advice from pediatricians, infectious disease specialists and education experts for help evaluating school district plans. And what they learned is that there's no such thing as zero risk, but certain practices can lower the risk of an outbreak at school and keep kids, teachers and families safer. Read insights from Anya Kamenetz, Patti Neighmond, Jane Greenhalgh, Allison Aubrey and Carmel Wroth on the checklist you should be using for reopening plans.
WORTH A READ
"Books serve to show a man that those original thoughts of his aren't very new after all".
– Abraham Lincoln
Just as we are sensitive to the challenges of the coronavirus concerns - F3 will only focus on leadership learning and we'll ensure you receive our every-other-day Covid-19 update as a separate publication.
To sign up for this newsletter
Please opt-in so that we remain in touch with the future and each other.
Contact Us
Mailing Address: AAIE PO Box 3496 Princeton, NJ 08543-3496
Physical Address: AAIE 15 Roszel Road Princeton NJ 08540

Phone: +1 609-716-7441
or +1 609-452-0990
Cell: +1 970-488-9416
www.aaie.org
© 2020 AAIE
If you received this email in error, you may unsubscribe from this list.