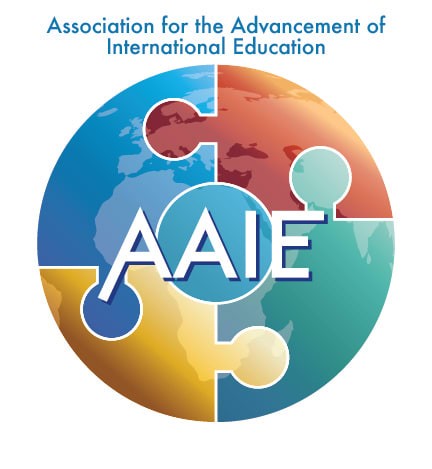 –FRIDAY–
AAIE's COVID-19
BRIEFING #104
August 28, 2020
Highlights
24,551,207

Cases World-wide

(Johns Hopkins)

NEXT Week's

CONVERSATIONS

!

Excellence in online learning– the GOA norms and rubrics this coming Wednesday

A fascinating research review on social-distancing, published August 25

The ACS Amman, Jordan Scorpions- student agency in keeping each other safe

$5 coronavirus test with results in 15 minutes

Resurgence in France and Spain
A Weekend Listen from Johns Hopkins...
How can we think about the long-term impacts of disruption caused by COVID-19 on kids and adults? How can we get kids to talk about their feelings? Are we becoming "numb" to COVID and taking more risks? How can we reconcile feelings of blame towards people who might be making decisions we wouldn't make?

Johns Hopkins clinical psychologist Laura Murray provides a podcast to answer your COVID-19 mental health questions.
Now an archive of 48 Reopening Plans and organizational guidelines
NEXT WEEK'S LEADERSHIP CONVERSATIONS
with International School Leaders Around the World: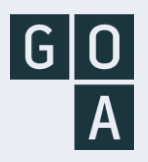 WEDNESDAY
September 2
08:00AM EDT
NORMS OF EXCELLENCE FOR ONLINE LEARNING
– with Michael Nachbar
and the GOA Team
"An "emergency" approach to online learning is no longer acceptable or sustainable. Schools need clarity and guidance in defining and designing for high-quality online learning."
The issue of quality is an important one. After several months of doing their best in a crisis, schools now face higher expectations from students, their families, and teachers about how to design, deliver, and support online learning. Defining what online learning should look like in terms of core elements like relationships, rigor, assessment, and the roles of students and teachers is the first step in ensuring learners have the best, most meaningful experience possible.
To support schools in getting clear on how to define and assess high-quality online learning, GOA has created five norms and five rubrics. We created these resources to set a clear standard for assessing online learning experiences and to provide educators and school leaders concrete, actionable ideas and strategies.
Michael Nachbar introduced the AAIE community to the norms and rubrics in June, and now rejoins our CONVERSATION to support our deeper learning about the implications for excellence in online learning for the young people and families we serve.
THURSDAY
September 3
08:00AM EDT
SCHOOL HEADS AND SENIOR LEADERS AROUND THE WORLD #27
Our Weekly Conversation
– hosted by Will Richardson
All international school senior leaders are welcome. A Weekly CONVERSATION between School Heads and Senior Leaders– #26. Our discussions continue to be contemporary, important and a time we teach each other.
With thanks to Will Richardson who has facilitated our Thursday CONVERSATIONS since the very beginning.
THURSDAY
September 3
10:00AM EDT
LATIN AMERICAN SCHOOL LEADERS– Our Weekly Conversation #17
– hosted by Sonia Keller (Tri-Association) and Dereck Rhoads (AASSA)
The weekly Thursday CONVERSATIONS between Latin America school heads and senior leaders resumes in collaboration with Tri-Association and AASSA. All are welcome to join the discussion and we will also include guest speakers, specific to the Latin America circumstance and needs. Our sessions, as before, are hosted by Sonia Keller and Dereck Rhoads.
KEEPING TRACK OF THE SCIENCE:
Two Meters or One: What is the Evidence for
Physical Distancing in Covid-19?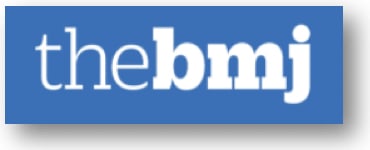 Editor's Note: Recent online CONVERSATIONS have focused on use of masks, issues of physical distancing and also school facility ventilation systems. This article was published August 25, 2020 and offers the most current research perspective on mitigation with social distancing,. adding one more complication.
–by Nicholas R Jones and Colleagues
Physical distancing is an important part of measures to control Covid-19, but exactly how far away and for how long contact is safe in different contexts is unclear. Rules that stipulate a single specific physical distance (1 or 2 metres) between individuals to reduce transmission of SARS-CoV-2, the virus causing Covid-19, are based on an outdated, dichotomous notion of respiratory droplet size.
This overlooks the physics of respiratory emissions, where droplets of all sizes are trapped and moved by the exhaled moist and hot turbulent gas cloud that keeps them concentrated as it carries them over meters in a few seconds.After the cloud slows sufficiently, ventilation, specific patterns of airflow, and type of activity become important. Viral load of the emitter, duration of exposure, and susceptibility of an individual to infection are also important.
Instead of single, fixed physical distance rules, we propose graded recommendations that better reflect the multiple factors that combine to determine risk. This would provide greater protection in the highest risk settings but also greater freedom in lower risk settings, potentially enabling a return towards normality in some aspects of social and economic life.
"Physical distancing should be seen as only one part of a wider public health approach to containing the Covid-19 pandemic. It needs to be implemented alongside combined strategies of people-air-surface-space management, including hand hygiene, cleaning, occupancy and indoor space and air managements, and appropriate protective equipment, such as masks, for the setting."
THE SCORPIONS of the
AMERICAN COMMUNITY SCHOOL– Amman, Jordan:
A Fresh Take on Community Safety Compliance
Editor's Note: Our Thursday online CONVERSATION surfaced the issue of community compliance with the norms of mitigating COVID-19 within and across all stakeholders. Considerable frustration was shared where certain groups within the school community remain involved with risk-taking behavior. Take a look at Larry McIlvain's ACS-Amman, Jordan take on keeping everyone awake to safety protocol expectations– with young people in action with the school's reopening.
–A Communication Perspective from ACS Amman, Jordan's Larry McIlvain
We have just finished our first three days of school with all students (820) on campus. Parents of children over grade two are not allowed onto campus-unless they are new parents, and we do not have food services. Sanitizing stations are at every door, and we have a social distancing plan in place...a bit challenging getting grade four kids, and even more challenging, grade nine kids, to understand and comply.

We intentionally have tried to "lighten" the spirit of our communication and create videos and instructions that are a bit more welcoming and "feel good" for families.

Our theme throughout the summer has been, "Ahlan ("welcome" in Arabic) Scorpions Return". After our first three days on campus we launched our latest feel good video titled, "Ahlan: Scorpions ReturnED"

Best line of the first three days was watching two third grade boys walk into the building and one turned to the other and said, "Hey, don't forget to sanitize". One of our hygiene themes has been "Be Wise-Sanitize".

We tried to make our videos kid focused and had a range of students helping us plan and make the videos. I hope they bring a little bit of "feel good" at a time when kids have faced so much. We tried to make this less threatening and fun...or at least as fun as mask wearing can be!
REMINDER (This coming Monday):
A WEBINAR for the AAIE Community that Dares to Ask:
Is this the moment "school" changes forever?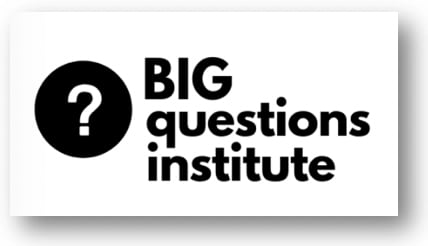 –by Homa Tavangar and Will Richardson
Is this the moment that the idea of "school" changes forever?
Imagine a school practicing "radical inclusion," or "radical empathy," or "radical inquiry." How might that disrupt our practice? How might that change the experience of school for students and teachers, virtual or face to face?
Join internationally recognized authors and speakers Homa Tavangar and Will Richardson for this free 45-minute webinar as they identify some important ways that we need to bring a "radical" lens to our work in schools right now.
–THE NEWS of COVID-19–
24,551,207 Cases Worldwide
(Johns Hopkins CSSE)
–A Quote in the Time of COVID–
""Everybody, whether you're talking about K through 12 or you're talking about Higher Ed, are all struggling with what to do with the numbers [of COVID-19 cases] that are occurring in the adolescents and young adults."
–Dr Michael Osterholm, University of Minnesota
A $5 COVID-19 TEST: Results in Fifteen Minutes
The U.S. Food and Drug Administration has granted emergency-use authorization to Abbott Laboratories for a $5 rapid-response Covid-19 antigen test that is roughly the size of a credit card. The low-cost, rapid-response test could be administered in a doctor's or school nurse's office and uses technology similar to home pregnancy tests. It returns results in about 15 minutes. The emergency approval comes as demand grows for greater access to Covid-19 diagnostic tools that deliver results in minutes, rather than days to help quickly contain infections. Abbott said Wednesday it plans to ship tens of millions of the newly authorized tests in September, with plans to increase production to 50 million tests in October. (The Wall Street Journal)
THE WHO Investigation of the Emergence of COVID-19–
Without Visiting Wuhan?
A team from the World Health Organization tasked with investigating the origins of coronavirus did not visit Wuhan, fueling concern from western governments over Beijing's commitment to identifying the source of the pandemic. A recently concluded three-week trip to China by the two-person WHO team did not entail a visit to Wuhan, the central Chinese city where the first cases of novel coronavirus were detected in December 2019, the UN agency has confirmed. The WHO said the team was merely laying the groundwork in advance of a full international mission to investigate the virus but it was also vague on whether this larger task force would visit Wuhan. (Financial Times)
Infection Rates Rise in Germany and New Guidelines
Germany is to ban large events until the end of this year, amid fears of a resurgence in coronavirus cases and as the World Health Organization warned that Europe was entering "a tricky moment" as children go back to school. The chancellor, Angela Merkel, has set out a new package of measures in discussions with leaders of federal states. It comes amid a worrying rise of infection rates in Germany not seen since April, and a similar uptick in Italy and France. Under the new rules, German football fans will not be allowed back into stadiums until 2021, later than had been hoped. Regulations on mask-wearing will also be toughened. Mass gatherings including festivals, concerts and big sporting events will remain prohibited. (The Guardian)
Frances's Undeniable Resurgence in Cases
Face masks are to become compulsory outdoors in Paris as part of efforts to halt an "undeniable resurgence" in coronavirus infections across France. Jean Castex, the prime minister, said that it was necessary because the disease was accelerating in the capital as people returned from holidays. Daily cases in France passed 5,000 on Wednesday for the first time since May. The incidence rate nationally has risen to 39 positive tests per 100,000 people over the previous week and it is increasing in all age groups. In Paris and Marseilles the rate is well above 50. (The Times of London)
The British Medical Association Research on Social-Distancing–
Six Feet Not Enough?
Experts warn six feet may not be enough to protect against coronavirus
Public health experts are reevaluating guidelines for safe social distancing amid growing evidence that the novel coronavirus can travel farther than six feet under certain conditions. A team of infectious-disease experts argues in a new analysis, published this week in the BMJ, that six-feet protocols are too rigid and are based on outmoded science and observations of different viruses. Other researchers say six feet is a start — but only a start, warning that more space is almost always better, especially in poorly ventilated areas indoors. Factors such air circulation, ventilation, exposure time, crowd density, whether people are wearing face masks and whether they are silent, speaking, shouting or singing should all be part of assessing whether six feet is sufficient, experts say. (Washington Post) (See above for BMJ research)
Coronavirus in Africa: 'Signs of hope' as cases level off
Average daily cases of coronavirus in Africa fell last week, according to the Africa Centres for Disease Control and Prevention (Africa CDC). The continent-wide daily average was10,300 last week, down from 11,000 the week before. The director of Africa CDC, Dr. John Nkengasong, said it was a "sign of hope". Africa has recorded 1,147,369 cases, more than half of which are in South Africa, and about 26,000 deaths. Dr. Nkengasong said he was hopeful "that we are beginning to bend the curve slowly" but added that "it's very, very early - we are dealing with a very delicate virus that spreads rapidly". "We take this news with cautious optimism," he said, explaining that he didn't want people to get complacent and stop trying to prevent the spread of the virus. "We really want our population not to show what we call 'prevention fatigue', where we slow down on the measures that we are putting in place." He urged people to continue their efforts to prevent the spread of the virus, specifically saying that people needed to continue to wear masks, to maintain social distance and that more testing is needed. (BBC)
Why Spain is Seeing Second Wave
Spain saw one of the most draconian Covid-19 lockdowns in Europe, but two months after it was lifted, the virus is spreading faster than in any neighbouring nation. It now has Europe's fastest-rising caseload, with 142 positive cases per 100,000 inhabitants over the past two weeks. By the time the state of emergency ended on 21 June, Spain was registering 100 to 150 cases per day. That number has risen to more than 3,000. Most of the transmission is now between young people, and around three-quarters of positives are in patients who show no symptoms. Spain's government admits the numbers are "not what we want to see", but points to key differences compared to the spring. Only around 3% of current cases require hospital treatment, less than 0.5% need intensive care and the current death rate is as low as 0.3%.
"Mortality is very low, as is the hospitalization rate. Something has changed big time, although the rise is still worrying," says Ildefonso Hernández, a professor in public health from Miguel Hernández University in Alicante. "As long as cases are rising, we have to think that a second wave is on the way. We don't have much time to react before September's return to routines."
–The STATS–
TOTAL GLOBAL CASES:
Johns Hopkins
24,551,207
WHO–24,299,923
GLOBAL DEATHS (WHO):
Today–827,730
Two Days Ago–815,038
One Month Ago–650,805
EVOLUTION OF-GLOBAL CASES (WHO):
Today–
24,299,923
Two Days Ago–
23,752,965
One Month Ago–
16,341,920
NEW CASES (WHO):
Today–281,581
–Tracking the Virus–
The WHO has a new reporting protocol:
We will capture the most up-to-date figures using the revised format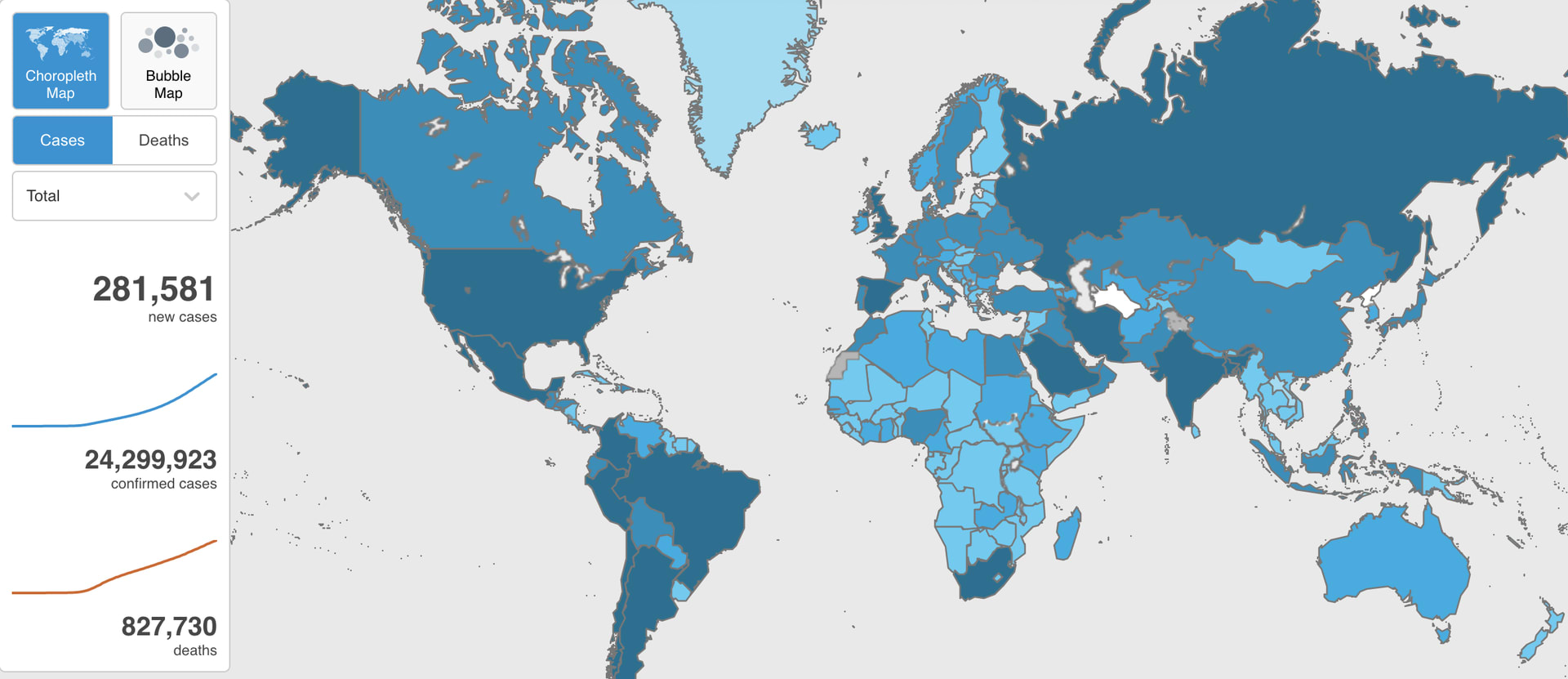 –FROM JOHNS HOPKINS CSSE–
The Cultures of Dignity Resources for Supporting
Social-Emotional Wellness
From Cultures of Dignity

,

For the Social-Emotional Tiny Guides from Rosalind Wiseman and Charlie Kuhn– a gift to our AAIE community– resources with no fee but plenty of insight.



A Final Note: The AAIE COVID-19 Briefing is provided to support your leadership for the school community you serve. We encourage you to use these resources in any way, shape or form that helps you, your communications and toward furthering close relationships across your community. – The AAIE Board