ASSOCIATION for the ADVANCEMENT of INTERNATIONAL EDUCATION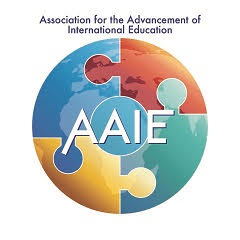 OUR MISSION
A global community that connects diverse people, ideas and resources, AAIE helps international educators lead with vision, wisdom, courage and integrity.
F3
Friday's Five Ideas for the Future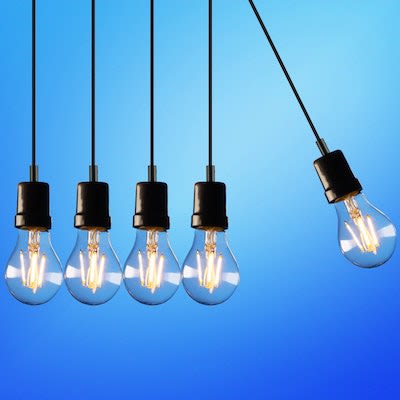 Leading in Uncertain Times
July 31, 2020
Welcome to this week's Friday Five (F3). In today's newsletter we offer some tools for working and leading in challenging times. From the difficult task of working together while not actually in person - to seemingly never stopping work at all. And with these articles comes some advice on taking time off to unplug, look at the big picture, decide what you need to stop doing as much as what needs to be done. Make sure to take this time to recharge your batteries for the upcoming school year. Although none of us can be sure what lies ahead for schools in the months ahead, we can be sure that we will all need to be rested and ready for leading our schools through times of change.
We will continue to send the weekly F3 Newsletter and will also extend the conversation in LinkedIn. Please join us and share articles and ideas with us as we learn from each other globally.
Your Board of Trustees and Mark
WORTH A THOUGHT
"The only place success comes before work is in the dictionary." - Vidal Sassoon
Now on to Friday's Five...
How to Brainstorm - Remotely

When you work together in person to generate a new solution to a problem, you are taking advantage of the collective knowledge in the heads of the people involved in the room. However, in the age of Covid-19, many of us are no longer working together in the same in person space - yet we still need to generate ideas collaboratively. In this Harvard Business Review article, Art Markman provides several approaches that can help you solve complex problems effectively even in a remote environment.
Don't Work on Vacation. Seriously.

How and when we work has been fundamentally changing for some time. A part of that change has been that even when people officially have "time off", they often continue to work on weekends and holidays. Now, with the global shift to working remotely, the formal boundaries that separate work from non-work are becoming even more blurred, leaving employees conflicted about which time is - and isn't meant for working. In this Harvard Business Review article, authors by Laura M. Giurge and Kaitlin Woolley argue that spending weekends or holidays working undermines one of the most important factors that determines whether people persist in their work: intrinsic motivation.
Wake Up Call For Industry Leaders: The Time to Think About COVID-19 as a Complex Adaptive Challenge Is Now

The pandemic is creating complex adaptive challenges that affect most (if not every) industry sector in the country. Unlike technical challenges, which are easy to identify and can be solved, complex adaptive challenges are not as straightforward. These challenges require both a change in organizational perspective to identify the issue, and a change in approach across the organization to implement a solution. In this Forbes article, Ira Bedzow discusses how to step back to consider the bigger picture.
Now Burn Your Ships

In this At the Table podcast, Patrick Lencioni provides a follow-up to the incredible feedback they received from last week's Plant Your Friggin Tree podcast. Once you have chosen the path, plan or commitment to taking action - it is often important and necessary to stop doing something you used to do which might be a distraction or even a safety valve that inhibits you from moving forward and "tending to your new tree".
The Covid-19 Leadership Guide

In today's remarkably rough times, with the global coronavirus outbreak upending the modern world as we know it, everyone is dealing with their own challenges. That certainly includes leaders who must keep their organizations afloat. In this comprehensive collection of insights and ideas, Korn Ferry focuses on topics highlighting strategies for managing through the crisis. The collection of articles brings practical advice that will help you lead through and beyond the crisis, dealing with the immediate issues and looking toward the opportunities for recovery.
WORTH A READ
"Great books help you understand, and they help you feel understood." - John Green
Just as we are sensitive to the challenges of the coronavirus concerns - F3 will only focus on leadership learning and we'll ensure you receive our every-other-day coronavirus update as a separate publication.
To sign up for this newsletter
Please opt-in so that we remain in touch with the future and each other.
Contact Us
Mailing Address: AAIE PO Box 3496 Princeton, NJ 08543-3496
Physical Address: AAIE 15 Roszel Road Princeton NJ 08540

Phone: +1 609-716-7441
or +1 609-452-0990
Cell: +1 970-488-9416
www.aaie.org
© 2020 AAIE
If you received this email in error, you may unsubscribe from this list.