ASSOCIATION for the ADVANCEMENT of INTERNATIONAL EDUCATION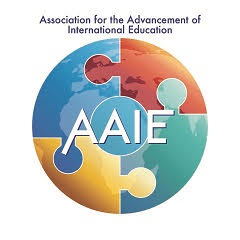 OUR MISSION
A global community that connects diverse people, ideas and resources, AAIE helps international educators lead with vision, wisdom, courage and integrity.
F3
Friday's Five Ideas for the Future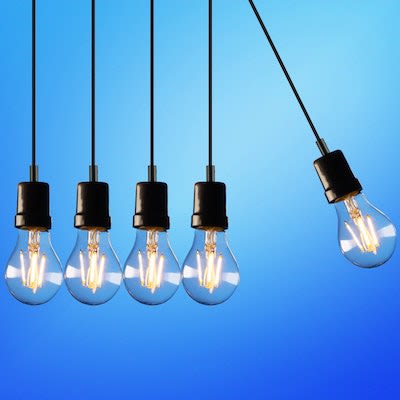 Leading in Uncertain Times
October 29, 2021
Welcome to this week's Friday Five (F3). This week we look at Diversity and Inclusion. Every organization's culture is distinct and unique both in how individuals respond to change and how they interact with each other. Therefore, we need to acknowledge that when it comes to an organization's diversity and inclusion, there is no 'one size fits all' formula. We must look inside our organizations with open-mindedness, flexibility, and exploration - and acknowledge that we might in fact be getting it wrong. The reality is that we have all been exposed to, and may have subconsciously absorbed, many of the biases inherent in our society. Although we have made great strides toward equality, unconscious bias still lives within many of us and informs our decision-making. To be better equipped to move forward, leaders must truly understand that the goals of diversity within our organizations needs to include being open to learning about and addressing our blindspots, and to continue the pursuit in all aspects of a truly diverse workforce. We hope the following articles will help you in these efforts, and that our continuing CONVERSATIONS will help to support change.
We will continue to send the weekly F3 Newsletter and will also extend the conversation on our LinkedIn Company page. Please join us and share articles and ideas with us as we learn from each other globally.
Your Board of Trustees and Laura
WORTH A CONVERSATION
"A lot of different flowers make a bouquet."
- Islamic Proverb
OUR WEEKLY GLOBAL LEADERSHIP CONVERSATION
Thursdays at 8:00AM EDT with Will Richardson
Our international school leadership CONVERSATIONS are the place where we take on the dilemmas of leading our school community through a global pandemic. ALL SENIOR LEADERS ARE INVITED - We need all voices and more perspectives as we take on the too many dilemmas together.
Next session NOVEMBER 4, 2021 at 8:00AM EDT
LATIN AMERICA HEAD OF SCHOOL CONVERSATION
Thursdays at 10:00AM EDT with Sonia Keller, Michael Adams, and Dereck Rhoads. Facilitated by Homa Tavangar or Will Richardson
The unique leadership context of Latin America provides the context for crisis leadership and school sustainability CONVERSATIONS.
Next session NOVEMBER 4, 2021 at 10:00AM EDT
WORTH A THOUGHT
"I've always said: smart teams will do amazing things, but truly diverse teams will do impossible things." - Claudia Brind-Woody, VP and Managing Director of Intellectual Property, IBM
Now on to Friday's Five...
You've Built a Racially Diverse Team. But Have You Built an Inclusive Culture?
It's one thing to have a racially diverse team. It's another to unleash that team's potential to do great things in your organization. And yet there is very little guidance on how, exactly, to do the latter. In this Harvard Business Review article, Jill Perry-Smith outlines three research-backed strategies. First, learn to recognize difference instead of pretending it doesn't exist. Second, work to uncover common ground. And third, commit to having difficult conversations instead of avoiding them.
Hiring For The Future: A Playbook For Building A Diverse, Inclusive and Equitable Workforce­
As vaccines roll out and the world slowly gets back to operating and engaging, the employment market is shifting toward getting back to work. However, it would be a mistake to assume that hiring is back to the status quo. With the wave of social injustices that were pulled into the spotlight last year, the merging of people's personal lives with the workplace and the adoption of virtual work, how we hire and what we hire for has to evolve. In this Forbes article, author Heather V. MacArthur offers some key considerations every recruiter, leader and hiring manager should consider as they look to build their workforce. MacArthur also explains the biggest errors companies make in their attempts to address diversity in their hiring process.
End Imposter Syndrome in Your Workplace
In a Harvard Business Review follow-up to their February 2021 article challenging the commonly understood definition of imposter syndrome, authors Ruchika Tulshyan and Jodi-Ann Burey offer actionable steps managers can take to end imposter syndrome in their organizations. Doing so will require work at both the interpersonal and organizational levels, and success will depend in part on gathering data and implementing real mechanisms for accountability. The authors call on managers to stop calling natural, human tendencies of self-doubt, hesitation, and lack of confidence "imposter syndrome." Those who want women to lend their full talents and expertise must question the culture at work - not their confidence at work.
Diversity Hiring: 6 Steps To Hiring More Diverse Candidates
People analytics thought leader Josh Bersin has stated that workplace diversity and inclusion is a top priority. Companies have notably stepped up. Intel CEO Brian Krzanich pledged $300 million to increase the diversity hiring of women and underrepresented minorities. In this Ideal Blog from 2020, Somen Mondal has created a 6 step how-to guide for attracting diverse candidates to help you achieve your diversity hiring goals. Relevant more than ever today, the steps start with an audit - and if your diversity hiring audit reveals that you're failing to find and attract diverse candidates in the first place, there are several things you can do.
Research: What Inclusive Companies Have in Common
A survey of more than 19,000 Harvard Business Review readers found that one particular culture style differentiated the diverse and inclusive organizations from those that were not: a learning-oriented culture that can equip organizations with the ability to adapt and innovate. In this article, J. Yo-Jud Cheng and Boris Groysberg explain that to foster a learning­-centric culture, leaders should lead by example: being open to new ideas, failure, and feedback; sharing how their own perspectives have changed over time; and recognizing those that think outside the box and take risks.
WORTH A READ
"Let others pride themselves about how many pages they have written; I'd rather boast about the ones I've read." - Jorge Luis Borges, Poet and Author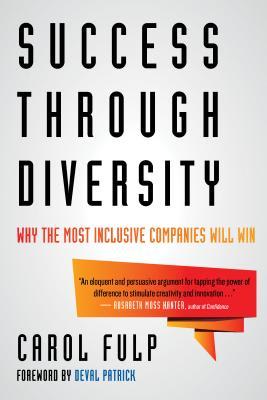 Success Through Diversity: Why Inclusive Companies Will Win
by Carol Fulp
Carol Fulp is an adviser to CEOs and senior executives on diversity, inclusion, and culture. In "Success Through Diversity," she shares her top advice on how leaders can hire, retain, and promote more diverse talent. She argues that corporate executives need to switch their thinking from having diversity as a "nice to have" to realizing, in her words, it's "do or die" for business success.
Just as we are sensitive to the challenges of the coronavirus concerns - F3 will only focus on leadership learning and we'll ensure you receive our every-other-day coronavirus update as a separate publication.
To sign up for this newsletter
Please opt-in so that we remain in touch with the future and each other.
Contact Us
Mailing Address: AAIE PO Box 3496 Princeton, NJ 08543-3496
Physical Address: AAIE 15 Roszel Road Princeton NJ 08540

Phone: +1 609-716-7441
or +1 609-452-0990
Cell: +1 970-488-9416
www.aaie.org
© 2021 AAIE
If you received this email in error, you may unsubscribe from this list.