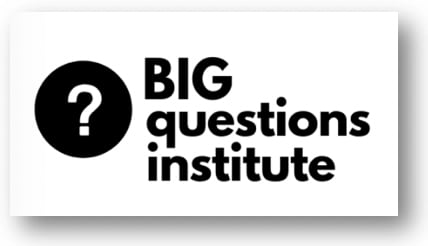 9 BIG Questions Schools Must Answer to Avoid Going "Back to Normal"
A free e-book to keep the CONVERSATION going.
From the BIG Questions Institute, to help you reflect and reimagine in this most challenging time.
QUICK LINKS for Busy People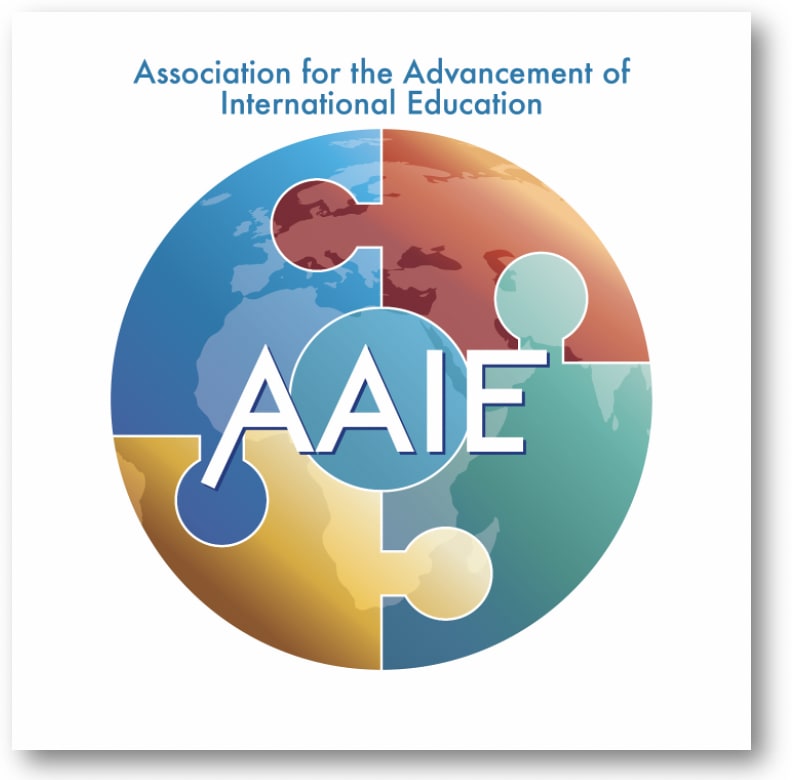 –FRIDAY–
AAIE's COVID-19 BRIEFING
#166
Data and Ideas to Support Your Crisis Leadership
January 29, 2021
101,803,875 Cases Worldwide

NEXT WEEK'S

CONVERSATIONS
How quickly will the vaccination make a difference in mortality rates?– hints out of Israel

Dr. Prolman on Emotional Agility– next Wednesday

Remote learning book club at ACS Calvert

How fast will the vaccine change the game?

Why words matter in school communications

The variants and double masking

Portugal with worst infection surge in world

OVERVIEW: The Coronavirus is Mutating. Will Our Vaccines Keep Up?
"The discovery of highly transmissible coronavirus variants has public health experts urging everyone to upgrade the simple cloth masks that have become a staple shield during the pandemic.
The change can be as simple as slapping a second mask over the one you already wear, or better yet, donning a fabric mask on top of a surgical mask. Some experts say it is time to buy the highest-quality KN95 masks."
–CDC
(with thanks to Kevin Glass, Atlanta International School)
–The Prophet, Kahlil Gibran, (pages 40 – 41)
Then a woman said, Speak to us of Joy and Sorrow.
And he answered:
Your joy is your sorrow unmasked.
And the selfsame well from which your laughter
rises was oftentimes filled with your tears.
And how else can it be?
The deeper that sorrow carves into your being, the
more joy you can contain.
Is not the cup that holds your wine the very cup that
was burned in the potter's oven?
And is not the lute that soothes your spirit the very
wood that was hollowed with knives?
When you are joyous, look deep into your heart and
you shall find it is only that which has given you
sorrow that is giving you joy.
When you are sorrowful, look again in your heart,
and you shall see that in truth you are weeping for
that which has been your delight.
Some of you say, 'Joy is greater than sorrow,' and
others say, 'Nay, sorrow is the greater.'
But I say unto you, they are inseparable.
Together they come, and when one sits alone with
you at your board, remember the other is asleep
upon your bed.
Verily you are suspended like scales between your
sorrow and your joy.
Only when you are empty are you at standstill and
balanced.
When the treasure-keeper lifts you to weigh his gold
And his silver, needs must your joy or your sorrow
rise or fall.
–NEXT WEEK'S CONVERSATIONS–
with International School Leaders from Around the World
STRENGTHENING YOUR
EMOTIONAL AGILITY
Presented by Dr. Fran Prolman
WEDNESDAY
3 February 2021
8:00AM EST
Emotional agility is a process that enables us to navigate life's twists and turns with self-acceptance, clear-sightedness, and an open mind. The process isn't about ignoring difficult emotions and thoughts. It's about holding those emotions and thoughts loosely, facing them courageously and compassionately, and then moving past them to ignite change in your life. Emotional agility is a constant dance between our emotional polarities, going beyond self-care and resilience. It is a state of mind and understanding of what life is. This ongoing global pandemic has certainly tested this skill in all of us, and continues to require it of us.
Susan David, Ph.D. a renowned psychologist and expert on emotions, happiness, and achievement expounds on this topic in her research and book entitled Emotional Agility. She states that the way we navigate our inner world – our everyday thoughts, emotions, and self-stories – is the single most important determinant of our life success. It drives our actions, careers, relationships, happiness, health; everything.
For example: Do we let our self-doubts, failings, shame, fear, or anger hold us back? Can we be determined, persevering toward key life goals, but just as importantly, have the insight and courage to recognize when these goals are not serving us, and adapt? Can we rise to the challenge of leading in the midst of ongoing ambiguity with emotional agility? Join us for this important CONVERSATION and implications for your leadership.
OUR WEEKLY GLOBAL
LEADERSHIP CONVERSATION #46
Our international school leadership CONVERSATIONS continue– the place where we take on the dilemmas of leading our school community through a global pandemic. ALL SENIOR LEADERS ARE INVITED– More voices, more perspectives on our conundrums!
THURSDAY
4 February 2021
8:00AM EST
THE LATIN AMERICA CONVERSATION #34
Hosted by Sonia Keller and Dereck Rhoads, the unique leadership context of Latin America provides the backdrop for crisis leadership and discussions on school sustainability.
THURSDAY
4 February 2021
10:00AM EST
THE AAIE NEW SCHOOL PROJECT: SEVEN PRINCIPLES
Our deliberations on the SEVEN PRINCIPLES that can guide NEW SCHOOL thinking for the future of international education continue.
FRIDAY
5 February 2021
8:00AM EST
AAIE'S NEW SCHOOL PROJECT: Friday 5 February– EQUITY
Next week we launch our seventh, and final principle of the New Schools Project: EQUITY. The principle is articulated as: "We commit to identify, confront, and dismantle structures and systems of inequity, to examine our privilege, and take equity actions to increase justice and ensure belonging."
We will spend time unpacking and sense-making around key ideas and elements of the principle, looking at questions like: What is equity, really? How might we confront and overcome the hard reality that many of our schools were established as, and are supported as havens for privilege? And how might we build buy-in for a new, inclusive and equitable vision of international schools?
If you've missed the previous Friday sessions, we'd still love to have you join this most vital and challenging discussion. Join us, and bring a colleague!
Today's Session on the "EVIDENCE PRINCIPLE"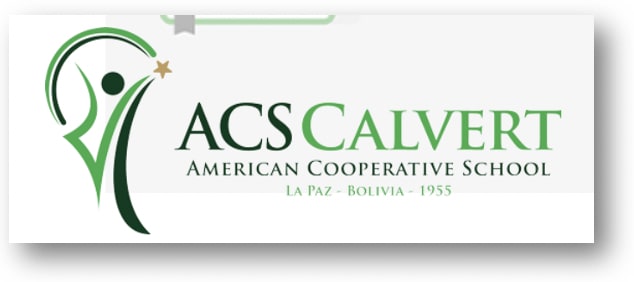 A Book Club Approach to
Remote Learning Pedagogy
–by Jamie Otis, Superintendent, ACS Calvert, La Paz, Bolivia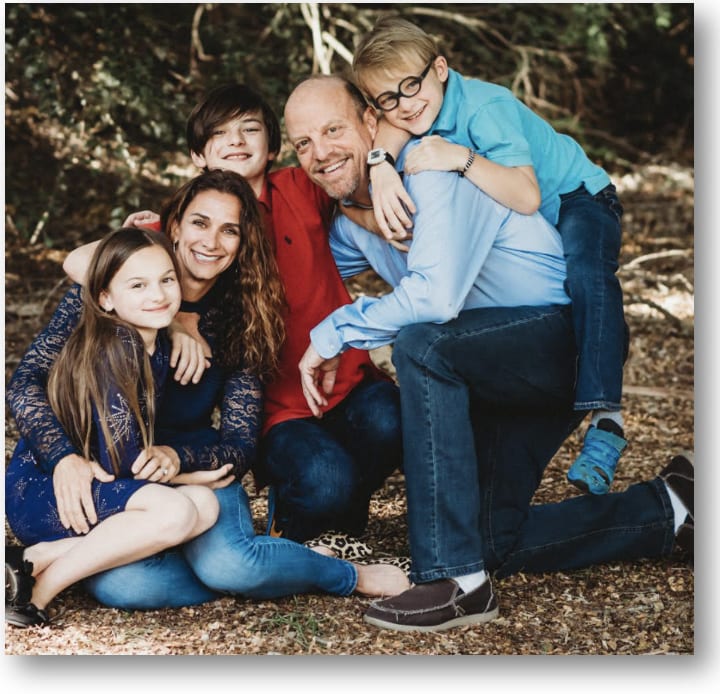 Superintendent Jamie Otis and Family
A CONVERSATION THAT MATTERS...
My senior leadership team and the teachers who rely on us for direction, orientation, and inspiration are awesome! They are eager to learn, student-focussed, model the highest professional standards, and while they take their profession seriously they are not so serious that they can't laugh at and learn from a blunder.
These qualities allow us to embrace professional learning not just as a moral obligation but as an opportunity to get better for our students and enjoy the ride. We use Visible Thinking Routines, well...routinely, to share and create ideas, push thinking and build common understanding around the complexities of our craft and this has never been more urgent than throughout the pandemic.
Over the past few weeks for example, and thanks to the discounted pricing secured by AMISA we have been able to read and collectively process The Distance Learning Playbook so thoughtfully designed and written by Doug Fisher, Nancy Frey, and John Hattie.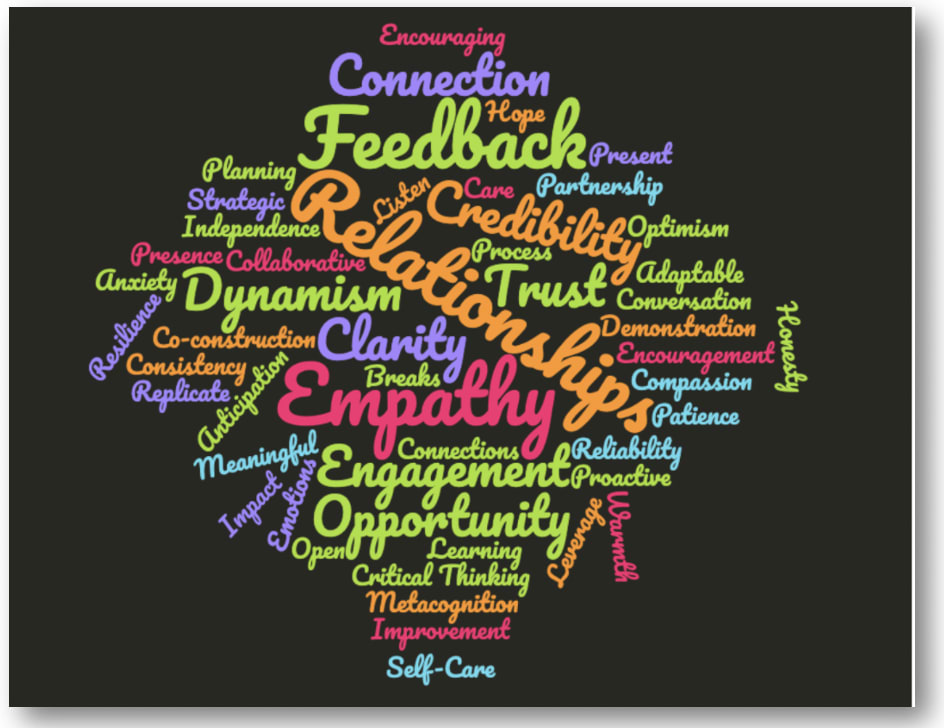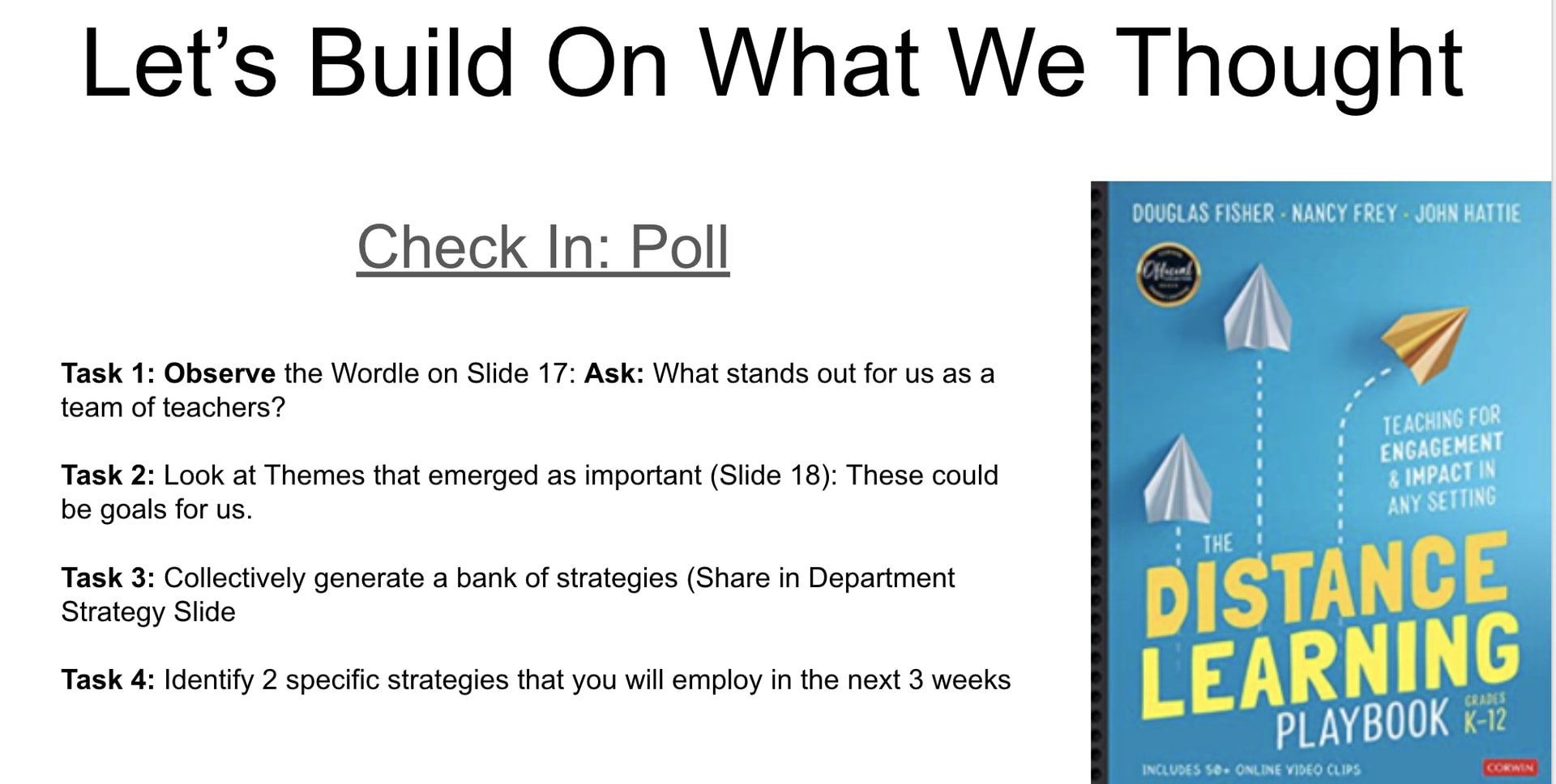 In a book-club style format, we used VT routines and many of the strategies described in the book itself to dive deep and process the authors' ideas and strategies in our context. We asked "what in the book resonated with us," identified themes that morphed into goals, and then asked…"if this is what we want to achieve then how do we do it at ACS?"
Like a good pot-luck dinner, everyone had something to offer and this enriched the learning experience for all of us. Our job as learning leaders was to facilitate digestion and capture their collective thinking so they could transfer it into daily practice in service to our students. One nugget that helped was the reminder that whenever you send people into breakout rooms be sure to ask for a deliverable. This promotes agency, increases engagement, and ensures accountability and our departments did not fail to produce.
This link is the slide deck that our teachers generated. It is the DL Playbook processed through the sharp minds and collaborative efforts of the ACS Calvert Faculty. Some of the strategies are straight from the book and thankfully further described on those pages. Others are the products of the mental twists and turns that reflection provides when capable teachers ask themselves "how can I do this with my kids?"
Here is some staff feedback after we completed the 2-week deep dive.
"Using these tools and working with my peers allowed our ideas to flow"

"Our vulnerability is portrayed in our work because we love and trust each other and therefore don't hesitate to ask for help"

"The gift of the pandemic is that we are now more collegial and collaborative and that allows us to soar"

"Being part of a team is always comforting. It's like the guiding principle in the book 'No one knows everything, together we know a lot'.
I am thankful for the opportunity the DL Playbook provided our team to improve their practice. The content aligned so perfectly with our established learning principles and the professional learning it prompted was a joy to be a part of.
Ours is a human endeavor so we should never underestimate the impact that putting teachers together, providing them a meaningful resource, and giving them time and space to collaborate will have on students' social-emotional health and academic learning.
How Fast Can Vaccination Against Covid-19
Make a Difference?
Israel Has Some Answers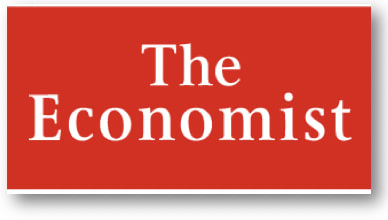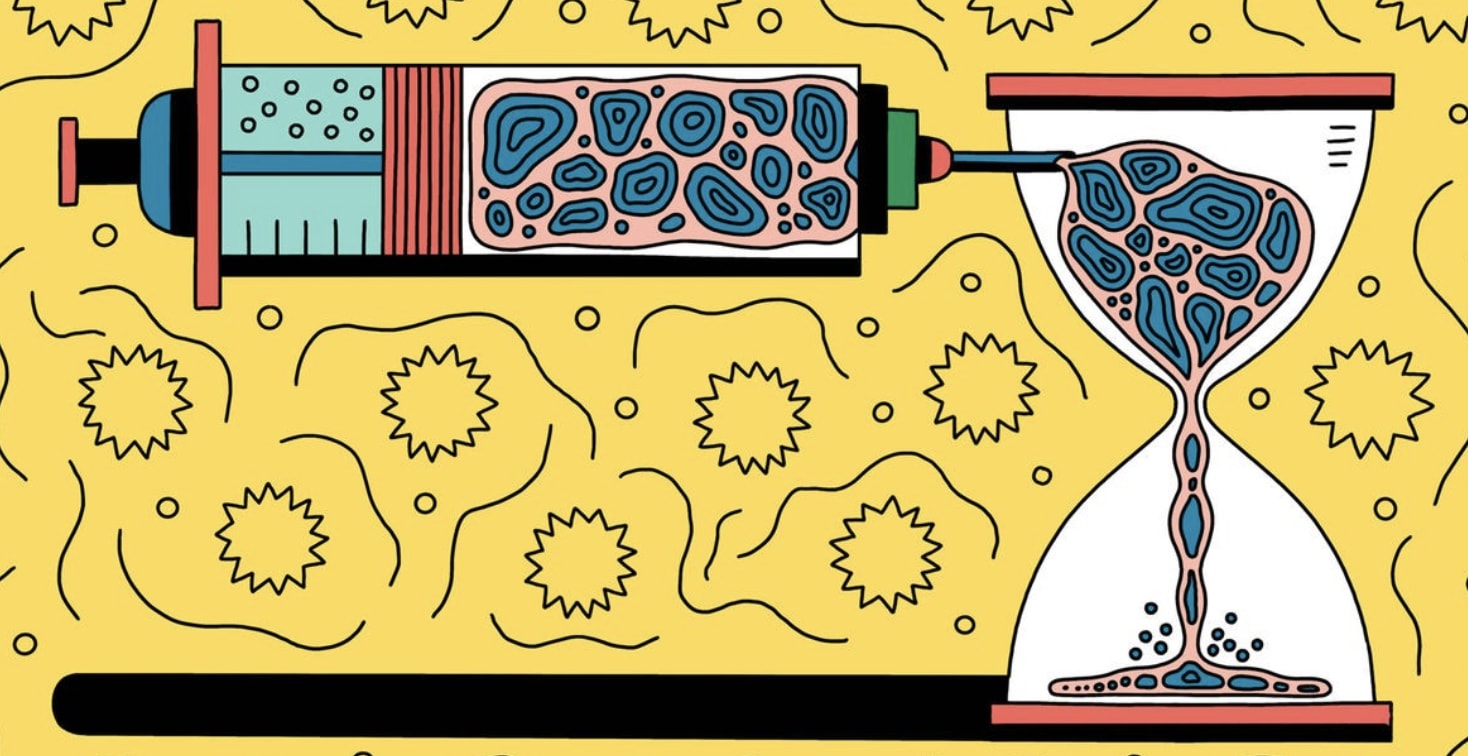 Vaccines reduce deaths and hospital admissions in two ways: they protect the vaccinated directly, stopping them becoming ill; and they offer indirect protection to the unvaccinated, because those already jabbed will be less likely to infect them. Measuring the combined effect—and how quickly it kicks in—is possible only where mass vaccination is well under way. But early results are starting to arrive.
Most countries are vaccinating their elderly first, along with health-care workers. The preponderance of covid-19 deaths—around 85% in England, for example—are of people aged 70 or over (see chart 1). People on Covid-19 hospital wards are often that age, too. Hospital admission rates and deaths should both, therefore, fall sharply a few weeks after a large share of the elderly get the first jab. Hospitals will nevertheless struggle until lots of middle-aged people are also vaccinated. This is because, at the moment, the worst pressure is on intensive-care units (icus), and most patients in these are in their 50s and 60s. That may seem odd, given the higher death rates among the elderly. But ventilators and other organ-support machines impose a lot of stress on the body, and older people are often too frail to be put on them. Covid ICUs at English hospitals, for example, currently treat about as many patients aged 20-49 as patients aged 70 or more.
This pattern means that where vaccination is slow, the number of covid-related deaths of middle-aged people may increase in coming weeks and months, as ICU's fill up. Normally, these units have one nurse per patient. Increasingly, however, ICU nurses are having to care for several patients each. Two recent studies, one from England and one from Israel, have concluded that when the Covid ICUs they looked at were filled to maximum capacity, mortality in them was some 20-25% higher than would have been expected given the characteristics of the patients involved.
With this in store for many countries, Israel is the place to watch for the first evidence about how mass vaccination may change things, for it has vaccinated its citizens faster than anywhere else. By January 19th, a month after the campaign had begun, Israel had given 26% of its 9m people at least one dose. As has happened elsewhere, it started with older people. And for them, some results are now emerging.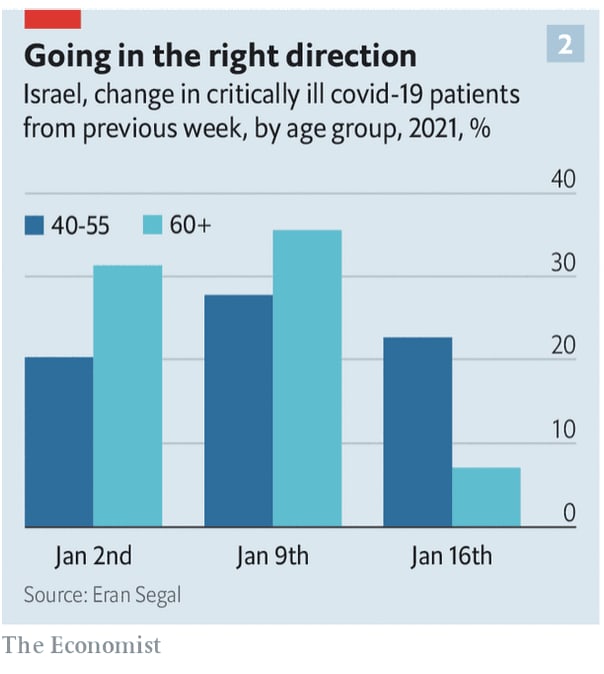 The early effect of COVID vaccinations
In a recent analysis, Ran Balicer of the Clalit Research Institute in Tel Aviv and his colleagues compared, day by day, a group of 200,000 over-60s who had been vaccinated with an otherwise-similar group of unvaccinated individuals. They tracked differences in infection rates between the groups by comparing test results for people in them who were tested for covid after reporting pertinent symptoms or close contact with someone who had previously tested positive.
For the study's first 12 days, positive test rates remained identical between groups. On the 13th, the vaccinated group's rate fell slightly. Then, on day 14, it dropped by a third. There has been some disappointment that this drop was not greater, but the vaccine in question, the Pfizer-BioNTech offering, is intended to be given in two doses, so the picture will not be clear until the second doses have been administered, and results from younger people have been included, too.
The early effect on hospital admissions of Israel's mass vaccination campaign has been trickier to measure, because of two confounding variables: the country's national lockdown, which tends to reduce the rate regardless of the effect of vaccines, and the spread of b.1.1.7, a variant of the virus first found in Britain, which is a lot more contagious and so tends to push the rate up. This combination of factors is, though, also being experienced in many European countries, and in parts of the United States, so what happens in Israeli hospitals now is a harbinger of what those other places can expect in coming weeks and months.
A sign that vaccination is starting to give Israeli hospitals some breathing space emerged a fortnight after January 2nd, the day when the proportion of those over 60 who had been vaccinated reached 40%. The number critically ill with covid-19 in that age group grew by about 30% in the week before January 2nd, and also in the following week—but by just 7% in the week after that (see chart 2). By contrast, among those aged between 40 and 55 (who were vaccinated at a much lower rate at the time) the weekly change in the number of critically ill remained constant, with a 20-30% increase in each of those three weeks.
–School Communications–
A Lesson On Why Words Matter
another gem (and challenge) from
Dr. David Willows, International School Brussels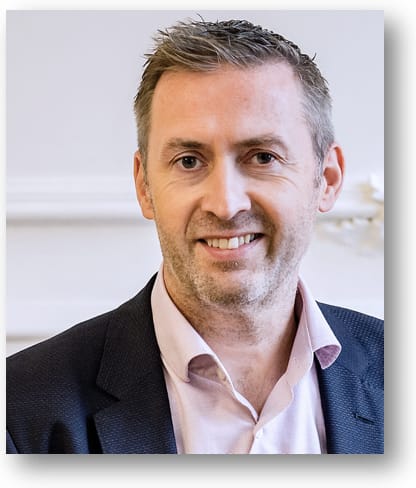 On 6 January 2021, like so many others around the world, I found myself lost for words at the sight of what was happening in the United States Capitol.
It was literally poetic justice that two weeks later at Earth's same spot, a "skinny Black girl descended from slaves and raised by a single mother" found herself reciting for a president.
For years, words had been used and abused in the same square mile to the point that they had become hollow and starved of all truth. They meant everything and nothing. They simply didn't matter.
But when Amanda Gorman stood up and recited for the president, there could be no doubt that the world was once again being offered a lesson on why words do matter after all.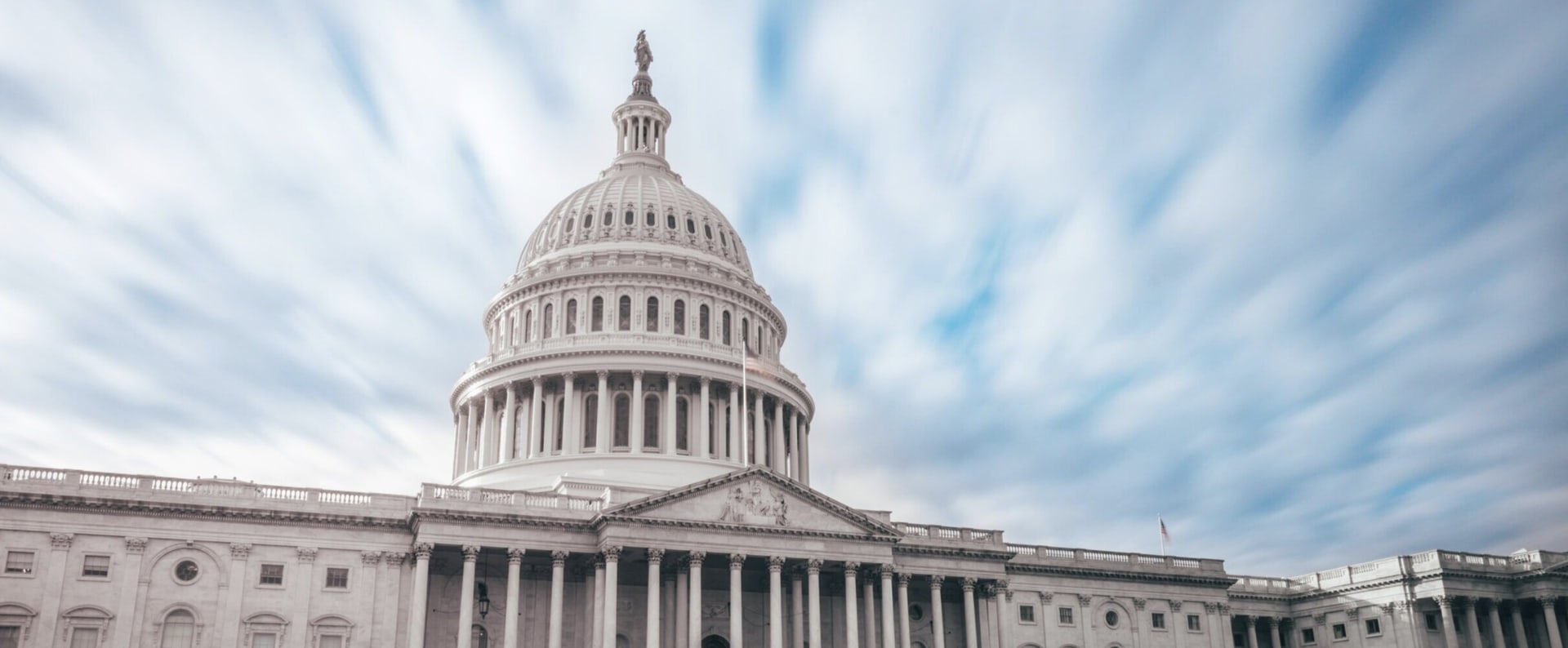 The US Capital Building: "The People's House"
As each line was spoken, I remembered: that words don't just describe reality, they create it; that words write meaning, with the precision of a surgeon's knife, onto the chaos of our lives; that words frame what's important and push away the endless stream of white noise; that words bring explosions of color and depth of vision to the otherwise shallow and mundane.
When Amanda Gorman stood up and recited for the president, I remembered that when you change your words, you change the world.
Finally, it seems, words mean something again. And then I stopped for a moment and wondered to myself.
How much thought has gone in the words that I have spoken today about my small corner of the world?

Am I even half prepared to put in the same work as she to capture the story of learning in my school?

Am I as relentless in my quest for that turn of phrase or clarity of expression that offers a momentary glimpse beyond the steady stream of educational cliches and those hollow, empty words that end up meaning everything and nothing at one and the same time?
The words we use to talk about learning matter.
If only it would matter more to us.
STAYING UP-TO-DATE ON CORONAVIRUS SCIENCE
The Truth About Kids, School, and COVID-19
We've known for months that young children are less susceptible to serious infection and less likely to transmit the coronavirus. Let's act like it.
Federal health officials at the CDC this week called for children to return to American classrooms as soon as possible. In an essay in the Journal of the American Medical Association, they wrote that the "preponderance of available evidence" from the fall semester had reassured the agency that with adequate masking, distancing, and ventilation, the benefits of opening schools outweigh the risks of keeping kids at home for months.
The CDC's judgment comes at a particularly fraught moment in the debate about kids, schools, and COVID-19. Parents are exhausted. Student suicides are surging. Teachers' unions are facing national opprobrium for their reluctance to return to in-person instruction. And schools are already making noise about staying closed until 2022.
Into this maelstrom, the CDC seems to be shouting: Enough! To which, I would add: What took you so long?
Research from around the world has, since the beginning of the pandemic, indicated that people under 18, and especially younger kids, are less susceptible to infection, less likely to experience severe symptoms, and far less likely to be hospitalized or die. But the million-dollar question for school openings was always about transmission. The reasonable fear was that schools might open and let a bunch of bright-eyed, asymptomatic, virus-shedding kids roam the hallways and unleash a pathogenic terror that would infect teachers and their families.
"Back in August and September, we did not have a lot of data" to make a recommendation on schools, Margaret Honein, a member of the CDC's COVID-19 team, told The New York Times. Okay, but September was 100 days, 15 weeks, and several dozen remote-learning school days ago! Meanwhile, anybody paying attention has long figured out that children are probably less likely to transmit the disease to teachers and peers. This is no longer a statistical secret lurking in the appendix of one esoteric paper. It has been the repeatedly replicated conclusion of a waterfall of research, from around the world, over the past six months.
In May 2020, a small Irish study of young students and education workers with COVID-19 interviewed more than 1,000 contacts and found "no case of onward transmission" to any children or adults. In June 2020, a Singapore study of three COVID-19 clusters found that "children are not the primary drivers" of outbreaks and that "the risk of SARS-CoV-2 transmission among children in schools, especially preschools, is likely to be low."
By September, many U.S. scientists were going on record to say that transmission in schools seemed considerably rarer than in surrounding communities. "Everyone had a fear there would be explosive outbreaks of transmission in the schools," Michael Osterholm, the director of the Center for Infectious Disease Research and Policy at the University of Minnesota, told The Washington Post. "We have to say that, to date, we have not seen those in the younger kids, and that is a really important observation." Throughout the fall, the evidence accumulated. "Schools do not, in fact, appear to be major spreaders of COVID-19," Emily Oster, an economist at Brown University, wrote last October in The Atlantic, summarizing the conclusions of her national dashboard of school cases.
In a January 2021 paper, a team of Norwegian researchers traced more than 200 primary-school children ages 5 to 13 with COVID-19. They found no cases of secondary spread. The findings "demonstrate the limited role of children in transmission of SARS-CoV-2 in school settings," they wrote. Another study by researchers at Duke University of 35 North Carolina school districts with in-person teaching found no cases of child-to-adult spread in schools. They concluded that typical mitigation policies, such as masking and physical distancing, are sufficient to prevent school outbreaks. "Our data indicate that schools can reopen safely," they concluded, as long as such policies remain in place.
If you have been intermittently following the news about COVID-19 transmission and children and remember only the scariest reports, you likely have two questions. What about that scary South Korean study? and What about that horrible summer-school outbreak in Israel?
Opinion: The Coronavirus is Mutating. Will Our Vaccines Keep Up?
–by John M.Barry
John M. Barry, author of "The Great Influenza: The Story of the Deadliest Pandemic in History," has written an op-ed piece for The Washington Post. Headline: 'The coronavirus is mutating. Will our vaccines keep up?'
Excerpt: "More worrisome are two new strains: one in South Africa and one in Brazil. Lab studies indicate that the antibodies generated by the Moderna and Pfizer vaccines are less effective against the South African strain than against the previously dominant strain. It remains unclear how much difference this will make in people because the studies indicate that antibodies still work well enough to provide significant protection, and also because antibodies comprise only one part of the immune response; the variant might still be just as vulnerable to T-cells, memory B cells and the rest of our bodies' immune response. But it's still troubling, and scientists are now preparing a booster shot designed specifically for the mutated spike protein of this strain.
More troubling may be the strain which has surfaced in Manaus, a Brazilian city of 2.2 million where an estimated 76 percent of the population has been infected and therefore should have enough naturally acquired immunity to constrain, if not suffocate, the spread of covid-19. That was the case for a while. But a new strain similar to the one in South Africa emerged, and infections caused by it are surging again in Manaus. This strongly suggests the virus has acquired the ability to evade naturally acquired immunity. Both the Brazilian and South African strains have spread to other countries." (An important weekend read)
Interview with Virologist Christian Drosten
"I Am Quite Apprehensive about What Might Otherwise Happen in Spring and Summer"
DER SPIEGEL: Professor Drosten, the pandemic has entered a decisive phase. The beginning of the vaccination campaign has meant light at the end of the tunnel, but now, more contagious virus variants have appeared. How dangerous is the situation in Germany at the moment?
Drosten: I am, of course, closely monitoring the situation. Politicians are also acutely aware that we have to be careful. Early on, I admit that I had my doubts as to whether B.1.1.7, the new variant from Britain, was as much more contagious as people were claiming. But now, there is a new study from Oxford, really solid data, showing that this mutation is up to 35 percent more contagious than the wild-type virus. It is rather astonishing that the virus has boosted its infectiousness to that degree. That is, unfortunately, more dangerous than if it had become more deadly – because every new case will infect more people, and each of them will infect more people, such that the number of cases will grow exponentially.
DER SPIEGEL: On Monday evening, you were part of the group of experts advising Chancellor Angela Merkel and the governors of Germany's 16 states. What recommendations did you make?
Drosten: Right now, I am most concerned about the British variant, primarily because of our geographical proximity to the UK. According to the facts we currently have, B.1.1.7 has just started spreading in Germany. I think we have the singular opportunity to prevent, or at least significantly slow, the advance of this variant. With B.1.1.7, there could be a kind of threshold effect. If we are able to keep the new variant below a critical benchmark, we would at least have hope that it wouldn't spread as quickly here.
–THE NEWS of COVID-19–
101,803,875 Cases Worldwide (Johns Hopkins CSSE)
Mexico's Death Toll Becomes the World's Third Highest,
Surpassing India's
Mexico's confirmed coronavirus death toll surpassed India's on Thursday to become the world's third-highest, after months in which President Andrés Manuel López Obrador downplayed the virus as his government scrambled to control it.
As of Friday morning, Mexico had recorded 155,145 coronavirus deaths during the pandemic, according to a New York Times database. That is about 66,000 less than the official death toll in Brazil, the hardest-hit country after the United States.
Hospitals nationwide, particularly in Mexico City, are straining to provide beds and ventilators. Doctors are overwhelmed. People have been lining up to refill tanks of oxygen for relatives who are gasping for air in their homes.
Mexico has reported more than 1.8 million cases, and its caseload has surged since early December. The daily average number of new infections over the past week — 16,319 — was the seventh-highest in the world, just behind France.
The country's death toll has been rising quickly, too, even as Mr. López Obrador insists that the end of the pandemic's devastation is just around the corner. The average of 1,281 daily deaths in Mexico over the past week is higher than Britain's and second only to the United States'.
And for all that, the disease's true impact on Mexico is probably far worse than official figures indicate.
Testing levels are low, and many infected people are staying home because they distrust hospitals. A New York Times investigation found in May that the government was not reporting hundreds, possibly thousands, of coronavirus deaths in Mexico City. (New York Times)
A Third Vaccine– Weaker Against the South African Variant
A single-shot coronavirus vaccine from pharmaceutical giant Johnson & Johnson was 66 percent effective at preventing moderate and severe illness in a massive global trial, findings released Friday show. But its performance was stronger in the United States and weaker in South Africa, where a worrisome coronavirus variant now dominates — a complicated result that reflects the evolution of the pandemic.
The results, reported in a news release, put a third vaccine on the horizon in the United States — one with logistical advantages that could simplify distribution and expand access to shots in the United States and worldwide.
Johnson & Johnson is expected to apply for emergency use authorization from the Food and Drug Administration next week. If the review follows the path of two earlier vaccine candidates, the shot could be authorized and available to the public by late February or early March. (Washington Post)
The Worst Wave Yet in South Africa
South Africa was already one of the countries worst hit by the coronavirus, but in the six weeks since a new, more transmissible variant was first publicly announced here, an enormous spike of new cases and deaths has far surpassed previous waves of the pandemic. The variant is thought to have emerged in South Africa's Eastern Cape province but has now been found in at least 32 countries, sparking fears its unmitigated spread to new parts of the world could usher in new waves of contagion just as the long slog of global vaccine rollout gets underway. (The Washington Post)
Vietnam Says Areas Worst-hit by Latest Virus Outbreak
'Basically Under Control'
Vietnam's health minister said on Friday a new COVID-19 outbreak was "basically under control" in the areas most affected, as cases spread to Hanoi, the capital, where the ruling Communist party is holding its five-yearly congress.
Vietnam reported 53 new cases on Friday, including one in Hanoi and eight in nearby Haiphong city and Hai Duong, Quang Ninh and Bac Ninh provinces. That brought the total number of cases in the outbreak that began on Thursday to 149, the government said in a statement.
Health Minister Nguyen Thanh Long told reporters on the sidelines of the party congress that 3,674 tests had been conducted, adding that testing capacity was 50,000 a day, and the outbreak was under control in areas where the most cases had been found.
"In a very short period of time, we've controlled the situation and I see a ray of hope," Long said.
Vietnam has been one of the world's virus mitigation success stories. Its total number of cases since the coronavirus was first detected in Vietnam a year ago stands at 1,695, including imported cases, with 35 deaths.
One of the first two cases recorded on Thursday was a factory worker exposed to an individual who had tested positive in Japan for the more contagious UK variant of the coronavirus. The ministry said it was analysing gene sequences to determine if the new patients had contracted the variant. (Reuters)
South African Variant in the USA
Health authorities have identified the first U.S. cases of Covid-19 caused by a fast-spreading form of the coronavirus initially seen in South Africa, in two people in South Carolina. Neither person has a history of travel to countries where the variant has been confirmed, and there is no connection between the two people, South Carolina health officials said Thursday. That indicates there has been some local spread of the variant after it arrived in the United States. One case was found in South Carolina's Pee Dee region, and one in the Lowcountry.
The announcement Thursday means that three coronavirus variants that appear to be more contagious and have emerged in recent months have all been documented in the United States. (STAT News)
South African Variant Compromising Vaccine Viability
Covid-19 vaccine from Novavax proved nearly 90% effective in preliminary results from a key clinical trial in the United Kingdom, the company said, but in a separate trial appeared far less effective against a new variant of the coronavirus that was first identified in South Africa. In its 15,000-volunteer U.K. trial, Novavax said, the vaccine prevented nine in 10 cases, including against a new strain of the virus that is circulating there. But in a 4,400-volunteer study in South Africa, the vaccine proved only 49% effective. In the 94% of the study population that did not have HIV, the efficacy was 60%. (via STAT News)
Vaccination Effectiveness in Israel
Israel announced on Monday night that fewer than one per cent of a group of fully vaccinated patients have developed Covid, in the strongest indication yet that the jabs are highly effective. A study by Maccabi, an Israeli healthcare provider, found that only 20 of around 128,000 people had caught the disease when tested around a week after receiving their second dose. (via The Daily Telegraph)
Monoclonal Infusion Treatment Powerless
Against the South African Variant
The monoclonal antibody treatment made by Eli Lilly is powerless against a variant of the coronavirus discovered in South Africa, according to a new study posted online on Tuesday. In addition, one of two monoclonal antibodies in a cocktail treatment made by Regeneron also is significantly less effective against that variant, although the combination still works, researchers at Columbia University reported. The findings underscore growing concerns that because of new mutations in its genetic material, this variant, called B.1.351, may be able to resist antibodies contained in these treatments and perhaps those created by the body following vaccination. (The New York Times)
Portugal Curbs Travel, Extends Lockdown in Face of
World's Worst Virus Surge
Portugal extended a nationwide lockdown until mid-February and announced curbs on international travel on Thursday, as Prime Minister Antonio Costa accepted blame for the world's worst coronavirus surge, with hospitals on the verge of being overrun.
With a population of 10 million, Portugal reported a record 303 COVID-19 deaths and 16,432 new cases, and now has the world's highest per capita seven-day averages of both new cases and deaths.
"The number of deaths is growing at an unimaginable pace," said Portugal's President Marcelo Rebelo de Sousa as he addressed the nation in a prime-time speech. "The pressure is extreme...we need to act quickly and drastically."
To try to curb the spread, Portuguese nationals will be banned from travelling to other countries by air, land or sea over the next 15 days and strict checks along the 1,200-km (750-mile) border with Spain will be put in place, the government announced.
Prime Minister Costa told TVI broadcaster overnight the situation was "terrible ... and we'll face this worst moment for a few more weeks". He said the situation had worsened partly because his government relaxed restrictions over the Christmas holiday, with the country now grappling with the more contagious new variant of the virus first detected in Britain.
"There were certainly errors: often the way I transmitted the message to the Portuguese ... and, when the recipient of the message did not understand the message, then it is the messenger's fault," he said. The lockdown should, in principle, start reducing infection numbers next week, he added.
Some hospitals are running out of beds, others see dwindling oxygen supplies, and doctors and nurses are over-stretched. Staff at the Cascais Hospital, near Lisbon, told Reuters they were exhausted. "There is no end in sight," one nurse said.
Parliament voted to extend the new lockdown until at least Feb. 14. It came into force on Jan. 15 for the first time since the initial wave. Non-essential services are closed, remote work is compulsory where possible and schools are shut. (Reuters)
Genetics and Predicting How Severe Your Infection Will
DNA-testing company 23andMe Inc. has launched a new tool that aims to predict an infected person's risk of developing a severe case of Covid-19, expanding the company's bid to deliver actionable insight on health.
The company's new COVID-19 Severity Calculator was launched on Wednesday. It pulls data from a Covid-19 study begun in April that queried more than a million participants on their ethnicity, lifestyle, height, weight, health conditions, genetics and experience with the disease, among other things. The calculator is based on data from about 10,000 study participants who tested positive for the virus, and more than 750 who were hospitalized.
An algorithm was created from the data that the company says can predict the likelihood of hospitalization for those infected. The ability of companies such as 23andMe to show that DNA tests can do more than help people explore their heritage is key to the growth of the consumer genomics industry. (Bloomberg)
Status of Vaccinations Around the World
–per 100 people–
(Reporting as of January 29, 2021)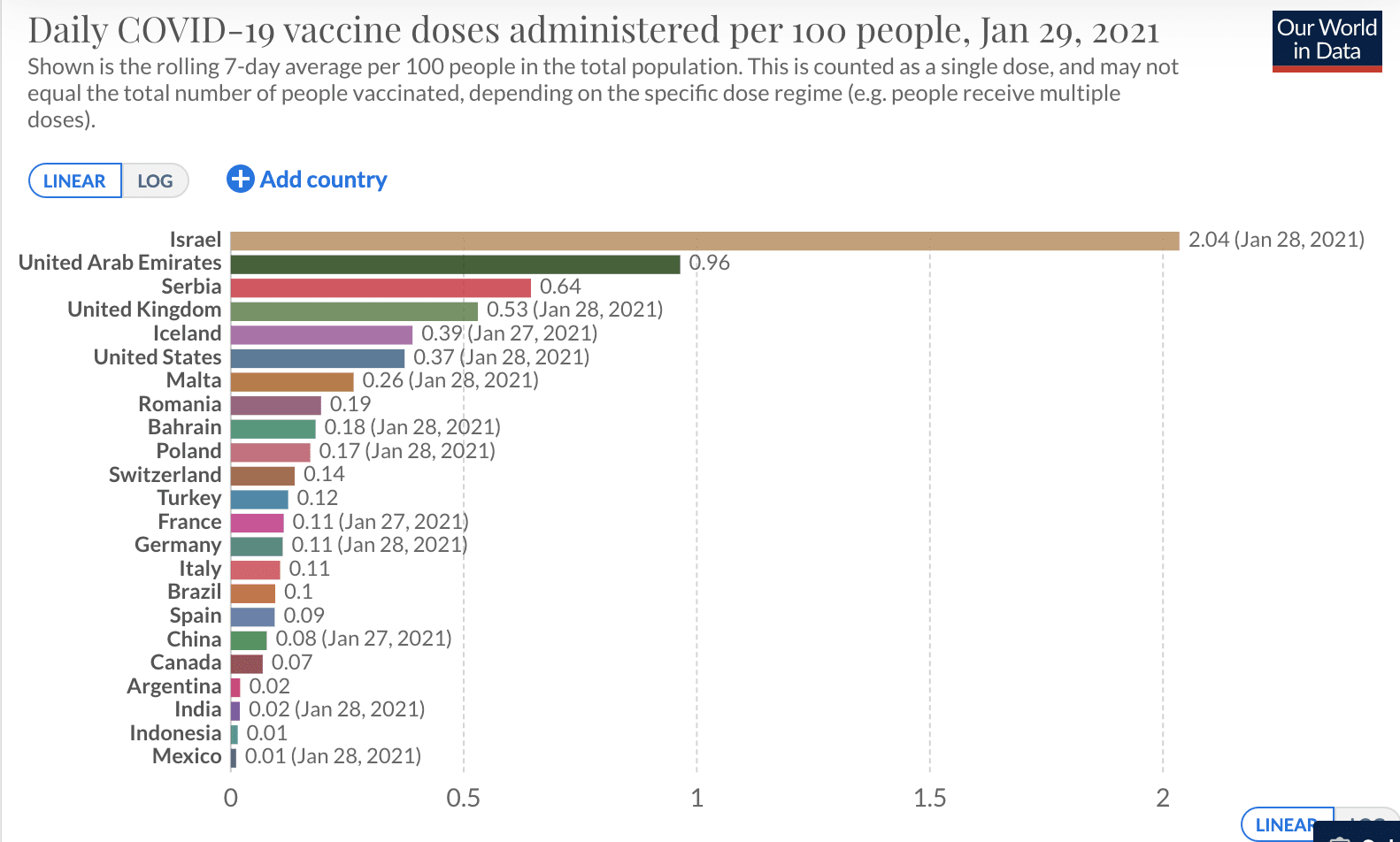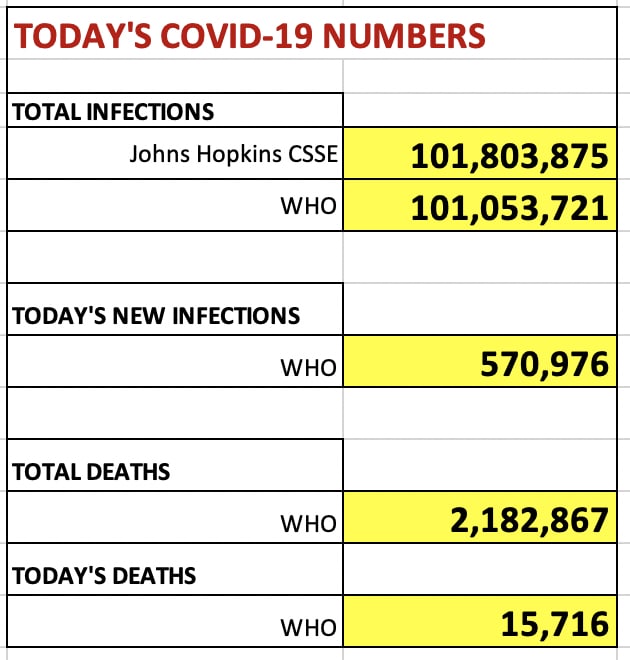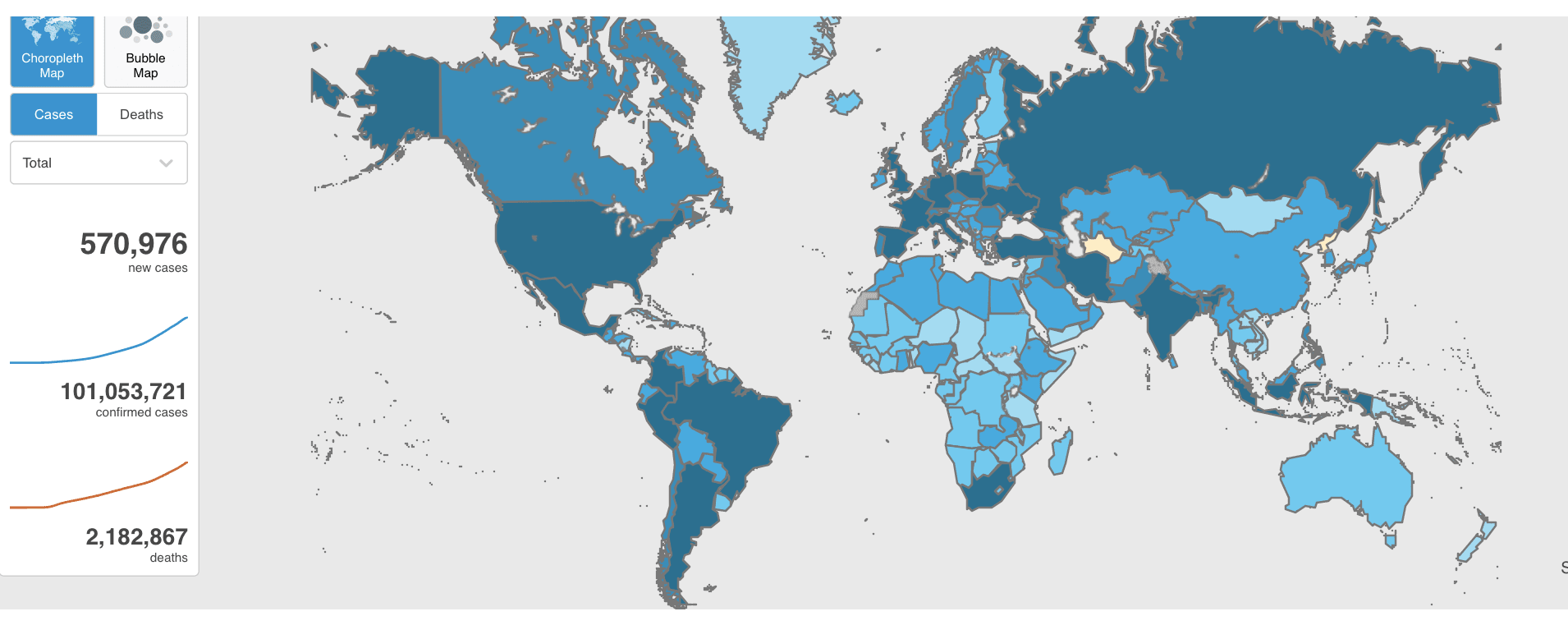 –FROM JOHNS HOPKINS CSSE–
From Johns Hopkins

CSSE,

the

Infection Rate World Graphic
The Cultures of Dignity Resources for Supporting
Social-Emotional Wellness
From Cultures of Dignity

,

For the Social-Emotional Tiny Guides from Rosalind Wiseman and Charlie Kuhn– a gift to our AAIE community– resources with no fee but plenty of insight.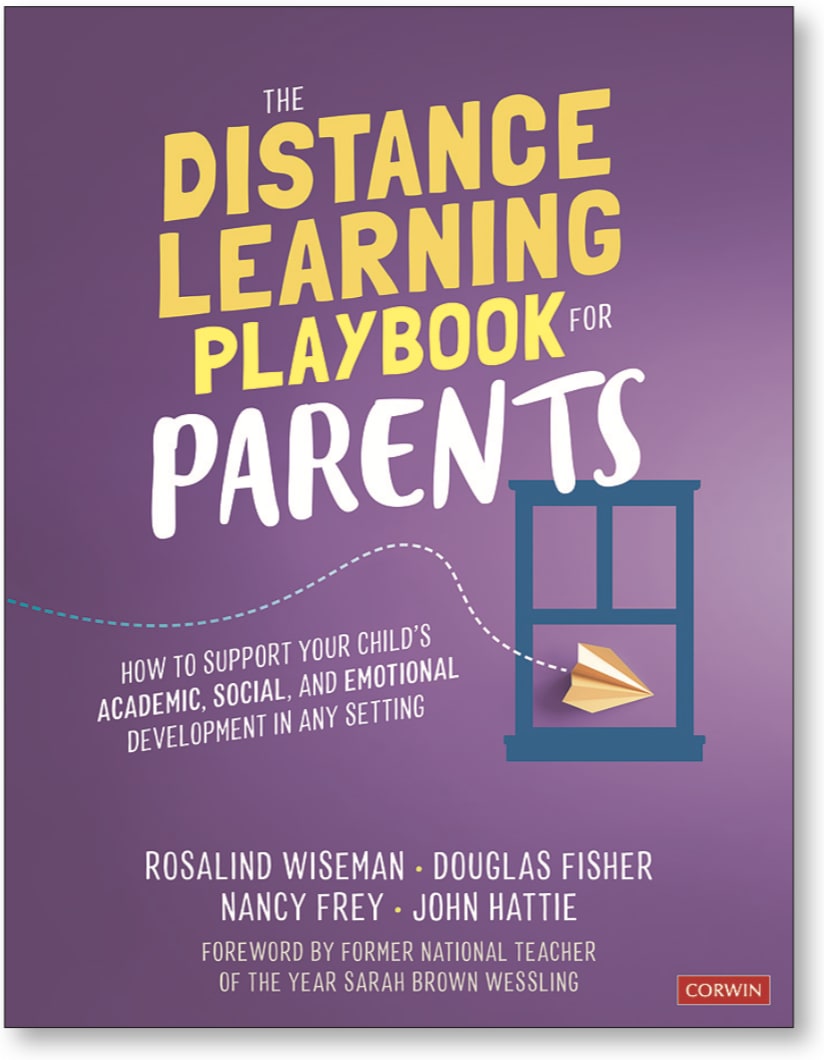 Rosalind Wiseman's newest book:

"Distance Learning Playbook for Parents–How to Support Your Child′s Academic, Social, and Emotional Development in Any Setting
A Final Note: The AAIE COVID-19 Briefing is provided to support your leadership for the school community you serve. We encourage you to use these resources in any way, shape or form that helps you, your communications and toward furthering close relationships across your community. – The AAIE Board