ASSOCIATION for the ADVANCEMENT of INTERNATIONAL EDUCATION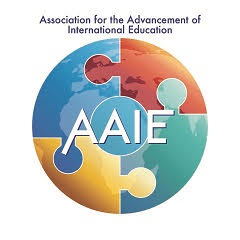 OUR MISSION
A global community that connects diverse people, ideas and resources, AAIE helps international educators lead with vision, wisdom, courage and integrity.
F3
Friday's Five Ideas for the Future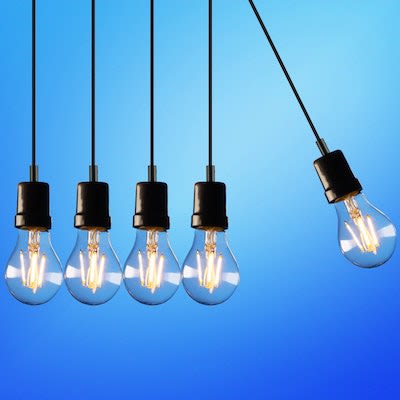 Leading in Uncertain Times
October 23, 2020
Welcome to this week's Friday Five (F3). Sometimes, the bravest thing a leader can do is admit their limitations. As Harvard Business Review puts it, we are living in a complex and uncertain world that demands constant learning and agility, the most apt and adaptable leaders are those who are aware of their limitations, have the necessary humility to grow their own and others' potential, and are courageous and curious enough to create sincere and open connections with others. They build inclusive team climates with psychological safety that foster constructive criticism and dissent. So how do we accept our limitations, and then share them with our teams? This week we put forth some ideas, including storytelling techniques, how to cultivate a more vulnerable style of leadership, and how to still take risks - but in methodical ways.
We will continue to send the weekly F3 Newsletter and will also extend the conversation in LinkedIn. Please join us and share articles and ideas with us as we learn from each other globally.
Your Board of Trustees and Mark
WORTH A THOUGHT
"A story has no beginning or end: arbitrarily one chooses that moment of experience from which to look back or from which to look ahead". - Graham Greene
Now on to Friday's Five...
Today's Leaders Need Vulnerability, Not Bravado

Few myths are as pervasive as the notion that leaders ought to appear tough and confident. People in organizations of all types are better off when their leaders are smart, honest, and caring when taking bold, potentially unpopular actions - when their focus is on helping the organization move forward, not on how they look and certainly not on creating a false sense of invincibility that actually harms people. In this Harvard Business Review article, authors Amy C. Edmondson and Tomas Chamorro-Premuzic offer suggestions on what you can do to cultivate a more vulnerable style of leadership.
Storytelling Can Make or Break Your Leadership

Telling a compelling story is how you build credibility for yourself and your ideas. It's how you inspire an audience and lead an organization. Whether you need to win over a colleague, a team, an executive, a recruiter, or an entire conference audience, effective storytelling is key. In this Harvard Business Review article Jeff Gothelf outlines the five characteristics that the most effective stories all share.
Pain Relief is Your Business
No matter what position or industry, everyone is in the business of pain relief. In this At The Table Podcast, Patrick Lencioni and team discuss the importance of connecting your job to the people you serve.
Fail Fast, But Use Scientific Method To Minimize Fallout

Most people see problems and complain. Entrepreneurs see opportunity and take action. They are doers, even in the face of opposition. Success requires a can-do attitude, but also cold objectivity. In the Forbes article Rajshree Agarwal discusses how these leaders take risks, but in methodical ways. They start every project with a fail fast mentality. Rather than waiting until they fully develop their ideas, they move forward. The mantra is pivot, pivot, pivot until a winning formula emerges.
15 Feel-Good Books Guaranteed to Lift Your Spirits

Early in the pandemic, some readers gravitated toward prescient sci-fi; others sought solace in self-help or transportive novels. Now, seven months in - at points unknown on the pandemic trajectory - some of us just want a happy ending. In this Washington Post article by Angela Haupt, she presents an assortment of 2020's best feel-good reads, which we have also highlighted below.
WORTH A READ
"Maybe this is why we read, and why in moments of darkness we return to books: to find words for what we already know". - Alberto Manguel
Just as we are sensitive to the challenges of the coronavirus concerns - F3 will only focus on leadership learning and we'll ensure you receive our every-other-day coronavirus update as a separate publication.
To sign up for this newsletter
Please opt-in so that we remain in touch with the future and each other.
Contact Us
Mailing Address: AAIE PO Box 3496 Princeton, NJ 08543-3496
Physical Address: AAIE 15 Roszel Road Princeton NJ 08540

Phone: +1 609-716-7441
or +1 609-452-0990
Cell: +1 970-488-9416
www.aaie.org
© 2020 AAIE
If you received this email in error, you may unsubscribe from this list.