ASSOCIATION for the ADVANCEMENT of INTERNATIONAL EDUCATION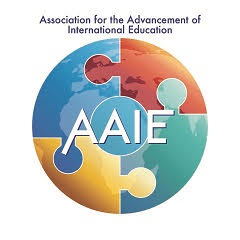 OUR MISSION
A global community that connects diverse people, ideas and resources, AAIE helps international educators lead with vision, wisdom, courage and integrity.
F3
Friday's Five Ideas for the Future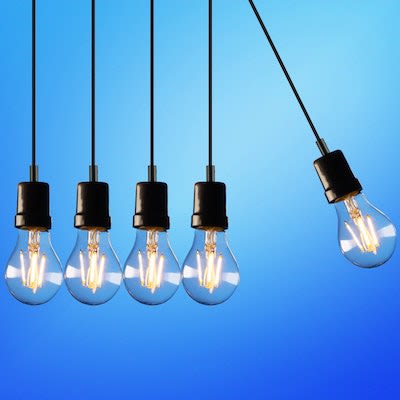 Leading in Uncertain Times
February 19, 2021
Welcome to this week's Friday Five (F3). This week we look at our tendency to overthink, and its direct connection to increased stress and burnout. We have all experienced letting our minds wander to the worst possible outcome and unknowingly led ourselves down a path of despair as our mind carried us away. It would be unusual if we did not, considering the world we are living in, and all the possible outcomes of our leadership decisions in this time of great uncertainty. So how do we do a U-turn and bring ourselves back to the here and now? While it is important to keep the big picture in mind, we need to focus on what's right in front of us. We must avoid unproductive mental loops and reduce the time and energy spent worrying about the future in imagining all of the ways it could go wrong. Most of all, today we need to learn how to use stress in productive ways and avoid the unproductive and potentially harmful outcomes that stress often brings.
We will continue to send the weekly F3 Newsletter and will also extend the conversation in LinkedIn. Please join us and share articles and ideas with us as we learn from each other globally.
Your Board of Trustees and Mark
WORTH A THOUGHT
"You don't have to see the whole staircase, just take the first step." – Martin Luther King, Jr.
Now on to Friday's Five...
Stop Softening Tough Feedback
All too often, managers try to soften the blow of criticism with compliments - however it is ineffective and risks confusing the recipient. In this Harvard Business Review article, Dane Jensen and Peggy Baumgartner describe how the best managers instead focus squarely on the behavior in question and give feedback differently. They focus on what needs to change, pinpoint for the employee the behavior in question, dispassionately describe its impact, and work out precisely what the employee should do differently in the future.
Working Smart: Myth Versus Reality (What They Didn't Tell You and You Should Know)
We live in a hyper-competitive society. Sometimes, we get so consumed with our work, that we even lose sight of where we are supposed to go. Yet, most people still want to achieve success while dreading the very thought of failure. However, in order to succeed, many people take the path of overwork, which hardly ever produces the desired outcome. In this Forbes article, Luis E. Romero states that the solution lies in working smart and offers tools to do so with a fine-tuned process.
3:45 PM
In this short animation on Vimeo, CalArts film student Alisha Liu takes a look at how quickly our minds can carry us away to worry. A girl sinks into contemplation during a picnic at the park in a way we can all relate to as we try to take in all that is happening in the world. A beautiful message that reminds us to enjoy and be in the moment. (Thanks to Bob Hetzel for the video)
How to Stop Overthinking Everything
Deliberation is an admirable and essential leadership quality that undoubtedly produces better outcomes. But there comes a point in decision making where helpful contemplation turns into overthinking. In this Harvard Business Review article, Melody Wilding explains how to stop the cycle of thinking too much and drive towards better, faster decisions. These include putting aside perfectionism, right-sizing the problem, leveraging the underestimated power of intuition, limiting the drain of decision fatigue, and constructing creative constraints.
How to Turn Everyday Stress into 'Optimal Stress'
Many of us are experiencing levels of stress that are overwhelming the coping strategies that may have worked in the past, while not fully recognizing it. At the core of this challenge for many people is a misguided view of stress itself, which contributes to our inability to recognize and manage it. As a result, they may manage it ineffectively. But, when managed correctly, stress can be an engine of personal growth and peak performance. In this McKinsey Accelerate article, Jan Ascher and Fleur Tonies help us better understand stress and reframe how to manage it for yourself and the colleagues you lead and work with.
WORTH A READ
"Books don't offer real escape, but they can stop a mind scratching itself raw." – David Mitchell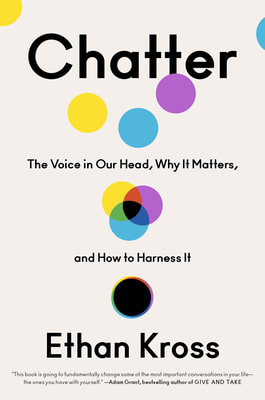 Chatter: The Voice in Our Head, Why It Matters, and How to Harness It
by Ethan Kross
An award-winning psychologist reveals the hidden power of our inner voice and shows how we can harness it to live a healthier, more satisfying, and more productive life. In Chatter, acclaimed psychologist Ethan Kross explores the silent conversations we have with ourselves. Interweaving groundbreaking behavioral and brain research from his own lab with real-world case studies, Kross explains how these conversations shape our lives, work, and relationships. He warns that giving in to negative and disorienting self-talk--what he calls "chatter"--can tank our health, sink our moods, strain our social connections, and cause us to fold under pressure.
Just as we are sensitive to the challenges of the coronavirus concerns - F3 will only focus on leadership learning and we'll ensure you receive our every-other-day coronavirus update as a separate publication.
To sign up for this newsletter
Please opt-in so that we remain in touch with the future and each other.
Contact Us
Mailing Address: AAIE PO Box 3496 Princeton, NJ 08543-3496
Physical Address: AAIE 15 Roszel Road Princeton NJ 08540

Phone: +1 609-716-7441
or +1 609-452-0990
Cell: +1 970-488-9416
www.aaie.org
© 2020 AAIE
If you received this email in error, you may unsubscribe from this list.