ASSOCIATION for the ADVANCEMENT of INTERNATIONAL EDUCATION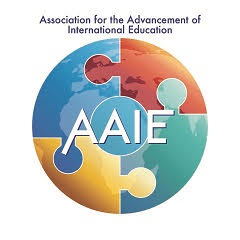 OUR MISSION
A global community that connects diverse people, ideas and resources, AAIE helps international educators lead with vision, wisdom, courage and integrity.
F3
Friday's Five Ideas for the Future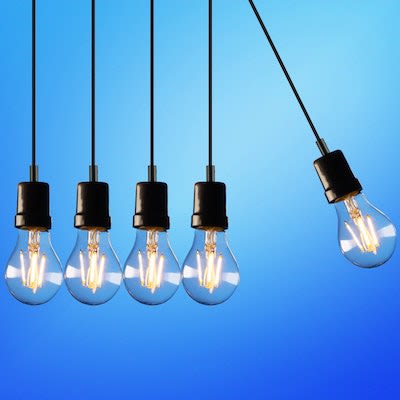 Leading in Uncertain Times
August 27, 2021
Welcome to this week's Friday Five (F3). This week, we are looking at power - or more specifically the power that we all have but may not always recognize. All stakeholders in our organization hold the power to ignite change, often starting with small steps and sometimes from the bottom up. As leaders we need to encourage this power to bring positive change and to transform our school culture. Ultimately you become a better leader by leading differently and more inclusively. At the same time we need to look inwardly to understand the power we all have to say "enough" when we are overwhelmed, and to relax and then regain control of our lives. Lastly, we need to reflect on the power education has to change lives, and to ultimately change the world. As leaders there is no more important role than ensuring a world where education is available to all - no matter what obstacles may seem in the way.
We will continue to send the weekly F3 Newsletter and will also extend the conversation in LinkedIn. Please join us and share articles and ideas with us as we learn from each other globally.
Your Board of Trustees and Mark
WORTH A CONVERSATION
"Cultivate a network of trusted mentors and colleagues. Other people can give us the best insight into ourselves—and our own limitations. We must have the courage to ask for help and to request feedback to expand our vision of what's possible."
- Maria Castañón Moats (Assurance Partner, PwC)
A CONTINUING CONVERSATION
Grappling with Leadership Dilemmas
A CONVERSATION with Dr. Michael G. Thompson and Dr. Rob Evans
Wednesday, September 1, 8:00AM EDT
OUR WEEKLY GLOBAL LEADERSHIP CONVERSATION
Thursdays at 8:00AM EDT with Will Richardson
Our international school leadership CONVERSATIONS are the place where we take on the dilemmas of leading our school community through a global pandemic
Next session September 2, 2021 at 8:00AM EDT
LATIN AMERICA HEAD OF SCHOOL CONVERSATION
Thursdays at 10:00AM EDT with Sonia Keller, Michael Adams and Dereck Rhoads
The unique leadership context of Latin America provides the context for crisis leadership and school sustainability CONVERSATIONS
Next session September 2, 2021 at 10:00AM EDT
LAST CALL FOR THIS SEMESTER'S LEADERSHIP MASTERMINDS COHORT
AAIE Leadership Masterminds 4.0
Don't miss this acclaimed experience for fostering learning in an intimate atmosphere of trust, honesty and shared leadership. The commitment is only ONE HOUR per MONTH from September 7, 2021 through April 5, 2021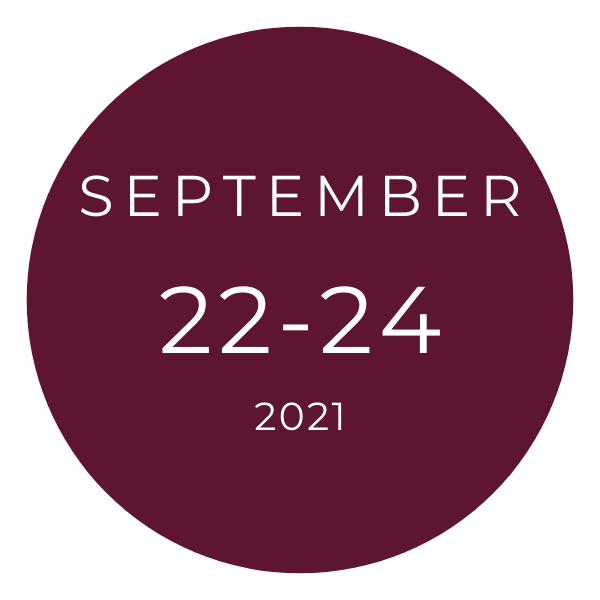 THE FUTURE OF EDUCATION VIRTUAL CONFERENCE
The Western Academy of Beijing in collaboration with AAIE will present a three-day global seminar on The Future of Education: Now and Next – Equity, Voice and New Realities to Amplify Impact
Conference September 22-24, 2021
WORTH A THOUGHT
"Education is the most powerful weapon which you can use to change the world"
– Nelson Mandela
Now on to Friday's Five...
Work Is a False Idol
In China this April, a 31-year-old former factory worker named Luo Huazhong drew the curtains and crawled into bed. Then he posted a picture of himself there to the Chinese website Baidu along with a message: "Lying Flat Is Justice." On Chinese social media, Mr. Luo's manifesto, and his assertion that he has a "right to choose a slow lifestyle" of reading, exercising and doing odd jobs to get by, quickly went viral. Sympathizers shared versions of a belief that is gaining global resonance: Work has become intolerable. Rest is resistance. In this New York Times article, author Cassady Rosenblum looks at the power of rest.
Malala: We Need a Reset, Not a Recovery
In this Evoke article, Nobel Laureate and Co-founder of Malala Fund, Malala Yousafzai explains why she doesn't want to return to "normal." She believes this crisis has offered our world a chance to change for the better. With the goal to seeing every girl in school in her lifetime, Malala asks us to imagine that COVID-19 is a turning point, a time when we invest in education like never before in human history, a time when we finally make good on so many years of promises. Imagine that thousands of education activists around the world do not spend the rest of our lives fighting to get all girls in school. Imagine that millions of girls complete their education and help their economies grow, improve public health, slow the effects of climate change and strengthen democracy. And imagine that this goal isn't a lifetime away.
Cultural Transformation Is Everybody's Business
Often people say that we can't do anything if the leaders won't let us do it, or somebody else is stopping us, or that the team will let us down. But as Bryce Hoffman explains in this Forbes article, people have way more power than they realize. No matter how disenfranchised or powerless people feel – no matter how low on the totem pole – people still have the ability to directly influence at least 15 percent of the part of the organization they work in. It is all about focusing on making small, positive changes which create a ripple effect.
What Good Leaders Do When Replacing Bad Leaders
Any leader who is assuming a role previously held by someone else has to face their predecessor's legacy, but those who are replacing poor or controversial leaders have a special challenge. Often those in the organization can be both skeptical and exhausted and managing all of these tensions can be challenging for even the most seasoned leaders. In this Harvard Business Review article, author Andrew Blum shares the three strategies that will help your company move on. You don't automatically become a good leader merely by taking over for a bad one. Ultimately you become a good leader by leading differently and more inclusively.
Between Venus and Mars: 7 Traits of True Leaders
In this Inc. article, author Leigh Buchanan has a conversation with John Gerzema about leadership styles and how control is a mirage. Gerzema's new book, The Athena Doctrine argues that traits classically considered feminine are essential to effective leadership today. He explains that our understanding of what good leaders do is being shaped by a number of new studies and that the most effective leaders right now--men and women--are those who embrace traits once considered feminine: empathy, vulnerability, humility, inclusiveness, generosity balance, and patience.
WORTH A READ
"Books are the quietest and most constant of friends; they are the most accessible and wisest of counselors, and the most patient of teachers." - Charles W. Eliot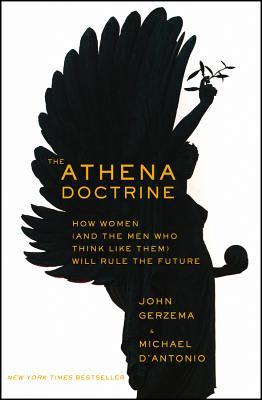 The Athena Doctrine: How Women (and the Men Who Think Like Them) Will Rule the Future
by John Gerzema and Michael D'Antonio
Brought to life through real world portraits of women and men who lead Fortune 1000 businesses, new ventures, government and nonprofit agencies, and community groups--and backed by rigorous data--social theorist John Gerzema and author Michael D'Antonio show how traditionally feminine traits are ascending and bringing success to people and organizations around the world. By nurturing, listening, collaborating and sharing, women and men are solving problems, finding profits, and redefining success in every realm.
Just as we are sensitive to the challenges of the coronavirus concerns - F3 will only focus on leadership learning and we'll ensure you receive our every-other-day coronavirus update as a separate publication.
To sign up for this newsletter
Please opt-in so that we remain in touch with the future and each other.
Contact Us
Mailing Address: AAIE PO Box 3496 Princeton, NJ 08543-3496
Physical Address: AAIE 15 Roszel Road Princeton NJ 08540

Phone: +1 609-716-7441
or +1 609-452-0990
Cell: +1 970-488-9416
www.aaie.org
© 2021 AAIE
If you received this email in error, you may unsubscribe from this list.