#250
As your AAIE Board of Trustees, let us recognize the 250th BRIEFING since January 27, 2020. The strategic intent of AAIE is to ensure responsiveness for international school leaders, including ease of access to information, during the single most challenging leadership time any of us will likely experience. A tip of the hat to each of you in leading your school community with integrity and with unmistakable will to keep everyone safe and to keep learning going, no matter the circumstance.
Applause, Applause and on behalf of your AAIE Board, Dr. Oli Tooher-Hancock, President
Membership and Quick Links for Busy People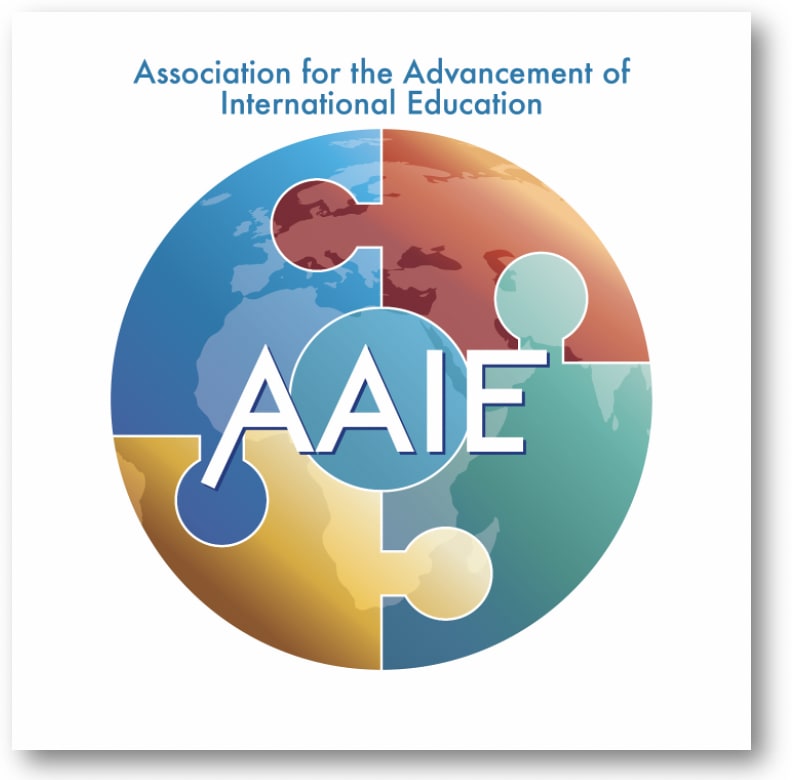 –THURSDAY–
AAIE's COVID-19 BRIEFING #250
Data and Ideas to Support Your Crisis Leadership
September 23, 2021
– Our regular Thursday CONVERSATIONS return! –
Our Global Community CONVERSATION
We return to an "open mic" format with active problem-solving around leadership dilemmas and conundrums. As we continue to learn, it is our social interaction that helps counter stress and our grappling with the everyday unexpected.
Joining this week's Global CONVERSATION is Debra Wilson of the Southern Association of Independent Schools. Debra will share the front and center dilemmas in the lives of independent school leaders. Will Richardson hosts this CONVERSATION.
THURSDAY
September 30
8:00AM EDT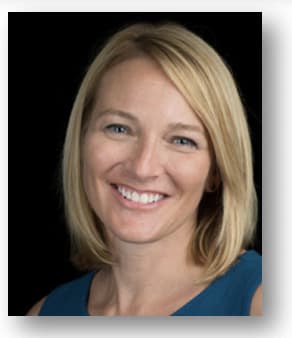 Our Latin America CONVERSATION
Latin America school heads and senior leaders also take on the issues of the day, locked in mutual support and shared problem-solving.
Beginning this coming week, the LATAM CONVERSATION will be hosted by Homa Tavangar and Will Richardson.
THURSDAY
September 30
10:00AM EDT
230,501,233 Worldwide Cases (Johns Hopkins)
4,726,595 Worldwide Deaths (Johns Hopkins)
The difference between "elimination"and "eradication" of Covid

Updated research about Remdesivir- the antiviral

WHO says Delta is now in 186 countries- fully dominant

"Post-Vax" Covid as a new disease

The unvaccinated in Alaska

Rising numbers in vaccinated Israel
Remdesivir Reduces Covid Hospitalizations When Given Early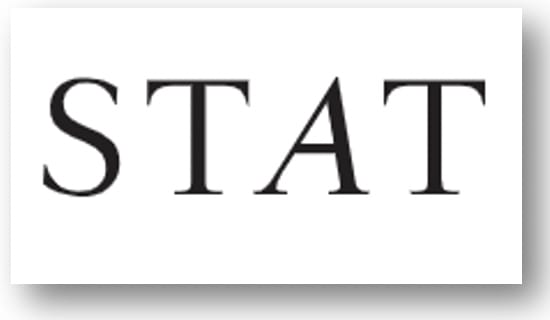 Gilead's Covid-19 drug remdesivir appeared to reduce hospitalizations by 87% in high-risk patients diagnosed early in the disease in a new study, the company said Wednesday.
The new results, which were issued in a press release, could help shore up the perception that the medicine is effective. They also could boost hopes for the use of oral antiviral drugs being developed by drug companies including Pfizer and Merck to treat people in the early stages of Covid-19.
The administration of remdesivir remains challenging. It must be given intravenously, and in the study it was given in three infusions over three days — a logistical hurdle for patients who are not hospitalized.
The study was meant to test whether giving remdesivir earlier could have a bigger effect on Covid-19. But Gilead stopped it in April 2021 when it had only enrolled about half of the expected number of patients. The company said that this was because of the "changing epidemiology" of Covid-19 and "additional treatment options of the time," likely meaning data about monoclonal antibody cocktails from Regeneron and Eli Lilly that could be given to outpatients in a single infusion.
But Gilead continued to analyze the data from the 562 patients who were enrolled in the study and who were randomly assigned to receive either remdesivir or placebo. The company said there was an 87% reduction in hospitalization. This means that two patients were hospitalized or died in the remdesivir group, compared to 15 in the placebo group.
There was also an 81% reduction in medical visits due to Covid-19.
Delta is 'By Far' World's Most Dominant Coronavirus Variant, WHO Says
It's outcompeting mu and other coronavirus variants

Daily case counts are rising well into the six figures. The highly transmissible Delta variant is driving spread, even among fully vaccinated people. Children are back in classrooms that can function as germ incubators. As you walk around in public you see noses poking out of masks, masks under chins, faces that are mask free.
So what should we expect as we head into our second Covid autumn and winter?
Delta is "by far" the world's dominant coronavirus variant, a top World Health Organization scientist said Tuesday.
The global body downgraded its advisories on three other virus variants in a reflection of how delta is "outcompeting and replacing" everything else.
"Less than 1 percent of the sequences that are available right now are alpha, beta and gamma," Maria Van Kerkhove, the WHO's technical lead on covid-19, said in a video Q&A, referring to the three other variants the organization considers "of concern."
"Of those four variants of concern, delta is, by far, the most transmissible," Van Kerkhove added. "If delta is identified or starts to circulate in a country where there is beta … [delta] has quickly replaced the variant there."
The delta variant has appeared in 185 countries, as global coronavirus cases near 230 million and deaths surpass 4.7 million since the start of the pandemic.
The mu variant, which has been identified thousands of times in the United States and had raised concerns that it may be more resistant to vaccines than its sibling variants, is also being replaced in countries where delta is present, Van Kerkhove said. "Lambda and mu don't seem to be dominant."
By the end of July, delta had overpowered all its rivals in the United States. The "coronavirus pandemic in America has become a delta pandemic," The Washington Post reported in August, noting that it accounted for 93.4 percent of new infections
In the past four weeks, more than 98 percent of the coronavirus sequences submitted from the United States to the Global Initiative on Sharing All Influenza Data, a large database of novel coronavirus genome sequences in the world, were of the delta variant.
Separately on Tuesday, the WHO reclassified three other variants — eta, iota and kappa — to "monitoring" status, indicating that they "no longer pose a major added risk to global public health" as they are being outcompeted by delta.
"They are not taking hold," Van Kerkhove said.
Mike Ryan, the WHO's emergencies chief, warned in the same video event that previous dips had been followed by sharp spikes, although he said that countries with high immunization rates had less to worry about. "It shows us that vaccines work," he said.
We Won't Eradicate Covid
The pandemic will still end
(Elimination vs. Eradication?)

The discipline of infectious diseases has strict definitions for the level of containment for a communicable disease. "Control" means that a disease has been brought down to low levels of circulation with the help of public health interventions such as vaccines.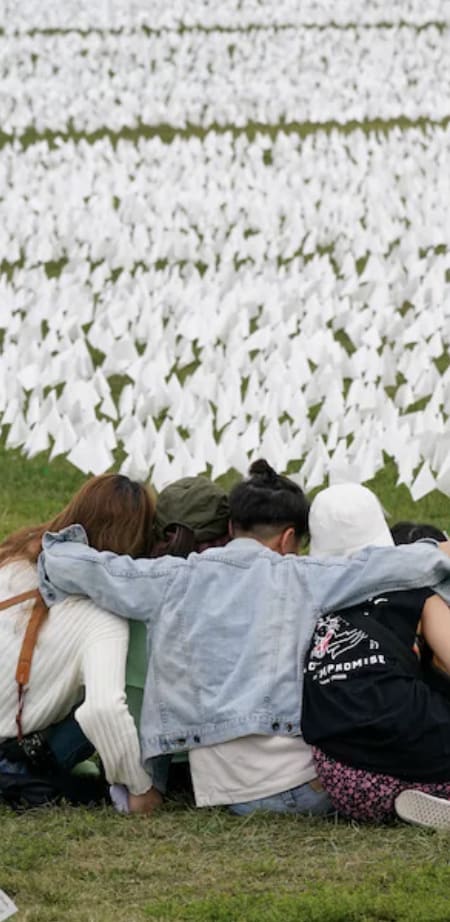 "Elimination" means the incidence of disease has been reduced in a certain geographical region to zero. "Eradication" means the incidence of the disease worldwide has been reduced to zero. And "extinction" means even remaining stocks of the pathogen kept in secure laboratories have been destroyed.
Smallpox was successfully eradicated worldwide in 1979, not only because of the vaccine but because of some unique characteristics of the virus. It lacked an animal reservoir. It had clear pathogenic features that made it easy to quickly recognize the disease in sufferers. It had a short period of infectiousness. And getting infected conferred natural immunity for life. Measles is an example of a disease that can never be eradicated; this highly transmissible respiratory virus came under control after a vaccine was developed in 1963.
The endgame for covid-19 won't look like smallpox or measles. It has features that make it unlikely to be eradicated, including its high level of transmissibility, the ease with which its symptoms can be mistaken for other common respiratory infections, and the ability of the virus to be transmitted during asymptomatic or pre-symptomatic periods. Multiple safe and effective vaccines are helping to turn the tide, bringing the virus under control as more people take it.
Eventually, the virus will become endemic, which means it will circulate at persistent, but low, rates through a region at manageable levels. Endemic viruses, such as influenza or the rhinovirus that causes the common cold, can spark outbreaks and have a seasonal pattern, but they do not usually rise to epidemic levels. Since the vaccines are remarkably effective in preventing severe covid-19, they will be our primary conduit to reaching the point of control.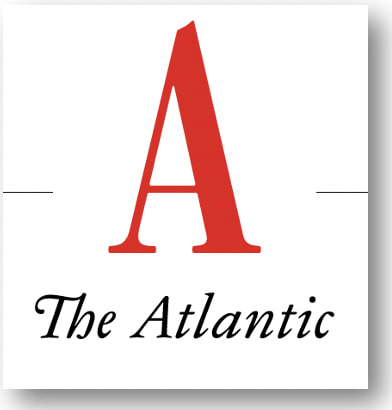 Eventually we might all have to deal with COVID-19—but a shorter, gentler version, thanks to vaccines.
The measles virus is ultra-infectious, much more so than SARS-CoV-2, and kills many of the un-inoculated children it afflicts. But for those who have gotten all their shots, it's a less formidable foe, which we've learned to live with long-term. That's the direction that many experts hope we're headed in with SARS-CoV-2 as it becomes endemi
We're not yet at the point where we can officially label post-vaccination COVID-19 cases as "modified"; maybe we never will be. Some immunized people are still getting dangerously sick. But the shots are softening COVID-19's sharp edges: On average, breakthrough infections seem to be briefer, milder, and less contagious. Among the fully immunized, catching the coronavirus doesn't mean the same thing it did last year. "It's a very different kind of infection than in people who are immunologically naive," says Lindsey Baden, an infectious-disease physician and COVID-19 vaccine researcher.
If this virus becomes as inescapable as the culprits behind the colds and flus that trouble us most years, we could all have to grapple with one of these infections, and learn that lesson on a personal level. That's the social tax of a forever virus: Nearly everyone may eventually know what it is to get COVID-19—but a tamer, more domesticated version of its pre-inoculation self.
–WORLD NEWS of COVID-19–
230,501,233 Cases Worldwide (Johns Hopkins CSSE)
More Wuhan Intrigue
Wuhan scientists were planning to release enhanced airborne coronaviruses into Chinese bat populations to inoculate them against diseases that could jump to humans, leaked grant proposals dating from 2018 show. New documents show that just 18 months before the first Covid-19 cases appeared, researchers had submitted plans to release skin-penetrating nanoparticles containing "novel chimeric spike proteins" of bat coronaviruses into cave bats in Yunnan, China. They also planned to create chimeric viruses, genetically enhanced to infect humans more easily, and requested $14 million from the Defense Advanced Research Projects Agency (DARPA) to fund the work. Papers, confirmed as genuine by a former member of the Trump administration, show they were hoping to introduce "human-specific cleavage sites" to bat coronaviruses which would make it easier for the virus to enter human cells. (telegraph.co.uk)
Another Variant from Japan, Detected in Kentucky
A new variant has been detected in a Kentucky nursing home, infecting 45 residents and health care personnel. Many of these infections arose in fully vaccinated individuals. The variant, which originated in Japan, has over 10,000 entries in the GISAID SARS-CoV-2 database. The variant contains five mutations previously noted in variants of concern or interest, two of which are in the Spike protein. (forbes.com, williamhaseltine.com)
Vaccinated and Unvaccinated Youth– as numbers climb in Israel
Israel, among the first countries to launch coronavirus vaccinations and the first to roll out booster shots on a large scale, is offering a disturbing glimpse of what could be in store for other rich nations if they begin to give boosters this fall. Israel launched its pioneering booster campaign in late July, prompted by a surge in cases reflecting the extreme contagiousness of the Delta variant, the loosening of restrictions, and an apparent waning of protection from vaccines given in early winter. But cases have risen even higher since, suggesting boosters are far from a panacea when children and others remain unvaccinated. (science.org)
Covid to Become the Common Cold?
Covid is unlikely to mutate into a much deadlier variant because there "aren't many places for the virus to go", the lead scientist behind the Oxford vaccine has said. Dame Sarah Gilbert said that viruses tended to become less virulent over time as they spread through a population which was becoming more immune. Although Dame Sarah said some genetic drift was to be expected, she said Covid-19 would eventually become like other seasonal coronaviruses which cause the common cold and respiratory infections. (telegraph.co.uk)
The Unvaccinated in Alaska
Alaska, which led most U.S. states in coronavirus vaccinations months ago, yesterday took the drastic step of imposing crisis-care standards for its entire hospital system, declaring that a crushing surge in COVID-19 patients has forced rationing of strained medical resources. Governor Mike Dunleavy and health officials announced the move as the tally of newly confirmed cases statewide reached another single-day record of 1,224 patients amid a wave of infections driven by the spread of the highly contagious Delta variant among the unvaccinated. (Reuters)
Worldwide Vaccinations By Continent
September 23, 2021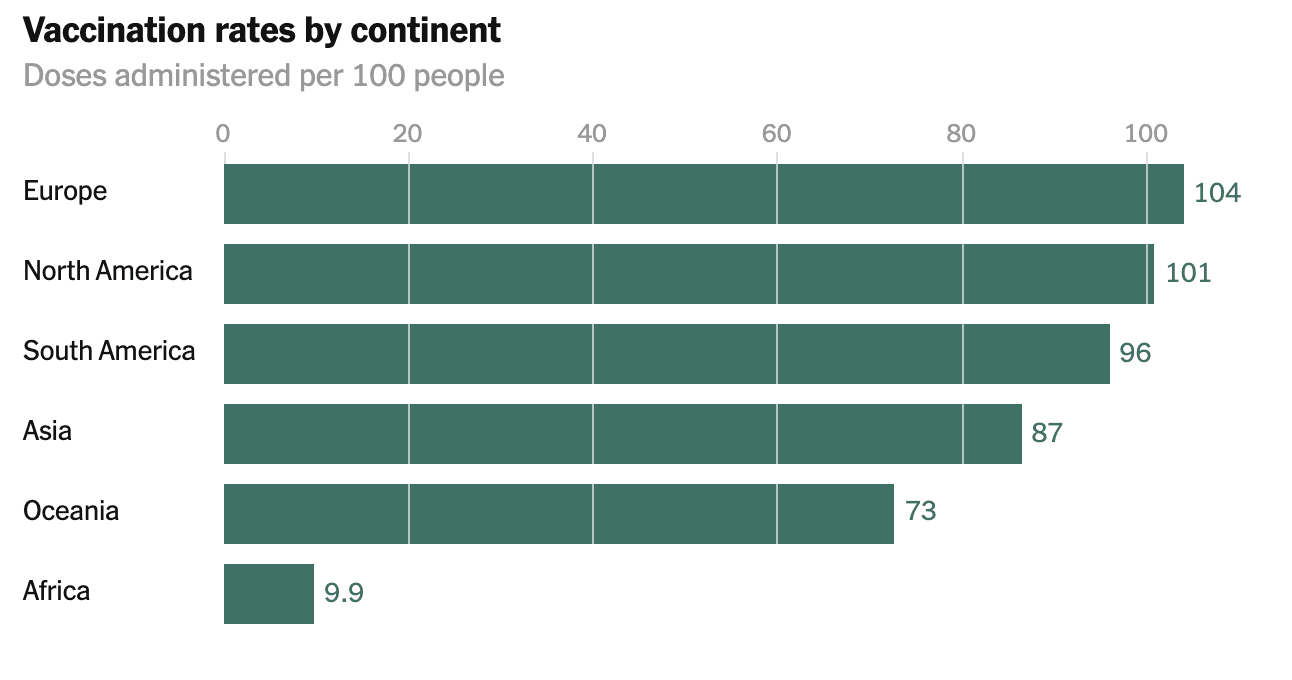 WORLDWIDE COVID-19: BY THE NUMBERS
–FROM JOHNS HOPKINS CSSE–
From Johns Hopkins

CSSE,

the

Infection Rate World Graphic
A Final Note: The AAIE COVID-19 Briefing is provided to support your leadership for the school community you serve. We encourage you to use these resources in any way, shape or form that help you, your communications and toward furthering close relationships across your community. – The AAIE Board