ASSOCIATION for the ADVANCEMENT of INTERNATIONAL EDUCATION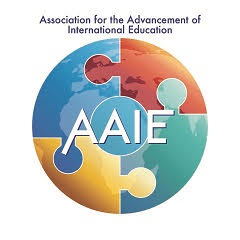 OUR MISSION
A global community that connects diverse people, ideas and resources, AAIE helps international educators lead with vision, wisdom, courage and integrity.
F3
Friday's Five Ideas for the Future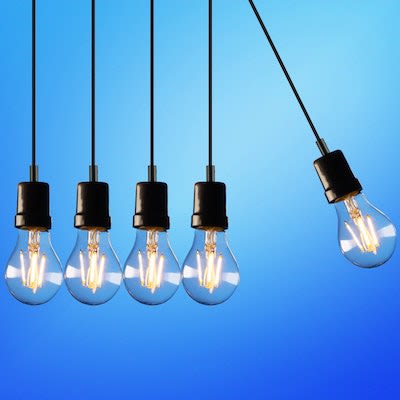 Leading in Uncertain Times
October 1, 2021
Welcome to this week's Friday Five (F3). Change is hard. This has always been the case, but perhaps never so much as over the past year and a half. With so many changes coming at us at a record pace it is no surprise that some of us put our long term goals on hold. But now, as we enter the final quarter of 2021, it is time to once again look to the future. In this edition of F3 we are taking a look at how to take action to move from short term crisis management to again looking at our larger important goals - both for ourselves and our organizations. We're all busy, and that is perhaps one thing that will remain constant. But maybe now is the moment to get out those running shoes, start writing that book, or even change our careers. If we truly want to embrace long-term thinking, then it is time to get unstuck and move forward embracing all that the future holds - all while never forgetting the lessons of this unprecedented time and the kindness of others that helped us get through it.
We will continue to send the weekly F3 Newsletter and will also extend the conversation in LinkedIn. Please join us and share articles and ideas with us as we learn from each other globally.
Your Board of Trustees and Mark
The Margaret Sanders Student Scholarship Application Window is Open
Each year the scholarships are awarded to the students who demonstrate character strengths such as persistence and motivation, resourcefulness, as well as acceptance of other cultures and points of view.
WORTH A CONVERSATION
If you want to be a good conversationalist, be a good listener. To be interesting, be interested.
- Dale Carnegie
OUR WEEKLY GLOBAL LEADERSHIP CONVERSATION
Thursdays at 8:00AM EDT with Will Richardson
Our international school leadership CONVERSATIONS are the place where we take on the dilemmas of leading our school community through a global pandemic. ALL SENIOR LEADERS ARE INVITED - We need all voices and more perspectives as we take on the too many dilemmas together.
Next session October 7, 2021 DAY, 2021 at 8:00AM EDT
LATIN AMERICA HEAD OF SCHOOL CONVERSATION
Thursdays at 10:00AM EDT with Sonia Keller, Michael Adams and Dereck Rhoads and Facilitated by Homa Tavangar or Will Richardson
The unique leadership context of Latin America provides the context for crisis leadership and school sustainability CONVERSATIONS.
Next session October 7, 2021 at 10:00AM EDT
WORTH A THOUGHT
"The size of your dreams must always exceed your current capacity to achieve them. If your dreams do not scare you, they are not big enough."
- Ellen Johnson Sirleaf
Now on to Friday's Five...
How to Be a Leader Who Stays True to Their Ethics
Honest conversations are a crucial tool in helping leaders and their organizations successfully act on their ethical ambitions. As author Michael Beer explains In this Harvard Business Review article, if you aspire to lead ethically and with high purpose, first turn inwards. Take the time to have an honest conversation with yourself to help figure out what matters to you, and where your ethics lie. Next, align your senior team. Third, be prepared to be derailed. And finally, don't wait for the whistle to blow.
The Surprising Power of Daily Rituals
Rituals come in many different forms and are practised in cultures the world over, but why have they become such an important part of our lives? Rituals occur surprisingly often within our everyday lives. But, as author Karan Johnson explains in the BBC article, rituals go further than helping us to live out our values, they may also make us less anxious. Ritualistic practices can help to bring a degree of predictability to an uncertain future and they convince our brains of constancy and predictability.
Start Tackling That Big Goal You've Been Putting Off
We're all busy, and when a goal seems onerous, or the path toward it is unclear, it's often easier to do nothing and push it off to another day. In this Harvard Business Review article, Dorie Clark offers three strategies to help accomplish our goals, even when the process may be frustrating or challenging ... 1) Hire a coach. 2) Create a deadline. 3) Keep your learning going.
What We Do and Don't Know About Kindness
Kindness might once have been considered something of a soft topic, but it has begun to be taken seriously within academic research. In recent years, psychologists have gained a deeper understanding of human kindness and its benefits, but as Claudia Hammond writes in this BBC article, there's still so much to explore. For example, acting kindly can improve your wellbeing and create that warm glow we experience when we do something nice for someone. In addition, kind acts can have a ripple effect creating additional acts of kindness and feelings of wellbeing.
Why Mandates Make Us Feel Threatened
As organizations figure out how to implement vaccination mandates, brain science can help leaders develop strategies for managing employee reactions. In this Harvard Business Review article, David Rock and Christy Pruitt-Haynes look at different approaches to help people feel less threatened. Managers can try to offer another form of autonomy - for example, with the vaccine, this may mean allowing employees to choose when, where, or how they receive the shot. Managers can also take steps to make employees feel greater levels of certainty. While it's difficult to provide absolute certainty when dealing with a mutating virus, transparency and communication can help provide clarity.
WORTH A READ
"In the case of good books, the point is not to see how many of them you can get through, but rather how many can get through to you."
- Mortimer J. Adler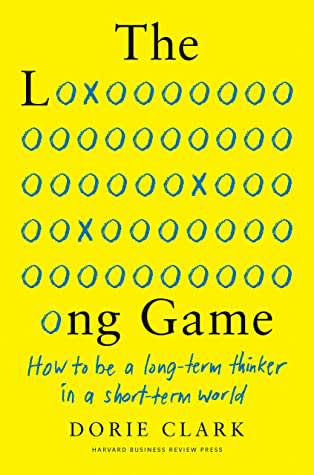 The Long Game: How to Be a Long-Term Thinker in a Short-Term World
by Dorie Clark
It's no secret that we're pushed to the limit. Today's professionals feel rushed, overwhelmed, and perennially behind. So we keep our heads down, focused on the next thing, and the next, without a moment to breathe. How can we break out of this endless cycle and create the kind of interesting, meaningful lives we all seek?
Just as we are sensitive to the challenges of the coronavirus concerns - F3 will only focus on leadership learning and we'll ensure you receive our every-other-day coronavirus update as a separate publication.
To sign up for this newsletter
Please opt-in so that we remain in touch with the future and each other.
Contact Us
Mailing Address: AAIE PO Box 3496 Princeton, NJ 08543-3496
Physical Address: AAIE 15 Roszel Road Princeton NJ 08540

Phone: +1 609-716-7441
or +1 609-452-0990
Cell: +1 970-488-9416
www.aaie.org
© 2021 AAIE
If you received this email in error, you may unsubscribe from this list.