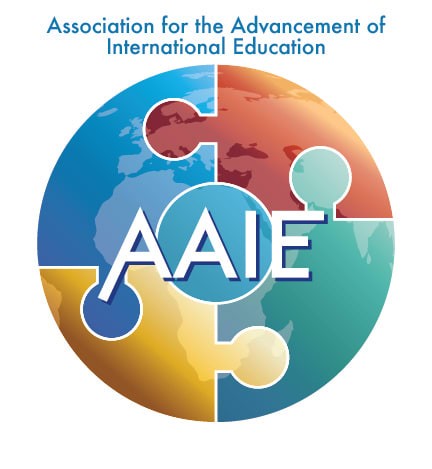 –Monday–
AAIE's COVID-19
BRIEFING #90
July 27, 2020
Highlights
16,339,678 Cases World-wide

–

(Johns Hopkins CSSE)

This Week's CONVERSATION-Thursday

The Singapore American School's Safety Plan as their Welcome Week begins

American Nicaraguan School Digital Learning Plan– a partner document to their "Reunification" plan

An interview with China's Bat Woman

Phase 3 Trial of Covid vaccine begins today
See the Singapore American School Safety Plan and ANS Digital Learning Plan
The Singapore American School
Safe Management Measures Manual and Reopening Plan
Editor's Note: The is Welcome Week at SAS. It is a plan made in close alliance and collaboration with the Singapore Government. There is within the safety plan a strong training component on the science of the virus and infection prevention– from social distancing, use of PPE material and expectations for not only faculty and staff, but also contractors to the school. A plan in the process of being implemented, vetted with and by experts.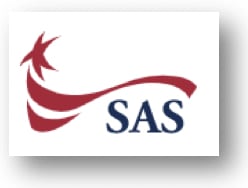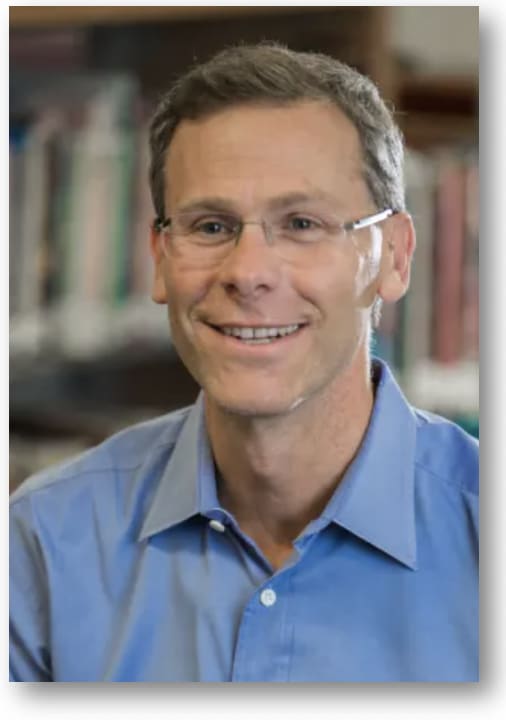 Tom Boasberg, Superintendent, SAS
From Tom Boasberg, Superintendent
to his SAS community
We (are making) major changes in our routines and habits, and we all need to work together to succeed in this goal. I want to start the conversation with our SAS core values of compassion and responsibility. Our health and safety work is based on these core values. There are important rules for us all to know well and to follow closely. But for us to ensure everyone's health and safety, it will take much more than trying to enforce a series of rules. It will take all of us working together, supporting each other, and affirmatively taking all the actions necessary to keep ourselves and our whole community safe. Earlier this summer, we had the opportunity to receive an on-site review from the Committee for Private Education (CPE) while our summer semester classes were in session.
We appreciate the feedback and suggestions the reviewers shared with us. The biggest takeaway from that visit mirrored the continued advice the Singapore Government shares widely, which is we must be continually diligent in our health and safety efforts. Constant diligence is the responsibility of each of us: parents, students, and faculty. Our diligence in these precautionary measures is one way we demonstrate our commitment to the health and safety of one another.
(We) have discussed the phased approach for the first days of school in order to carefully implement new safety protocols. We want to ensure that we prioritize efforts to create the best learning environment possible in each classroom. Once we have accomplished that, we will begin to phase in additional programs and operations, subject to receiving necessary government approvals in some cases. As a result, we will phase in cafeteria operations, after school activities, and other programs over time.
"For us to ensure everyone's health and safety, it will take much more than trying to enforce a series of rules. It will take all of us working together, supporting each other,"
–Tom Boasberg
Table of Contents for the SAS Safety Plan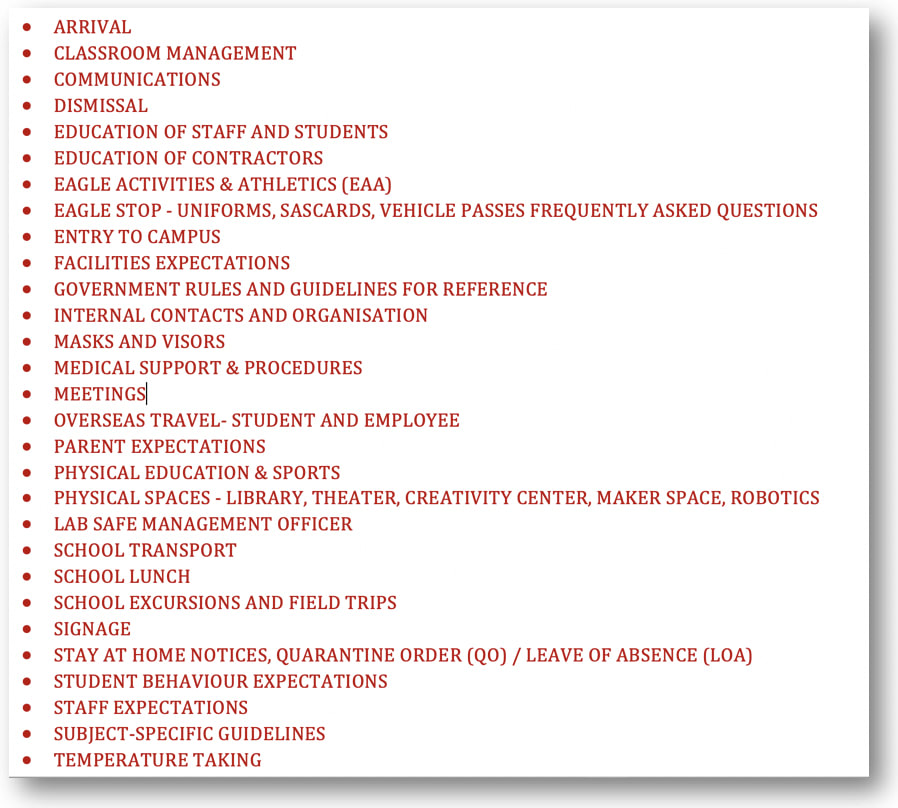 The SAS Safety Manual– specific, high expectations and everyone responsible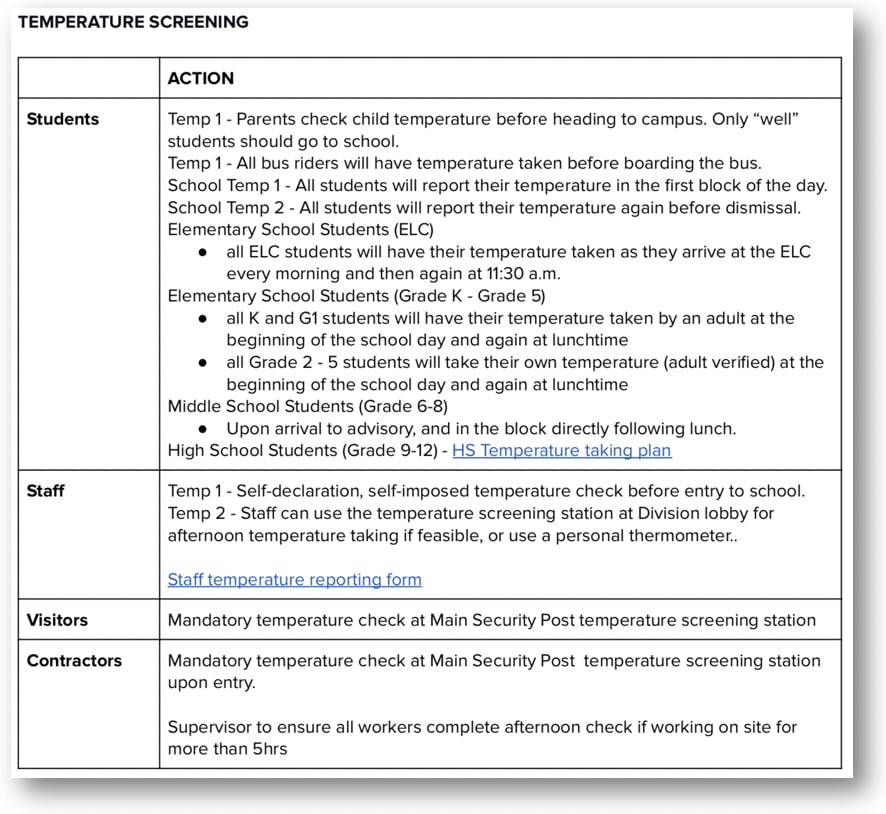 Twice daily temperature screening for everyone associated with the life of SAS
The American Nicaraguan School
–Distance Learning Plan–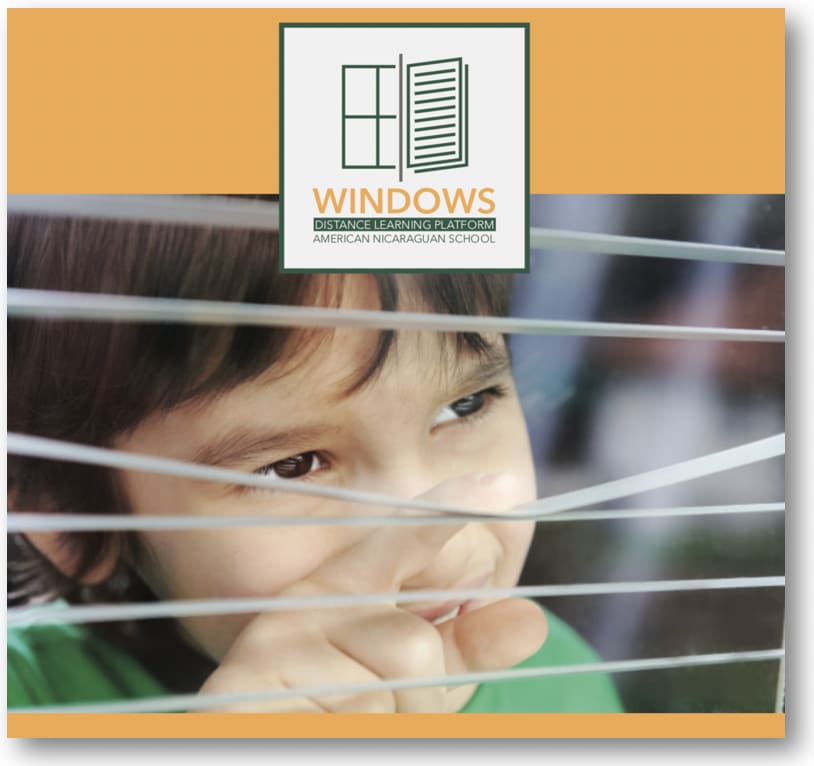 "To develop students capable of realizing their leadership potential, the reader will notice an emphasis on core subjects in synchronous sessions to ensure capability in college readiness benchmarks."
Editor's Note: Elegantly written, the leadership, faculty and staff step-up to redefining their school in the time of Covid-19. Take note of the specific schedules by grade level. And the TOP TEN guidelines for parents! Principles for authentic distance learning are upfront. The weekly plan features Wellness Wednesdays and Unplugged Fridays. The plan carries clear messages about developmentally appropriate use of technology and is founded on principles of digital citizenship. Not to be confused with the earlier publication of the ANS reunification plan (link included again), this is ANS's focused plan for when distance learning is an imperative for safety and teaching and learning.
In the Time of Covid-19:
What is a School?
Shedding Light on Distance and Hybrid Learning Models

The Right Model, Right Moment Plan for Learning Models is the first iteration of an answer to the question: What is a school? A school is a community of learners bound together by a shared Mission.
The ANS Faculty and Staff are ready to deliver on our ANS Mission regardless of the constraints imposed upon us. In March 2020, we did not have the gift of time to reflect and prepare; rather, we enacted a version of Distance Learning that allowed for the continuity of instruction and community interaction to best serve our students in that moment. This August, we are excited to welcome back ANS Tigers by opening windows to updated methodology and programming more fully aligned to our Mission.
As delineated in the Right Model, Right Moment section of the Tiger Reunification Plan, we may implement a range of three different learning models this school year. All three will prioritize our Mission-driven education anchored by ANS core values. The following sections seek to clarify the methodology and programming for the Distance and Hybrid Learning Models.
The reader will notice that the methodology and programming are anchored in a shared philosophy of learning aligned to our Mission. To develop students capable of realizing their leadership potential, the reader will notice an emphasis on core subjects in synchronous sessions to ensure capability in college readiness benchmarks. The reader will notice an expectation of students leading their own learning: making choices from menus of learning, enrichment activities and text types.
To develop critical thinkers and ethical individuals, the reader will notice a curricular emphasis on divergent viewpoints, multimodal content and collaboration amongst individuals. The reader may notice how this curricular focus is contrasted with the restrained use of textbooks, worksheets and other basal types of learning that better fit the Industrial Revolution mold of schooling.
Finally, technology is not the focus of our Mission-driven school; rather, it is a set of tools that opens windows into learning. To make meaningful contributions to society, one must use tools fluently yet purposefully with positive impact. The interactions your child will have necessarily will often take them to experiences off the screen, whether at school or at a distance.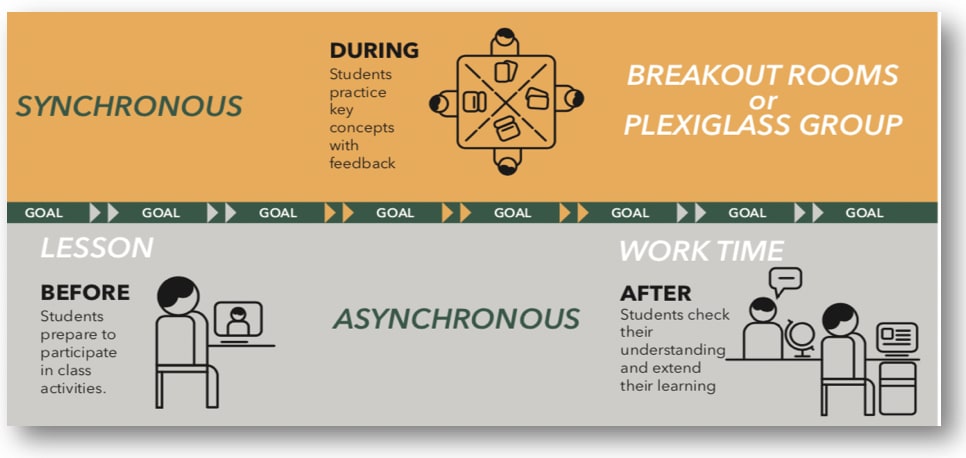 Guidelines for scheduled synchronous AND asynchronous learning time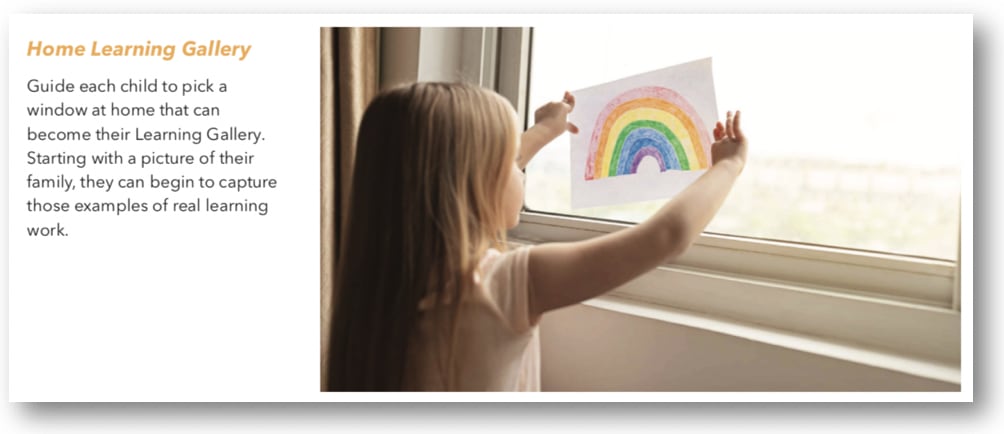 A lovely touch on reinforcing student learning success– but at home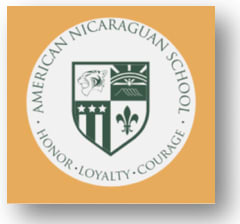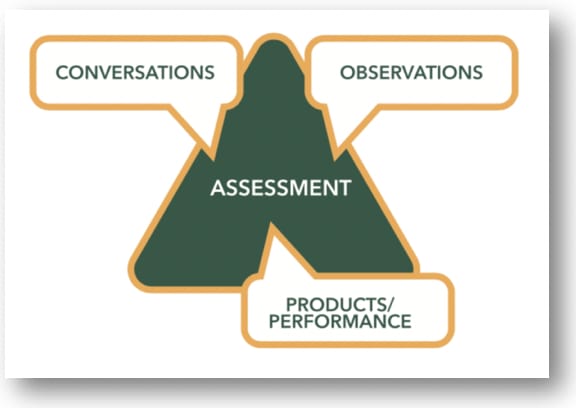 With parents as the audience, the plan carries specifics about assessment and grading.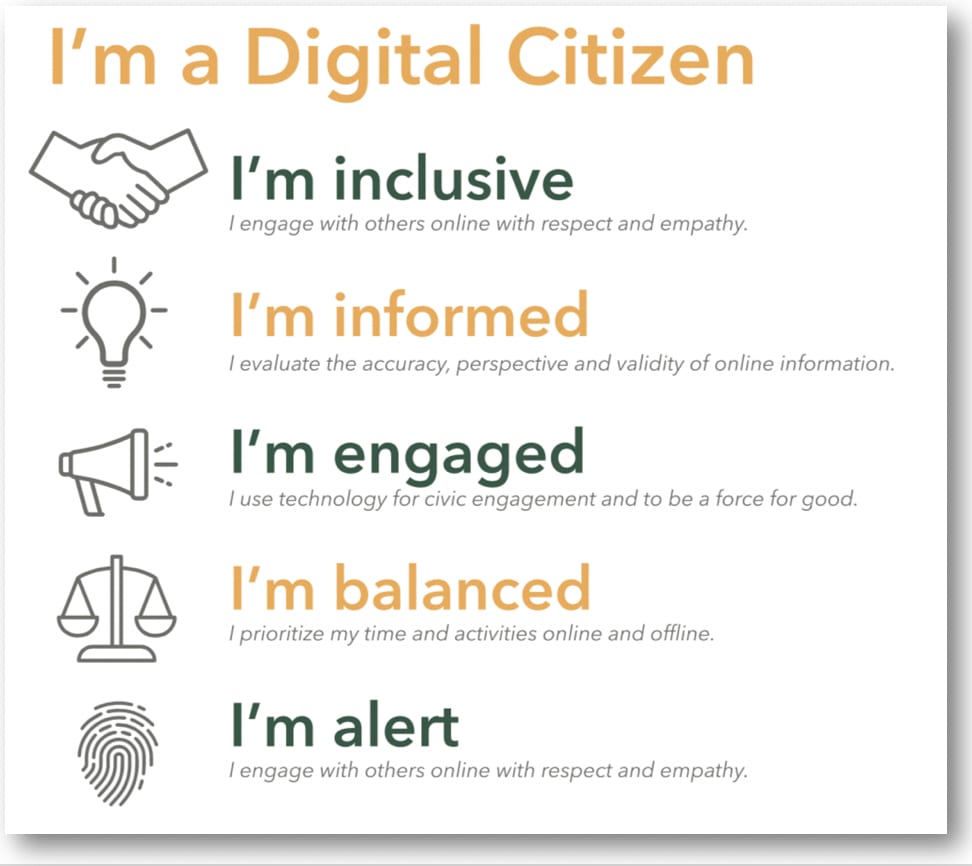 At the heart of it all is the ANS Digital Citizenship focus
An Interview with China's "Bat Woman": Shi Zhengli
(From Science Magazine)
The coronavirus pandemic has thrust virologist Shi Zhengli into a fierce spotlight. Shi, who's been nicknamed "Bat Woman," heads a group that studies bat coronaviruses at the Wuhan Institute of Virology (WIV), in the city in China where the pandemic began, and many have speculated that the virus that causes COVID-19 accidentally escaped from her lab—a theory promoted by U.S. President Trump. Some have even suggested it could have been engineered there.
"We first received the clinical samples of SARS-CoV-2 on December 30 2019, which were called back then samples of "pneumonia with unknown etiology". Subsequently, we rapidly conducted research in parallel with other domestic institutions, and quickly identified the pathogen. The complete genome sequence of SARS-CoV-2 was submitted and published via WHO on January 12. Before that, we had never been in contact with or studied this virus, nor did we know of its existence. Scientists from around the world have overwhelmingly concluded that SARS-CoV-2 originated naturally rather than from any institution."
–Dr. Shi Zhengli
China has forcefully rejected such claims, but Shi (pronounced SHUH) herself has said very little publicly. Now, Shi has broken her silence about the details of her work. On 15 July, she emailed Science answers to a series of written questions about the virus' origin and the research at her institute. In them, Shi hit back at speculation that the virus leaked from WIV. She and her colleagues discovered the virus in late 2019, she says, in samples from patients who had a pneumonia of unknown origin. "Before that, we had never been in contact with or studied this virus, nor did we know of its existence," Shi wrote. The transcript of the interview is worth reading in full.
(Scientific American)
Moderna's Phase 3 Trial with the
National Institutes of Health Begins Today
Biotech company Moderna has been making some pretty promising strides in developing and testing its covid-19 vaccine. The company just announced it was working with the National Institutes of Health to launch what will be one of the largest vaccine Covid-19 trials, a phase 3 study enrolling tens of thousands of American volunteers to assess whether the vaccine could truly protect people from infection. Here's what you need to know.
How does the vaccine work? Moderna's vaccine works by introducing a viral messenger RNA (mRNA) into the body for human cells to pick up. The human cells use the mRNA to create a fragment of SARS-CoV-2 viral particle should not cause an infection, but is enough for the immune system to recognize as a foreign antigen. The immune system learns to recognize the fragment and respond to it such that if the real SARS-CoV-2 virus enters the body, the immune system is able to quickly respond to it before a full-blown infection can occur.

How promising is this vaccine? There has never before been a successful vaccine created out of mRNA. If this vaccine works, it will be the first of its kind. That's not exactly super encouraging news, but on the plus side, the vaccine has shown promising results in earlier trials, with the vaccine leading to strong immune responses with tolerable side effects. But while phase 1 and phase 2 trials are designed to check whether the vaccine is safe, phase 3 trials are the ones that actually look into how effective a vaccine is in preventing infection.
(from Coronavirus Tech Report, MIT)
–THE NEWS of COVID-19–
16,339,678 Cases Worldwide (Johns Hopkins CSSE)
As of 11:45 a.m. EDT on Monday, July 27 there are 16,339,678 confirmed cases of coronavirus globally, with 4,238,500 cases in the US. There have been 646,641 deaths, of which 146,968 were in the US. The US remains the main hotspot for the disease, followed by Brazil, Russia, and India. (MIT)
The "Three New Yorks" in the USA
A surge in coronavirus cases has made California and other hard-hit states resemble "three New Yorks," the epicenter of the nation's COVID-19 crisis in the spring, but there are signs the wave is abating, the White House's coronavirus response coordinator said Friday. "We're already starting to see some plateauing in these critically four states that have really suffered under the last four weeks, so Texas, California, Arizona and Florida, those major metros and throughout their counties," Dr. Deborah Birx said in an interview on NBC's "Today." "And I just want to make it clear to the American public: What we have right now are essentially three New Yorks with these three major states," she said, apparently referring to Texas, California and Florida, the most populous of the states she listed. (The Los Angeles Times)
Infections Increase in Spain
Public authorities in Spain announced new measures to slow the spread of the new coronavirus as the number of cases continued to rise after weeks of relatively low infection rates. Spain's national health ministry reported 2,255 new cases on Friday, which following Thursday's figure of 2,615 new cases, indicated a resurgence of the pandemic. Spain has been one of the European countries worst hit by Covid-19, the disease caused by the new coronavirus. On a single day in early April, 950 people in the country died of the disease. The national death toll now stands at 28,432. But in June, following a marked drop in the number of deaths and new cases, the government lifted a nationwide lockdown, allowing Spaniards to begin reviving their deeply ingrained culture of nightlife. (The Wall Street Journal)
Second Wave of Infections Around the World
Health officials around the world are trying to tackle second waves of the pandemic, with outbreaks from China to Spain underlining the difficulty of stamping out the virus. China reported the greatest number of domestic cases since mid-March amid flareups in the west and northeast. Hong Kong imposed new restrictions as a renewed outbreak showed no sign of abating. A British researcher said the effectiveness of any vaccine is likely to depend on annual doses. India's epidemic is growing at the fastest pace in the world, increasing 20% over the last week. Spain is scrambling to stay ahead of new outbreaks that prompted the U.K. to impose a quarantine on travelers returning from the country. Cases fell in many hard-hit U.S. states, including Florida, Arizona, California and Texas, though reported numbers are often incomplete on weekends. (Bloomberg News, Financial Times)
–The STATS–
TOTAL GLOBAL CASES:
Johns Hopkins
16,339,678
WHO–16,114,449
GLOBAL DEATHS (WHO):
Today–646,641
Three Days Ago–623,908
One Month Ago–
491.128
EVOLUTION OF-GLOBAL CASES (WHO):
Today–
16,114,449
Three Days Ago–
15,296,926
One Week Ago–
14,562,550
One Month Ago–
9,653,048
NEW CASES (WHO):
Today–254,274
Three Days Ago–284,196
One Week Ago–
213,637
One Month Ago–
179,316
Latin America Infections Exceed USA and Canada Combined
Coronavirus cases in Latin America for the first time have surpassed the combined infections in the United States and Canada, a Reuters tally showed on Sunday, amid a surge of infections in Brazil, Mexico, Peru, Colombia and Argentina. The quickly growing number of cases make Latin America the region most impacted by the pandemic globally, with 26.83% of worldwide cases. (via Reuters)
Brazil Remains Overwhelmed-Including Amazon Populations
As the pandemic assails Brazil, overwhelming it with more than two million infections and more than 84,000 deaths — second only to the United States — the virus is taking an exceptionally high toll on the Amazon region and the people who have depended on its abundance for generations. In Brazil, the six cities with the highest coronavirus exposure are all on the Amazon River, according to an expansive new study from Brazilian researchers that measured antibodies in the population. The epidemic has spread so quickly and thoroughly along the river that in remote fishing and farming communities like Tefé, people have been as likely to get the virus as in New York City, home to one of the world's worst outbreaks.
Indonesia Highest Infections in Asia– Infections Quadruple Across June and July
Total coronavirus infections in Indonesia surged past 100,000 amid an easing of physical-distancing rules to allow economic activity to resume, prompting President Joko Widodo to order health officials to focus on containing the disease in the nation's eight main provinces. There were 1,525 new confirmed cases over the past 24 hours, taking the total to 100,303, official data showed on Monday. The number of fatalities rose by 57 to 4,838 as more hotspots emerged, making it the highest tally among Southeast Asian nations. The number of infections has almost quadrupled since the end of May as more cities and provinces, including the capital Jakarta and Indonesia's second-largest city Surabaya, began easing curbs in early June. (Bloomberg)
South Africa is Buckling Under COVID-Threat
Yet With the Hope of "Unbantu"
From the coronavirus pandemic's first months, the World Health Organization warned that Africa's health systems would struggle to cope if the virus began to spread on the continent. That prediction is starting to be realized, as Nature has reported from Guinea, Liberia and Sierra Leone. But more than half of the continent's 780,000 reported cases are in South Africa. Initially, a hard five-week lockdown from 27 March helped to keep numbers low, but that became economically ruinous as three million South Africans lost their jobs. The official death toll stands at 6,000, but as with other countries, this is likely to be an undercount, according to the South African Medical Research Council. The government had been easing restrictions to restart the economy, but has again closed schools for four weeks. Health minister Zweli Mkhize has urged citizens to admonish family and friends who are not adhering to social distancing, mask-wearing or hand washing. Salim Abdool Karim a South Africa epidemiologist says, "The best protection we have from this virus is ubuntu — a South African word that means 'I am because you are'. I am safe because you are safe."
A USA Shuttered Again– A Redo?
Researchers project up to 175,000 deaths linked to the virus by August 15, according to an ensemble forecast published by the US Centers for Disease Control and Prevention. With overwhelmed hospitals and lengthy delays in testing, some local leaders -- including Houston Mayor Sylvester Turner and Los Angeles Mayor Eric Garcetti -- said a second stay-at-home order might be possible. That kind of drastic measure is supported by more than 150 prominent medical experts, scientists, teachers, nurses and other experts who signed a letter urging leaders to shut the country down and start over to contain the rampant spread of the virus.
"Right now, we are on a path to lose more than 200,000 American lives by November 1st. Yet, in many states people can drink in bars, get a haircut, eat inside a restaurant, get a tattoo, get a massage, and do myriad other normal, pleasant, but non-essential activities," read the letter, which was sent to the Trump administration, members of Congress and state governors.
–This Week's CONVERSATION– (summer schedule)
Be with us on July 30–8:00AM EDT
Our Global Leadership Community- Together
Twenty-Two Weeks Running
A Weekly CONVERSATION between School Heads and Senior Leaders #22.
Our discussions continue to be both important and a time we teach each other.
With thanks to Will Richardson who has facilitated our Thursday CONVERSATIONS since the very beginning.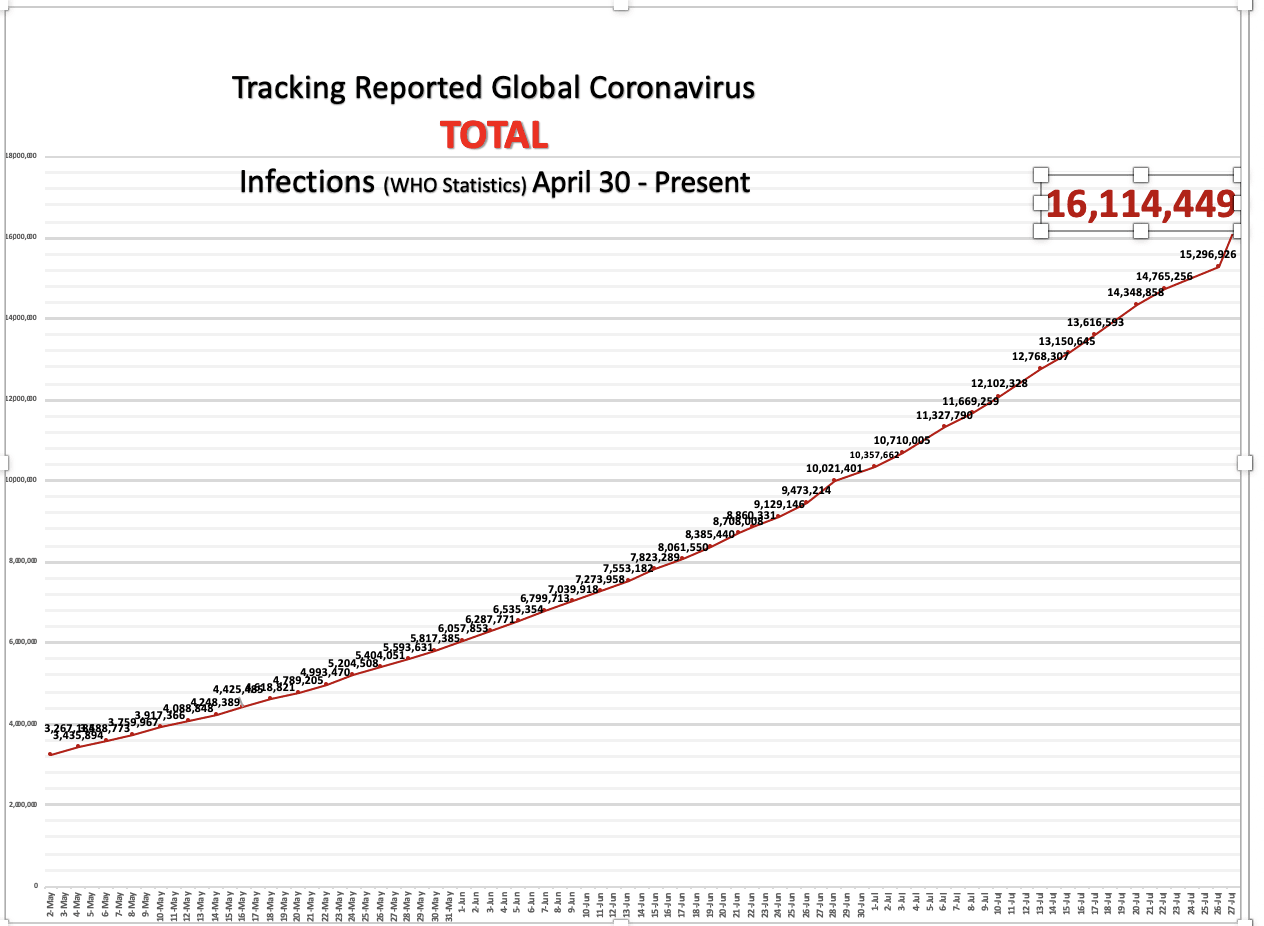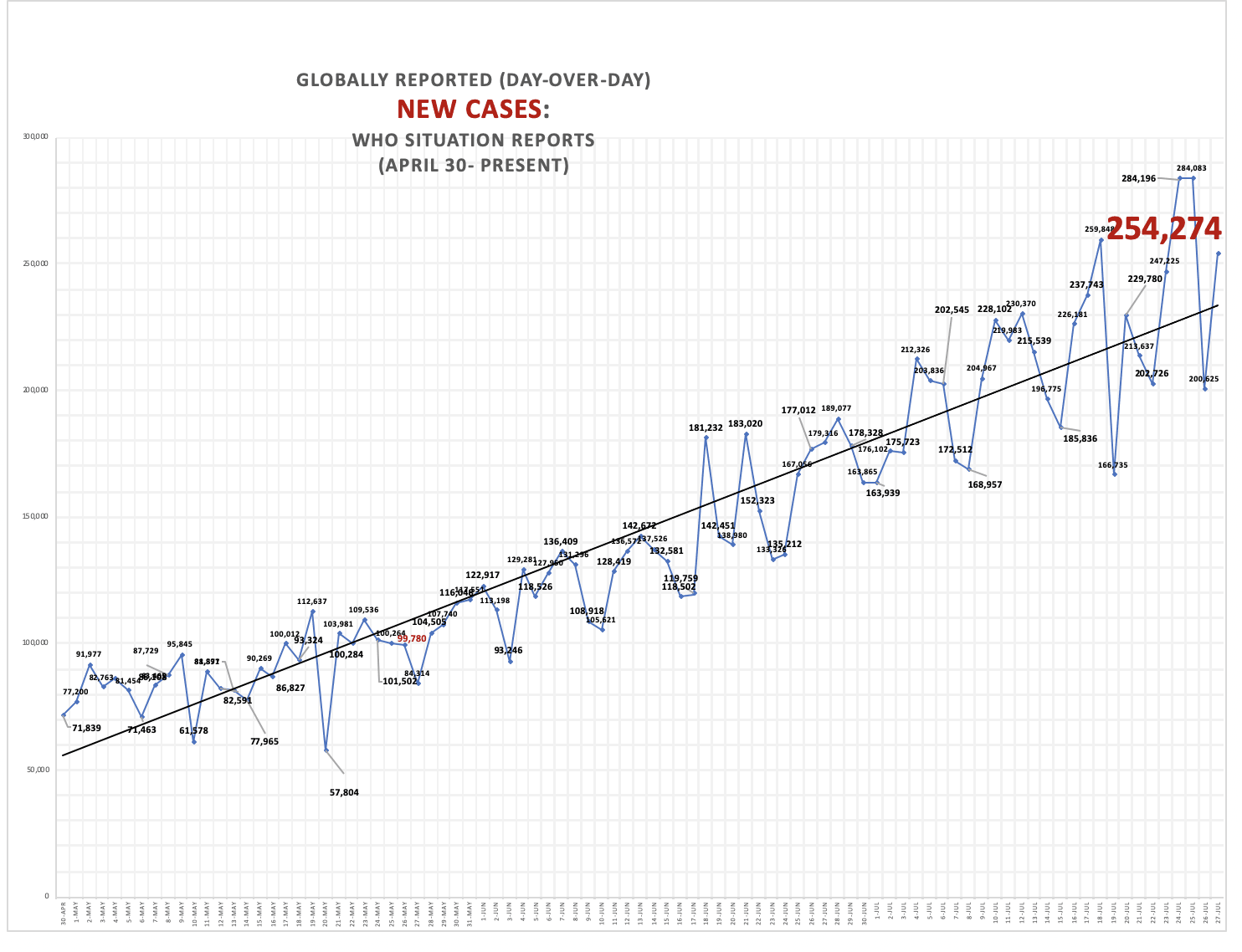 –FROM THE WHO and JOHNS HOPKINS CSSE–
From the WHO

, the Situation Report for July 27

,

2020
From the WHO

, The European Region Dashboard
From Cultures of Dignity

,

For the Social-Emotional Tiny Guides from Rosalind Wiseman and Charlie Kuhn– a gift to our AAIE community– resources with no fee but plenty of insight.



A Final Note: The AAIE COVID-19 Briefing is provided to support your leadership for the school community you serve. We encourage you to use these resources in any way, shape or form that helps you, your communications and toward furthering close relationships across your community. – The AAIE Board