ASSOCIATION for the ADVANCEMENT of INTERNATIONAL EDUCATION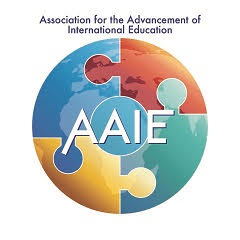 OUR MISSION
A global community that connects diverse people, ideas and resources, AAIE helps international educators lead with vision, wisdom, courage and integrity.
F3
Friday's Five Ideas for the Future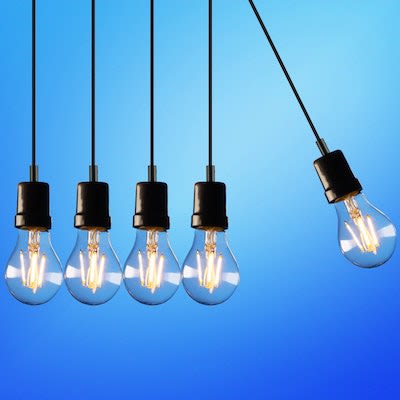 Leading in Uncertain Times
August 13, 2021
Welcome to this week's Friday Five (F3). With so many issues on our minds, and another challenging school year looming, school leaders are facing a new level of complexity as schools reopen. One of the best ways to navigate through these challenges is by creating meaningful connections in our schools and developing a set of practices to deal with the emotions swirling around us. To do this well, we all need to become better listeners, and to understand that emotions like fear, grief, anger, and guilt can manifest themselves in many different ways. It is by listening both with our ears, and our eyes, that we will understand what our employees, students, and parents are experiencing - and the toll that these same emotions are having on us as well.
We will continue to send the weekly F3 Newsletter and will also extend the conversation in LinkedIn. Please join us and share articles and ideas with us as we learn from each other globally.
Your Board of Trustees and Mark
WORTH A CONVERSATION
"Friends are those rare people who ask how we are, and then wait to hear the answer."
- Ed Cunningham
OUR WEEKLY GLOBAL LEADERSHIP CONVERSATION
Thursdays at 8:00AM EDT with Will Richardson
Our international school leadership CONVERSATIONS are the place where we take on the dilemmas of leading our school community through a global pandemic. ALL SENIOR LEADERS ARE INVITED - We need all voices and more perspectives as we take on the too many dilemmas together.
Next session August 19, 2021 at 8:00AM EDT
LATIN AMERICA HEAD OF SCHOOL CONVERSATION
Thursdays at 10:00AM EDT with Sonia Keller, Michael Adams and Dereck Rhoads
The unique leadership context of Latin America provides the context for crisis leadership and school sustainability CONVERSATIONS.
Next session August 19, 2021 at 10:00AM EDT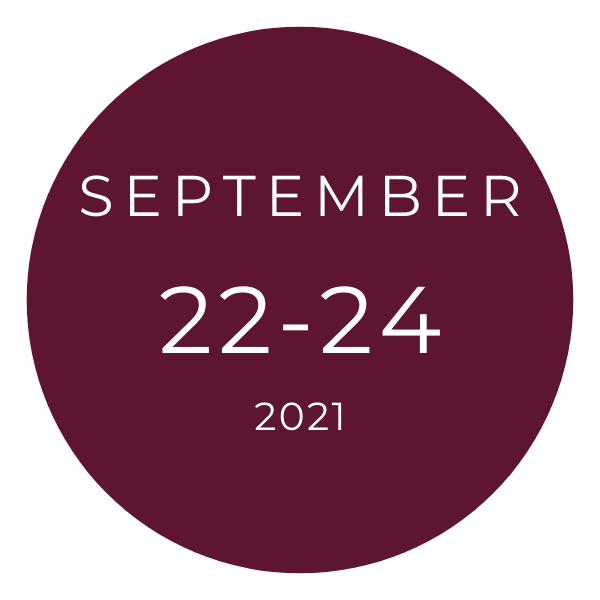 THE FUTURE OF EDUCATION VIRTUAL CONFERENCE
The Western Academy of Beijing in collaboration with AAIE will present a three-day global seminar on The Future of Education: Now and Next – Equity, Voice and New Realities to Amplify Impact.
Conference September 22-24, 2021
WORTH A THOUGHT
"If your actions inspire others to dream more, learn more, do more and become more, you are a leader." - John Quincy Adams
Now on to Friday's Five...
What Great Listeners Actually Do

What makes a good listener? Most people think it comes down to three components: not interrupting the speaker, following along with facial expressions, and being able to repeat back almost verbatim what the speaker has just said. However, as this Harvard Business Review article by Jack Zenger and Joseph Folkman explains, we are actually doing it all wrong. Instead of thinking of a good listener as a sponge - a skilled listener should be thought of as a trampoline which amplifies and supports a speaker's thoughts by providing constructive feedback.
Centered Leadership Creates Connection in Turbulent Times

In this McKinsey & Company podcast, Joanna Barsh discusses how you can become an effective and engaged leader. Barsh speaks with Diane Brady about the lessons of centered leadership amid the pandemic. Brady explains how to master your thoughts, your feelings, and your actions in pursuit of profound change that you're hoping to enact in the organization or community in which you lead. This allows leaders to operate from strength and to positively frame the situation - allowing you to feel connected to the people around you.
Make Mental Health Your #1 Priority
In this Harvard Business Review article, Emma Codd looks at the Deloitte Global 2020 Millennial Survey, which connected with more than 27,500 millennials and Gen Zs around the world, confirming that a large number of them are stressed and anxious all or most of the time. At the same time nearly half of both Gen Zs and millennials ranked their mental health as their first or second priority in life. While it's critical that employers and institutions understand the root causes of stress and provide mental health resources, it's equally important for you to know some steps you can take to improve your own mental health.
Learn By Mentoring Others: Lessons From The Tokyo Olympics
As events unfolded in Tokyo these past few weeks, we have had a chance to watch Olympians demonstrate a level of skill we mere mortals can only dream of attaining. Often, it's when we reach that level of performance that we're asked to share our wisdom and talent with others to help them develop their skills. When your own skills are highly developed, you might find it difficult to articulate exactly what you are doing and why, but that's the level of consciousness needed to help guide others. This holds true across professions. In this Forbes article, author Jay Sullivan offers a few suggestions for educating others and gaining from their wisdom along the way.
Priscilla Chan — How We Can Do Better By Having Hope
In this Insights by Stanford Business interview, Kelsey Doyle interviews Priscilla Chan, cofounder and co-CEO of the Chan Zuckerberg Institute, to discuss her pursuit of systemic change. Chan shares the story of her refugee family fleeing Vietnam and what it was like for her growing up as an Asian American in the Catholic suburbs of Boston.
WORTH A READ
"Books don't offer real escape, but they can stop a mind scratching itself raw." - David Mitchell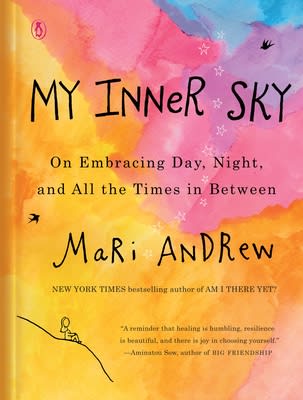 My Inner Sky: On Embracing Day, Night, and All the Times in Between
by Mari Andrew
A whole, beautiful life is only made possible by the wide spectrum of feelings that exist between joy and sorrow. In this insightful and warm book, writer and illustrator Mari Andrew explores all the emotions that make up a life, in the process offering insights about trauma and healing, the meaning of home and the challenges of loneliness. My Inner Sky empowers us to transform everything that's happened to us into something meaningful, reassurance that even in our darkest times, there's light and beauty to be found.
Just as we are sensitive to the challenges of the coronavirus concerns - F3 will only focus on leadership learning and we'll ensure you receive our every-other-day coronavirus update as a separate publication.
To sign up for this newsletter
Please opt-in so that we remain in touch with the future and each other.
Contact Us
Mailing Address: AAIE PO Box 3496 Princeton, NJ 08543-3496
Physical Address: AAIE 15 Roszel Road Princeton NJ 08540

Phone: +1 609-716-7441
or +1 609-452-0990
Cell: +1 970-488-9416
www.aaie.org
© 2021 AAIE
If you received this email in error, you may unsubscribe from this list.