ASSOCIATION for the ADVANCEMENT of INTERNATIONAL EDUCATION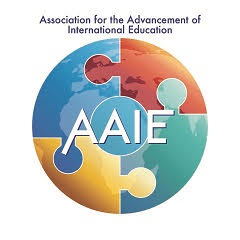 OUR MISSION
A global community that connects diverse people, ideas and resources, AAIE helps international educators lead with vision, wisdom, courage and integrity.
F3
Friday's Five Ideas for the Future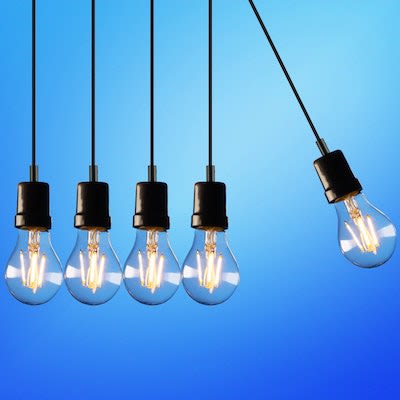 Leading in Uncertain Times
September 25, 2020
Welcome to this week's Friday Five (F3). Ever notice how many people started baking bread at the beginning of the pandemic? This was by no means an accident. For many, this (and other new daily habits) became a coping mechanism to regain some sense of control in a world that felt very, very out of control. This week we are taking a closer look at how to regain a sense of control throughout your organization, and how important it is to the well-being of all your stakeholders. Enforcing policies and holding people accountable can be especially challenging during times of disruption. This becomes even more challenging when employees and students work remotely - in the absence of social comparisons, some may fall behind while others may resort to working incredibly long and stressful hours putting themselves at risk of burnout. It is important that we acknowledge that these are very different times, and that different rules apply. From how we support each other in groups - to how leaders can become stewards of change - there are many tools at our disposal. The good news is the pandemic has brought to light trends that were already in motion. We are reimagining what schools will look like tomorrow and which outdated practices and inefficiencies we are ready to do away with.
Yet, it's still a great idea to bake bread.
We will continue to send the weekly F3 Newsletter and will also extend the conversation in LinkedIn. Please join us and share articles and ideas with us as we learn from each other globally.
Your Board of Trustees and Mark
WORTH A THOUGHT
"In times of stress, the best thing we can do for each other is to listen with our ears and our hearts and to be assured that our questions are just as important as our answers."
- Fred Rogers
Now on to Friday's Five...
Restore Your Sense of Control - Despite the Pandemic
The coronavirus pandemic has wrought unprecedented levels of personal and professional upheaval upon many employees. Amid this turmoil, many have had to abruptly accept fundamental changes to their work routines, and these changes have been stressful because it has stripped people of their autonomy, or the extent to which they can be themselves and have discretion over their actions. In a paper in the Journal of Applied Psychology, authors Eric M. Anicich, Trevor A. Foulk, Merrick R. Osborne, Jake Gale and Michael Schaerer investigated the psychological recovery experience of a sample of full-time employees from 41 different community colleges during the two-week period at the onset of the pandemic. Harvard Business Review takes a look at the findings and offers a few tips for how employees, managers, and organizations can accelerate the autonomy recovery process, particularly if you are struggling to feel like yourself or exercise control over your personal and/or professional life.
Reopening schools: Fostering a safe and effective learning environment
Following closures related to the COVID-19 pandemic, school systems have much to consider as they embark on a new school year. In this episode of the McKinsey Podcast, Diane Brady speaks with McKinsey partner Jimmy Sarakatsannis, a leader in McKinsey's North American education group in Washington, DC, who also leads the firm's K–12 work internationally. She asks how school systems can keep students safe and engaged as they embark on a school year unlike any other.
7 Strategies for Better Group Decision-Making

When you have a tough business problem to solve, you likely bring it to a group. After all, more minds are better than one, right? Not necessarily. Larger pools of knowledge are by no means a guarantee of better outcomes. Because of an over-reliance on hierarchy, an instinct to prevent dissent, and a desire to preserve harmony, many groups fall into groupthink. This doesn't mean that groups shouldn't make decisions together, but you do need to create the right process for doing so. In this Harvard Business Review article, Torben Emmerling and Duncan Rooders have identified seven simple strategies for more effective group decision making.
5 Ways To Stop Choking, Punting And Psyching Yourself Out Under Pressure

There's a war going on inside your brain every time you face pressure or competition. In one corner stands an aggressive, "competitive you", that hopes to win and beat whatever or whomever stands in your way. In the other corner, there's the more "subdued", if even timid, "you", who wants to simply avoid losing. Whether you choke, punt or psych yourself out at the crucial moment could depend upon which "you" wins this battle. In this Forbes article Tony Ewing brings us through recent research which suggests there are at least 5 practical and effective approaches to stop choking, punting and psyching ourselves out at the wrong moment.
Stewardship: The Core Compass Of Real Leaders
Steward leadership can be simply described as having a deep desire to proactively create a better future for key stakeholders while responsibly balancing the needs of others, society, environment, and future generations. Steward leaders believe that the only way to create sustainable personal and organizational success is to do so by addressing needs of a wide range of stakeholders. This proactive orientation of succeeding by doing good not only keeps them out of trouble, it also makes them high achievers who thrive on giving rather than taking. So how does one become a great steward leader? In this Forbes article Rajeev Peshawaria provides the four steps: three foundational and one ongoing.
AAIE STUDENT SCHOLARSHIPS
The Margaret Sanders Scholarship

AAIE is pleased to announce that we are now accepting applications for the 2020-21 Margaret Sanders Scholarship. The scholarships will be awarded to the students who demonstrate character strengths such as persistence and motivation, resourcefulness, as well as acceptance of other cultures and points of view. The nominated students should also display a genuine interest in, and sustained commitment to the welfare of others, as reflected through participation in school activities, and community/civic involvement. Factors considered in the selection process include academic achievement, financial need, and higher education and vocational aspirations that will impact future improvements within local and global communities. Leadership and service contributions that directly address community and societal needs and solutions will be considered in the selection process. Find out more by clicking below.
WORTH A READ
"Many people, myself among them, feel better at the mere sight of a book." – Jane Smiley
Just as we are sensitive to the challenges of the coronavirus concerns - F3 will only focus on leadership learning and we'll ensure you receive our every-other-day coronavirus update as a separate publication.
To sign up for this newsletter
Please opt-in so that we remain in touch with the future and each other.
Contact Us
Mailing Address: AAIE PO Box 3496 Princeton, NJ 08543-3496
Physical Address: AAIE 15 Roszel Road Princeton NJ 08540

Phone: +1 609-716-7441
or +1 609-452-0990
Cell: +1 970-488-9416
www.aaie.org
© 2020 AAIE
If you received this email in error, you may unsubscribe from this list.