ASSOCIATION for the ADVANCEMENT of INTERNATIONAL EDUCATION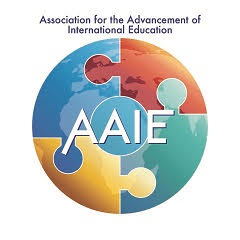 OUR MISSION
A global community that connects diverse people, ideas and resources, AAIE helps international educators lead with vision, wisdom, courage and integrity.
F3
Friday's Five Ideas for the Future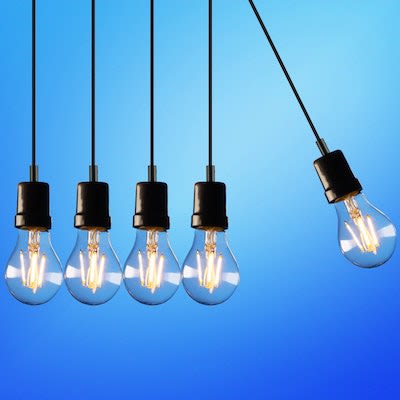 Leading in Uncertain Times
October 9, 2020
Welcome to this week's Friday Five (F3). This week, we take a look at how to allow yourself to be in the present and to feel grief - while at the same time, envisioning hope for the future. We need to accept that we have all lost something over the past eight months. Sometimes enormous loss ... of loved ones, jobs and even our own health. And also, the smaller but still significant loss of our former lives, our connections to family and friends and the traditions that gave our days, weeks and months their familiar and comforting patterns. At the same time, we need to believe that a better future is within reach, even if getting back to "normal" seems to be ever more distant. It is this belief in a better future that is at the very core of our existence as humans, and one we need to nourish. We must therefore, have empathy for accepting and acknowledging others' losses while ensuring we remain positive for the future. Not an easy task by any means, but an important one as leaders.
We will continue to send the weekly F3 Newsletter and will also extend the conversation in LinkedIn. Please join us and share articles and ideas with us as we learn from each other globally.
Your Board of Trustees and Mark
WORTH A THOUGHT
"You must never confuse faith that you will prevail in the end—which you can never afford to lose—with the discipline to confront the most brutal facts of your current reality, whatever they might be."
- Admiral James Stockdale
Now on to Friday's Five...
What The Stockdale Paradox Tells Us About Crisis Leadership
Many leaders are reporting that their teams - or they themselves - have crashed into a wall of demotivation and despair. In this Forbes article, Boris Groysberg and Robin Abrahams take a look at the Stockdale Paradox. Made famous in Jim Collins's bestselling book From Good to Great, they examine the discipline of survival psychology and shine a light on the present moment and how the Stockdale Paradox contains wisdom for how leaders can manage the unrolling crisis.
What to Do When the Future Feels Hopeless
Humans like to feel optimistic about and in control of where their lives are headed. We live in the future and it is human nature, however there are times such as during a pandemic when this nature makes us suffer. The future feels difficult and uncertain, and few of us have much control over it beyond doing our best to keep ourselves and those around us safe. In this The Atlantic article, Arthur C. Brooks argues that we are not helpless. While there's little we can do to change the harsh realities of the pandemic, we can change the mindset we use to face them.
The Biggest Risk in Business Right Now is Grief

Many of us are mourning right now. From the loss of loved ones, our health and our jobs - to all the postponed weddings and canceled vacations and upended childcare plans and chaotic school schedules that have made the future nearly impossible to plan. In this Fortune article, Maria Aspan looks at how in this time of crisis we are now doing all of this mourning at the office. Whether in the Zoom calls and Slack chats conducted from the kitchen tables and bedroom desks of those who can work from home, our employees carry this grief and as leaders, we need to address it and be prepared to help.
When Will the COVID-19 Pandemic End?

This is a question we are all asking. More than eight months into the COVID-19 pandemic, people around the world are longing for an end. In this McKinsey & Company post, several Partners discuss their view that there are two important definitions of "end," each with a separate timeline. First, an epidemiological end point when herd immunity is achieved, and second a transition to a form of normalcy. The two ends are related, of course, but not linearly.
How to Promote Racial Equity in the Workplace

Intractable as it seems, the problem of racism in the workplace can be effectively addressed with the right information, incentives, and investment. Corporate leaders may not be able to change the world, but they can certainly change their world. Organizations are relatively small, autonomous entities that afford leaders a high level of control over cultural norms and procedural rules, making them ideal places to develop policies and practices that promote racial equity. In this Harvard Business Review article, Robert Livingston offers a practical road map for making profound and sustainable progress toward that goal.
WORTH A READ
"A capacity, and taste, for reading gives access to whatever has already been discovered by others."
- Abraham Lincoln
Just as we are sensitive to the challenges of the coronavirus concerns - F3 will only focus on leadership learning and we'll ensure you receive our every-other-day coronavirus update as a separate publication.
To sign up for this newsletter
Please opt-in so that we remain in touch with the future and each other.
Contact Us
Mailing Address: AAIE PO Box 3496 Princeton, NJ 08543-3496
Physical Address: AAIE 15 Roszel Road Princeton NJ 08540

Phone: +1 609-716-7441
or +1 609-452-0990
Cell: +1 970-488-9416
www.aaie.org
© 2020 AAIE
If you received this email in error, you may unsubscribe from this list.