ASSOCIATION for the ADVANCEMENT of INTERNATIONAL EDUCATION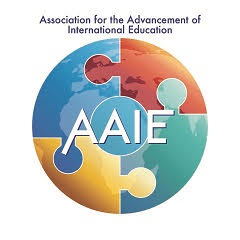 OUR MISSION
A global community that connects diverse people, ideas and resources, AAIE helps international educators lead with vision, wisdom, courage and integrity.
F3
Friday's Five Ideas for the Future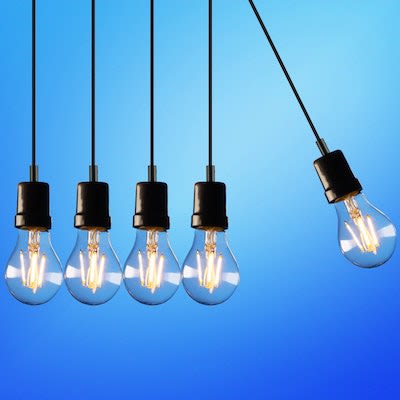 Leading in Uncertain Times
September 3, 2021
Welcome to this week's Friday Five (F3). If you are like most of us today, you have probably had a planning meeting that ended with "unless everything changes and we can not do it". In the past, we'd make plans for the future and have every confidence that they would happen. But as we enter another year of COVID, we are no longer so sure ... "If school will be in-person, if we can remain open, if we can have in-person events, if we can travel…" these comments have become part of each and every planning session conversation. There is a certain hesitancy to believe in our future and our plans because we have all learned just how fragile those plans really are. So how do we prepare for an uncertain future? Perhaps an answer lies in creating social care strategies at work and at home to help us mitigate both perceived and actual isolation, prevent loneliness, boost our physical and mental health, and keep our strong and weak ties connected. At the same time it is teaching these social and emotional skills to our students, creating "future proof citizens" of tomorrow. Today, we share some articles below that will help in doing just that.
We will continue to send the weekly F3 Newsletter and will also extend the conversation in LinkedIn. Please join us and share articles and ideas with us as we learn from each other globally.
Your Board of Trustees and Mark
WORTH A CONVERSATION
"A real conversation always contains an invitation. You are inviting another person to reveal herself or himself to you, to tell you who they are or what they want." - David Whyte
OUR WEEKLY GLOBAL LEADERSHIP CONVERSATION
Thursdays at 8:00AM EDT
with Will Richardson
Our international school leadership CONVERSATIONS are the place where we take on the dilemmas of leading our school community through a global pandemic.
Next session September 9, 2021 at 8:00AM EDT
LATIN AMERICA HEAD OF SCHOOL CONVERSATION
Thursdays at 10:00AM EDT
with Sonia Keller, Michael Adams and Dereck Rhoads
The unique leadership context of Latin America provides the context for crisis leadership and school sustainability CONVERSATIONS.
Next session September 9, 2021 at 10:00AM EDT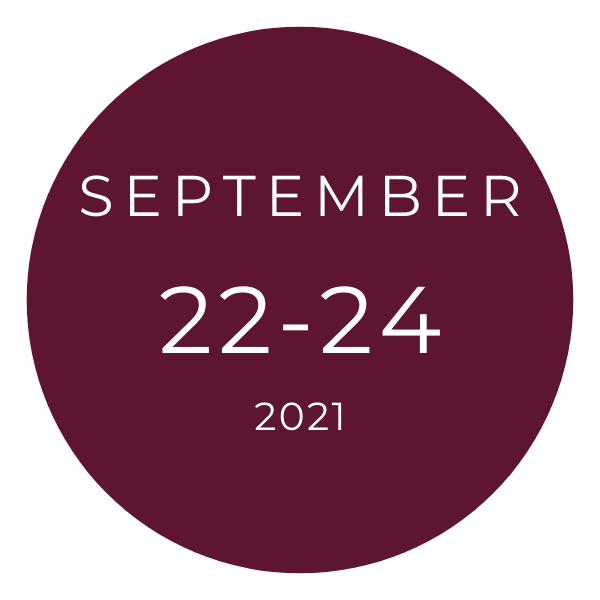 THE FUTURE OF EDUCATION VIRTUAL CONFERENCE
The Western Academy of Beijing in collaboration with AAIE will present a three-day global seminar on The Future of Education: Now and Next – Equity, Voice and New Realities to Amplify Impact.
Conference September 22-24, 2021
WORTH A THOUGHT
"Leadership is the capacity to translate vision into reality." - Warren Bennis
Now on to Friday's Five...
Defining the Skills Citizens Will Need in the Future World of Work

To future-proof citizens' ability to work, they will require new skills - but which ones? It is hard to devise curricula and the best learning strategies without being more precise about the skills needed. In this McKinsey & Company Insights article, the authors look at research by the McKinsey Global Institute to help define what will shape and could contribute to future-proof citizens. The research identified a set of 56 foundational skills that will benefit all citizens and infers that the need for manual and physical skills, as well as basic cognitive ones, will decline, but demand for technological, social and emotional, and higher cognitive skills will grow.
We Often Overlook Opportunities to Negotiate

Low-stakes negotiations may sometimes not seem worth the effort. But as this Harvard Business Review article asks, what if ignoring or avoiding most low-stakes negotiation opportunities is keeping you from feeling confident and competent when approaching more high-stakes negotiations? Author Suzanne de Janasz explains, if fear is keeping you from negotiating it's time to start using everyday encounters to practice, so you can build your confidence and competence for higher-stakes negotiations.
Overwhelmed by Email? Here's How to Get That Inbox Under Control
You either control your email, or it controls you - and 'email overwhelm' can be crippling. It is also, many would agree, a giant headache and time suck. As Angela Haupt explain in this Washington Post article, part of taking control of our email is establishing boundaries around when we check it and how. Haupt provides sound advice on that and other ways to wrangle your inbox into order.
As Reopenings Are Paused, "Social Care" Can Keep You Connected
As the COVID Delta variant spreads around the world, return-to-office plans are being delayed by many companies, and we're all potentially facing another round of shut downs. While round one of social distancing - and its impacts - couldn't have been widely anticipated, this current round can and should be. But as this This Harvard Business Review article by Deborah Grayson Riegel points out - now is the time for us to plan for "social care" strategies at work and at home to help us mitigate both perceived and actual isolation, prevent loneliness, boost our physical and mental health, and keep our strong and weak ties connected. Riegel provides five ways to create satisfying "social care" as you prepare for the social distancing the next wave of the pandemic is likely to bring.
The 4 Things We Really Need From Leaders in a Time of Anxiety
Before the pandemic, public conversations about anxiety were relatively rare. Now, it's top of mind for all of us, and leaders need to address it. As author Jeff Steen points out in this Inc. article, as we now plod through our second year in COVID-19 strangeness, it's worth reflecting on what we could have done better to support ourselves and one another. More specifically, how could business leaders and authority figures have supported us more effectively in a time of intense anxiety?
WORTH A READ
"There are many little ways to enlarge your world. Love of books is the best of all."
– Jacqueline Kennedy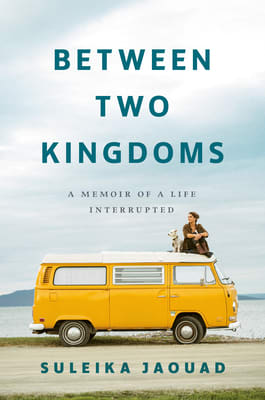 Between Two Kingdoms: A Memoir of a Life Interrupted
by Suleika Jaouad
When her dreams were dashed by a life-threatening illness, this Emmy-winning writer captured the hearts of New York Times readers by chronicling her quest to survive — and then went on a road trip to meet her new pen pals and reinvent her identity. Her moving book on the journey is full of wisdom on resilience.
Just as we are sensitive to the challenges of the coronavirus concerns - F3 will only focus on leadership learning and we'll ensure you receive our every-other-day coronavirus update as a separate publication.
To sign up for this newsletter
Please opt-in so that we remain in touch with the future and each other.
Contact Us
Mailing Address: AAIE PO Box 3496 Princeton, NJ 08543-3496
Physical Address: AAIE 15 Roszel Road Princeton NJ 08540

Phone: +1 609-716-7441
or +1 609-452-0990
Cell: +1 970-488-9416
www.aaie.org
© 2021 AAIE
If you received this email in error, you may unsubscribe from this list.