QUICK LINKS for Busy People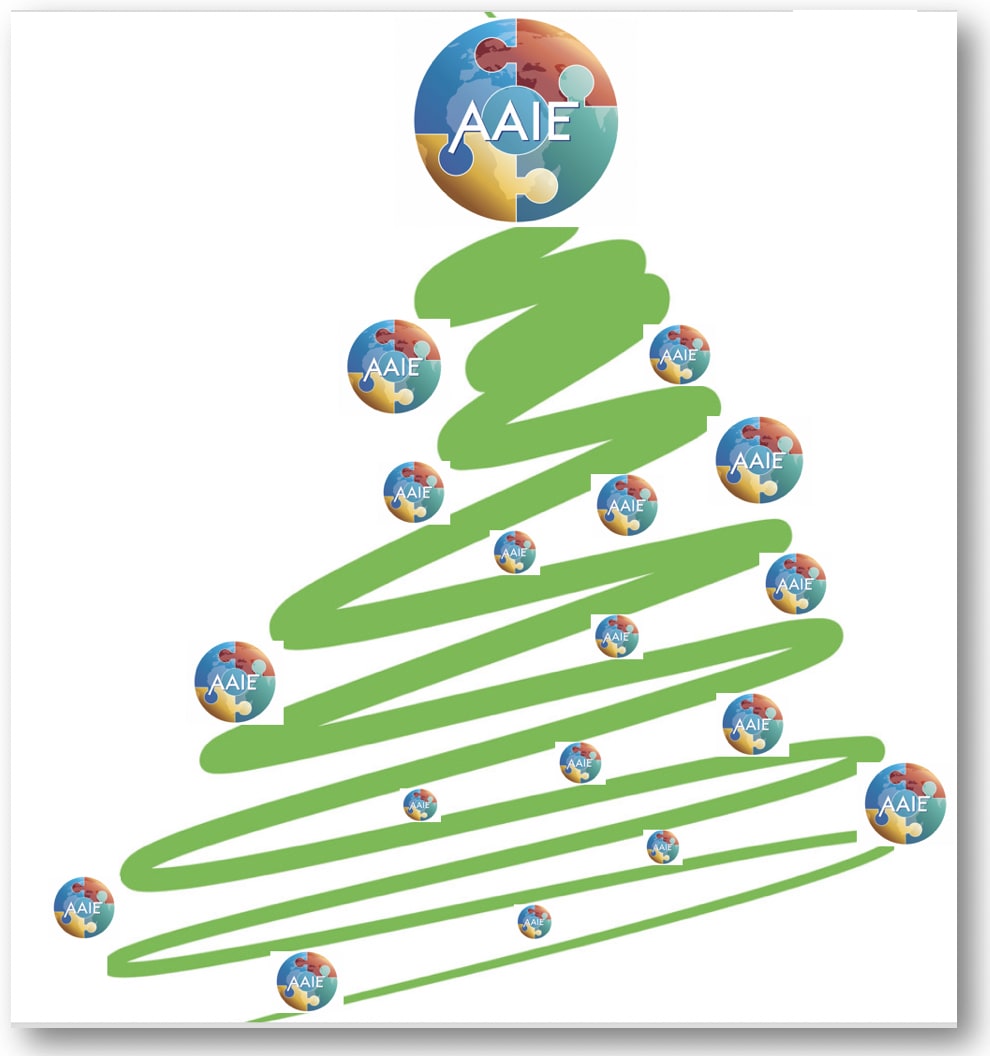 –FRIDAY–
AAIE's COVID-19 "BRIEFLY"
(during the winter holiday)
#152
Data and Ideas to Support Your Crisis Leadership
December 18, 2020
Today marks the last day of Chanukah...The Festival of Lights. Although Chanukah usually coincides with Christmas and Kwanzaa. Chanukah commemorates the victory of the Maccabees, a small group of freedom fighters, over the Syrian forces of King Antiochus in the year 165 B.C.E. The celebration of Chanukah, the Festival of Lights symbolizes hope, the promise of peace and the idea that no matter how dire circumstances might be, no matter how few in number, believing together, we are mighty. May your candles burn brightly and may we all find peace, good health and happiness in the New Year to come.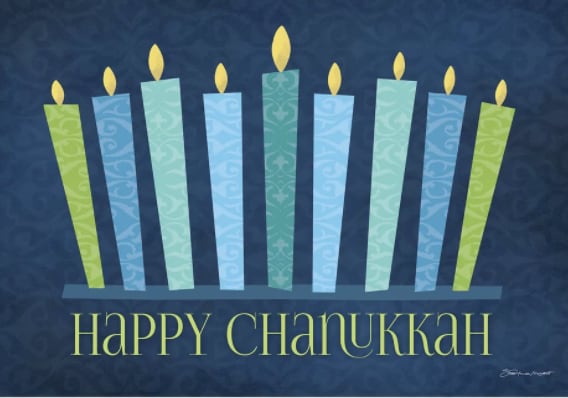 –TODAY'S "Briefly" HIGHLIGHTS–
75,230,033 identified cases (Johns Hopkins)
Three lessons from the "Year When Everything Changed"

Direct response from our leadership CONVERSATIONS: A New School Partnership Model

Are we heading into six months of vaccine purgatory?

A psychologist steps up about the exhaustion you and your team are experiencing, and leading through the final mile

As 2020 ends, still many unanswered questions, including, will the virus continue to circulate?
""COVID‑19 could be the catalyst that fully reunifies the social and biological sides of medicine, bridging disciplines that have been separated for too long."
–Ed Yong, The Atlantic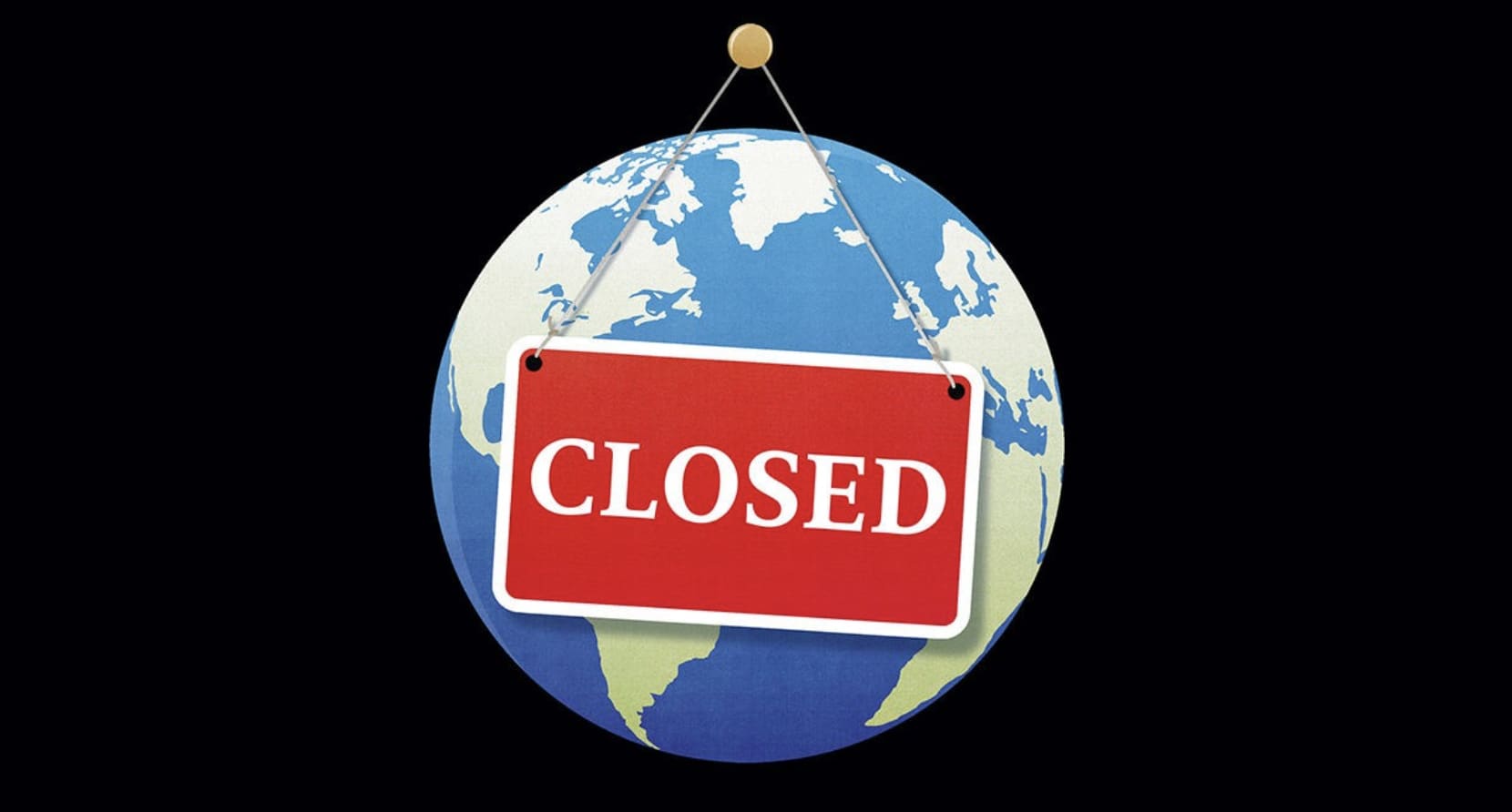 The Year When Everything Changed
Editor's Note: An editorial that outlines three major perspectives in the world that have emerged from the pandemic. Important themes for our school communities as well.
A new appreciation for living life to the fullest

Tackle the issues now, don't wait for the next crisis

The pandemic has resulted in an even measure of disruption and innovation, with the need to focus on worldwide equity, inclusion, diversity and justice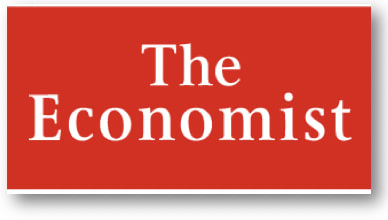 –Editorial from The Economist
Warren Harding built a campaign for the presidential election in 1920 around his new word "normalcy". It was an appeal to Americans' supposed urge to forget the horrors of the first world war and the Spanish flu and turn back to the certainties of the Golden Age. And yet, instead of embracing Harding's normalcy, the Roaring Twenties became a ferment of forward-looking, risk-taking social, industrial and artistic novelty.
War had something to do with the Jazz Age's lack of inhibition. So did the flu pandemic, which killed six times as many Americans and left survivors with an appetite to live the 1920s at speed. That spirit will also animate the 2020s. The sheer scale of the suffering from covid-19, the injustices and dangers the pandemic has revealed, and the promise of innovation mean that it will be remembered as the year when everything changed.
The pandemic has been a once-in-a-century event. Sars-cov-2 has been found in over 70 million people and possibly infected another 500 million or more who were never diagnosed. It has caused 1.6 million recorded deaths; many hundreds of thousands have gone unrecorded. Millions of survivors are living with the exhaustion and infirmities of "long covid". World economic output is at least 7% lower than it would otherwise have been, the biggest slump since the second world war. Out of the ashes of all that suffering will emerge the sense that life is not to be hoarded, but lived.
Another reason to expect change—or, at least, to wish for it—is that covid-19 has served as a warning. The 80 billion animals slaughtered for food and fur each year are Petri dishes for the viruses and bacteria that evolve into a lethal human pathogen every decade or so. This year the bill came due and it was astronomical. The clear blue skies that appeared as the economy went into lockdown were a powerful symbol of how covid-19 is a fast-moving crisis within a slow-moving one that it in some ways resembles. Like the pandemic, climate change is impervious to populist denials, global in the disruption it causes and will be far more costly to deal with in the future if it is neglected now.
And a third reason to expect change is that the pandemic has highlighted injustice. Children have fallen behind in their lessons—and too often gone hungry. School leavers and graduates have once again seen their prospects recede. People of all ages have endured loneliness or violence at home. Migrant workers have been cast adrift, or sent back to their villages, taking the disease with them. The suffering has been skewed by race. A 40-year-old Hispanic-American is 12 times more likely to die from covid-19 than a white American of the same age. In São Paulo black Brazilians under 20 are twice as likely to die as whites.
As the world has adapted some of these iniquities have got worse. Studies suggest that about 60% of jobs in America paying over $100,000 can be done from home, compared with 10% of jobs paying under $40,000. As unemployment has soared this year, the MSCI index of world stock markets has risen by 11%. In the worst case,the pandemic could force over 200 million people into extreme poverty. Their plight will be exacerbated by authoritarians and would-be tyrants who have exploited the virus to tighten their stranglehold on power.
Perhaps that is why pandemics have led to social upheaval in the past. The IMF looked at 133 countries in 2001-18 and found that unrest surged about 14 months after the onset of disease, peaking after 24 months. The more unequal a society, the more upheaval. Indeed, the fund warns of a vicious circle in which protest further increases hardship which, in turn, feeds protest.
Fortunately, covid-19 has not just brought about the need for change, it also points a way forward. That is partly because it has served as an engine of innovation. Under lockdown, e-commerce as a share of American retail sales increased as much in eight weeks as it had in the previous five years. As people worked from home, travel on the New York subway fell by over 90%. Almost overnight, businesses like this newspaper began to be run from spare rooms and kitchen tables—an experiment that would otherwise have taken years to unfold, if ever.
This disruption is in its infancy. The pandemic is proof that change is possible even in conservative industries like health care. Fueled by cheap capital and new technology, including artificial intelligence and, possibly, quantum computing (see article), innovation will burn through industry after industry. For example, costs at American colleges and universities have increased almost five times faster than consumer prices in the past 40 years, even as teaching has barely changed, making it tempting to disrupters. Further technological progress in renewable sources of energy, smart grids and battery storage are all vital steps on the path to replacing fossil fuels.
The coronavirus has also revealed something profound about the way societies should treat knowledge. Consider how Chinese scientists sequenced the genome of sars-cov-2 within weeks and shared it with the world. The new vaccines that resulted are just one stop in the light-speed progress that has elucidated where the virus came from, whom it affects, how it kills, and what might treat it.
It is a remarkable demonstration of what science can achieve. At a time when conspiracies run wild, this research stands as a rebuke to the know-nothings and zealots in dictatorships and democracies who behave as if the evidence for a claim is as nothing next to the identity of the person asserting it.
And the pandemic has led to a burst of innovative government. Those which can afford it—and some, like Brazil's, that cannot (see article)—have suppressed inequality by spending over $10trn on covid-19, three times more in real terms than in the financial crisis. That will dramatically reset citizens' expectations about what governments can do for them.
Many people under lockdown have asked themselves what matters most in life. Governments should take that as their inspiration, focusing on policies that promote individual dignity, self-reliance and civic pride. They should recast welfare and education and take on concentrations of entrenched power so as to open up new thresholds for their citizens. Something good can come from the misery of the plague year. It should include a new social contract fit for the 21st century.
–OUR WEEKLY CONVERSATIONS ARE ON HOLIDAY–
with International School Leaders from Around the World
Everyone's taking a break (we hope!). Instead of joining in on the CONVERSATION in the coming several weeks, celebrate the ones you love and do things that take care of you. Please look for the registration links in the first briefing of 2021, on Monday, January 4th.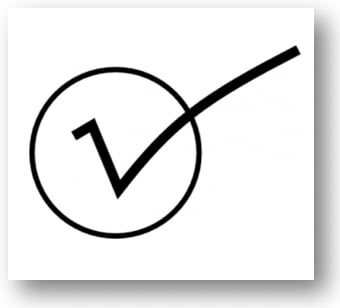 Our GLOBAL LEADERSHIP CONVERSATION resumes on Thursday, January 7, 2020– 8:00-AM EST
The LATIN AMERICA conversation with Sonia Keller and Dereck Rhoads hosting, resumes on Thursday, January 7, 2021 at 10:00AM EST.
The NEW SCHOOL PROJECT conversation with Homa Tavangar, Kevin Bartlett and Will Richardson as our "sherpas" resumes on Friday, January 8, 2021 at 8:00AM EST.
Combatting Parental Anxiety With a
New School Partnership Model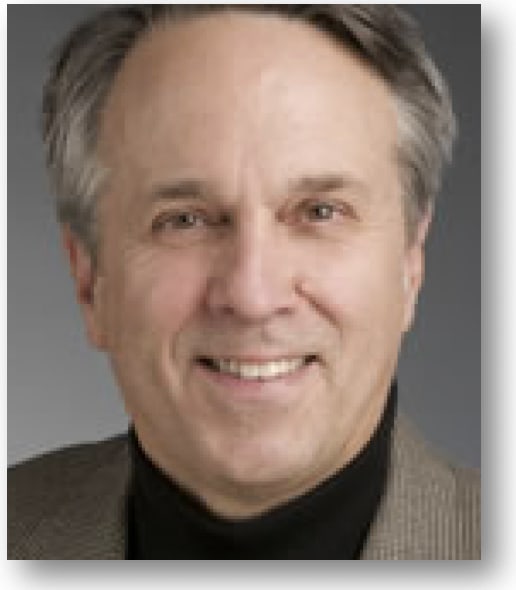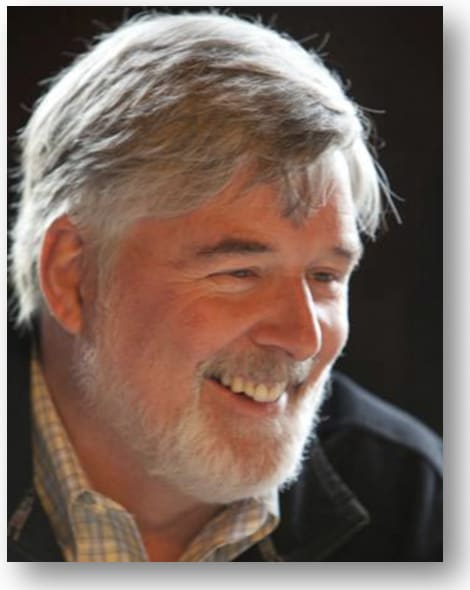 Editor's Note: An important read. Consider that the rules are changing– or will have changed post-pandemic– and that a new community "contract" may be required. Here Michael and Rob pick up where their ongoing CONVERSATIONS with us left off, challenging our thinking about a new model for school community building.
–by Rob Evans
Rob Evans is a psychologist, school consultant, and former teacher. He has worked in hundreds of independent schools. In addition to his forthcoming book, Evans is the author of three others, including Seven Secrets of the Savvy School Leader.
and
–Michael Thompson
Michael Thompson is a psychologist, school consultant, and former teacher. He has worked in hundreds of independent schools. In addition to his forthcoming book, Thompson is the author and co-author of nine, including Raising Cain: Protecting the Emotional Life of Boys.
In 2017, John Allman, head at Trinity School in New York City, caused a stir throughout the independent school world when his start-of-school letter to families went viral. It criticized an accelerating trend in which parents have a more transactional view of school. He wrote of "consumerist families that treat teachers and the school in entirely instrumental ways, [using] us exclusively to advance their child's narrow self-interests" and [treating] the school as a "credentialing factory." This, in turn, encourages students to see the purpose of school as "narrowly individualistic self-advancement"—namely, to get good grades, be admitted to a top college, and embark on "a path of lifelong superior achievement"—rather than focusing on the "socially redeeming purposes their knowledge and skills could and should serve."

Trinity was hardly alone. Allman's critique struck a chord among independent school leaders and educators across the country because they'd been facing the very same challenges. Indeed, we've been hearing versions of this in virtually every one of the more than 700 independent schools we've visited in our consulting work over the years.
Faculty generally agree that most parents are good people who want to be good participants in the school community, but they find the trends ominous: more parents acting like entitled customers whose tuition is purchasing a service—or, indeed, an outcome. More parents are barraging teachers with emails, texts, and calls demanding that teachers change low grades, or insisting on placement in honors-level courses against faculty recommendations, or misreading normal child behavior as bullying. More parents are threatening to withdraw their child or sue the school over minor altercations and disappointments.

Remembering their own schooling, most adults—certainly those in middle age and beyond—can recall that getting in trouble at school meant getting in trouble at home. That still happens, but nowhere frequently enough for any school to count on it. On the contrary, more parents now take literally what a child says about an incident at school. More are reluctant to have the school impose limits, consequences, and discipline that their children dislike. And more seem to expect that schooling should offer a steady stream of successful, positive achievements that build self-esteem without any disappointments, frustrations, or failures. They want the school to help them prepare the path for the child, instead of preparing the child for the path.
The Rock and the Hard Place
Many educators blame this trend on the growing cohort of parents who qualify as millennials, a group widely attacked as being far more individualistic and self-centered than previous generations. But the roots are broader and deeper: a rising tide of anxiety in parents that has been building for more than 30 years that, however problematic for schools, is understandable. It has never been more difficult for parents, even the most successful, to be confident about their children's futures. Among other factors, social media undermine their authority; elite colleges now admit barely four out of 100 applicants; traditional, sure-bet professions are now in doubt (technology is devouring jobs in law, for example, while burnout and suicide rates among physicians are double the national average); and the gig economy has left millions of young adults with little security and living with their parents.

The great financial meltdown of 2008–2009 transformed the independent school landscape, ending an era of rampant growth and accelerating the problems presented by parents. Schools had to start managing retrenchment. Ten years on, they found themselves in a world where sustained threats to enrollment and financial stability were causing real hardship, even threatening many schools' viability. The 2019-2020 NAIS Trendbook reports that 64% of elementary schools, 51% of elementary/middle schools, and 45% of K–12 schools were losing enrollment. As parents' anxiety rose, the worrisome shifts in their attitudes, demands, and behavior intensified, but many schools were hesitant to assert their values and apply their policies for fear of alienating "customers we badly need," as one head of school shared with us. Another said, "We have to manage anxious and challenging parents without giving in to them and without losing them. We're truly between the rock and the hard place."

All of this was before COVID-19. The full impact of the virus's economic destruction on independent schools is not yet clear, but it can only complicate their interactions and engagement with ever more anxious parents. How can school leaders manage the unknown, anxiety-laden road ahead? It's easiest to start with what won't work.
The Old Approach
For decades, schools have looked to resolve problems with parents in two ways: individual and institutional. The first strategy is situational and reactive; teachers and administrators respond to each episode as it arises, hoping to resolve the situation and, perhaps, to make it a teachable moment. The second is systemic and, ideally, preventive; it operates at the schoolwide level and aims to reduce and avert problem behavior, chiefly through educational programs for parents. Most schools still rely primarily on the first and supplement their efforts with the second. It's a model that may have worked sufficiently back when schools enjoyed much higher levels of institutional authority than they now do, but it's no longer effective because of the difficulty of getting parents, especially the right parents, to turn out and because many schools, faced with serious enrollment and finance challenges, are unintentionally exacerbating the very trends among parents that they find so troublesome.

If, for example, a school encounters a growing pattern of parents being disrespectful and antagonistic in their treatment of teachers, it may decide that instead of addressing the situations one by one, it should try to be proactive and educate parents. The school would hope that providing information and guidance would improve parents' perspective on their children and their willingness to let students learn from the consequences of their actions—resulting in greater respect for the school itself. This approach generally consists of evening talks or workshops presented by school staff or outside experts on topics such as "Raising Today's Adolescent" or "Strengthening the Home-School Partnership." We've each participated in and consulted about these kinds of programs for 40 years, and in our experience, the school rarely sees the kind of change it seeks even when the program is well-received by attendees.

One reason this kind of parent-education approach fails is basic—attendance. Parents are busier than ever and less likely to come to a program. And those who most need the programs typically attend them least. In fact, the audiences tend to consist largely of a school's most supportive mothers. "We're always preaching to the choir, and mainly the sopranos and altos," says a guidance counselor we spoke with. "I'd like to send a special notice to our most difficult and most ineffective parents, including the dads: We planned this evening specifically for you. Be here or else! I keep hoping, but they rarely come."

There is no reason for schools to stop offering parent education, but they need to moderate their expectations for its outcomes. These programs do indeed preach to the choir. That's what they're good at; they serve a valid, useful function. They help the choir stay in tune. They encourage parents who have good childrearing judgment to trust that judgment and act on it—and to trust the school. But these programs are not a vehicle for changing the behavior of the most problematic parents.
Complicit Schools
Without intending to, many schools have been contributing to their own malaise. Some, in their efforts to sustain enrollment, have become less selective, admitting students they once wouldn't have accepted, including those with real learning disabilities, even when the school has little experience with such students. When, as too often happens, the school doesn't train its teachers or hire faculty with special education expertise, the students begin falling behind their classmates—a formula for distressing their parents and increasing the likelihood of hostile interactions.

Other schools now discount tuition for families who don't actually qualify for financial aid but who won't enroll their children unless they receive a tuition reduction. From the get-go, these parents have reason to see their relationship with the school as transactional and to feel that they hold the upper hand in the parent-school relationship.

In addition to modifying admission and tuition standards, many schools have responded to enrollment and financial threats in their marketing efforts. Even the smallest schools now make big claims in their mission and vision statements and their viewbooks; none want to be out-promised. This emphasis has been accompanied by an enhanced customer-service orientation that can further encourage parents' most consumerist tendencies. Many schools now survey parents more frequently to assess their satisfaction. As the late Claudia Daggett, the longtime executive director of the Independent Schools Association of the Central States, pointed out in the June 2018 edition of The Trustee's Letter, this can contribute to a "Yelp effect" that encourages parents to treat their relationship with the school in precisely the entitled, transactional ways that can cause the school such distress.
A New Approach
In our experience, the schools that encounter the fewest boundary-breaking problems and preserve the best relationships with their families begin at the systemic, not the situational, level. They treat the shifts in parent behavior as the new normal. They don't anticipate a return to the levels of respect, trust, cooperation, and confidence schools once enjoyed. Instead, they work to redefine the home-school partnership as one in which the school is the senior partner.

Being the senior partner means that the school undertakes a systematic effort to build and sustain clarity throughout the school community about two key facets of school life: purpose and conduct. It means providing clear guidelines for parents about how best to interact with the school. In key ways, it means becoming more parental with parents—not by telling them how to parent but by modeling effective parenting when dealing with them. It absolutely does not mean condescending to parents, failing to listen to them, or dismissing their legitimate concerns. It means being appropriately, assertively clear about the school's values and expectations, about the boundaries of acceptable behavior, and about how disagreements and conflicts are handled.

Purpose in this context isn't related to the typical school mission or vision statement. Most schools' statements proclaim identical commitments and goals and are too long, full of pledges the school can't possibly fulfill, and riddled with clichés. They are essentially wish lists. There's nothing wrong with being aspirational, but with occasional noteworthy exceptions, these statements rarely capture the imagination in a way that shapes behavior. Purpose in this context means guiding principles: the school's most essential defining beliefs that distinctively mark its approach to students and teaching. In most schools, these tend to center on academic excellence and values that come under the heading of respect for others, ethical responsibility, and increasingly, on diversity, equity, and inclusion. The values will vary among schools. What matters is building clarity and consensus about them.

Conduct refers to the way the school's core values are enacted—what are the minimum non negotiables of belonging to the school community. Schools have no right to tell families how to live or what to believe, but they cannot function without basic norms for behavior and shared understandings about education itself. And independent schools do have a right to lay out for parents—who, after all, are not forced to enroll their children—the essential requirements of being part of the school. Conduct means that a school's few central values apply to its entire community, not just to students, but to faculty, staff, administration, trustees, and parents. If respect for others is a true top-of-the-tree value for a school, the adults in the community must not just teach it to students, but model it. Children always learn more from the example we set than the sermons we preach.
Continuous Community Effort
Over the past 20 years, many school enrollment contracts have started including language that confirms the importance of students and parents observing the school's values and, often, affirms that failure to do so, by a student or a parent, could be grounds for separation from the school. Whether a school has such a provision, the key is to build a broad, shared understanding of conduct among the larger school community. Student assemblies and all-school meetings, back-to-school nights, parent-teacher conferences, and newsletters all provide opportunities to underscore and reinforce core values. But a startup initiative to increase awareness is not enough; there must be a continuing effort that includes orientation for new members and reminders and refreshers for everyone. Their essential message to parents should be: "To help your children grow up well, these are the values and expectations we teach them. We need you to help us help them succeed by joining us as models of these values and behaviors."

Ideally, this message should begin early, during the admission process. A prospective family needs to know what kind of school it is joining, and the school needs to remember that it is welcoming a family, not just a student. Too many schools have decided that true excellence means promising all things to all people. They neglect to prepare students and especially parents for the school's shared essential expectations. Having failed to establish guidelines for community membership, they risk having their decisions, notably those about discipline, seen as arbitrary and capricious. By contrast, the more clearly and energetically a school stands for something, the more attractive it can become—and the better prepared it will be to hold all its members accountable and thus to fulfill its mission on behalf of its students.
–TODAY's POEM TO CONSIDER–
A poem, just for you ... (thank you Bob Hetzel)
Ten Thousand Flowers In Spring
Ten thousand flowers in spring, the moon in autumn,
a cool breeze in summer, snow in winter.
If your mind isn't clouded by unnecessary things,
this is the best season of your life.
—by Wu-Men
STAY FOCUSED ON COVID-19 SCIENCE
FROM The Atlantic
The Next 6 Months Will Be Vaccine Purgatory
The Pfizer vaccine, which was just recommended for FDA authorization, and the Moderna vaccine, which is expected to follow next week, cannot hit manufacturing delays, and additional vaccine candidates, from AstraZeneca and Johnson & Johnson, must earn speedy authorization from the FDA early next year. Pfizer earlier revised down the number of doses it will deliver in 2020 and separately has said it cannot supply any additional doses to the U.S., beyond the 100 million already ordered, before June. The timeline for authorizing AstraZeneca's vaccine is up in the air after a messy clinical trial. And Johnson & Johnson's has not yet been proved to work. This article is an invitation to be realistic.
FROM The Harvard Business Review
How to Lead When Your Team Is Exhausted — and You Are, Too
It feels like the whole world is tired. Even though the vaccine shines a light at the end of the tunnel, the home stretch will be long and perhaps take a greater toll on our professional and personal lives than we expect it to.
To move through the second wave successfully, leaders need to reexamine their personal resilience and that of their team members: the ability and strength to overcome obstacles, bounce back, and recover in the face of challenges. How strong are you under pressure? How quickly do you bounce back from defeat?
Most importantly: How can you find the mental strength to lead through the last mile?
Note: Dr. Merete Wedell-Wedellsborg is the author of the book Battle Mind: How to Navigate in Chaos and Perform Under Pressure.
FROM Science News
As 2020 Comes to an End, Here's What We Still Don't Know About COVID-19
In early January, we had no tests for detecting the virus, no treatments, no vaccines. And though we're not where we want to be, we've made progress on all those fronts. But we still have so much to learn. Here are pressing questions that scientists seek to answer.
Why do some people get sick while others don't?

What are the long-term health consequences of an infection?

How long might immunity last?

What can we expect from the treatments and vaccines being developed?

Will the pandemic end in 2021?

Once the pandemic ends, will the virus still circulate?
–THE NEWS of COVID-19–
75,230,033
Cases Worldwide (Johns Hopkins CSSE)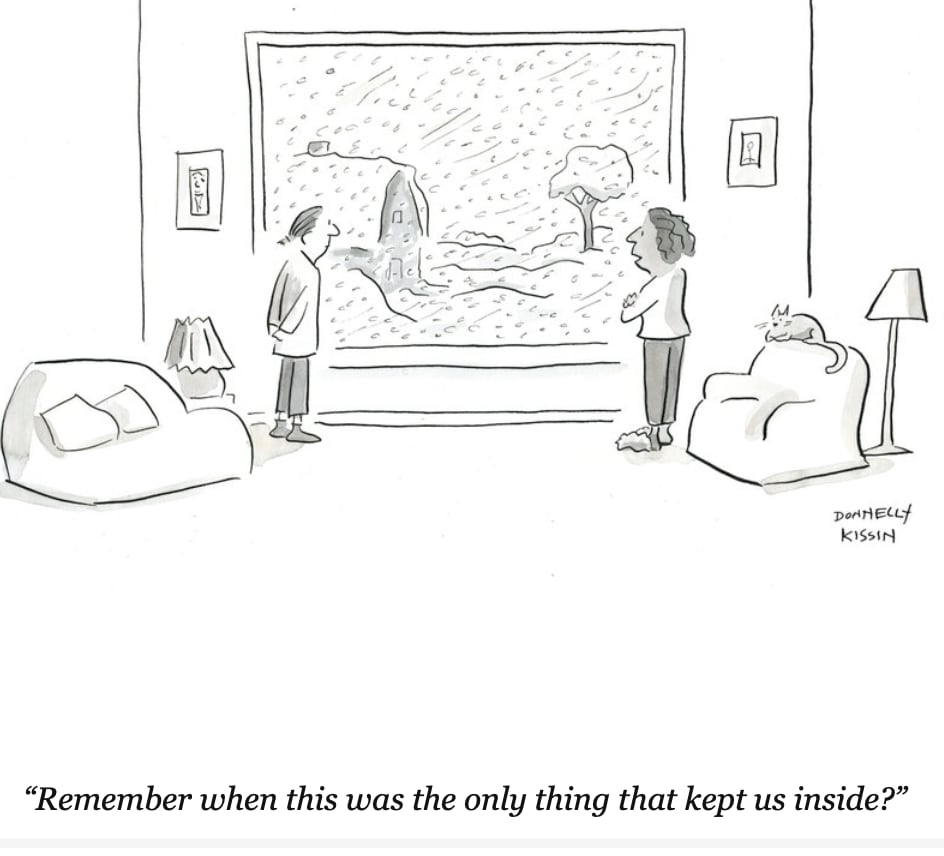 Record Infections and Deaths
The U.S. logged its latest record-high number of newly reported Covid-19 cases in a day, while also setting new daily records for reported deaths and for hospitalizations. The nation reported more than 247,000 new cases on Wednesday, according to data compiled by Johns Hopkins University, up from 198,357 a day earlier and surpassing the previous record of 233,133 reported for Friday. The data include a surge of cases in California, which on Tuesday reported a record 41,081 infections in addition to a backlog of around 12,500 cases. (The Wall Street Journal)
California is US Epicenter
California — the country's most populous and richest state — is the new epicenter of the U.S. coronavirus crisis, with unprecedented surges of seriously infected patients threatening to overwhelm hospitals and overflow morgues. The state is reporting unnerving numbers: California has set nationwide records for new cases again and again in the past week — most recently on Thursday, when it posted more than 50,000 infections, over 100,000 in 48 hours. If California were a country, it would be among the world leaders in new coronavirus cases, ahead of India, Germany and Britain. And the state's test positivity rate continues to climb, meaning the virus is spreading faster. The rate is now 11.5 percent, more than twice what experts consider high-risk. California is also setting daily death records. On Thursday, the state reported 379 new fatalities, topping its previous high of 293, set the day before. (The Washington Post)
FROM THE WHO: Holiday Season Amid COVID-19 and a
Growing Mental Health Crisis in Europe
Statement by Dr Hans Henri P. Kluge, WHO Regional Director for Europe-Copenhagen, 18 December 2020
The winter holidays mark the end of what has been an incredibly difficult year for everyone. The terrible impact of the pandemic means that the need to come together feels perhaps stronger than ever.
As we approach the holiday season, transmission across much of Europe remains intense and widespread. There have been close to 23 million cases of COVID-19 in Europe this year.
Tragically, as of yesterday, more than half a million of those with confirmed infections have lost their lives. The daily reported number of new COVID-19 deaths continues at the highest rates seen since the beginning of the year. As we come to the end of the year, I would like to reflect on the human toll this pandemic continues to inflict on our lives.
Overall, the devastation of the pandemic has been far-reaching and relentless, with lost lives and livelihoods. COVID-19 has forced families and communities apart, bankrupted businesses, and deprived people of opportunities that a year ago were taken for granted.
What has resulted is a growing mental health crisis in Europe.
From anxieties around virus transmission, the psychological impact of lockdowns and self-isolation, to the effects of unemployment, financial worries and social exclusion – the mental health impact of the pandemic will be long-term and far-reaching.
National surveys undertaken during the initial stages of the pandemic revealed that a third or more of the adult population were distressed. An International Labour Organization survey on COVID-19 and young people found that due to the pandemic, 1 in 2 young people (aged 18–29 years) are subject to depression and anxiety, and 1 in 6 are probably affected. Up to 20% of health care workers are suffering from anxiety and depression.
It is clear that even though the impact has varied, no demographic or age group has been spared.
The mental health toll of COVID-19 will be compounded by anxieties that often present during the winter and holiday season. We cannot underestimate the impact this can have on our friends, our families and our own mental health.
Without the traditional physical support of networks to rely on, it is vital we take steps to counter the mental health impact on individuals and our communities in any way we can. In this season of giving, protecting our own mental health and well-being, and promoting that of others, is one of the best gifts we can give.
COVID-19 Integrating into Our Genetic Code?
People who recover from COVID-19 sometimes later test positive for SARS-CoV-2, suggesting their immune systems could not ward off a second attack by the coronavirus or that they have a lingering infection. A study now hints at a different explanation in which the virus hides in an unexpected place. The work, only reported in a preprint, suggests the pandemic pathogen takes a page from HIV and other retroviruses and integrates its genetic code—but, importantly, just parts of it—into people's chromosomes. The phenomenon, if true and frequent, could have profound implications that range from false signals of active infection to misleading results from COVID-19 treatment studies. (Sciencemag.org)
The Moderna Vaccine Looks to Gain Approval from FDA
A federal vaccine-advisory committee is likely to recommend that the Food and Drug Administration grant an emergency-use authorization for the new Covid-19 vaccine from Moderna when the panel meets Thursday, its chairman said. "I have no serious doubts that there will be a likely approval" for broad U.S. use of the vaccine, said Arnold Monto, a professor of public health and epidemiology at the University of Michigan who chairs the FDA's Vaccines and Related Biological Products Advisory Committee. (The Wall Street Journal)
President Emmanuel Macron of France Tests Positive
President Emmanuel Macron of France has tested positive for the coronavirus, the French presidency said on Thursday, just as his government was trying to lift lockdown restrictions before Christmas and avoid another wave of infections.
"This diagnosis was established after a RT-PCR test that was carried out as soon as the first symptoms appeared," a statement from the presidency said. It did not reveal what those symptoms were and when they first appeared.
Mr. Macron will work in isolation for the next seven days, the statement added. On Thursday, he spoke over video at a conference on humanitarian aid and did not seem to display any symptoms. The office of Jean Castex, the country's prime minister, said that he would also quarantine because of his recent proximity to Mr. Macron. (New York Times)
Once Approved, the E.U.'s Vaccine Rollout is Set to Begin on Dec 27.
The first inoculations against the coronavirus will begin across the European Union on December 27, 28 and 29, the European Commission president, Ursula von der Leyen, said on Thursday, kicking off a high-stakes vaccination campaign across the bloc, with some member states among the hardest hit by the pandemic.
The rollout will depend on authorization by the E.U. drugs authority, the European Medicines Agency, which is set to deliberate on approving the Pfizer-BioNTech vaccine on Monday, a Commission spokesman said. He added that the Commission would seal the approval within 48 hours and that the vaccines would be distributed to member states beginning on Dec. 26. (New York Times)
The King of Sweden Denounces His Country's Response to the Virus
King Carl XVI Gustaf of Sweden said it was a failure that more lives weren't saved during the pandemic in an interview published on Thursday, underscoring the country's outlier status in the Nordic region for its relaxed lockdown measures.
"I believe we have failed," he said in an excerpt from an end-of-year special with the royal family on Swedish public service broadcaster SVT's news site. "We have a large number of people who have died and that is awful."
Nearly 8,000 people (7,893 as of Thursday) in Sweden have died because of the coronavirus since the pandemic hit earlier this year. Sweden has employed a comparatively lax strategy to combat the pandemic, neither imposing lockdowns nor requiring the wearing of face masks in public places. As a second wave of infections began surging in October, the country limited the size of public gatherings and closed some schools, yet bars, cafes and ski lifts remained open.
Neighboring Finland, Norway and Denmark imposed tougher restrictions, closing borders, schools and restaurants. Deaths related to the virus in these countries are a fraction of the number in Sweden. (New York Times)
–The STATS–
TODAY's TOTAL
GLOBAL CASES:
Johns Hopkins– 75,230,033
WHO–73,275,943
TOTAL GLOBAL DEATHS (WHO):
Today–1,650,348
Two Days Ago–1,623,064
EVOLUTION OF-GLOBAL CASES (WHO):
Today–73,275,943
Two Days Ago–
71,919,834
NEW CASES (WHO):
424,013
–Tracking the Virus Around the World–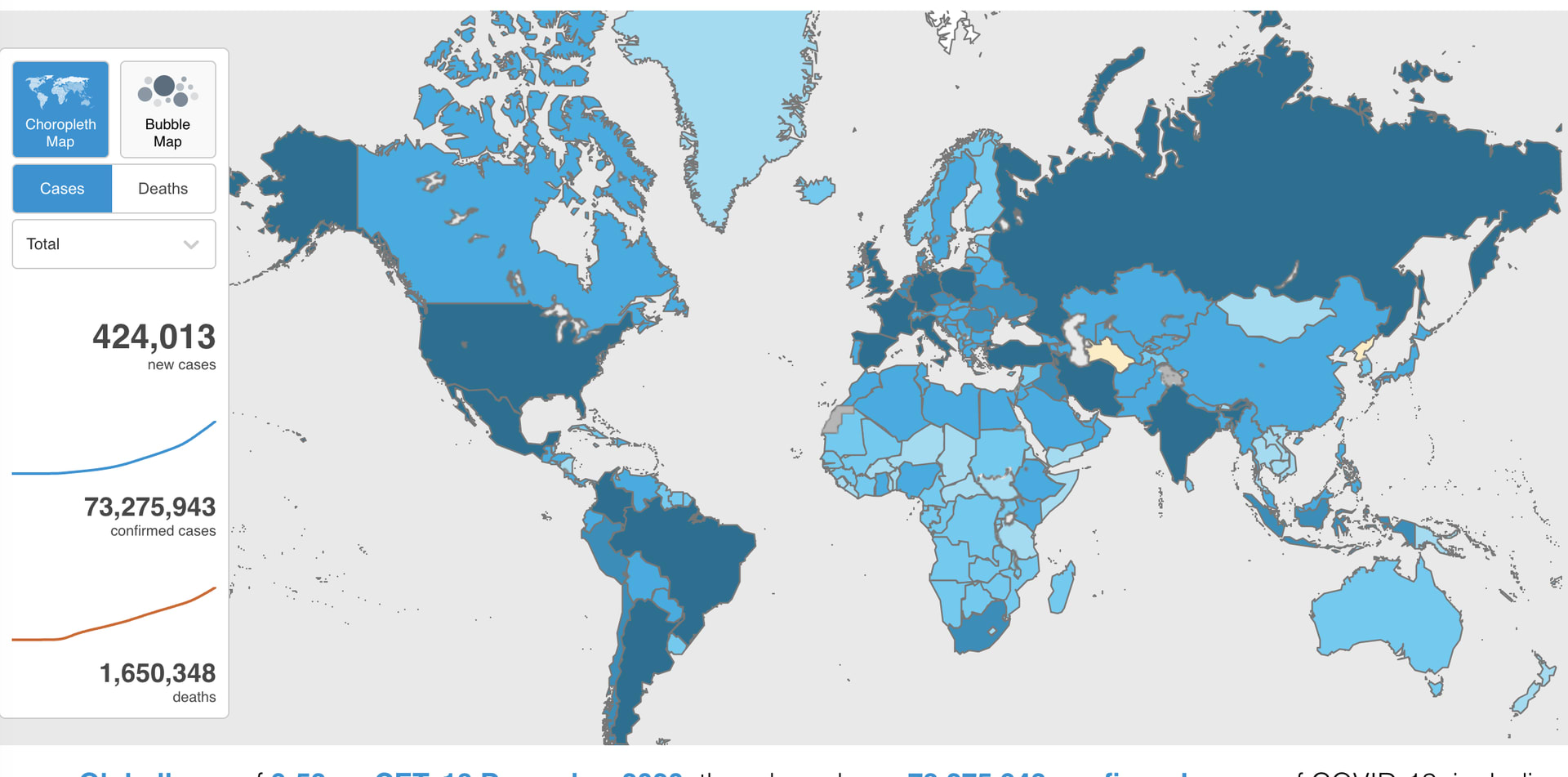 –FROM JOHNS HOPKINS CSSE–
The Cultures of Dignity Resources for Supporting
Social-Emotional Wellness
From Cultures of Dignity

,

For the Social-Emotional Tiny Guides from Rosalind Wiseman and Charlie Kuhn– a gift to our AAIE community– resources with no fee but plenty of insight.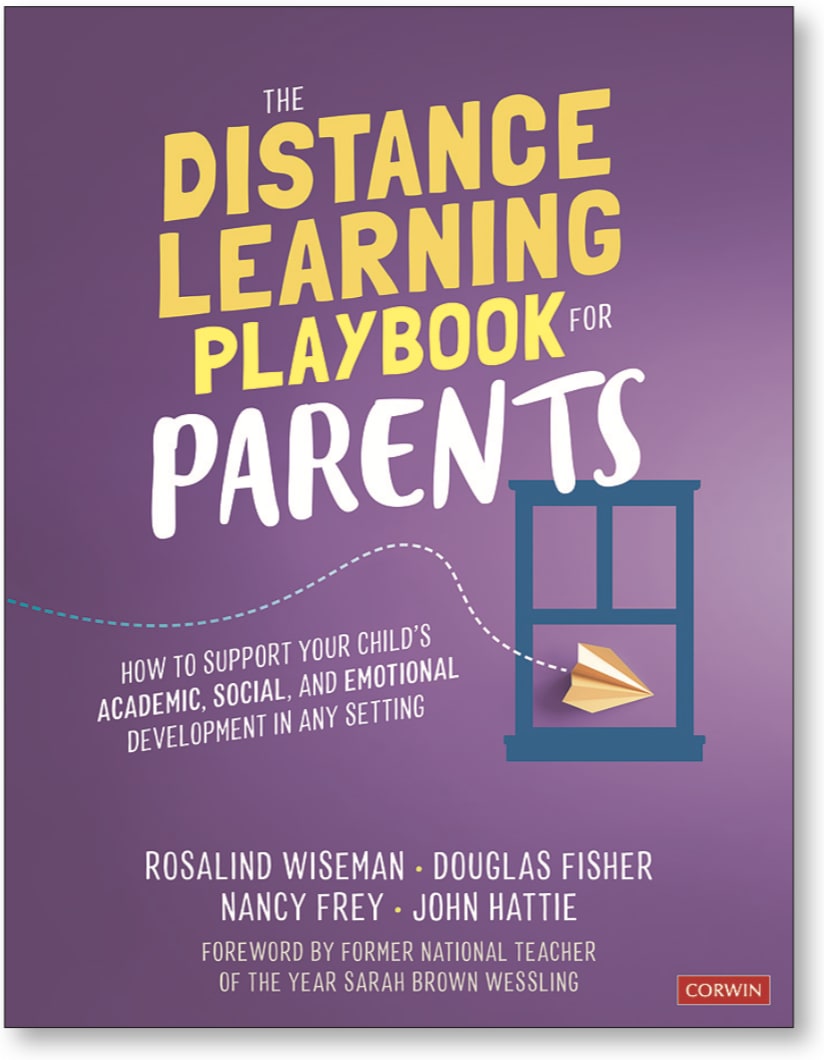 Rosalind Wiseman's newest book:

"Distance Learning Playbook for Parents–How to Support Your Child′s Academic, Social, and Emotional Development in Any Setting
A Final Note: The AAIE COVID-19 Briefing is provided to support your leadership for the school community you serve. We encourage you to use these resources in any way, shape or form that helps you, your communications and toward furthering close relationships across your community. – The AAIE Board