ASSOCIATION for the ADVANCEMENT of INTERNATIONAL EDUCATION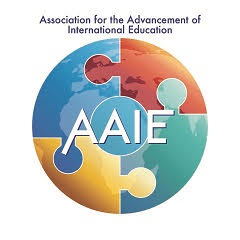 OUR MISSION
A global community that connects diverse people, ideas and resources, AAIE helps international educators lead with vision, wisdom, courage and integrity.
F3
Friday's Five Ideas for the Future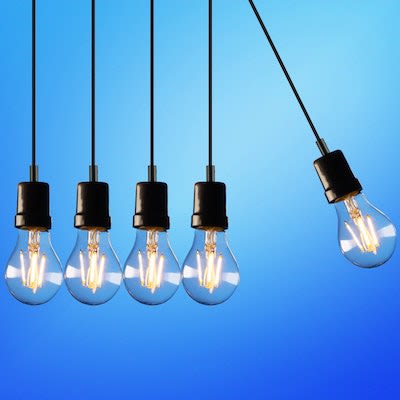 Leading in Uncertain Times
August 21, 2020
Welcome to this week's Friday Five (F3). As students begin to go back to school, it is hard to imagine their stress and the emotions of returning to "normal" when everything around them is anything but normal. So many of these students have not set foot in a classroom for upwards of eight months- some have embraced working independently at home while others have suffered greatly in isolation. But the return to school also brings with it a feeling of being a part of something bigger than themselves. Not isolated to just one school, one city or even one country, we witnessed an entire global community coming together to collectively make personal changes for the greater good. And this could well turn out to be one of the most important lessons learned in the course of their education. As we start to take small steps to the 'next' normal, let's be sure we remember what we can accomplish as a common community, and remind our students that we are not done tackling the issues that the world still faces. A silver lining perhaps that the COVID-19 crisis has fostered a generation with a deeper understanding of how personal sacrifice can make a global impact and they are ready for the next challenges we face.
We will continue to send the weekly F3 Newsletter and will also extend the conversation in LinkedIn. Please join us and share articles and ideas with us as we learn from each other globally.
Your Board of Trustees and Mark
WORTH A THOUGHT
"Whether you think you can or you think you can't, you're right." - Henry Ford
Now on to Friday's Five...
How to Lead Through Hard Times: The 5 Most Important Things to Know
Any leader worth their salt is asking how to support their team members. After all, these are hard times and leaders must consider how they sustain both people and performance moving forward. Your success as a leader will depend on your resilience, empathy, transparency, connectedness and balance. In this Forbes article, author Tracy Brower outlines what will be most important for each of these.
The Hard Truths of Climate Change - by the Numbers
Right now we are (rightly) focused on the pandemic, but there are other global issues beyond a pandemic that young people and their school communities must take seriously. We thought it was worth sharing Jeff Tollefson's highly visual examination in the September 2019 issue of Nature, where he examines a set of troubling charts showing how little progress nations have made toward limiting greenhouse-gas emissions.
The Danger of Humility
In this At the Table Podcast with Patrick Lencioni, Pat and team take on one of their most important topics yet - humility. The word humility is used more and more these days as the first of all virtues. But if used for the wrong purpose it can be extremely dangerous. It is important to understand what humility is - and isn't - and embrace it completely.
Great by Choice - How to Manage Through Chaos
We cannot predict the future. But we can create it. Words that resonate today as much as they did in 2011 when this article by Jim Collins and Morten T. Hansen appeared in Fortune magazine. When buffeted by tumultuous events, when hit by big, fast-moving forces that we can neither predict nor control, what distinguishes those who perform exceptionally well from those who underperform or worse?
7 Ways to Boost Confidence and Morale in Uncertain Times
It's during uncertain times that we need leadership the most. Turmoil, fear, and stress comes from uncertainty and the damage that it can cause to morale and productivity. It is the leader's role to look to bring order to chaos, calm the nerves of those around them, give people hope of successful outcome, and then get them working toward that successful outcome. In this Inc. article, author Gordon Tredgold offers seven tips to help bring order to chaos.
WORTH A READ
"No two persons ever read the same book". - Edmund Wilson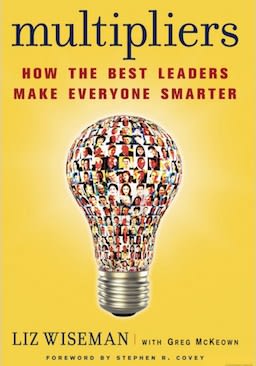 Multipliers: How the Best Leaders Make Everyone Smarter
by Liz Wiseman and Greg McKeown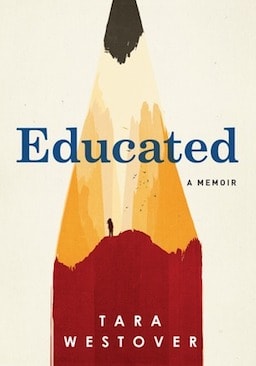 Educated a Memoir
By Tara West
NOTE: Repeating this listing as the author is hosting a reading that you might like to attend (see below).
WORTH A LOOK
Educated
A MEMOIR
An Evening By Tara West
Wednesday, September 16, 2020 at 5:00 PM EDT
Virtual Event - Free
Just as we are sensitive to the challenges of the coronavirus concerns - F3 will only focus on leadership learning and we'll ensure you receive our every-other-day coronavirus update as a separate publication.
To sign up for this newsletter
Please opt-in so that we remain in touch with the future and each other.
Contact Us
Mailing Address: AAIE PO Box 3496 Princeton, NJ 08543-3496
Physical Address: AAIE 15 Roszel Road Princeton NJ 08540

Phone: +1 609-716-7441
or +1 609-452-0990
Cell: +1 970-488-9416
www.aaie.org
© 2020 AAIE
If you received this email in error, you may unsubscribe from this list.