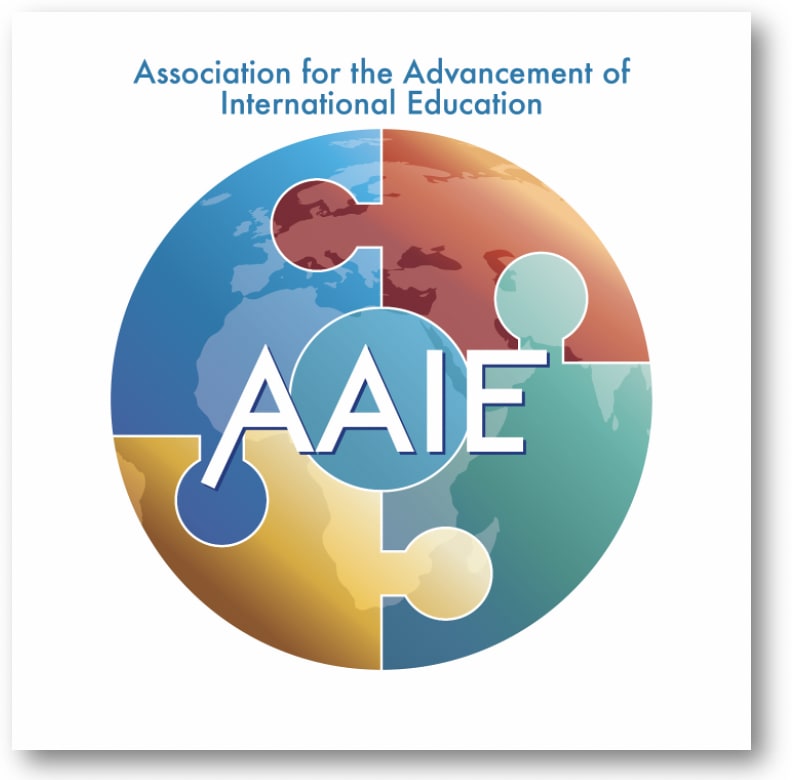 –WEDNESDAY–
AAIE's COVID-19 BRIEFING #195
Data and Ideas to Support Your Crisis Leadership
April 7, 2021
"The Humans of AAIE"
The AAIE Virtual Global Leadership CONVERSATION
Four More "Sleeps" Until Pre-Conference Day
If you are registered, then you should have received LOGIN information in a separate email yesterday. Please be sure to check your spam and junk folders in the event your mail server didn't recognize the sender.If not, please register or if you think there is a glitch, contact Gerri-Ann (gerri-ann@aaie.org) or Mark (mark@aaie.org)

PRECONFERENCES are scheduled for this coming Sunday, beginning at 8:00AM EDT
Keynoter Daniel Pink speaks on Monday at 8:00AM EDT
Keynoters Michael G. Thompson and Robert Evans speak Tuesday at 8:00AM EDT

Let's join our hands virtually and celebrate AAIE friends and international school leaders shining bright, supporting our leadership learning.

AISH OASIS

DAY

begins on Thursday, 7:00AM EDT
QUICK LINKS for Busy People
132,768,361

Worldwide Cases

The Rest of This Week's

CONVERSATIONS

One school's journey with Future Search and a master class in remote learning and building a learning academy

More info on AstraZeneca vaccine and blood clots– the risk-benefit

1 in 3 COVID infected persons present brain function concerns

Moderna vaccine generated antibodies last six months- more research to know if they last longer

Brazil with 4,000+ deaths per day

Ground zero is India
TODAY'S CARTOON
Thanks to the New Yorker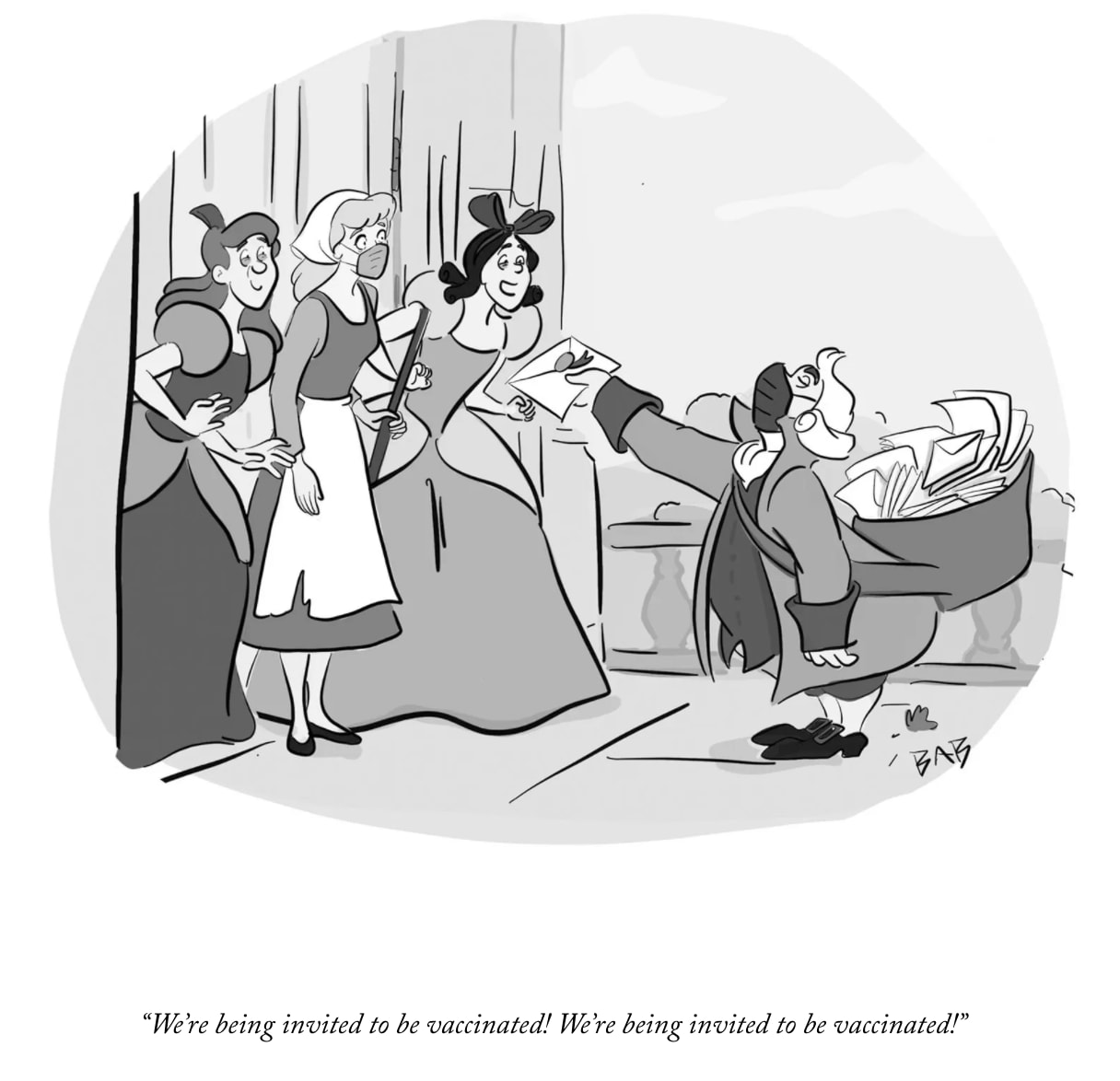 inspiration from Andrew Hoover
"Invitation"
Oh do you have time
to linger
for just a little while
out of your busy
and very important day
for the goldfinches
that have gathered
in a field of thistles
for a musical battle,
to see who can sing
the highest note,
or the lowest,
or the most expressive of mirth,
or the most tender?
Their strong, blunt beaks
drink the air
as they strive
melodiously
not for your sake
and not for mine
and not for the sake of winning
but for sheer delight and gratitude –
believe us, they say,
it is a serious thing
just to be alive
on this fresh morning
in the broken world.
I beg of you,
do not walk by
without pausing
to attend to this
rather ridiculous performance.
It could mean something.
It could mean everything.
It could be what Rilke meant, when he wrote:
You must change your life.
–by Mary Oliver
–THE REST OF THIS WEEK'S CONVERSATIONS–
with International School Leaders from Around the World
OUR WEEKLY GLOBAL
LEADERSHIP CONVERSATION #55
Our weekly global leadership CONVERSATION continues. where we place key leadership issues out front for all to see. Then we tackle the problem-solving as a community.
THURSDAY
8 April 2021
8:00AM EDT
THE LATIN AMERICA CONVERSATION #42
This week we renew our CONVERSATION, working together as we grapple with the unique leadership issues and context of Latin America
THURSDAY
8 April 2021
10:00AM EDT
THE AAIE NEW SCHOOL PROJECT: PHASE THREE
Our deliberations continue on the SEVEN PRINCIPLES that can guide NEW SCHOOL thinking for the future of international education.
LOOK FOR OUR PRESENTATION DURING THE AAIE GLOBAL LEADERSHIP CONVERSATION: Wednesday 14 April.
FRIDAY
9 April 2021
8:00AM EDT
Innovating in the Midst of the Pandemic:
Two Schools, One on a Future Search, the Other–Building a Virtual Academy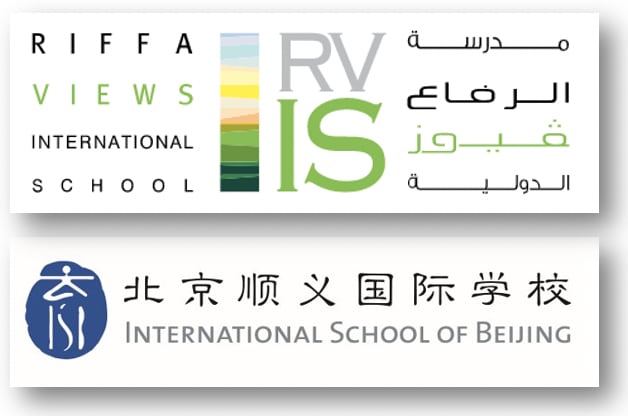 Editor's Note: The fourth installment of the Western Academy of Beijing and AAIE collaboration to feature innovative school practices unfolded today with Riffa Views International School telling their story of how how three driving questions and the Future Search Protocol defined the school's preferred future. The International School of Beijing delivered a master class on the importance of learning from failure, with a commitment to continuous improvement and building capacity for ongoing innovation. ISB shared their virtual academy concept, proving once again that necessity is the mother of invention.
Many thanks to Dr.Marta Medved Krajnovic, Head of School, Western Academy of Beijing.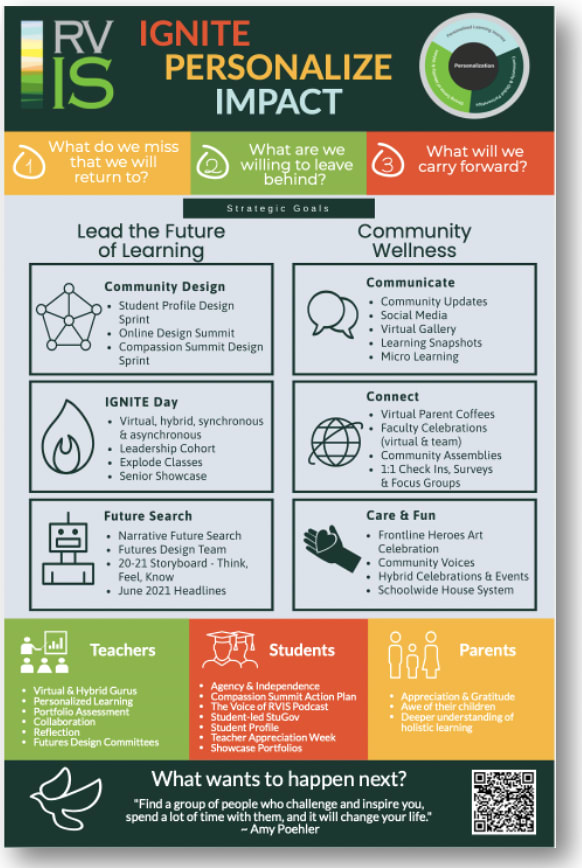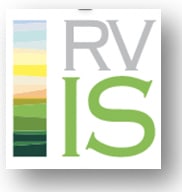 The RIFFA approach to reinvention in the midst of the global pandemic– driving strategic thinking with three essential questions and arriving with six strategies. And they did not forget "celebration."
WIth thanks to:
Tara Waudby, Head of School
Jessica Davis, Director for Learning
Dhara Levers, Futures Coordinator
The International School of Beijing presentation also focused on essential questions, leading out with a most vulnerable one, "How did failure help?" Moving through numerous iterations, the key themes of the ISB Online Teaching Model remained intact– but the ideas and actions changed within each theme as they applied organizational learning. The school also brought the context of having their community all over the globe, developing the Dragons Abroad Academy. Grade 10 student, Bessy Belay brought student voice to the presentation, she is currently learning from Ethiopia.
With thanks to:
Stacy Stephens, Director of Learning
Laura Brown, Innovative Learning Coordinator
Erin Fazekas, Teacher of Grades 1-3 in Dragons Abroad Academy
Bessy Belay, Grade 10 student in Dragons Abroad Academy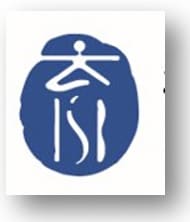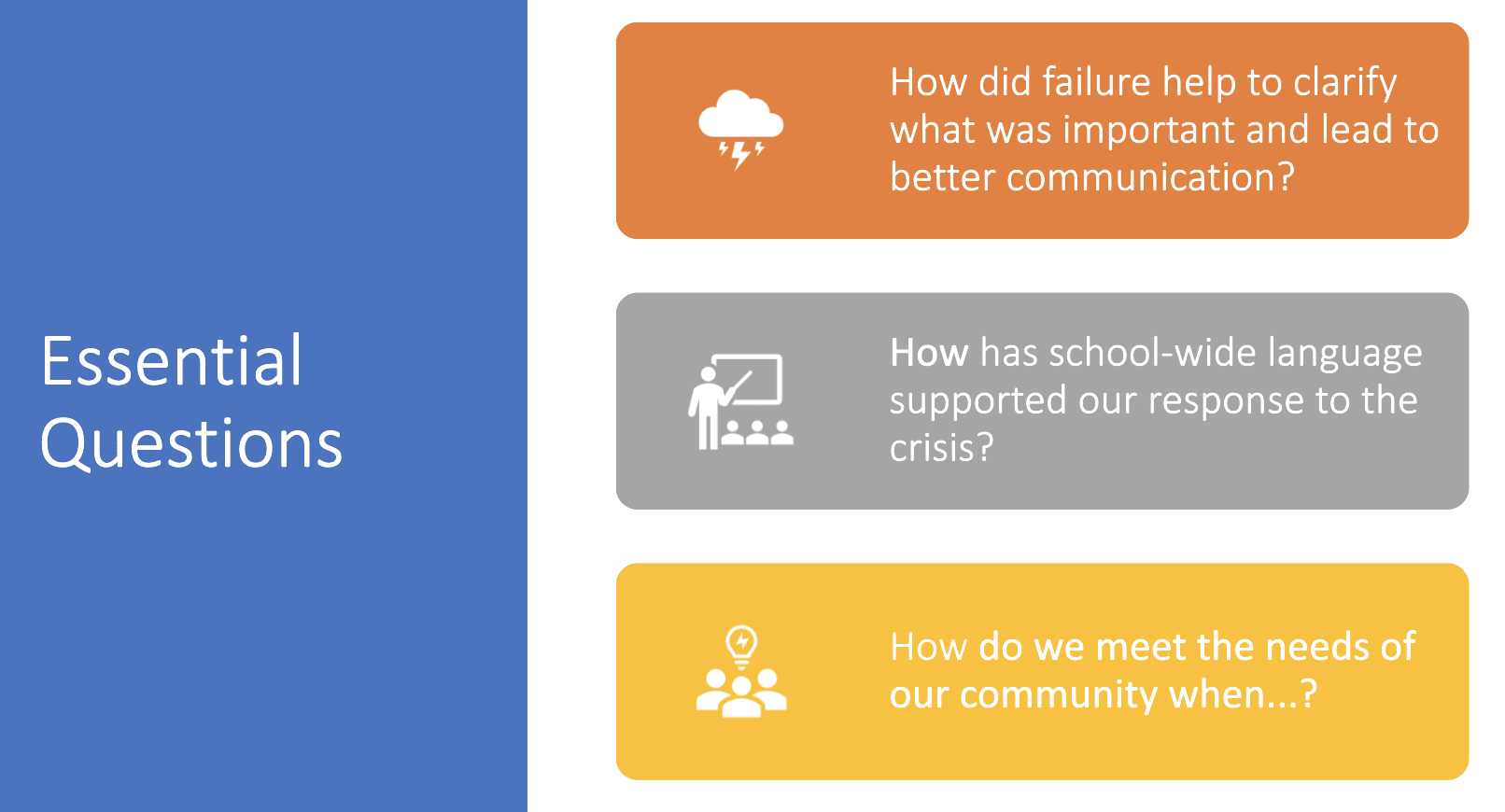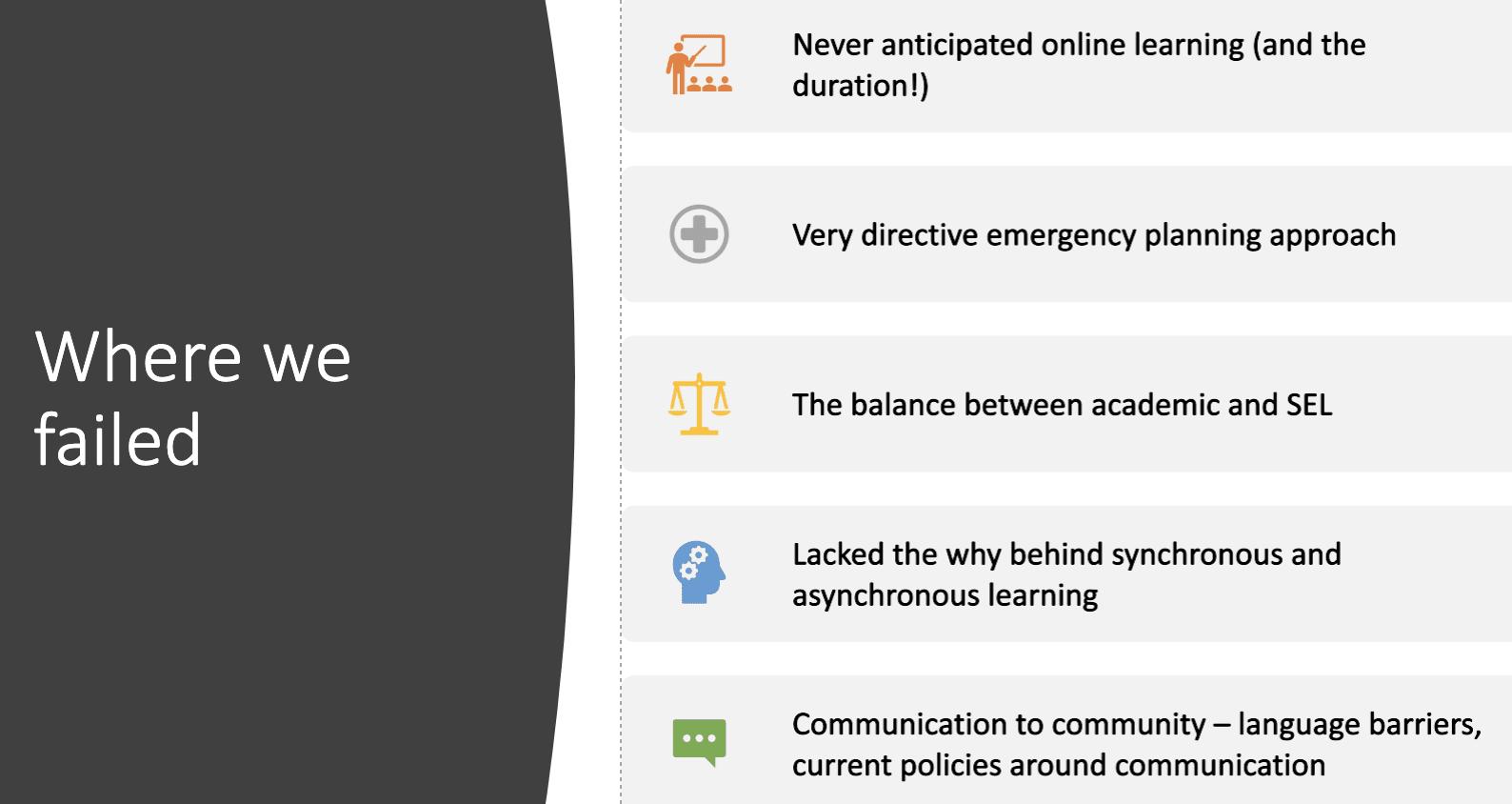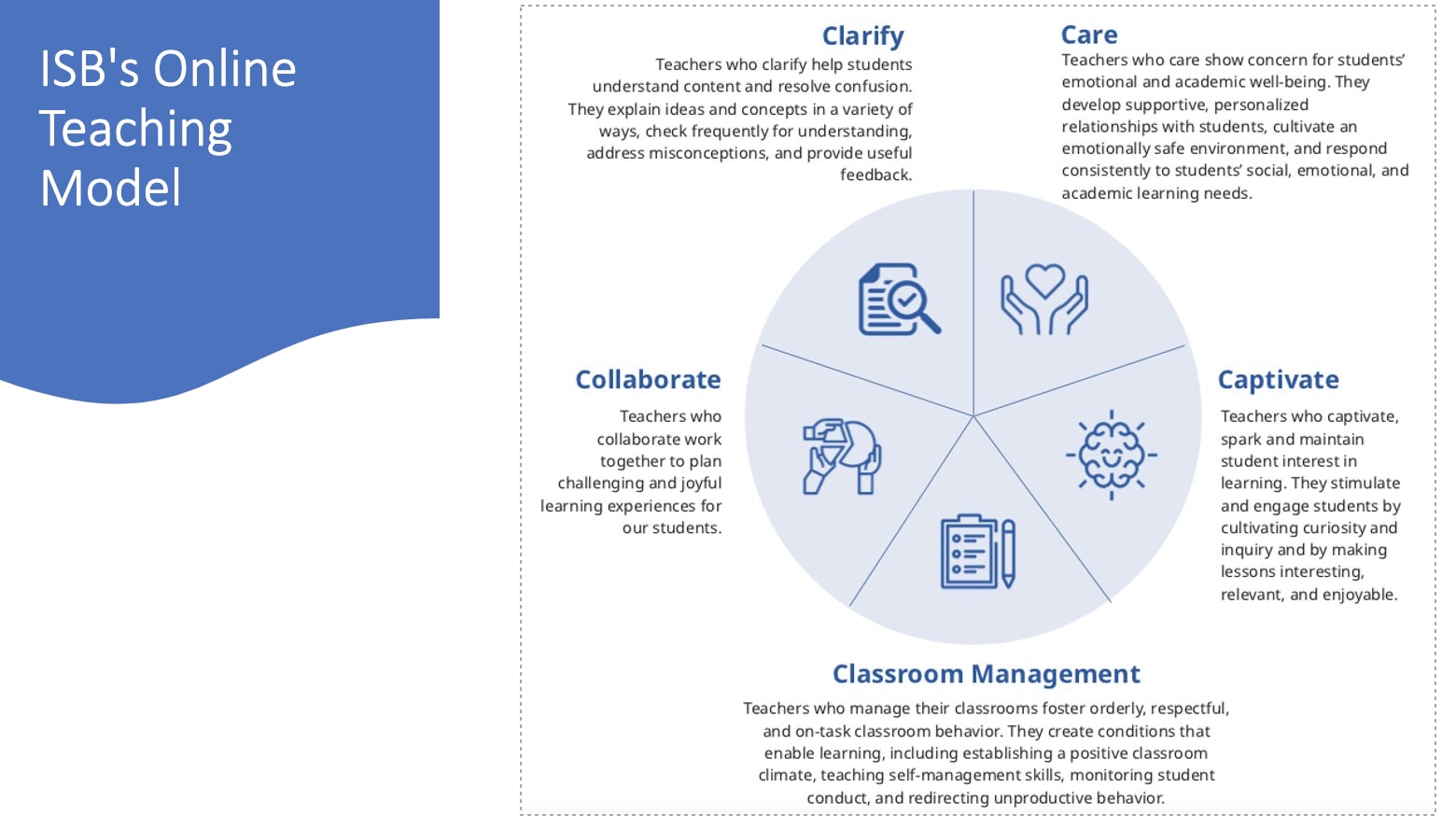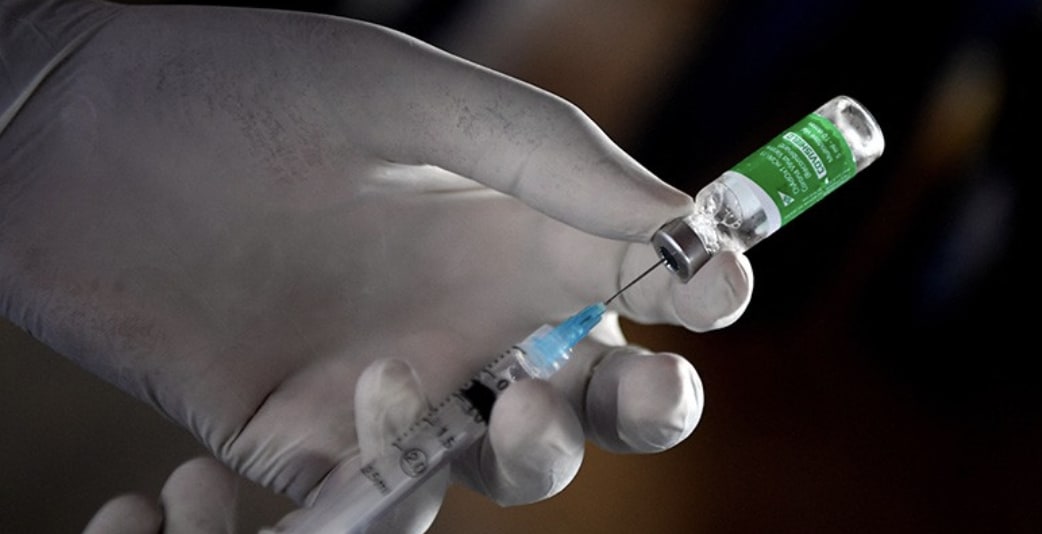 In Rare Instances, AstraZeneca's Covid-19 Vaccine Linked to Blood Clots, Regulators Say
The European Medicines Agency has concluded there is a link between AstraZeneca's Covid-19 vaccine and "very rare" but dangerous clotting events reported in a number of countries where the vaccine has been used, events which in some cases have been fatal.
A safety committee, the agency said Wednesday, concluded that "unusual blood clots with low blood platelets should be listed as very rare side effects" of the vaccine.
Regulators stressed that the benefits of the vaccine, which was shown to be 76% effective at preventing Covid infections in a large U.S.-based study, still outweigh its risks. "This vaccine has proven to be highly effective to prevent severe disease and hospitalization," said Emer Cooke, the EMA's executive director. "And it is saving lives."
Editor's Note: A fascinating read that is both factual in the lived experience in Sweden and the research on prevention of community spread. It is also a very personal account of how a country did or did not take care of the elderly and medically compromised.
Sweden's per-capita case counts and death rates have been many times higher than any of its Nordic neighbors, all of which imposed lockdowns, travel bans, and limited gatherings early on. Over all in Sweden, thirteen thousand people have died from covid-19. In Norway, which has a population that is half the size of Sweden's, and where stricter lockdowns were enforced, about seven hundred people have died. It's likely that some simple policy changes—especially shutting down visitations to nursing homes sooner, and providing more P.P.E. and testing to nursing-home staff—would have saved lives. And the strategy doesn't seem to have helped the economy much: the Swedish G.D.P. fell by around three per cent, better than the European average, but similar to the drop in other Nordic countries.
The mRNA-based Moderna vaccine spurs an immune response that persists for at least six months.
The two-dose vaccine made by Moderna in Cambridge, Massachusetts, has been shown to be 94% effective at preventing COVID-19. To learn whether the vaccine provides lasting protection, Mehul Suthar at Emory University School of Medicine in Decatur, Georgia, and his colleagues studied antibodies collected from 33 people who received the vaccine during an early phase of testing (N. Doria-Rose et al. N. Engl. J. Med. https://doi.org/f5c6; 2021).
Three types of test showed that participants still had antibodies against the coronavirus six months after receiving their second dose of the vaccine. For example, antibodies from all participants, including those in the oldest age group, could inhibit a modified version of SARS-CoV-2 in the laboratory. The authors are now studying whether antibodies elicited by the vaccine last for more than six months.
–THE NEWS of COVID-19–
132,768,361 Cases Worldwide (Johns Hopkins CSSE)
Brazil With Over 4,000 Fatalities Each Day
Brazil's brutal surge in COVID-19 deaths will soon surpass the worst of a record January wave in the United States, scientists forecast, with fatalities climbing for the first time above 4,000 in a day on Tuesday as the outbreak overwhelms hospitals. Brazil's overall death toll trails only the U.S. outbreak, with nearly 337,000 killed, according to Health Ministry data, compared with more than 555,000 dead in the United States. But with Brazil's healthcare system at the breaking point, the country could exceed total U.S. deaths, despite having a population two-thirds that of the United States, two experts told Reuters. "It's a nuclear reactor that has set off a chain reaction and is out of control. It's a biological Fukushima," said Miguel Nicolelis, a Brazilian doctor and professor at Duke University, who is closely tracking the virus. (Reuters.com)
1 in 3 Covid-19 Patients are Diagnosed
with a Neuropsychiatric Condition
About 1 in 8 of the patients (12.8%) were diagnosed for the first time with such an illness, most commonly anxiety or depression. Compared to control groups of people who had the flu or other non-Covid respiratory infections, first-ever neuropsychiatric diagnoses were almost twice as high.
The study, published Tuesday in The Lancet Psychiatry, used real-world health data on millions of people to gauge the incidence of 13 brain disorders. Anxiety, mood, and substance use disorders were most common, but the researchers also found worrying, if lower, rates of serious neurological complications, especially in patients who had been severely ill with Covid-19. In all Covid-19 patients, 0.6% developed a brain hemorrhage, 2.1% an ischemic stroke, and 0.7% dementia.
"We need urgent research to better understand how and why does this occur in patients with Covid-19 and how they can be treated and [how to] prevent it," Max Taquet, a clinical fellow in psychiatry at the University of Oxford and a study co-author, said on a call with reporters on Tuesday. "But we think that regardless of the explanation, health services need to be prepared for the increased demand that this data is showing." (STATnews)
3,000,000 Deaths
Coronavirus-related deaths worldwide crossed 3,000,000 yesterday according to a Reuters tally, as the latest global resurgence of Covid-19 infections is challenging vaccination efforts across the globe. Worldwide Covid-19 deaths are rising once again, especially in Brazil and India. Health officials blame more infectious variants that were first detected in the United Kingdom and South Africa, along with public fatigue with lockdowns and other restrictions. (Reuters)
India is the New Ground Zero
Ground zero of the world's Covid-19 outbreak shifted to India Monday as it recorded more than 100,000 fresh cases for the first time, topping the daily totals everywhere else in the world. The South Asian nation is locking down neighborhoods and restricting travel again even as it tries to ratchet up its vaccination drive to save lives and salvage its nascent economic recovery. With the number of new infections in the U.S. and Brazil retreating from recent highs, India now has the most new cases in the world. The financial center of Mumbai and the surrounding state of Maharashtra are ground zero once again, dashing hopes that India's megacities may have seen the worst as the most densely populated neighborhoods reached some sort of herd immunity. (The Wall Street Journal)
A New Variant Discovered in California
The (San Francisco) Bay Area has yet another coronavirus variant to contend with. Through genomic sequencing, the Stanford Clinical Virology Lab has identified and confirmed one case of an emerging variant that originated in India, according to lab director Dr. Benjamin Pinsky. The lab is screening seven other presumptive cases and should have the results early this week, he said. According to Pinsky and news reports, the confirmed case is a patient from a Stanford Health Care clinic and likely occurred in Santa Clara County. County health officials said they are not yet monitoring the new variant because it is not yet on the Centers for Disease Control and Prevention's list of concern. (The San Francisco Chronicle)
More Antibodies and an Easier Vaccine to Produce
A new vaccine for Covid-19 that is entering clinical trials in Brazil, Mexico, Thailand and Vietnam could change how the world fights the pandemic. The vaccine, called NDV-HXP-S, is the first in clinical trials to use a new molecular design that is widely expected to create more potent antibodies than the current generation of vaccines. And the new vaccine could be far easier to make. Existing vaccines from companies like Pfizer and Johnson & Johnson must be produced in specialized factories using hard-to-acquire ingredients. In contrast, the new vaccine can be mass-produced in chicken eggs — the same eggs that produce billions of influenza vaccines every year in factories around the world. (The New York Times)
COVID Impact on the World Economy
The United States is likely to be the only large economy to emerge even richer from the COVID-19 pandemic than if the crisis had never occurred, according to the latest global economic projections released by the International Monetary Fund yesterday. The IMF forecasts global growth of 6 percent in 2021, an increase of 0.5 percent from its January projection. Of major countries, India is expected to see the strongest growth, 11.3 percent in 2021—after a steep 7.1 percent contraction in 2020. The news is worse for countries further down the income ladder, as policies enacted by rich countries—namely bilateral deals that have effectively ring-fenced the global vaccine rollout—threaten to slow down their economic recovery. Indeed, out of advanced, emerging, and low-income economies, only those in the latter group are expected to see a bigger drop in GDP than they endured during the 2008 financial crisis. (foreignpolicy.com)
Worldwide Vaccinations per 100 People: As of April 7, 2021
–Now Uruguay and Hungary Continue to Lead the World–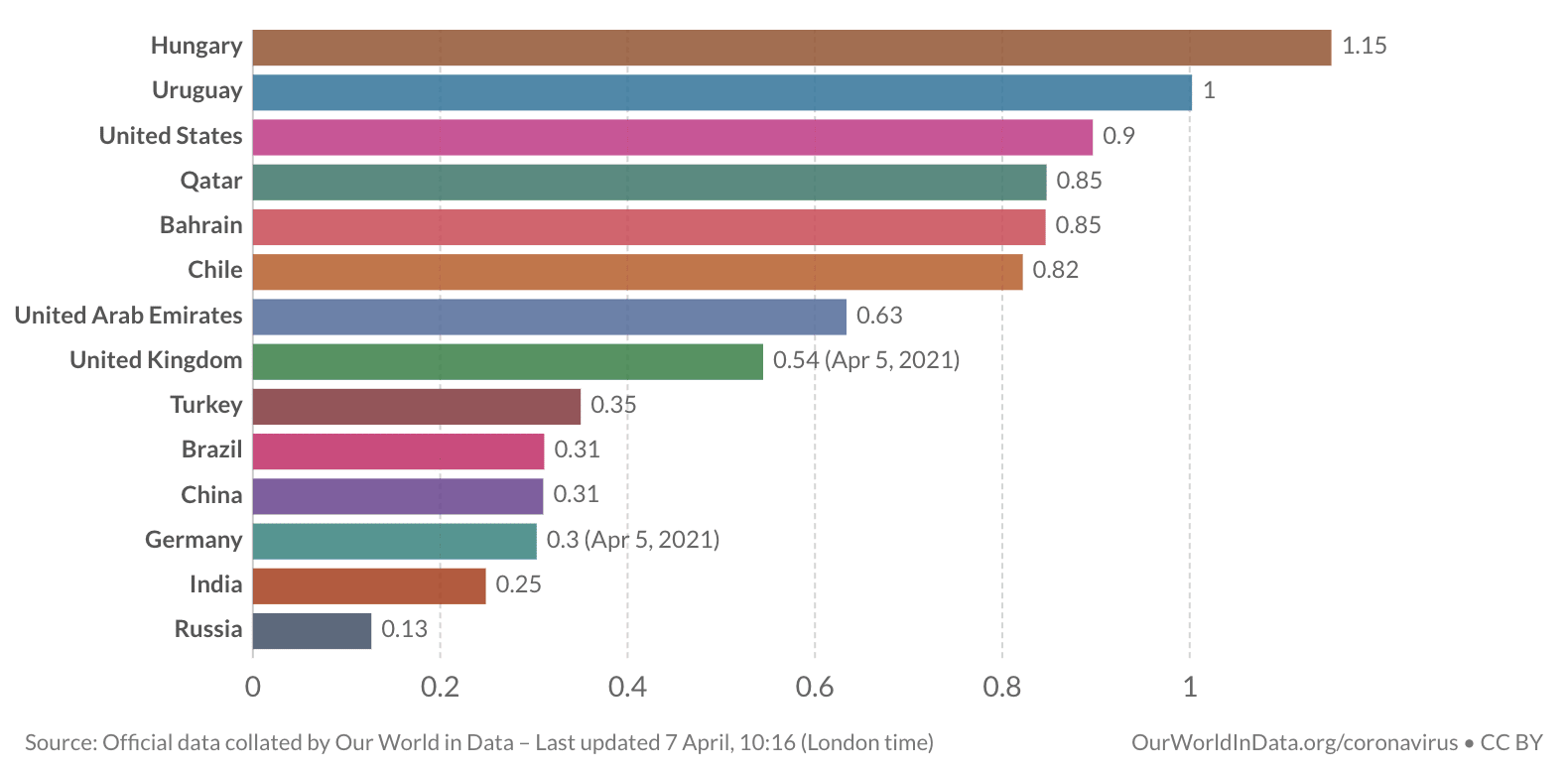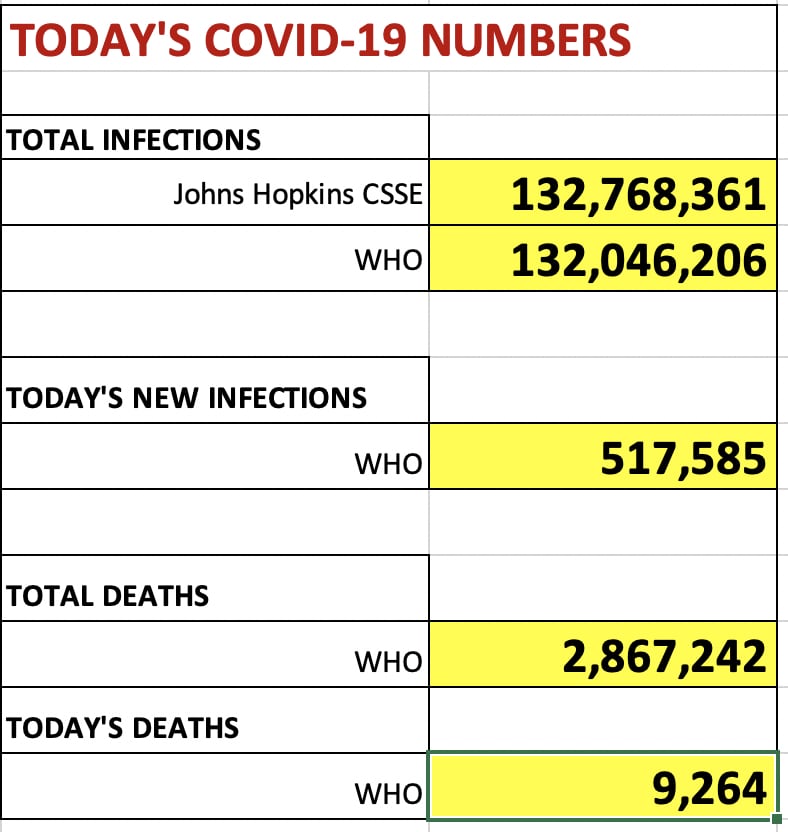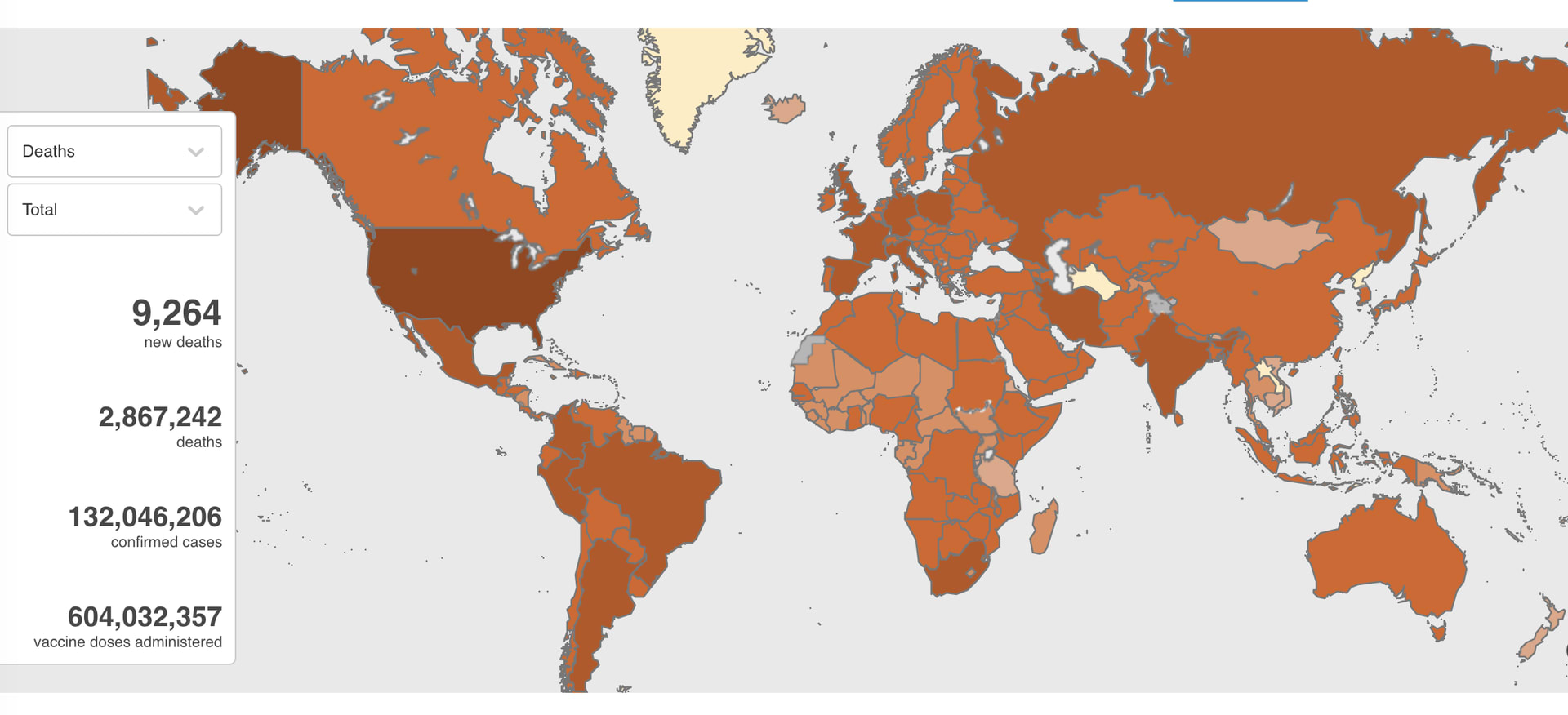 –FROM JOHNS HOPKINS CSSE–
From Johns Hopkins

CSSE,

the

Infection Rate World Graphic
The Cultures of Dignity Resources for Supporting
Social-Emotional Wellness
From Cultures of Dignity

,

For the Social-Emotional Tiny Guides from Rosalind Wiseman and Charlie Kuhn– a gift to our AAIE community– resources with no fee but plenty of insight.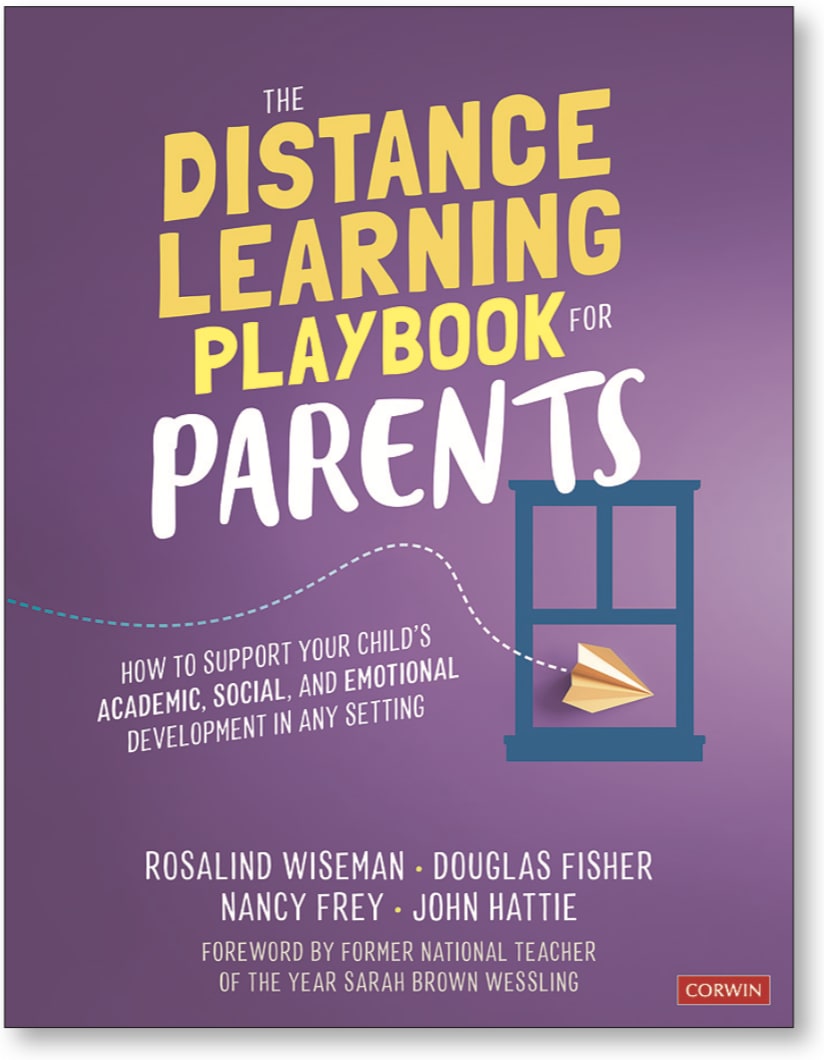 Rosalind Wiseman's newest book:

"Distance Learning Playbook for Parents–How to Support Your Child′s Academic, Social, and Emotional Development in Any Setting
A Final Note: The AAIE COVID-19 Briefing is provided to support your leadership for the school community you serve. We encourage you to use these resources in any way, shape or form that helps you, your communications and toward furthering close relationships across your community. – The AAIE Board