ASSOCIATION for the ADVANCEMENT of INTERNATIONAL EDUCATION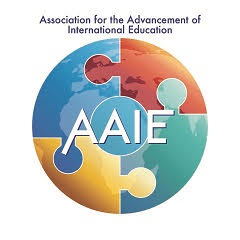 OUR MISSION
A global community that connects diverse people, ideas and resources, AAIE helps international educators lead with vision, wisdom, courage and integrity.
F3
Friday's Five Ideas for the Future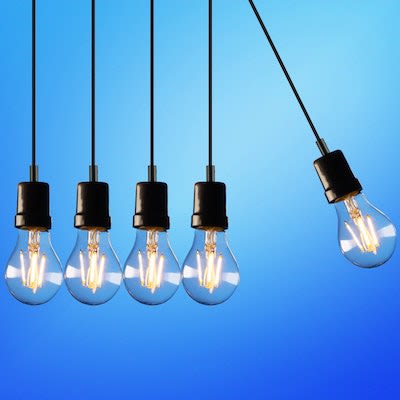 Leading in Uncertain Times
August 28, 2020
Welcome to this week's Friday Five (F3). We are living in a time of questions without answers. When will schools reopen? How long will they remain open when they do? When will we have access to a vaccine? Most importantly, will life go back to "normal" and what will that look like? Perhaps harder than the struggle itself is the fact that the future remains so uncertain and beyond our control. As leaders we need to understand this emotional space many people are coming from, and that our inherent intolerance for uncertainty is causing the greatest stress on our communities. So how do we help our schools to navigate through these uncertain times? It is through honest conversations that we can control what matters most: our opinions, impulses, desires, aversions and behaviors. Accepting the uncertainty inherent in life - particularly pandemic life - is better than fighting a constant battle against it. Working together as communities to discuss what we can control is the solution to getting to the other side of this crisis.
We will continue to send the weekly F3 Newsletter and will also extend the conversation in LinkedIn. Please join us and share articles and ideas with us as we learn from each other globally.
Your Board of Trustees and Mark
WORTH A THOUGHT
"We cannot tell what may happen to us in the strange medley of life. But we can decide what happens in us- how we can take it, what we do with it- and that is what really counts in the end."
- Joseph Fort Newton
Now on to Friday's Five...
Preparing Your Mind for Uncertain Times
What ancient philosophers can teach us about embracing the unknown

Humans abhor uncertainty and will do just about anything to avoid it; even choosing a known bad outcome over an unknown but possibly good one. Yet today is a time of questions without answers. In this article in the Atlantic, Eric Weiner writes that there are two ways to solve the "problem" of the unknown: by decreasing the amount of perceived risk or by increasing our tolerance for uncertainty. Most of us focus almost exclusively on the former, however many philosophers think this is a mistake. So what can we learn from ancient philosophers? (Thanks to Dr. Bob Hetzel for the article)
How to Lead With Emotional Intelligence in the Time of COVID-19

At Johns Hopkins, in addition to monitoring the map and progress on vaccines, the impact COVID-19 has on the human condition is also being examined. In this article by psychologist and Johns Hopkins public health faculty member Laura K. Murray, she discusses her work around the globe. From those running businesses and organizations who are trying to save jobs and pivot creatively - to leaders in academia now working through new processes for ensuring student progress and holding graduations - to school leaders trying to keep families and kids happy while working with teachers who themselves have children at home, Murray has had the opportunity to draw from her observations that leadership will be one of the most heavily tested skills throughout the coronavirus pandemic.
The Leader as Coach

As a manager, you knew what needed to be done, you taught others how to do it, and you evaluated their performance. Not today. Rapid, constant, and disruptive change is now the norm, and what succeeded in the past is no longer a guide to what will succeed in the future. In this Harvard Business Review article, authors Herminia Ibarra and Anne Scoular discuss how to cope with this new reality and how companies are now moving away from traditional command-and-control practices to the role of the manager becoming more of a coach.
Our Students Are Depending on Us - Teaching Through COVID-19
How creative educators are rising to the challenges of the coronavirus pandemic

As schools around the world closed their campuses and pivoted to online instruction in a sweeping and unprecedented shift, teachers and schools had to find creative ways to teach and support students despite COVID-19. Like other essential workers, educators have unexpectedly found themselves on the front lines of the pandemic, asked to fulfill their mission of educating and caring for children under difficult and potentially risky conditions. This article from the Atlantic takes a look at some of the innovative ways that teachers and schools are handling this next normal.
Emotional Intelligence: The 3 Things Every Leader Needs To Know For Leading Remote Teams
Every remote worker is sharing a similar emotional state - and leaders have to use emotional intelligence to help their remote teams as the emotional challenges - for all of us - are many. The key to surviving this "life-quake" from a leadership perspective is inside a four-word story: "You are not alone." But the paradox for remote workers is that it feels like we are alone. In this Forbes article, Chris Westfall asks what can emotionally intelligent leaders do to create connection? Her advice ... begin by accessing a deeper understanding of the three areas where everyone is impacted by the pandemic.
WORTH A READ
"Reading brings us unknown friends" – Honoré de Balzac
Just as we are sensitive to the challenges of the coronavirus concerns - F3 will only focus on leadership learning and we'll ensure you receive our every-other-day coronavirus update as a separate publication.
To sign up for this newsletter
Please opt-in so that we remain in touch with the future and each other.
Contact Us
Mailing Address: AAIE PO Box 3496 Princeton, NJ 08543-3496
Physical Address: AAIE 15 Roszel Road Princeton NJ 08540

Phone: +1 609-716-7441
or +1 609-452-0990
Cell: +1 970-488-9416
www.aaie.org
© 2020 AAIE
If you received this email in error, you may unsubscribe from this list.