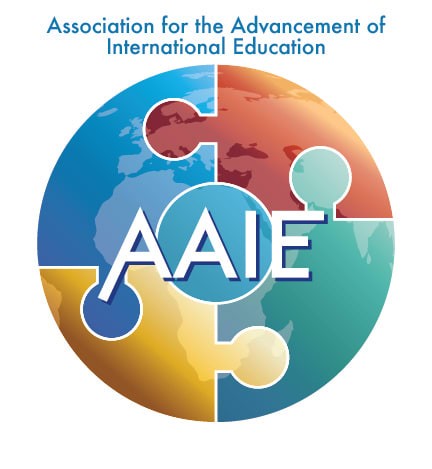 –Monday–
AAIE's COVID-19
BRIEFING #87
July 20, 2020
Highlights
14,567,109 Cases World-wide

–

(Johns Hopkins CSSE)

This Week's Thursday

CONVERSATION

: A "Q and A" with Tom Shearer, Director, Office of

Overseas Schools, Department of State

In Israel, schools are the source of the infection uptick

The American Nicaraguan School's "Reunification" Plan

From the Economist: The Costs of Missing School

Older Children Spread the Coronavirus Just as Much as Adults

The essential intervention of contact tracing
See the American Nicaraguan School Reopening Plan
–THIS WEEK's CONVERSATION– (summer schedule)
Be with us on July 23–8:00AM EDT
Our Global Leadership Community- Together
Twenty-One Weeks Running
A Weekly CONVERSATION between School Heads and Senior Leaders #21
Taking a Global View
"Q and A" session with Tom Shearer, Director of the
Office of Overseas Schools
With thanks to Will Richardson who has facilitated our Thursday CONVERSATIONS since the very beginning.
The American Nicaraguan School
"Reunification" Plan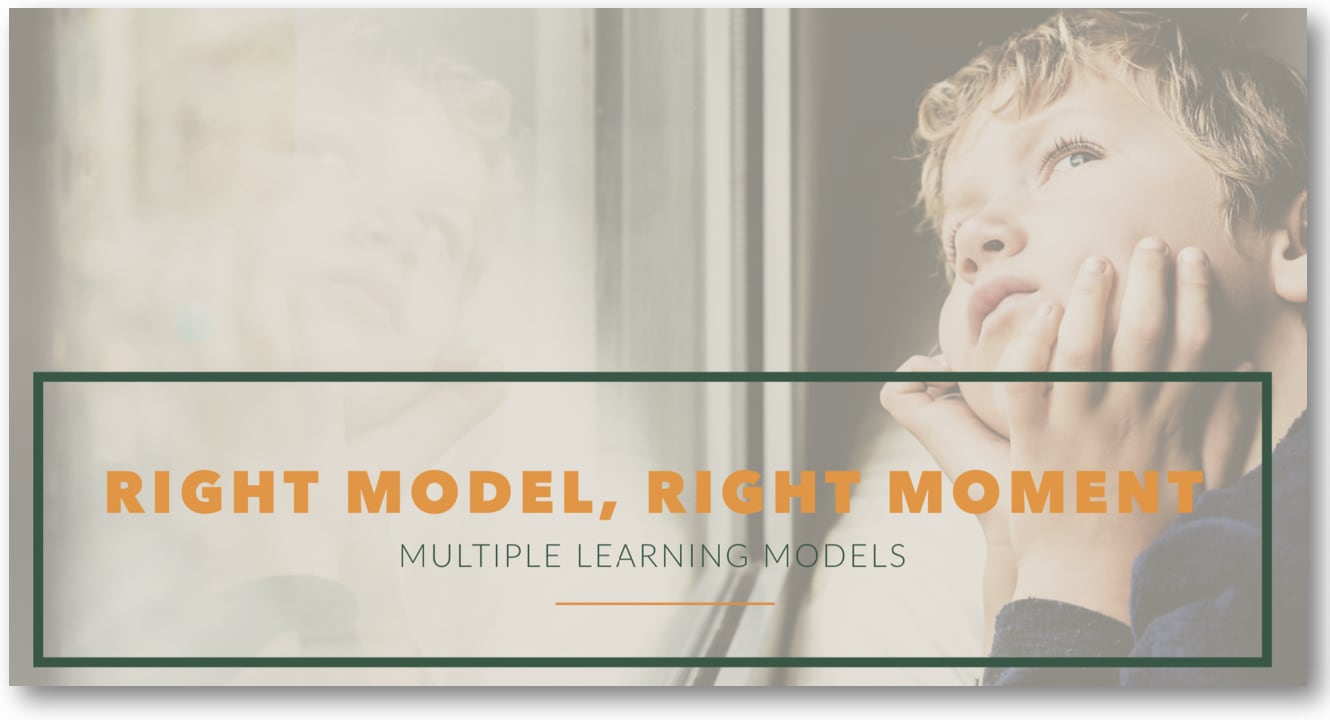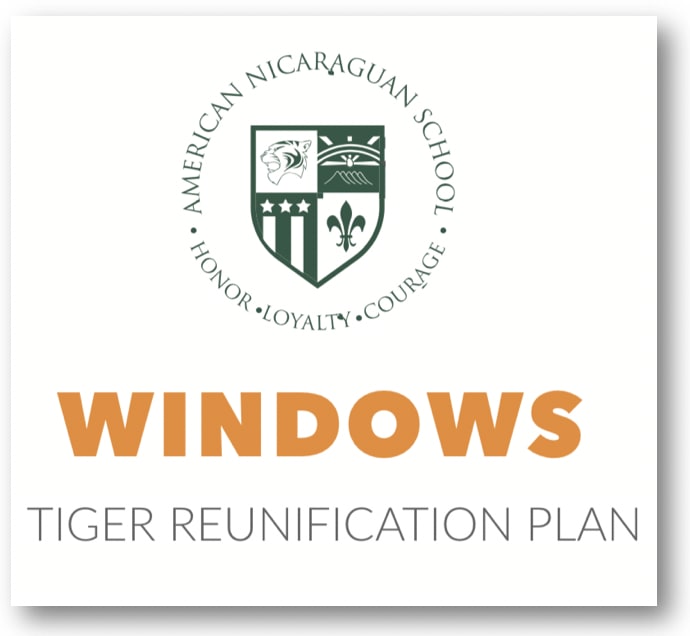 Editor's Note: One of the most comprehensive plans we have reviewed to date. ANS is clear about how much they have learned from other international and independent schools as the Return to Campus Task Force has embraced the virus science, best practice and the need for a flexible approach. Once again, this is a school guided by agreed upon principles and take note of their 5-Point Plan. So concise. And they are unequivocal in stating they are ready to deliver on their mission– a US-accredited college preparatory program, based on democratic and universal values, that develops critical thinkers...
From Dr. Jeffrey Keller, Interim Director General, Katy Meyer, Director of Learning, Vernita Vallez, Primary Principal and Jackie Kruger, Secondary Principal
"In providing this framework, we remain indebted to schools around the world that have weathered the peaks of this virus and from whose experiences mitigating the associated risks, we have learned. We are grateful to AAIE, Tri-Association, the Office of Overseas Schools, the Nicaraguan Ministry of Education, and many excellent international schools that have shared resources with us (notably Mount Vernon School, Lake Mary Preparatory School, Grandview Preparatory School, Graded, and the International School of Basel). We are grateful to the ANS Return to Campus Task Force for laying the groundwork for the associated protocols that allow for the implementation of these plans."
THE PRINCIPLES
At all times we will keep the health and safety of our community foremost in our minds

We will follow the guidelines set out by the WHO and CDC as well as following established best practice from other schools around the world.

We will keep our ANS beliefs and core values first and foremost as we consider our decisions.

We will focus on the essentials of learning but not at the expense of the social-emotional wellbeing of our students and staff.

We will make modifications to our program in accordance with changes to the situation.

We will provide clear expectations for all of our stakeholders: students, staff, and parents.

We will safeguard the trust vested in us through transparent decision-making.
A 5-Point Plan:
RIGHT MODEL, RIGHT MOMENT
Right Model, Right Moment - Multiple Learning Models




Shared Physical Spaces - Distancing Designs




Supporting Families




Prevention and Monitoring Illness

Incident Response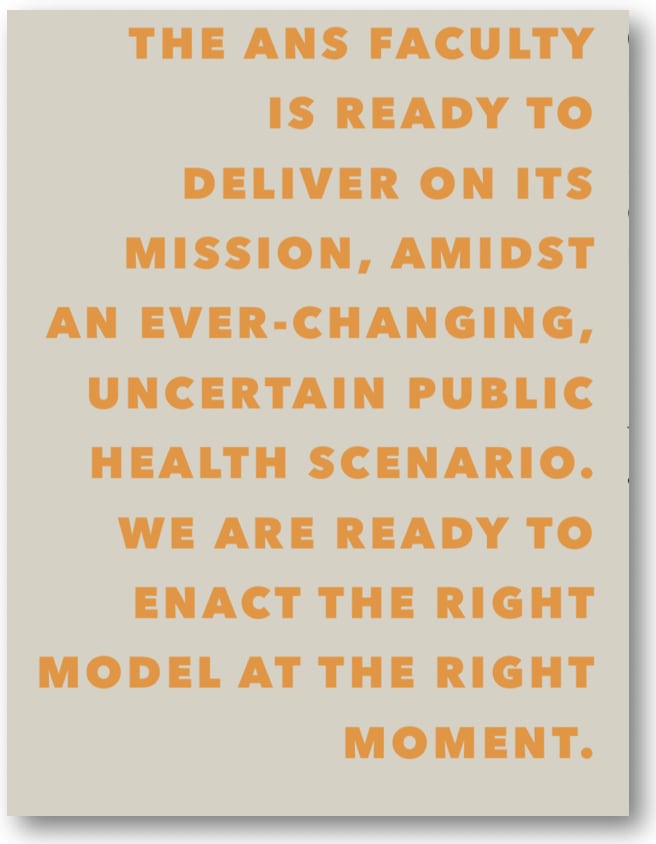 Novel to many other plans, the ANS reopening model is highly self-conscious about their distance learning model, driving improvement with three announced goals and candid essential questions. A confidence-builder across the ANS community.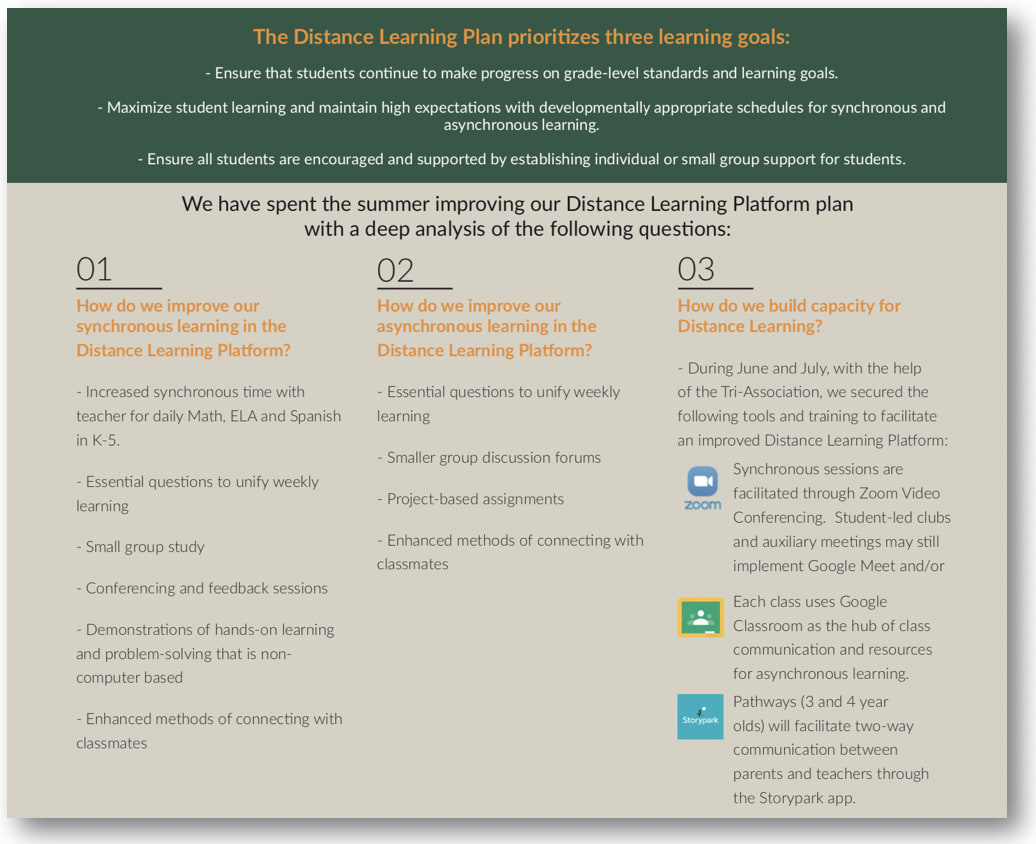 The community risk levels are clear as is the shared physical space distancing design.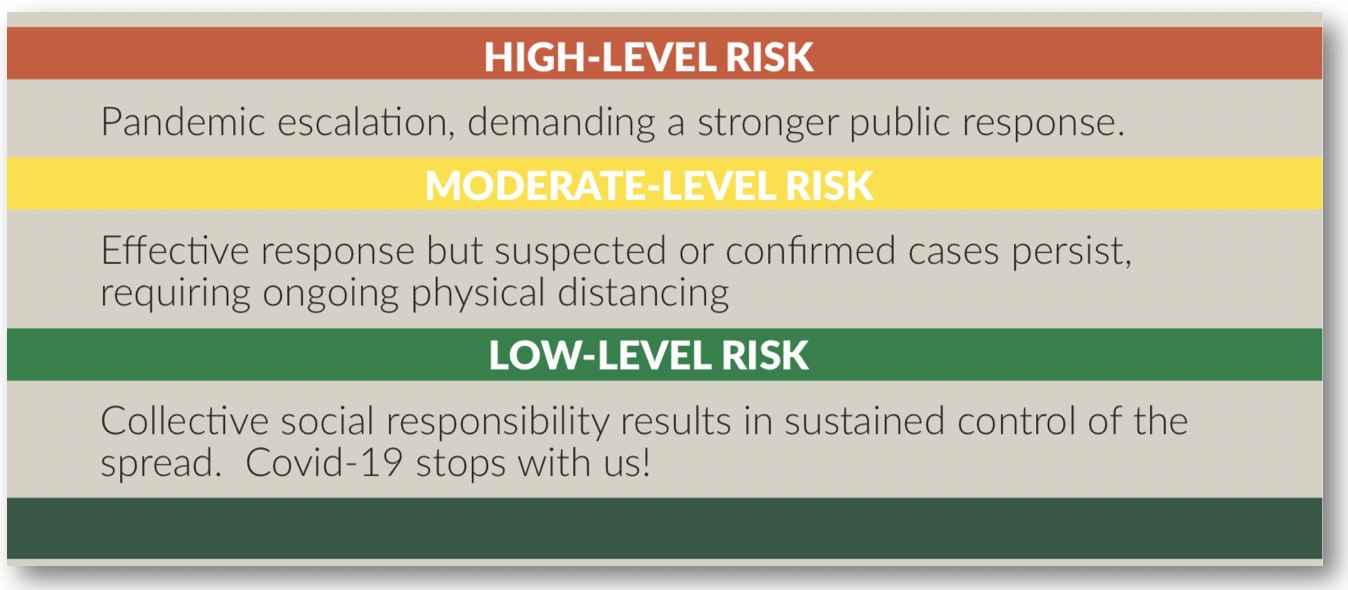 "Let them learn"
The Risks of Keeping Schools Closed
Far Outweigh the Benefits
(From the Economist)

South Africa has reopened casinos, but only a fraction of classrooms.
In parts of Africa and South Asia, families are in such dire straits that many parents are urging their children to give up their studies and start work or get married.
As Covid-19 surged in early April, more than 90% of pupils were shut out of school. Since then the number has fallen by one-third, as many classrooms in Europe and East Asia have reopened. But elsewhere progress is slow. Some American school districts, including Los Angeles and San Diego, plan to offer only remote learning when their new school year begins. Kenya's government has scrapped the whole year, leaving its children idle until January. In the Philippines President Rodrigo Duterte says he may not let any children return to the classroom until a vaccine is found. South Africa has reopened casinos, but only a fraction of classrooms.
However, the costs of missing school are huge. Children learn less, and lose the habit of learning. Zoom is a lousy substitute for classrooms. Poor children, who are less likely to have good Wi-Fi and educated parents, fall further behind their better-off peers. Parents who have nowhere to drop their children struggle to return to work. Mothers bear the heavier burden, and so suffer a bigger career setback. Children out of school are more likely to suffer abuse, malnutrition and poor mental health.
School closures are bad enough in rich countries. The harm they do in poor ones is much worse. Perhaps 465 million children being offered online classes cannot easily make use of them because they lack an internet connection. In parts of Africa and South Asia, families are in such dire straits that many parents are urging their children to give up their studies and start work or get married. The longer school is shut, the more will make this woeful choice. Save the Children, a charity, guesses that nearly 10m could drop out. Most will be girls.
–Counter-Point–
From South Korea: Older Children Spread the Coronavirus Just as Much as Adults
(From the New York Times)
(also, see Israeli findings in the News of Covid-19 below)
In the heated debate over reopening schools, one burning question has been whether and how efficiently children can spread the virus to others. A large new study from South Korea offers an answer: Children younger than 10 transmit to others much less often than adults do, but the risk is not zero. And those between the ages of 10 and 19 can spread the virus at least as well as adults do. The findings suggest that as schools reopen, communities will see clusters of infection take root that include children of all ages, several experts cautioned.
There will be transmission. What we have to do is accept that now and include that in our plans. Several studies from Europe and Asia have suggested that young children are less likely to get infected and to spread the virus. But most of those studies were small and flawed, said Dr. Ashish Jha, director of the Harvard Global Health Institute. This new study "is very carefully done, it's systematic and looks at a very large population," Dr. Jha said. "It's one of the best studies we've had to date on this issue."
(The New York Times)
–THE NEWS of COVID-19–
14,567,109 Cases Worldwide (Johns Hopkins CSSE)
On saturday, highest reported new dialy global nfections: 259,848
As of 1:35 p.m. EDT on Monday, July 20 there are 14,567,109 confirmed cases of coronavirus globally, with 3,794,355 cases in the US. There have been 607,187 deaths, of which 140,716 were in the US. There have been 45,734,327 people tested in the US. The US remains the main hotspot for the disease, followed by Brazil, India, and Russia. (Johns Hopkins CSSE)
Fundraising for the United Nations
The United Nations is making an appeal for $10.3 billion to help fight the coronavirus pandemic, its largest ever fundraising call. The UN says up to 265 million people could face starvation by the end of the year because of the impact of Covid-19. The money will be used for low income and fragile countries. The UN warned that failure to act could undo decades of development. (BBC News)
Out of Control in the USA
In the United States, coronavirus transmission is out of control. The national response is fragmented, shot through with political rancor and culture-war divisiveness. Testing shortcomings that revealed themselves in March have become acute in July, with week-long waits for results leaving the country blind to real-time virus spread and rendering contact tracing nearly irrelevant. The United States may be heading toward a new spasm of wrenching economic shutdowns or to another massive spike in preventable deaths from covid-19 — or both. How the world's richest country got into this dismal situation is a complicated tale that exposes the flaws and fissures in a nation long proud of its ability to meet cataclysmic challenges. (The Washington Post)
The number of infected Americans continued to climb over the weekend. There were more than 3.7 million confirmed cases of the coronavirus in the U.S. Sunday, according to data from Johns Hopkins. More than 140,300 people in the U.S. have died from the disease, according to the university. Globally, there were 14.7 million confirmed coronavirus cases and more than 603,300 deaths. Florida, which has emerged as a major coronavirus hot spot, on Sunday reported 12,478 new cases, one of its highest daily totals and the fifth straight day above 10,000. (Wall Street Journal)
Asymptomatic Spread and Face Masks
Face masks are emerging as one of the most powerful weapons to fight the novel coronavirus, with growing evidence that facial coverings help prevent transmission—even if an infected wearer is in close contact with others. Robert Redfield, director of the Centers for Disease Control and Prevention, said he believes the pandemic could be brought under control over the next four to eight weeks if "we could get everybody to wear a mask right now." His comments, made Tuesday with the Journal of the American Medical Association, followed an editorial he and others wrote there emphasizing "ample evidence" of asymptomatic spread and highlighting new studies showing how masks help reduce transmission. The research Dr. Redfield cited included a newly published study suggesting that universal use of surgical masks helped reduce rates of confirmed Covid-19 infections among health-care workers at the Mass General Brigham health-care system in Massachusetts. (The Wall Street Journal)
25,000,000 in Iran
Iran's president Saturday estimated as many as 25 million Iranians could have been infected with the coronavirus since the outbreak's beginning, and urged the public to take the pandemic seriously, the state-run IRNA news agency reported. President Hassan Rouhani cited a new Iranian Health Ministry study in offering the unprecedentedly high number of infections. Officials have not explained what the report's estimates are based on and the study has not been made public. Rouhani also said he believes an additional 30-35 million people could be infected in coming months, again without citing the basis for his estimate. Iran's population is around 81 million people. Iran has seen the worst outbreak in the Middle East, with more than 270,000 confirmed cases and at least 13,979 deaths. The president's remarks show that questions remain over the country's official figures from the outbreak, even after the authorities publicly acknowledged its importance. Referring to the Health Ministry report, Rouhani said it also predicts that the number of hospitalizations will soon be "twice as many as we have seen in the last 150 days." (AP)
School as the Source of Infection in Israel
Some Israeli public-health officials are blaming the country's decision to reopen schools in May for helping fuel a large new wave of coronavirus infections that has prompted authorities to shut down sections of the economy once again. In recent weeks, the number of new cases of Covid-19 has risen to around 1,500 per day nationwide from a low of fewer than 50 a day about two months ago. The surge followed outbreaks in schools that by Monday had infected at least 1,335 students and 691 staff since the schools reopened in early May, according to the education ministry. Epidemiological surveys by Israel's health ministry showed that after Israel opened its entire school system without restrictions on May 17, a spike in infections occurred among the country's youth that later spread to the general population. Government figures also showed that in the month of June schools were the second-highest known place of infection outside people's own communities. (The Wall Street Journal)
No Sign of Being Under Control in Hong Kong as Fall Approaches
Hong Kong has stepped up its fight against the worsening coronavirus crisis, with the government to make the wearing of masks mandatory in indoor public places, while also ordering civil servants to work from home and ramping up quarantine facilities, as the city confirmed more than 100 new cases on Sunday. Chief Executive Carrie Lam Cheng Yuet-ngor announced the raft of measures as she warned the city could be hit by another wave of infections in winter, just as health experts had feared. "The situation is very severe and there are no signs this is getting under control," Lam said. (The South China Morning Post)
The Need for Efficient Testing–
The Way Out of This
Epidemiologists say mass testing for SARS-CoV-2 — requiring millions of tests per country per week — is the most practical way out of the current crisis. It allows officials to isolate those who test positive, limit the spread of disease and help to determine when it is safe to relax restrictions. But countries are struggling to ramp up testing. One reason is that the standard test to detect SARS-CoV-2 — based on a mainstay lab technique called the reverse-transcription polymerase chain reaction, or RT-PCR — requires trained personnel, specific chemical supplies and expensive instruments that take hours to provide results and are often available only in labs that provide routine, centralized services. This limits the number of tests that can be done, especially in developing countries. Even in wealthy regions such as the United States, providers have reported a severe shortage of test kits and required materials — from nose swabs to chemical reagents — because of supply-chain problems. Scaling up reliable tests quickly has proved challenging, too: early RT-PCR tests developed by the US Centers for Disease Control and Prevention malfunctioned, for example, leading to a series of delays. (Nature)
The Outbreak in Venezuela
This South American nation, whose tattered health system, experts say, is among the least prepared in the world to cope with the pandemic, is now belatedly witnessing a long-feared coronavirus outbreak, with cases soaring and hospitals overwhelmed. Venezuela has reported more than 10,000 coronavirus cases and 96 deaths. But with limited testing and the authoritarian government in control of the data, both are widely believed to be undercounts. Staff at University Hospital Maracaibo last week said the facility, designated by the government as the city's primary hospital for the coronavirus, was averaging 500 patients with symptoms, double the number a month ago.
–The STATS–
TOTAL GLOBAL CASES:
Johns Hopkins
14,567,109
WHO–14,348,858
GLOBAL DEATHS (WHO):
Today–603,691
Three Days Ago–585,727
One Month Ago–
456,973
EVOLUTION OF-GLOBAL CASES (WHO):
Today–
14,348,858
Three Days Ago
13,616,593
One Week Ago–
12,964,809
One Month Ago–
8,525,042
NEW CASES (WHO):
Today–229,780
Three Days Ago–237.743
One Week Ago–
196,775
One Month Ago–
138,980
All eight ICU beds and 10 ventilators were in use, with dangerously long waiting lists for others who needed them. There's no air conditioning and 100-degree heat. There's also no running water, so nurses and doctors wash their hands in buckets. The hospital is one of the few in Zulia state to have recently received face masks, but they're being reserved mostly for health workers. The lack of personal protective equipment for janitors has meant that ward floors sometimes go days without cleaning. (Washington Post)
Does Blood Type Matter?
One genome study published in the New England Journal of Medicine on June 17, looked at genetic data from more than 1,600 hospitalized covid-19 patients in Italy and Spain, comparing their genes with those of 2,200 uninfected individuals. Those researchers found two gene variants in two regions of the genome associated with a bigger likelihood of severe covid-19 symptoms—including one region that determines blood type. Overall, patients with type A blood had a 45% higher risk of experiencing respiratory failure after contracting covid-19, while those with type O had a 35% reduction in risk. Still, more recent studies throw some cold water on these notions. Researchers at Columbia Presbyterian Hospital in New York and Massachusetts General Hospital each reviewed medical records of thousands of covid-19 patients. An initial batch of results from the former suggests Type A patients actually had a lower risk for being on a ventilator; while the latter (which is peer-reviewed) shows Type O patients were slightly less likely to get covid-19, and blood type overall had no significant effect on severity of illness or odds of death. blood type doesn't seem to be among any of the more significant risk factors that distinguish mild cases from severe ones. The biggest factors are still age and underlying health issues. And type O individuals are not immune to severe infection. (MIT Technology Review)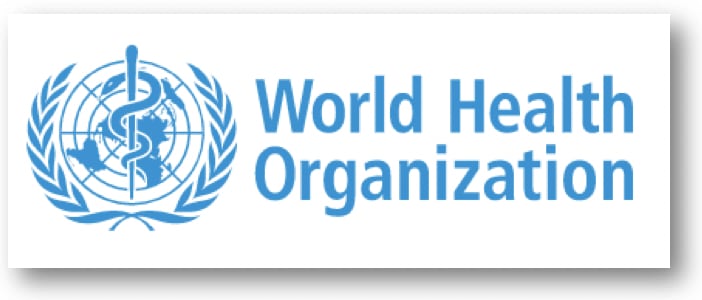 FROM THE WHO DIRECTOR GENERAL:
CONTACT TRACING AS A KEY TOOL
"No country can get control of its epidemic if it doesn't know where the virus is.

As we have said many times, so-called lockdown measures can help to reduce transmission, but they cannot completely stop it. Contact tracing is essential for finding and isolating cases and identifying and quarantining their contacts.

Mobile applications can support contact tracing, but nothing replaces boots on the ground – trained workers going door-to-door to find cases and contacts, and break the chains of transmission.

Contact tracing is essential for every country, in every situation. It can prevent individual cases from becoming clusters, and clusters turning into community transmission.

Even countries with community transmission can make progress by breaking down their epidemics into manageable parts.

This is all the more critical as countries are opening up.

Reacting rapidly to new cases and clusters will allow countries to continue on the road to economic recovery, while keeping the virus at bay.

Of course, contact tracing is not the only tool – it must be part of a comprehensive package. But it is one of the most important."
–Dr Tedros Adhanom Ghebreyesus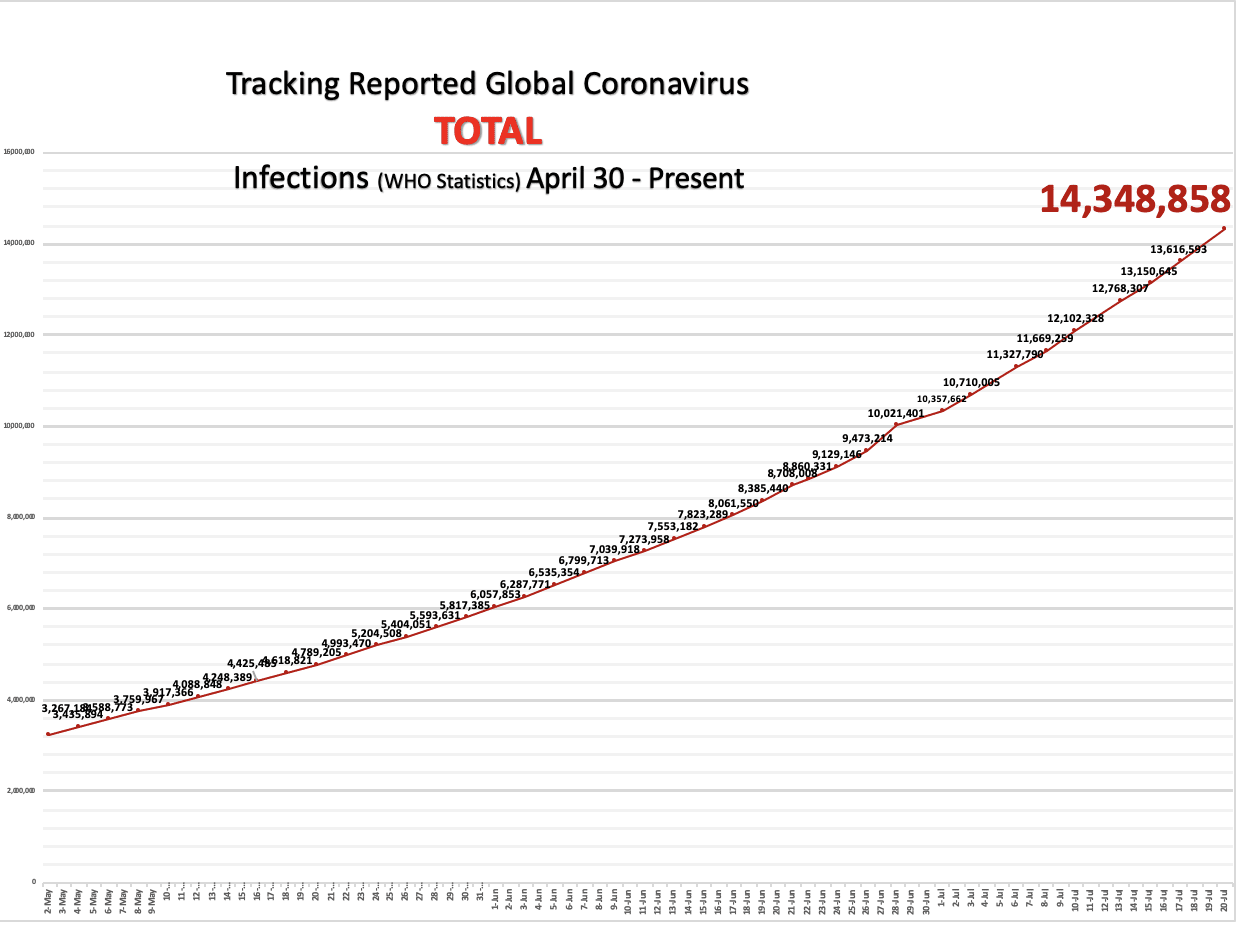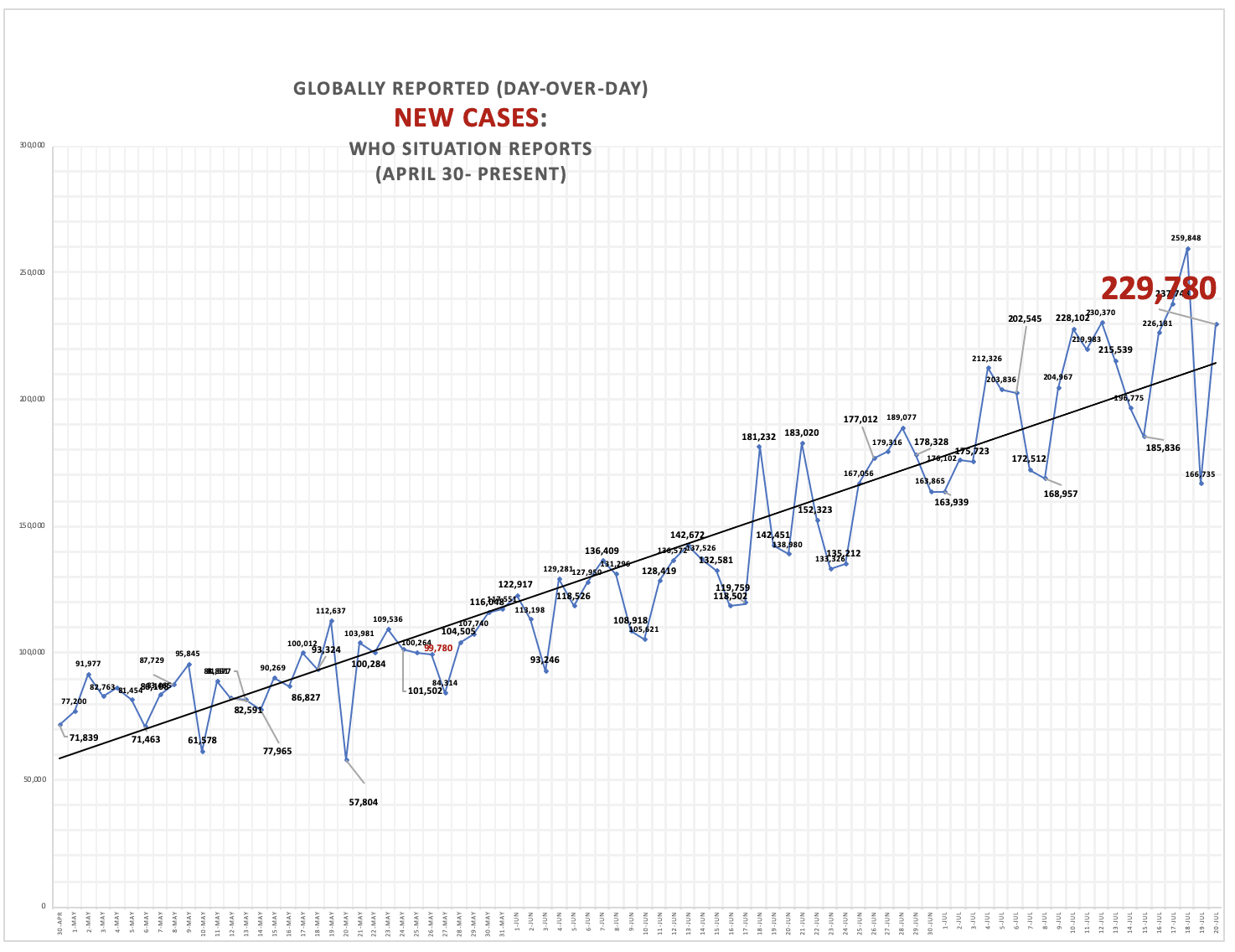 –FROM THE WHO and JOHNS HOPKINS CSSE–
From the WHO

, the Situation Report for July 20

,

2020
From the WHO

, The European Region Dashboard
From Cultures of Dignity

,

For the Social-Emotional Tiny Guides from Rosalind Wiseman and Charlie Kuhn– a gift to our AAIE community– resources with no fee but plenty of insight.



A Final Note: The AAIE COVID-19 Briefing is provided to support your leadership for the school community you serve. We encourage you to use these resources in any way, shape or form that helps you, your communications and toward furthering close relationships across your community. – The AAIE Board