"The Future of Education Now and Next"
Voice, Equity and New Realities
to Amplify Impact
Ensuring a Strong AAIE Community
Make Sure You Are
an AAIE Member School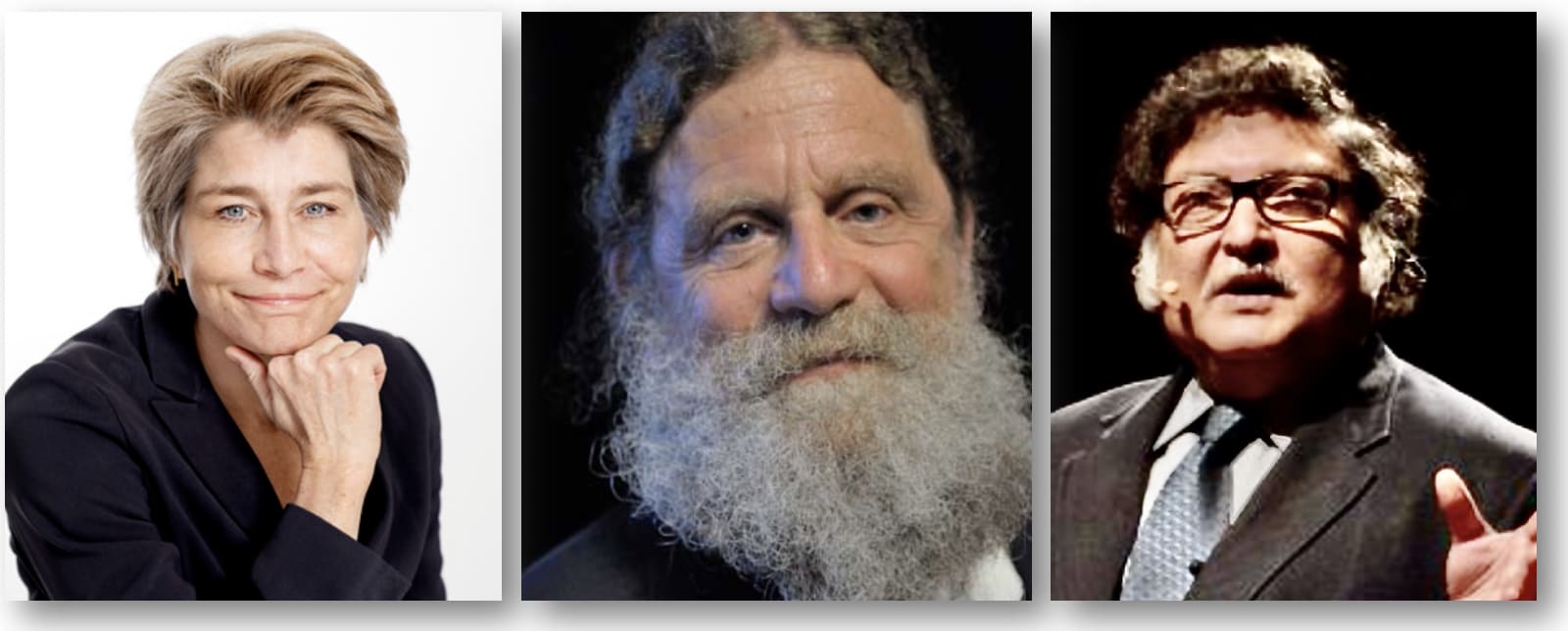 Rosan Bosch Dr. Robert Sapolsky Dr. Sugata Mitra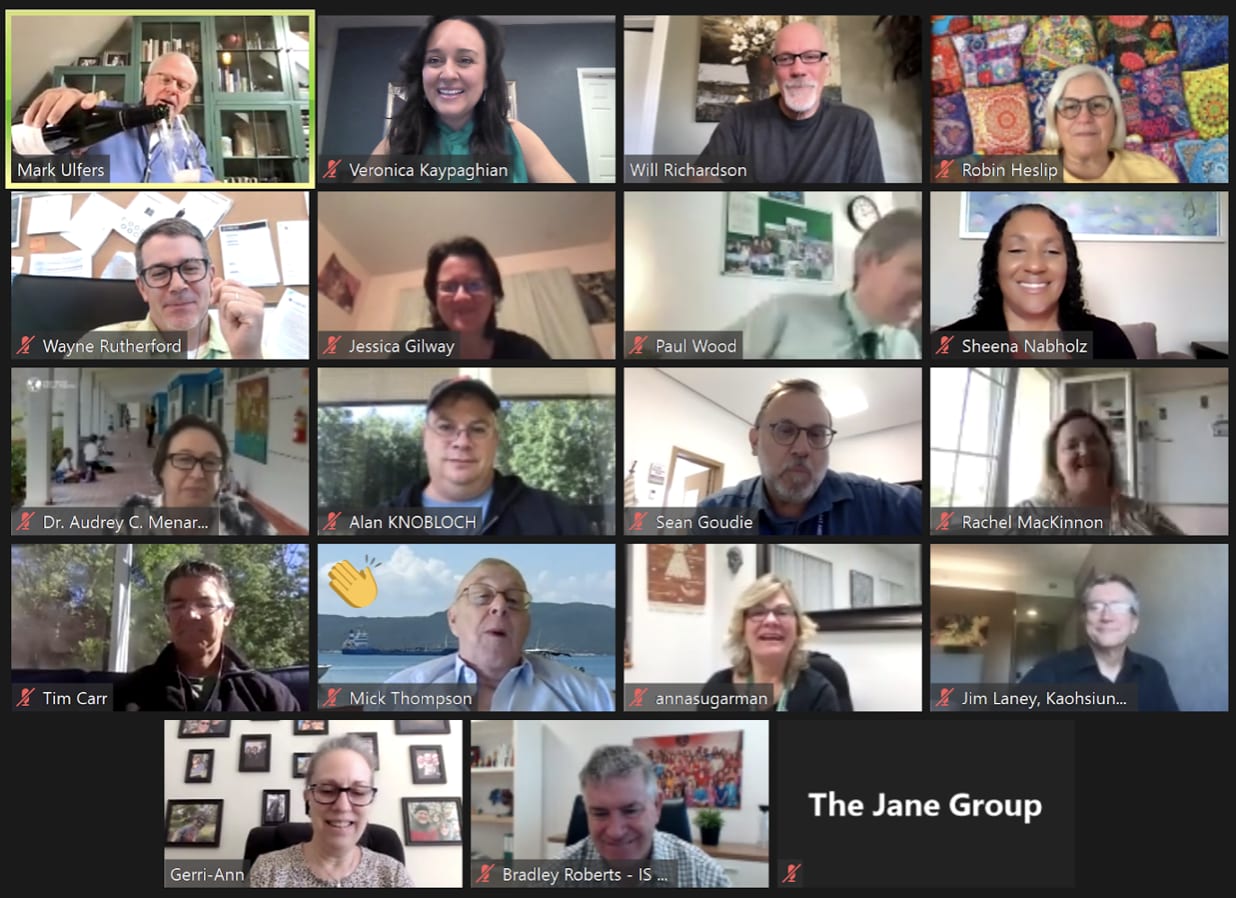 The wills and ways of technology and cyberspace sometimes play against us. Please excuse the resend as we ensure that all registration links for CONVERSATIONS are accurate.
Membership and Quick Links for Busy People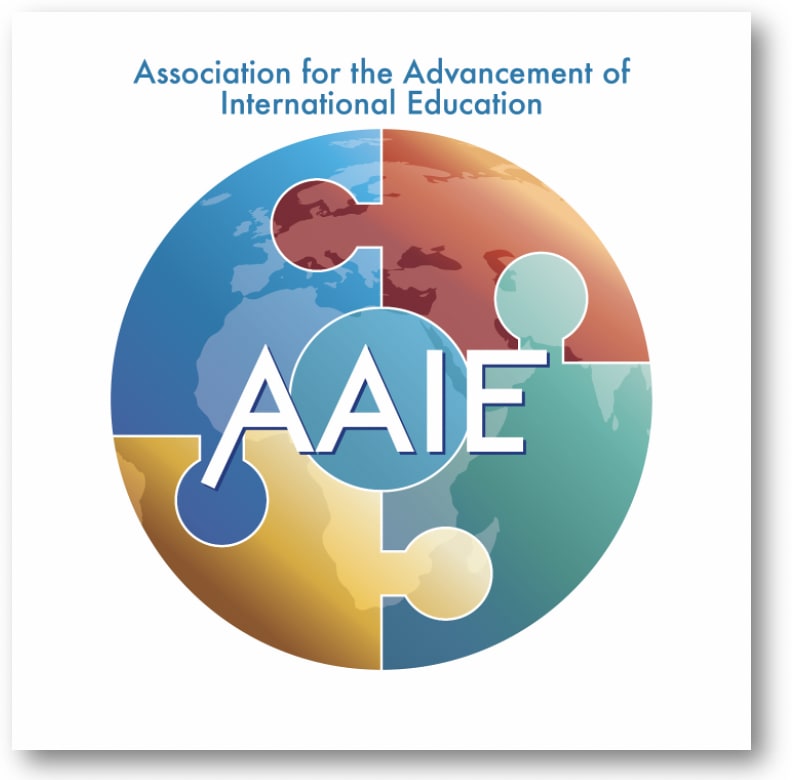 –THURSDAY–
AAIE's COVID-19 BRIEFING #242
Data and Ideas to Support Your Crisis Leadership
August 26, 2021
–Register for NEXT Week's CONVERSATIONS–
Grappling with Leadership Dilemmas
Wednesday, September 1
8:00AM EDT
A continuing CONVERSATION with Dr. Michael G. Thompson and Dr. Rob Evans
NOTE: Debra Wilson, executive director of the Southern Association of Independent Schools will be with us on Wednesday September 13 to discuss independent school challenges and ideas that are percolating for taking on the variant and keeping teaching and learning going.
The Weekly AAIE Global CONVERSATION #70
Thursday, September 2
8:00AM EDT
Featuring a CONVERSATION with Rose Puffer, head of the International School of Islamabad
The Weekly Latin America CONVERSATION #53
Thursday, September 2
10:00AM EDT
214,275,388 Worldwide Cases (Johns Hopkins)
4,447,156 Worldwide Deaths (Johns Hopkins)
Making sense of it all– an essay centering our thinking on kindness, generosity, and honesty

Reduced vaccine effectiveness in the neighborhood of 30%

And it could get worse and it's all about us

Think MP18– you'll hear more about this molecule

The memory molecule: OK, not about COVID but another remarkable molecule
A Featured Reading for this Weekend
"Stepping back to see it whole, there's definitely the sense that we are trying to hold back tsunamis by plugging a million holes in a dam."
–A.M. Brown
EDITOR'S NOTE: During today's GLOBAL CONVERSATION, Will Richardson offered an article with the hope we would make it a must read. Where the ideas within could help us recognize that making sense of all the circling urgencies surrounding us is to understand that we must act collectively. Yes, an important read and take the time to settle in with a cup of hot tea and the words of this talented and thoughtful writer.
The chaos grows and grows, everything around us faltering, falling. Who do we need to be and who are we becoming?
Once I was in a room with Margaret Wheatley, one of the people whose thinking on emergence and complexity helped me understand emergent strategy. I (or someone else) asked how we bring down massive systems through small, complex organizing. She said, essentially, that systems that are top heavy will inevitably collapse from their own imbalanced weight.
How do we survive these falling systems? Especially when many of them need to fall? How do we prepare for the opportunities in collapse?
I am thinking about that in this era of Covid, climate catastrophe, natural and unnatural disasters (this week there are wildfires, floods, droughts, earthquakes, and disaster capitalism feeding off of all of it), cultural shifts, and long-term war consequences from indigenous struggles locally in the U.S. to the Taliban in Afghanistan. It's all connected – decisions made from a competitive, supremacist, dominant mindset lead to top heavy economies and infrastructures, which inevitably collapse, leaving the survivors to contend with the detritus of empire.
Much of the crisis now feels out of our hands – even to me as a fairly connected radical movement person, most days it feels like a series of unstoppable events, to which I can offer prayer and donations, witness and attention. There are so many frontlines, each equally important to the soldiers in that particular battle. Stepping back to see it whole, there's definitely the sense that we are trying to hold back tsunamis by plugging a million holes in a dam.
I realize that this sense of total pending and unfolding disaster is all over my Covid responses, thoughts and interactions. I am writing to face this disastrous feeling within me, to see if I can center a different perspective down in myself.
...So then Covid enters, stage right. It's fast moving, wreaking havoc along the fault lines of existing vulnerabilities – those struggling to piece together enough inside of these multiple intersecting crises are hustling, hungry, taking risks to go to work, trying to survive eviction and exposure. Nations who let collective thinking lead are responding intelligently, and then there's us.
Since the beginning, Covid has asked one thing of us: act collectively.
First, the collective actions were maintaining the social distance of breath, hand washing, wearing masks. Then it was staying home unless you were an essential worker. And quarantining if you were sick. Then quarantining even if you were not sick. Doing work and community through virtual connections. And then, most recently, it's been getting a vaccine that reduces the hospitalizations and deaths of those exposed to the virus. I cannot truly comprehend how many people have died as we figured out the necessary actions to take together. And now people are dying because we struggle to take collective actions.
To be fair, we are also in a period of peak socialized distrust. The divisions between us are dangerous and near total – we look to divergent news sources, have different conversations, suspect different aspects of government (from police to politicians to scientists) of wanting us surveilled, tracked, controlled or dead. Four years of a destructive and immature president did result in a wall, but not the border wall he threatened. The wall that now feels so solid in the U.S. is a cultural one that has deep roots and an ancient design, 3D printed hateful troll bricks stacked on top of colonial ruins.
Trying to be curious, to ask a question, to express a fear, to make a request, to assume a commonality – all of it quickly gets interpreted as building the division. Inside of this, on whatever side is for life moving towards life, I have been asking myself about boundaries, expectations, solidarity, and collective action. And love.
I now live by these words from my friend Prentis Hemphill, "Boundaries are the distance at which I can love you and me simultaneously." Love. Not tolerate or survive, but love. When I speak these words, as reminder, as mantra, they give me hope that no one has to be disposable, cut off from that vast connectivity of love. It's just a matter of distance.
I learned some time ago that not everyone was going to survive and see liberation, or right relationship with the earth, in this lifetime. Not everyone was going to be in vibrant, accountable communities in this lifetime. Not everyone was going to choose love. Not everyone was going to even be aware that they could want or need such interdependence. For so many people, it feels impossible to experience love, to give and receive that sacred extension of adoration, devotion, care, growth,
belonging, loyalty and shared experience.
But with distance, perhaps even as far away as the moon, I can always see the species as lovable. I can see that everyone deserves that deep belonging which displaces greed and grasping. I can see us, young, beautiful, powerful, clumsy, tender, selfish – and generally lovable, like a rambunctious and curious child. Or sometimes lovable like the traumatized, neglected bully child who needs so much more love and attention to soften and trust and connect again.
With enough distance, I can love even those who, up close, hate me, or hate the earth, or hate anything different from them. I know "only love can conquer hate." From far away I can see the haters of the world – those who hate nature, difference, complexity, freedom in others – in the grip of their own spiritual work, which is daunting, which devours from within. Knowing almost nothing of the mysteries of the universe, having only our own planet's wisdom to learn from, I deduce that even the haters are processing something for the whole, though it may be something toxic, or something heading towards extinction.
With that guidance,
I have been earnestly asking myself: what is the distance at which I can love those who choose individual freedom over collective care in the short-term, at the cost of a future? Those who choose to go unmasked? Those who still don't wash their hands? Those who breathe and cough too close to me? Those who have access to and capacity for the vaccine and choose not to take it? MORE HERE OF A MOST WORTHWHILE READ
Can we adapt to be herd, to be meek, to belong, to move together, to be humble together? Or maybe it's more simple, more literal: can we be satisfied in a smaller range of physical space? Can we be satisfied inside of necessary boundaries?
When I feel completely lost, I can focus each day on being kind, being generous, and being honest. I light candles for all I cannot carry, and then move into the present moment with only my love. As everything crumbles above and around us, it is still true that the most strategic move is the ever changing dance of love.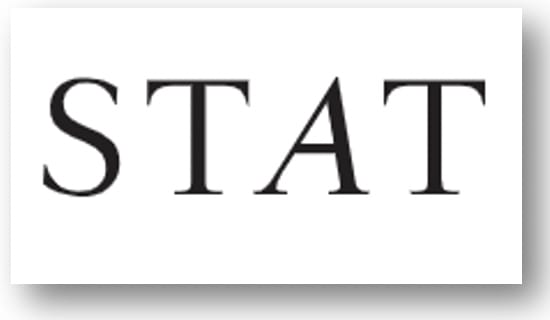 As Delta Spread, Covid-19 Vaccine Effectiveness Against Infection Fell from 90% to 66% In One Key Study
The effectiveness of Covid-19 vaccines at preventing infection fell in one study of U.S. frontline workers from roughly 90% to 66% as the Delta variant emerged and became dominant in the country, an updated report from the Centers for Disease Control and Prevention released Tuesday indicated.
The study, known as HEROES-RECOVER, includes more than 4,000 health care workers, first responders, and other frontline workers in eight locations across six states, all of whom have been tested weekly for infection with SARS-CoV-2. More than 4 in 5 were vaccinated, and the vast majority of them received the mRNA vaccines from either Pfizer-BioNTech or Moderna.
Researchers had previously reported that from Dec. 14, 2020, when the vaccines started rolling out, to April 10, 2021, the vaccines were approximately 91% effective at preventing both symptomatic and asymptomatic infection from SARS-2. The finding underlined the ability of the vaccines to halt infection entirely and slash transmission; the clinical trials that led to the authorization of the vaccines had generally focused on their effectiveness at preventing symptomatic Covid-19 cases.
That study, however, played out before the Delta variant spread widely in this country. In the more recent time frame, which accounts for data up through Aug. 14, vaccine effectiveness fell to 66%, researchers reported in the study, which was published in the CDC's Morbidity and Mortality Weekly Report.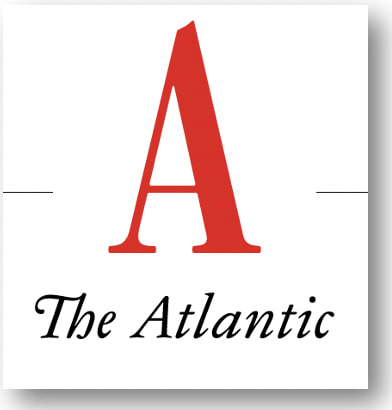 The Coronavirus Could Get Worse
Delta is far from the last variant. But what shape the virus takes next depends on us.
If evolution is a numbers game, the coronavirus is especially good at playing it. Over the past year and a half, it's copied itself quickly and sloppily in hundreds of millions of hosts, and hit upon a glut of genetic jackpots that further facilitate its spread. Delta, the hyper-contagious variant that has swept the globe in recent months, is undoubtedly one of the virus's most daring moves to date. This variant is the product of unfettered transmission, and will thrive further on it;
if allowed to, Delta could morph into something even more formidable. "Delta is already a really strong competitor," Michal Tal, an immunologist at Stanford University, told me. "It could get significantly worse.
We can't precisely predict what worse will look like. There is no playbook for evolution. Delta could continue to ratchet up its rate of spread, or it could be ousted by another super-infectious variant. But the speed that has powered Delta's transmission for months probably can't sustain SARS-CoV-2 forever, at least not on its own.
Humanity's collective immunity to the virus is growing, which means the next variants we encounter might be better off taking a tack that relies a lot more on stealth. "There's some sort of tipping point where immune evasion becomes a bigger fitness advantage than transmission," Stephen Goldstein, an evolutionary virologist at the University of Utah, told me. No one yet knows exactly where that tipping point is—just that we will probably, eventually, collide with it.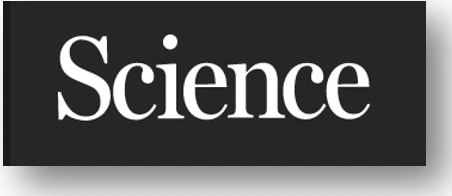 Booster Shot of J&J Vaccine Raises Antibody Levels, Company says
Johnson & Johnson (J&J) announced today that a second dose of its COVID-19 vaccine, given months after a first dose, robustly boosted antibodies that target the SARS-CoV-2 coronavirus in a small group of volunteers.
The company has not yet published the detailed data in a scientific journal, but said they were submitted yesterday for posting on the preprint server medRxiv. In its press release, J&J said the booster shot raised levels of antibodies ninefold in the volunteers compared with their levels 28 days after a single-dose injection of the vaccine, which earned an emergency use authorization from U.S. regulators in February. The company's research involved two small studies.
One involved just 17 volunteers, the other had 79 participants. The New York Times reported that the booster was administered 6 months after they received the first J&J shot.
–WORLD NEWS of COVID-19–
214,275,388 Cases Worldwide (Johns Hopkins CSSE)
Remember the Drug Name MP18– It Stops COVID Replication
A drug created by a Texas A&M University professor could be the most effective treatment yet of patients with COVID-19, including the aggressive variants of the virus such as Delta and others.
The drug compound, called MPI8, has stopped the replication of the virus in laboratory tests. It was created by a Texas A&M research team led by biological chemist Wenshe Ray Liu, a 2018 Texas A&M Presidential Impact Fellow and holder of the Gradipore Chair in the Department of Chemistry.
The potential effectiveness of MPI8 led Sorrento Therapeutics of San Diego, Calif., to seek exclusive intellectual property rights to the ingredient. An agreement between the company and The Texas A&M University System was announced Tuesday.
Liu said that Sorrento hopes to complete pre-clinical studies of MPI8 by the end of the year and seek FDA approval to begin clinical trials on humans in early 2022. MPI8 could be the best weapon yet in the fight against the COVID-19 virus, Liu said.
"If it can be approved clinically, this will be a game changer," he said. Only one treatment, a drug called remdesivir, has been approved by the FDA and studies indicate it may provide only modest benefit to patients. A few other treatments have FDA's emergency use authorization. A wide range of potential treatments are in early stages of research, including several others being pursued by Sorrento.
In January 2020, Liu was among the co-authors of the first paper to identify remdesivir as a viable treatment for SARS-CoV-2.
Liu said MPI8 shows the potential to be highly effective in treating not only the original COVID-19 viral strain, but also the more aggressive strains such as Delta, Alpha, Beta and Gamma.
The Delta variant was first identified in India in December of 2020. In just a few months, it spread to 98 countries around the world, becoming the dominant variant in numerous nations, including India, the U.K., Israel and the United States.
Delta is now responsible for almost 85 percent of the COVID-19 cases being reported in the U.S., according to the Centers for Disease Control and Prevention (CDC).
Henry Ji, chairman and CEO of Sorrento, said the new findings by Liu and his team might turn out to be critical in the fight against COVID-19 and other diseases.
"We are excited to be collaborating with Dr. Liu and his team at Texas A&M and look forward to advancing the development of these novel drug candidates to address COVID-19 and a multitude of other respiratory viruses," Ji said. (From Texas A&M)
Delays Could Make Origin Study Impossible
The window of opportunity for investigating the origins of SARS-CoV-2 is closing fast, says a group of independent international researchers, convened by the World Health Organization (WHO) in October 2020 to join the joint WHO–China investigation. They argue that the process has stalled — and further delay will render some of the studies biologically impossible. They summarize the scientific process so far, and set out how to fast-track the follow-up scientific work required to identify how COVID-19 emerged. (Nature)
CDC: Vaccine Effectiveness Declines vs the Delta Variant
The Delta variant has dealt a blow to COVID-19 vaccine effectiveness, which has dropped by about 25 percentage points since the variant became the dominant strain of coronavirus in the U.S., a new study among healthcare workers finds. The study, from the Centers for Disease Control and Prevention (CDC), found that the vaccines' effectiveness against COVID-19 infections declined from 91% prior to the delta variant's emergence, to 66% after the rise of the delta variant in the summer. The link to the CDC report is here. ( livescience.com, cdc.gov)
Delta Variant Carries A Viral Load 300 Times the Original Virus
People infected with the more transmissible Delta variant have a viral load 300 times higher than those with the original version of the COVID-19 virus, when symptoms are first observed, a South Korea study found. But the amount gradually decreased over time - to 30 times in four days and over 10 times in nine days - and it matched levels seen in other variants after 10 days, the Korea Disease Control and Prevention Agency (KDCA) said on Tuesday. ( news.trust.org)
The Vulnerable and Unvaccinated Older Americans
The United States has a far higher share of seniors without full vaccine protection than many other wealthy countries, a key risk factor driving serious Covid-19 illness and death, a New York Times analysis shows. As the Delta variant has torn across the country, America's pace of vaccinations has sped up after months of relative stagnation, and full federal approval of the Pfizer vaccine on Monday could extend that momentum. Just over half of Americans are now fully vaccinated. But national averages mask the high rate of older Americans who remain deeply vulnerable. Older people still account for most Covid-19 deaths, and in many counties, especially in the South and Mountain West, seniors without full vaccination make up more than 10 percent of the total population. "We have swaths of populations in counties who are healthy Americans, over 60, who are not vaccinated," said Claire Hannan, executive director of the Association of Immunization Managers. "These people are at extreme risk, and they don't realize it." (nytimes.com)
Not About COVID, But Did You See This– A Remarkable Molecule
Carmela Sidrauski wasn't looking for a wonder drug. Testing thousands of molecules during high-speed automated experiments in the lab of Peter Walter at the University of California, San Francisco, she plucked one of the compounds out of the reject column and moved it into the group that warranted further study. Something about its potency intrigued her. That was in 2010; today the list of potential therapeutic applications for that molecule sounds almost too good to be true.
Since Sidrauski's decision to look closer, the molecule has restored memory formation in mice months after traumatic brain injuries and shown potential in treating neurodegenerative diseases, including Alzheimer's, Parkinson's, and Lou Gehrig's disease (also known as amyotrophic lateral sclerosis, or ALS). Oh, yeah—it also seems to reduce age-related cognitive decline and has imbued healthy animals—mice, at least—with almost photographic memory.
Sidrauski believes the reason the molecule can do so much is that it plays an essential role in how the brain handles stress from physical injuries or neurological diseases. Under siege from such problems, the brain, in essence, shuts down cognitive functions like memory formation to protect itself. The new molecule reverses that. "We didn't set out to find this—we just kind of bumped into it," Sidrauski says. "But having a new way to modulate a pathway that could be central to a lot of different pathological states is very exciting." (MIT Technology Review)
Boosters Work
As vaccine makers set their sights on boosters, new studies unveiled yesterday from Johnson & Johnson and Pfizer-BioNTech demonstrated that extra shots can dramatically raise antibodies against the coronavirus. The companies said they were submitting the new data to the Food and Drug Administration for evaluation, and Pfizer has formally asked the agency to authorize a booster shot. The Biden administration said last week that it wants to provide booster shots for all Americans eight months after vaccination. ( nytimes.com)
AAIE Leadership Masterminds 4.0
LAST CALL FOR THIS SEMESTER'S
LEADERSHIP MASTERMINDS COHORT
AAIE Leadership Masterminds 4.0
Register Now and secure one of the few remaining spots for Leadership Masterminds 4.0!
AS PART OF A COHORT YOU CAN EXPECT TO:
Break the isolation you might experience in your role by committing to regular monthly meetings and ongoing backchannel conversations with other international school leaders.

Set goals, brainstorm and test ideas, and get feedback and support in a safe, trusting environment.

Build accountability to keep moving forward on your innovation and change plans, while gaining tools to confront obstacles.

Engage in an active learning and self-improvement process through conversations around articles, books, podcasts and other media from various fields.
Don't miss this acclaimed experience for fostering learning in an intimate atmosphere of trust, honesty and shared leadership. The commitment is only ONE HOUR per MONTH from September 7, 2021 through April 5, 2021.Groups are capped at 12 members per cohort, so please register now!
Worldwide Vaccinations By Continent
August 26, 2021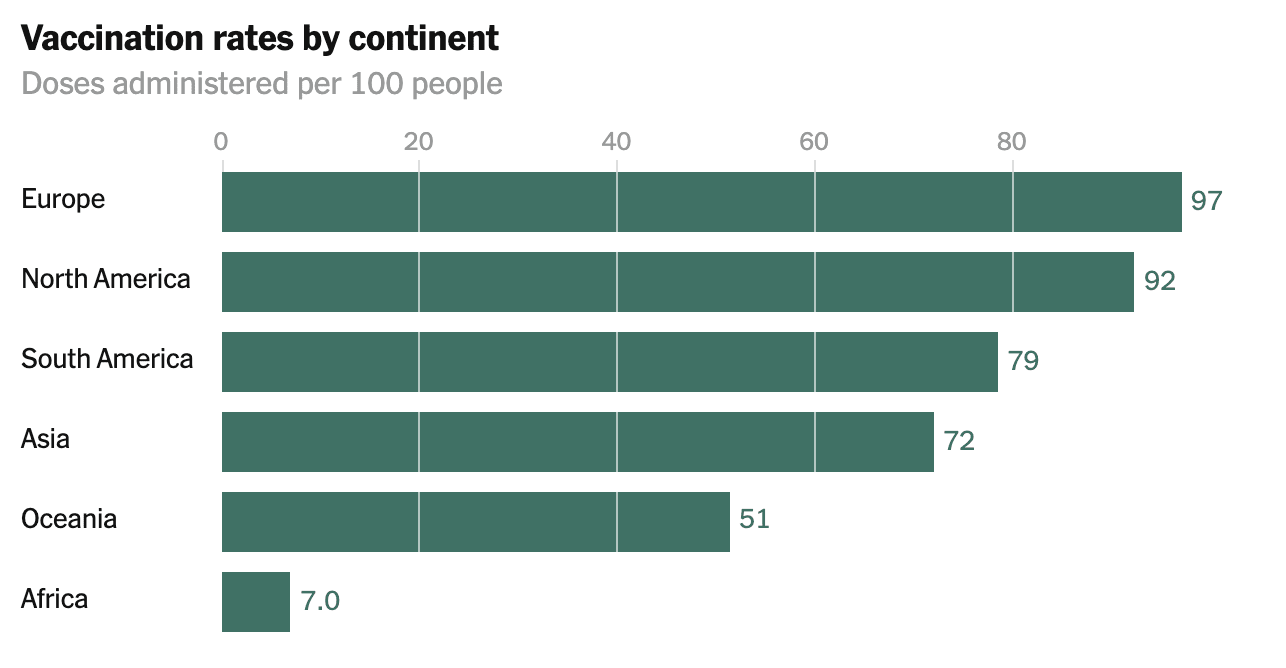 WORLDWIDE COVID-19: BY THE NUMBERS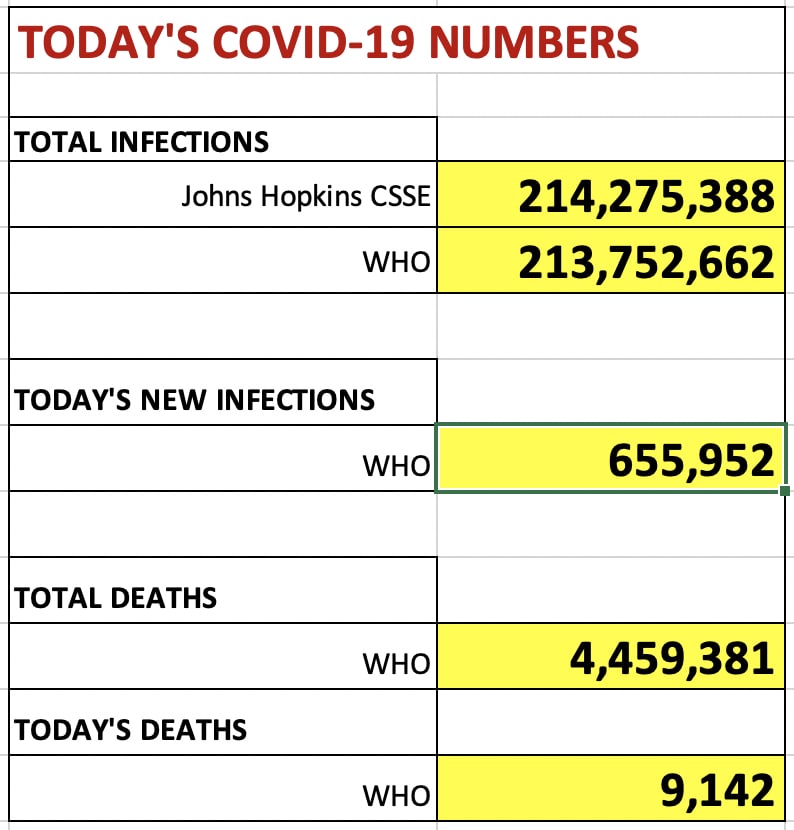 –FROM JOHNS HOPKINS CSSE–
From Johns Hopkins

CSSE,

the

Infection Rate World Graphic
A Final Note: The AAIE COVID-19 Briefing is provided to support your leadership for the school community you serve. We encourage you to use these resources in any way, shape or form that helps you, your communications and toward furthering close relationships across your community. – The AAIE Board