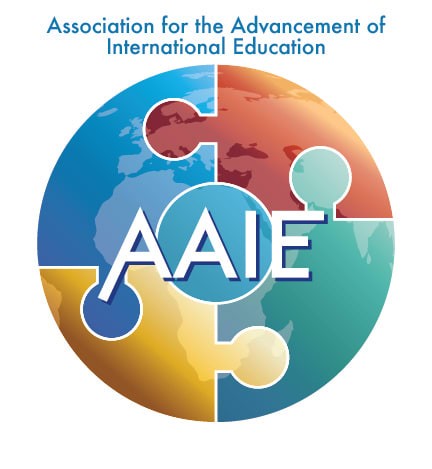 –Monday–
AAIE's COVID-19
BRIEFING #102
August 24, 2020
Highlights
23,519,827

Cases World-wide

(Johns Hopkins)

THIS WEEK's

CONVERSATIONS

!

The NUEVA way of remote learning.

Remembering Sir Ken Robinson

Conflicting Data and the No-Win of Reopening

A "Dos and Don'ts" for wearing masks-even when working at a desk

"No such thing as a risk-free society"

(French President Macron)
THIS WEEK'S LEADERSHIP CONVERSATIONS
with International School Leaders Around the World: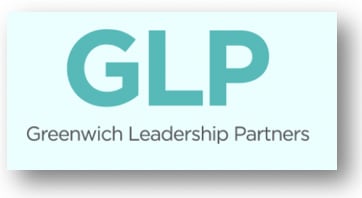 WEDNESDAY
August 26
08:00AM EDT
LEADING YOUR TEAMS THROUGH FEAR, ANXIETY AND UNCERTAINTY
A leadership coaching session with
– Stephanie Rogen of Greenwich Leadership Partners
Leading a community through fear, anxiety and uncertainty– all qualities that seem to be in abundance within our international school communities–is tough. Seemingly an unrelenting task as well, especially when the leader is experiencing the very same emotions. Stephanie will provide a sample coaching session that we can directly apply and use within our leadership toolbox to support our teams and community. Everyone needs a good coach.
THURSDAY
August 27
08:00AM EDT
SCHOOL HEADS AND SENIOR LEADERS AROUND THE WORLD #26
Our Weekly Conversation
– hosted by Will Richardson
All international school senior leaders are welcome. A Weekly CONVERSATION between School Heads and Senior Leaders– #24. Our discussions continue to be contemporary, important and a time we teach each other.
With thanks to Will Richardson who has facilitated our Thursday CONVERSATIONS since the very beginning.
THURSDAY
August 27
10:00AM EDT
LATIN AMERICAN SCHOOL LEADERS– Our Weekly Conversation #16
– hosted by Sonia Keller (Tri-Association) and Dereck Rhoads (AASSA)
The weekly Thursday CONVERSATIONS between Latin America school heads and senior leaders resumes in collaboration with Tri-Association and AASSA. All are welcome to join the discussion and we will also include guest speakers, specific to the Latin America circumstance and needs. Our sessions, as before, are hosted by Sonia Keller and Dereck Rhoads.
The Nueva School's Remote Learning Plan 3.0
Teaching and Learning During a Pandemic and 1000 Wildfires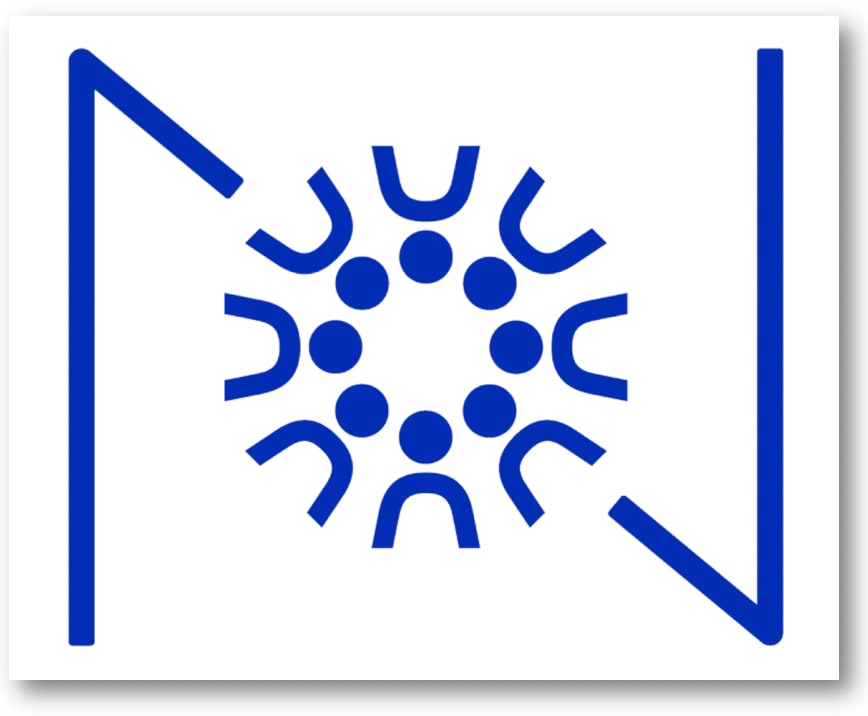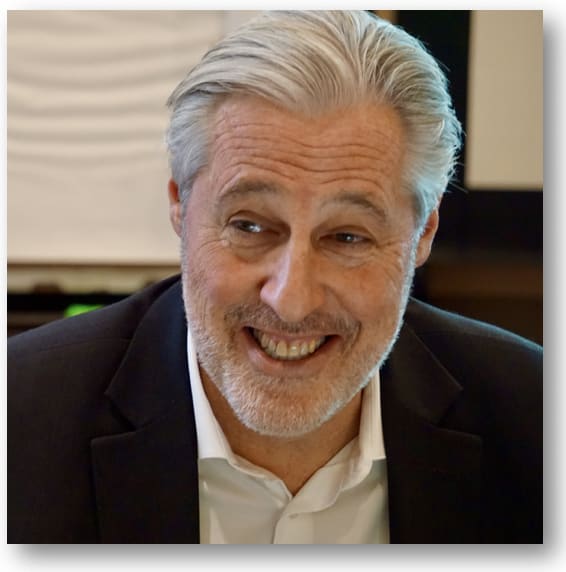 Lee Fertig, Head of School
Editor's Note: Lee is the new head of school at the Nueva School just south of San Francisco. His team has put together a highly detailed remote learning plan– now in its third iteration. Like many of us, the design team at Nueva was supported by the work of the American School in Japan. This plan responds to the pandemic, wildfires started by unheard of dry thunderstorms, fire tornadoes– and maybe they are also ready for a falling asteroid. TAKE NOTE– The Nueva commentary on, "Remote learning is real school."
Lee's Letter to the Nueva Community
As we begin the 2020–21 school year in a predominantly remote manner, much discussion has revolved around how to implement best practice in remote learning. The Nueva faculty and staff have worked so hard to learn from our experiences these past few months and to incorporate the feedback we received from students and parents. As good as we believe the first two iterations of Nueva's remote learning plan were, we know we can do even better in the coming months when we apply all of our recent professional learning. We are extremely proud of how we are able to embed key features of the "Nueva Way" into our school's approach to remote learning.
I'm pleased to share with you Nueva's Remote Learning Plan (RLP) 3.0, It contains broad ideas that describe our approach to planning for remote learning as well as information specific to our different divisions. Most important, RLP 3.0 outlines the different roles and responsibilities of everyone involved, with specific guidelines for faculty and parents.
We encourage you to look through this document to see how we can all work together to best support student learning and growth at Nueva.
Let the learning begin!
Mission
Our school community inspires passion for lifelong learning, fosters social and emotional acuity, and develops the imaginative mind.
Vision
The Nueva School uses a dynamic educational model to enable gifted learners to make choices that benefit the world.
Introduction to Nueva's Approach
Nueva's approach to remote learning begins with the assertion that the learning experiences teachers design when school is in regular session cannot be simply replicated through remote learning. In particular, the invaluable social interactions and mediation that occur naturally among students and between teachers and students cannot be recreated in the same way. In addition, teachers must find new methods for providing timely and specific feedback to support student growth and learning.
Accordingly, this remote learning plan provides guidelines and insights about how Nueva's faculty can leverage digital and experiential learning in ways which bring curricula to life. Nueva deliberately uses the term remote learning, rather than technology-specific labels such as "virtual learning," "e-learning," or "online classes." This choice reflects our conviction that quality learning can occur at a remote location without solely relying on computers. Rather than being tied to electronic devices for their learning, Nueva's goal is for students to read, communicate, and engage in authentic learning experiences, while continuing to be physically active.
Nueva's shift to remote learning planning begins with consideration of how we can intentionally align remote learning experiences with our Mission and Vision.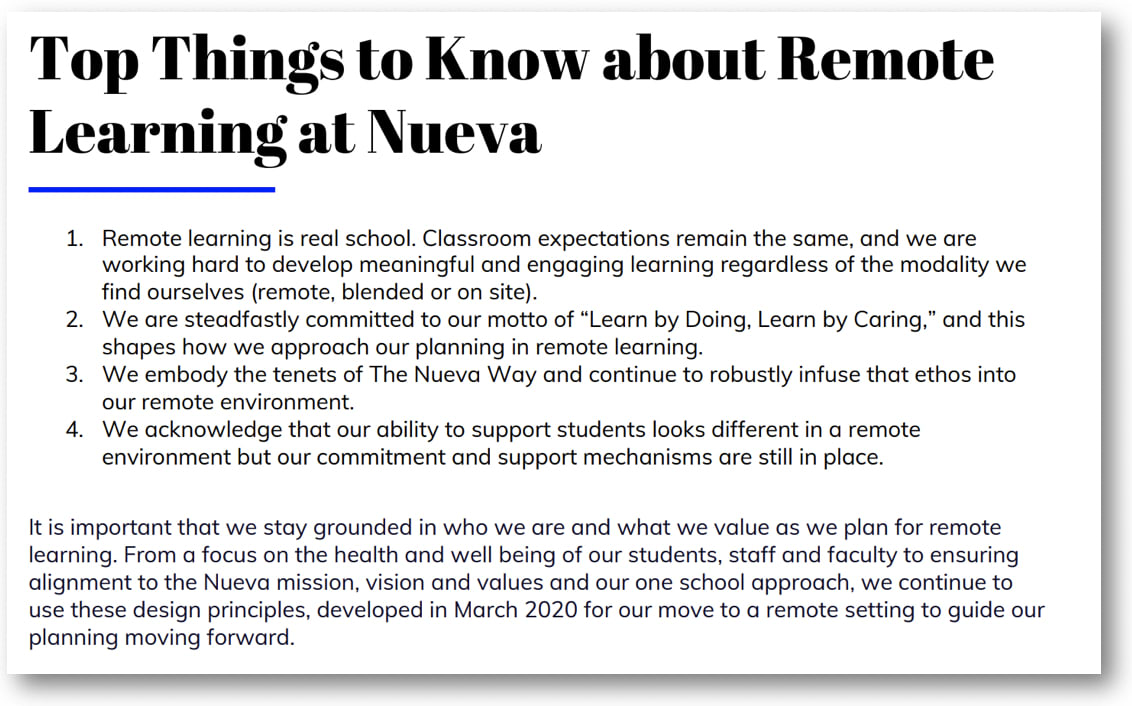 The Essential Questions Each NUEVA Teacher Asks for
Planning Effective Instruction
How can I leverage digital platforms to provide learning experiences rich in engagement, social interaction, and feedback?

Which of the key understandings, skills, and habits of learning previously identified for the original learning experience are transferable to a remote experience?

How can I help my students construct their own understandings? And/or, how should I shift the learning goals and experiences to ensure my students get the most out of their remote learning?

What are the authentic, age-appropriate learning opportunities that have resulted from this emergency or crisis?

Where might my students' curiosity and motivation open other new possibilities?

How can I design learning experiences that address the needs of different types of learners who need different kinds of support and guidance?

How will I assess student learning in meaningful ways?

How can I continue to build a community and culture of care even while learning remotely?

How can I help my students manage the worry, fear, or isolation they may be experiencing as a result of this emergency or crisis?
Conflicting Data and What Seems the No-Win of School Reopening:
From Scientific American–
"Schools Have No Good Options for Reopening during COVID-19"
Conflicting Data
THE HEALTH RISK
"Some data suggest that those infected are half as likely as adults to transmit to others. There is increasing data that [children] don't tend to be spreaders, so they're not necessarily passing it to other children or other adults in their household or their community—from the data that we have so far. But other data indicate children older than 10 can act as vectors. A study in Emerging Infectious Diseases, published online in July, analyzed contact-tracing reports for nearly 6,000 coronavirus patients in South Korea, and found those aged 10 to 19 spread the virus as much as adults did."

THE DEVELOPMENTAL RISK

"There are enormous advantages to having kids in classrooms. Schools play a really central role in children's lives, and it's just not possible to deliver all of the services and benefits of schools when you are in a remote learning situation. Being around your peers, being around a community of supportive adults—that's really critical for a child's development. They need that contact with their peers in order to grow."
The Passing Of Sir Ken Robinson–
His Call For Creativity Lives On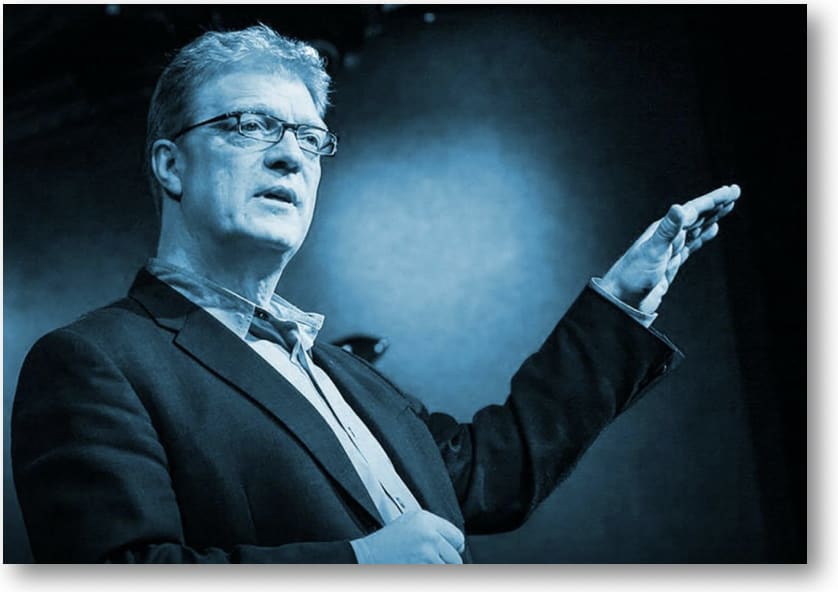 –Remembering Sir Ken Robinson–
Editor's Note: We must recognize the passing of Sir Ken Robinson who championed critical thinking in our schools, especially the original and creative kind. To say that he helped us all think more critically about thinking is an understatement.
Our own Dr. David Willows (ISBrussels) provides his remembrance of an educational hero.
The times call for imaginative thinking and inspiration for our everyday work and leadership. Heroes are all around us too.
"We have to go from what is essentially an industrial model of education, a manufacturing model, which is based on linearity and conformity and batching people. We have to move to a model that is based more on principles of agriculture. We have to recognize that human flourishing is not a mechanical process; it's an organic process. And you cannot predict the outcome of human development. All you can do, like a farmer, is create the conditions under which they will begin to flourish."
― Sir Ken Robinson
Remembering the Hero
Who Made Us Smile At Ourselves
–from Dr. David Willows, ISBrussels
At the beginning of his book, Heroes, Legends, Champions: Why Heroism Matters, Andrew Bernstein makes his point:
Flourishing human life requires heroes.
Bernstein goes on to explain that this is not just because heroes typically perform great deeds, but because "they inspire us to seek the best within ourselves." As the news spread this weekend of the death of Sir Ken Robinson, many of us no doubt felt that we had lost a hero; a champion of children who was also an educational giant; a storyteller that not only knew how to spin a good yarn, but inspired a generation of educators around the world to think that we could all do better; that we could make a difference.
The majority of us never had the opportunity to meet Sir Ken in person, let alone call him our friend. The majority of us never even sat in an auditorium and heard him speak. As with many heroes in our lives, the majority of us simply watched from afar, marveling at his effortless wit and impeccable timing.
And we smiled. At least, that's what I remember most.
But this was no ordinary smile. It wasn't the smile of ridicule or poking fun. It wasn't restricted to clever word play or observational comedy. This was a comedic art in which our hero, not unlike the Shakespearean fool, would tell the story from a different point of view and, in doing so, turn the story of learning completely on its head.
So when we smiled at the absurdity of it all, we found ourselves smiling at ourselves and wondering how we could do better.
Some may say that Sir Ken never told us how to become the school that we were inspired to dream about. He never published the 10-step guide to moving beyond the industrialist model of which he spoke. Heroes rarely take on such matters of governance.
But he pushed us all to be better by reminding us that, behind our political systems, protocols and structures, wherever we may be, there is a child and that it is our honor and duty to ensure this and every child is given the opportunity to flourish.
And, for that, they will need heroes of their own.
–THE NEWS of COVID-19–
23,519,827 Cases Worldwide
(Johns Hopkins CSSE)
–A Quote in the Time of COVID to Consider–
"The test of a good teacher is not how many questions she/he can ask pupils that they will answer readily, but how many questions she/he inspires them to ask which the teacher finds it hard to answer."
– Alice Wellington Rollins
Coronavirus in Europe: Dozens of Berlin Schools Report Infections
Coronavirus cases have been reported by at least 41 schools in Berlin, barely two weeks after the German capital's 825 schools reopened.
Cases are rising across Europe, including in Spain, which registered 66,905 in the past two weeks, resulting in the continent's highest 14-day infection rate and warnings over the risk of a new wave of deaths.
The disclosure by Berlin city education authorities that hundreds of students and teachers have had to quarantine has underlined once more how little is known about the risk of infection in school settings, despite the insistence of governments and experts, including in the UK, that reopening schools is safe given the right precautions.
The Berlin experience echoes that in some states in the US, including Georgia, and in Israel, which have recorded clusters tied to schools. According to reports in Berlin, all age groups have been affected, including in elementary schools, high schools and trade schools. Berlin was one of the first places in Germany to reopen its schools after the summer holidays. Children are obliged to wear face coverings in the hallways, during breaks and when they enter the classroom, but they can take them off once they sit in their places and classes begin. Some critics say the measures in Berlin are too relaxed and both students and teachers should be wearing face coverings during lessons.
Evidence of Covid-19 Reinfection
A Hong Kong man who was initially infected with Covid-19 in April and made a full recovery was reinfected more than four months later after a trip abroad, a new study reports. The study, by a team at the University of Hong Kong and accepted by the international medical journal Clinical Infectious Diseases, purports to be "the world's first documentation" of a patient who recovered from covid-19 being reinfected. The fact that the man had no symptoms the second time suggests his immune system protected him from disease.

The findings have big potential implications for vaccine use, as well as policies based around the concept of herd immunity that presume those who recover from the virus are unlikely to be reinfected.

Robert Glatter, an emergency physician at Lenox Hill Hospital in New York City, said the research showed herd immunity from natural infection would be unlikely to eradicate the novel coronavirus. "The only safe and practical approach to achieve herd immunity is through vaccination."
Sweden's Infection Rate 60% Lower than France
Sweden is beating many European countries in the fight against new coronavirus infections, possibly because of its decision not to implement tough lockdown measures. As cases surge across Europe, leading to new restrictions such as the mandatory wearing of masks in many public areas, the infection rate in Sweden is falling. "Sweden is doing fine," Arne Elofsson, a professor in biometrics at Stockholm University, said. "Strict rules do not work as people seem to break them." Figures from the European Centre for Disease Prevention and Control show that the infection rate in France is more than 60 per cent higher than that of Sweden. France implemented a strict lockdown in the spring and requires masks to be worn in many public areas but has a fortnightly infection rate of 60 cases per 100,000 people. Sweden, which decided not to implement compulsory measures at that time and which rejected the use of masks, has a rate of 37 cases per 100,000 people. The government is recording between 200 and 300 new cases a day, with deaths down to three last Friday. (The Times of London)
USA and the World Infection Rates
New Covid-19 cases in the U.S. continued to drift lower Saturday, staying below 50,000 for the eighth consecutive day as the Food and Drug Administration authorized convalescent plasma as a treatment for serious coronavirus cases. Total U.S. coronavirus cases rose to nearly 5.7 million, just under a quarter of the global tally, while the nation's death toll surpassed 176,500, according to data compiled by Johns Hopkins University. Globally, more than 23 million people have been infected, the figures show, and more than 806,000 have died. The FDA authorized the use of convalescent plasma as a treatment for serious cases of Covid-19, the disease caused by the coronavirus. The agency's emergency-use authorization allows for the use of the promising treatment of antibody-rich blood taken from recovered Covid-19 patients for those hospitalized with the fast-spreading virus. While new cases are rising in some states in the U.S., the overall trend in the country has been improving. (The Wall Street Journal)
Reopening in China- From Shanghai to Wuhan
In Shanghai, restaurants and bars in many neighborhoods are teeming with crowds. In Beijing, thousands of students are heading back to campus for the fall semester. In Wuhan, where the coronavirus emerged eight months ago, water parks and night markets are packed elbow to elbow, buzzing like before. While the United States and much of the world are still struggling to contain the coronavirus pandemic, life in many parts of China has in recent weeks become strikingly normal. Cities have relaxed social-distancing rules and mask mandates, and crowds are again filling tourist sites, movie theaters and gyms. (The New York Times)
The Death Toll in Mexico– Three Times Higher than Reported?
Mexico has surpassed its "catastrophic" worst-case scenario of 60,000 Covid-19 deaths and is shaping up as one of the worst health and economic casualties of the global pandemic. Latin America's second-biggest economy, which has the world's third highest overall coronavirus death toll, hit the grim milestone on Saturday, when the health ministry reported 60,254 deaths and 556,216 confirmed cases. But officials have long acknowledged that the government's data is an underrepresentation and the health ministry and private studies say the real death tally could be some three times higher. (The Financial Times)
No Such Thing as a Risk-Free Society
A sharp rise in the number of coronavirus infections over the past two weeks has put European governments on high alert as holiday-makers return home to big cities and teachers and pupils prepare for the start of the school year after months of disruption. But leaders are eager to avoid re-imposing drastic controls on freedom of movement because they want to allow economies to recover from the deepest recession since the second world war. France has opted to control the spread of the virus rather than attempt to eliminate it completely, and French president Emmanuel Macron has said there is no such thing as a "zero risk" society. Before the latest upsurge, strict national lockdowns in the spring sharply reduced the spread of Covid-19 in Europe. But in Spain in particular the virus is now returning rapidly, with 8,000 new infections reported on Friday alone. (The Financial Times)
Presidential Election and Fast-Tracking a Vaccine to the USA?
The Trump administration is considering bypassing normal US regulatory standards to fast-track an experimental coronavirus vaccine from the UK for use in America ahead of the presidential election, according to three people briefed on the plan. One option being explored to speed up the availability of a vaccine would involve the US Food and Drug Administration awarding "emergency use authorization" (EUA) in October to a vaccine being developed in a partnership between AstraZeneca and Oxford university, based on the results from a relatively small UK study if it is successful, the people said. (The Financial Times)
–The STATS–
TOTAL GLOBAL CASES:
Johns Hopkins
23,519,827
WHO–23,311,719
GLOBAL DEATHS (WHO):
Today–806,410
Three Days Ago–789,197
One Month Ago–628,903
EVOLUTION OF-GLOBAL CASES (WHO):
Today–
23,311,719
Three Days Ago–
22,536,278
One Month Ago–
15,296,926
NEW CASES (WHO):
Today–253,963
–Tracking the Virus–
The WHO has a new reporting protocol:
We will capture the most up-to-date figures using the revised format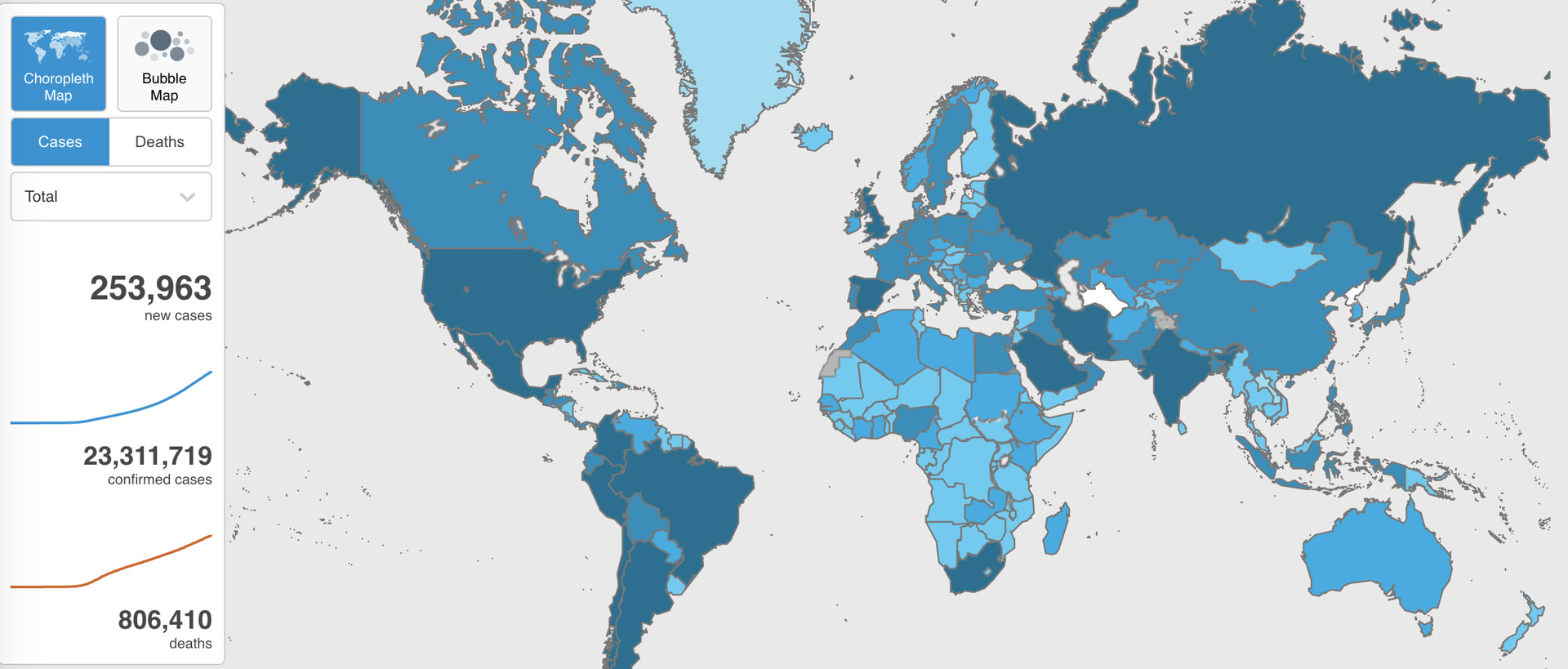 –FROM JOHNS HOPKINS CSSE–
The Cultures of Dignity Resources for Supporting
Social-Emotional Wellness
From Cultures of Dignity

,

For the Social-Emotional Tiny Guides from Rosalind Wiseman and Charlie Kuhn– a gift to our AAIE community– resources with no fee but plenty of insight.



A Final Note: The AAIE COVID-19 Briefing is provided to support your leadership for the school community you serve. We encourage you to use these resources in any way, shape or form that helps you, your communications and toward furthering close relationships across your community. – The AAIE Board