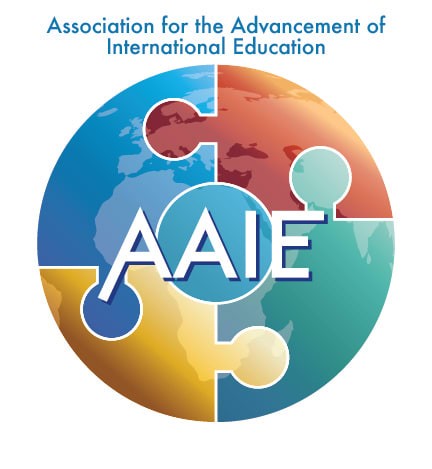 –Wednesday–
AAIE's COVID-19
BRIEFING #100
August 19, 2020
The 100th AAIE BRIEFING
Since January 27, 2020
Highlights
22,227,913

Cases World-wide

(Johns Hopkins)

A Final Letter: The provocative exchange of ideas concludes

Helping our youth to belong within the online space

Thursday's

CONVERSATIONS

!

The wide angle view of Covid-19's devastation– non-virus deaths yet to come

A flowchart for when an infected student comes to campus

Our international school graduates within a public health experiment
A Final Exchange :
A Provocative Exchange of Letters Between Ariel Raz and Rich Boerner:
In the Midst of Crisis, Focusing on What's Important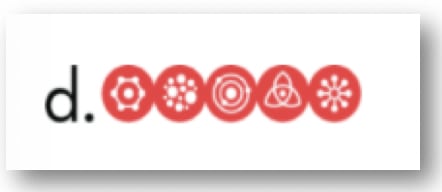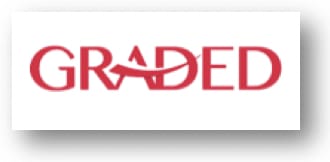 Editor's Note: Letter Four— This is the fourth letter in a series between two educators, Ariel Raz, a designer at the Stanford d.school, and Richard Boerner, superintendent of Graded — The American School of São Paulo. Read Letter 1, Letter 2 and Letter 3.
This exchange of letters over the past weeks reflects the importance of every school leader having a thought partner, preferably one outside the head of school or senior leader job description– one who openly challenges conventional thinking, asking the tough questions.
The final letter is written by Dr. Richard Boerner, Superintendent, GRADED, The American School of Sao Paolo.
Dear Ariel,
We, as educators, have long spouted a "less is more" or "depth over breadth" approach to better schooling. Yet, many times we are just paying lip service to this construct. The COVID-19 pandemic has forced us to reexamine educational delivery – now as a matter of pragmatism. Distance learning has required our teachers to move slower, cover less, and pause to ensure students are grasping content and concepts. It has forced us to assess in new ways. What is becoming more and more apparent to me, to our faculty and, most excitingly, to our students, is that just maybe we won't ever return to some of our former ways.
The constraints this crisis has placed on educational delivery and assessment have spurred a reconceptualization of "content coverage." How much "stuff" is enough to learn? Schools must challenge their conventional thinking. How many war battles and dates should one memorize in 10th grade history to ensure understanding of cause and effect of conflict?
Seminal moments like the one in which we are living challenge our frameworks. They should awaken us and make leaders consider what really matters. These are moments of deep introspection and serve as opportunities to pivot one's actions.
What are the "things" we want students to know and be able to do? I'm not talking about dates, times, or formulas, but rather those deep, enduring learning experiences that can be transferred. The learning that sticks. Cognitive scientists suggest that only learning that is deep, enduring, and transferable -- the content that is accessible over time -- is worthy of being taught. So, why, in schools, do we spend so much time on things that don't adhere to what we know works best? Don't get me wrong, content matters. However, content without purpose and meaning does little beyond the immediate moment of recall.
Before COVID-19 swept from continent to continent, teachers at Graded were implementing these science of learning principles.. They focused on challenging themselves to first understand and assess the needs of every learner in their care. Now in the midst of the pandemic, our work continues. Most recently, in July, when leading our faculty pre-service training,Dr. Kevin Mattingly, professor of science of learning at Columbia University, challenged our faculty by asking them to ensure that all of their students could answer the following questions with a resounding "yes."
I belong to this academic community.

My ability grows with effective effort.

I can succeed at this.

This work has value to me.



Learning is an experience held by the student and fostered by the teacher. Dr. Mattingly calls this "inside-out teaching." By starting with the learner, we begin to deconstruct what they already know, what they care about, and what they want before we teach them anything. Ultimately if done well, we can ensure the learning can be used in their lived lives.
Now, we find ourselves living within a new reality. The medium in which we teach, be it in-person, at-a-distance, or blended, does not change the need for this most important work to continue. In fact, it necessitates its acceleration to ensure learning is equitable to every child no matter the way in which learning is accessed.
In order to offer service to the faculty and students in my care, I must be courageous. I must not allow this moment to prevent us from the real reform we need both in my school and within the education space at large.
Ariel, your questions have challenged me! They will hold me accountable for my actions today and in the future. This is the true power of thought partnership. Your personal journey, shared in your last letter, resonates so deeply within me. It speaks to the educator you knew you should be in the moment, but were restricted from being. We must, as leaders, allow our teachers the space, know-how, and time to be the true artists they were meant to be. This takes courage for them and for me.
Thank you for reminding me of this most important truth.
Be well my friend and let's march on – bravely!
Rich
One of Our Covid-19 Leadership Dilemmas:
Creating Student Belonging within an Online Space
(one to pass on to every teacher)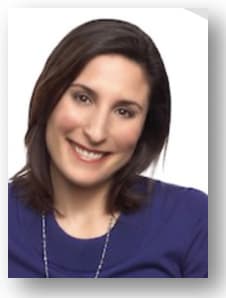 Wherever you teach, your responsibility is to create a safe, supportive, and inclusive environment where young people feel seen
Editor's Note: We asked you to name the most worrisome COVID-19 leadership dilemma on your list as the 20-21 school year begins (see survey results link above). Many of you mentioned the social-emotional welfare of children and connectedness between teacher and student. Considering that 85.5% of South American schools are reopening with distance learning, Rosalind Wiseman, a critical friend within our AAIE community, brings a lesson plan for promoting a stronger classroom community.
–by Rosalind Wiseman, Co-Founder of Cultures of Dignity
Regardless of where and how young people are educated, they do best when they feel they belong, valued and connected to their teachers and peers. For the 2020- 2021 school year it's essential that we acknowledge this has been an incredibly stressful time and there is a strong possibility that more than one student, or yourself, has experienced trauma on some scale. Creating connections right now is more important than content.
Wherever you teach, your responsibility is to create a safe, supportive, and inclusive environment where young people feel seen and therefore are much more likely to
meaningfully participate. Now, a safe learning environment also necessitates that you are
responsive to the students' needs in their online education. Feel free to follow this lesson plan's script or make it your own but always be willing to respond to your students' questions, concerns, and views.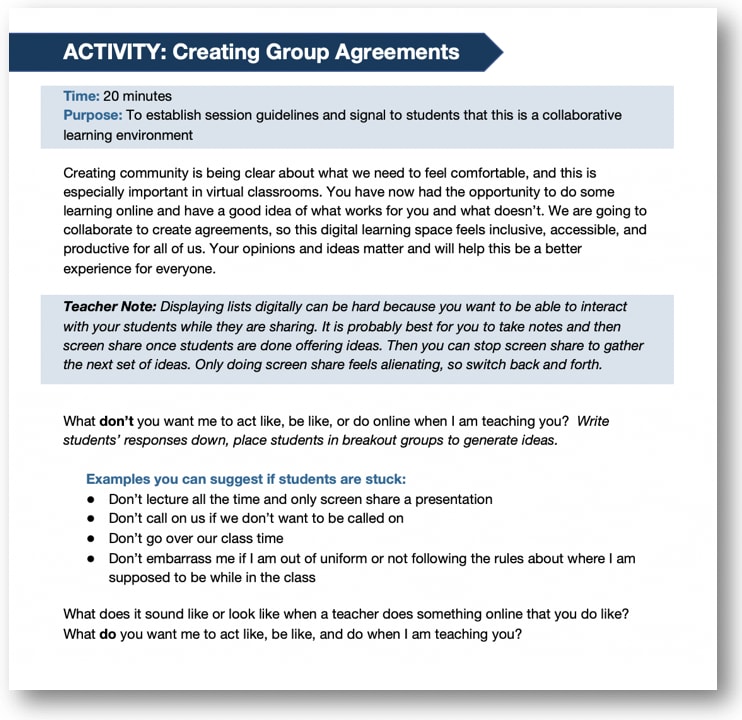 Consider the Follow-On Impact of Covid-19 Within Our World-wide Communities:
An ECONOMIST Interview with Bill Gates
Editor's Note: As school leaders our focus is always on safety of everyone within our community.
This Economist article is jarring in how it makes the case that the devastation of the COVID-19 global pandemic goes far beyond the rate of infection and the immediate death rate. A reminder to us all, and especially the young people in our care, that equity and privilege are in sharp relief when considering consequences of a virus that knows no borders or socio-economic circumstance.
–An Interview Summary from The ECONOMIST
"MILLIONS MORE are going to die before the Covid-19 pandemic is over. That is the stark message of Bill Gates, a co-founder of Microsoft and one of the world's largest philanthropists via the Bill & Melinda Gates Foundation. Most of these deaths, he said, would be caused not by the disease itself, but by the further strain on health-care systems and economies that were already struggling. He also lamented the politicization of the response to the virus in America, and the spread of conspiracy theories—some implicating him—both of which have slowed efforts to contain the disease's spread. But he offered reasons for hope in the medium term, predicting that by the end of 2021 a reasonably effective vaccine would be in mass production, and a large enough share of the world's population would be immunized to halt the pandemic in its tracks."
A TOP LEADERSHIP DILEMMA YOU ANNOUNCED: What is the best response when a student tests COVID-19 positive after being onsite at the school?

With thanks to
Dr. Daniel Jubert and his leadership team
Editor's Note: One of the top COVID-19 leadership dilemmas that bubbled up from the AAIE Six Question Survey (CLICK HERE for survey results) was how to best respond after a positive case is identified during onsite instruction? As so often is the case, our international school leaders are quick to share ideas and tested procedures. Here is the American International School of Cape Town's flow chart that respects both the virus science and the need to deliver on the schools teaching and learning mission.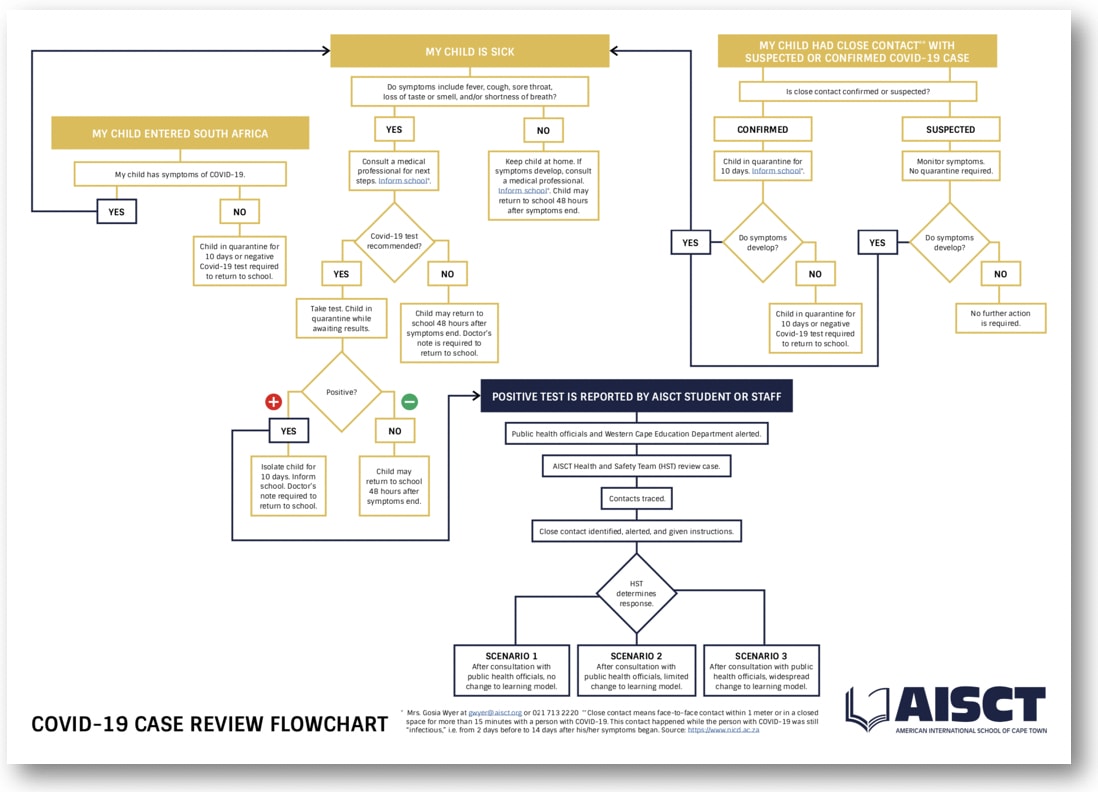 The internal logic of the AISCT safety flowchart supports three basic scenaris: 1) New Students, 2) a student who is presenting symptoms (even if not Covid-19) and, 3) a student that has been potentially exposed to the virus.
–Thursday's Leadership
CONVERSATIONS
with International School Leaders Around the World:
THURSDAY
August 20
08:00AM EDT
SCHOOL HEADS AND SENIOR LEADERS AROUND THE WORLD #25
Our Weekly Conversation
– hosted by Will Richardson
All international school senior leaders are welcome. A Weekly CONVERSATION between School Heads and Senior Leaders– #24. Our discussions continue to be contemporary, important and a time we teach each other.
With thanks to Will Richardson who has facilitated our Thursday CONVERSATIONS since the very beginning.
THURSDAY
August 20
10:00AM EDT
LATIN AMERICAN SCHOOL LEADERS– Our Weekly Conversation #15
– hosted by Sonia Keller (Tri-Association) and Dereck Rhoads (AASSA)
The weekly Thursday CONVERSATIONS between Latin America school heads and senior leaders resumes in collaboration with Tri-Association and AASSA. All are welcome to join the discussion and we will also include guest speakers, specific to the Latin America circumstance and needs. Our sessions, as before, are hosted by Sonia Keller and Dereck Rhoads.
Taking Care of Yourself
–When "Surge Capacity" is Depleted–
"Surge capacity is a collection of adaptive systems — mental and physical — that humans draw on for short-term survival in acutely stressful situations, such as natural disasters. "
–with thanks to Tara Waudby
who sent this article on to us
We were in a pandemic, after all, and I had already accepted in March that life would not be "normal" for at least a year or two. Ann Masten, PhD, a psychologist and professor of child development at the University of Minnesota observes,
"Why do you think you should be used to this by now? We're all beginners with a (global pandemic).This is a once in a lifetime experience. It's expecting a lot to think we'd be managing this really well."
The experience is a universal and deeply human one.
While the phrase "adjusting to the new normal" has been repeated endlessly since March, it's easier said than done. How do you adjust to an ever-changing situation where the "new normal" is indefinite uncertainty?
"This is an unprecedented disaster for most of us that is profound in its impact on our daily lives," says Masten. But it's different from a hurricane or tornado where you can look outside and see the damage. The destruction is, for most people, invisible and ongoing. So many systems aren't working as they normally do right now, which means radical shifts in work, school, and home life that almost none of us have experience with. Even those who have worked in disaster recovery or served in the military are facing a different kind of uncertainty right now.
"I think we maybe underestimate how severe the adversity is and that people may be experiencing a normal reaction to a pretty severe and ongoing, unfolding, cascading disaster," Masten says. "It's important to recognize that it's normal in a situation of great uncertainty and chronic stress to get exhausted and to feel ups and downs, to feel like you're depleted or experience periods of burnout."
Research on disaster and trauma focuses primarily on what's helpful for people during the recovery period, but we're not close to recovery yet. People can use their surge capacity for acute periods, but when dire circumstances drag on, Masten says, "you have to adopt a different style of coping." (Click above to keep reading!)
"Our new normal is always feeling a little off balance, like trying to stand in a dinghy on rough seas, and not knowing when the storm will pass."
Your graduates are heading to US universities
in a vast unplanned pandemic experiment
Editor's Note: An article allowing us to consider that as international school leaders we are not alone in the conundrums we face. Colleges and universities are opening with their own brand of public health experiment.

"In the absence of any national strategy for tackling the coronavirus pandemic, colleges and universities in the United States are on their own when it comes to deciding whether and how to bring students back for the autumn term, which has already started for some institutions. Many are relying on their own experts, resulting in a wide range of approaches, from telling students to attend online classes from home to bringing everyone back and testing them three times a week. Some are welcoming limited numbers of students with a face mask stamped with the university's mascot, a bottle of hand sanitizer and plans to test only a fraction of people on campus. It all amounts to a gigantic, unorganized public-health experiment — with millions of students and an untold number of faculty members and staff as participants."
–THE NEWS of COVID-19–
22,227,913 Cases Worldwide
(Johns Hopkins CSSE)
–A Global Pandemic Quote to Consider–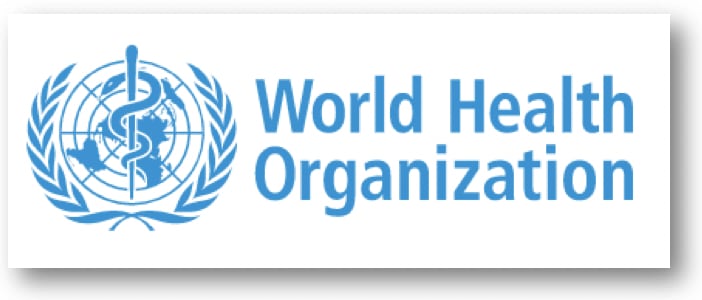 "While there is a wish amongst leaders to protect their own people first, the response to this pandemic has to be collective.

This is not charity, we have learned the hard way that the fastest way to end this pandemic and to reopen economies is to start by protecting the highest risk populations everywhere, rather than the entire populations of just some countries. Sharing finite supplies strategically and globally is actually in each country's national interest.

No one is safe until everyone is safe."
–Dr Tedros Adhanom Ghebreyesus
The Invincibility of Youth– Infections Increase
The World Health Organization warned Tuesday that young people are becoming the primary drivers of the spread of the novel coronavirus in many countries — a worrisome trend experts fear may grow in the United States as many colleges and schools begin to reopen. Many nations in Asia, which had previously pushed infections to enviably low rates, have experienced surges in recent weeks at the same time that the age of those infected skewed younger. "People in their 20s, 30s and 40s are increasingly driving the spread," Takeshi Kasai, the WHO's Western Pacific regional director, said at a news briefing on Tuesday. "The epidemic is changing." (Washington Post)
Colleges and Universities Rethink Reopening Plans
Citing an "untenable situation" caused by a spike in coronavirus cases after the first week of classes, the University of North Carolina at Chapel Hill said on Monday that it would shut down in-person instruction for undergraduates and move entirely online. The announcement, from one of the largest universities in the country to open its campus during the pandemic, demonstrated how difficult it may be for America's institutions of higher learning to achieve even a modicum of normalcy in the fall semester. (vNew York Times)
Good News on Immune Response
To the immune system, not all germs are equally memorable. But our body's cells seem to be seriously studying up on the coronavirus. Scientists who have been monitoring immune responses to the virus are now starting to see encouraging signs of strong, lasting immunity, even in people who developed only mild symptoms of Covid-19, a flurry of new studies suggests. Disease-fighting antibodies, as well as immune cells called B cells and T cells that are capable of recognizing the virus, appear to persist months after infections have resolved — an encouraging echo of the body's enduring response to other viruses. (New York Times, medrxiv.org, nih.gov)
New Thinking on Herd Immunity
More than a dozen scientists said that the threshold for "herd immunity" is likely to be much lower than previously thought: just 50 percent, perhaps even less. If that's true, then it may be possible to turn back the coronavirus more quickly. The new estimates result from complicated statistical modeling of the pandemic, and the models have all taken divergent approaches, yielding inconsistent estimates. It is not certain that any community in the world has enough residents now immune to the virus to resist a second wave. But in parts of New York, London and Mumbai, for example, it is not inconceivable that there is already substantial immunity to the coronavirus, scientists said. (New York Times)
Five of Seven Vaccine Trials in China
China has emerged as a leader in novel coronavirus vaccines, a development that will enhance it as a global power but also raises concerns over safety and the potential for Beijing to use its status in territorial disputes. The country has nine vaccine candidates in clinical trials, including five in Phase 3, the final stage of the process toward approval. Last week, Chinese drug maker CanSino Biologics announced it would conduct a Phase 3 trial in Saudi Arabia with 5,000 volunteers. Of the 29 new vaccines in clinical trials around the world, nine are in China, the most of any country. Of the seven that are in Phase 3, China has five. Chinese vaccines are expected to be in practical use as early as the next few months. (Nikkei Asian Review)
China and Russia Research Collaboration
Chinese scientists have offered to carry out joint vaccine trials with their Russian counterparts in what could be seen as a vote of confidence following Moscow's decision to rush through approval for a Covid-19 vaccine. The plan was announced by China's top respiratory diseases expert Zhong Nanshanon Sunday during a symposium with Russian scientists. He did not specify which vaccine candidate would be tested or where the trials would take place. He also said Russia had made rapid progress in developing a vaccine, adding: "China and Russia can learn a lot from each other. Russia's technologies and strategies [in fighting Covid-19] are worth studying, while China has its unique methods to control the pandemic, especially the use of traditional Chinese medicine." (South China Morning Post)
South Korea Highest Infections Since March
After keeping the coronavirus under control for roughly five months, South Korea finds itself on the verge of another major outbreak as COVID-19 cases jump to their highest level since March and the capital region retightens social distancing guidelines. As of Monday, the country has seen four straight days of new cases in the triple digits, for a four-day total of 745 cases. That compares with a peak of about 900 cases per day in late February, after which South Korea managed to keep new daily cases to double digits. As of Monday, South Korea reports a cumulative total of 15,515 cases with 305 deaths. (via NPR News)
Watching What Happens in Europe
Nineteen European countries have crossed a key threshold of new coronavirus infections, with Spain's figures particularly worrying. According to data from the European Centre for Disease Prevention and Control, the countries have recorded cumulative 14-day infection totals higher than 20 per 100,000 inhabitants, considered an early alarm level by many health experts. Luxembourg and Spain have reported more than 100 new cases per 100,000 people in the past two weeks, the figures show, with Malta recording more than 80, Belgium more than 60, and France and the Netherlands more than 40. The UK has 20.7. (The Guardian, New York Times)
Four Month High in Germany
Germany recorded the highest number of new coronavirus cases in nearly four months, and the infection rate held above the key threshold of 1.0. There were 1,693 new infections in the 24 hours through Tuesday morning, the most since April 25 and bringing the total to 226,700. (Bloomberg News)
New Restrictions in Italy
With daily coronavirus case numbers rising, Italy yesterday imposed its first new restrictions on daily life since coming out of lockdown nearly four months ago, ordering the closure of nightclubs and mandating mask-wearing, even outdoors, in areas with nightlife. The new measures come as Italy faces its most precarious moment of the summer. School is due to start in less than a month, Italians are moving en masse for their August holidays, and tourists are coming in from other European countries that have seen even greater increases. (The Washington Post)
USA Infections and Notre Dame– The Dilemma of Campus Life
New coronavirus cases in the U.S. climbed higher, but remained below 50,000 for the fourth day in a row, as some universities and schools move classes online to avoid campus outbreaks. The U.S. reported more than 44,000 new coronavirus cases yesterday, up sharply from the previous day's 35,112, but lower than recent peaks this month and in July. Total cases in the U.S. approached 5.5 million, while the nation's death toll neared 172,000. The University of Notre Dame moved in-person classes online for at least two weeks after seeing an increase in coronavirus cases. The South Bend, Ind., college reported an additional 80 positive cases of the coronavirus of 418 tested Monday, the highest number of cases the school has reported and tests completed by the school in a single day by far. (The Wall Street Journal)
–The STATS–
TOTAL GLOBAL CASES:
Johns Hopkins
22,227,913
WHO–21,989,366
GLOBAL DEATHS (WHO):
Today–775,893
Two Days Ago–767,158
One Month Ago–585,727
EVOLUTION OF-GLOBAL CASES (WHO):
Today–
21,989,366
Two Days Ago–
21,549,706
One Week Ago–
19,936,210
One Month Ago–
13,616,593
NEW CASES (WHO):
Today–213,391
–Tracking the Virus–
The WHO has a new reporting protocol:
We will capture the most up-to-date figures using the revised format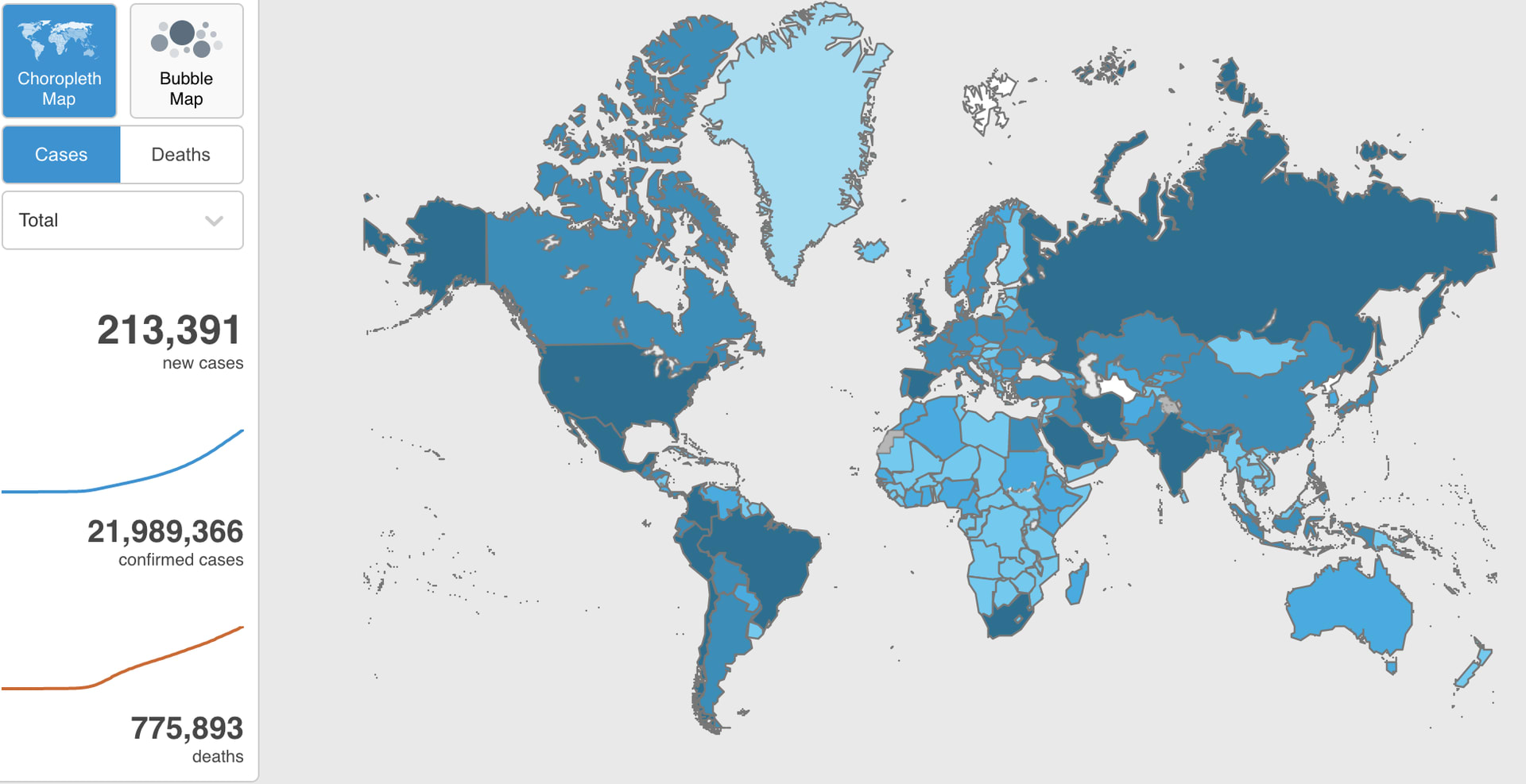 –FROM THE WHO and JOHNS HOPKINS CSSE–
From the WHO

, the Situation Report for August 19

,

2020
From the WHO

, The European Region Dashboard
From Cultures of Dignity

,

For the Social-Emotional Tiny Guides from Rosalind Wiseman and Charlie Kuhn– a gift to our AAIE community– resources with no fee but plenty of insight.



A Final Note: The AAIE COVID-19 Briefing is provided to support your leadership for the school community you serve. We encourage you to use these resources in any way, shape or form that helps you, your communications and toward furthering close relationships across your community. – The AAIE Board