ASSOCIATION for the ADVANCEMENT of INTERNATIONAL EDUCATION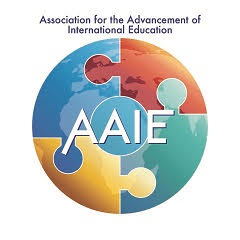 OUR MISSION
A global community that connects diverse people, ideas and resources, AAIE helps international educators lead with vision, wisdom, courage and integrity.
F3
Friday's Five Ideas for the Future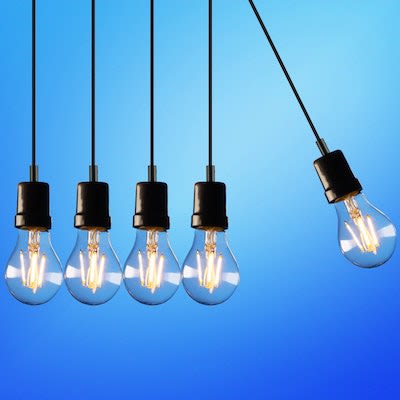 Leading in Uncertain Times
July 10, 2020
Welcome to this week's Friday Five (F3). We are all waiting, and hoping, for normal to return to our lives. But the waiting can not turn into inaction. This week we ask the question: what if "normal" is not right around the corner, what can we do now. Perhaps we need to we take a look at the enormous challenges of leading in a time of crisis and forge ahead with new ideas. There are many tools out there to help leaders, including listening to all the voices in our communities and implementing diversity in both leadership and mentoring programs. As the Chinese proverb says: "The best time to plant a tree was 20 years ago. The second best time is now." We think you will be inspired by the articles and podcast below, and that we are ready for this challenge.
We will continue to send the weekly F3 Newsletter and will also extend the conversation in LinkedIn. Please join us and share articles and ideas with us as we learn from each other globally.
Your Board of Trustees and Mark
WORTH A THOUGHT
"I alone cannot change the world, but I can cast a stone across the water to create many ripples." - Mother Teresa
Now on to Friday's Five...
When Leadership Matters Most
In the midst of the COVID-19 crisis, leaders are doing their best to chart the right course under harsh and unpredictable conditions - knowing that the morale, viability and prosperity of their organizations depend upon them getting this right. Although leadership matters most in moments of extreme stress, most leaders don't have direct experience of leading through a crisis of this magnitude. In this BCG Henderson Institute article, authors Peter Tollman and Martin Reeves look at a number of common traps that are in plain sight as we look across organizations today - and provide some guiding principles which leaders need to heed during a crisis.
7 Strategies for Promoting Collaboration in a Crisis

Crises often highlight the importance of effective collaboration for long-term success. Research shows, however, that anxiety makes people more risk-averse in a crisis - and as a result they are less likely to seek out differing perspectives. In their Harvard Business Review article, Heidi K. Gardner and Ivan Matviak explain how in a crisis, organizations need to pull together experts with unique, cross-functional perspectives to solve rapidly changing, complex problems that have long-term implications.
Plant Your Friggin Tree

In The Table podcast, Patrick Lencioni of Table Group leads a discussion on how it is time to stop waiting for "normal" to return. Pat, Cody and Chris discuss decision making and action in the midst of uncertainty. In your businesses, in your families and in your personal lives, it's time to plant your friggin tree.
How To Develop a Mentoring Team

It is well documented that those who are mentored out-perform and out-earn those who are not. They get promoted more often and report lower burnout rates. However, as Ruth Gotian argues in her Forbes article, having just one mentor is limiting and it is better to have a team of mentors instead. A mentoring team offers a diversity of thoughts, perspectives, skills, and social capital. The more diverse your team, the greater your reach and potential. But how do you identify who should be on your team? Gotian provides a simple five-step process that can help you identify who can help guide your career and serve on your Targeted Mentoring Team.
3 Things You Can Do Now to Be a More Inclusive Leader

One key to becoming an inclusive leader is to develop some basic skills that will prime you for turning diversity into a competitive advantage. In this Fast Company article, Tomas Chamorro-Premuzic explains that to be an effective leader you have to be able to create a strong synergy out of diverse, even opposite, individual elements. Savvy organizations realize that developing inclusive leadership is the best way to create a workplace in which diversity is turned into a competitive advantage, fueling creativity and innovation, and upgrading both meritocracy and social justice in society.
WORTH A READ
"A book is the only place in which you can examine a fragile thought without breaking it, or explore an explosive idea without fear it will go off in your face. It is one of the few havens remaining where a man's mind can get both provocation and privacy." – Edward P. Morgan
Just as we are sensitive to the challenges of the coronavirus concerns - F3 will only focus on leadership learning and we'll ensure you receive our every-other-day coronavirus update as a separate publication.
To sign up for this newsletter
Please opt-in so that we remain in touch with the future and each other.
Contact Us
Mailing Address: AAIE PO Box 3496 Princeton, NJ 08543-3496
Physical Address: AAIE 15 Roszel Road Princeton NJ 08540

Phone: +1 609-716-7441
or +1 609-452-0990
Cell: +1 970-488-9416
www.aaie.org
© 2020 AAIE
If you received this email in error, you may unsubscribe from this list.