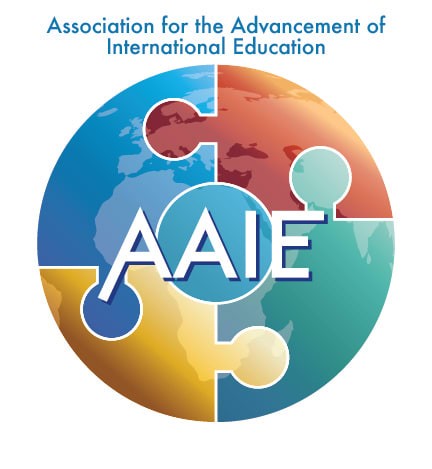 –Wednesday–
AAIE's COVID-19
BRIEFING #91
July 29, 2020
Highlights
16,829,840 Cases World-wide

–

(Johns Hopkins CSSE)

This Week's CONVERSATION-Thursday (Focus on Reopening Plans-Decisions)

John Littleford and Lisa Ireland weigh-in on the politicization of boards for school reopening

What has six months taught scientists?

What happens when schools reopen and a teacher takes ill?

A video for your community: "And the People Stayed Home"

More on vaccine and long-term immunity
–THE NEWS of COVID-19–
16,829,840 Cases Worldwide (Johns Hopkins CSSE)
WHO Observations and the Obvious
World Health Organization Director-General Tedros Adhanom Ghebreyesus says the pandemic is easily the worst global health emergency. Only with strict adherence to health measures, from wearing masks to avoiding crowds, would the world be able to beat it, he added. "Where these measures are followed, cases go down. Where they are not, cases go up."
Vaccine Good News
The good news, because it is worth saying, is that experts think there will be a COVID-19 vaccine. The virus that causes COVID-19 does not seem to be an outlier like HIV. Scientists have gone from discovery of the virus to more than 165 candidate vaccines in record time, with 27 vaccines already in human trials. Human trials consist of at least three phases: Phase 1 for safety, Phase 2 for efficacy and dosing, and Phase 3 for efficacy in a huge group of tens of thousands of people. At least six COVID-19 vaccines are in or about to enter Phase 3 trials, which will take several more months. We are almost five months into the pandemic and probably another five from a safe and effective vaccine—assuming the clinical trials work out perfectly. "Even when a vaccine is introduced," says Jesse Goodman, the former chief scientist at the Food and Drug Administration, "I think we will have several months of significant infection or at least risk of infection to look forward to." All of this means that we may have to endure more months under the threat of the coronavirus than we have already survived. Without the measures that have beat back the virus in much of Europe and Asia, there will continue to be more outbreaks, more school closings, more loneliness, more deaths ahead. A vaccine, when it is available, will mark only the beginning of a long, slow ramp down. (The Atlantic)
Vaccine, Not Such Good News
Scientists are questioning whether waning immunity to Covid-19 could affect how useful a vaccine will be in tackling the pandemic, even as investors welcomed new positive early trial data. A study from King's College London, which has yet to be peer-reviewed, showed recovered patients' antibodies declined significantly within months of infection, raising the critical issue of how long a vaccine could prevent people catching the disease. (Financial Times)
More on the Moderna Phase Three Trial
The first large study of the safety and effectiveness of a coronavirus vaccine in the United States began yesterday morning, according to the National Institutes of Health and the biotech company Moderna, which collaborated to develop the vaccine. A volunteer in Savannah, Ga., received the first shot at 6:45 a.m.. The study, a Phase 3 clinical trial, will enroll 30,000 healthy people at about 89 sites around the country this summer. Half will receive two shots of the vaccine, 28 days apart, and half will receive two shots of a saltwater placebo. Neither the volunteers nor the medical staff giving the injections will know who will get the real vaccine. Researchers will then monitor the subjects, looking for side effects. And their main goal will be to see if significantly fewer vaccinated people contract Covid-19, to determine whether the vaccine can prevent the illness. (The New York Times)
–The STATS–
TOTAL GLOBAL CASES:
Johns Hopkins
16,829,840
WHO–16 558 289
GLOBAL DEATHS (WHO):
Today–656,093
Two Days Ago–646,641
One Month Ago–
499,113
EVOLUTION OF-GLOBAL CASES (WHO):
Today–
16,558,289
Two Days Ago–
16,114,449
One Week Ago–
15,012,731
One Month Ago–
10,021,401
NEW CASES (WHO):
Today–215,127
Two Days Ago–254,274
One Week Ago–
247,225
One Month Ago–
178,328
Britain's prime minister, warned of a looming "second wave" of Covid-19 across Europe on Tuesday, while the head of Germany's public health authority said: "We've let our guard down."
A New Daily Infection Record Worldwide
The world is facing a resurgence of covid-19 cases as the pandemic continues to accelerate, the World Health Organization has warned. Cases hit a new daily high of around 300,000 globally on 27 July, with more than half occurring in the Americas – the US alone has been reporting a seven-day average of 67,000 since 21 July. The coronavirus is also spreading rapidly in India, Brazil and South Africa, which haven't yet suppressed their first peaks. There has also been a worrying uptick of cases in Asia. On 26 July, China, where the coronavirus outbreak began, saw its highest number of daily cases since March. The following day, Hong Kong announced new restrictions to curb infections, as did the city of Danang in Vietnam, which reported the country's first community transmission since April. (New Scientist, The Wall Street Journal, Financial Times)
Resurgence in Europe
Public health officials are sounding the alarm over a resurgence of coronavirus cases in Europe as countries ease lockdowns and international travel ramps up with some experts warning citizens have become too complacent. The increase is marked in countries such as Spain, while eastern Europe and the Balkans, which were largely spared the worst of the early pandemic, are seeing a steep increase in recorded cases. Boris Johnson, Britain's prime minister, warned of a looming "second wave" of Covid-19 across Europe on Tuesday, while the head of Germany's public health authority said: "We've let our guard down." (Financial Times)
Hotspots in China Continue
China reported 101 new coronavirus cases in the mainland for July 28, the highest in over three and a half months, the health commission said on Wednesday. Around the world, countries have been battling an ebb and flow in coronavirus infections. China has moved quickly to stamp out eruptions by contact tracing and re-shuttering the affected areas. Recently, many of the new infections have come from the far western region of Xinjiang, where 89 have been tallied for July 28. One was recorded in Beijing, while three were imported cases, according to a statement by the National Health Commission. 101 cases is probably an undercount. (Reuters)
India's Infection Rate Highest in the World
India's coronavirus epidemic is now growing at the fastest in the world, increasing 20% over the last week to more than 1.4 million confirmed cases, according to Bloomberg's Coronavirus Tracker. Infections in the South Asian nation of 1.3 billion people have reached 1.43 million, including 32,771 deaths, India's health ministry said, with daily cases close to a record 50,000 on Monday. India is only trailing the U.S. and Brazil now in the number of confirmed infections, but its growth in new cases is the fastest. (Bloomberg News)
Who's Counting in India?: Example, Mumbai
Over half the people living in the slums of Mumbai have had the coronavirus, according to a city-commissioned study that raises fresh doubts about India's official case numbers. India is already the third-worst hit country after the US and Brazil, with nearly 1.5 million cases, though experts have previously said the lack of testing could mean the true tally is much higher. Blood tests on 6,936 randomly selected people conducted by Mumbai's city authorities found that 57% of slum-dwellers and 16% of non-slum residents had virus antibodies. (The Guardian)
Pakistan at Risk of Second Wave
Pakistan is at risk for a second wave of virus infections during the upcoming Eid holidays as millions travel to their hometowns and mingle at family and religious gatherings. The South Asian nation -- with the second highest number of infections in Asia -- has had some respite over the last few weeks with the rate of new infections slowing. But experts warn the chances of a resurgence are high, with Friday marking the start of the religious holiday. (Bloomberg)
The French Wine Industry Converts
Sacre Bleu! The economic crisis brought on by the coronavirus, combined with the Trump administration's 25 percent tax on French wines in the trade war dispute with Europe, has collapsed the wine market. So winemakers are — sadly — sending their excess product off to another life as.......hand sanitizer. (The New York Times)
Another Major Vaccine Trial Begins
U.S. drugmaker Pfizer and Germany's BioNTech say they are to begin a pivotal global study to evaluate their lead COVID-19 vaccine candidate. The vaccine could be submitted for regulatory approval in October, and the companies could be on track to supply up to 100 million doses by the end of the year. The announcement comes shortly after Moderna said it had launched an advanced stage trial with 30,000 participants. (Nikkei Asian Review)
New Record in the Philippines
The Philippines says it has recorded another 1,678 infections, the 14th consecutive day that it has marked more than 1,000 new daily cases.
USA with Multiple Epicenters
Once again, the coronavirus is ascendant. As infections mount across the United States, it is dawning on Americans that the epidemic is now unstoppable, and that no corner of the nation will be left untouched. As of Tuesday, the pathogen had infected at least 4.3 million Americans, killing almost 150,000. Many experts fear the virus could kill 200,000 or even 300,000 by year's end. Each state, each city has its own crisis driven by its own risk factors: vacation crowds in one, bars reopened too soon in another, a revolt against masks in a third. "We are in a worse place than we were in March," when the virus coursed through New York, said Dr. Leana S. Wen, a former Baltimore health commissioner. "Back then we had one epicenter. Now we have lots." (The New York Times)
–This Week's CONVERSATION– (summer schedule)
Be with us on July 30–8:00AM EDT
Our Global Leadership Community- Together
Twenty-Two Weeks Running
A Weekly CONVERSATION between School Heads and Senior Leaders #22.
Our discussions continue to be both important and a time we teach each other.
With thanks to Will Richardson who has facilitated our Thursday CONVERSATIONS since the very beginning.
–The Politicization of Boards on
Re-opening our Schools–
Editor's Note: John and Lisa provide a remarkable piece of writing. Provocative if not clairvoyant to the international issue of reopening schools. Leadership has so much to do with the ability to tell stories and then connect to the timely and necessary wisdom. John and Lisa do so in spades. This is a BRIEFING to send on to your board. It's the stuff of important discussion and debate.
–By John Littleford and Lisa Ireland
Independent and international school boards are a microcosm of our parent bodies. Most board members are professionals as opposed to business leaders and CEO types who tend to defer to the Head on operational issues.
These boards are dominated by well-meaning volunteers, usually parents, past parents and alumni, and they bring to their deliberations all of the knowledge and biases from those varied experiences and backgrounds. However, most day school boards in the USA are made up overwhelmingly of current parents.
Current parents of independent and international school children are very concerned about paying tuition and some fees and not getting their full value. They are anxious about the real possibility of their children falling behind in their academic progress and emotional and social development if schools remain physically closed.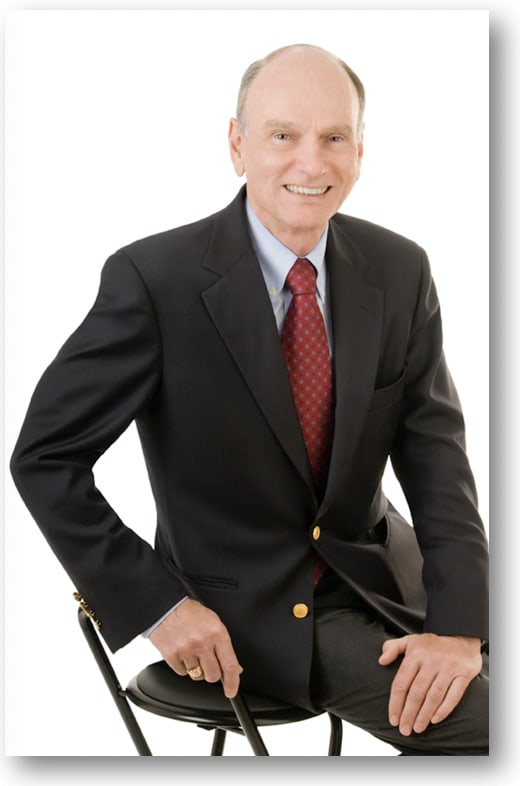 "Long term boards with a strong institutional memory tend to lead to longer term chairs. Longer term chairs tend to support and ensure longer serving heads. Generally, longer serving heads leads to stronger schools, financially healthy bottom lines and a consistent interpretation of program quality and mission over time."
Regardless of their age, school-age children build their networks and connections around in-person interactions. No matter how sophisticated remote learning may be, there is overall agreement that it is lacking on some levels depending upon the age of the student; the availability of resources; the degree to which teachers embrace and develop it; and parental circumstances and the at-home learning environment. These are just a few of the factors that affect the quality and effectiveness of remote learning.
Current parents are hearing conflicting messages in the media almost daily. The general consensus is that middle and high school age students can be the spreaders of the virus and are usually asymptomatic. It appears that younger children can attend school relatively safely since they are less likely to become seriously ill from the virus. Even if schools put in place a well-conceived and well-researched hybrid model of onsite and online learning combined with a wealth of recommended safety precautions, parents, grandparents and teachers fear infection.
Independent and international school boards seem to be split about 50/50 on how to reopen in the next six weeks. This is probably a reflection of the parents as a whole nationwide and worldwide. This theme will dominate board governance for several months to come: What are the risks of opening or not opening? What are the financial consequences of either decision? What are the liabilities if one or more students or staff become infected? Do we then retrench? While boards and administrators are doing their very best to make informed decisions, what are the consequences if one or more choices turns out to be the wrong one?
"How will good governance prevail in all of this? How will heads of school fare with one more challenge added to the already heavy plate of roles and responsibilities that they are now bearing?"
One School had a group of early childhood teachers who refused to open on line with distance learning for children ages 3, 4 and 5 in September because they felt that it had been ineffective and too challenging for this age group this past spring. The Head supported them. Whose decision was this to reopen or not this part of the School in early September?
Board members wearing their parent "hats" weighed in. It WAS a Board decision. Was this not a mission decision? Was this not a financial policy decision? These areas belong in the realm of the Board's responsibility to safeguard the School's mission, right?
On the other hand, others said it was NOT a Board decision. It was a program decision, a safety decision protecting teachers. That belongs in the Head's operational realm, right?
These boundaries of authority were blurred, and all were partially right and partially wrong. Ultimately, the Head's decision prevailed with some compromises.
The point here is that these kinds of discussions, disagreements and splits are occurring all over the world not just between boards and heads, or teachers and boards, but within boards. The Pandemic is feeding on insecurities and causing some poor governance practices. Normal and recommended governance training and protocols are tending to fall by the wayside.
In some schools, parents are organizing groups supported in part by disgruntled/disenfranchised board members. These groups are aligning against the full board and the head's leadership. Some of these parent groups want to delve into the finances of school, faculty contracts, the head's compensation, the governance structures, by laws and articles of incorporation and the safety of the facilities. In other words, some parents want, for now at least, to BE the board.
How will good governance prevail in all of this? How will heads of school fare with one more challenge added to the already heavy plate of roles and responsibilities that they are now bearing? And at the same time some heads are being asked by many schools to take a pay cut or no pay increase.
Keep in mind some core rules:
1. One of the most important strategic planning initiatives is board development, i.e. how to cultivate, screen, invite, orient, train, evaluate, warn and remove board members. Strengthening our boards is the goal. The greatest talent any board member can bring to the table is thinking and acting wisely, not reactively.
2. The selection of the board chair is crucial and should be based on the four core areas needed to be a strong chair these days: character, skills, commitment and experience and with some "fire in the belly" when the board is challenged.
3. Be careful about the demands for "transparency". Usually the more you share the more a sub group of parents want. Give out what is reasonable and appropriate but do not overlook the long game of protection of the mission and the integrity of governance.
4. Support your head but listen carefully and constructively. Listening does not mean agreement.
"Discussions, disagreements and splits are occurring all over the world not just between boards and heads, or teachers and boards, but within boards. The Pandemic is feeding on insecurities and causing some poor governance practices. Normal and recommended governance training and protocols are tending to fall by the wayside."
5. The school is only as good as its board. Ultimately, that is true because even strong heads cannot succeed with errant boards.
6. Remember when a board is confronted by so many challenges, it should talk in the board room but not outside the board room and not throw the head of school "under the bus".
7. Long term boards with a strong institutional memory tend to lead to longer term chairs. Longer term chairs tend to support and ensure longer serving heads. Generally, longer serving heads leads to stronger schools, financially healthy bottom lines and a consistent interpretation of program quality and mission over time.
The opposite is also true. Short term boards lead to short term chairs who lead to short term heads. This in turn leads to constant transitions in leadership and the loss of quality, reputation and financial health.
–COVID-19, SIX MONTHS ON–
(From Scientific American and Nature)
The COVID-19 pandemic has become the worst public-health crisis in a century. More than 500,000 people have died worldwide. It has also catalyzed a research revolution, as scientists, doctors and other scholars have worked at breakneck speed to understand COVID-19 and the virus that causes it: SARS-CoV-2. Nature runs through some of the key questions that researchers still must find answers.
–What Will Schools Do When
a Teacher Gets Covid-19?–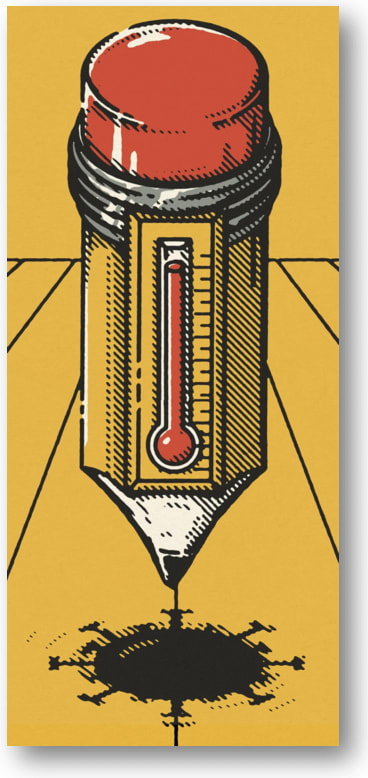 – By Emily Oster, Economics professor
at Brown University
The logistics of reopening schools are daunting. Plans are full of details about which days kids will be eligible for, and pages and pages on preventing students and staffs from getting sick. What kind of limits will be placed on class sizes? What kind of cleaning? Will there be symptom checks or temperature screens? Masks for everyone or just adults?
These plans are important and necessary. But there is an issue that we aren't talking enough about: What happens when there is a Covid-19 case in a school? The Centers for Disease Control and Prevention released its first guidelines on this topic last week, a long-overdue step toward getting schools to take this question seriously.
The instinct, I think, is to say we are working to make sure that doesn't happen, and of course that is the goal. But that goal is unrealistic. Even if schools are successful at ensuring there is no Covid-19 spread in schools at all, there will still be cases arising from the community.
When we look at data from places with open schools — Sweden, for example — they are encouraging in showing that teaching is not a high-risk job. But that means that teachers are infected at the same rate as the rest of the community. Put bluntly: If 5 percent of adults in a community have Covid-19, we expect 5 percent of school employees to have it even if they are at no greater risk. This problem is largest in places that currently have high community spread, but it is a concern virtually anywhere.
"The school also needs a macro plan. Let's say you will keep the school open even if there are some cases: Is there a point where an outbreak is large enough that you would close the school? Again, guidelines are vague on this. The C.D.C. doesn't make any concrete statements."
The evidence from other countries suggests schools could take a variety of approaches. My view is that the most important thing is that they are explicit about which approach they will take. Not just in broad strokes, but in detail. And more than that, in advance.
–And the People Stayed Home:
A Video to Share with Your Community–
(Thanks to Bob Hetzel)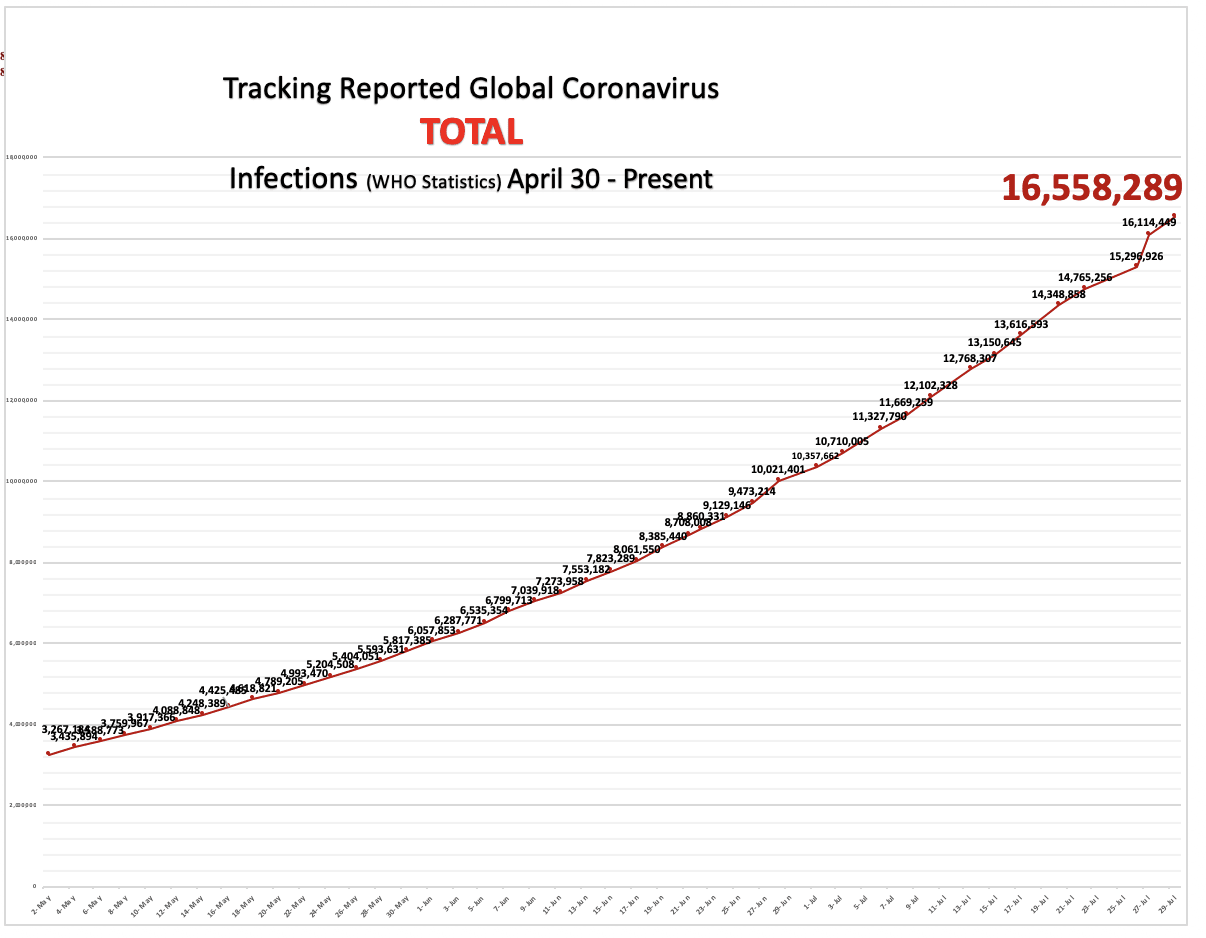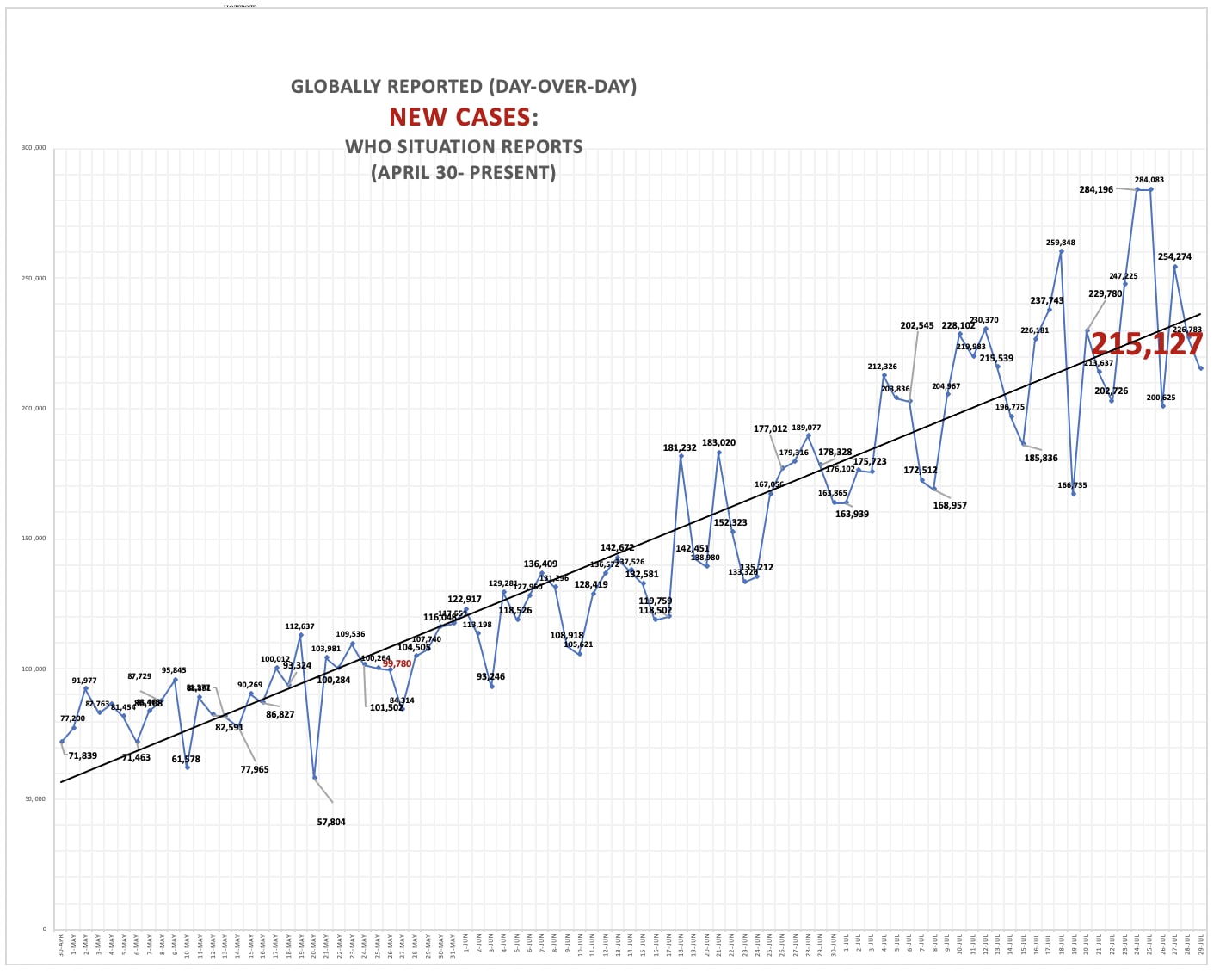 –FROM THE WHO and JOHNS HOPKINS CSSE–
From the WHO

, the Situation Report for July 29

,

2020
From the WHO

, The European Region Dashboard
From Cultures of Dignity

,

For the Social-Emotional Tiny Guides from Rosalind Wiseman and Charlie Kuhn– a gift to our AAIE community– resources with no fee but plenty of insight.



A Final Note: The AAIE COVID-19 Briefing is provided to support your leadership for the school community you serve. We encourage you to use these resources in any way, shape or form that helps you, your communications and toward furthering close relationships across your community. – The AAIE Board