QUICK LINKS for Busy People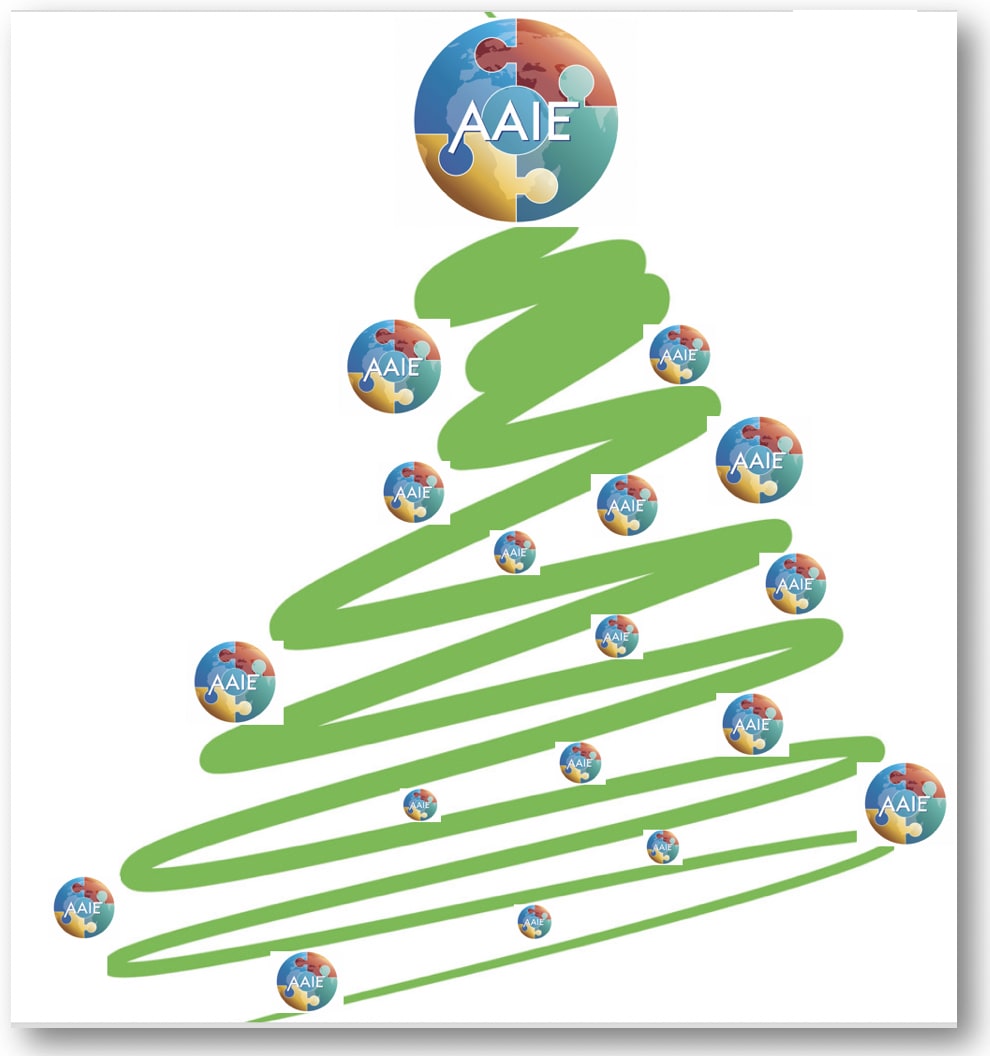 –FRIDAY–
AAIE's COVID-19 BRIEFING
#146
Data and Ideas to Support Your Crisis Leadership
December 4, 2020
–TODAY'S BRIEFING HIGHLIGHTS–
65,669,150 identified cases (Johns Hopkins)
Leading from the middle– supporting leadership team learning

NWEA– clearest picture yet of pandemic impact on student learning

The ISC Wellbeing Survey- please get involved

Swinging open the door with delight, running for your life

Preparing for the vaccine- will it be required?

Blocking COVID-19 transmission with an oral drug

600,000,000 doses out of China

The Irish Government: Santa Claus is an essential worker
–TODAY's QUOTE–
THE 100 DAYS CONCEPT: "With the pandemic, there is no sense of a beginning, a middle and an end but, in fact, there is. One of the troubling things going on is the representations of this, especially in the media that we are in an unending experience that is going to be destructive and completely uncontrollable unless some magical thing happens. This isn't our first rodeo, we've been through this before in 1918 when the Spanish flu swung through. We actually know more right now about what's going to happen in the next 100 days. Assuming the vaccine rolls out as expected, we have a 100 (OK, maybe 200) day problem...not an infinite problem. In the next 100 days, if we start to think about what's about to change in many communities, it's going to change. Giving yourself that parameter, it's more manageable."
–Dr. Sean Truman, The Truman Group
–NEXT WEEK'S CONVERSATIONS–
with International School Leaders from Around the World
WEDNESDAY
December 9
8:00AM EST
WE MUST SUPPORT EACH MEMBER OF OUR LEADERSHIP TEAM AND THEIR LEARNING–
leading from the middle
– presented by Ewan McIntosh
In a time of crisis, leaders throughout a system need to have a common language. And outside that crisis we need to know how to support middle leaders learn the skills of:
building relationships with peers;

inspiring collaboration on approaches that can improve the learning experience and outcomes;

scaling up a team's ideas from one to some to everyone across a school.
If senior leaders in international schools continue to lead in the way they've had to in 2020, burnout and ineffective schools are the result.
Now is the time to learn how to delegate more, without overwhelming staff, and how to develop the space, efficacy and attitude in our middle leadership to take on that responsibility.
Ewan McIntosh leads this session, giving early insight on the impact from the initial prototype of a research-informed practice-biased relational leadership program with 22 schools across Asia.
This session will also outline the AAIE and NOTOSH partnership to bring our member schools an extended leadership seminar for middle school leaders.
THURSDAY
December 10
8:00AM EST
OUR WEEKLY CONVERSATION
SCHOOL HEADS AND SENIOR LEADERS AROUND THE WORLD #41
– hosted by Will Richardson
Join our weekly CONVERSATION between School Heads and Senior Leaders. Our discussions continue to be contemporary, important and a time we teach each other. Thanks to Will Richardson who has facilitated each Thursday since the very beginning.
The LATIN AMERICA

conversation

with Sonia Keller and Dereck Rhoads hosting, resumes on Thursday, January 7, 2021 at 10:00AM EST.
The NEW SCHOOL PROJECT

conversation

with Homa Tavangar, Kevin Bartlett and Will Richardson as our "sherpas" resumes on Friday, January 8, 2021 at 8:00AM EST.
REPORT FROM THE AAIE NEW SCHOOL PROJECT:
Principle 3: Learning: " We ensure dynamic, engaging, impactful, and joyful learning experiences owned and driven by learners"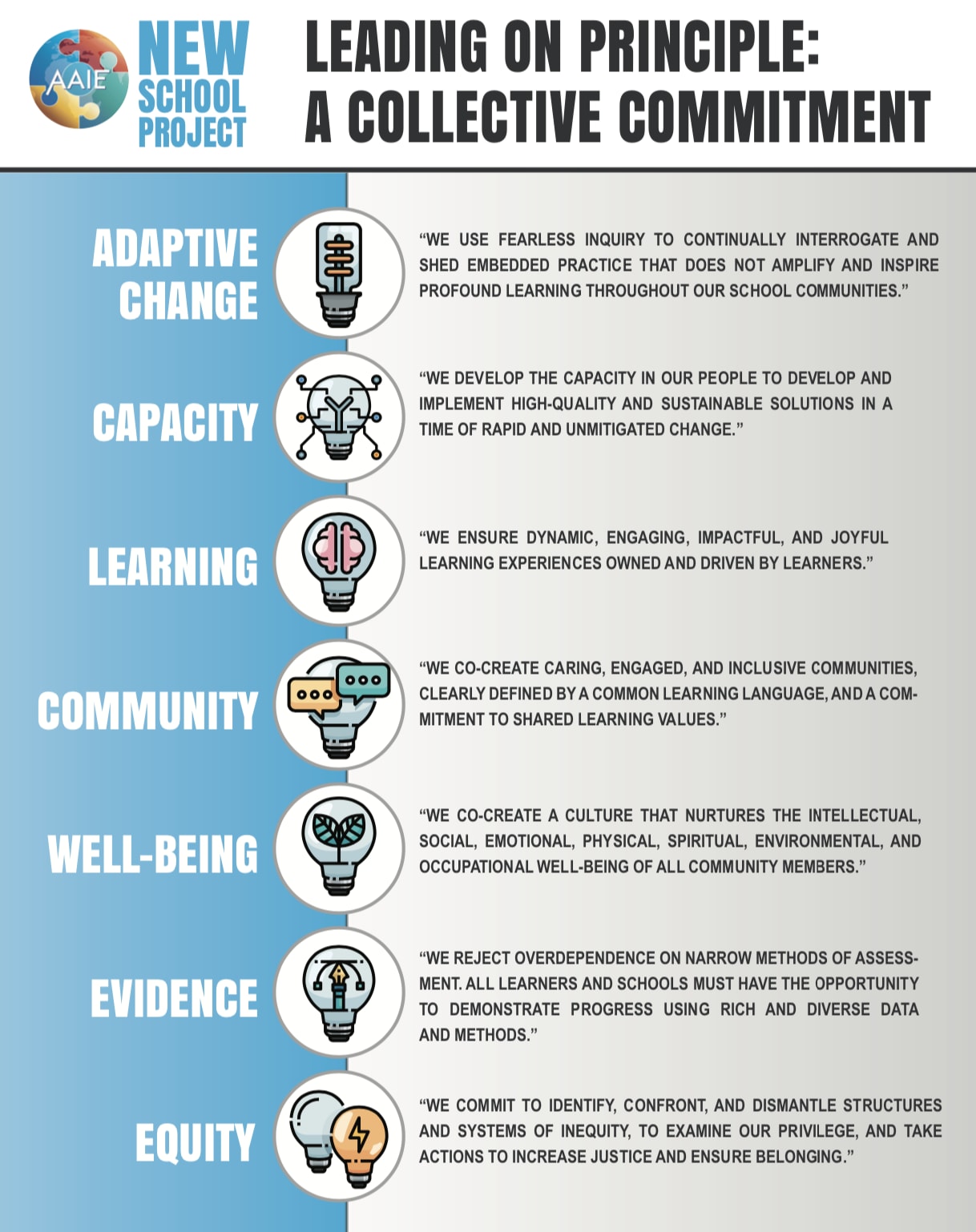 Today was Week Two of unpacking New School Principle 3: Learning: "We ensure dynamic, engaging, impactful, and joyful learning experiences owned and driven by learners".
This week's Curators, Rachel MacKinnon and Gwyn Underwood, shared with us a rich variety of resources, organized under the key concepts embedded in the Principle. They then gave us all a Friday Wake-up Call with a provocative video, 'Don't Stay in School' sufficiently thought-provoking to send us off intro our break-out sessions with something to ponder.
Our 'Stop Doing, Start Doing, Keep Doing, Tweak' conversations were re-framed a little for this week. We used the following lens,'If there was only one action you could take in your school, which 'one thing' would have the biggest positive impact on learning for the most students?'....referring to 'learning' as described in our Principle. As always, rich conversations ensued and, again as always, the time ran out way too quickly.
One of the more paradigm-shaking contributions came in our final wrap-up from Will, paraphrased here as 'Remember, only the learner decides what actually gets learned'. We can decide what we teach, but we can never decide what really gets learned. Something to think about as we head into the weekend.
Warm thanks to Rachel and Gwyn for thoughtful curating, and to everyone who joined us today. Our next New School Project - Community, will be held on Friday, January 8, 2021, same time, same place.
In the meantime, another opportunity to wish everyone a wonderful holiday and a very happy and healthy New Year. (and thank you Kevin, Homa and Will)
Wellbeing in International Schools –
Your chance to have your say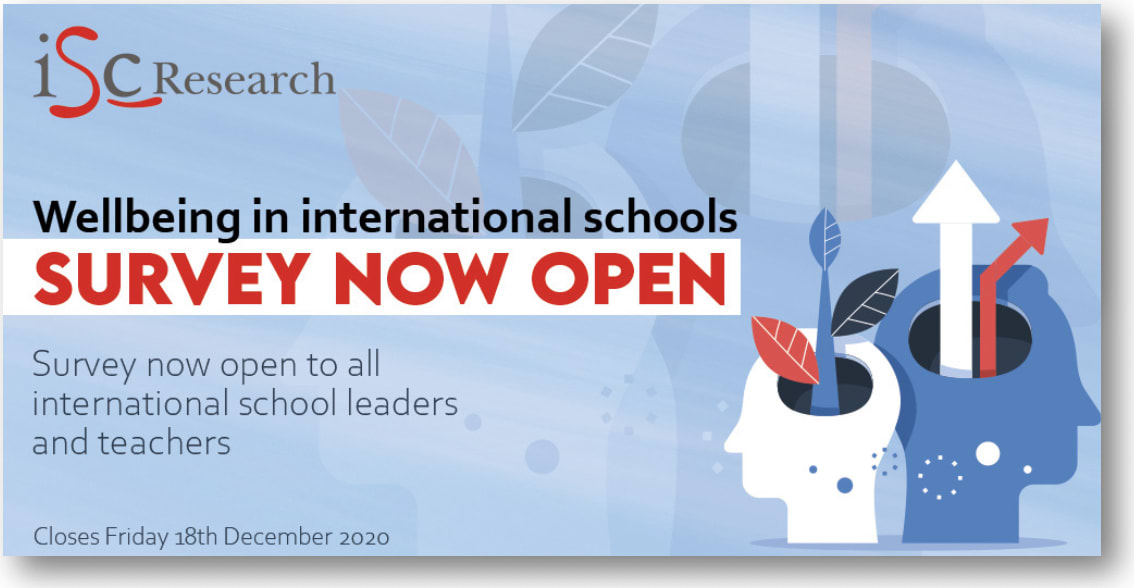 Editor's Note: Let's all pitch in to support the ISC Wellbeing Survey. It's a topic we speak about during so many of our online CONVERSATIONS. Let's drive our discussions further with the data. We will publish results as soon as they become available in partnership with our friends at ISC.
ISC Research, with the support of IEPS (International Educational Psychology Services) is conducting a survey to understand wellbeing challenges and practice in international schools this year.
The aim of the research is to identify wellbeing trends since the first wellbeing survey in 2018, and to gather data about the impact of COVID-19 on the wellbeing of students and staff at international schools.
This survey is open until Friday 18th December 2020 and can be answered by international school leaders and/or teachers. It takes approximately 8 minutes to complete. You can access the survey here.
Analysis of the results and how they compare with results from previous research will be published in February.
–TODAY's POEM TO CONSIDER–
A poem, just for you ... (thank you Bob Hetzel)
Work, Sometimes
I was sad all day, and why not. There I was, books piled
on both sides of the table, paper stacked up, words
falling off my tongue.
The robins had been a long time singing, and now it
was beginning to rain.
What are we sure of? Happiness isn't a town on a map,
or an early arrival, or a job well done, but good work
ongoing. Which is not likely to be the trifling around
with a poem.
Then it began raining hard, and the flowers in the yard
were full of lively fragrance.
You have had days like this, no doubt. And wasn't it
wonderful, finally, to leave the room? Ah, what a
moment!
As for myself, I swung the door open. And there was
the wordless, singing world. And I ran for my life.
–by Mary Oliver
STAY FOCUSED ON COVID-19 SCIENCE
FROM The New England Journal of Medicine
Cytokine Storm
Severe acute respiratory syndrome coronavirus 2 (SARS-CoV-2) pandemic has reminded us of the critical role of an effective host immune response and the devastating effect of immune dysregulation. This year marks 10 years since the first description of a cytokine storm that developed after chimeric antigen receptor (CAR) T-cell therapy and 27 years since the term was first used in the literature to describe the engraftment syndrome of acute graft-versus-host disease after allogeneic hematopoietic stem-cell transplantation.2 The term "cytokine release syndrome" was coined to describe a similar syndrome after infusion of muromonab-CD3 (OKT3).3 Cytokine storm and cytokine release syndrome are life-threatening systemic inflammatory syndromes involving elevated levels of circulating cytokines and immune-cell hyperactivation that can be triggered by various therapies, pathogens, cancers, autoimmune conditions, and monogenic disorders.
COVID-19 is one of them...
FROM The Washington Post
Employers start preparing for the coronavirus vaccine with a question: Can we require it?
The question raises complex concerns about not only
legal matters but practical ones.
In direct response to AAIE's Thursday online CONVERSATION:
As news of promising progress on coronavirus vaccines have filled the headlines in recent weeks, labor lawyers say employers have been pressing one question in particular: Once approved, can they require employees to take it?
"Until maybe about a month ago, we hadn't had many clients asking about it," said Brett Coburn, a labor and employment partner with Alston & Bird. "We're starting to see a lot more momentum."
The news that a coronavirus vaccine could start being distributed within the next few weeks has sent stocks soaring and government officials scrambling to develop plans for the herculean task of distributing it across the country.
For employers, many of which have kept workers home for months, it has opened a complex set of legal and practical issues: Can they require employees to take a vaccine? Should they offer incentives instead to encourage compliance? And what should they do if employees resist?
FROM Science Daily
Oral drug blocks SARS-CoV-2 transmission, researchers find
Treatment of SARS-CoV-2 infection with a new antiviral drug, MK-4482/EIDD-2801 or Molnupiravir, completely suppresses virus transmission within 24 hours, researchers in the Institute for Biomedical Sciences at Georgia State University have discovered.
The group led by Dr. Richard Plemper, Distinguished University Professor at Georgia State, originally discovered that the drug is potent against influenza viruses.
"This is the first demonstration of an orally available drug to rapidly block SARS-CoV-2 transmission," said Plemper. "MK-4482/EIDD-2801 could be game-changing."
Interrupting widespread community transmission of SARS-CoV-2 until mass vaccination is available is paramount to managing COVID-19 and mitigating the catastrophic consequences of the pandemic.
Because the drug can be taken by mouth, treatment can be started early for a potentially three-fold benefit: inhibit patients' progress to severe disease, shorten the infectious phase to ease the emotional and socioeconomic toll of prolonged patient isolation and rapidly silence local outbreaks.
THE CORONAVIRUS CRISIS
NWEA–New Report Offers Clearest Picture Yet Of Pandemic Impact On Student Learning
Editor's Note: The NWEA research report on the impact of the pandemic on student learning is USA-based and with a very large sample size (4.4 million) the general findings are as follows:
In fall of 2020, students in grades 3–8 performed similarly in reading to same-grade students in fall 2019, but about 5 to 10 percentile points lower in math.

In almost all grades, most students made some learning gains in both reading and math since the COVID-19 pandemic started. However, gains in math were lower on average in fall 2020 than prior years, resulting in more students falling behind relative to their prior standing.

This fall, students scored better than NWEA's projections in reading, while math scores were in line with our projections for grades 4–6 and slightly above our projections in grades 7–8.

Some differences by racial/ethnic groups are emerging in the fall 2020 data, but it is too early to draw definitive conclusions from these initial results. Student groups especially vulnerable to the impacts of the pandemic were more likely to be missing from our data. Thus, we have an incomplete understanding of how achievement this fall may differ across student groups and may be underestimating the impacts of COVID-19.
As international school heads, we have been mindful in our CONVERSATIONS about the pandemic's impact on equity across communities. Another all too vivid example.

Head of research at NWEA, Dr. Beth Tarasawa will join our AAIE online CONVERSATION on Wednesday January13, 2021.
"We saw, on average, students showed growth in both math and reading across the grade levels in almost all grades," says Tarasawa. "Most students made some learning gains in both reading and math since COVID started."
–From National Public Radio
A sweeping new review of national test data suggests the pandemic-driven jump to online learning has had little impact on children's reading growth and has only somewhat slowed gains in math. That positive news comes from the testing nonprofit NWEA and covers nearly 4.4 million U.S. students in grades three through eight. But the report also includes a worrying caveat: Many of the nation's most vulnerable students are missing from the data.
"Preliminary fall data suggests that, on average, students are faring better than we had feared," says Beth Tarasawa, head of research at NWEA, in a news release accompanying the report.
"While there's some good news here, we want to stress that not all students are represented in the data, especially from our most marginalized communities."
Until now, estimates of learning loss have been just that — estimates or projections, based on the kind of academic backsliding schools see after a long summer. This report offers the clearest picture yet of the impact that the past eight months of disruption have had on student learning.
The MAP Growth test
The data at the heart of NWEA's report come from what's known to teachers and children alike as the MAP Growth test — a check-in assessment used to measure kids' math and reading skills that's generally given three times a year, in fall, winter and spring. While millions of students took these MAP tests in the winter of 2020, few took them again in the spring as schools raced (and many struggled) to provide learning online. But this fall, nearly 4.4 million children did take the test, either from home or back in a classroom. And the results give researchers a vital new data point: a measure of where students are right now.
Tarasawa and her research team studied the data a few different ways. First, they compared students' performance this fall — in, say, third-grade reading — with the performance of a different group of students who took third-grade reading in the fall of 2019, before the coronavirus pandemic.
Tarasawa tells NPR that with this method of comparison, the results in reading were "relatively optimistic" because "kids on average are performing similarly to how [other children] did pre-pandemic." In math, the current pandemic class of students performed about 5 to 10 percentile points lower than the pre-pandemic comparison group — what Tarasawa describes as a "moderate" drop.
In addition to comparing two different groups of students, researchers also studied students' individual growth over time, looking at where they were when they took the MAP test in the winter of 2020 and comparing it with where they are now, in the fall of 2020. "We saw, on average, students showed growth in both math and reading across the grade levels in almost all grades," says Tarasawa. "Most students made some learning gains in both reading and math since COVID started."
In short, students kept learning when schools shifted online; they just didn't learn quite as much in math as they likely would have if there had never been a pandemic.
Mitigating the learning loss that is happening will still require patience and a thoughtful approach, says Aaliyah Samuel, NWEA's executive vice president of government affairs and partnerships.
"Addressing the unfinished learning is going to be a matter of time. We really need to be thinking about the supports and interventions for kids over at least a two- or three-year runway."
Depending on the depth of learning lost, school districts could consider a range of options, including extending the school year or even enlisting a volunteer tutoring corps.
Roughly a quarter of students missing
The "good" news (and the not-so-good news) in this report also comes with an important and worrying red flag.
In an effort to be sure their 4.4 million-student sample, albeit large, was also representative of America's classrooms, NWEA researchers dug into the demographics of this new data set and compared it with the earlier fall 2019 test data — a sample of nearly 5.2 million children.
What they found, Tarasawa says, is that roughly a quarter of students were missing — meaning they didn't take the MAP test this fall — and that these children are "more likely to be black and brown, more likely to be from high-poverty schools and more likely to have lower performance in the first place."
The researchers cite a host of possible reasons these students weren't able to take the latest test, including a lack of technology or Internet access at home as well as the possibility that some children have disengaged from school more broadly.
"This is screaming that we have to be very cautious," says Tarasawa, about interpreting the relatively optimistic results in reading and even math as evidence that the kids are all right.
"It's just like any time you get a new puzzle," Samuel says. "The first thing you do is ... you start to look for the corners because those are usually the easiest to put together first." That's where we're at now, she explains: building the edges of the puzzle.
School Wasn't So Great Before COVID, Either
Yes, remote schooling has been a misery—but it's offering a rare chance to rethink early education entirely.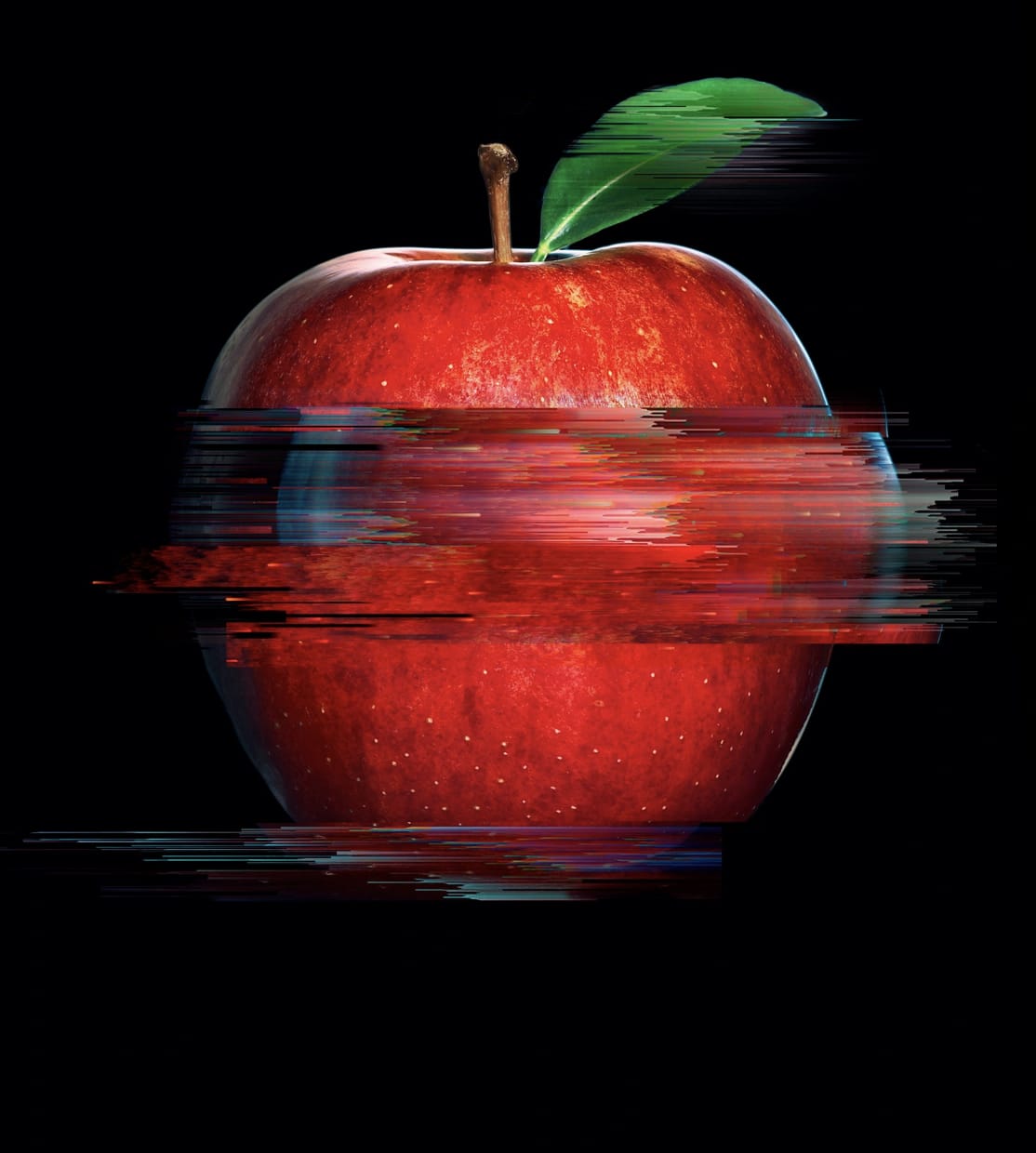 This is the clearest articulation of schools in this moment and the need to reimagine things as we move forward. An argument for the AAIE New School Project and the collaborative effort that is underway. (WR)

Thanks to Jamie Otis for sending this article long...
A recently published survey suggests that the more flexible schedules afforded by pandemic schooling are allowing teenagers to get enough sleep for the first time.
And as Steven Mintz, the author of Huck's Raft: A History of American Childhood, has put it, the pandemic has given students "opportunities to grow and develop in ways that would have been impossible in more 'normal' times."
One of the more pronounced sources of misery for parents has been pandemic schooling. The logistical gymnastics necessary to balance work and school when all the crucial resources—time, physical space, internet bandwidth, emotional reserves—are limited have pushed many to the point of despair.
Pandemic school is clearly not working well, especially for younger children—and it's all but impossible for the 20 percent of American students who lack access to the technology needed for remote learning. But what parents are coming to understand about their kids' education—glimpsed through Zoom windows and "asynchronous" classwork—is that school was not always working so great before COVID-19 either. Like a tsunami that pulls away from the coast, leaving an exposed stretch of land, the pandemic has revealed long-standing inattention to children's developmental needs—needs as basic as exercise, outdoor time, conversation, play, even sleep. All of the challenges of educating young children that we have minimized for years have suddenly appeared like flotsam on a beach at low tide, reeking and impossible to ignore. Parents are not only seeing how flawed and glitch-riddled remote teaching is—they're discovering that many of the problems of remote schooling are merely exacerbations of problems with in-person schooling...
...For all its challenges, the pandemic presents an opportunity to rethink school entirely. What should we be demanding?
A good start would be to include a broader and deeper curriculum with more chances for children to explore, play, and build relationships with peers and teachers. Schools should also be in the business of fostering curiosity and a love of learning in all children, or at a minimum not impeding the development of those traits. This is a low educational bar but one that is too often not cleared, as the millions of American adults who are functionally illiterate might suggest.
But the most obvious demand should be for more time outside. In a pandemic, the reasons for doing this are clear: Outdoor transmission of COVID‑19 has been shown to be far less likely than indoor spread. But outdoor learning has myriad benefits even without a public-health emergency. Years of accumulating evidence reveal concretely measurable benefits of nature-based learning and outdoor time for young children. For instance, multiple studies have shown that providing children with nature-based experiences reduces the frequency of ADHD symptoms in both the immediate and longer terms. Another study found that children who received science instruction outdoors learned more than those who received it only in a classroom. Yet despite what we know about nature's positive impact on mental health, attention span, academic outcomes, physical fitness, and self-regulation, outdoor time is too often seen as a quirky and marginal add‑on, rather than as central to the learning process itself. KEEP READING!
–THE NEWS of COVID-19–
65,669,150
Cases Worldwide (Johns Hopkins CSSE)
The Irish Government confirms Santa Claus as an ESSENTIAL WORKER
Ongoing Tragedy in the United States
The director of the Centers for Disease Control and Prevention warned on Wednesday that the nation is facing a devastating winter, predicting that total deaths from Covid-19 could reach "close to 450,000" by February unless a large percentage of Americans follow precautions like mask-wearing. "The reality is, December and January and February are going to be rough times," said Dr. Robert Redfield, the head of the C.D.C., in an address to the Chamber of Commerce Foundation. "I actually believe they're going to be the most difficult time in the public health history of this nation." (The New York Times)
The United States on Wednesday recorded its single-worst daily death toll since the pandemic began, and on a day when Covid-19 hospitalizations also hit an all-time high, the pace of loss showed no signs of slowing any time soon. Not since spring, during the pandemic's first peak, were so many deaths reported. The high point then was 2,752 deaths on April 15. On Wednesday it was at least 2,760. Hospitalizations from the virus topped 100,000 — more than double the number at the beginning of November. That is a clear indicator of what the days ahead may look like, experts say. (The New York Times)
Los Angeles Mayor Eric Garcetti issued an order for residents to stay at home, warning that the city is approaching a "devastating tipping point" in its fight against Covid-19 that would overwhelm the hospital system. "We must minimize contact with others as much as possible," Garcetti wrote in the order dated Dec. 2. The steps were needed to avoid risking "needless suffering and death," he said. The order, which supersedes one from June, prohibits public and private gatherings of people from more than one household and states that all businesses in the city that require people to work on location must stop operations. Walking, driving, travel on public transport, bikes, motorcycles and scooters are prohibited, other than for those undertaking essential activities. (Bloomberg News)
Jabs Begin in the UK
The U.K. became the first Western nation to grant emergency-use authorization for a Covid-19 vaccine, clearing a shot developed by Pfizer Inc. of the U.S. and BioNTech SE of Germany to be distributed in limited numbers within days. The two-shot vaccine is also being reviewed by the Food and Drug Administration in the U.S., where a similar authorization could come later this month and a rollout before the end of the year. The U.K. green light on Wednesday punctuates a months long sprint by the two drug makers, which teamed up earlier this year and then pulled ahead of two other Western pharmaceutical companies, each with its own promising shot. Vaccines typically take years to bring to market. (The Wall Street Journal)
600,000,000 Doses of the China Vaccine
China will have 600 million doses of Covid-19 vaccines ready for use this year and will make "a major announcement" soon, a scientist in charge of vaccine development in the country said on Friday. Wang Junzhi, from the Chinese Academy of Engineering and also deputy head of an expert task force on vaccine development under the State Council, made the remarks at a briefing in Wuhan. "Regarding the development of Covid-19 vaccines, there will be a major news announcement in the coming one to two weeks. It's at the final stage now," Wang said. "As planned, there will be 600 million doses of inactivated vaccines ready for market launch this year." (South China Morning Post)
England Will No Longer Require 'High Value' Business Travelers
to Quarantine
Beginning Saturday, England will no longer require "high-value" business executives arriving for work purposes to quarantine upon arrival, British transport secretary Grant Shapps announced on Thursday.
The exemption applies to senior company executives whose in-person presence is required for business dealings that have "significant" economic benefit, and both foreigners traveling there and Britons returning home to England qualify, according to the Guardian. A negative coronavirus test is not required for entry into the United Kingdom, according to the U.S. Embassy in London; Shapps and media reports about the change did not mention requiring them for the quarantine-free business arrivals.
According to the BBC, "the business trips must result in a deal which creates or preserves 50 jobs" or result in a $134 million (100 million pounds) investment. Those business travelers will be required to document those business dealings in an exemption letter for the United Kingdom, the BBC reported, which will need to be validated by U.K. border police. (Washington Post)
CDC Advises People to Wear Masks Indoors at all Times,
Except at Home
The Centers for Disease Control is recommending "universal mask use" outside people's homes as part of guidance published Friday aimed at slowing the spread of the coronavirus as the nation braces for what is expected to be the darkest period of the pandemic.
This is the first time the agency has advocated for universal mask use indoors. In its weekly Morbidity and Mortality report, the CDC warned that the United States has entered "a phase of high-level transmission" as colder weather and the ongoing holiday season push Americans inside, and said that "consistent and correct" use of face masks is crucial to taming the virus.
–The STATS–
TODAY's TOTAL
GLOBAL CASES:
Johns Hopkins– 65,669,150
WHO–64,603,428
TOTAL GLOBAL DEATHS (WHO):
Today–1,500,614
Two Days Ago–1,456,687
EVOLUTION OF-GLOBAL CASES (WHO):
Today–64,603,428
Two Days Ago–
63,360,234
NEW CASES (WHO):
628,592
–Tracking the Virus Around the World–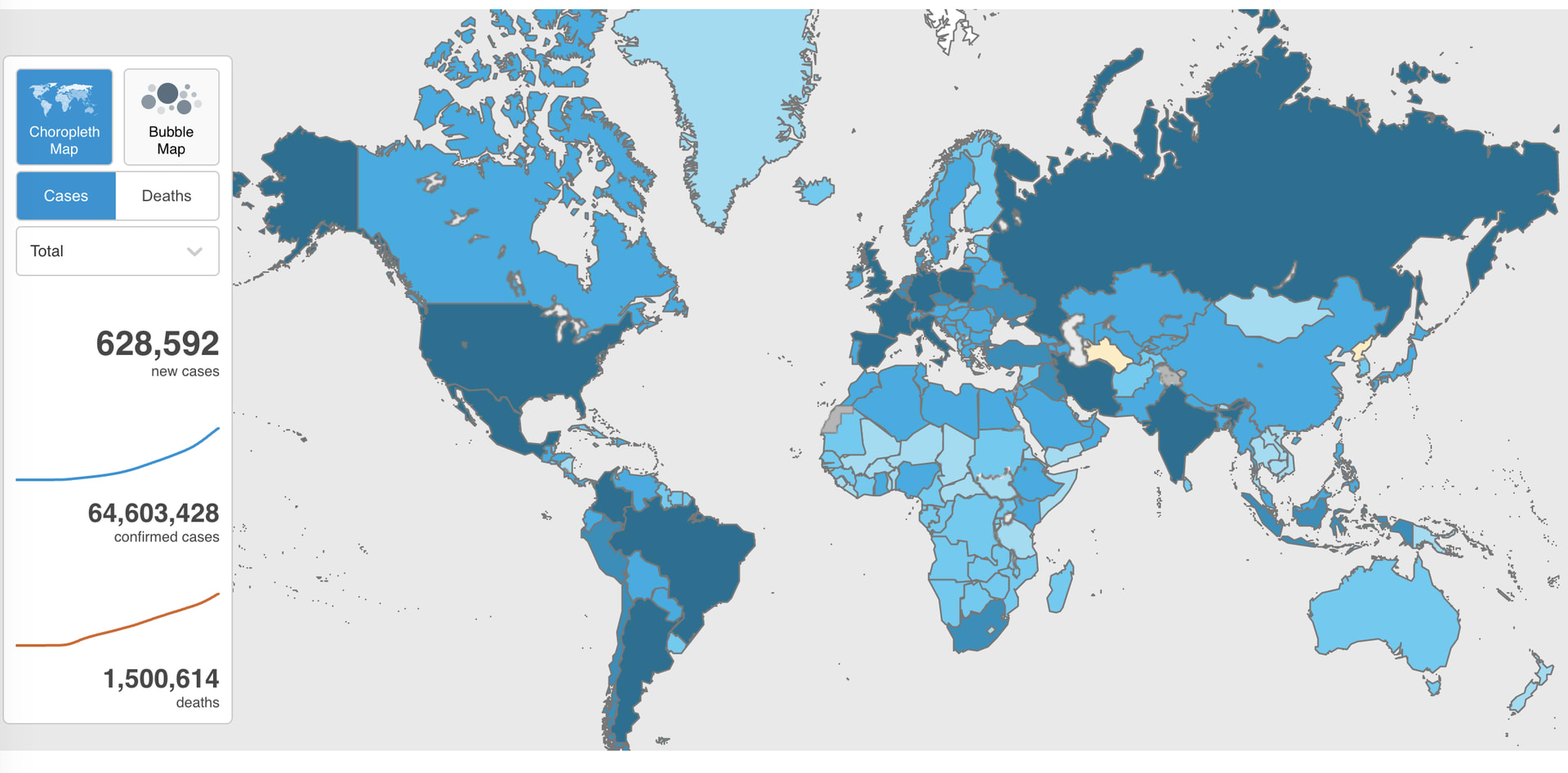 –FROM JOHNS HOPKINS CSSE–
The Cultures of Dignity Resources for Supporting
Social-Emotional Wellness
From Cultures of Dignity

,

For the Social-Emotional Tiny Guides from Rosalind Wiseman and Charlie Kuhn– a gift to our AAIE community– resources with no fee but plenty of insight.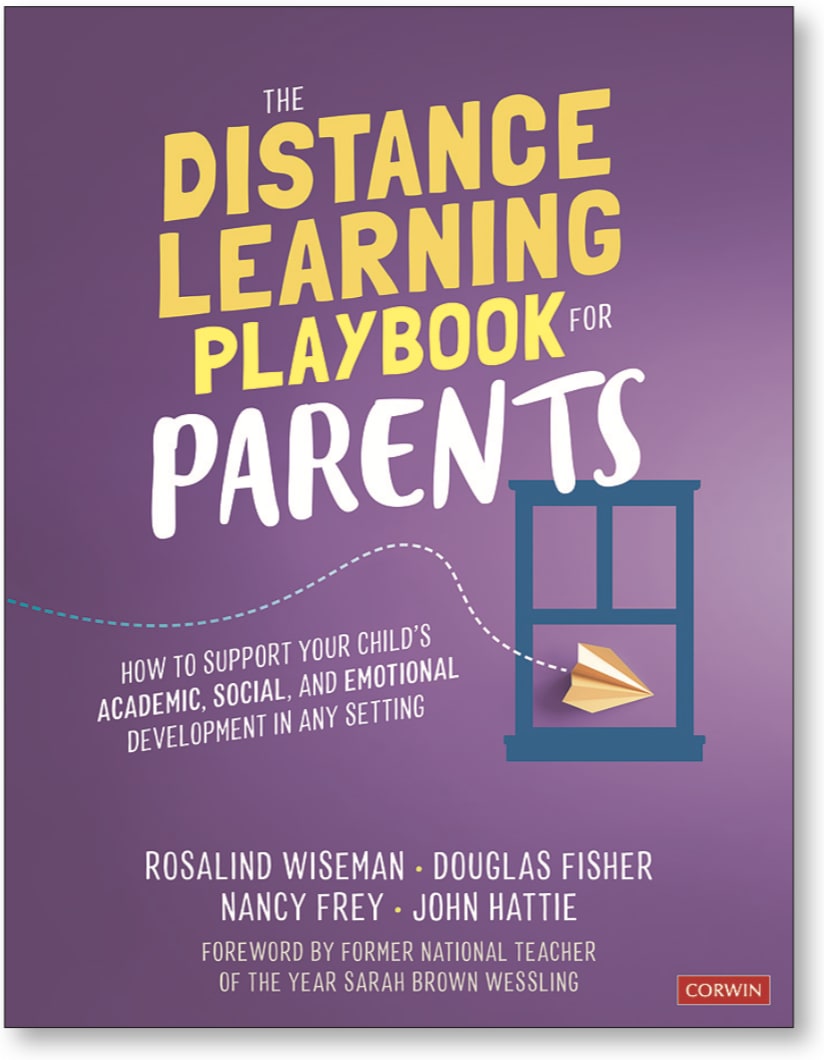 Rosalind Wiseman's newest book:

"Distance Learning Playbook for Parents–How to Support Your Child′s Academic, Social, and Emotional Development in Any Setting
A Final Note: The AAIE COVID-19 Briefing is provided to support your leadership for the school community you serve. We encourage you to use these resources in any way, shape or form that helps you, your communications and toward furthering close relationships across your community. – The AAIE Board