ASSOCIATION for the ADVANCEMENT of INTERNATIONAL EDUCATION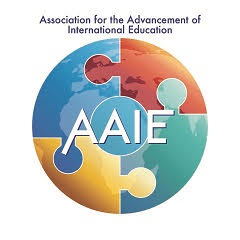 OUR MISSION
A global community that connects diverse people, ideas and resources, AAIE helps international educators lead with vision, wisdom, courage and integrity.
F3
Friday's Five Ideas for the Future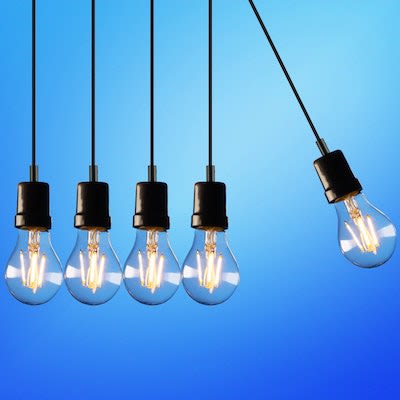 Leading in Uncertain Times
July 17, 2020
Welcome to this week's Friday Five (F3). This week we are looking at collaboration in an ever changing landscape. In many cases we have not been able to physically meet for many months, while at the same time we find ourselves somehow always connected through email, calls and Zooms. So how do we work together while ensuring personal time to reflect and innovate? In this week's five, you will find ideas and solutions as a leader to encourage all voices are heard. And perhaps most importantly, some thoughts on taking a step back to do some bigger-picture reflection with our own families right now - to help children better understand their own narrative in these strange and historic times.
Your Board of Trustees and Mark
WORTH A THOUGHT
"The only person you are destined to become is the person you decide to be."
- Ralph Waldo Emerson
Now on to Friday's Five...
The Pros and Cons of Collaboration

Collaboration at work is generally seen as a good thing, however managers always have to balance the merits of teamwork, which help ensure that everyone is working towards the same goal, with the dangers of "groupthink", when critics are reluctant to point out a plan's defects for fear of being ostracized by the group. At the same time today's communication methods mean that collaboration is more frequent and workers are constantly in touch with each other via email, messaging groups or mobile calls. In this article, the Economist examines if this constant collaboration boosts, or detracts from, performance? They take a look at a new study by Ethan Bernstein, Jesse Shore and David Lazer, three American academics, who tried to answer the question.
7 Strategies for Promoting Collaboration in a Crisis

Crises highlight the importance of effective collaboration for long-term success. Particularly in a crisis, organizations need to pull together experts with unique, cross-functional perspectives to solve rapidly changing, complex problems that have long-term implications. The diversity of experience allows a group to see risks and opportunities from different angles so that it can generate new solutions and adapt dynamically to changing situations. In this Harvard Business Review
article, Heidi K. Gardner and Ivan Matviak offer seven actions that leaders can take to foster collaboration.
5 Things Not to Say in a Leadership Role
People don't need to be led. They'd rather have the opportunity to follow a natural leader so that they also learn how to lead themselves and others in any given environment - be it career - related or personal. Leaders must understand, and consider with care, the meaning of each word they utter, as well as act as role models to encourage others' future growth and organizational continuity. In this Medium post, Ali Kursun discusses how leaders must pause and question some of the common sayings they may use, and lists the five common statements leaders should avoid using altogether.
How Are You Telling Children the Story of the Pandemic?

How will children make sense of the times we are living through? How can parents help them form - and understand - the narrative, even when they themselves feel worried, overwhelmed and unsure? In this New York Times article, Perri Klass, M.D. spoke with several of the pediatricians he has consulted about different aspects of the coronavirus and asked: How are you telling your children the story of the pandemic? Discover the narratives the doctors are using in their own families to help children discover their own stories.
How to Hold Work Meetings and Events that Connect People - Even Online

Gatherings of all kinds, from conferences to off-sites to global meetings, have been canceled because of the pandemic. While we may be entering a recession of real-world gatherings, we have the power to stave off an accompanying boom in loneliness. In this TED ideas post, facilitator, strategic advisor, and author Priya Parker argues that in fact many of our real-world, in-person gatherings aren't actually that useful or warm or connective or transformational - and that turning events virtual may not be as bad as you'd think. Read the nine steps to inject connection and meaning into events when you're physically apart but virtually together.
WORTH A READ
"I'm old-fashioned and think that reading books is the most glorious pastime that humankind has yet devised."
- Wisława Szymborska
Just as we are sensitive to the challenges of the coronavirus concerns - F3 will only focus on leadership learning and we'll ensure you receive our every-other-day coronavirus update as a separate publication.
To sign up for this newsletter
Please opt-in so that we remain in touch with the future and each other.
Contact Us
Mailing Address: AAIE PO Box 3496 Princeton, NJ 08543-3496
Physical Address: AAIE 15 Roszel Road Princeton NJ 08540

Phone: +1 609-716-7441
or +1 609-452-0990
Cell: +1 970-488-9416
www.aaie.org
© 2020 AAIE
If you received this email in error, you may unsubscribe from this list.