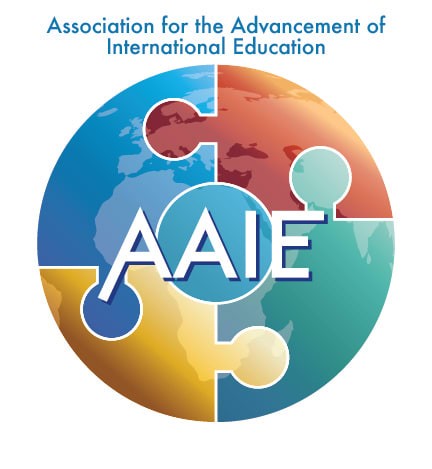 –Monday–
AAIE's COVID-19
BRIEFING #93
August 3, 2020
Highlights
18,157,379 Cases World-wide

(Johns Hopkins)

This Week's CONVERSATIONS-Reopening Our Week Day Crisis Leadership Discussions

The context for ISY's Adaptive Learning model

A candid video to all parents from SAS

Are you paying attention to the concept of "Pandemic Pods?"

The importance of tomorrow's

CONVERSATION
–Our Leadership CONVERSATIONS Continue–
with International School Leaders Around the World:
Editor's Note: Our CONVERSATIONS continue and just as with your own school and the advent of August, we will be picking up the pace. Our every Thursday gathering of school heads and senior leaders from around the globe will of course continue. We will also be using other days of the week to ensure we are bringing you important voices to bring new ideas and perspectives on the dilemmas you confront. We need your thinking and your voice as we grapple with what seems an everyday sense of the unexpected. We encourage school heads, senior leaders and trustees to attend any and all of our CONVERSATION gatherings. (MEU)
TUESDAY
August 4
8:00AM EDT
REBOOT/RETHINK YOUR INTERNATIONAL SCHOOL BRAND FOR RELEVANCE AND SUSTAINABILITY
– Jon Moser (Finalsite) and
Da)vid Willows (IS Brussels
Jon and David will discuss best practices and concepts for reopening as a digital campus. As the school term begins, there is no longer a free pass on the need for excellence in program, communication and how parents will view the value of your digital and responsive campus. In a time where you are leading through crisis there must be equal place for creativity in the midst of the emotional drain of it all. How to ensure your school is a learning institution and is repositioned to add more value to students and their families in the time of COVID-19.
WEDNESDAY
August 5
8:00AM EDT
INDEPENDENT SCHOOLS WITHIN THE EPICENTER–
Reopening with Students and Teachers at Risk
– Debra Wilson,
Executive Director, SAIS
Debra joins our international community once again, this time to provide an update and perspective on the reopening actions of USA independent schools. She will discuss and invite a CONVERSATION about faculty, staff and community feedback about on campus risk and the overall teaching and learning state of play.
THURSDAY
August 6
8:00AM EDT
OUR GLOBAL LEADERSHIP COMMUNITY– TOGETHER
Twenty-Three Weeks Running
–with Will Richardson
A Weekly CONVERSATION between School Heads and Senior Leaders #23. Our discussions continue to be contemporary, important and a time we teach each other.
With thanks to Will Richardson who has facilitated our Thursday CONVERSATIONS since the very beginning.
THURSDAY
August 6
10:00AM EDT
LATIN AMERICAN SCHOOL LEADERS– Resuming Our Weekly Conversations
– with Sonia Keller (Tri-Association) and Dereck Rhoads (AASSA)
The weekly Thursday CONVERSATIONS between Latin America school heads and senior leaders resumes in collaboration with Tri-Association and AASSA. All are welcome to join the discussion and we will also include guest speakers, specific to the Latin America circumstance and needs. Our sessions, as before will be hosted by Sonia Keller and Dereck Rhoads.
CONTEXT is Everything
The Relative Safety of the International School Yangon
–by Dr. Gregory Hedger, Director
Dear AAIE Community,
I struggled quite a bit with this. I have a great leadership team, and board, and, as they should, they were all providing me with conflicting opinions and thoughts.
To be honest, it was creating quite a bit of stress for me. After listening to everyone, we finally took a step back to think about our values as a school. In doing this, we took into consideration a couple of things -
Currently, the data seems pretty clear children rarely get the virus, and there is no evidence they are carriers. As a result, the greatest threat is for the adults on campus.
We are fortunate Myanmar shut down their borders early (we still have 70% of students in the country and the majority of teachers). This resulted in minimal cases - 350 to date, from migrant workers returning to the country and tested in quarantine. As a result, there is minimal risk of getting sick at this time.

Based on the above, and on our values, we made a clear decision our focus would be to make sure school continues to be a place children want to be, while not sacrificing safety.
"We are fortunate Myanmar shut down their borders early (we still have 70% of students in the country and the majority of teachers). This resulted in minimal cases - 350 to date."
We also made a decision to clearly ask "why?" on every issue. For example, we made a decision to open our sports facilities for the summer. Our AD said the locker rooms should be closed. We asked, "why?" Her response was this is what they are doing in the U.S. Again, "why?' When we got down to it, the reasons were just not applicable in our situation, so we opened the locker rooms, encouraging social distancing. We are continuing to do this, always focusing on making sure we create a safe, enjoyable environment for students.
–A Singapore American School Welcome Video–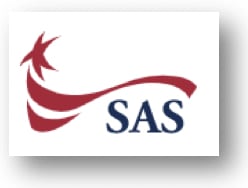 Editor's Note: A short welcome back video shared with SAS parents on Monday August 3, framing what it is like to return to school in the midst of the pandemic. Featured speaker is Tom Boasberg, Superintendent– and the community video is an honest, remarkably candid discussion focused on parent responsibility for a successful return to teaching and learning.
–Paying Attention to Homeschool "Pandemic Pods"–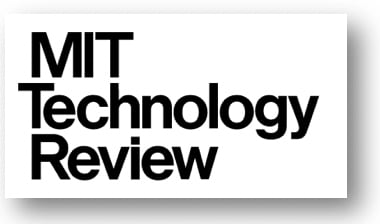 "We can't do fall the way we did the spring. I just need to find people to pod with us," she says. "I just need help."
–a parent needing to return to work
Editor's Note:

Are you paying attention to a likely challenge to international school enrollment in the time of Covid-19? Parents in places beyond the USA are taking things into their own hands– bringing like-minded parents and children together, hiring their own teachers, controlling for the virus and keeping learning going. A concept that is gaining traction and also why declaring the value proposition of our school becomes even more important.
–from the MIT Technology Review
In the past few weeks, a new vocabulary has emerged in parenting groups on social media: pandemic pods, copods, microschools, homeschool pods. All describe cobbled-together groups of students who plan to study at home together this fall as the pandemic creeps into a new academic year.
Homeschooling, this is not. As local and federal governments continue to squabble over the risks of sending kids back to school, parents are frantically gathering groups of similar-age kids to be taught at home. The idea is that they band together to pay for private tuition or delegate supervision to one parent, allowing the rest to get back to work. Pods should also supply some of the social aspect of school without the infection risk inherent in cramming dozens of kids in a room together.
The pods take many forms. In some, families abide by quarantine bubble rules, agreeing not to interact with anyone outside the group. Some are patched together with the tools of modern networking—Google Docs, Nextdoor, Facebook groups—and involve schedules that rotate kids between outdoors and indoors, where they wear masks during lessons. Some groups are replacing school voluntarily because of safety concerns; others are using pods as a way to supplement fall school schedules that are often intermittent to allow for social distancing. And while parents are leading students in many cases, some groups have reached out to retired teachers or graduates of education programs for help.
–THE NEWS of COVID-19–
18,157,379 Cases Worldwide (Johns Hopkins CSSE)
From the WHO Director General
"On Friday, the Emergency Committee on COVID-19 met and reviewed the current pandemic.It was a sobering moment coming six months on from when the Committee advised, and I agreed, that the outbreak constituted a Public Health Emergency of International Concern. At the time, 30 January, there were fewer than 100 cases and no deaths outside of China. When the Committee met three months ago, three million cases of COVID-19 had been reported to WHO, and more than 200,000 deaths.

Since then, the number of cases has increased more than fivefold to 17.5 million, and the number of deaths has more than tripled, to 680,000...
...Over the past week we've seen several countries that appeared as though they were past the worst now contending with fresh spikes in cases. However, we've also seen how some countries, regions or localities that had a high number of cases are now bringing the outbreak under control. It's not easy, of course. Strict measures may cause their own problems for delivery of essential health services, the economy and societies overall.

We learn every day about this virus and I'm pleased that the world has made progress in identifying treatments that can help people with the most serious forms of COVID-19 recover.

A number of vaccines are now in phase three clinical trials and we all hope to have a number of effective vaccines that can help prevent people from infection.However, there's no silver bullet at the moment and there might never be.

For now, stopping outbreaks comes down to the basics of public health and disease control. Testing, isolating and treating patients, and tracing and quarantining their contacts. Do it all."
–Dr Tedros Adhanom Ghebreyesus
–The STATS–
TOTAL GLOBAL CASES:
Johns Hopkins
18,157,379
WHO–17,918,582
GLOBAL DEATHS (WHO):
Today–686,703
Three Days Ago–668,910
One Month Ago–
517,877
EVOLUTION OF-GLOBAL CASES (WHO):
Today–
17,918,582
Three Days Ago–
17,106,007
One Week Ago–
16,341,920
One Month Ago–
10,710,005
NEW CASES (WHO):
Today–257,677
Three Days Ago–292,527
One Week Ago–
226,783
One Month Ago–
175,723
18,000,000+
Global coronavirus cases surpassed 18 million as the pandemic is now adding a million infections every four days, with flareups prompting more lockdowns. Australia's Victoria state tightened restrictions after declaring a state of disaster, while the Philippines reimposed a lockdown in Manila. India's home minister tested positive. The number of deaths from coronavirus in Iran is nearly triple what Iran's government claims, a BBC Persian service investigation found. (Bloomberg News, BBC News)
Mexico With Third Highest
Death Toll
Mexico has become the country with the third highest death toll with coronavirus, with only the US and Brazil recording greater numbers. It has now suffered at least 46,688 deaths during the pandemic, with a total of 424,637 infections. Previously the United Kingdom had the third highest toll, and registered 46,204 deaths as of Friday. The World Health Organization (WHO) has warned the effects of the pandemic will be felt "for decades to come". In Mexico, local authorities have previously said they believe the real number of infections is likely to be significantly higher than those reported.
President Andrés Manuel López Obrador is eager to restart the country's flagging economy. His government announced a phased plan to lift restrictions in May.
In Mexico City, the capital, hundreds of thousands of factory workers returned to their jobs in mid-June. Some non-essential businesses were then allowed to reopen at the start of July in the city, the epicenter of the country's epidemic.
But critics say Mr. Obrador was slow to impose lockdown measures and has lifted them too quickly. (BBC)
500,000 Cases in South Africa with Rapid Increase
More than half a million coronavirus cases have been confirmed in South Africa, according to the country's health minister. Zweli Mkhize announced 10,107 new cases on Saturday, bringing the tally to 503,290, along with 8,153 deaths. South Africa is the hardest-hit country on the continent and accounts for half of all reported infections in Africa. It also has the fifth-highest number of cases in the world after the US, Brazil, Russia and India. Researchers have said the true number of deaths in the country may be far higher. South African health authorities have said the rate of infection is increasing rapidly, with cases currently concentrated around the capital, Pretoria. More than a third of all infections have been reported in Gauteng - South Africa's financial hub, and a province that has quickly become the epicenter of the national outbreak. Infections are not expected to peak for another month.
The South African Numbers Do Not Add Up
South African researchers say the number of deaths from coronavirus could be far higher than the official toll. The South African Medical Research Council (SAMRC) report says excess natural deaths rose by 17,000, a 59% increase compared to past years. Professor Debbie Bradshaw, one of the authors, said it revealed a "huge discrepancy" in the numbers. On Thursday the country said there had been a record 572 deaths in the last 24 hours. South Africa currently has the fifth highest number of confirmed cases worldwide with more than 400,000 infections and a death toll of 5,940. This is a far lower death toll than in other countries that have fewer confirmed cases, for example the UK. In a televised address on Thursday, President Cyril Ramaphosa ordered the closure of public schools for four weeks amid the sharply rising case numbers. (BBC)
Protecting the Vulnerable
Dr. Deborah L. Birx, the Trump administration's coronavirus coordinator, said on Sunday that the nation was in a "new phase" of the coronavirus epidemic that was much more sprawling across the country than last spring's outbreaks in major cities like New York and Seattle. She recommended that people living in communities where cases are surging should consider wearing a mask at home, if they live with someone who is especially vulnerable because of age or underlying medical conditions. (The New York Times)
We are Tired of the Pandemic, The Virus is Not
"Unlike many countries in the world, the United States is not currently on course to get control of this epidemic. It's time to reset," declared a report released this week by Johns Hopkins University. Another report from the Association of American Medical Colleges offered a similarly blunt message: "If the nation does not change its course — and soon — deaths in the United States could be well into the multiple hundreds of thousands." The country is exhausted, but the virus is not. It has shown a consistent pattern: It spreads opportunistically wherever people let down their guard and return to more familiar patterns of mobility and socializing. When communities tighten up, by closing bars or requiring masks in public, transmission drops. (The Washington Post, Johns Hopkins University)
The First Step as Reported By Johns Hopkins
The foundation for the response in every community should be what it has been for so many successful countries in the world: universal masking, individual physical distancing, hand hygiene, and avoiding large gatherings, particularly indoors. Without having these measures in place, it will be difficult to maintain control of outbreaks or turn the corner on an outbreak that is accelerating. Maintaining physical distance, wearing masks, avoiding large gatherings, and exercising hand hygiene can protect individuals, as well as those they interact with, including the 92.6 million adults in the United States who are at higher risk of severe outcomes from COVID because they have underlying medical conditions or are over age 65. COVID-19 has reached a point in the United States where these protective actions should no longer be called a matter of individual choice, but measures of societal responsibility. (MIT Tech)
A Game Changer in the UK as "Winter is Coming"
Two on-the-spot tests that can detect coronavirus and flu within 90 minutes are to be rolled out across Britain this autumn in a development hailed as a "game changer" by ministers. In a significant boost to the effort to control the virus as winter approaches, the government has approved the nationwide use of testing devices that are faster and more accurate than those presently being used. (Times of London)
India is in the Vaccine Race
The Serum Institute, which is exclusively controlled by a small and fabulously rich Indian family and started out years ago as a horse farm, is doing what a few other companies in the race for a vaccine are doing: mass-producing hundreds of millions of doses of a vaccine candidate that is still in trials and might not even work. But if it does, Adar Poonawalla, Serum's chief executive and the only child of the company's founder, will become one of the most tugged-at men in the world. He will have on hand what everyone wants, possibly in greater quantities before anyone else. His company, which has teamed up with the Oxford scientists developing the vaccine, was one of the first to boldly announce, in April, that it was going to mass-produce a vaccine before clinical trials even ended. Now, Mr. Poonawalla's fastest vaccine assembly lines are being readied to crank out 500 doses each minute, and his phone rings endlessly. (via The New York Times)
5,000 Universities and 50 Billion Dollars: COVID Testing Looms Large
On Friday, the University of Pennsylvania became the latest, announcing that almost all undergraduate classes would be taught online and that undergraduates returning to Philadelphia, regardless of whether they were living on or off campus, would have to take a minimum of two Covid tests to participate in any Penn activities this fall.
"We have learned how to close safely," Hiram Chodosh, president of Claremont McKenna College, a liberal arts school in Claremont, Calif., said. "But the big question now is, can we open safely?" Testing capacity, a problem in communities throughout the country, varies widely among schools and could play a major role in whether they can remain open during an outbreak.
In a typical big-school plan, the University of California, Berkeley, will test all residential students within 24 hours of their arrival, for free, using either a standard nasal swab or a saliva test being developed by an internationally renowned genomics research lab on campus. Students will subsequently be sequestered for 7 to 10 days, leaving their single dorm rooms only to go (masked) to the bathroom or to pick up a meal from a central location in the building or outside, then retested. If they test positive, they'll be isolated in a special dorm. (Some schools hope to create supportive communities, along the lines of an old-fashioned TB sanitarium, for students who test positive.) After that, everyone living on campus will be tested regularly, twice a month, if the spit test proves to be accurate enough.
But little Cornell College in Iowa, with only 1,000 students, is not doing universal testing on arrival, believing that it would give a false sense of security because of the incubation period. The school will be doing randomized rapid testing of 3 percent of its asymptomatic students per week through its health center, which will take just a few minutes to get results. It will reserve the more sophisticated testing, with the help of the county health department, for students who show symptoms. Other small schools in similar situations are finding themselves at the mercy of private labs that can take days to deliver results, making results almost meaningless. But even some big schools are worried about testing backlogs. "If we have to wait days for a result," said Michael Haynie, Syracuse's vice chancellor of Strategic Initiatives and Innovation, "the quarantine requirements will overwhelm us before we even get started." (The New York Times)
Coronavirus Cases Rise in Europe as Youth Hit Beaches and Bars
Young people are letting loose across Europe, fueling a surge in coronavirus infections that is imperiling the Continent's hard-won gains against the pathogen. Towns along the coasts of France and Spain are grappling with outbreaks after young people piled into beach bars, ignoring social-distancing rules, and caught the virus. And thousands of young Europeans recently gathered at an illegal rave in a Berlin park, defying police efforts to shut it down.
European authorities have reprimanded Generation Z and millennials for showing what they consider disregard for public-health rules and the safety of older generations who are more vulnerable to the disease. Still, younger Europeans say they are tired of maintaining rigorous social-distancing measures after spending most of the spring under lockdown. "We were being careful at first, and then not so much," says Marie-Léa Tronc, a 23-year-old student in Paris. Around her grandparents, she washes her hands frequently, wears a mask and keeps her distance. Around people her own age, however, she goes without a mask and social distancing becomes an afterthought. (Wall Street Journal)
–T
omorrow's (Tuesday) AAIE

CONVERSATION

is Important– Please Attend and Invite Your Senior Leaders
Editor's Note:
Tomorrow's

CONVERSATION

(8:00EDT) will feature Jon Moser and David Willows. They will focus their comments and our

CONVERSATION

on the essential question, "How do we reposition our school– transform our school– and also communicate a new way of teaching and learning? It's a critical question for every international school toward predicting ongoing relevance and sustainability.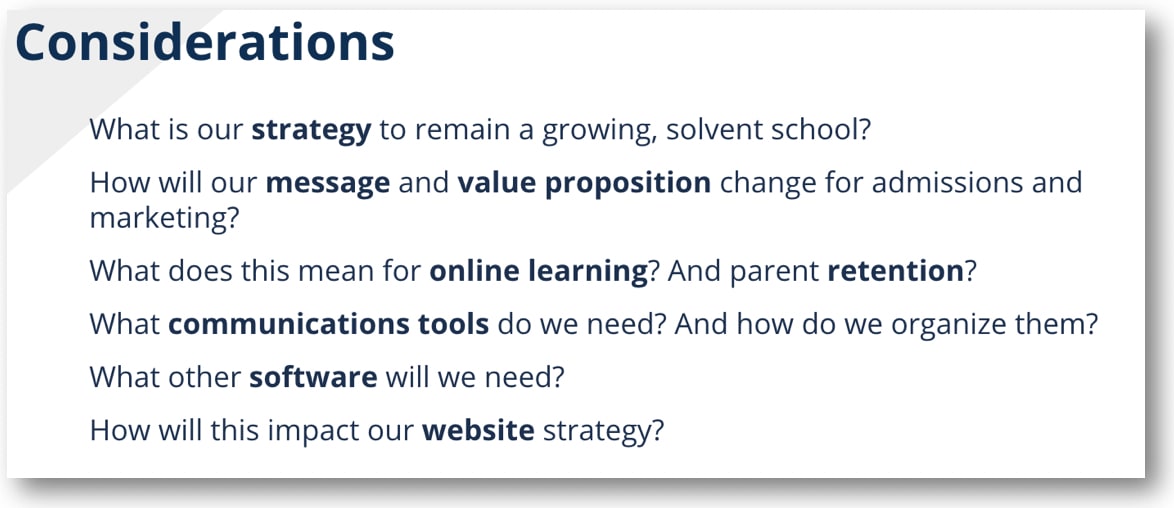 How best to communicate our ability to adapt?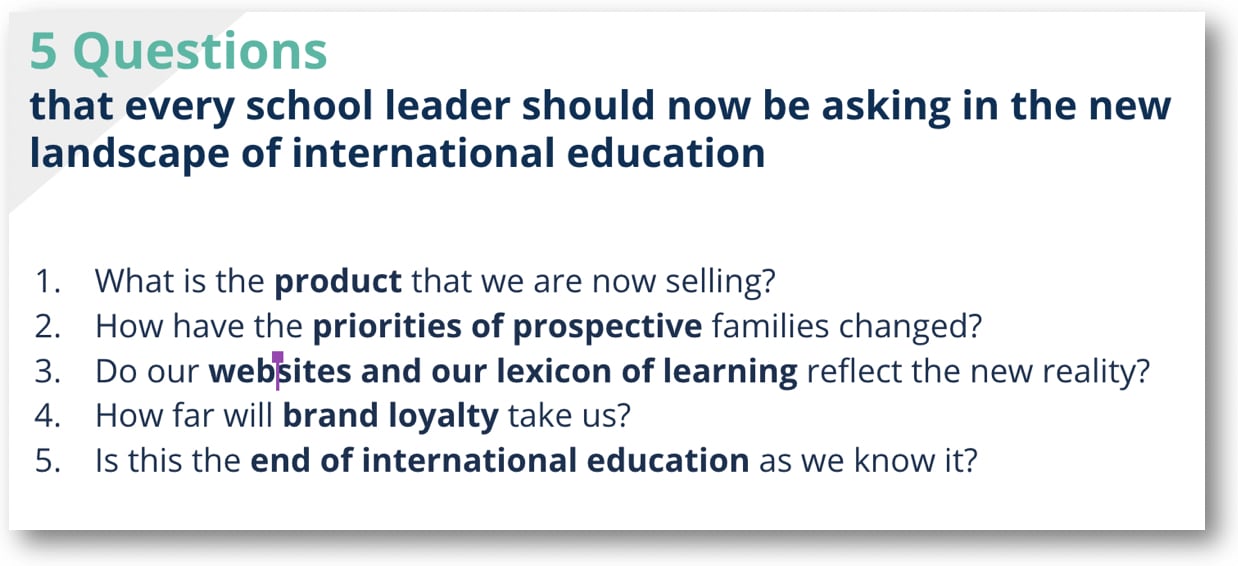 Five key questions we all should be asking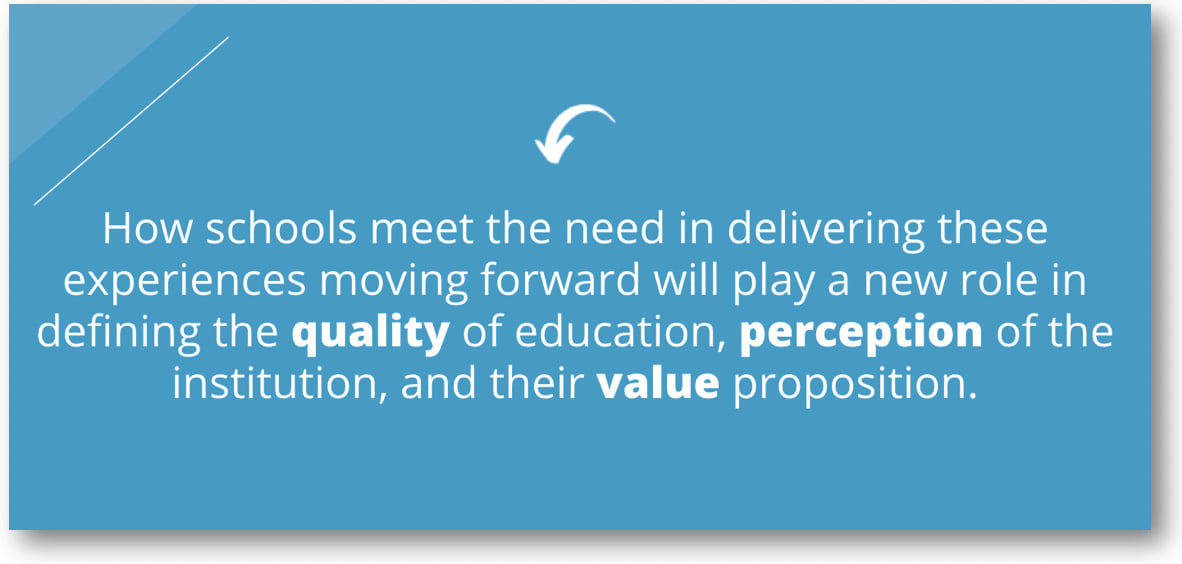 Actions will define our school's value proposition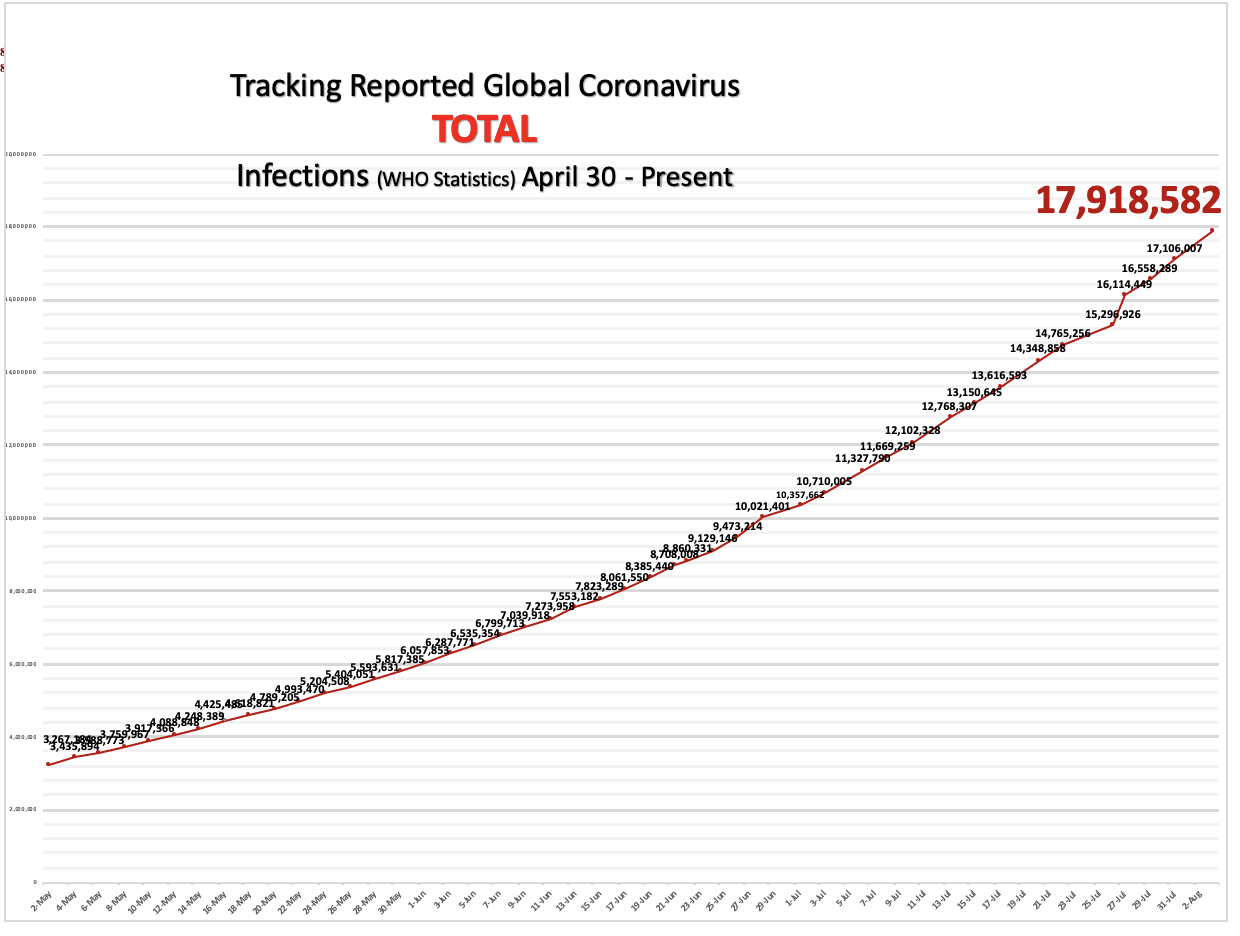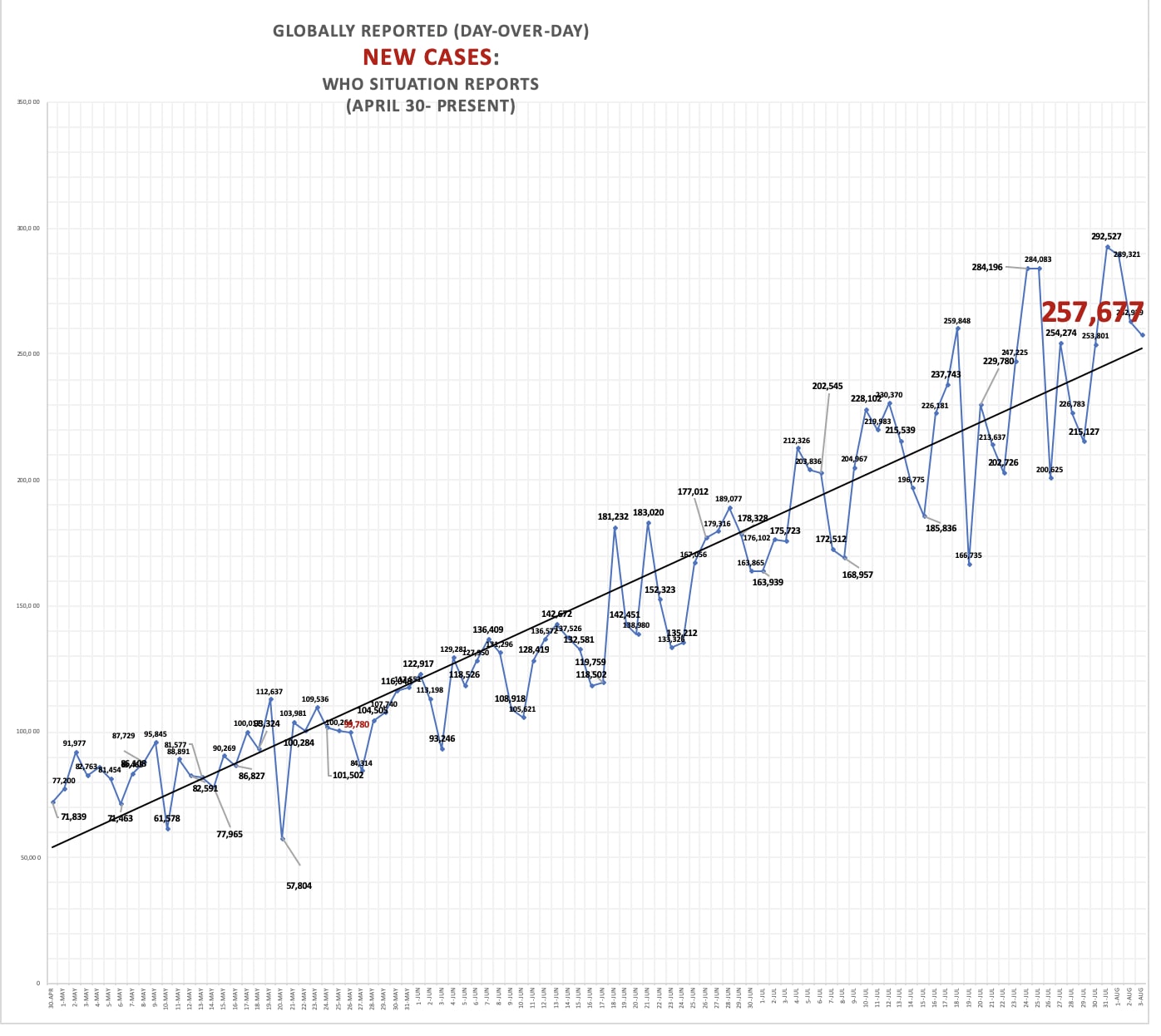 –FROM THE WHO and JOHNS HOPKINS CSSE–
From the WHO

, the Situation Report for August 3

,

2020
From the WHO

, The European Region Dashboard
From Cultures of Dignity

,

For the Social-Emotional Tiny Guides from Rosalind Wiseman and Charlie Kuhn– a gift to our AAIE community– resources with no fee but plenty of insight.



A Final Note: The AAIE COVID-19 Briefing is provided to support your leadership for the school community you serve. We encourage you to use these resources in any way, shape or form that helps you, your communications and toward furthering close relationships across your community. – The AAIE Board