The full September 22-24 FOENN seminar schedule and session descriptions will be published this week– please plan to have your school's learning community
join the many CONVERSATIONS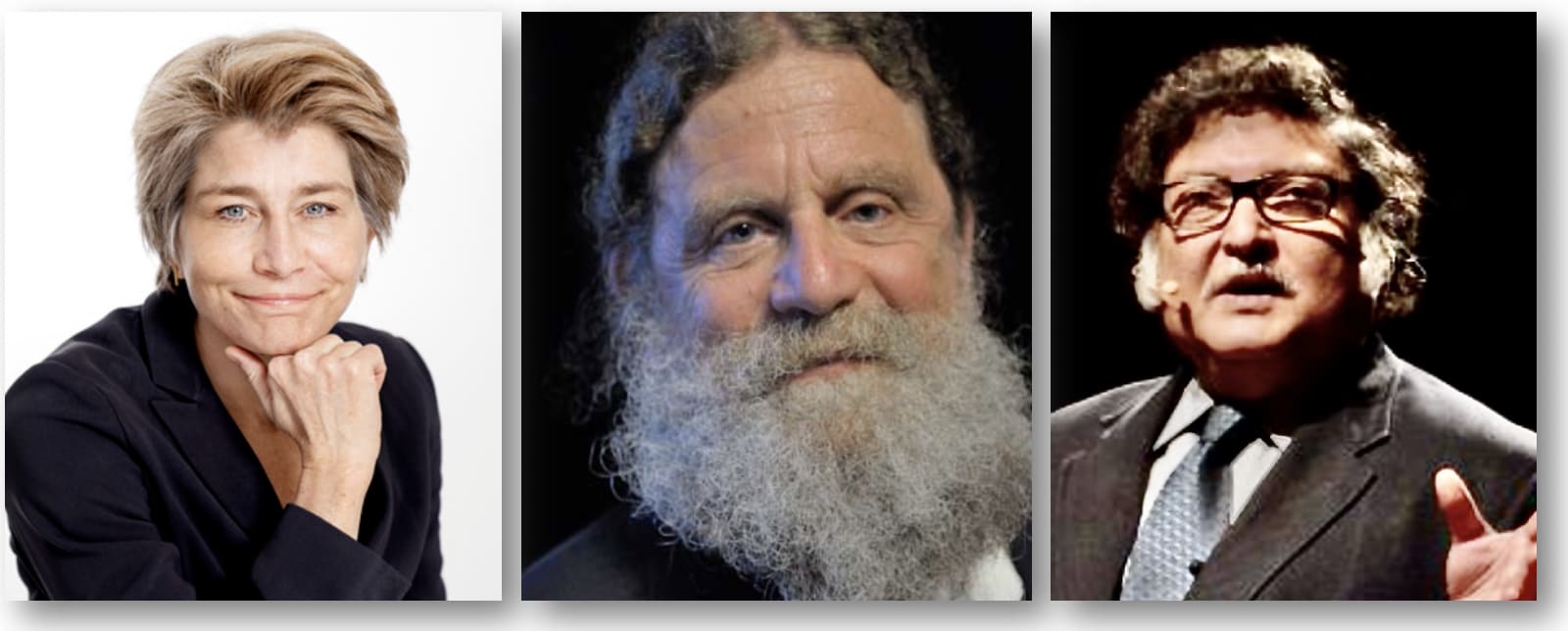 Rosan Bosch Dr. Robert Sapolsky Dr. Sugata Mitra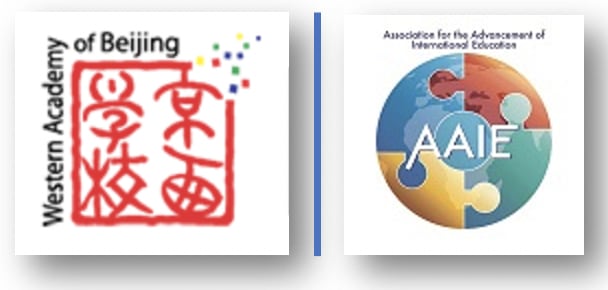 Register now and join a global conversation of a different kind.
Western Academy of Beijing (WAB) and AAIE have partnered again to continue igniting sparks of innovation across our global learning communities.
The Future of Education: Now & Next
invites you to join conversations with schools who are championing student voice, taking meaningful action on ethics and equity and innovating for the new realities of our learning.
Our three fascinating keynotes will be on the 'hot seat' with students and participants. Schools will share their stories of real initiatives, heavily featuring student voices throughout the conference. This is the start of many conversations: What will be your call to action?
Membership and Quick Links for Busy People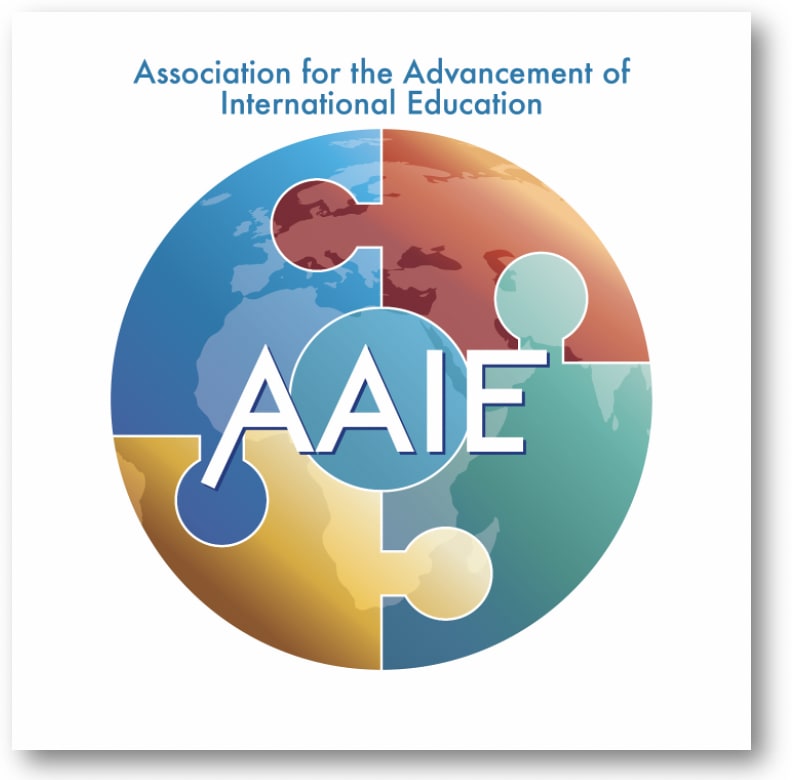 –TUESDAY–
AAIE's COVID-19 BRIEFING #245
Data and Ideas to Support Your Crisis Leadership
September 7, 2021
–Register for THIS Week's CONVERSATIONS–
The Weekly AAIE Global CONVERSATION #71
Thursday, September 9
8:00AM EDT
Our global CONVERSATIONS focus continues to be announcing and problem-solving day-to-day school leadership dilemmas with the global pandemic as backdrop.
The Weekly Latin America CONVERSATION #54
Thursday, September 9
10:00AM EDT
Join us this week to learn more about structures schools are using to address hybrid learning models as well as quarantines, teacher workload and structures for delivering learning.
221,599,997 Worldwide Cases (Johns Hopkins)
4,582,097 Worldwide Deaths (Johns Hopkins)
The Latest (as of today) on Kid Immunity

More on childrens' immunity from Germany

Pay attention to the Mu variant- it may skirt antibodies

CDC research on children's Covid-related hospitalizations

Why we can't turn the corner on Covid

Is our immunity slipping away like sand through our fingers?
The Diversity Collective –
Why a Diversity Recruitment Platform is Necessary
Editor's Note: The board of trustees of AAIE has committed to a strategy that promotes leadership CONVERSATIONS on issues surrounding implementation of DEIJ concepts, policies and everyday actions across our schools. Obviously, we invite and wish to include the ideas and opportunities for effective implementation of these concepts from our members. Dr. Alan Phan, a long-time international educator and now head of school, provides exactly the kind of insight and provocation we want to encourage. Alan is offering both a resource and an invitation.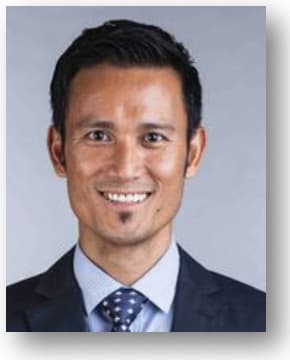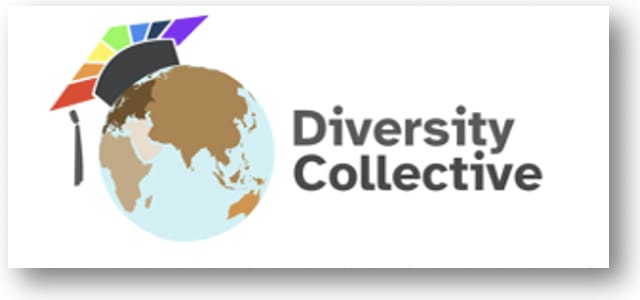 The experience I have gained as an international educator and leader for the past 20 years has given me insight into the international school realm. I have had the privilege of working in Mexico, Belgium, England, Spain, India, and China. Now, I am one of a few heads of school of color in the world, in my home country, Viet Nam.
As an openly gay, Asian American leader, working in schools around the world has opened my eyes to the many ways that international schools lack inclusivity and resources for marginalized communities, some of which I sometimes have had to navigate on my own. But these same experiences have provided me with the motivation to move our international community forward by promoting the inclusion of gender, sexual orientation, and race as part of every school in its recruitment process.
I first began my career internationally as a school counselor in Mexico, and in the last 14 years, I have worked as a middle school principal in four different schools and countries. Now, in my 15th year, I have landed my first head of school position. I was recruited to my current school because I'm Vietnamese American. Never has my Asian-ness been an advantage. It was always deemed by others as my Achilles' heel. Throughout the different educational spaces, I have worked in and the different positions I have taken on, I have noticed a lack of representation of minorities in both the faculty and leadership positions. This led to my doctoral research of the intersection of gender, ethnicity, and leadership positions in international schools. Upon completion of the research and seeing the data, it confirmed what I had noticed for many years - the lack of representation of minorities in the international education community. Now, I am taking action to bring transformative change to this system.
"School organizations (need to) agree to a realistic but effective timeline of hiring a faculty that will make a lasting change in the international school community; they agree to hire a faculty that mirrors the diversity of their students, or minimally, to have underrepresented educators in their schools and to build a system that promotes and retains them." –Alan Phan
When I reflect about my personal hardships navigating the world of academia and leadership as a gay and Asian American man, I constantly think about my enlightened allies who became mentors and advocates. Without their support and help, I would not have been able to reach the place I am today. I wish to pay it forward and provide a platform for others who have not been as fortunate as I have been. I have started The Diversity Collective in order to challenge schools to be inclusive of underrepresented groups, helping the underrepresented to become visible in their schools, encouraging the underrepresented to become school leaders, and empowering the underrepresented to change the whiteness, maleness, and heteronormativity of the international educational landscape.
For international schools, being a part of The Diversity Collective means taking an oath to combat racism, anti-Blackness, colorism, heterosexism, xenophobia, and the many ways that discrimination can exist in our school environments and around the world. Our partner school organizations recognize that these issues exist in invisible ways--from micro-aggressions to the white savior complex--and they also recognize the need to be aware of how they might still suffer from these invisible forms of discrimination and work actively to assess and address these problems.
To be a Diversity Collective partner school means for that institution to look at their teachers and leaders and consider the ways that they can improve in terms of diversity, equity, and inclusion. Thus, we encourage partner schools to intentionally recruit candidates from underrepresented backgrounds.
Additionally, we ask that partner school organizations agree to a realistic but effective timeline of hiring a faculty that will make a lasting change in the international school community; they agree to hire a faculty that mirrors the diversity of their students, or minimally, to have underrepresented educators in their schools and to build a system that promotes and retains them.
As a part of being in the Diversity Collective, partner schools will be asked to disclose yearly data of their faculty and leadership positions in terms of self-reported gender and ethnicity: Gender (Male, Female, Non-binary); Ethnicity (Asian/Pacific Islander, Black/African, Hispanic/Latinx, Middle Eastern, Native American/Indigenous, White/Caucasian/European, Multiracial/Biracial, or Other) and whether they consider themselves an LGBTQIA+ friendly school.
We encourage schools to sign up, to recruit leaders and teachers from underrepresented backgrounds, and to take on the challenge of being transparent about the demographics of their faculty.
Join us: https://thediversityfair.org/about.
Children's Health: Kids and COVID
Why young immune systems are still on top

Innate immunity might be the key to why children have fared better with the virus. But the Delta variant poses fresh unknowns. (Published, September 7, 2021)
Data collected by the US Centers for Disease Control and Prevention from hospitals across the country suggest that people under the age of 18 have accounted for less than 2% of hospitalizations due to COVID-19 — a total of 3,649 children between March 2020 and late August 2021. Some children do get very sick, and more than 420 have died in the United States, but the majority of those with severe illness have been adults — a trend that has been borne out in many parts of the world.
This makes SARS-CoV-2 somewhat anomalous. For most other viruses, from influenza to respiratory syncytial virus, young children and older adults are typically the most vulnerable; the risk of bad outcomes by age can be represented by a U-shaped curve. But with COVID-19, the younger end of that curve is largely chopped off. It's "absolutely remarkable", says Kawsar Talaat, an infectious-disease physician at the Johns Hopkins Bloomberg School of Public Health in Baltimore, Maryland. "One of the few silver linings of this pandemic is that children are relatively spared."
The phenomenon was not entirely surprising to immunologists, however. With other viruses, adults have the advantage of experience. Through prior infection or vaccination, their immune systems have been trained to deal with similar-looking pathogens. The novelty of SARS-CoV-2 levelled the playing field, and showed that children are naturally better at controlling viral infections. "We always think of children as germ factories," says Dusan Bogunovic, an immunologist and geneticist at the Icahn School of Medicine at Mount Sinai, in New York City. But it's not because their immune systems are ineffective; they're just inexperienced, he says.
"Almost all viruses have developed ways of evading the innate immune system, and COVID-19 is no exception to that rule. Right now — knock on wood — the kids are still winning with their innate immunity." But for how much longer? "We don't know."
Research is beginning to reveal that the reason children have fared well against COVID-19 could lie in the innate immune response — the body's crude but swift reaction to pathogens. Kids seem to have an innate response that's "revved up and ready to go", says Herold. But she adds that more studies are needed to fully support that hypothesis.
The emergence of the Delta variant has made finding answers more urgent. Reports suggest that in the United States and elsewhere, children are starting to make up a larger proportion of reported infections and hospitalizations. These trends might be due to Delta's high transmission rate and the fact that many adults are now protected by vaccines.
For now, there is no clear evidence that children are more vulnerable to or more affected by Delta compared with earlier variants. But SARS-CoV-2, like all viruses, is constantly mutating and becoming better at evading host defences, and that could make understanding childhood's protective benefits more important. "We haven't paid much attention to age-related differences in immune responses because it hasn't had huge clinical implications previously," says Lael Yonker, a paediatric pulmonologist at Massachusetts General Hospital in Boston. "COVID-19 highlights that we need to better understand these differences."
Why are children better than adults at controlling SARS-CoV-2? At first, researchers thought that children were simply not getting infected as often. But the data show that they are — at least nearly (children under age ten might be slightly less susceptible).
The American Academy of Pediatrics found that, up until late last month, some 15% of all COVID-19 cases in the United States had been in individuals aged under 21 — that's more than 4.8 million young people (see 'Young and infected'). And a survey in India that tested people for antibodies against SARS-CoV-2, which are produced after infection or vaccination, found that more than half of children aged 6–17 — and two-thirds of the population overall — had detectable antibodies. READ MORE HERE– much more about the science of kid immunity

Here's What We Know About the Mu Variant
Cases of the WHO-designated 'variant of interest' have been reported in the United States, Colombia, South Korea and parts of Europe

A coronavirus variant known as "mu" or "B.1.621" was designated by the World Health Organization as a "variant of interest" earlier this week and will be monitored by the global health body as cases continue to emerge across parts of the world. It is the fifth variant of interest currently being monitored by the WHO.
The variant was first detected in Colombia in January 2021, where cases continue to rise. It has since been identified in more than 39 countries, according to the WHO, among them the United States, South Korea, Japan, Ecuador, Canada and parts of Europe.
About 2,000 mu cases have been identified in the United States, so far, according to the Global Initiative on Sharing All Influenza Data (GISAID), the largest database of novel coronavirus genome sequences in the world. Most cases have been recorded in California, Florida, Texas and New York, among others.
However, mu is not an "immediate threat right now" within the United States, top infectious-disease expert Anthony S. Fauci told a press briefing on Thursday. He said that while the government was "keeping a very close eye on it," the variant was "not at all even close to being dominant," as the delta variant remains the cause of over 99 percent of cases in the country.
Mu has yet to be designated a variant of interest or concern by the Centers for Disease Control and Prevention.
The California Department of Public Health said in a statement to The Post on Thursday that 348 cases associated with mu had been reported in the state so far and that it would continue "to monitor all variants circulating in the state."
Top infectious-disease expert Anthony S. Fauci said on Sept. 2 that mu, a new variant of coronavirus, is being monitored but is not yet a threat.
It's unclear how much protection the vaccines offer against this variant. "The Mu variant has a constellation of mutations that indicate potential properties of immune escape," the WHO said in a statement Tuesday, raising concerns that it may be more resistant to coronavirus vaccines than other variants. "But this needs to be confirmed by further studies," it added.
Fauci said that while laboratory data had shown that the mu variant can evade certain antibodies — among them those induced by vaccine shots — there is currently a lack of clinical data and other research involving people that shows this. He underscored that in general, vaccines remain effective and the best protection against the coronavirus.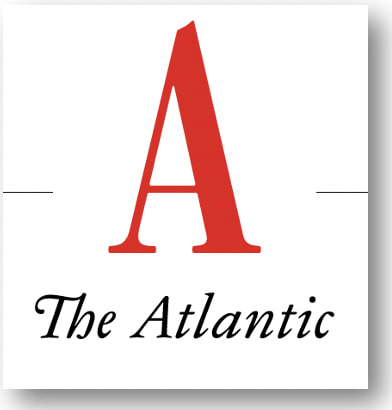 What We Actually Know About Waning Immunity
Reports of vaccines' decline have been greatly overstated.
Vaccines don't last forever. This is by design: Like many of the microbes they mimic, the contents of the shots stick around only as long as it takes the body to eliminate them, a tenure on the order of days, perhaps a few weeks.
What does have staying power, though, is the immunological impression that vaccines leave behind. Defensive cells study decoy pathogens even as they purge them; the recollections that they form can last for years or decades after an injection. The learned response becomes a reflex, ingrained and automatic, a "robust immune memory" that far outlives the shot itself, Ali Ellebedy, an immunologist at Washington University in St. Louis, told me. That's what happens with the COVID-19 vaccines, and Ellebedy and others told me they expect the memory to remain with us for a while yet, staving off severe disease and death from the virus at extraordinary rates.
That prediction might sound incompatible with recent reports of the "declining" effectiveness of COVID-19 vaccines, and the "waning" of immunity. According to the White House, we'll all need boosters very, very soon to fortify our crumbling defenses. The past few weeks of news have made it seem as though we're doomed to chase SARS-CoV-2 with shot after shot after shot, as if vaccine protections were slipping through our fingers like so much sand.
The reality of the situation is much more complicated than that.
Hospitalizations Associated with COVID-19 Among Children and Adolescents
Weekly COVID-19–associated hospitalization rates among children and adolescents rose nearly five-fold during late June–mid-August 2021, coinciding with increased circulation of the highly transmissible SARS-CoV-2 Delta variant. The proportions of hospitalized children and adolescents with severe disease were similar before and during the period of Delta predominance. Hospitalization rates were 10 times higher among unvaccinated than among fully vaccinated adolescents.
Preventive measures to reduce transmission and severe outcomes in children and adolescents are critical, including vaccination, universal masking in schools, and masking by persons aged ≥2 years in other indoor public spaces and child care centers.
Although COVID-19–associated hospitalizations and deaths have occurred more frequently in adults, COVID-19 can also lead to severe outcomes in children and adolescents. Schools are opening for in-person learning, and many prekindergarten children are returning to early care and education programs during a time when the number of COVID-19 cases caused by the highly transmissible B.1.617.2 (Delta) variant of SARS-CoV-2, the virus that causes COVID-19, is increasing.Therefore, it is important to monitor indicators of severe COVID-19 among children and adolescents.

Why We Can't Turn the Corner on Covid
When will we reach a turning point in combating Covid 19? When and how will we finally get back to something close to "normal" for more than a season?
Unfortunately, public health officials say that's the wrong question. There will be no quick and clear turning point ahead in the Covid-19 pandemic, no "X" to mark on the calendar indicating that the worst is past and we can be confident that going forward there will be fewer cases, fewer deaths, fewer hospitals stuffed to their dangerous limits.
It seems the narrow window to wipe the coronavirus completely off the face of the globe has slipped through our unvaccinated fingers.

Fauci: 'Dramatic Data' From Israel Support COVID-19 Boosters
Researchers have found that, even with the country's very high vaccination rate, "we see new PCR-positive infections and new severe COVID cases in fully vaccinated people during the Delta wave in Israel from June 1 up to August 1. So clearly, Delta is dominant, and is responsible for new cases, including severe disease," said Fauci, who is also director of the NIAID.
A third dose of the Pfizer-BioNTech vaccine was approved in Israel for people age 60 and older. A total of 1.1 million people received that booster shot between July 30 and August 22, "and a rather substantial positive impact was seen," Fauci continued, referring to a preprint study by Yinon Bar-On, of the Weizmann Institute of Science, and colleagues published in MedRxiv.
"Twelve days or more after the booster dose, there was a greater than tenfold diminution in the relative risk of both confirmed infection and severe disease," Fauci said.
The chances of testing positive with two doses versus three doses of the Pfizer vaccine was looked at in another preprint study published on MedRxiv by Tal Patalon, MD, of Maccabi Healthcare Services, and colleagues. In that study, among "more than 150,000 people in the first 3 weeks of August, they found after 7 to 13 days up to a 68% reduction in the risk of infection" if a third dose was given, Fauci said.
–WORLD NEWS of COVID-19–
221,599,997 Cases Worldwide (Johns Hopkins CSSE)
America's Reluctance Only Exceeded By Russia
When Covid-19 vaccines were first being rolled out in December, many Americans were reluctant to get a jab, fearing that they might be unsafe or have harmful side-effects. At the time, such concerns were not unusual. But according to a new poll, Americans' continuing skepticism of Covid-19 vaccines now makes it an outlier among other rich Western countries.
A survey conducted between August 24th and 30th by Morning Consult, an American pollster, found that 28% of Americans say they do not plan to get vaccinated or are unsure whether they will do so, more than double the average for the 15 countries surveyed. Only Russians are less enthusiastic. (economist.com. morningconsult.com)
Africa Scientists Say New Covid Variant's Spread Slows
South African scientists said a new variant, with a concerning number of mutations, spread at a slower rate last month than in July.
The so-called C.1.2 variant (not yet given a Greek designation) accounted for just 1.5% of all virus samples sequenced in the country in August compared with 2.2% in July, according to the Network for Genomic Surveillance South Africa.
The variant, first identified in South Africa, has been found in a number of countries including the Democratic Republic of Congo, Mauritius, Portugal, New Zealand and Switzerland. The slowing of the spread of the variant could indicate that it's unlikely to become dominant in the manner that previous mutations such as the beta and delta variants have become. The delta variant, first identified in India, is currently dominant in South Africa.
South Africa has the highest number of confirmed coronavirus deaths in Africa with a death toll of more than 83,000.
In World First, Cuba Starts Covid-19 Vaccinations for Toddlers
Countries such as China, the UAE and Venezuela have announced they plan to vaccinate younger children, but Cuba is the first to do so.
Cuba on Monday became the first country in the world to vaccinate children from the age of two against Covid-19, using home-grown jabs not recognized by the World Health Organization.
The communist island of 11.2 million people aims to inoculate all its children before reopening schools that have been closed for the most part since March 2020.
The new school year started on Monday, but from home via television programs, as most Cuban homes do not have internet access.
Having completed clinical trials on minors with its Abdala and Soberana vaccines, Cuba kicked off its inoculation campaign for children on Friday, starting with those 12 and older.
On Monday, it started distributing jabs in the 2-11 age group in the central province of Cienfuegos.
Several other countries in the world are vaccinating children from the age of 12, and some are conducting trials in younger children. (Agence France-Presse)
German Researchers Uncover Secret
to Children's Protection From Coronavirus
A child's immune system appears to be better prepared for coronavirus attacks than adults (see article above). Researchers say clues lie in cells of the upper respiratory tract being on constant high alert
We already knew early into the pandemic that children were mostly getting mild
coronavirus infections. But it's taken until now for us to better understand why exactly this is the case.
A child's immune system appears to be better prepared for coronavirus attacks than that of adults thanks to the cells of their upper respiratory tract being on constant high alert, according to new research.
The researchers found that in the event of an infection, children can quickly fight the virus before it massively multiplies.
This probably also explains why children are much less likely than adults to become seriously ill with Covid-19, as researchers from Berlin and Heidelberg universities report in the scientific journal Nature Biotechnology in August.
The authors say the findings may pave the way for more research as to whether scientists can pre-emptively stimulate protective responses in at-risk patients to offer them similar levels of protection to children when exposed to the virus.
"We wanted to understand why the virus defense apparently works so much better in children than in adults," explained Irina Lehmann, head of the Molecular Epidemiology group at the Berlin Institute of Health (BIH) at Berlin's Charite hospital.
In search of an answer, the scientists took some cells from the nasal mucous of 42 healthy and infected children and 44 adults. They then analysed, among other things, the activity of certain genes in the individual cells.
To be able to fight viruses quickly, so-called pattern recognition receptors must be activated, the researchers explain. And it was precisely this system that was more active in the cells of the upper respiratory tract and in certain cells of the immune system in the children than in the adults, the analyses showed. (DPA)
A COSMIC CONSIDERATION!
Viruses May Exist 'Elsewhere in the Universe'–
an essential clue to the importance of viruses in an ecosystem
The Covid pandemic has already turned life as we know it upside down – and no doubt prompted some people to want to leave the planet.
Now a leading scientist has warned that viruses may not only be found on Earth, but might occur – should life exist – elsewhere in the universe.
Prof Paul Davies, an astrobiologist, cosmologist and director of the Beyond Center for Fundamental Concepts in Science at Arizona State University, said that the idea of aliens ranges from microbial life to super advanced civilizations that might be signalling to us.
But Davies backed the idea that a wide range of microbes and other microscopic agents would probably be needed to support life as a whole, whatever form it takes. And it seems viruses – or something that performs a similar role – could be part of the equation.
"Viruses actually form part of the web of life," said Davies. "I would expect that if you've got microbial life on another planet, you're bound to have – if it's going to be sustainable and sustained – the full complexity and robustness that will go with being able to exchange genetic information."
Viruses, said Davies, can be thought of as mobile, genetic elements. Indeed, a number of studies have suggested genetic material from viruses has been incorporated into the genomes of humans and other animals by a process known as horizontal gene transfer. (The Guardian)
Worldwide Vaccinations By Continent
September 2, 2021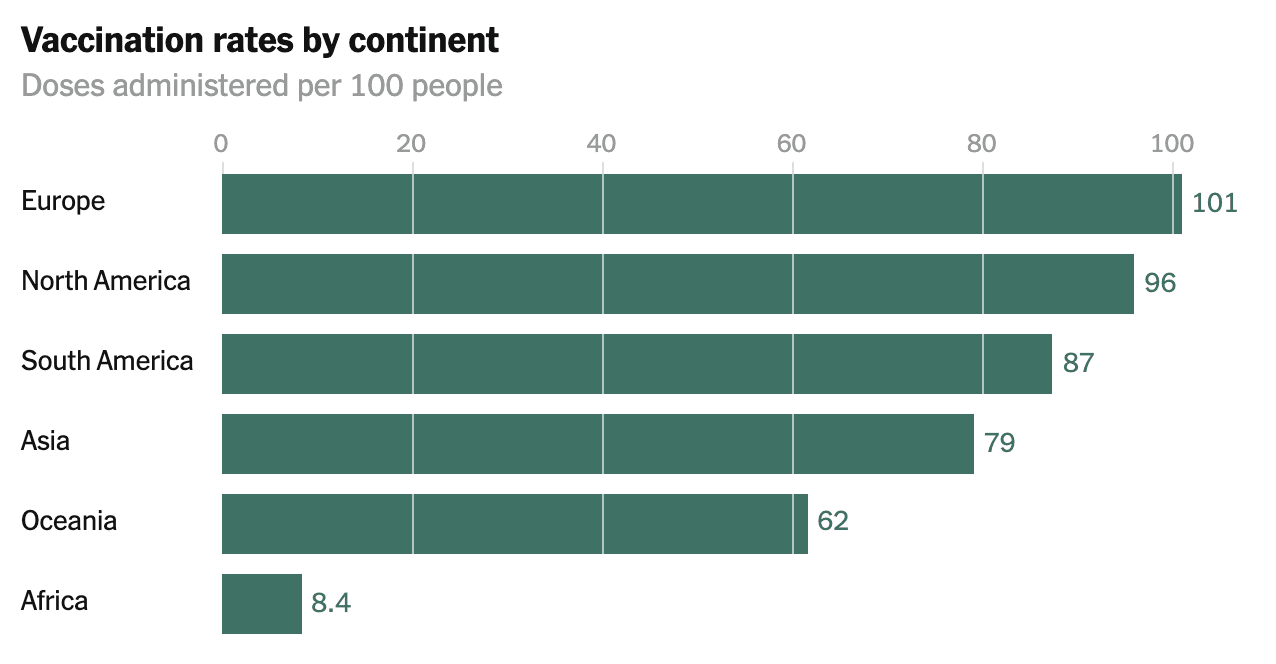 WORLDWIDE COVID-19: BY THE NUMBERS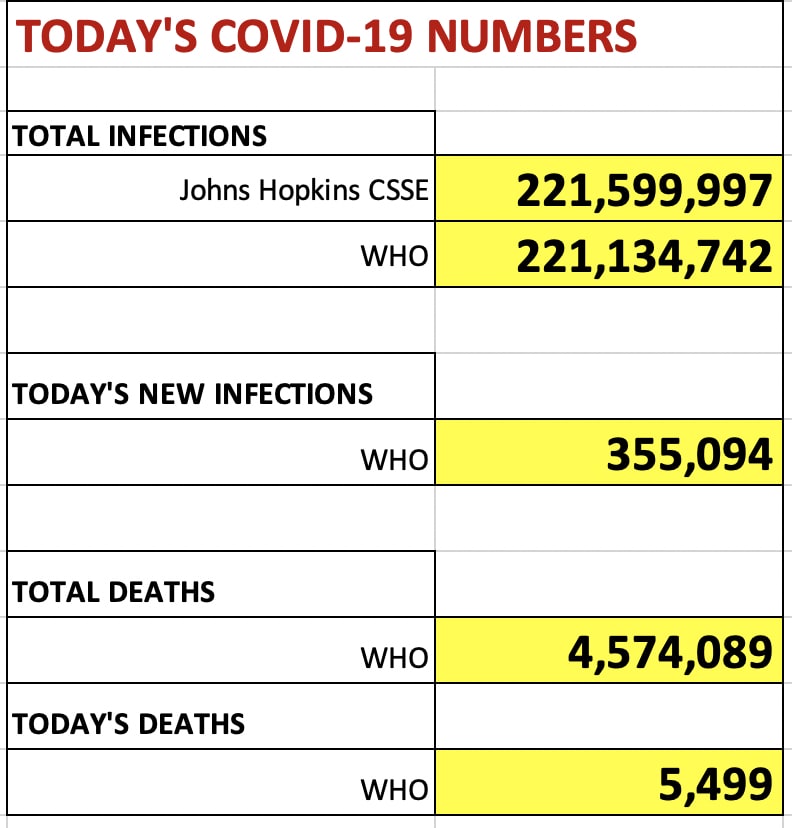 –FROM JOHNS HOPKINS CSSE–
From Johns Hopkins

CSSE,

the

Infection Rate World Graphic
A Final Note: The AAIE COVID-19 Briefing is provided to support your leadership for the school community you serve. We encourage you to use these resources in any way, shape or form that helps you, your communications and toward furthering close relationships across your community. – The AAIE Board