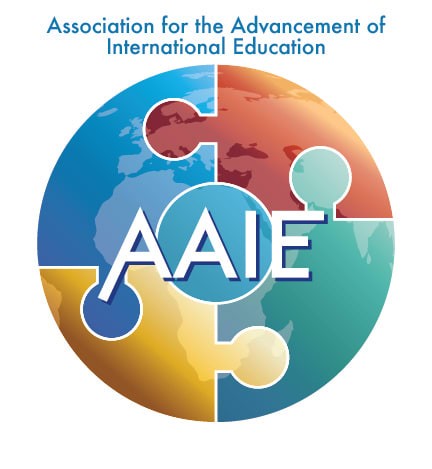 –FRIDAY–
AAIE's COVID-19 BRIEFING
#137
Data and Ideas to Support Your Crisis Leadership
November 13, 2020
Quick Links for Busy People
–TODAY's BRIEFING HIGHLIGHTS–
53,185,917Cases World-wide

(Johns Hopkins)

NEXT week's

CONVERSATIONS

Michael Thompson and Rob Evans return

COVID-19 Defense:

The Swiss Cheese Strategy

Keeping your eye on the prize: setting strategy for sustainability

What a nose full of antibodies can do!

A POEM TO CONSIDER
"Thomas Mann's great contribution is to remind us that democracy is not just about politics; it's about the individual's daily struggle to be better, and nobler and to resist the cheap and superficial. Mann holds up a lofty image of human flourishing and a great yearning
to live up to it."
–David Brooks, New York Times
–NEXT WEEK's CONVERSATIONS–
with International School Leaders from Around the World
WEDNESDAY
November 18
8:00AM EST
Michael and Rob Are Back!
YOUR LEADERSHIP CALLING IN THE TIME OF COVID
–by Michael G. Thompson and Rob Evans
An AAIE community CONVERSATION designed to elevate the value, importance and purpose of school leaders in a world of circling urgencies. In the words of Rob Evans, integrity is character in action. Well, we are certainly building character these days.
Many people think that to be hopeful one must be optimistic, yet it is possible to be hopeful without being optimistic. It is here that Michael and Rob can be most helpful to us. They are big believers in the value of naming the dilemma directly. Just as many of us believe we are within a never ending story, let's join together to provide helpful testimony about our ever-changing dilemmas and talk about what has helped to create hope in our leadership lives.
THURSDAY
November 19
8:00AM EST
OUR WEEKLY CONVERSATION
SCHOOL HEADS AND SENIOR LEADERS AROUND THE WORLD #38
– hosted by Will Richardson
All international school senior leaders are welcome. A Weekly CONVERSATION between School Heads and Senior Leaders. Our discussions continue to be contemporary, important and a time we teach each other. Thanks to Will Richardson who has facilitated each Thursday since the very beginning.
THURSDAY
November 19
10:00AM EST
THE WEEKLY LATIN AMERICA CONVERSATION GOES GLOBAL #28
– hosted by Sonia Keller, (Tri-Association) and Dereck Rhoads (AASSA)
A focus on the dilemmas and innovative practices within the Latin America region. Yet everyone in the world is welcome to join the CONVERSATION.
FRIDAY
November 20
8:00AM EST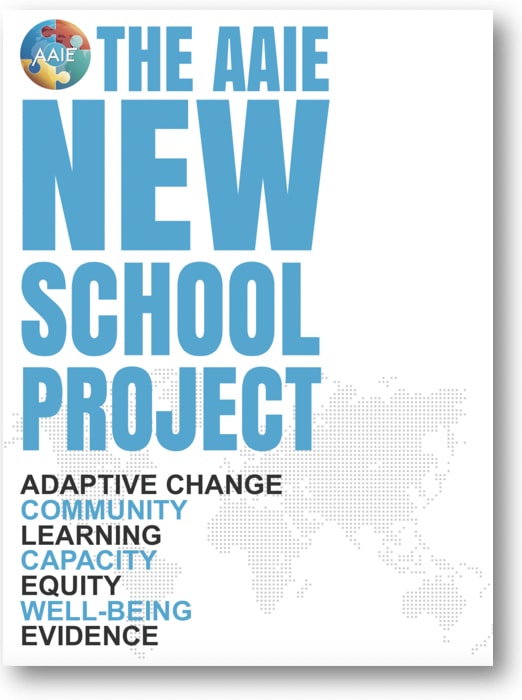 THE AAIE NEW SCHOOL PROJECT: Phase II
From Principles to Practice
– an unprecedented collaboration between international schools around the world.
Discussions Facilitated by
Will Richardson, Homa Tavangar and Kevin Bartlett
REVIEW OF TODAY'S SESSION
Today our New School Principles (NSP) session, week 2 of WELL-BEING, focused on considering how to translate the principle into practice. With curators Kili Lay and Ted Mockrish we went over some of the wellness resources, data, research, tips and tools collected in the NSP padlet. This is a growing list of resources, so please add any favorites you might wish to share.
Our curators guided us through the Kepler-Tregoe situational wellness process, asking everyone in the group what's the most important thing we do to take care of our well-being. This collective process helps elicit co-creation among faculty. It can be used to come to a shared understanding of learning, and other issues as well. These are organized in columns and we had a "big reveal" at the end, showing how the 7 facets of well-being are practiced among participants in their quick, short answers.
Guiding us through the process of situational wellness, we then touched on discussing salient points and possibilities for follow-up. For example, what wasn't discussed and why? Where do people focus the most on the first round and subsequent rounds of the same question?
Our practice during each Week 2 of the Principles is to break-out into groups to explore the questions: What will we STOP/START/TWEAK/KEEP doing? Discussions among groups were robust and notes can be accessed here: bit.ly/aaiens5. Some key themes that emerged included: active listening, honoring identity, the use of stories, being more intentional, making character strengths and virtues (like kindness, caring, generosity) visible, removing the taboo of talking about mental health, and how to speak about and act on spiritual well-being, given sensitivity of the issue.
NEXT WEEK: THE LEARNING PRINCIPLE
Next week we begin our exploration of the Learning Principle. We also are looking for additional curator(s) to join curation on Learning. Please sign up to help curate under the topic of your choice on the NSP padlet. We look forward to seeing you next Friday and invite a colleague!

NOTE: You can catch up, comment, and browse the curation Padlet, slide deck and more here: bit.ly/aaienshome (this is the AAIE New School Home Base - aaienshome).
Coronavirus Defense: The Swiss Cheese Strategy
Editor's Note: An infinitely logical, science-based and hopeful article that can inform our safety practices within international schools. With thanks to Dr. Eric Habegger, Director, Colegio Nueva Granada, Bogota, Colombia, who has put these ideas into practice. Think of the analogies and strategies in this article as apllicable to your school community. community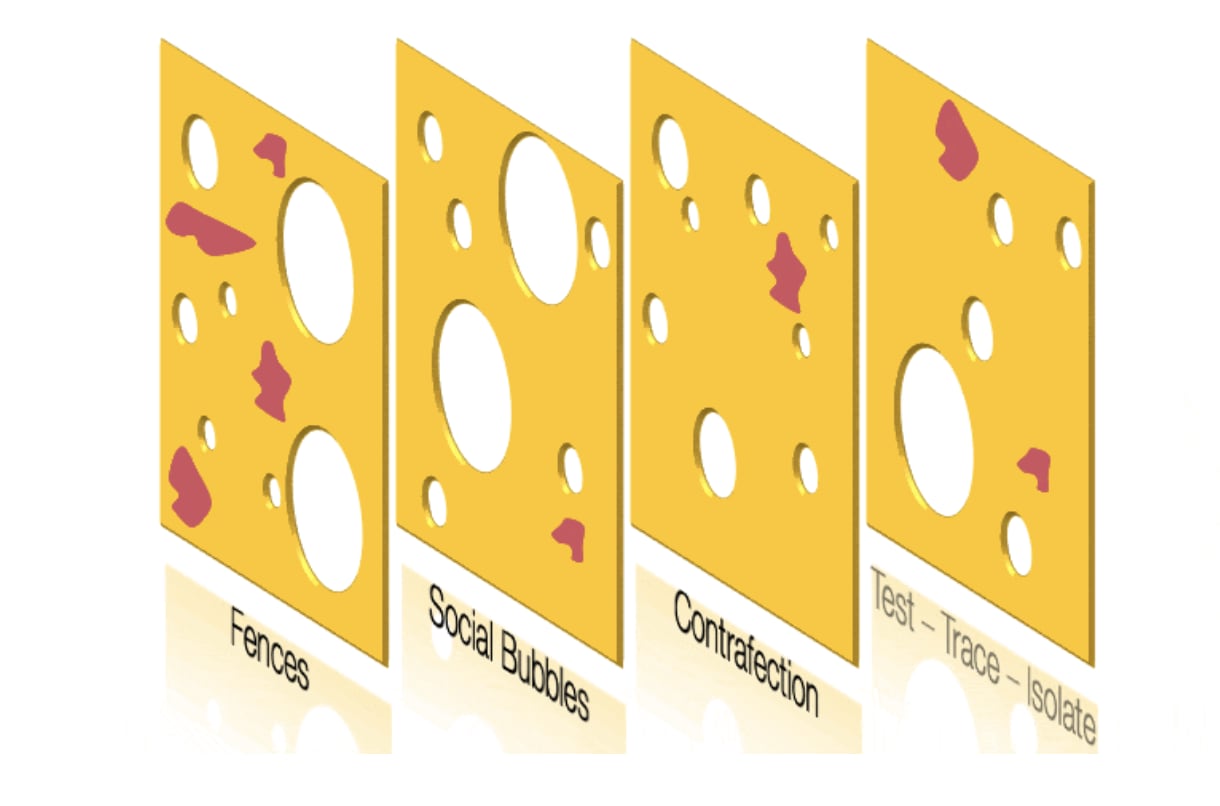 –A SUMMARY–
How Any Country (or school) Can Learn to Dance and Stop the Coronavirus
You'd imagine eight months into the pandemic most countries would know exactly what to do to stop the coronavirus. And yet here we are.
How to Dance
To keep the coronavirus at bay in your community, you have four layers of "swiss cheese" defense:
Stop as many infections from coming in as possible: FENCES
For those that make it in, minimize the people they meet: SOCIAL BUBBLES
When they do meet people, minimize the likelihood that they will infect somebody else: CONTRAFECTION
When they do infect somebody else, identify that infection quickly and neutralize it: TEST-TRACE-ISOLATE
Japan, Taiwan, China, Hong Kong, Singapore, South Korea, New Zealand, Australia, Mongolia, Thailand or Vietnam all followed different variants of the Hammer (heavy lockdowns when there's an uncontrolled outbreak and they don't know what to do) and the Dance (a series of intelligent measures to keep infections low), yet all have been successful.
This list includes all types of countries: democratic, authoritarian, continental, islandic, freedom-loving, Anglo-Saxon, developing, developed… They prove any country can succeed. And they're not the only ones: From the Caribbean to Uruguay, Canada's Atlantic Provinces or several African countries, many countries controlled the epidemic.
Meanwhile, most Western countries didn't pay attention, suffered massive outbreaks, applied heavy Hammers to stop them, but never learned how to dance. When the summer recess ended, they were not prepared for the back to school season and its new wave of cases. As the winter progresses, it will only get worse.
None of these FOUR defenses is perfect. But, together, they can stop enough cases to reduce the transmission rate R to below 1 and keep the virus out.
Let's look at each one of them.
1. The Fence: Keep Infections out
It's common sense that if at the border you don't stop people coming from infested areas, some will bring the virus in and cause outbreaks. I call Fences the measures to stop the virus at the border. There are three types:
Walls are very expensive, so they should be used sparingly. Checkpoints can be quite cheap, but won't catch all cases. Quarantines are probably the sweet spot: a test, a filled form telling the authorities where the traveler will be, enforcement to make sure the quarantine is respected, and a big fine for those who don't. With rapid tests on the day of arrival and after four days of quarantine, you will likely stop most of the infections.

As cases go down, countries — or states (or schools) — with very few infections can open up to each other, creating "green bubbles" with no fences.
Some people look at studies about border closures and say: "They don't work! They only delay the inevitable!" That's because these studies always look at these measures in absence of other measures. Of course they're not sufficient! Fences alone can not stop the epidemic. They are only one layer of defence. Somebody will eventually pass through and seed an outbreak.
No Fence, No Defense.
What these people miss is that they might not be sufficient, but they're necessary: They don't work standalone, but without using them, it's impossible to stop the virus. Tell me a single country that has been able to keep the number of cases low without a strong Fence. They don't exist. Eventually, they get overrun. That's why Japan, Taiwan, China, Hong Kong, South Korea, New Zealand and Australia all have strong Fences.
2. Social Bubbles: Abstinence from Meeting Others
Some infected people will make it into your community. You can't avoid it. When they do, you want to prevent them from meeting other people. The more people remain in their social bubbles, the more the infections will be prevented from traveling and infecting people from other bubbles.
Measures that promote bubbles go from the least aggressive, such as limits to the size of crowds, all the way to total lockdowns: closures of the economy that require every family to remain in their bubble.
Luckily, we've learned enough to know the types of social gatherings that must be avoided and those that are ok.For example, shopping with masks, social distancing and hygiene seem to be mostly safe. So shops in general should not close. In fact, we've learned something key about the virus to determine what gatherings to avoid.

It turns out most events and most infections don't matter. Many different studies have proven that 10% to 20% of cases account for 80% to 90% of transmissions. By eliminating superspreader events, you can dramatically reduce the epidemic.

So what should countries do?
Ban gatherings above a certain number. The fewer the number of active coronavirus cases, the bigger the crowds can be allowed.

Target places that are likely to cause super-spreader outbreaks, such as prisons, elderly care homes, rehab centers, universities, or food packing plants. Help them prevent outbreaks with much tighter measures.

And when there's a lot of community spread, close bars, clubs and restaurants, and even private parties.

Avoid lockdowns. And if you have to close establishments, schools should be the last ones to go, especially childcare.
The economy is driven by people meeting. When people can't meet, they consume less and the economy suffers. So limiting social gatherings is the most expensive layer of defence. It needs to be avoided as much as possible. But that can only be done if the other layers of defence are strong.
3. "Contrafection": Reduce Contagiousness When People Meet
The next layer of defense is to reduce contagiousness when people do meet. There's no word for "reducing contagiousness", so I'm going to use "contrafection". The same way as contraception is contra-conception (reducing conception when people have sex), contrafection is contra-infection (reduction of infection when people meet).
The virus spreads in very specific conditions: When a lot of people gather in a closed room for a long time while they talk, sing, or even breathe. The Japanese call that the 3 Cs: closed spaces, crowded places, and close-contact settings. My version of it: Avoid crowded, confined, close, clamorous communication.

So to stop the virus:
Avoid talking when in the presence of people from another social bubble. Definitely avoid singing or shouting.

Spend as little time as possible with people from another social bubble.

Prevent the virus from leaving the mouth and nose.(use the right type of mask)

If it does, circulate the air to prevent the particles from reaching other people.

Create a hostile environment for the virus, so it dies even if it hangs in the air.

Make sure it doesn't reach somebody else's mouths, noses and eyes.

The first point is achieved by avoiding talking or shouting when in crowds or in a room with other people. People laugh at Japan's ban on screaming in theme parks; haters gonna hate. The country, meanwhile, is enjoying theme parks.
Take note of the sixth bullet point: The sixth and final step is that people should also wear masks to protect themselves. Most people understand they can catch the virus through their nose and mouth. But most forget they can also catch it through the eyes. It might be a good idea to wear glasses or goggles to protect them. In a Chinese city where 32% of the population wears glasses, only 6% of coronavirus patients wore them. Infections have been reported by doctors without eye protection. The eyes have receptors for the coronavirus. And eye symptoms are common in coronavirus patients. All this evidence suggests protecting the eyes could reduce contagiousness. For those who can afford eye protection, it's a measure that can help and can't hurt much.
Reducing contagiousness is the opposite: cheap but hard. Governments should focus on doing this right.
4. Test — Trace — Isolate: Catch and Neutralize Infections
We've talked about preventing infections from coming into a community, avoiding meetings when they do, and avoiding contagions when there's meetings. The last layer of defense is to identify infections when they do happen and neutralize them. That's what testing, contact tracing, isolations and quarantines do (in short, test — trace — isolate).
What seems like a pretty easy thing to do has been completely botched by most Western governments — and journalists have not asked the right questions to keep politicians accountable.
Everybody obsesses over testing. And that's good. It's important. It's necessary. Positivity (share of tests that turn out positive) needs to be below 3–5%, and tests need to come back quickly, ideally in 24 hours. But it's not sufficient. Testing tells you who is infected, so you can isolate them. But you also need to quarantine their contacts. And you need to make sure isolations and quarantines are actually respected.
Unfortunately, most governments have not even hired enough contact tracers. A good rule of thumb for the number of necessary contact tracers is to two to five times the number of daily cases. A country with 5,000 daily cases should have between 10,000 and 25,000 contact tracers as an order of magnitude.
That number is not the most important one. You shouldn't be measured by the working bodies you have, but by what they produce. You want these contact tracers to be efficient, and the best rule of thumb for that is to ask what percentage of contacts of infected people end up in quarantine. Every government should report that. That number should be at the very least 60%, ideally above 80% (Juneau et al. 2020. Disclaimer: I'm part of the "et al" here).
Infected people have an estimated number of contacts. What share of those is provably quarantined?

Contact tracers talk about rules like 90–90–90–90: reach 90% of infected people, gather 90% of their contacts, reach 90% of those contacts, and quarantine 90% of them. All of that, obviously within two days or less, otherwise the virus will have too much time to spread.
Cheeses of the World and Schools
Every country's strategy can be summarized in a combination of these defense ("swiss cheese") layers. For example, China used every layer early on. They closed borders, ordered lockdowns, mandated masks, and used a test-trace-isolate program that included electronic tracking of their citizens and mandatory, forced isolations and quarantines. Unsurprisingly, they beat it.
South Korea and Taiwan didn't need all of that. They applied strong Fences, only very local and short-lived business closures for Social Bubbles, masks for Contrafection, and world-class Test-Trace-Isolate programs. Put in another way, they relied very heavily on layers 1 and 4, and a bit on 3, so that they barely had to use layer 2, the most expensive one.
New Zealand and Australia were very heavy on layers 1 and 2. Because they're sparsely-populated islands, they can keep most infections out with a Fence, and they took care of local infections with lockdowns. Even the state of Victoria within Australia had a Fence and a lockdown to control it. That reduced the need to perform really well in layers 3 and 4.
All these countries have near zero prevalence, which makes it much easier to control the virus and open up the country at the same time. If there's an outbreak, it can be identified and neutralized quickly. That's how life is nearly normal in Taiwan, South Korea, New Zealand or Australia.

So far, I've talked about countries because they tend to have the authority to apply all four layers. But they're not the only ones. You can do it too. You can apply the same philosophy to any community: regions, cities, schools, university campuses, elderly care homes, meat-packing plants, prisons, businesses, homes…
Let's take university campuses for example.
What's the equivalent of Layer 1, a Fence? They can test all students on arrival and four days later, keeping them secluded in their rooms in the interim, bringing them food and water every day — and Netflix! Students can't leave the campus perimeter. If they do, they need to quarantine again. Workers and visitors get tested every day when they enter, and can't stay overnight.
For Layer 2, Social Bubbles, they would reduce the size of the biggest classes and form "bubbles", groups of students that hang out together and don't hang out with anybody else. Parties should be banned.

For Layer 3, Contrafection, high-quality masks should be provided by the school and wearing them should be mandatory. All classes that can be taken outdoors should. Those indoors require goggles and all windows open. If the temperature doesn't allow it, ventilation should be upgraded, and classrooms should be made hot and humid.

For Layer 4, Test — Trace — Isolate, the more people can do rapid tests every day, the better. Schools should buy and distribute rapid tests for daily consumption.
Engaging Trustees in Post-Pandemic Thinking
–by Richard Ulffers (IS Boston) and Shelley Paul (Second Circle)
Editor's Note: Richard and Shelley presented a protocol to ENGAGE the International School of Boston board and senior leadership team in generative discussions to keep eyes on the horizon and beyond the global pandemic to ensure school sustainability. The protocol invites both pride in the school's mission and current improvement initiatives and a rethink on how a pandemic creates new opportunities.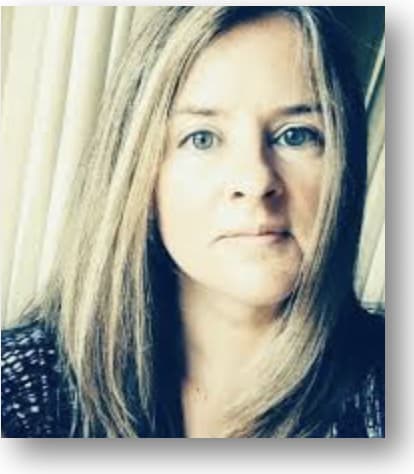 Shelley Paul, Consultant, Second Circle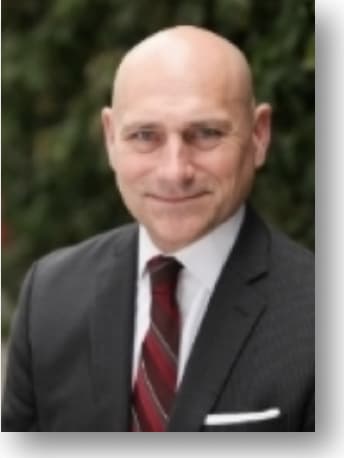 Richard Ulffers, Headmaster, International School of Boston
How might we prioritize generative governance, even as we wrangle the relentless pandemic, to begin
shaping our schools' "post-traumatic" strategy for growth?"
Inspired by the recent HBR article Growth After Trauma, an intention to evolve strategic planning to a rolling, responsive approach, and the questions posed by Ariel Raz and Rich Boerner in a recent AAIE CONVERSATION, IS Boston designed its recent annual Board retreat with three interwoven aims:
Conduct a fidelity check and calibration of the current strategic plan

Provide an invitation and means to think broadly and boldly about what the school wants to be




in the coming years

Create an experience of purposeful partnering between Trustees and senior leaders
ISB is in its third year of the approved strategic plan, has welcomed a new board chair and describes the board as flying at the right altitude as gate keepers for the school mission and financial well-being. The school is within a highly competitive market and in the midst of the pandemic, so pronounced across the United States, ISB remains open for onsite teaching and learning.
The protocol outlined in their presentation focused first on the desired long-term outcomes and then worked backwards. The exercise provided a venue for senior leader voices to be elevated within a highly collaborative climate and mode of facilitation. In Richard's words, "We were grounded in aspirational thinking with our mission and core values our compass."
Note Shelley's website for more information: https://www.secondcircle.io/
Key Steps in the Generative Process



–TODAY's POEM TO CONSIDER–

STAY FOCUSED ON THE COVID-19 SCIENCE
Editor's Note: Expect us to feature more references to articles that can provide needed background information to inform your international school safety plans and to keep your community in the know. (send us any valuable articles you find too!)
FROM STATnews

Pill Used to Treat OCD and Anxiety may Prevent Covid-19 from Worsening
A pill ordinarily prescribed to treat obsessive compulsive or anxiety disorder prevented symptoms of non hospitalized Covid-19 patients from worsening compared to placebo, a small randomized controlled trial concludes, suggesting the drug's immune-modulating effects could be further explored as a treatment for the disease.
FROM SCIENCE (AAAS)

Can a Nose-full of Chicken Antibodies Ward Off Coronavirus Infections?
While the world waits for a widely available, safe, and effective COVID-19 vaccine, scientists are becoming ever more creative in their search for other ways to protect people from the disease. Now, a clinical trial has begun in Australia to find out whether nasal drops that contain chicken antibodies to SARS-CoV-2 can offer temporary protection.
The Stanford University team that's sponsoring the unusual phase I study hopes the antibodies can safeguard people at increased risk of infection for several hours. If the idea pans out—and there are no animal data yet showing it can work—people could sniff the nasal drops before getting on a plane, working in a crowded space, entering a college dormitory, or joining a family get together. "There is a huge opportunity," says Daria Mochly-Rosen, the Stanford protein chemist spearheading the project.
–THE NEWS of COVID-19–
53,185,917
(almost 1.5 million new cases since Wednesday)
Cases Worldwide (Johns Hopkins CSSE)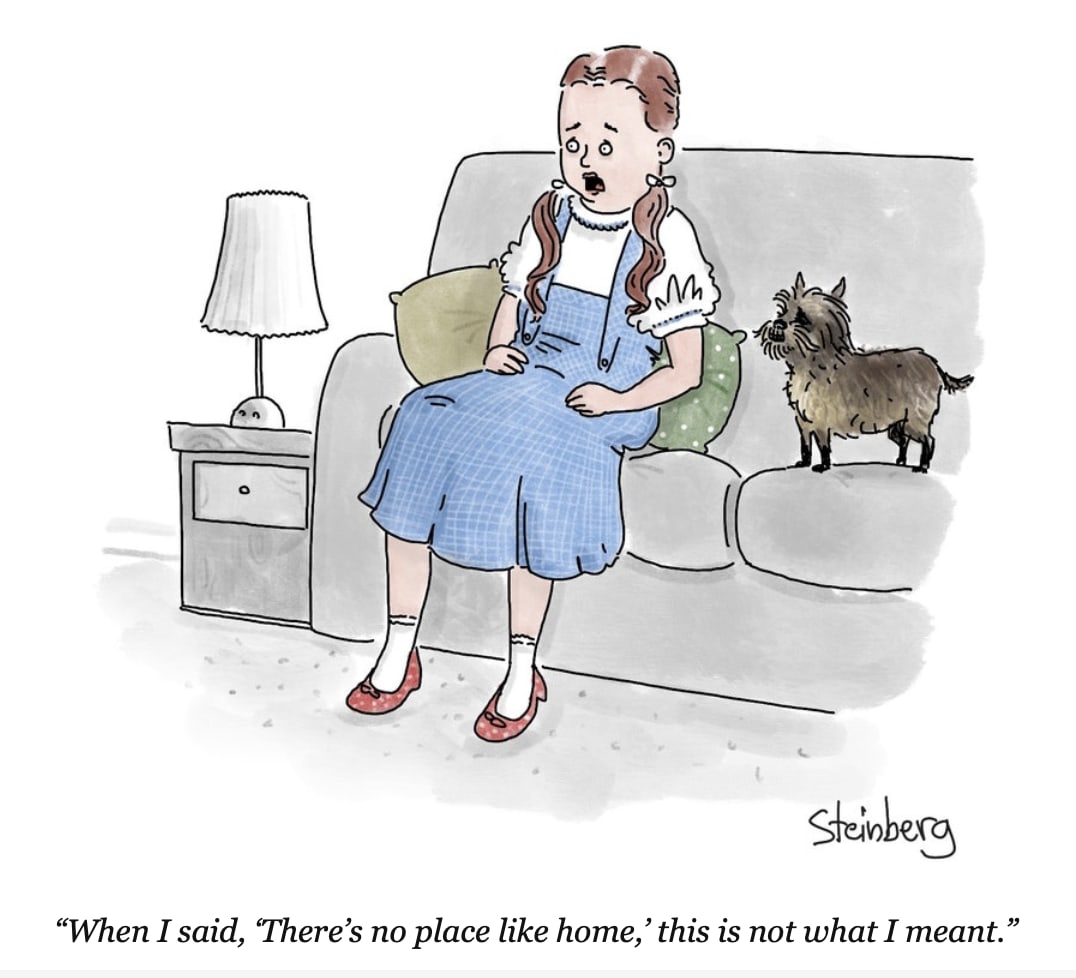 An Out of Control USA
Public health officials in the United States announced more than 160,000 new coronavirus cases on Thursday, the first day over 150,000 since the pandemic began — an alarming record that came just over a week after the country first experienced 100,000 cases in a single day. The pandemic has risen to crisis levels in much of the nation, especially the Midwest, as hospital executives warn of dwindling bed space and as coroners deploy mobile morgues. More than 100,000 coronavirus cases have been announced nationwide every day since Nov. 4, and six of the last nine days have broken the previous record. Hospitalizations for Covid-19 also set a record on Thursday, climbing to 67,096, according to the Covid Tracking Project. It was the third straight day of record numbers, and the figure has doubled in just five weeks. Deaths are rising, too, with more than 1,000 on average each day. (The New York Times, covidtracking.com)
Targeting the Ability to Replicate
MIT chemists have determined the molecular structure of a protein found in the SARS-CoV-2 virus. This protein, called the envelope protein E, forms a cation-selective channel and plays a key role in the virus's ability to replicate itself and stimulate the host cell's inflammation response. If researchers could devise ways to block this channel, they may be able to reduce the pathogenicity of the virus and interfere with viral replication, says Mei Hong, an MIT professor of chemistry. In this study, the researchers investigated the binding sites of two drugs that block the channel, but these drugs bind only weakly, so they would not be effective inhibitors of the E protein. "Our findings could be useful for medicinal chemists to design alternative small molecules that target this channel with high affinity," says Hong, who is the senior author of the new study. (MIT News)
Italy Exceeds 1,000,000
Italy surpassed 1 million confirmed coronavirus infections on Wednesday, as its death toll climbed rapidly in a second wave that is wreaking havoc on hospitals. The government is biding its time on resorting to another national lockdown despite repeated calls from overwhelmed medics for such a policy. A further 623 Covid-related deaths were registered on Wednesday, the highest daily tally since early April, and there were 32,961 new infections. Italy is the third country in mainland Europe, after Spain and France, to exceed 1 million cases. (The Guardian)
An Overwhelmed Russian Medical Response
Covid-19 infection rates are now surging again in Russia and this time the poorer provinces are being hit the hardest. In northern regions like Arkhangelsk patients have been forced to sleep on benches and in corridors and ambulance crews are overwhelmed. (Video via BBC News)
One in Five Covid-19 Patients are Diagnosed with a Mental iIlness within Three Months
Anxiety disorders, insomnia, and dementia are the most common diagnoses. There have been increasing numbers of anecdotal reports of a link between surviving Covid-19 and developing mental health problems in recent months. Now we have some numbers to back those reports up. A new study, published in Lancet Psychiatry, has found that almost one in five people who have had Covid-19 go on to be diagnosed with a mental illness within three months of testing positive.
How the calculations were made: The researchers from Oxford University and NIHR Oxford Health Biomedical Research Centre gathered the electronic health records of 70 million patients in the US, including 62,354 who had been diagnosed with Covid-19 from January 20 to April 1 2020 but did not need to be hospitalized. They found that 18% of patients were diagnosed with a mental health issue in the 14 to 90 days after a Covid-19 diagnosis.
To see how Covid-19 patients compared to those suffering with other issues, the team compared data with six other conditions (including flu and fractures) over the same time period. They found that the likelihood of a Covid-19 patient being diagnosed with a mental health issue for the first time was twice that of those with other conditions. Anxiety disorders, insomnia, and dementia were the most common diagnoses. (MIT Technology Review)
Bolsonaro Says Brazilians Must Not Be 'Sissies' about Coronavirus, as 'All of Us Are Going to Die One Day'
Brazil should stop being "a country of sissies," President Jair Bolsonaro said Tuesday as the country's coronavirus death toll surpassed 162,000 — the second highest in the world, behind only the United States.
"All of us are going to die one day," the far-right leader told reporters at a news conference, Reuters reported. "Everyone is going to die. There is no point in escaping from that, in escaping from reality. We have to stop being a country of sissies." Bolsonaro used the Portuguese word "maricas," an offensive slang term for gay people. The coronavirus has hammered Brazil. But somehow, Bolsonaro is getting more popular.
Bolsonaro has claimed that Brazilians could jump in raw sewage and "never catch anything." In April, in response to questions from reporters about the pandemic, he responded: "So what? I'm sorry, but what do you want me to do?" He later added: "I'm sorry for the situation we are currently living with due to the virus. We express our solidarity to those who have lost loved ones, many of whom were elderly. But that's life, it could be me tomorrow," CNN reported.
Brazil remains in the throes of one of the world's worst coronavirus outbreaks and has reported more fatalities per capita than nearly any country in the world, including the United States. Nearly 5.7 million cases have been reported to date, the third-highest total worldwide. Outside experts broadly agree that the tally of both infections and deaths in Brazil is an undercount.(Washington Post)
'Proning' Covid Patients Seems to Save Lives. But How Many?
Hospitalizations for the disease are at their peak, but the death rate is way down. The simple procedure of flipping people over may be an important reason why.
There's another Covid-19 treatment that has become more widespread since the spring, and which experts say could be making a decisive difference. It doesn't get much attention these days, in part because it barely sounds like a medical procedure at all. It's proning—the practice of flipping people over so that they are lying on their stomachs—and it's possible, at least, that this simple maneuver has played an important role in changing the course of the pandemic.
Proning, as an emergency medical procedure, is far from new. In 1976, a community ICU nurse in central Michigan named Margaret Piehl and Robert Brown, a doctor who had served in Vietnam, co-authored a paper detailing their observations that prone positioning benefited five patients with a potentially deadly fluid build-up in the lungs known as acute respiratory distress syndrome, or ARDS for short. "It's about as low tech as you can get," says Brown, who first came up with the idea and is now 83 years old. He and Piehl used an electric, rotating bed mounted on hoops to flip their patients over—not that low tech, perhaps. Today, hospital workers work together to move patients in regular hospital beds first onto their sides, and then their fronts, with a rolled blanket underneath a leg and an arm to alleviate some pressure.
The method is thought to work by using gravity to pull fluids away from the back of the body, where there's generally more lung tissue, thereby clearing up more space in the lungs for oxygen. Since the lungs of patients with severe Covid are at risk of fatal fluid buildup, nurses and doctors realized early on that the same approach might be very helpful. (Wired)
–The STATS–
TODAY's TOTAL
GLOBAL CASES:
Johns Hopkins– 53,185,917
WHO–52,487,476
GLOBAL DEATHS (WHO):
Today–1,290,653
Two Days Ago–1,270,930
EVOLUTION OF-GLOBAL CASES (WHO):
Today–52,487,476
Two Days Ago–
51,251,715
NEW CASES (WHO):
628,136
–Tracking the Virus Around the World–

–FROM JOHNS HOPKINS CSSE–
The Cultures of Dignity Resources for Supporting
Social-Emotional Wellness
From Cultures of Dignity

,

For the Social-Emotional Tiny Guides from Rosalind Wiseman and Charlie Kuhn– a gift to our AAIE community– resources with no fee but plenty of insight.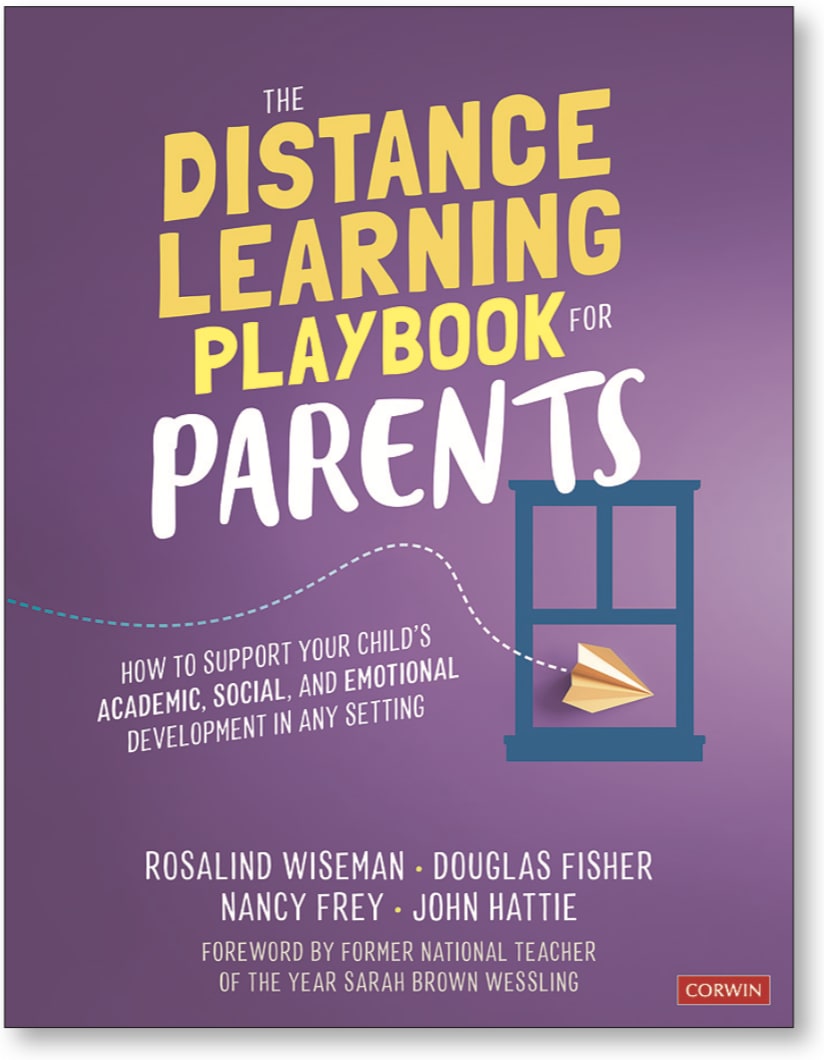 Rosalind Wiseman's newest book:

"Distance Learning Playbook for Parents–How to Support Your Child′s Academic, Social, and Emotional Development in Any Setting
A Final Note: The AAIE COVID-19 Briefing is provided to support your leadership for the school community you serve. We encourage you to use these resources in any way, shape or form that helps you, your communications and toward furthering close relationships across your community. – The AAIE Board