ASSOCIATION for the ADVANCEMENT of INTERNATIONAL EDUCATION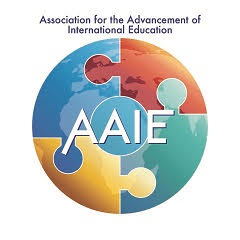 OUR MISSION
A global community that connects diverse people, ideas and resources, AAIE helps international educators lead with vision, wisdom, courage and integrity.
F3
Friday's Five Ideas for the Future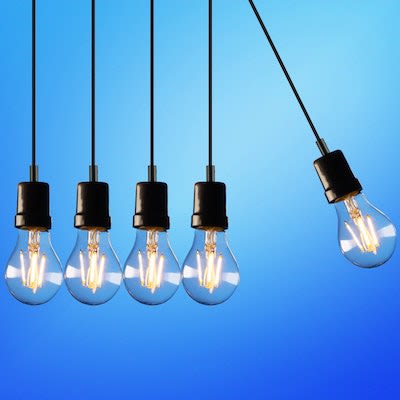 Leading in Uncertain Times
November 20, 2020
Welcome to this week's Friday Five (F3). Today, we focus on some of the positive outcomes that have emerged from the enormous challenges of this year. As leaders, we have had to pivot and change the ways we lead, manage our teams, and define success. We have had to build new kinds of management structures - with less hierarchy and more shared responsibilities. This has allowed us to have a sharper focus on what really matters: quicker decision-making, experimentation and innovation. As we learned to embrace the unknown, we have also had to embrace a greater tolerance for failure. So the question is: how do we preserve the recent energy and enthusiasm of distributed, team-based, rapid problem-solving? In these trying times, many of our team members have stepped up and shown they were their best selves during times of crisis; moving out of their usual roles to take on new responsibilities. How do we continue to support them to learn, innovate and perhaps even fail sometimes so they may better support their communities well beyond this current crisis? Below are some ideas.
We will continue to send the weekly F3 Newsletter and will also extend the conversation in LinkedIn. Please join us and share articles and ideas with us as we learn from each other globally.
Your Board of Trustees and Mark
WORTH A THOUGHT
"What we achieve inwardly will change outer reality." - Plutarch
Now on to Friday's Five...
10 Leadership Lessons from COVID Field Hospitals
The pandemic sparked innovations in the delivery of care and a transient change in how our organizations are managed. Many credited their successful COVID-19 response to flatter hierarchies, easier access to senior leaders, a sharper focus on what really matters, and less-experienced staff spontaneously stepping up to lead. However, once the first wave of crisis abated, staff returned to their usual routines and traditional management and governance models were reintroduced. In this Harvard Business Review article, senior leaders who served at two emergency field hospitals discuss how instead of returning to the old leadership and management style, we should continue to encourage the kind of innovation leadership that characterized the acute response. They offer the 10 senior leader behaviors they observed that served to empower, encourage, and support leaders across professions.
Disagreement Doesn't Have to Be Divisive
A well-functioning organization, like a well-functioning society, requires employees and leaders alike to have productive conversations, even in the face of different views and opinions - in fact, especially in the face of such differences. Rather than engaging in potentially difficult or uncomfortable conversations, many of us try to avoid them altogether. In this Harvard Business Review article, Francesca Gino argues that there may be a more effective approach using conversational receptiveness in our language. This means parties who disagree should communicate their willingness to engage with each other's views. It involves using language that signals a person is truly interested in another's perspective. Gino offers four strategies that can help us leverage conversational receptiveness in even the most heated disagreements and politicized conversations.
How To Lead When Nobody Knows What Will Happen Next
COVID-19 has created an environment of extreme uncertainty this year and forced many leaders to wrestle with challenges they've never come across before. So, how can they lead in an era when nobody knows exactly what will happen next? In this Forbes article, Sally Percy offers five strategies for leading when you don't know what's next. One positive thing about leading in a time of great uncertainty is that it gives you more opportunities to experiment and take risks than you might otherwise have had in steadier times. As Percy explains, now is not the time to let those opportunities pass you by.
You Don't Have to Wait for an Apology to Forgive Someone Who Hurt You
Forgiveness is hard for most of us. When we've been harmed in some way we tend to carry the pain around with us. Anger and resentment are natural responses to being hurt and what we usually want - or think we want - is for the person who did the hurting to acknowledge our pain. However, as Annie Reneau advises in this Upworthy post, you do not have to wait for an apology in order to forgive. And in fact, you shouldn't. Forgiveness is an internal act of releasing anger, frustration, disappointment, and resentment. It is an active process in which you make a conscious decision to let go of negative feelings whether the person deserves it or not. In other words, you are doing it to take care of yourself, and that is very important for leaders today.
The Competitive Imperative of Learning

Most executives believe that relentless execution - efficient, timely, consistent production and delivery of goods or services - is the surefire path to customer satisfaction and positive financial results. But as Amy C. Edmondson points out in this Harvard Business Review article, this is a myth in the knowledge economy. Such an execution-as-efficiency model results in employees who are exceedingly reluctant to offer ideas or voice questions and concerns. Placing value only on getting things right the first time, organizations are unable to take the risks necessary to improve and evolve. By contrast, firms that put a premium on what Edmondson calls execution-as-learning focus not so much on how a process should be carried out as how it should evolve. Organizations that foster this approach provide employees with psychological safety as no one is penalized for asking for help or making a mistake.
WORTH A READ
"Tell me and I forget, teach me and I may remember, involve me and I learn."
- Benjamin Franklin
Just as we are sensitive to the challenges of the coronavirus concerns - F3 will only focus on leadership learning and we'll ensure you receive our every-other-day coronavirus update as a separate publication.
To sign up for this newsletter
Please opt-in so that we remain in touch with the future and each other.
Contact Us
Mailing Address: AAIE PO Box 3496 Princeton, NJ 08543-3496
Physical Address: AAIE 15 Roszel Road Princeton NJ 08540

Phone: +1 609-716-7441
or +1 609-452-0990
Cell: +1 970-488-9416
www.aaie.org
© 2020 AAIE
If you received this email in error, you may unsubscribe from this list.